A China travel guide – an eastern odyssey of ancient culture, frenetic shopping and sizzling stir- frys
A China travel guide – an eastern odyssey of ancient culture, frenetic shopping and sizzling stir- frys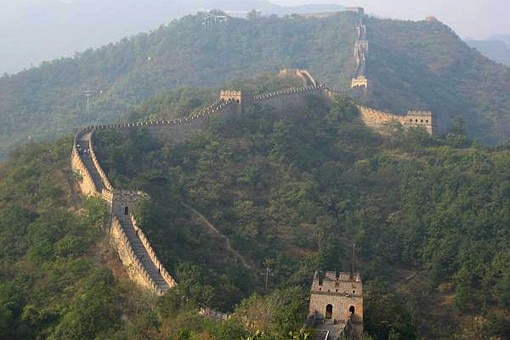 Holidays in China come in a million flavours. Book hotels in China and range over thousands of miles from dynamic coastal cities to the raw natural beauty of the western interior.
Get your bearings
Sitting at the heart of Asia, China's vast expanse is bisected by the great Yangtze River. The north is a blend of scenic mountains, massive deserts and sweeping grasslands. Capital Beijing, all 6,400km of the Great Wall, and the cultural relics at Xi'an draw cultural visitors. In the south, the megalopolis of Shanghai and the boom towns of Guangdong yield westward to the camel-hump hills of Yangshuo, the unrivalled geographical and biological diversity of Yunnan, and bamboo- munching pandas in Sichuan.


Ancient splendour
History comes alive on a China holiday. Whispers of imperial intrigue are almost audible at the Forbidden City in Beijing. Atop the Great Wall, you can imagine Central Asian hordes approaching on horseback. In the Bund in Shanghai, the days of flourishing trade, celebrities and opium dens still linger. Ancient gardens in Suzhou are hidden among one of coastal China's most dynamic cities. The cobblestone streets of the old town of Lijiang hark back to a simpler time.


A culinary journey
Food is integral to local identity in China. In the north, noodles, dumplings and flatbreads are staples, while in the south people fill up on rice. The north-east has China's heartiest food, which contrasts with the delicate, light flavours of dim sum in Guangdong. Sichuan and Hunan love the chilli and Yunnan is paradise for wild mushroom lovers. Regardless of where you go, there will always be tea on the table.
A cultural stir- fry
Holidays in China are imbued with the unique cultures of the Han Chinese and more than 50 other ethnic groups. Traditional opera in Beijing provides a window into the imperial era, while Shaolin Temple, the birthplace of kung fu, illuminates the roles of Buddhism and martial arts in China's cultural identity. Echoes of the decadent 1930s are still palpable in Shanghai, while Huang Shan, in the country's centre, is renowned for spectacular mountain scenes and exquisite tea. Hidden in China's south-west, Yunnan province is home to 25 ethnic minority groups such as Tibetans, Bai, Dai, Miao and Mosuo, each with its own language, dress and customs.


Shopping heaven
A China holiday isn't complete without plenty of shopping. Liulichang in Beijing is renowned for antiques and scroll paintings. The city of Hangzhou is excellent for silk shopping. Tailored clothing – Chinese or Western style – is available in any city. The south-west border town of Ruili is the place for high-quality jade at rock-bottom prices. Anhui, Zhejiang, Fujian and Yunnan provinces produce different varieties of tea, each with its own distinctive flavours.
Discover
Find your perfect holiday in Beijing
From 850 hotels.