A Vatican Museums in Rome travel guide – the Rome of the popes, decorated by Michelangelo and Raphael
A Vatican Museums in Rome travel guide – the Rome of the popes, decorated by Michelangelo and Raphael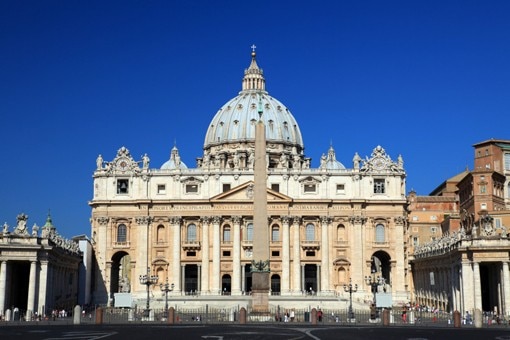 Take a Vatican Museums holiday in Rome to marvel at the largest private art collection in the world, chosen by the clergy through the centuries. Book a hotel near the Vatican Museums in Rome and find some of the world's great artistic treasures on your doorstep.
Must-see works
Trying to see everything in the Vatican Museums collections in one trip is exhausting if not impossible. Book a Rome hotel for a return visit and stick to the highlights on your first trip. The School of Athens in the Raphael Rooms, Giotto's Stefaneschi Triptych in the Picture Gallery and the pre-Columbian Quetzalcoatl in the Ethnological Museum are all must-sees. Eight kilometres of artistic displays culminate in the Sistine Chapel, where every year millions of heads tilt back to admire Michelangelo's masterpiece.


Art and religion
Several guided tours at the Vatican Museums help visitors get to grips with the sometimes complex artwork. Art and Faith is a three-hour long artistic pilgrimage revealing the passions and struggles of both the artists and the popes who commissioned the works. The itinerary covers the Gallery of the Tapestries, Raphael Rooms, St. Peter's Basilica and the Sistine Chapel.


The Vatican Museums for families
Sarcophagi and mummies at the Egyptian Museum will intrigue the little ones, as will the Carriage Pavilion, displaying a model of the Vatican's first train engine and papal carriages used in processions. For a breath of fresh air, visit the Vatican Gardens, dotted with rare plants, statues and fountains.


Practical information
When: Mon-Sat 9am-6pm (admission until 4pm); Sun various

Where: Vatican City

Tickets: €14; under-14s €8; free last Sun of the month Avoid queuing by pre-booking your ticket online and bring binoculars to see the Sistine Chapel in greater detail.