Goa Entertainment Guide - For fun, recreation, and relaxation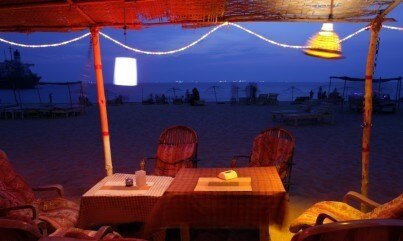 Goa offers visitors a wide array of entertainment, from water and sporting activities to museums and casinos. The nightlife in Goa is lively and exciting, with countless bars and discothèques as well as frequent outdoor parties in the jungle and along various beaches.
The best casino in Goa is aboard a large cruise boat that makes a short journey in between Mormugao and Panaji each night. The cruise casino offers a selection of popular games including craps, blackjack and roulette.

Nature lovers will enjoy the wildlife sanctuaries, which include the sprawling Bhagwan Mahavir Wildlife Sanctuary that is home to a wide variety of plants, fauna and birds. Also popular in Goa is fishing, swimming and numerous other water-related activities.


Goa Carnival
Held each February for three days and nights, Goa Carnival has been happening since the 18th century when Goa was under Portuguese rule. The exciting and colorful event has a variety of entertainment, music, food and dancing and has become a popular cultural attraction for foreign tourists each year.


Fishing
Keen anglers will be impressed with the fishing opportunities available in Goa. There is plenty of rock and beach fishing as well as boat fishing, which is inexpensive and rewarding, with an abundance of fish in the local waters. Agonda Beach and the Chapora River are two popular spots where visitors will find vendors offering equipment for hire.


Bird watching
Goa has some fantastic nature reserves that are filled with wildlife and fauna and in particular, an array of bird species. Bhagwan Mahavir Wildlife Sanctuary is a popular spot that offers great bird watching opportunities. Nature lovers will be in paradise with fantastic pathways and bird watching platforms set deep in the lush forest.
Caravela Casino Goa
Docked in Mormugao, the Caravela is Goa's only casino that offers Las Vegas styled games including blackjack, roulette, craps and slot machines. The boat, which can cater to 300 people, leaves Mormugao and travels to Panaji and then back each night. The boat has restaurants, bars, a swimming pool and hotel suites.


Go-karting
Go-karting is new to Goa, with two tracks now available. The first track is in Nuvem, in south Goa, and provides fast karts and a 482-meter challenging course that twist and turns through the scenic grounds. The second track is in Arpora, in north Goa, and is more suited to beginners with slower karts and a relatively short course.


Nightlife
There is a lively and exciting nightlife scene in Goa with an abundance of bars, clubs and discothèques as well as beach raves and parties. The five-star hotels in the main cities typically have a nightclub that caters to travelers on a comfortable budget. The numerous beach raves and parties usually attract backpackers and those on a budget. For visitors looking for a quieter night out, Goa has a plethora of comfortable bars that play soft live music.

Find more information about Goa and hotels in the area:
Goa hotels | India hotels | Goa Hotel Special Deals