Sydney Travel Tips - Helpful hints and advice on local destination information
Sydney Travel Tips - Helpful hints and advice on local destination information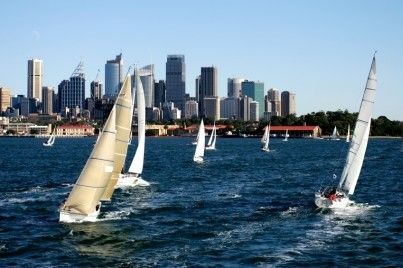 The laid-back feel and multicultural makeup of the city provides an interesting and enjoyable atmosphere for foreign travelers visiting Sydney. The weather is mild year-round with a warm summer experienced from December to February. Transport in Sydney is easy to navigate, with an abundance of buses, trains, taxis and ferries as well as hire car services.
Customs and etiquette
Sydney is about as open and relaxed as anywhere else in the world and social etiquette amounts to general manners. There are a wide variety of races, religions, cultures and sexual preferences prevalent in the city and no one should feel uncomfortable, with locals being particularly friendly and laid back.

Tipping for services in Sydney is not mandatory although commonly accepted to be around 10 to 15 percent when dining at restaurants. Casual dress is fine for most occasions unless visiting a five-star eatery or trendy bar, which often have a dress code.


Money
The Australian dollar (AU$) is the local currency used in Sydney. Moneychangers are plentiful in the city, especially in the tourist areas, and coupled with hotels and banks offering foreign exchange services, visitors will have no problem accessing local currency.

Cash is needed for public transport and small store purchases. Foreign ATM cards are widely accepted at almost all machines located throughout the city. Credit cards can be used in most restaurants, shops and department stores.


Weather
Sydney enjoys a temperate climate with four distinct seasons: summer lasts from December to February, fall from March to May, winter from June to August and spring from September to November. Winters are relatively mild with lows of 10°F and summer temperatures can reach over 100°F.

Rainfall is consistent, with an average of 12 days each month having precipitation, totaling approximately 47 inches for the entire year. Sydney is fine to visit year round, with relatively mild weather. The summer time allows for beach activity although it can be quite hot for other activities.
Transportation
Sydney has an extensive public transport system providing easy travel throughout the city including rail, light rail, buses, water ferries and taxis. Within the CBD there is also the Metro Monorail, which is great for getting around some of the major attractions such as Darling Harbour, Star City Casino and the Sydney Fish Markets.

Public buses are easy to use, with well-signposted stopping points including route maps. With the city being positioned on the beautiful harbor, passenger ferries are a popular means of transport for traveling to the city's north including Manly Beach and Taronga Zoo in Mosman.

Traveling from Sydney's Kingsford Smith International Airport (SYD) is painless, with rail connections, express bus services and metered taxis available. Frequent train services travel to the CBD, making the trip in around 40 minutes. Taxis are the easiest option albeit also the most expensive.


Fast facts
Population: 4,340,000
Spoken languages: English
Electrical: 220-240 Volts, 50 Hertz
Phone/calling code: +61 02

Find more information about Sydney and hotels in the area:
Sydney hotels | Australia hotels | Sydney Hotel Special Deals