Hobart Food and Dining Guide - Restaurants, where to eat, and more
Hobart Food and Dining Guide - Restaurants, where to eat, and more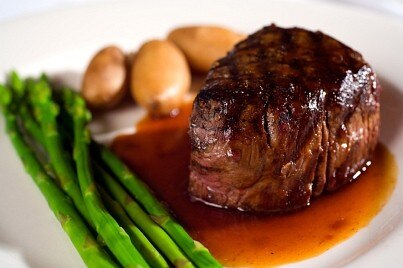 Hobart has the largest selection of restaurants in Tasmania, many of which offer diners stunning ocean views to enjoy while they munch away. Many restaurants allow diners to bring their own alcohol, while others offer a selection of the region's finest beers and wines.
Many of Hobart's restaurants specialize in freshly caught seafood and Tasmania is known for a type of seafood known as Trevalla. Also excellent is Tasmanian lobster, while a local specialty is scallop pie. While this dish is served at many of Hobart's restaurants, scallop pie can also be bought at food stalls in Salamanca Market to eat at a picnic in one of Hobart's picturesque parks.

While seafood tops many restaurant menus, international cuisine is also popular in Hobart. Some streets specialize in Chinese, Japanese and Vietnamese cuisine, while Italian restaurants also crop up all over the city.


Victoria Dock
Lovers of fresh seafood will find an excellent range of restaurants to choose from here. Many of the restaurants serve the catch of the day at bargain rates, making this a good place to enjoy a meal after a busy day of sightseeing or bargain hunting.


Salamanca Place
Lovers of Asian cuisine will want to eat at this area's stylish restaurants, many of which have outdoor dining areas. Diners can choose between Vietnamese, Japanese and Chinese restaurants as well as some excellent seafood places.


Battery Point
This area is famed for its intimate atmosphere and upmarket restaurants. A large number of gourmet seafood restaurants can be found here as well as a few restaurants serving excellent Asian cuisine.


Murray Street
This popular shopping street features a large number of stylish cafés and bakeries. Shoppers can relax at one of the outdoor tables with a cup of coffee and a light meal.
Hobart restaurants
Mures Fish Centre
Victoria Dock
Phone: +61 3 6231 1999
Mures Fish Centre is one of the best places in the Victoria Dock area to dine on fresh seafood. Diners can choose between the stylish Upper Deck or reasonably priced Lower Deck setting and gorge on a range of delicious seafood such as lobster and scallops.

Da Angelo Ristorante
47 Hampden Road, Battery Point
Phone: +61 3 6223 7011
The most popular Italian restaurant in Hobart, De Angelo Ristorante is packed every night of the week. Diners should arrive early to secure a table and choose from an excellent range of authentic Italian pasta and pizza dishes.

Prince of Wales Hotel Restaurant
55 Hampden Road, Battery Point
Phone: +61 3 6223 6355
Located at Battery Point, the Prince of Wales Hotel offers a friendly and intimate atmosphere in which to drink and dine. The menu mainly consists of hearty portions of Western favorites, with a few popular Asian dishes as well.

Blue Skies Dining
Ground floor, Murray Street Pier
Phone: +61 3 6224 3747
Serving up modern Australian food such as burgers, steaks and salads, this large restaurant offers views of the harbor. Most diners arrive around 18:00 to enjoy the free dinner show.

Find more information about Hobart and hotels in the area:
Hobart hotels | Australia hotels
Discover
Find your perfect holiday in Hobart
From 210 hotels.