Hyderabad Travel Tips - Helpful hints and advice on local destination information
Hyderabad Travel Tips - Helpful hints and advice on local destination information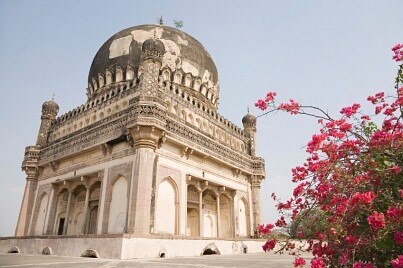 Hyderabad is one of India's safest large cities; however, a number of terrorist bombings shook the city's confidence in 2007. The attacks targeted major tourist attractions including Mecca Masjid, Kothi and Lumbini Park.
Although violent crime is uncommon, walking around late at night is best avoided, especially by women. Valuables should be concealed at all times and extra care taken in crowded tourist attractions.

There aren't many incidents of tourist-orientated scams in Hyderabad but beggars can be an annoyance when visiting the sights. Ignoring them is the quickest way of getting rid of them.


Customs and etiquette
Visitors should dress conservatively when visiting religious sights, and always remove shoes before entering a person's home or a place of worship. Generally, it is best to avoid skimpy or suggestive clothes while traveling in India.

The left hand should never be used for pointing, eating, giving, receiving or shaking someone's hand. It is not mandatory to tip, but it is expected in the city's more upmarket establishments.


Money
The Indian rupee (INR) is the local currency. Food and necessities are quite cheap in comparison to the west. Credit cards are accepted in hotels and restaurants, and ATMs are easy to locate. It is convenient to have some small notes at hand for market shopping and transport.


Weather
Hyderabad suffers boiling hot summers with temperatures soaring above 40˚C but winters are mild and pleasant and temperatures usually remain in the low 20s (˚C). The monsoon blows in during June and is accompanied by plenty of rain and high humidity until September. Winter falls between November and February, and the weather at this time provides the ideal conditions for travel and sightseeing.
Transportation
Hyderabad has a good bus service, average auto rickshaw service and taxi service however the rail network is highly inadequate. The APSRTC government-run bus service offers extensive city coverage, with most buses departing from Mahatma Gandhi Bus Terminal.

Auto rickshaws are convenient for short journeys around town but it is often difficult to find a driver willing to use the meter. Fares are slightly more than bus fares, but it is worth the couple of extra rupees for the comfort.

Metered taxis can't be hailed on the street; they need to be arranged by calling in advance. They usually provide a good service and metered cabs have a digital display showing the fare as it clocks up.

There is an excellent air-conditioned bus service from GMR Hyderabad International Airport (HYD) to various areas of the city. Buses run 24 hours at regular intervals. Alternatively, metered taxis are readily available. Easy and Meru are companies approved by the airport and fares are easy to arrange from just outside the terminal building.


Fast facts
Population: 3, 637, 483
Spoken languages: Telegru, Urdu, Hindi and English
Electrical: 240 Volts, 50 Hertz; round two or three-pin plugs used
Phone/calling code: +91 40

Find more information about Hyderabad and hotels in the area:
Hyderabad hotels | India hotels
Discover
Find your perfect holiday in Hyderabad
From 790 hotels.