Chongqing Travel Tips - Helpful hints and advice on local destination information
Chongqing Travel Tips - Helpful hints and advice on local destination information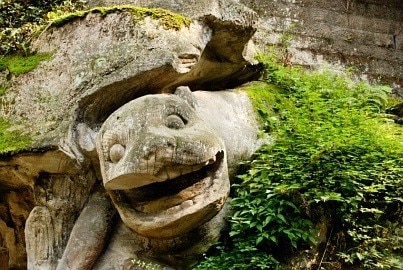 Chongqing is an easy city to visit. The main parts of downtown offer multi-lingual signage and the travel options are reliable and cheap. The city is modern and visitor-friendly despite being a center of history and containing large residential areas that have changed little for centuries. English is not widely spoken, but locating an English-speaker if necessary shouldn't be difficult.
Customs and etiquette
Like many of China's gigantic cities, foreigners tend to go relatively unnoticed by the seething masses of locals going about their business. There's a laidback and 'western' approach to most things and visitors can wear what they would at home and not cause any offence.

Open displays of affection such as couples holding hands are accepted, but tolerance of homosexuality is very slow to develop in China. Tipping in bars and restaurants is a growing trend but not obligatory. If invited to someone's home, it is essential to bring a gift — alcohol or cigarettes are always welcome.


Money
The Chinese yuan (RMB) is the local currency. Prices for most goods in the retail areas are comparable to prices in cities in Europe and North America and this goes for guest room rates at all levels of hotels. Street markets can provide good value, but in general Chongqing is not a particularly cheap destination.

ATMs can be found anywhere and everywhere and cards with international functions such as Cirrus, Maestro or VISA are accepted. Credit cards are accepted at major hotels and some upscale restaurants but as with most of China, cash is the only method of payment accepted at most places.


Weather
Chongqing sweats under year-long humidity but actual rainfall is light. The winter can be quite cold but not as frigid as other parts of the country — snow is rare and even in the middle of a winter night the temperature rarely dips below 5°C. Summer daytime highs of 35°C should be expected.

Chongqing is comfortable throughout most of the year. Visitors arriving in the winter will need a coat, but nothing in the way of protection from extreme cold. In the summer, shorts and tank tops are good choices as the heat and humidity can make conditions quite sticky.
Transportation
The Chongqing monorail is part of the city's mass transit system and it is an excellent way to navigate the downtown area. It doesn't run too far from the center of the city but the underground light rail is undergoing continuing expansion into all major areas of the metropolitan area.

The public bus system is cheap and cheerful, but signs and timetables are written only in Chinese. Airport buses run between downtown Chongqing and Chongqing Jiangbei International Airport (CKG), but there is no rail link with the airport. The hilly topography of the city makes bicycle travel next to impossible.


Fast facts
Population: 6,000,000
Spoken languages: Mandarin
Electrical: 220-240 Volts, 50 Hertz
Phone/calling code: +86 23

Find more information about Chongqing and hotels in the area:
Chongqing hotels | China hotels