Where to shop in Auckland – where to go and what to buy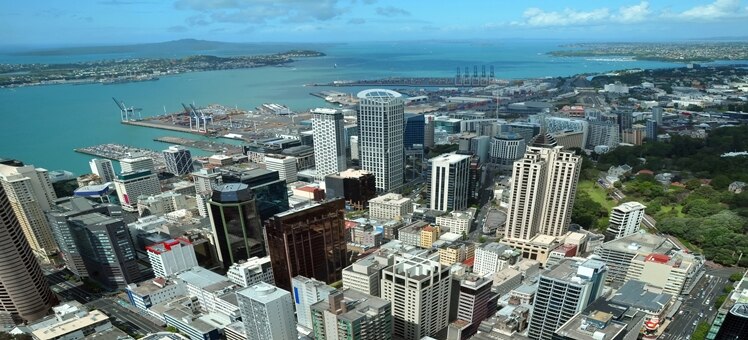 Pick almost any area of Auckland and you're guaranteed to find a quirky little boutique or a weekly market. But there are certain spots that shopaholics head to, such as Britomart for cutting-edge fashion or Karangahape Road for alternative souvenirs. The region is also pleasantly rife with farmer's markets and fresh seafood stalls, plus quaint country towns offering local wine, honey and handmade crafts.
Queen Street
Auckland's beating artery, Queen Street is a three kilometer stretch of high street stores and cafes, with some more unusual elements thrown in. Be sure to check out New Zealand's oldest department store, the iconic Victorian building of Smith & Caughey's - aside from impressive period features, here you'll find gifts and souvenirs, plus upmarket and fashionable clothing. Just off the main strip, look for the Chancery; a secluded cobblestone courtyard brimming with designer labels and sophisticated dining spots.
Britomart
Britomart is a shopping destination with a difference, and a must-visit if you're a shopaholic in Auckland. This trendy district is a pleasing mix of old and new, with modern high-rises towering over restored heritage buildings. These Victorian beauties house a range of cutting-edge fashion boutiques, while Britomart's City Farmer's Market – held every Saturday – is a chance to sample an array of fresh local produce, from seasonal fruit and veg to olives, coffee and artisan bread.
Karangahape Road
Locally known as 'K' Road', this vibrant area of the city is the place to go for independent stores selling quirky and kitsch items. Find plenty of vintage boutiques, retro clothing shops and thrift stores, plus contemporary art galleries featuring a selection of local art. There's a real Polynesian feel to the street, with a scattering of ethnic boutiques, and K'Road is worth a visit for the bohemian vibe and colorful characters alone.
Newmarket
The beast of Auckland's shopping scene, Newmarket is a shopper's paradise saturated with over 100 stores plus a Westfield mall. With Newmarket just outside the city center, you could easily spend a blissful day here, browsing the blend of designer label stores, independent boutiques and local fashion brands. Explore the back streets behind Broadway too, for arts and crafts, books and unusual giftshops, or take a break from shopping and discover local historic buildings on the Newmarket Heritage Walk.
Parnell
Auckland's oldest and perhaps most charming suburb, Parnell provides a relaxing respite from the bustle of the city center. Parnell Village is an attractive mosaic of Victorian villas hiding boutique shops and popular cafes – the district is a great place to buy designer décor, handmade jewellery and quality antiques. For something a little different, check out La Cigale French Market every weekend, or incorporate a trip to nearby Auckland Museum and the beautiful Parnell Rose Gardens.
Ponsonby
A fashionable inner-city suburb, Ponsonby boasts a diverse range of stylish boutiques, second-hand bookstores and arty craft shops. Look out for handmade luxury chocolates, antique collectables and clothing by unique local designers. You can also detour off the main strip and explore quaint side streets, or browse specialty food stores in the culinary warehouse of Ponsonby Central - scrumptious highlights include freshly baked organic bread, locally caught fish and Fairtrade coffee. There is also a local produce market held here every Sunday.
Outside the city
The countryside of East Auckland offers some superb shopping opportunities. Clevedon Farmer's Market is a friendly local event showcasing specialties such as smoked sausage, preserves and local wines, while Clevedon Village Market displays perfect souvenir gifts including artwork, crafts and jewellery. Nearby, don't miss the charming Clevedon Woolshed selling classic knits and woolly accessories. Further north, Howick Village Market offers free tastings and handcrafted wood, jewellery and soaps, plus the town of Kumeu boasts plenty of boutique wineries and a honey center selling the local nectar.