Nova Scotia shopping guide – where to shop and what to buy
Nova Scotia shopping guide – where to shop and what to buy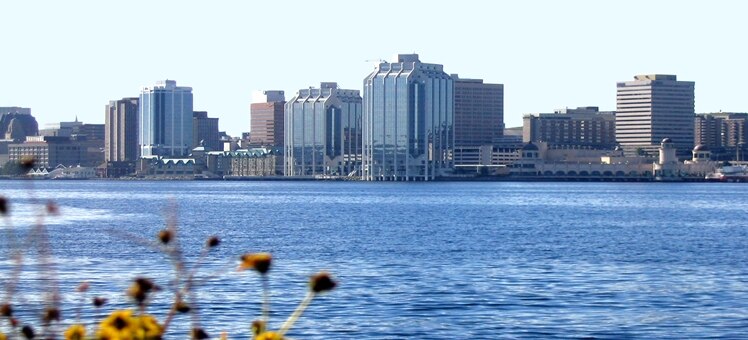 A huge draw to the area, Nova Scotia is rife with places to spend your hard-earned Canadian dollar. Head over to the capital - Halifax - to uncover a world of sparkling boutiques and specialty shops. Venture further afield to explore artisan shops in small towns such as Mahone Bay, Wolfville and Truro. For those who prefer to remain upon island shores, however, Cape Breton has a balanced array of artisan studios found in every nook and cranny from blacksmithing to pottery and quilting.
Halifax
You'll find enormous shopping potential in Halifax, with everything from shopping malls to artisan shops available to you. The cultural district of Spring Garden Road, stretching across nine blocks and fringing upon the Historic Public Gardens, is filled with retail stores to choose from. In Halifax's North End you'll also find the Hydrostone Market; a charismatic huddle of shops, restaurants and local boutiques. Here you can peruse through from custom-built furniture to handcrafted jewelry. Alternatively, head over to the bustling area of the Halifax Waterfront, full of craft shops, galleries, restaurants, world-class events and the Seaport Farmers' Market. You'll find Nova Scotian crystal and gourmet food are sold in abundance here. If it's the shopping mall experience you are after, however, there are a handful of options such as Dartmouth Crossing or the Mic Mac Mall, both offering a huge selection of established brand names.
South, Yarmouth & Acadian Shores
Perched along Nova Scotia's south shore, the ocean-fronted towns of Mahone Bay and Chester offer an alternative kind of shopping experience to the capital. One-of-a-kind, boutique and artisan shops predominate, making these spots a great place to find local Nova Scotian buys. Maritime keepsakes, hand-sewn quilts and crystal trinkets are just some of the interesting offerings. Travel further south towards Lunenburg, Bridgewater and Yarmouth and you'll uncover more of Nova Scotia's prominent art galleries and artisan boutiques.
Central Nova Scotia & Northumberland Shore
Containing Amherst and Truro, two scenic towns renowned for their endless shopping potential, there is a lot to be said of Central Nova Scotia. Boasting lively downtown areas filled with retail stores, restaurants and cafes, both towns are worth exploring. Make your way over to Truro Mall to soak up a hub of commercial activity or take a leisurely stroll through the colorful markets of downtown Amherst. For a day spend explore the shopping malls, visit the Highland Square Mall in New Glasgow and the Antigonish Mall, both accessed by the region's main highway.
Fundy Shore & Annapolis Valley
From the cosmopolitan area of New Minas to the historical region of Bear River, you'll find lots to explore among the Fundy Shore and Annapolis Valley region. Lush rolling landscape and blossoming wineries decorate the landscape, making this an excellent place to sample and purchase local wines and gourmet food.
Cape Breton Island
Home to Sydney, a vibrant community on the east coast and the main shopping area of the island, Cape Breton is an excellent place to shop. Head to the Mayflower Mall to stock up on department store needs. Next, wander along the picturesque Cabot Trail to explore the wide range of cafes and tea-houses sprinkled along the coast. Cetlic and ancestral wares such as kilts can be found by the bucket-load here so, if you are looking to invest in some family tartan, Cape Breton is the place to do it!
Discover
Find your perfect holiday in Halifax
From 100 hotels.