Where to shop – a guide to Reykjavik's retail destinations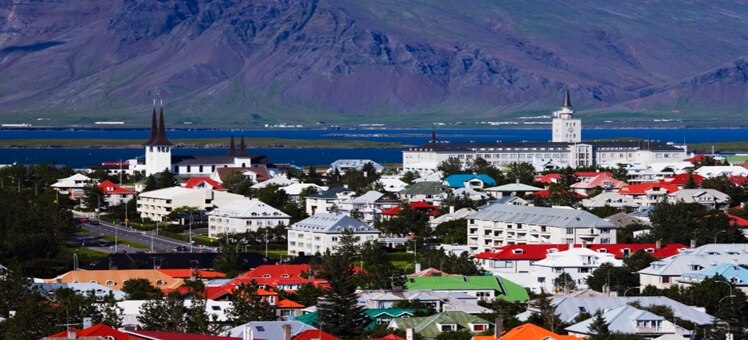 When it comes to shopping, the Reykjavik locals like it luxurious. As a fashion-conscious nation, it is no surprise that Iceland's capital is brimming over with designer stores and chic boutiques, as well as kooky markets to discover. Whether it's a stylish new look, or a memento of your trip, you are sure to find it somewhere in the city.
Laugavegur Street
For the ultimate in shopping decadence and sheer volume of choice, Laugavegur Road is without a doubt the place to go. Running directly through the heart of the city center, this road is replete with top stores, intriguing boutiques and chic cafes. The road is also the home of some of the most exclusive shops in the city, with designer clothing and accessories readily available. For stunning and unique jewelry design, Jón Sigmundsson Skartgripaverslun is the perfect choice. Not only is it one of the oldest stores in Reykjavik, it is family-run to this day by trained goldsmiths.
Shopping malls
Reykjavik has two main malls; one located in Reykjavik and the other in Kópavogur a town nearby. Complete with a kid's amusement park, restaurant complex and movie theatre, Smaralind Shopping Centre in Kópavogur has around seventy shops and services to tempt and entice. Kringlan Mall in Reykjavik, as the oldest in Iceland, has had much time to gain credibility and remains one of the most popular shopping experiences in the city. With over 150 shops, including fashion stores, jewelry boutiques, supermarkets, silverware stores, bookshops and perfumeries, this is the place to go for the ultimate retail selection.
Markets
Whether you are shopping or not, Kolaportið weekend market is an experience that simply must be sampled by anyone visiting Reykjavik. Visually, it appears to be a gigantic jumble sale; a staggering array of items cascade from every corner. It is not an exaggeration to claim that you can probably find anything imaginable here, from antique furniture to vintage clothes, children's toys to traditional food, second hand DVDs to pieces of fine art. Searching through the mounds of fascinating artifacts is not only a forager's dream, it is one of the best ways to soak up the contemporary, cosmopolitan side of Reykjavik culture, as many younger locals frequent this market throughout the weekend.
Souvenir shopping
For that perfect keepsake to remind you of your time in Reykjavik, look no further than the city's many souvenir shops. For a gift or memento with a sense of humor, there is no better than The Viking on Laugavegur Street. Offering anything typically Icelandic themed, including flags, books, magnets, clothes and postcards, this is a one-stop-shop for souvenir purchasing. For a longer-lasting reminder of your trip, head to Álafoss, a traditional wool shop selling the highest quality Icelandic knitwear. Whether an understated pullover for the colder evenings, or a full-on, fairisle extravaganza, this store has it all. Why not buy one for every member of the family?
Discover
Find your perfect holiday in Reykjavik
From 390 hotels.