Tasmania shopping guide – where to shop and what to buy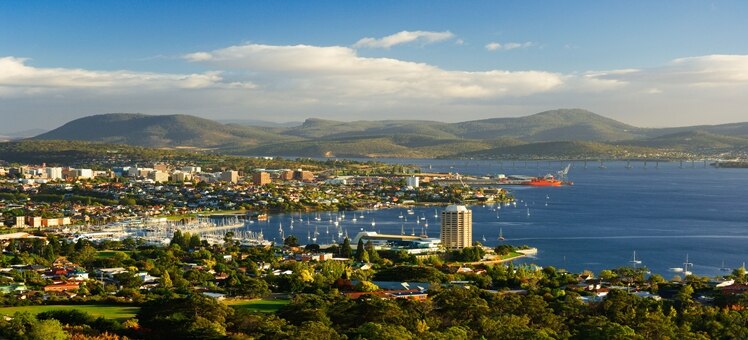 Tasmania is a treasure island for every shopping junkie. Local markets offer much more than the archetypical boomerangs and fluffy koalas that flood Australia's souvenir stores. From dainty mementoes to more contemporary delights, Tasmania's thriving artistic community produces a wide range of handicrafts that are a collector's delight. Apart from arts and crafts shops and buzzing markets scattered around the island, the larger cities have shopping malls as well as galleries and boutiques.
Home to some of Australia's best antique shops and markets, Tasmania is a collector's heaven and its souvenirs are genuine expressions of the island's landscape, lifestyle and history. Fine wood crafts and wool products are good buys, along with paintings, wilderness photography and jewelry. Although the best antique shops are concentrated in Hobart, Launceston and Devonport, country towns like Latrobe, Evandale, Richmond, Oatlands and Bothwell are worth a look.
Hobart Streets
Boasting interesting marketplaces as well as modern malls, Hobart delivers an exciting shopping experience. If you're looking for fashionable garments, head to Sandy Bay or one of the glitzy shopping malls on Murray Street and Liverpool Street. For locally-designed and made garments, head to one of the many outlets around the city. Culture lovers pop in Art Mob on Hunter Street which specializes in aboriginal handicrafts and artwork for some one-of-a-kind souvenirs. Jewelry is also a popular buy and comes in many forms, from traditional tribal pieces to gold and silver items featuring original and elaborate designs. Phill Mason and Emily Snadden are just two of the jewelers who can handcraft a unique treasure for you.
Salamanca Market
With Georgian buildings as its backdrop and the marina nearby, the lively Salamanca Market is one Tassie's star attractions and a favorite for local and foreign shoppers alike. Every Saturday morning, Hobart's waterfront comes alive with flavors, arts and produce of Tasmania. Meander through the labyrinth of stalls and browse through Huon pine knick-knacks, hand-knitted beanies, antiques, local cheeses, jams and paintings. If you are looking for a unique gift, head to the craft stalls selling a wide range of locally-made handicrafts, ranging from woodwork to jewelry, fashion, glassware and ceramics.
Launceston
The second largest city of Tasmania, Launceston never ceases to surprise holidaymakers with its vibrant and fascinating shopping scene as well as its fascinating array of old buildings. From a trove of handmade wares, boutiques, markets and antique stores, Launceston is awash with a variety of shops full with an unending assortment of local and handmade Tasmanian treasures. Launceston's Design Center houses The Tasmanian Wood Design Collection and is one of the best places to buy a Tasmanian specialty - woodcraft in the form of sculpture, homeware and smart contemporary furniture made of local timbers such as myrtle, Huon pine, sassafras and blackwood.
Penguin Market
The Penguin Market is northern Tasmania's largest market. 100 stalls sprawl around the old Penguin Primary School site at Penguin on Tasmania's beautiful Northwest Coast, featuring fresh produce, fine Tasmanian woodwork, jewelry, fashion, giftware, handmade craft and home wares. Browse a wide range of locally made products created by skilled artisans and artists, such as jewelry, handmade crafts, giftware, Tasmanian timbers and local farm produce. The Penguin Market also has extensive display of antiques such as furniture, coins, collectors' items and a well-stocked lolly shop. Enjoy entertainment every Sunday with talented local musicians performing; face painting and a jumping castle.
Shopping Tips
For all shopping, haggling is not common in Tasmania, but if you put on a cheeky smile, it is worth a try in outdoor markets. Head to the outdoor markets early in the morning, which is the best time to get a good deal. Sunday trading is becoming increasingly popular and many large department stores have Sunday sales to persuade potential customers to shop inside. If you are looking for timber products such as woodcraft and furniture at good prices, buy them from outdoor markets, like Salamanca, Penguine or Evandale Markets.
Discover
Find your perfect holiday in Hobart
From 210 hotels.