A Galicia shopping guide – where to shop and what to buy
A Galicia shopping guide – where to shop and what to buy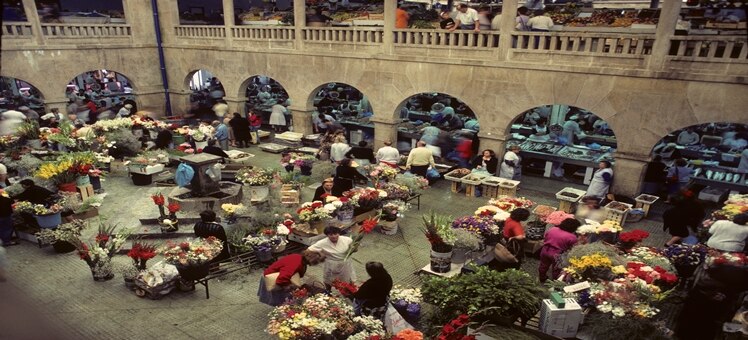 The birthplace of now international super-brand, Zara, Galicia has some serious buying power in terms of shopping. From artisan crafts to antique jewelry, gastronomic gifts to designer brands, Galicia has an abundance of places to splash your hard-earned cash. Head to one of the countless shopping centers to hunt down designer brands, peruse the shops dotted along A Coruña's Calle Real or stop by Santiago de Compostela's Old Town to discover some eclectic boutiques.
A Coruña
A commercial hub where department stores sit side-by-side small boutiques and jostling market stalls; A Coruña has become a popular spot for shopping. As the birthplace of Zara, however, it is hardly surprising that this area has such strong ties with its shopping. Aside from housing several enormous shopping centres including El Corte Inglés and Marineda City, in A Coruña you'll also find a smattering of unusual places such as an interesting selection of local gourmet food, fish and craft markets.
Santiago de Compostela
A lively university town accentuated by intriguing architecture, Santiago de Compostela has plenty of attractions beyond its historic architecture. Filled with shops dotted along its charismatic cobblestone streets, this area has become a shopping mecca for visiting travelers. Most major retail outlets can be found in the new town, spread across four main shopping streets: Doctor Teijeiro, Montero Rios, General Pardiñas and República del Salvador. For a local favorite, visit the fashion-savvy brand Bimba & Lola to gaze at their gleaming selection of leather bags, shoes and stylish accessories.
Vigo
With traditional market stalls, high-end boutiques, tempting food markets and bustling shopping centres, Vigo has everything you require from city-break shopping. Here, you can gaze in the glistening windows of Principe Street, wander by the market stall crafts of Cesteiros Street, stacked along the picturesque Old Town, or satisfy your stomach at one of the many food markets and squares, such as O Berbés or O Calvario.
Marineda City
A leisure and shopping center nestled in A Coruña, Marineda City is one of the top shopping spots in Galicia. Offering a compendium of shops, from fashion stores to home furnishing, accessories to beauty brands, you can easily lose a day spent amongst the gleaming halls of this enormous shopping mall. Interspersed between the shops, restaurants and leisure facilities, you'll also find a whole host of entertainment including a bowling alley, children's playground, cinema, go-karting facilities and mini-golf. More than enough to keep you occupied for the day!
El Corte Inglés
A destination for Spanish shopping, no visit to Galicia would be complete without a trip to El Corte Inglés. A treasure-trove of fashion, food, wine, gifts and cosmetics, this colourful shopping centre is filled with interesting buys. With a different department store nestled in the main shopping areas of Galicia - A Coruña, Santiago de Compostela and Vigo – a visit to this shopping center is an absolute must.
Discover
Find your perfect holiday in Santiago de Compostela
From 180 hotels.