A guide to Ecuador – natural wonders, notable wildlife and an active nightlife
A guide to Ecuador – natural wonders, notable wildlife and an active nightlife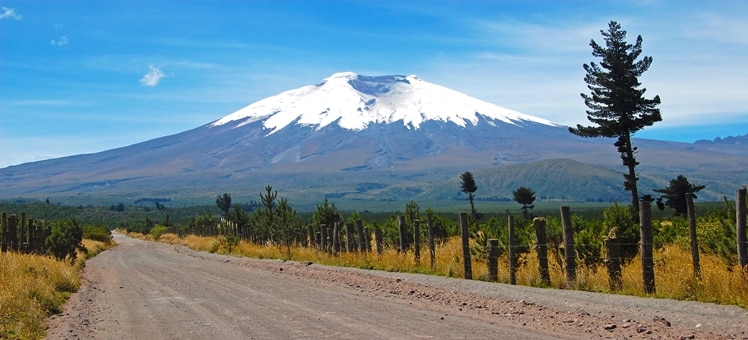 Pumping beach huts, ethereal wildlife and eco-friendly city tours of bustling Quito city are just some of the attractions when visiting the South American country of Ecuador. Take to the water and experience nature's power on an Amazon River tour, or cruise around the Galapagos Islands. Stick to terra firma and explore the majestic Andes and its traditional cultures. Then as darkness falls, enjoy the capital's colorful nightlife until the early hours.
Nature spotting
Home to the magical Galapagos Islands and mysterious Amazon Rainforest, Ecuador holds a large selection of the world's rarest creatures, be it the elusive jaguar or one of its native species. Out at sea humpback whales roam like giants and can be spotted from the shore or tour boats. Further inland, the Andes is home to Parque Cóndor where predatory birds are rescued and cared for. Visitors can catch a glimpse of majestic birds like eagles, condors and owls.
Quito Tours
Ecuador has a varied landscape and diverse culture that must be explored during a visit. As the country's capital, Quito is a fantastic place to experience in a number of ways: rent a bike and speed along the deserted dirt tracks of Quito's outskirts, take a Quito Eterno Tour to discover hidden neighborhoods or try an eco-friendly option with a Biciacción City Tours.
Cruises
With two of the world's most organic destinations on its doorstep, Ecuador is filled with cruise options for those looking for a water-based tour. All budgets are covered here, with luxury yachts ferrying observers to the Galapagos Islands for a long weekend of seal-spotting or river ships gliding through the Amazon Rainforest and its winding channels. Due to their popularity, Galapagos tours should be booked well in advance.
Surfing
Boasting more than 400 miles of coastline, Ecuador's surfing culture is a vast one. Long lines of 500 to 1000 meters frame the Mompiche shore, and at only five hour's drive from Quito it is a surfer's haven. Committed surfers may enjoy FAE in Salinas, where the waves are caught behind military gates as part of the Ecuadorian Air Base. Permits must be obtained to enter, but these aren't hard to come by. Beginners should head to Engabao, a quaint fishing village where rustic eateries and boats line the water's edge.
Nightlife
Because of its usually warm weather, Ecuador's coastline nightlife is largely outdoor based, whereas the country's higher spots choose indoor venues instead. Usually starting after 11pm, Ecuador's nightlife rages on into the night with live music at Strawberry Fields in Quito, cocktails at Baños' Disco Bar Leprechaun, and homemade beers in the Stray Dog Brewpub. Cosmopolitan areas cater for crowds and boast large club nights, while the coastal regions party in charming beachfront huts.
Festivals and celebrations
Honoring the country's Spanish and indigenous traditions, Ecuador's yearly diary is chock-a-block with festivals and celebrations. From the obvious New Year' Eve celebrations to the Paseo del Chagra in July where the Andean cowboys show off their horses and skills, Ecuador's events calendar has a little bit of something for every passing traveler.