The Insider's Guide to Aberdeen City and Countryside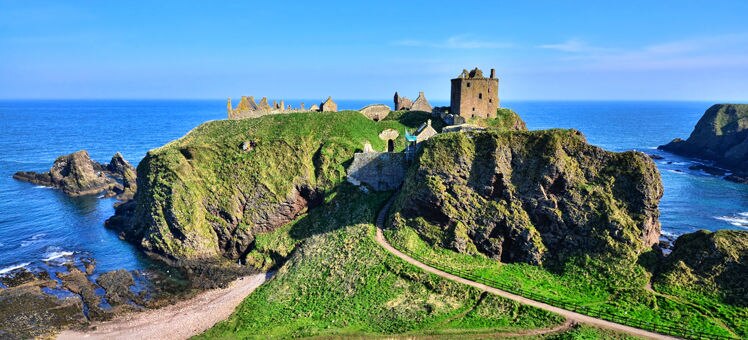 Britain's northernmost big city sits between the River Dee and River Don, looking out over the North Sea. Aberdeen's city centre is compact and easy to explore on foot, with an efficient city bus network for longer journeys or rainy days. As you'd expect in a famous fishing port, Aberdeen restaurants serve reliably fine fresh seafood.
Best time to travel
Aberdeen welcomes leisure and business visitors all year round, but this is northeast Scotland, and you can expect to encounter cold, wet weather from November through April. On the plus side, Aberdeen can be clement in spring and summer, with up to 19 hours of daylight in midsummer. July and August are the warmest months. The North Sea oil industry keeps Aberdeen busy, and the city also hosts many conferences and trade shows. Hotels can be booked full of business travellers and conventioneers at any time of year.
Not to miss
Aberdeen's key attractions are packed into the city centre. History buffs won't want to miss such sights as 15th-century King's College, St Machar's Cathedral, and the medieval Kirk of St. Nicholas. Provost Skene's House offers another take on the city's past. Out of town, you'll come across medieval strongholds like Dunnottar Castle, Crathes Castle and Drum Castle. A little farther away, you can visit the British Royal Family's holiday hideaway, Balmoral Castle, on Royal Deeside.
Getting around
You can fly to Aberdeen International Airport (ABZ) from London Heathrow (LHR) London Gatwick (LGW), other British cities, and points in mainland Europe. The airport is 7 miles northwest of the city centre, with regular buses from the central Union Square terminus on Guild Street taking around 30 minutes. Trains link Aberdeen with Scottish cities like Dundee, Edinburgh, Glasgow and Inverness. Journey time to London is under 7 hours. Buses will take you anywhere in the city centre, and also connect central Aberdeen with outlying neighbourhoods and villages in Aberdeenshire, as well as other UK destinations.
Cuisine
Aberdonian chefs have their pick of seafood from North Sea fisheries, beef and lamb from local pastures, and game such as grouse, pheasant and venison from nearby glens and moors. You'll find all these very Scottish ingredients on the menu at gastropubs and restaurants in and around the city. Smoked haddock is a favourite breakfast dish in many hotels and guest houses. A thriving Scots-Italian community has endowed Aberdeen with trattorias and ice-cream parlors. Curry houses recreate all the spicy tastes of Bangladesh, Nepal, and Punjab. Thai and Chinese eateries are popular, and abundant.
Customs and etiquette
Ordinary good manners are all you need to get by in Aberdeen, where the people tend to be warm and welcoming, though some visitors find their broad "Doric" dialect hard to understand at first. Aberdonians can also be a wee bit sensitive to jibes from other Scots about the city's reputation for thrift. It's safer and more polite not to repeat such slurs, however humorous, where locals may hear you.
Fast facts
Population: 230000

Spoken languages: English

Electrical: 220-240 volts, 50 Hz, plug type G

Phone calling code: +44 1224

Emergency number: 999