The Expert's Guide to an Exciting Visit to Sheffield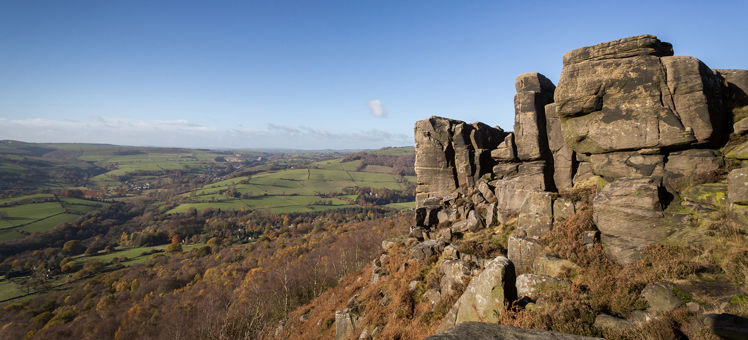 Lively Sheffield offers visitors attractions and activities from grand Victorian public buildings to modern museums, galleries, and theatres like the renowned Crucible. An efficient bus and tram network makes it easy to explore them all. You'll find many reminders of the region's industrial heritage in and around Sheffield, but you'll also discover wide open countryside on the city's doorstep, in the Peak District National Park.
Best time to travel
You can visit Sheffield at any time of year, but for warm, sunny weather you should go between May and September. July and August temperatures average around 20C (70F). In winter (November through March) you should be prepared for rain. If you're planning to explore the Peak District National Park or walk the Pennine Way, bring waterproof clothing and robust footwear. In winter, you may encounter snow on higher peaks.
Not to miss
A visit to Sheffield can take in fine art in the city's flagship Millennium Gallery and industrial heritage at Kelham Island Museum and at Magna Science Adventure Centre. The city is one of the greenest in Britain, with parks and gardens such as Sheffield Botanical Gardens and the Winter Garden, the largest glasshouse in any European city. At the Tropical Butterfly House you can admire colourful butterflies, reptiles, and lemurs. On the city's doorstep, the Peak District National Park is a wide expanse of hills and moors where you'll find attractions that range from stately homes to deep limestone caverns.
Getting around
Sheffield Interchange, the city's central bus station, is a couple of blocks from the train station. Trains from London take around 2 hours. Three nearby airports receive flights from the US, Canada, the Middle East, Asia, and cities in the UK, Ireland, and mainland Europe. Trains between Sheffield and Manchester Airport (MIA), northern England's busiest international air gateway, take around 90 minutes. Robin Hood Doncaster Sheffield Airport (DSA) is also around 90 minutes from central Sheffield by train and bus via to Doncaster. Leeds Bradford International (LBI) is around 2 hours from Sheffield by bus and train.
Cuisine
Like much of northern England, Sheffield traditionally favors substantial dishes like meat pies with mushy peas and roast beef with crispy Yorkshire pudding. Sheffield fishcakes - minced cod or haddock sandwiched between slices of potatoes, battered, and deep fried - are the city's signature snack. But Sheffield also has a significant Asian population, which means you'll find some authentic dishes from Pakistan and India here. In the city centre and out of town, there are gastropubs that make the most of seasonal Yorkshire produce prepared with a modern twist.
Customs and etiquette
Sheffield folk traditionally take pride in plain speaking. It's customary in this part of the world to say what you think - but don't mistake straight talk for rudeness. As far as dress code goes, "smart casual" is the rule for most restaurants, bars, and clubs. Some clubs may not let you in if you're wearing sneakers. Tipping is appreciated in more formal eateries, but you don't need to tip in pubs or cafés.
Fast facts
Population: 552000

Spoken languages: English

Electrical: 220-240 volts, 50 Hz, plug type G

Phone calling code: +44 114

Emergency number: 999