Miami in Miami - A Culinary Day Planner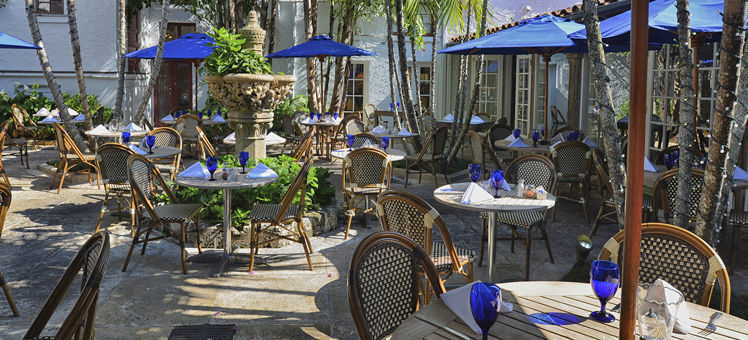 Miami is a city with big-time flavor. This is the place where sugar-sand beaches and cinnamon tans come together with some of the spiciest nightlife in the nation. The cuisine is just an extension of a beachy urban vibe that's steeped in tradition yet constantly evolving. So dig in and enjoy the feast, from daybreak till the wee hours.
Typical dishes
You'll find Latin-inspired street foods like empanadas, Cuban sandwiches, and fresh tropical juices in almost any neighbourhood. Simple ingredients like avocado and plantains make appearances on gourmet menus and in ice cream flavors alike.
Surfside
Surfside, just north of Miami Beach, may move at a slower pace, but Josh's Deli is the perfect launching point for a culinary tour. Using octopus and grits in the same sentence, and a smothered pork sandwich sitting next to bagels and latkes, are just a few of the rules getting broken here. The spicy tuna latkes platter is one of the tastiest and most innovative breakfasts in town. If adventure and breakfast are 2 worlds you would rather not collide, keep things simple with a hearty breakfast sandwich or empanada from Buenos Aires Bakery & Café.
Josh's Deli, 9517 Harding Ave., Surfside, 33154; Tel: +305 397 8494; Website: Josh's Deli

Buenos Aires Bakery & Café, 7134 Collins Ave., Miami Beach, 33141; Tel: +305 861 7887; Website: Buenos Aires Bakery & Café
Midtown & Little Havana
La Latina in Midtown specializes in portable Venezuelan munchies called arepas - pillowy flatbread stuffed with sizzling meat and fresh veggies. The flaky pabellon empanada, filled with beef, black beans, plantains, and cheese, is a microcosm of Latin flavor and the perfect lunch on the go. Just south of Midtown, you can visit Little Havana and cap things off with some quintessential South Florida sweets. What salsa and rumba do for local nightlife, Azucar does for ice cream. El Mani Loco (The Crazy Peanut), coconut flan, and key lime pie are some of the tamer choices.
La Latina, 3509 NE 2nd Ave., Miami, 33137; Tel: +305 571 9655; Website: La Latina

Azucar Ice Cream Company, 1503 SW 8th St., Miami, 33155; Tel: +305 381 0369; Website: Azucar Ice Cream Company
South Beach
Shift gears and make dinner reservations before a wild night out. The cozy hidden nooks and the wraparound Mediterranean garden at Casa Tua transport you to a place far from ordinary. The seasonal menu accommodates the freshest ingredients, and the heralded cuisine places the restaurant in high company among the most romantic South Beach destinations. For a late-night treat, the Biggest Slice Combo and the truffle garlic rolls at Pizza Rustica reign supreme in South Beach. And they're open almost around the clock, from 11 AM till 6 AM the next morning.
Casa Tua, 1700 James Ave., Miami Beach, 33139; Tel: +305 673 1010; Website: Casa Tua

Pizza Rustica, 863 Washington Ave., Miami Beach, 33139; Tel: +305 674 8244; Website: Pizza Rustica
Discover
Find your perfect holiday in Miami
From 1810 hotels.