Where to Eat - Santa Cruz for Fresh Ingredients and Seaside Flavors
Where to Eat - Santa Cruz for Fresh Ingredients and Seaside Flavors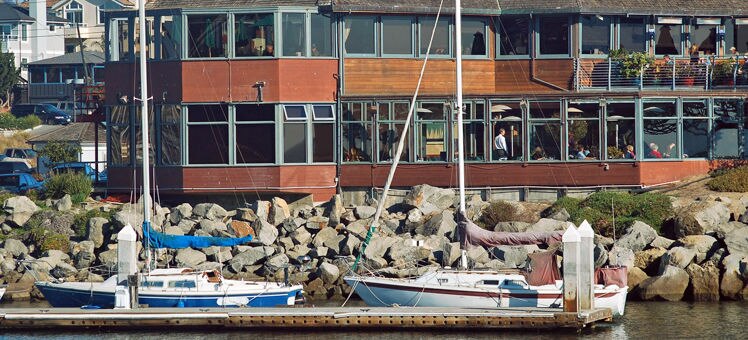 The Santa Cruz area grows both amazing ingredients - including premium wine grapes and juicy berries - and a perennial crop of talented foodsmiths. Across town, morning to night, you'll find these artisans hard at work to present the region's freshest produce, seafood, baked goods, and beverages with flair.
Typical dishes
Bay-to-table fish, mollusks, and crustaceans feature prominently on many menus, in culinary traditions from around the world. Meals also showcase California's famous wines, especially those from the Central Coast.
centre Street: Food Lounge
While no single flavor says, "You're in California now," certain attributes apply to the cuisine: It's crisp and succulent, balanced and prepared to perfection, light and fresh. Food Lounge is a prime example. Located downtown on centre Street, it's a collaborative event venue, incubator kitchen, and full-service food organization. Resident collaborators include LionFish SupperClub, creator of exquisite pop-up dinners at Food Lounge and in backyards, farmyards, and wineries. You'll want to save room for dessert, too. Mutari Chocolate House and Factory, known for its sipping chocolate made from freshly ground cacao and coconut milk, is next door.
Downtown Santa Cruz
Pacific Avenue in downtown Santa Cruz offers a variety of ethnic and specialty restaurants that need little more than a nice breeze to reel you in with their rich and zesty aromas and flavors. Find authentic Mediterranean and Afghan fare at Laili Restaurant. Going vegan or raw? Don't miss Café Gratitude, near the intersection of Pacific and Lincoln.
Soquel sanctuaries
East of Santa Cruz, the downtown district of Soquel is home to restaurants tucked into quaint, narrow storefronts that feel like a find every time. Lillian's Italian Kitchen and Café Cruz, a "rosticceria and bar" known for its French stylings, top locals' lists for dining excellence year after year. Reservations are recommended for both restaurants, but don't let this portend pretension. You may just as easily walk in off the street and be seated with a welcoming smile. If you want a table in the garden at Café Cruz, be sure to specify when booking.
Capitola Village
In pedestrian-friendly Capitola Village, fine dining is the capstone to strolling from storefront to storefront, enjoying both the casual waterfront setting and good company. Caruso's Tuscan Cuisine on San Jose Avenue is tight on seating but big on taste. Try anything served over a handmade pasta or gnocchi. For a side of history with your meal, experience Shadowbrook Restaurant in the area's original resort settlement, Capitola-by-the-Sea. Located along Soquel Creek, the dining area is reached by meandering through the property's lush gardens or by descending in its own restored cable car.
Discover
Find your perfect holiday in Santa Cruz (and vicinity)
From 90 hotels.