Dining in Patong - Thai and International Cuisine at Prices to Suit Every Pocket
Dining in Patong - Thai and International Cuisine at Prices to Suit Every Pocket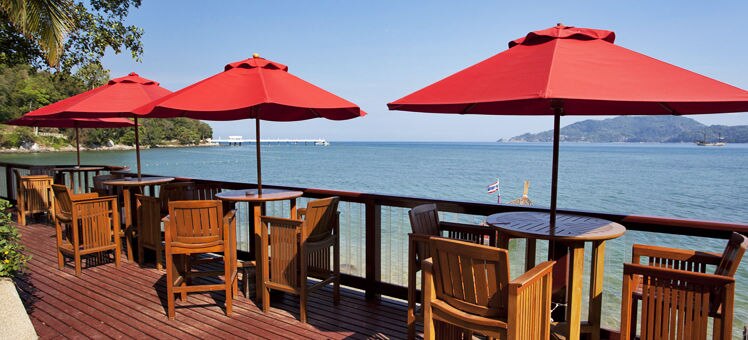 Visitors come to Patong from all over the world, and as you'd expect, its restaurants reflect the cosmopolitan nature of the clientele. Arab, Mexican, German, French, Moroccan - you'll find all of these cuisines and more around the city, along with a generous helping of Thai eateries. And with options to suit every pocket, you're definitely not going to go hungry.
Typical dishes
You'll find tom yam goong soup, made with shrimp, mushrooms, tomatoes, along with aromatic lemongrass and galangal, sold everywhere. Som tam (spicy papaya) salad, chicken rice, and green and red curries are also local favorites.
Beach Road
Both the outdoor Patong Seafood - a collection of about 12 independent stalls clustered around a central dining area - and Savoey Thai restaurants garner rave reviews from patrons for their fresh, delicious seafood dishes. Sea Hag, set a short stroll back from Beach Road, is another popular spot, and is one of Patong's best options for authentic Thai dishes. Thai food is an amazing combination of sweet, sour, hot, and salty flavors - and can be incredibly spicy, so you might want to let your cook know your tolerance for chili peppers before they fire up that wok.
Coastal road to Kalim, north of Patong
If you feel like splashing out, this scenic section of road is home to some of Patong's best upscale eateries. Baan Rim Pa is the best spot for Royal Thai cuisine, a great wine selection, and a visually arresting bay backdrop, but it's worth bearing in mind that prices here are higher than most. Pan Yaah Thai Restaurant also has a great view and excellent food, but won't break the bank. If you're in the mood for Western cooking, Joe's Downstairs does great continental food, and Da Maurizio is the place to indulge in your favorite Italian comfort food.
Rat-U-Thit Road
Rat-U-Thit road offers wall-to-wall eateries, including both small family-run spots and big chains such as Hard Rock Cafe and Hooters. On the street you'll find tons of hawker stalls selling rice or noodle dishes, stir-fried to order, with your choice of meat or seafood. The vendors also have simmering, delectably flavorful curries. Dang's is popular with travellers for its large, tasty portions and buzzy vibe - it's always busy and a great spot to meet people. No. 6 restaurant a little further along the street is also a good option.
Kalim Beach
This strip offers more upscale options if you're planning a nice evening out and want to escape downtown Patong's hectic buzz. Brush Restaurant & Lounge, Saint Tropez Beach Club, and White Box are all great options for both dishes and decor. Set in a 2-story building shaped like an upturned boat, HOME Kitchen, Bar & Bed is a cozy spot for delicious international dishes and cocktails served in a stylish, eclectic setting. Minimalist Acqua offers contemporary Italian food in a chic, monochrome dining room overlooking the beach.