Exploring Columbus with Kids - A Family Guide
Exploring Columbus with Kids - A Family Guide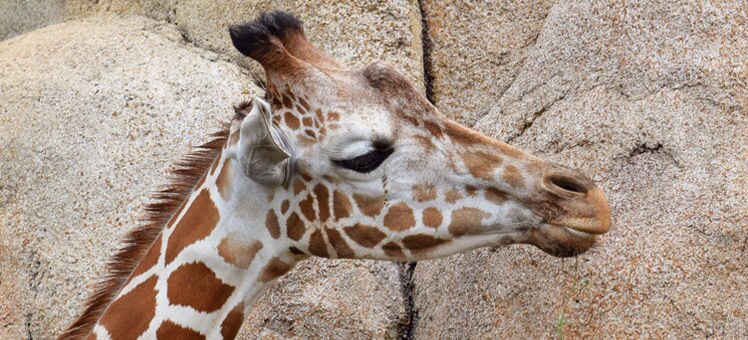 Columbus is home to plenty of attractions that make it ideal for a family getaway. The world-famous Columbus Zoo and Aquarium is sure to be a hit with kids of all ages. The city's museums, including COSI and the Ohio History centre, offer educational fun that encourages young minds to learn. When the kids need to burn off some energy, the city's parks are perfect for running, romping, and exploring.
Meet the animals
No family trip to Columbus would be complete without a visit to the Columbus Zoo and Aquarium. Here, kids can see more than 9,000 animals representing 650 species. Exhibits like Asia Quest and Heart of Africa are home to elephants, rhinos, and giraffes. You'll see endearing Humboldt penguins and Florida manatees in the zoo's Shores area. A close-up encounter with one of these creatures is sure to be the highlight of your child's trip.
Columbus Zoo and Aquarium
The Columbus Zoo and Aquarium is home to animals from around the world. In addition to visiting exhibits, your family can participate in special experiences like giraffe feedings and keeper talks.
4850 Powell Road, Powell 43065Tel: +1 614 645 3400
Columbus Zoo and Aquarium website
Water parks
Need to cool off from the summer heat? Columbus offers several spots for young ones to splash and play. Zoombezi Bay, located next to the Columbus Zoo and Aquarium, is a full-scale water park with exciting slides and activities for kids to enjoy. Closer to downtown, the Scioto Mile Fountain along the Scioto River is a popular spot for kids to play in the warmer months. It's in operation from mid-April through mid-October.
Zoombezi Bay
Take the kids for a day of fun in the water at this 22-acre park. Attractions include thrills like Big Boa Falls and Python Plunge. Younger kids will enjoy the Tiny Tides area.
4850 Powell Road, Powell 43065. Tel: +1 614 724 3600
Zoombezi Bay website
Science, history, discovery
If you're looking for fun family activities that incorporate learning, the centre of Science and Industry (COSI) should be at the top of your list. Its exhibits on science are sure to fascinate youngsters. You can also plan some time to visit the Ohio History centre and learn about the state from prehistoric times to the present.
COSI
Visited by more than 30 million people since it opened in 1964, COSI offers more than 300 interactive exhibits designed to teach kids about science. Let them explore everything from space to the ocean, and save time for special shows.
333 W Broad Street, Columbus 43215. Tel: +1 614 228 2674
COSI website
Ohio History centre
The fascinating exhibits at the Ohio History centre follow the state's history beginning with the Ice Age. Kids can marvel at a huge mastodon skeleton, learn about today's endangered species, and stroll through Ohio Village, a re-created 1860s town.
800 E 17th Avenue, Columbus 43211. Tel: +1 614 297 2300
Ohio History centre website
Parks and gardens
Kids have lots of energy, and when you need to let them run around for a bit, you can head to one of Columbus's many parks. You'll find traditional parks like Columbus Commons, Scioto Mile, and Scioto Audubon Metro Park. For something a little different, you can take the family to explore the Franklin Park Conservatory and Botanical Gardens.
Columbus Commons
This downtown Columbus park features a carousel, gardens, and an outdoor reading room with children's books. Friday mornings in the summer, all games and activities are free. The park also hosts special events and concerts throughout the year.
160 S High Street, Columbus 43215. Tel: +1 614 545 4700
Columbus Commons website
Franklin Park Conservatory and Botanical Gardens
Perfect for a relaxing outing with the kids, Franklin Park Conservatory and Botanical Gardens features acres of colourful gardens, greenhouses with seasonal displays throughout the year, and glass art by Dale Chihuly. Special exhibitions focus on butterflies, bugs, and bonsai.
1777 E Broad Street, Columbus 43203. Tel: +1 614 715 8000
Franklin Park Conservatory and Botanical Gardens website
Dining with kids
You'll find lots of kid-friendly restaurants in and around Columbus. From spots that just serve hot dogs to authentic, family-oriented dining experiences in German Village, the city has all kinds of options to tempt tiny palates. Plan ahead and choose a restaurant that's near local attractions for easy access when you're sightseeing with kids.
Milestone 229
This popular downtown restaurant serves an extensive array of American comfort foods complemented by sweeping riverfront views. There's a children's menu with selections like pizza and burgers, and the interactive Scioto Mile Fountain is steps away.
229 Civic centre Drive, Columbus 43215. Tel: +1 614 427 0276
Milestone 229 website
Discover
Find your perfect holiday in Columbus
From 250 hotels.