Family Friendly Fun in Leicester - Wild Adventure Golf, Thrilling Space Center, and Indoor Play
Family Friendly Fun in Leicester - Wild Adventure Golf, Thrilling Space Center, and Indoor Play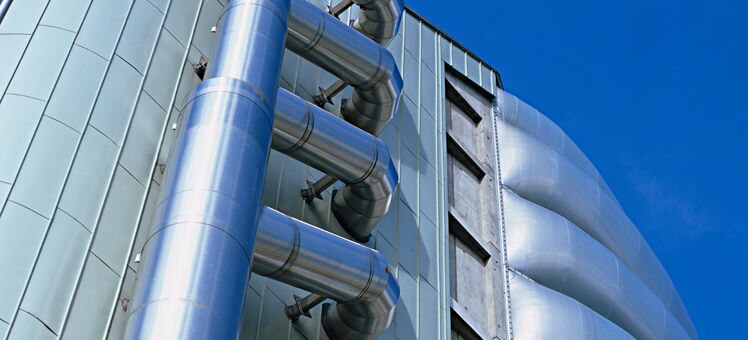 There's plenty for families to enjoy in the city of Leicester, where history meets space exploration and golfing can lead to laser tag. Visitors can explore local museums to learn more about the city's rich heritage, or can wander through the National Space Centre, which captivates space enthusiasts of all ages.
Enriching museums
Leicester's museums are perfect for a family day out, with lots of intriguing artifacts all ages can enjoy. New Walk Museum has a fine collection of dinosaur fossils and bones, plus fascinating pieces from ancient Egypt. While Abbey Pumping Station, adjacent to the National Space Centre, looks at the city's industrial and technological past.
New Walk Museum
As well as great displays of dinosaurs and Victorian art, the wildlife collection shows animals in their natural habitats. Plus, the museum's café serves light bites and drinks.
53 New Walk, Leicester LE1 7EATel: +44 116 225 4900
New Walk Museum website
Abbey Pumping Station
This science and technology museum is on the former site of Leicester's sewage pumping station and now explores the city's sanitation and steam power history through interesting displays.
Corporation Road, Leicester LE4 5PX. Tel: +44 116 299 5111
Abbey Pumping Station website
Intriguing space centre
Leicester's National Space Centre is fascinating for kids and adults alike, with exhibitions for space lovers, astronomy enthusiasts, and science buffs. There's rockets, meteorites, and other cosmic artifacts on display. Children love the fact that the museum is predominantly interactive, filled with hands-on experiences and displays. It also offers a huge planetarium, where award-winning shows are played in the domed theatre to packed audiences.
National Space Centre
Explorers of all ages can enjoy viewing space suits, touring a replica of the Columbus Module from the International Space Station, and travelling through a wormhole to watch the Big Bang. The National Space Centre offers all of this and much more.
Exploration Drive, Leicester LE4 5NS. Tel: +44 116 261 0261
National Space Centre website
World flavors
Las Iguanas serves a variety of Latin-influenced dishes, in the heart of Leicester city centre. The restaurant has a lively, fun atmosphere which little ones will find comfortable. The menu is filled with dishes like Brazilian bahia moqueca, a creamy coconut curry served with fried plantain and pico de gallo and Mexican fajitas. A dedicated children's menu is helpful when you're ordering for the whole family.
Las Iguanas
The kids menu has child-friendly portions of quesadillas, chilli con carne, burgers, and more. There are also fresh juices, fun desserts, and free organic baby food for little ones.
3-15 Belvoir Street, Leicester LE1 6SL. Tel: +44 116 285 9180
Las Iguanas website
Fun indoor activities
Indoor activity centres are perfect places for parents to relax while little ones burn up some energy. At Leicester's 360 Play, adults can sit back with a cup of coffee while children dive into over 8,000 square feet of wave slides, aerial swings, a ball zone, and tunnels. Or, for a friendly family competition, there's Megazone Laser Tag, where you can either join in the game or hang back at the full-service café for filling pizzas and soft drinks.
360 Play
Fun is the name of the game here. There's a separate toddler area featuring slides, building blocks, and soft play activities. Parents can join kids on the centre's rides, or chill out in the full-service café.
Meridian Way, Meridian Leisure Park, Braunstone Town, Leicester LE19 1JZ. Tel: +44 116 289 4731
360 Play website
Megazone Laser Tag
Megazone has special theme nights, such as Munchkin Madness for kids under 14. During Twilight Zone events enthusiastic laser tag players to get together for sci-fi themed games.
23 Gower Street, Leicester LE1 3HS. Tel: +44 116 253 1153
Megazone Laser Tag website
Exhilarating outdoor activities
On a sunny day in Leicester you'll want to be outdoors, enjoying blue skies and wide open spaces. Why not pay a visit to Congo River Adventure Golf, located in Blaby Golf Centre? This family-friendly venue has 18 holes of fun courses designed to resemble a wild Florida setting, with water fountains and tropical greenery.
Congo River Adventure Golf
Congo River Adventure Golf has fun courses surrounded by exotic plants and water features, so the whole family can have a blast playing a few rounds together.
Blaby Golf Centre, Lutterworth Road, Blaby, Leicester LE8 4DP. Tel: +44 116 278 4804
Congo River Adventure Golf website