Patong Nightlife and Entertainment - Live Shows, Buzzing Bars, and Dance Floors
Patong Nightlife and Entertainment - Live Shows, Buzzing Bars, and Dance Floors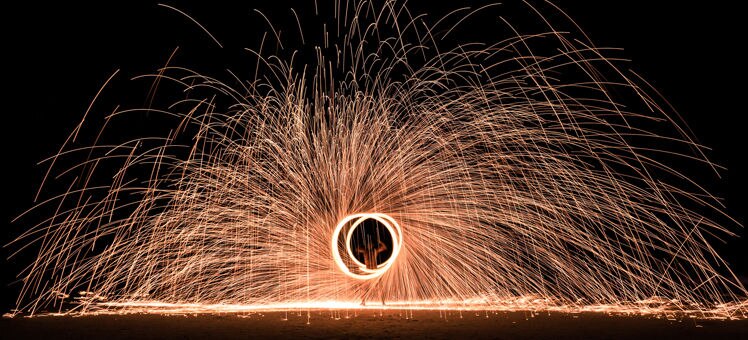 There are few places that party harder than Patong. Whether you're looking to sip sundowners to blissed-out grooves, or find some company and dance into the wee hours, Patong offers wall-to-wall after-dark entertainment. Start the evening with a gaudy stage show, then hit the bar and club scene - most nightspots open at sunset and kick on until dawn, or beyond.
Patong's lavish stage shows
Thailand has a strong theatrical entertainment heritage, and FantaSea's acrobat and elephant show, just north of Patong off Kamala Beach, is one of Phuket's hottest tickets. In Patong itself, the Danze Fantasy Theatre is a good family option. Paradise Complex offers entertainment geared towards gay travellers, and Simon Cabaret is a glamorous ladyboy extravaganza.
FantaSea
FantaSea's over-the-top show features extravagant costumes, acrobatics, magic, and live elephants. You can opt for a show-only ticket, or make an evening of it with dinner at the seafood buffet in the 4,000-seat banquet hall.
99 Moo 3 Kamala Kathu, Phuket 83150Tel: +66 76 385 111
FantaSea website
Danze Fantasy Theatre
Featuring illusionist Joe Labero and a troupe of international performers, this show includes a buffet dinner, and has regularly changing productions, some straight from Vegas.
5 Bangla Road, Patong, Kathu, Phuket 83150. Tel: +66 7634 2858
Patong's bars and pubs
As the sun sinks into the sea, the Bangla and Rat-U-Thit neighbourhoods come alive. Music blasts from every bar, and go-go dancers and promoters compete to lure passers-by in for a drink. You'll find every kind of watering hole here, from katoey (ladyboy) bars to Aussie sports pubs.
Cocktails & Dreams
This bar has several flamboyant free ladyboy shows a night - be prepared to be befriended by the performers.
Happy Road, Soi Bangla, Patong, Kathu, Phuket 83120. Tel: +66 83 597 4001
Aussie Bar
Located at the entrance to Soi Gonzo, Aussie Bar offers seating for 250 patrons, and features wall-to-wall big-screen sports, ice-cold beer, and tasty Thai and Australian food.
Bangla Road, Patong, Phuket 83150.
Aussie Bar website
Clubs in Patong
In Patong, the distinction between bars and clubs is blurred. Many bars tend towards loud music and a clubby vibe. There are also large-capacity super-clubs, often with a live performance element. Set within the Seduction Complex of bars, Seduction discotheque is one of Patong's largest nightspots. Featuring live Vegas-style shows, Illuzion offers a sensory "club cabaret" experience.
Seduction
Spanning 5 cavernous venues, Seduction is the spot to catch big-name international DJs. It's open 7 nights, and each evening has its own theme, ranging from high fashion to glow parties.
70/3 Bangla Road, Kathu, Patong Phuket 81350. Tel: +66 7 634 5711
Seduction website
Illuzion Phuket
Billing itself as an "interactive Broadway," Illuzion offers touring international DJs, animations, and elaborate light shows, as well as adaptations of musicals. The club also hosts regular boat parties aboard its 40-person vessel.
31 Bangla Road, Patong, Kathu, Phuket 83150. Tel: +66 76 342 264
Illuzion Phuket website
Live music in Patong
Live music abounds in Patong - walk along any given street and you'll find something new to listen and dance to. Venues range from polished and pricey Western-style places, such as Hard Rock Cafe, to professionally run local gig spots with bands playing anything from pop covers to heavy metal or blues.
Hard Rock Cafe
Located along one of Patong's main thoroughfares, Thailand's third Hard Rock Cafe outlet is a great place for live music and Western eats, along with the usual collectibles.
48/1, Ruamjai Road, Tambob Patong, Phuket, 83150. Tel: +66 7 636 6381
Hard Rock Cafe website
New York Bar
Always buzzing, Patong's largest live music venue has bands playing hit covers 7 nights a week. You can request songs or jump up on stage and jam with the band.
Bangla Road at the entrance to Soi Rico, Patong, Phuket 83150. Tel: +66 89 217 7799
New York Bar website