Sand, History, and Fun - A Guide to Galveston
Sand, History, and Fun - A Guide to Galveston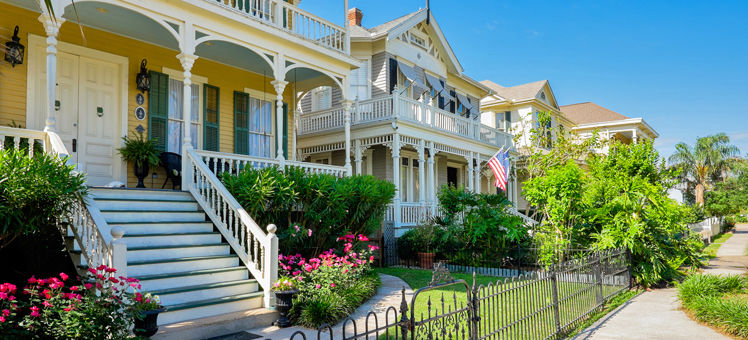 On the Gulf of Mexico, off the coast of Texas and just 50 miles from Houston, Galveston Island is no longer just a great getaway for Houstonians. It has become an extremely popular spot throughout the region to relax at the beach, enjoy good food, share family adventures, and explore colourful local history.
White-sand beaches
A long strip of white-sand beaches extends along Seawall Boulevard, on the east side of the island. Some of them offer chair and umbrella rentals, but you are mostly on your own. If you're looking for more comforts, go to the family-friendly Stewart Beach. For a daily fee, you have access to restrooms, a concession stand, umbrella rentals, and more. East Beach also has restrooms with showers, along with umbrella and chair rentals; since drinking is allowed, it's frequented mostly by younger people who come to the beach for sunbathing, concerts, and partying.
Stewart Beach, 201 Seawall Boulevard, Galveston 77550; Tel: +1 409 797 5182; Website: Stewart Beach

East Beach, 1923 Boddeker Drive, Galveston 77550; Tel: +1 409 797 5111; Website: East Beach
Historic Galveston
Galveston's rich heritage attracts lots of visitors. The area that was the heart of the business district from the late 1800s to the early 1900s has been designated a National Historic Landmark District. Tour the elegant Victorian mansions that line Broadway Street. The stained-glass windows, ornate details, and old-time charm of Bishop's Palace take you back to another era. The Railroad Museum, housed in an Art Deco-style former train station, has several vintage railroad cars and gives you of a taste of travel in late 19th and early 20th centuries.
The Strand
The Strand - Strand and Mechanic streets between 19th and 25th streets - is one of the most popular areas in Galveston. The historic district with Victorian charm always bustles with activity. Antiques shops, restaurants, and stores are behind red-brick 19th-century facades. The re-converted old dock area houses museums and restaurants. Go back in time and have lunch at the Star Drug Store, with its vintage Coca-Cola sign. For dessert, there's ice cream at the Old Strand Emporium. In the evening, visitors and locals stroll along the gaslit streets, grab a bite, and linger over a drink.
Fun for kids
Galveston is a top spot for families. Children enjoy being out in the fresh air, building sandcastles, splashing in the waters of the Gulf, and even fishing. The rides at the Schlitterbahn indoor/outdoor water park will give them a thrill. You can also spend the day at Moody Gardens, an entertainment complex featuring the Rainforest, Aquarium, and Discovery glass pyramids. For a special treat, stop by a candy store along the Strand for kid favorites such as salt water taffy and candy apples.
Cruising from Galveston
Enjoy the best of 2 worlds: Stay a few days in Galveston and then take a cruise. Galveston has a large cruise terminal along Harborside Drive. All major lines have cruises, mainly to Mexico and the Caribbean, departing from Galveston. Even Disney uses Galveston's terminal for some of its children-oriented cruises. Several lots, including Park N Cruise, let you park and leave your car while on a cruise. Many hotels also let you leave your car at their facilities if you stay a night before or after your cruise.