Palawan Hotel Accommodation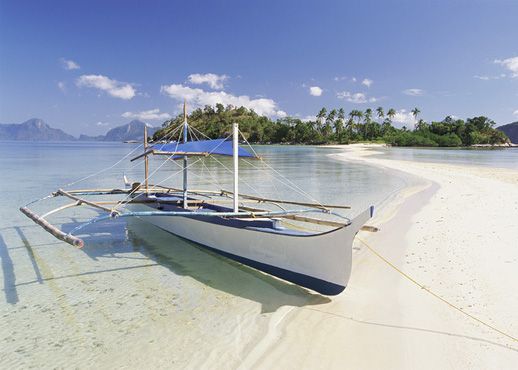 Search 632 hotels in Palawan
Find out more about Palawan
Where to stay in Palawan
Exploring Palawan
Often referred to as the Philippines's last frontier as it is closer to Malaysia than it is to the country's capital Manila, the province of Palawan may very well be the country's most beautiful travel destination. Palawan is a long island located in the western portion of the Philippine archipelago.
Puerto Princesa is the capital and the transport hub of the province. From here, visitors can access the beaches of the mainland, the famous Underground River and the karst limestone coves of El Nido. Another gateway is Busuanga in the north. It serves as the primary entry point to Coron and the surrounding islands, also spectacularly beautiful places in themselves.
Accommodations in Palawan
There is a range of options for all travelers. The most popular hotel in Palawan is the Big Paul Hostel - Adults Only, which has been booked 5 times from our Hotels.com verified guests. Our guests also highly recommended Golden Pension House in Palawan as it has been reserved 5 times.
There are some amazing options offering top-notch services and facilities. Check out Princesa Garden Island Resort and Spa and Dos Palmas Island Resort & Spa.
Sightseeing in Palawan
Honda Bay is another good area to explore near the capital. This body of water features small tropical islands each with its unique character. Some are good for swimming, some for snorkelling and some for picnics by the beach. Check-in to a city center hotel such as the Ipil Travelogdge Puerto Princesa for visits here.
- Palawan Wildlife Rescue and Conservation Centre
Visiting the Palawan Wildlife Rescue and Conservation Centre is also a good way to spend the day. Formerly the Crocodile Farm, this institute is dedicated to the care of crocodiles and other creatures endemic to Palawan. This place is a sure hit with children as they can interact with the small tamed crocodiles of the facility.
Transportation in Palawan
The two gateways to the island are Puerto Princesa International Airport and Francisco B. Reyes Airport in Coron. They mainly serve domestic flights from Manila and Cebu. To travel the length of the island, the main bus terminal in Puerto Princesa has regular buses which service various destinations within the island. Within Puerto Princesa are local jeepneys, which serve as minibuses, and tricycles, similar to rickshaws and which can be motorised.