Alghero Hotel Accommodation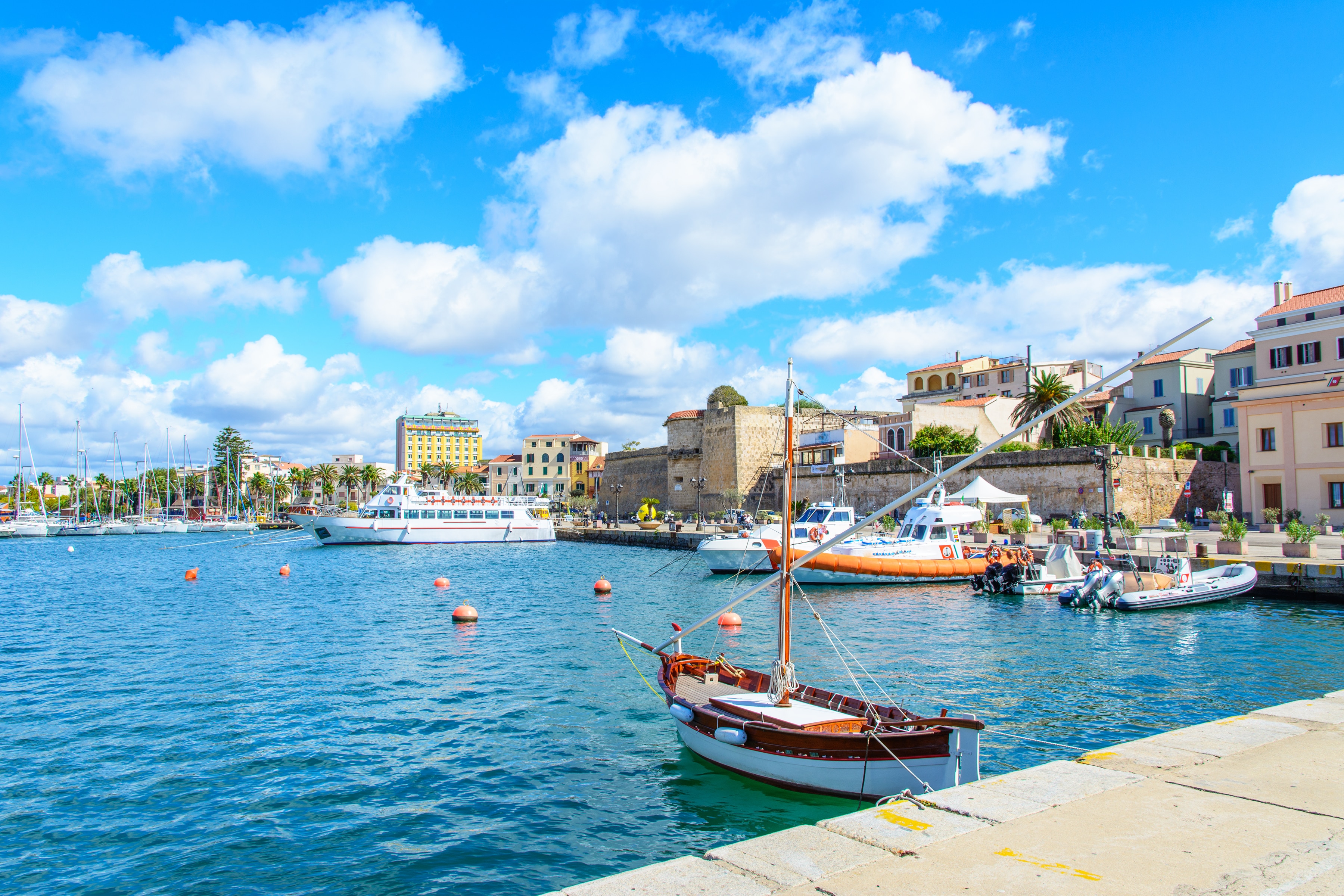 Search 303 hotels in Alghero
Find out more about Alghero
Where to stay in Alghero
Exploring Alghero
Alghero is a buzzing midsize town set on the shimmering sun-kissed shores of northwestern Sardinia. The town - hemmed-in by sandy-coloured 16th century stone walls - boasts an impressive array of architectural marvels, like the imposing Gothic cathedral. There's an abundance of natural wonder in Alghero too - wine-connoisseurs can tour the surrounding sweeping vineyards, while nature-buffs can explore Alghero's weird and wonderful cave formations. To cap it off, Alghero offers a spread of soft silky beachfront.
Accommodations in Alghero
There is a range of options for all travelers. The most popular hotel in Alghero is the Aigua, which has been booked 5 times from our Hotels.com verified guests. Our guests also highly recommended Starry Sky Charming House in Alghero as it has been reserved 5 times.
Alghero offers plenty of luxury hotel options for those looking to get the very best services and enjoy top-notch amenities. Check out Calabona and El Faro Hotel & Spa.
Sightseeing in Alghero
The Alghero Walls were built by the Aragonese in the 16th century. They run from Piazza Sulis in the south to Porta a Mare and the marina in the north. Visitors can walk along a pedestrian path with many restaurants and bars lined along the walkway.
For a mysterious and magical afternoon, take a boat tour to Neptune's Grotto, an enchanting cave of other-worldly stalagmites and stalactites that winds deep within a coastal cliff. After, climb the 600 stone steps from the cave to the cliff-top to enjoy exceptionally crystal-clear ocean views.
Transportation in Alghero
Alghero Airport is based just 10 kilometres from the town centre. This small but buzzing airport serves many seasonal flights from top European destinations, and a handful of handy year-round flights from places like London and Rome. From the airport, it's quick and convenient to hop in a cab to your hotel. Alternatively, hire a car onsite and drive the 15 minutes south to the centre. Once there, much of the town centre can be explored on foot, but it's handy to have a car - particularly for visiting the nearby beaches.