10 Best Things to Do in Banff
What is Banff Most Famous For?
Banff is one of the jewels of the Canadian Rockies. It's a small and central town that serves as the perfect base for exploring Alberta's Banff National Park. Even without leaving the town, you're surrounded by snow-capped alpine backdrops. Within a short drive into the countryside, you'll hit emerald lakes and unique natural hot springs.
Further out of town, you can have fun at excellent ski resorts or embark on a journey into the heart of one of the world's largest non-polar glaciers. When it's time to unwind, head back to town for an evening at one of the many cosy pubs. This list of great things to do in Banff should help you plan your adventurous trip into some of the greatest of Canada's great outdoors.
What are the best things to do in Banff?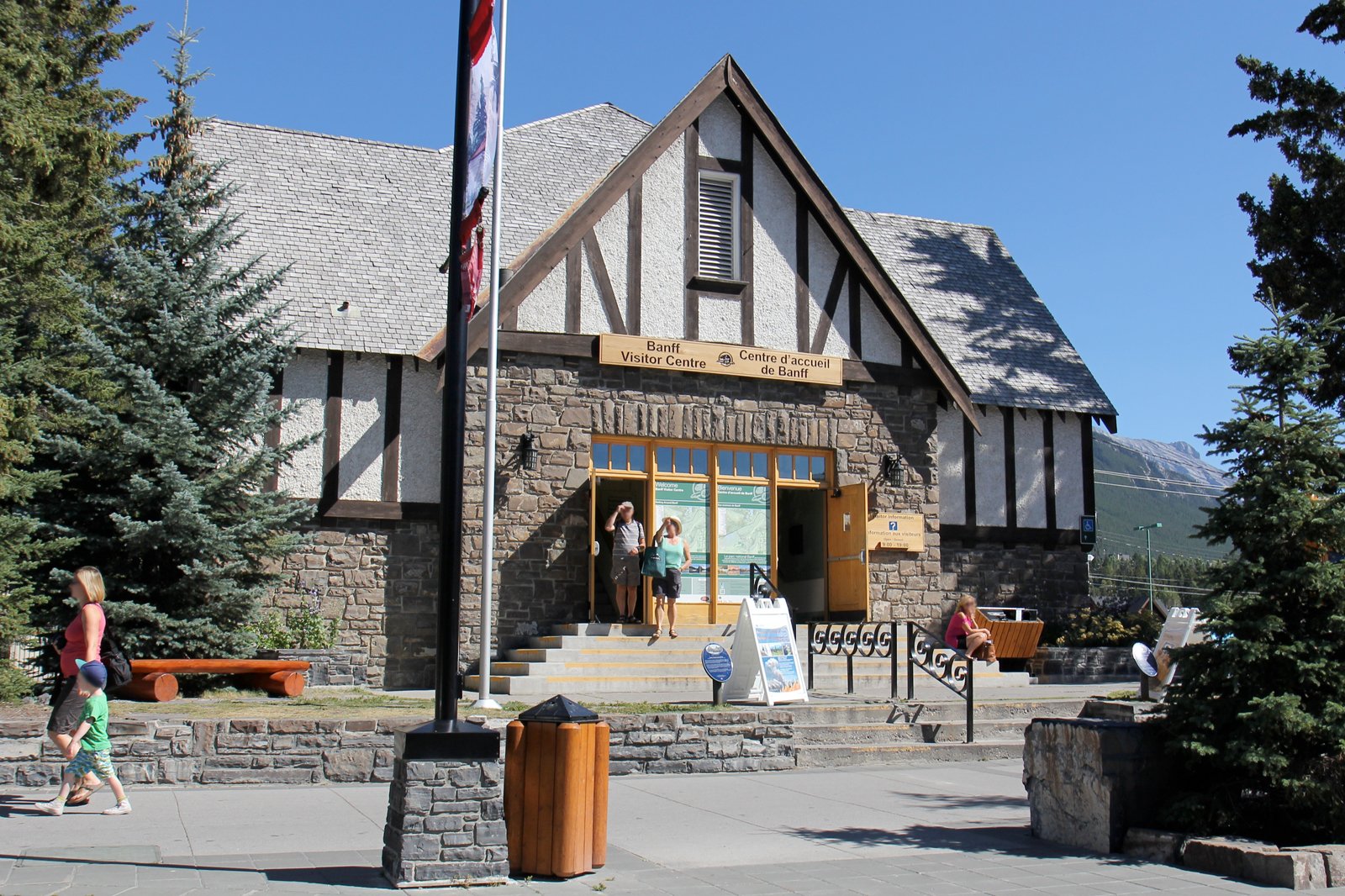 Start the day at Banff Visitor Centre
Put yourself right in the heart of the town
Formerly the auditorium of Banff's first school until 1972, this heritage site in the heart of the town now serves as the official visitor centre for Banff National Park. It's manned by a team of helpful staff who are happy to provide you with tips and information about the town and help you prepare for your backcountry adventures through the Canadian Rockies. Even if you're all set with your trip, this is a great spot to start exploring Banff from, with plenty of cosy cafés and bars nearby along the beautiful Banff Avenue.
Location: 224 Banff Ave, Banff, AB, Canada
Open: Daily from 8am to 8pm
Phone: +1 403-762-1550
photo by Royalbroil (CC BY-SA 3.0) modified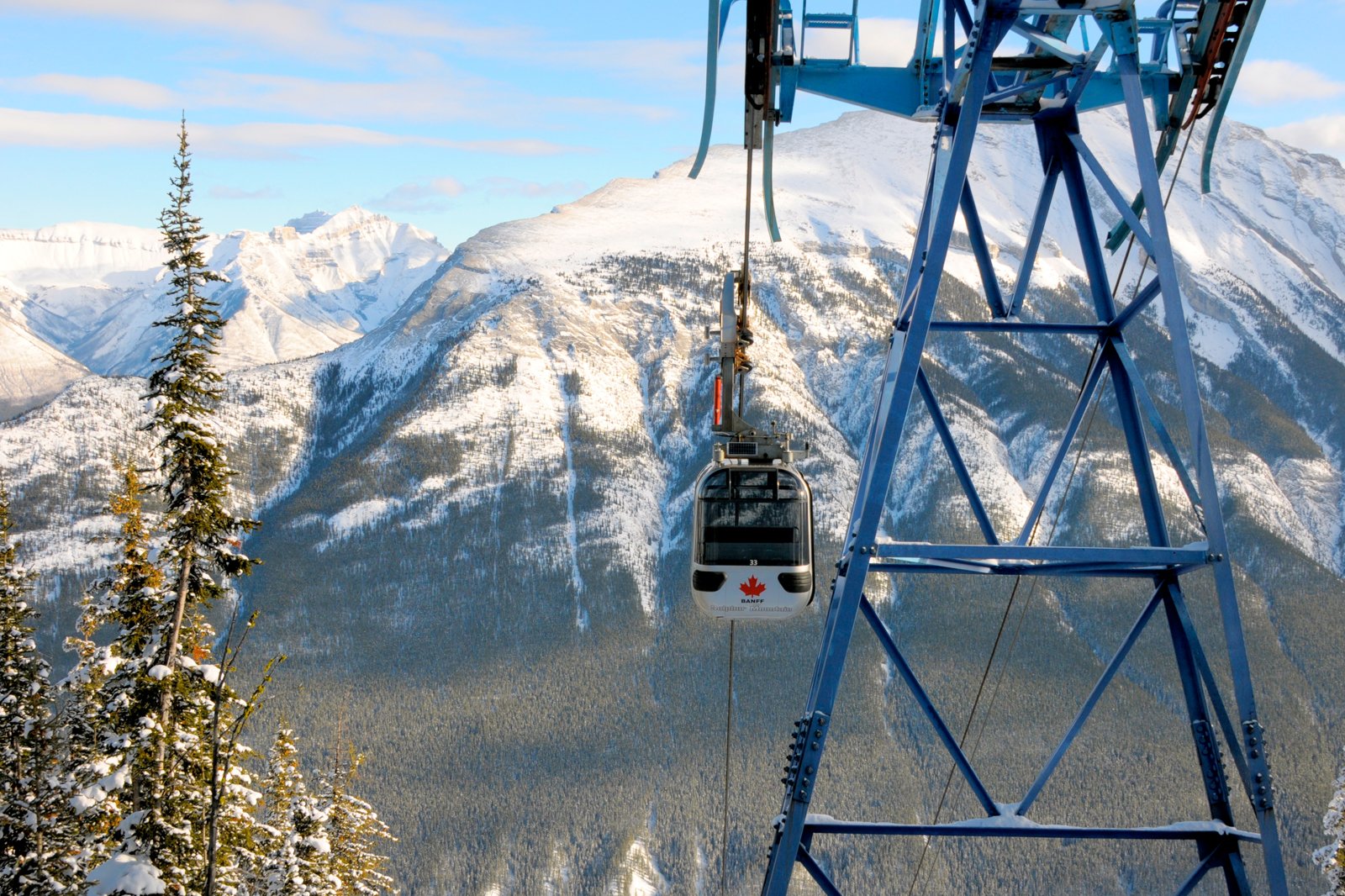 Ride the Banff Gondola
The quick way up Sulphur Mountain
Banff Gondola is a cableway that offers you a scenic ride to the peak of Sulphur Mountain. Gondola rides usually take around 8 minutes, overlooking the forested slopes and hiking trails around Bow Valley, as well as 6 stunning mountain ranges in the distance. Sulphur Mountain is one of the most popular, scenic, and accessible peaks in Banff National Park. There's an observation deck where you can take in breathtaking vistas, 3 onsite restaurants, and a multisensory theatre. Tickets for the gondola are around $64 for adults and $32 for kids.
Location: 100 Mountain Ave, Banff, AB T1L 1B2, Canada
Open: Daily from 10am to 8.30pm (Mondays and Tuesdays until 4.30pm)
Phone: +1 403-762-7475
photo by Jack Borno (CC BY-SA 3.0) modified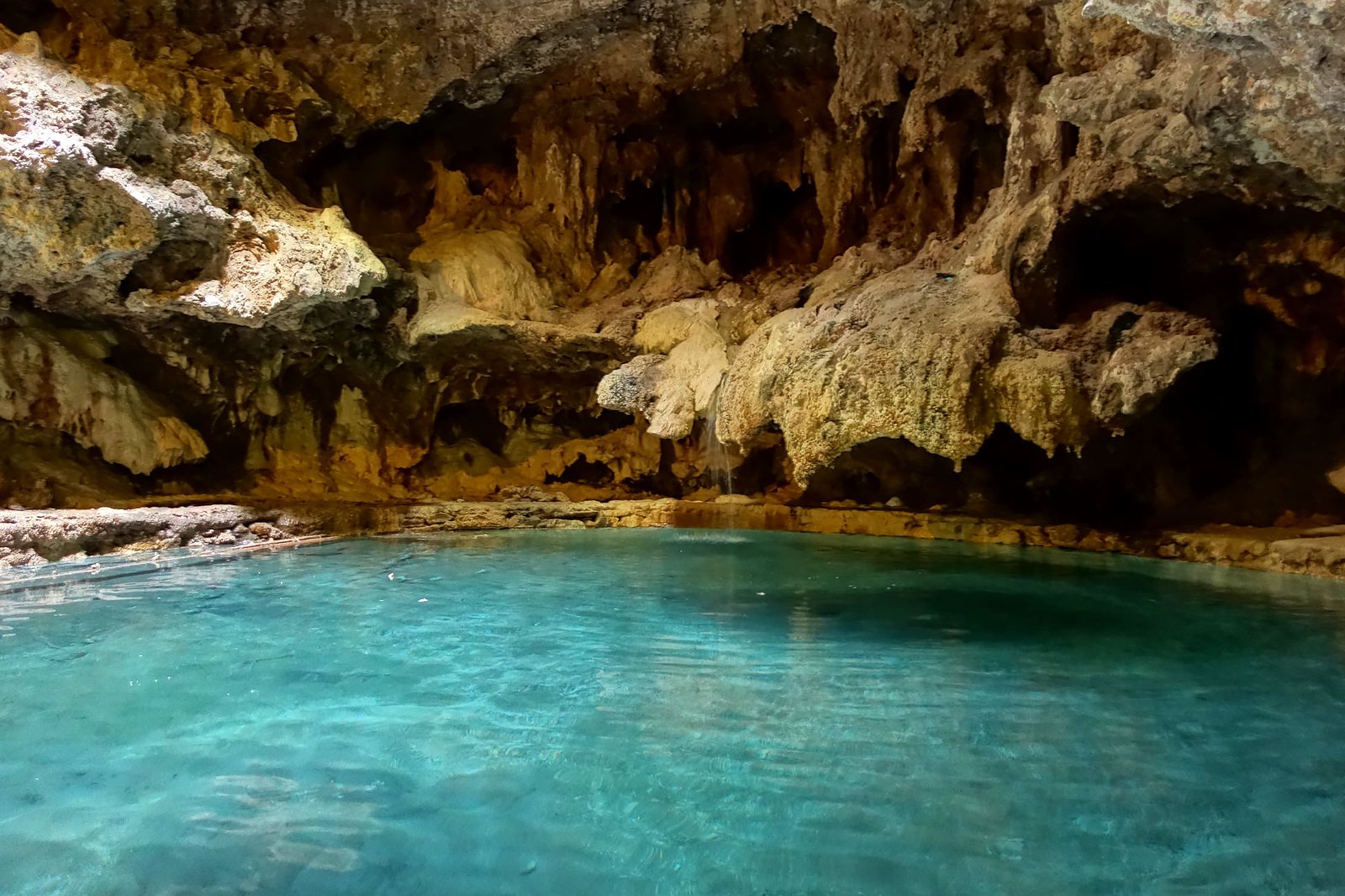 Must-See: Cave and Basin National Historic Site
Discover the amazing emerald pool
The Cave and Basin National Historic Site is home to some of Banff's most unique natural features. It has thermal springs housed inside a cave, as well as emerald pools out in the open, set against a heavenly forested mountain backdrop. The bubbling hot springs were significant to the First Nations people back in the day, with its mineral-rich waters said to have curative properties (you can't swim in them, though). You can reach the site within around 5 minutes' drive southwest from the heart of town.
Location: 311 Cave Ave, Banff, AB T0L 0C0, Canada
Open: Daily from 9am to 5pm
Phone: +1 403-762-1566
photo by Olivier Bruchez (CC BY-SA 2.0) modified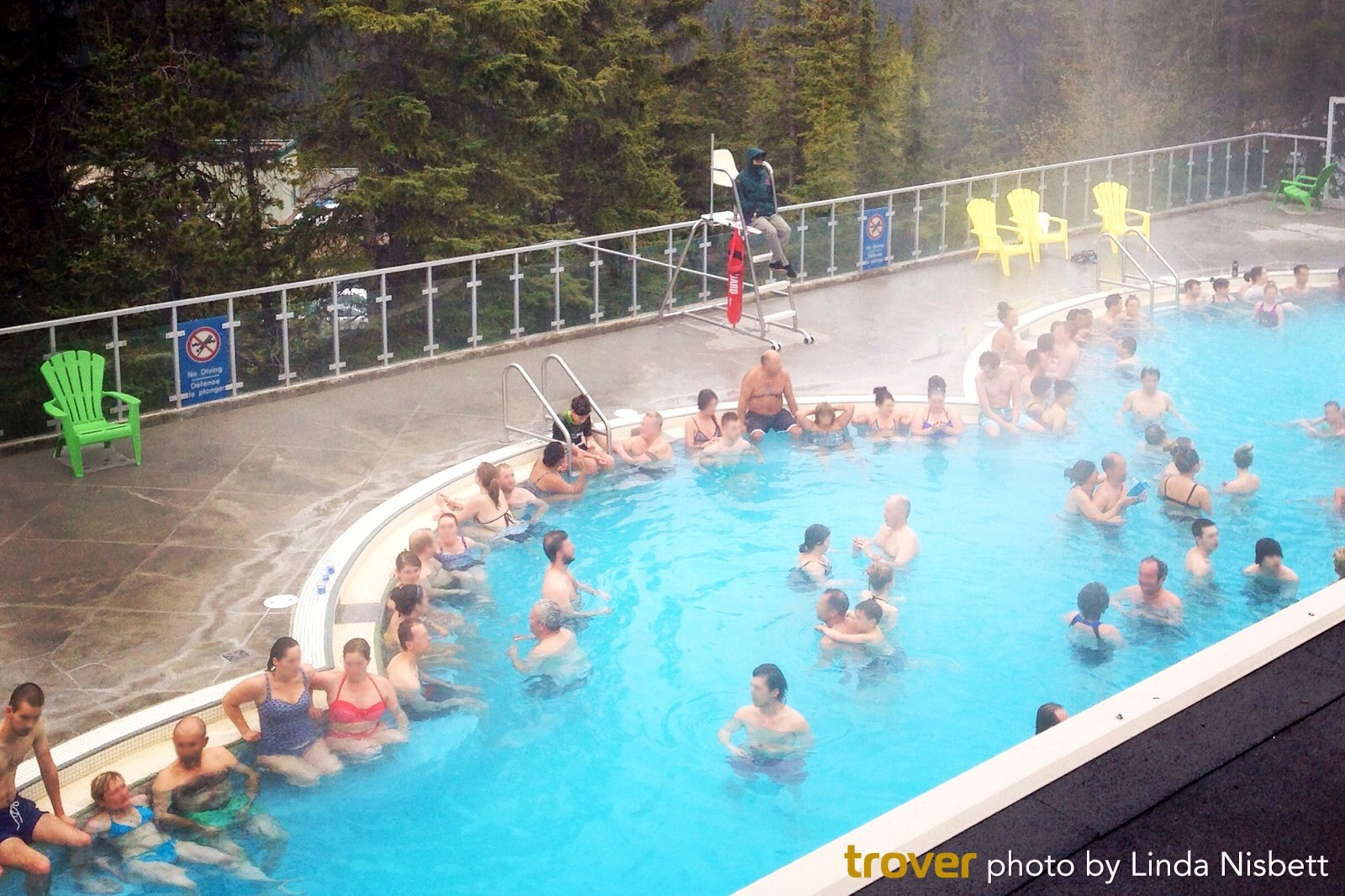 Enjoy a warm soak at Banff Upper Hot Springs
Wade in the mineral-rich waters of Canada's highest springs
You can reach the highest thermal mineral springs in Canada with just a short drive south of Banff town centre. Unlike the protected heritage site of hot springs and emerald pools at the Cave and Basin National Historic Site, Banff Upper Hot Springs is where you can leisurely soak in mineral-rich waters. You can take in the stunning alpine backdrops while experiencing the water's soothing and healing properties in modern pools. Its outdoor terrace is a great place for simply relaxing with the view. Tickets are around $8.30 for adults and $6.30 for kids.
Location: 1 Mountain Ave, Banff, AB T1L 1K2, Canada
Open: Sunday–Thursday from 10am to 10pm, Friday–Saturday from 10am to 11pm
Phone: +1 403-762-1515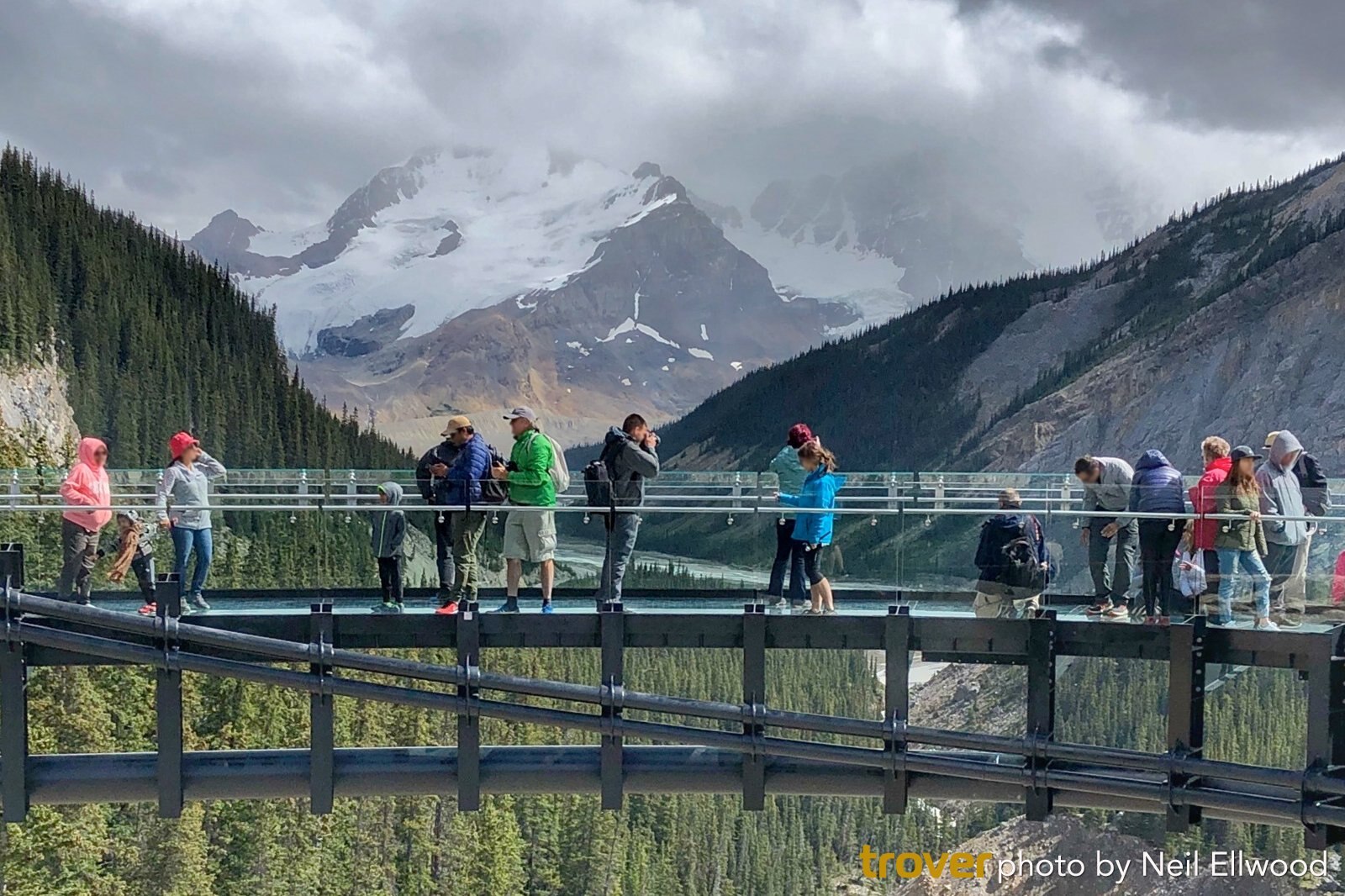 Walk the Glacier Skywalk
Take in breathtaking vistas from a glass-floored platform
This site offers soaring sensations as you walk along its 1-km-long glass-floored platform overlooking the Icefields Glaciers. You can access Glacier Skywalk on tours that depart from the Columbia Icefields Glacier Discovery Centre, which is around 2 hours and 15 minutes' drive northwest from Banff. The drive up alone is stunning, so the relatively long trip there from Banff is totally worth it. Tickets to Glacier Skywalk cost from around $31 for adults and $16 for kids aged between 6 and 15 years.
Location: Icefields Pkwy, Jasper, AB T0E 1E0, Canada
Open: Daily from 10am to 4pm
Phone: +1 866-606-6700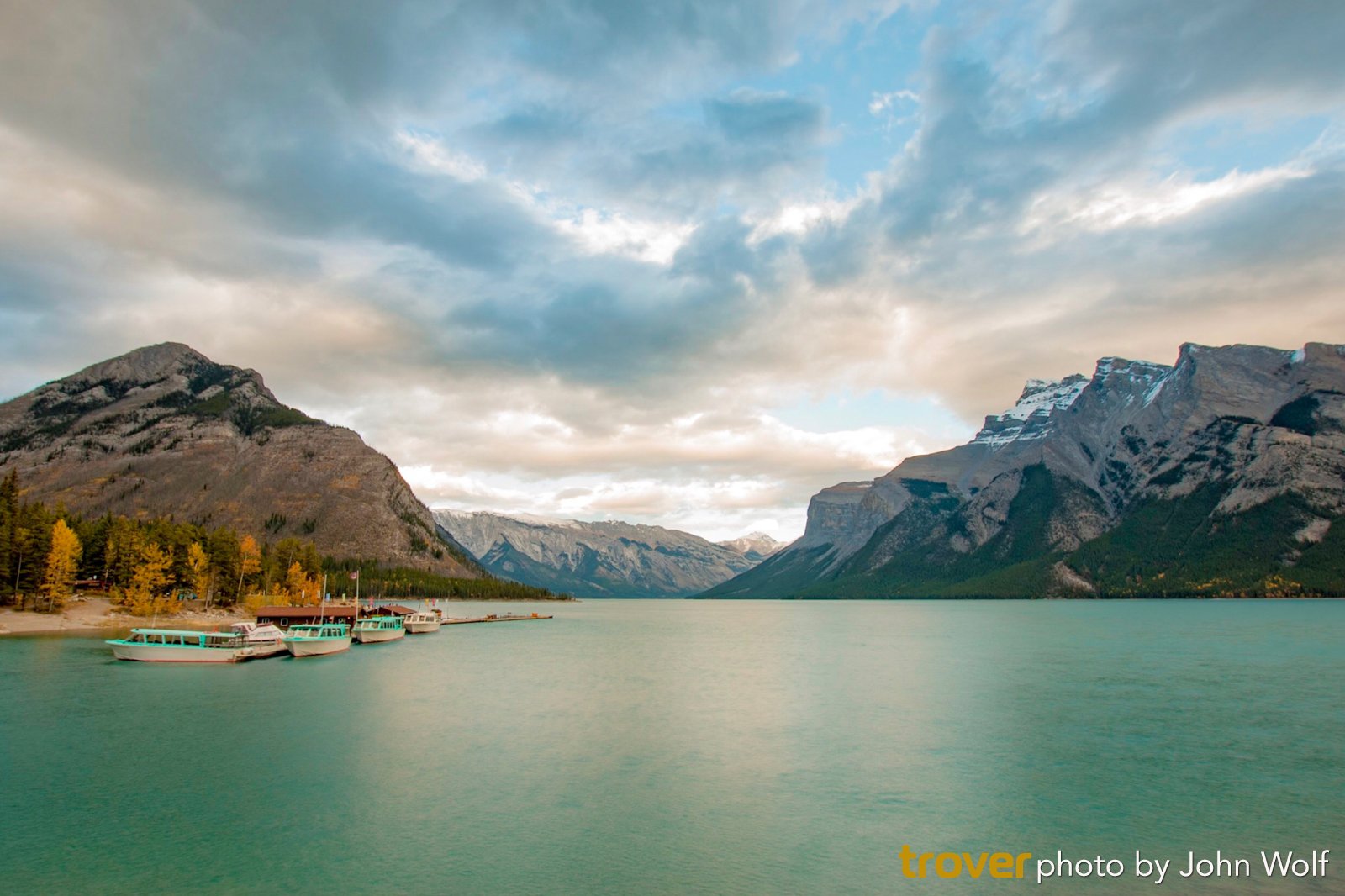 Take a cruise on Lake Minnewanka
A beautiful glacial lake with plenty of fun
You can discover one of the longest lakes in the Canadian Rockies just a short drive out from Banff. Lake Minnewanka is over 20 km long, with stunning emerald-green waters framed by pine forests and snow-capped peaks. Its series of well-marked trails make the lake a popular go-to for summer hikers, with the promise of pretty waterfalls and wildlife sightings. Its shores are great for boating and kayaking. For a magnificent perspective, you can opt for a cruise from the western end of the lake.
Location: Improvement District No. 9, AB, Canada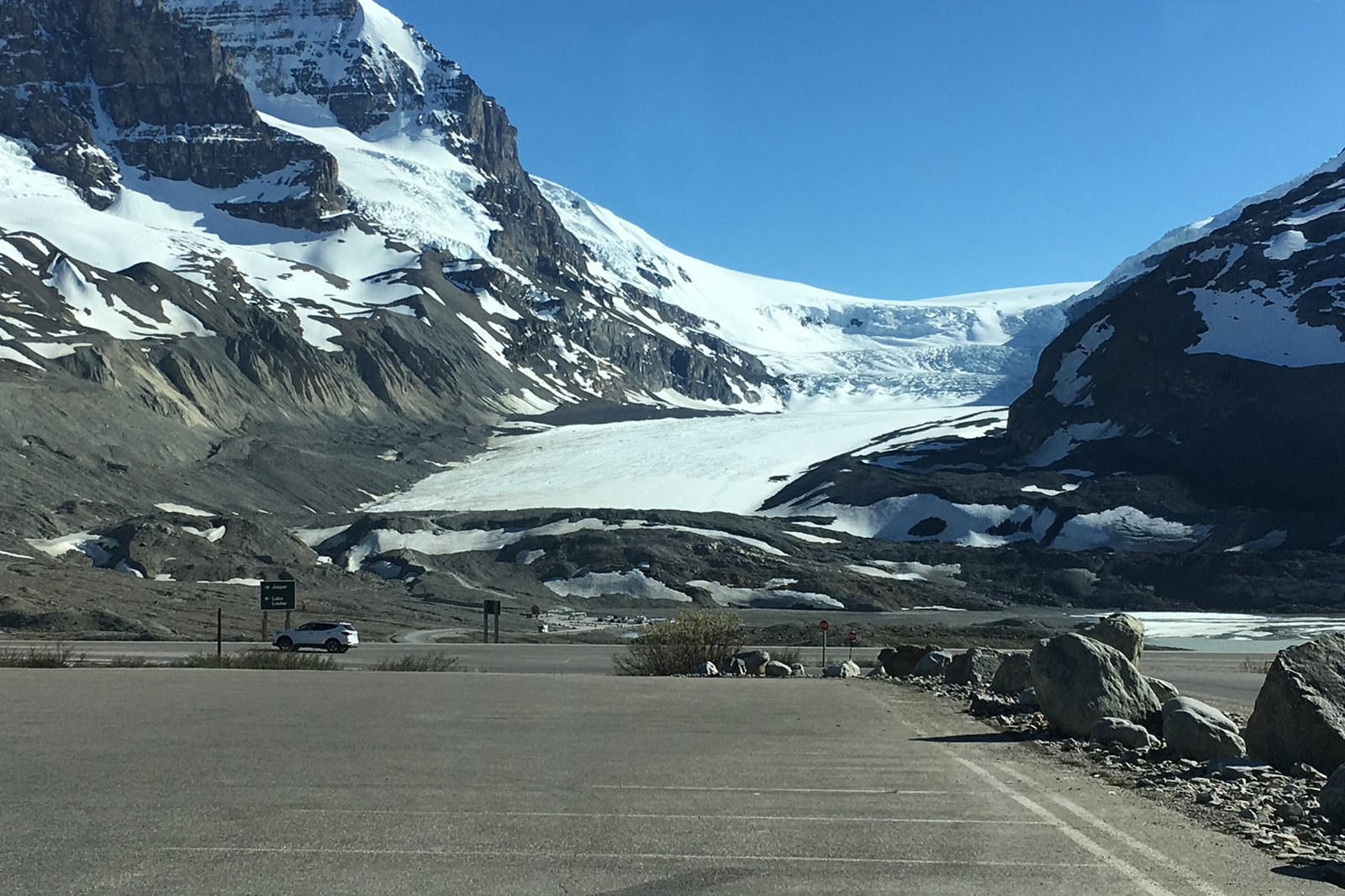 Must-See: Columbia Icefield
Go on an icy adventure in the heart of the Canadian Rockies
Witness the magnificent powers of nature in the Canadian Rockies by hopping on a huge all-terrain Ice Explorer vehicle tour. Tours set off from the Columbia Icefields Discovery Centre, home of the breathtaking Glacier Skywalk. Seasoned drivers serve as your guide throughout the trip, narrating interesting aspects of the glaciers. Upon arrival, you can freely walk around and take in the magnificent views of the vast glaciers. Journeys are around $99 for adults and $50 for kids between 6 and 15 years of age.
Location: Highway 93, Icefields Pkwy, Improvement District No. 12, AB T1L 1J3, Canada
Open: Daily from 10am to 4pm
Phone: +1 877-423-7433
photo by Alan & Flora Botting (CC BY-SA 2.0) modified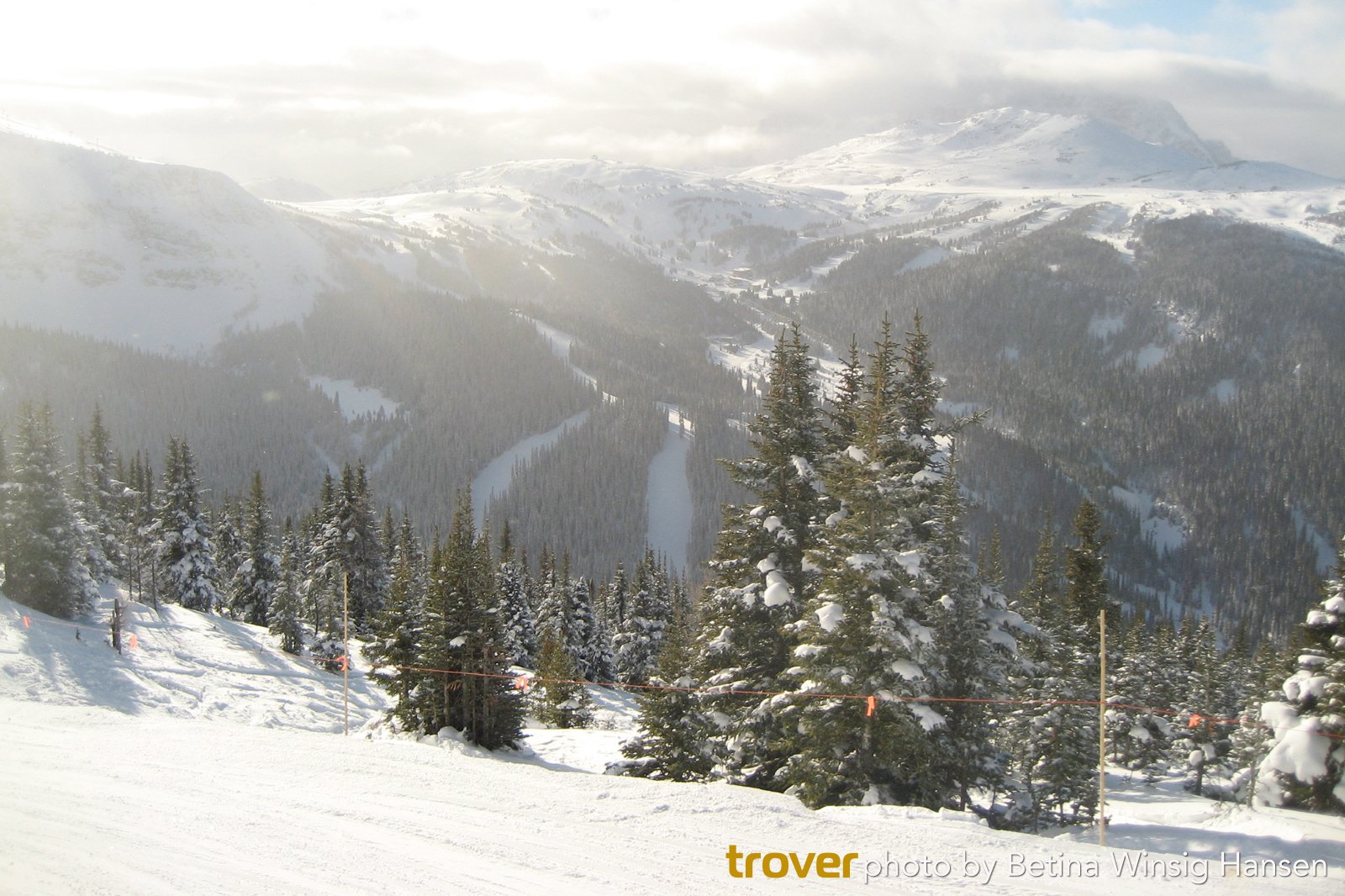 Go skiing at Sunshine Village
Have fun on the 'Great Divide' between Alberta and British Columbia
This ski resort within Banff National Park is big on snowy fun. It's right on the hilly border between Alberta and British Columbia's Mount Assiniboine Provincial Park, which receives more snow than most other Canadian ski resorts. This translates to great ski hills with a whole lot of acreage. Even if you're a beginner, there's plenty of space to practice throughout this winter wonderland, as it has a great progression of terrains. In the summer, it offers scenic gondola rides over sweeping meadows. Day passes are around $115 per person. You can reach the resort within 20 minutes' drive southwest of Banff town.
Location: 1 Sunshine access Rd, Banff, AB T1L 1J5, Canada
Open: November–May: daily from 9am to 4pm
Phone: +1 403-705-4000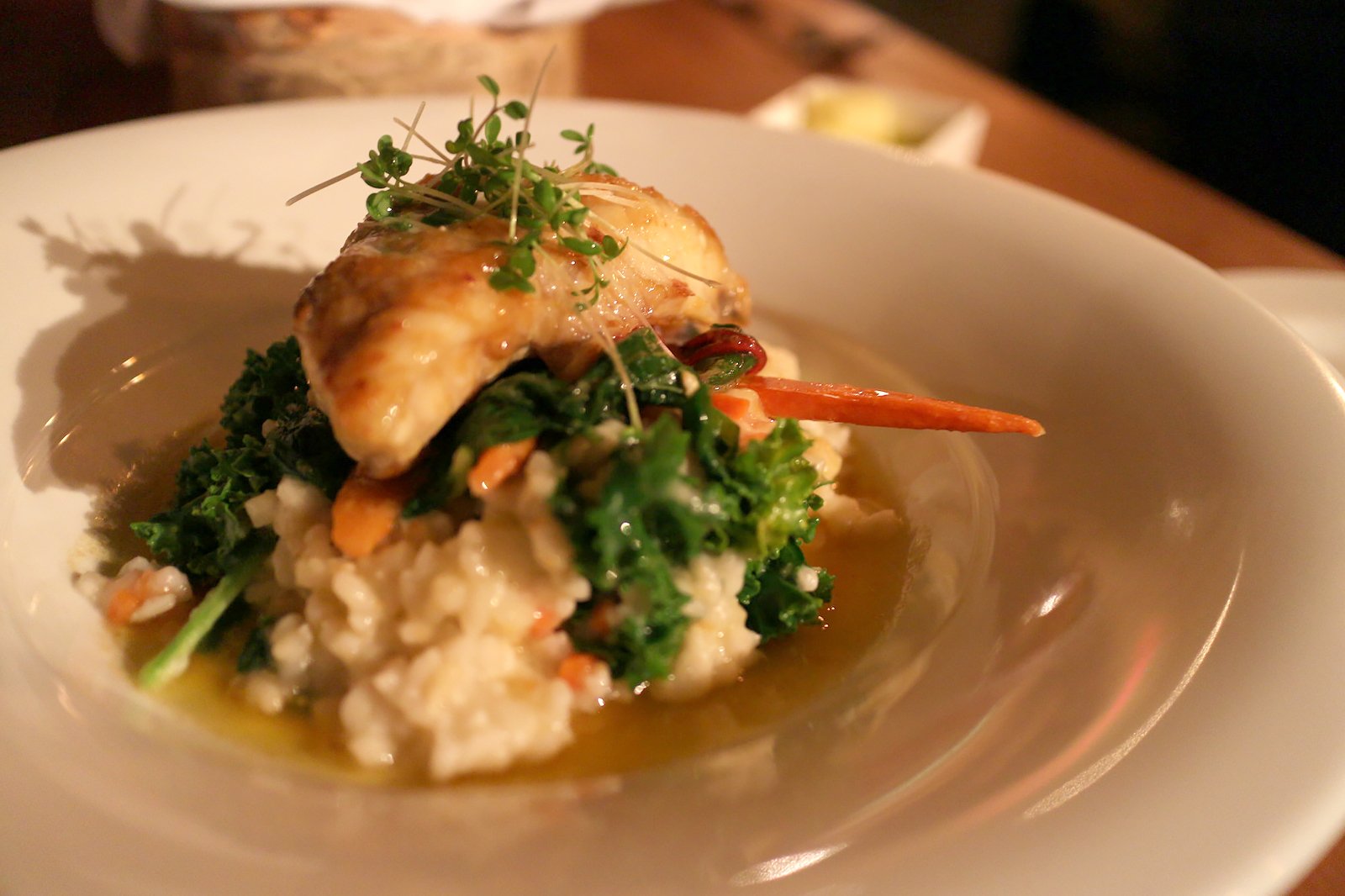 Try halibut at The Bison
Enjoy Canadian fare with a view
For a wholesome experience in Banff, you shouldn't miss out on trying some Canadian cuisine. The Bison Restaurant and Terrace is one of the finer places in town for trying out some regional and seasonal Canadian specials, with a "farm-to-table" approach. Must-tries include the halibut or valley trout served with quinoa, squash, and parsley seasoning for dinner. For something lighter, there are simple but hearty smoked salmon sandwiches. Prices here are slightly above Banff's average, but its justified by the terrace seating, which offers one of the best dining views in town.
Location: 211 Bear St # 213, Banff, AB T1L 1E4, Canada
Open: Daily from 5pm to 10pm (Sunday brunch from 10am to 2pm)
Phone: +1 403-762-5550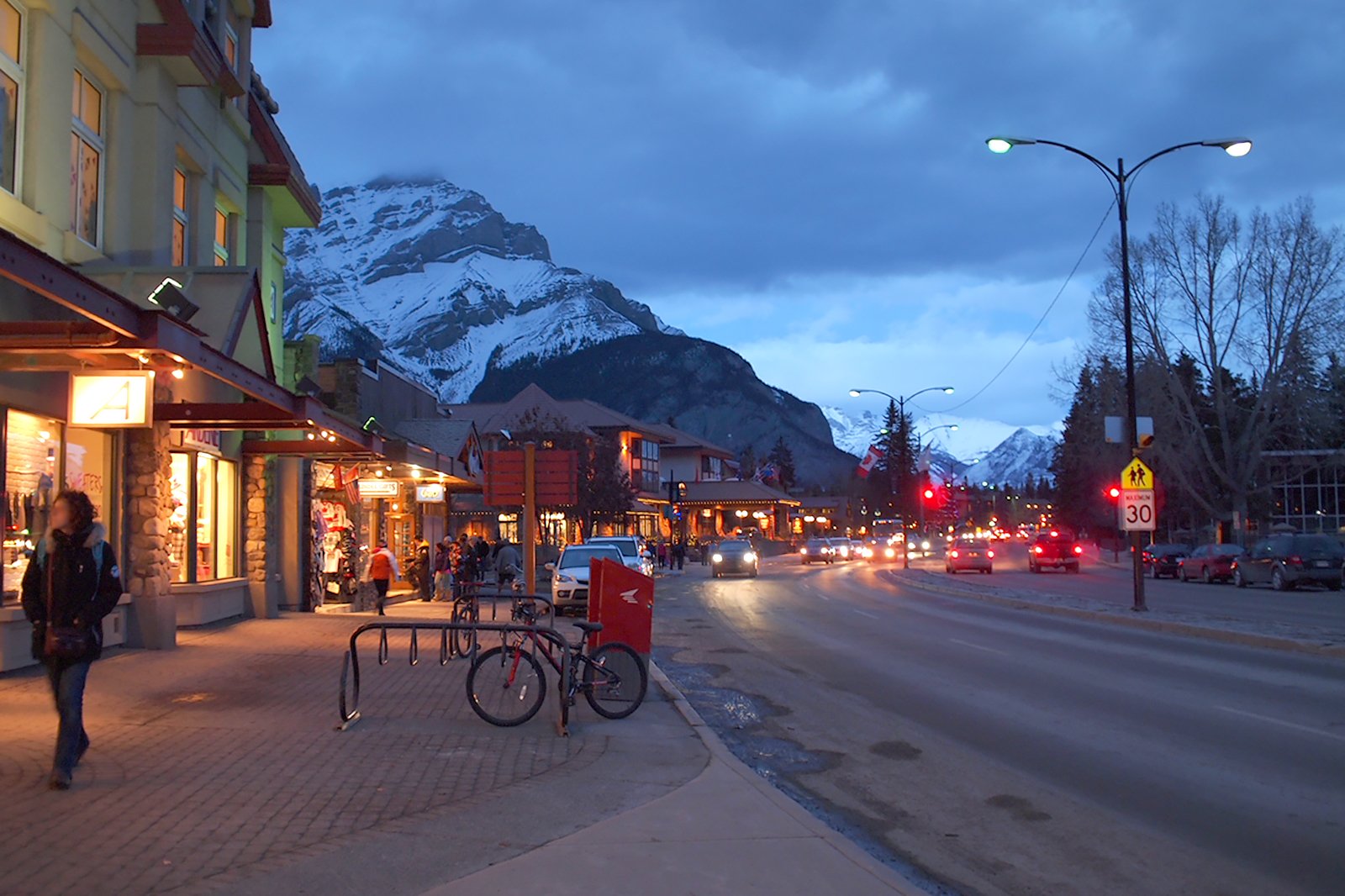 End the day on a pub crawl along Banff Avenue
Enjoy good Canadian brews and pub grub
You can find Banff's great assortment of cosy brewpubs, taverns, and bars right in the heart of town. You can start off with Earls Kitchen and Bar near Banff Visitor Centre, with gourmet burgers served alongside beers. Park Distillery Restaurant and Bar offers late dining with a great cocktail selection. If you're up for some late-night fun with a host of bar games and international live sports feeds, check out Pump & Tap, which claims itself to be Banff's original British Pub.
Open: Most pubs open from 11.30am to 10pm
photo by Calgary Reviews (CC BY 2.0) modified