10 Best Things to Do in Toronto
What is Toronto Most Famous For?
There are many cultural things to do in Toronto, it being a lively, cosmopolitan city, and one of the most popular destinations in Canada. It's has a famous music scene, an extremely varied dining scene and many unique neighbourhoods, all clustered around the Old Town. Torontonians are also keen on their sports, with the city coming to life on game days – around the baseball ground in the summer and the ice hockey stadium in the winter.
Visitors to Toronto will find plenty of historical buildings, dramatic scenery and great shopping, but it's also a city of hidden treasures and secret nooks. With a convenient subway system and excellent bus and street car services, there's plenty of opportunity to explore.
What are the best things to do in Toronto?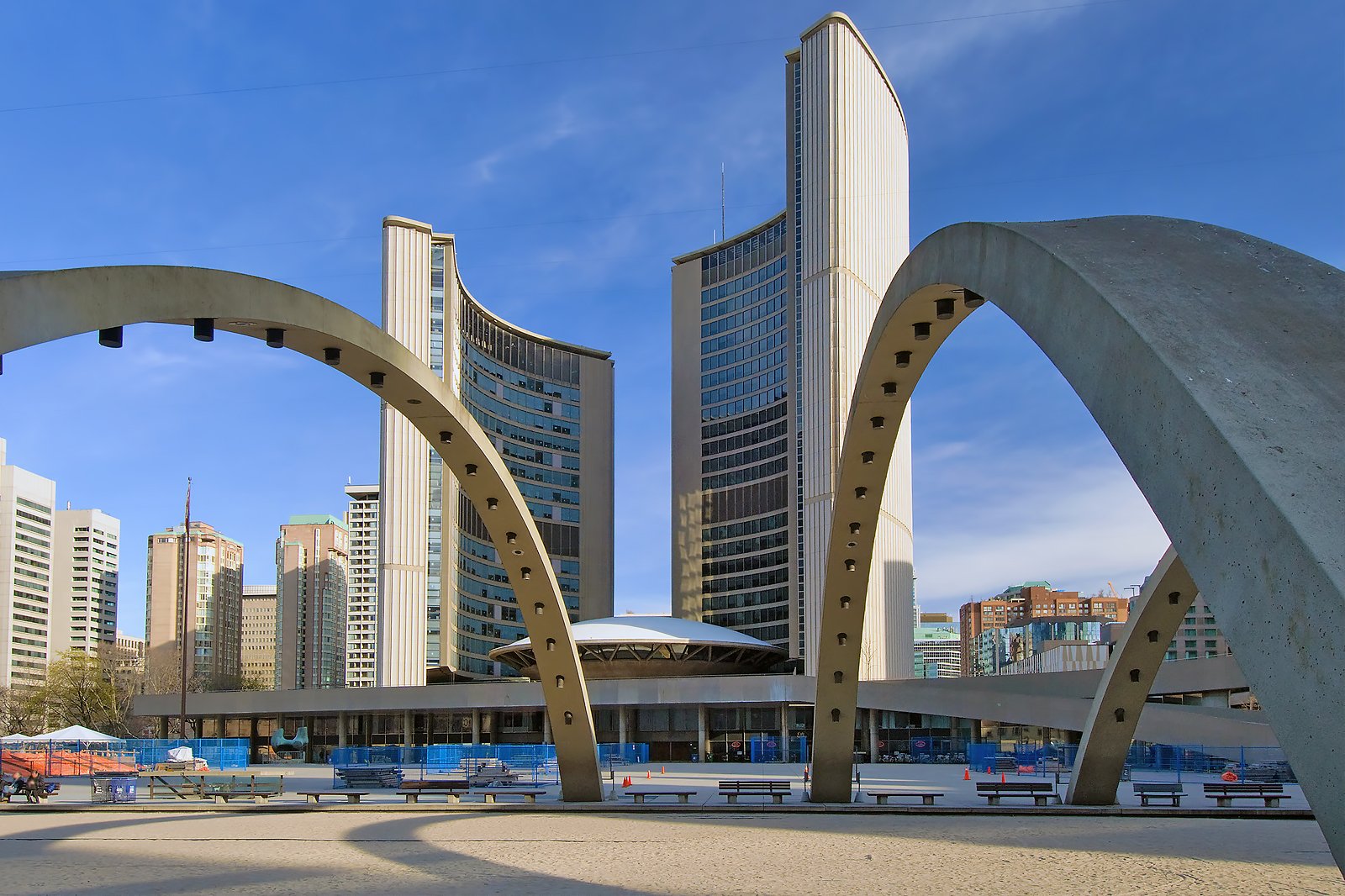 Start the day at Toronto City Hall
Take a selfie by the 3D Toronto sign
The square in front of Toronto City Hall is often bustling as people enjoy sitting by the fountain and the 3D Toronto sign. With 3-metre-tall letters, it's quite an iconic spot for a selfie. There's also a good café in the square, with plenty of other options nearby. The look of the building itself is a little controversial. Some call it striking and futuristic, cheering when it appeared in a 1989 episode of Star Trek: The Next Generation. Others call it ugly (especially when compared to Toronto Old City Hall, which is next door), cheering when it was blown up in 2004's Resident Evil: Apocalypse.
Location: 100 Queen St W, Toronto, ON M5H 2N2, Canada
Open: Monday – Friday from 8.30am to 4.30pm (closed at weekends)
Phone: +1 416-392-2489
Couples
Families
Photo
Budget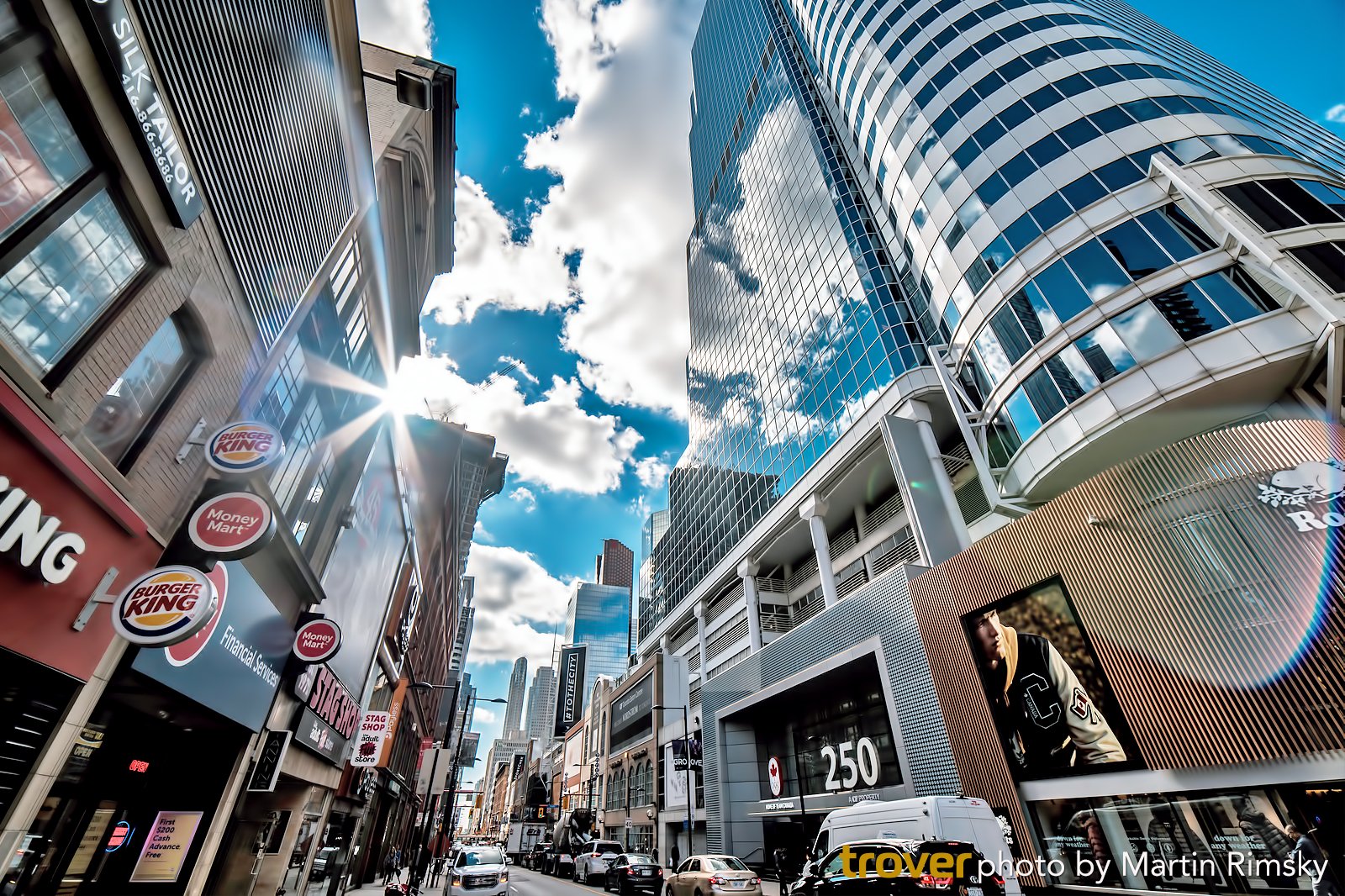 Shop at CF Toronto Eaton Centre
An elegant setting for high-end shopping
CF Toronto Eaton Centre is a large and popular shopping mall in the middle of the downtown area of the city. It's noted for its excellent choice of high-end stores and for its elegant design. Among more than 250 retailers, restaurants and services are names like Abercrombie & Fitch, Hugo Boss and Zara. Many of the food outlets are gathered around the stylish Urban Eatery food court. Look out for Flight Stop, the dramatic art installation featuring 60 Canada geese in flight, which hangs from the ceiling of the Eaton Centre.
Location: 220 Yonge St, Toronto, ON M5B 2H1, Canada
Open: Mondays from 11am to 7pm, Tuesday – Friday from 10am to 9.30pm, Saturdays from 9.30am to 9.30pm, Sundays from 10am to 7pm
Phone: +1 416-598-8560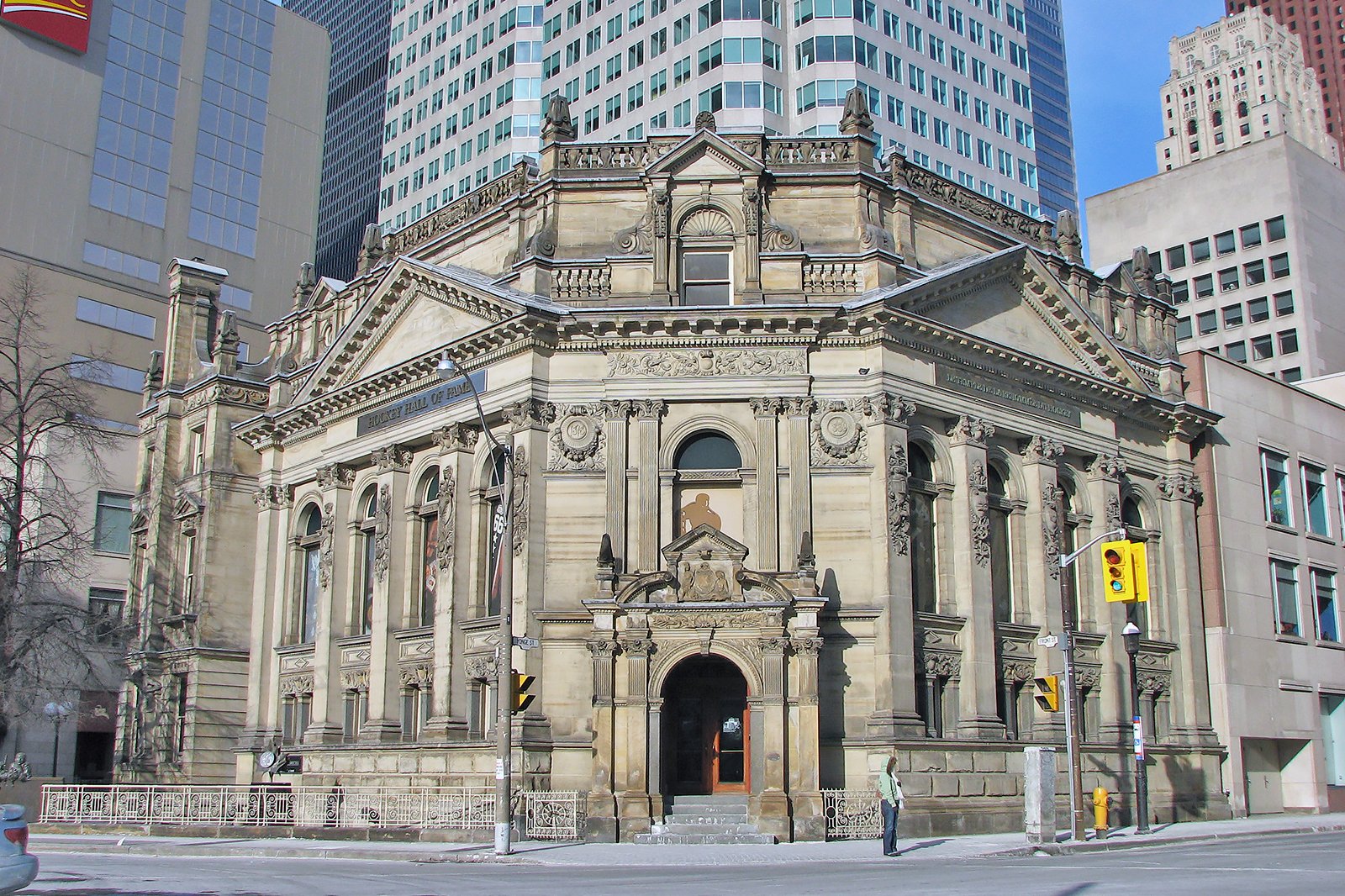 Must-See: Hockey Hall of Fame
See the Stanley Cup
Torontonians love their sports, with ice hockey naturally among the most popular. The Hockey Hall of Fame is the home of the Stanley Cup – the sport's most coveted prize – as well as a huge range of exhibits. These include a to-scale recreation of the Montreal Canadiens dressing room and seemingly endless items of hockey memorabilia and equipment. The Great Hall is the real highlight, though, and features the names and histories of some of the sport's greatest stars. Entry costs about $20.
Location: 30 Yonge St, Toronto, ON M5E 1X8, Canada
Open: Summer: Monday – Saturday from 9.30am to 6pm, Sundays from 10am to 6pm. Winter, Spring and Autumn: Monday – Friday from 10am to 5pm, Saturdays from 9.30am to 6pm, Sundays from 10.30am to 5pm
Phone: +1 416-360-7735
photo by Ian Muttoo (CC BY 2.0) modified
Eat veal sandwiches at St. Lawrence Market
Grab a hearty snack at the historical market
The local dish of Toronto is a subject of some controversy. The city has such a diverse dining scene that no single dish really stands out as the must try. However, the veal sandwich is something a bit special. With a thin-pounded, breaded piece of veal, coated in a spicy sauce and served in a bread roll, it's quite a hearty dish and heavy on the carbs, but very filling.
Among the best places to get one is the St. Lawrence Market, which hosts over 100 budget-friendly stalls. The range of goods can vary according to the day as there's a farmers' market on Saturdays and an antiques market on Sundays.
Location: 93 Front St E, Toronto, ON M5E 1C3, Canada
Open: Tuesday – Thursday from 8am to 6pm, Fridays from 8am to 7pm, Saturdays from 5am to 5pm, Sundays from dawn to 5pm (closed on Mondays)
Phone: +1 416-392-7219
Shoppers
History
Food
Budget
photo by Wladyslaw (CC BY-SA 3.0) modified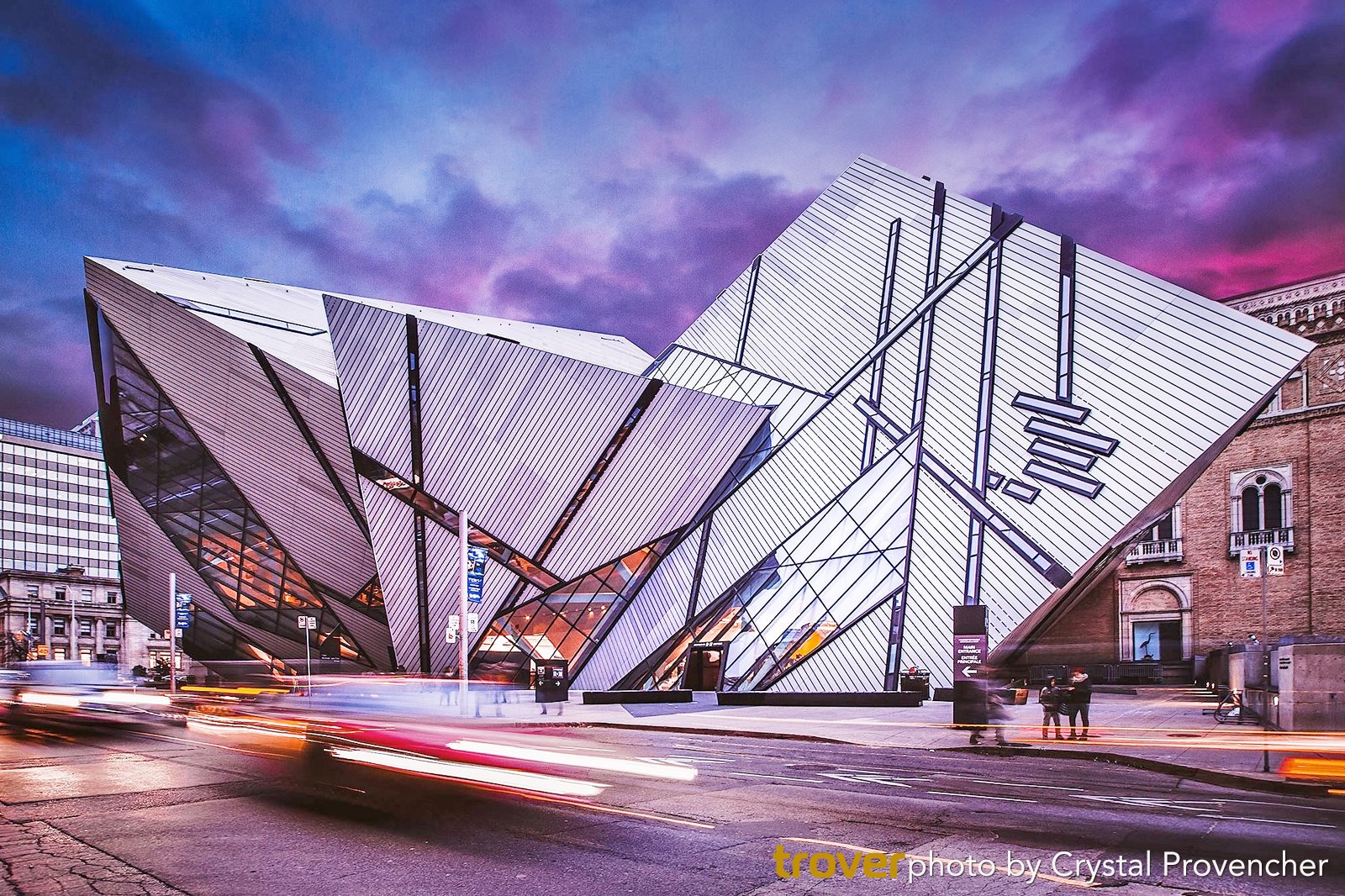 Must-See: Royal Ontario Museum
Explore Canadian and world history and culture
Opened in 1914, the Royal Ontario Museum is among the oldest and largest museums in Canada. It has a collection of over 6 million artefacts across 40 galleries, covering a diverse range of subjects, from natural history to Near Eastern and African art and, of course, Canadian History. It's located on the campus of the University of Toronto in a building that is both classically historical and dazzlingly modern. Entry costs about $20 for adults and $14 for kids.
Location: 100 Queens Park, Toronto, ON M5S 2C6, Canada
Open: Daily from 10am to 5.30pm (open until 8.30pm on Fridays in summer)
Phone: +1 416-586-8000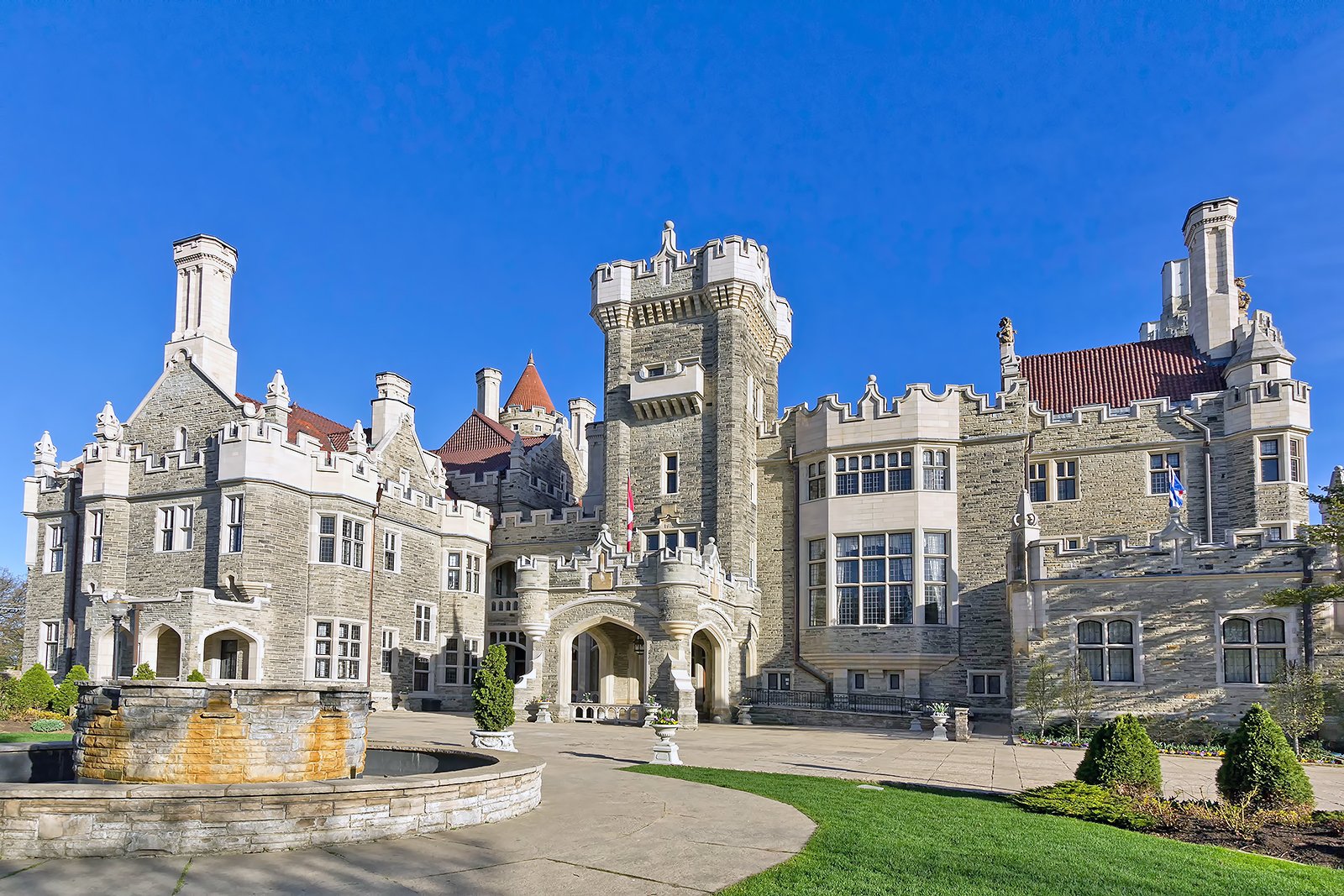 Walk back in time in Casa Loma
Explore the secret passages and tunnels
Despite being built between 1911 and 1914, Casa Loma has the look of an 18th-century Gothic Revival castle. It was originally an ostentatious show of wealth, created by the man who built the first hydro-electric plant on the Niagara River. It's now a museum, landmark and popular venue for wedding ceremonies, thanks to its beautiful 5-acre gardens, which are open from May to the end of October. Self-guided audio tours of the 98-room castle and its grounds are available in several languages. Entry costs about $30 for adults and $20 for kids.
Location: 1 Austin Terrace, Toronto, ON M5R 1X8, Canada
Open: Daily from 9.30am to 5pm
Phone: +1 416-923-1171
Couples
Families
History
Photo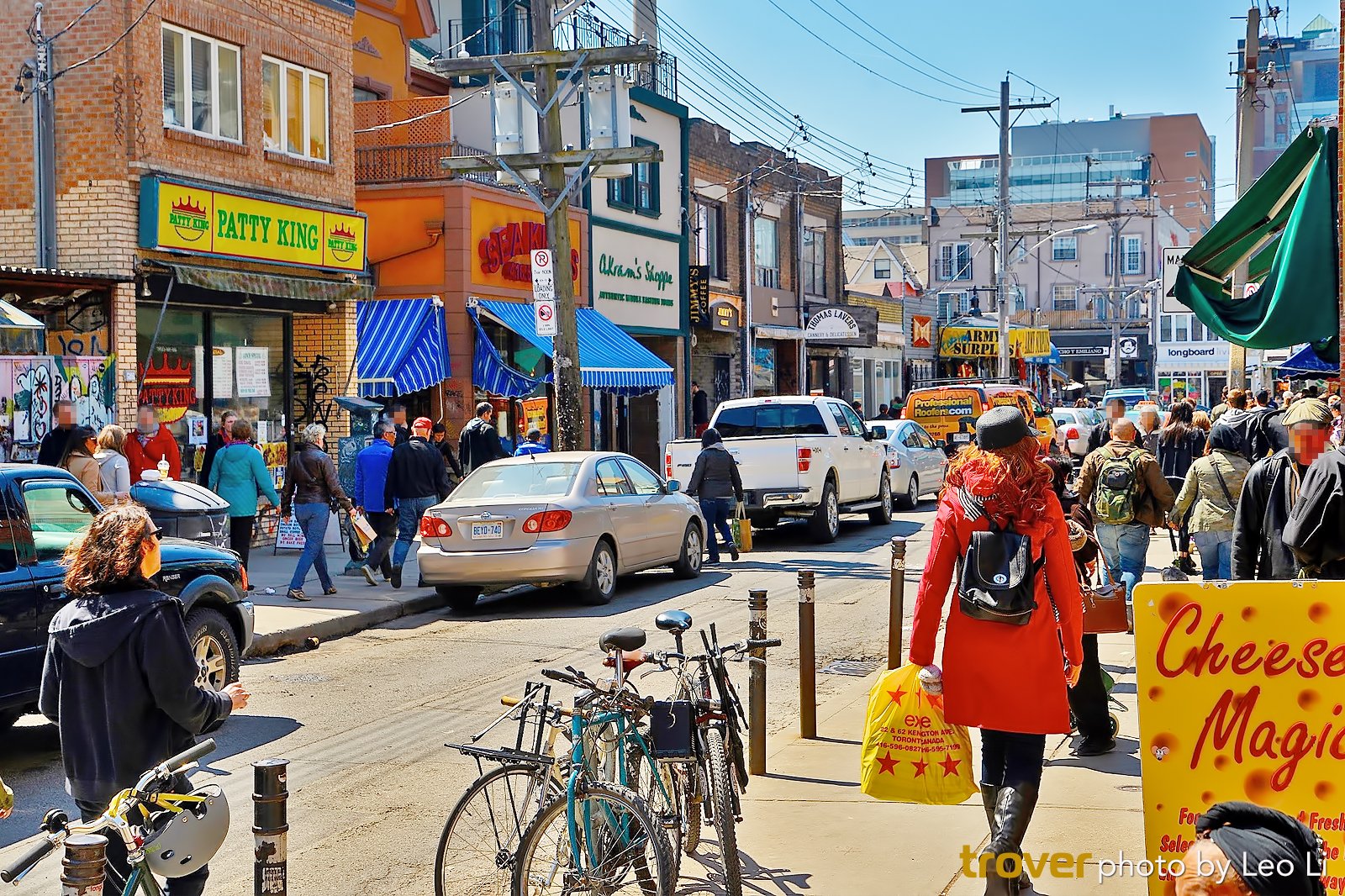 Experience the counter-culture in Kensington Market
Visit trendy eateries in an artistic part of Toronto
The Kensington Market area, just north of Chinatown, is home to a trendy, bohemian atmosphere and a great collection of vintage stores, art galleries and, obviously, a market. Many of the Victorian-era buildings along the tree-lined streets in the area display impressive works of street art and contain a good range of international restaurants, bars and cafés. The market itself specialises in fresh produce, meat and fish, and is popular with the students and families who live nearby. Try to visit on the last Sunday of the month, when the area goes car-free to allow for a giant street market.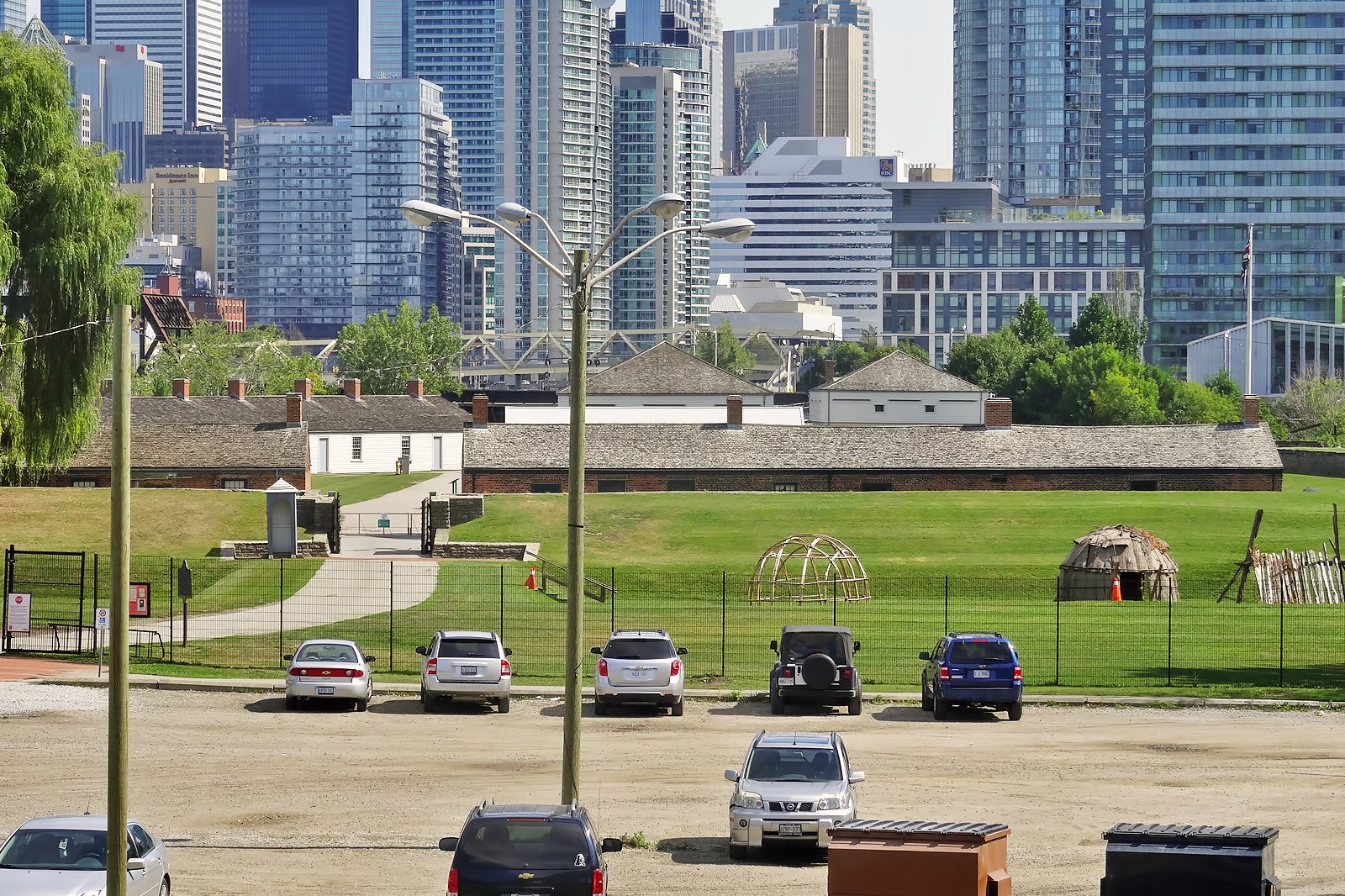 Must-See: Fort York National Historic Site
Visit an important battlefield from Canada's early years
Fort York played quite an important role in the early years of the city of Toronto. It was built in 1793 to protect the fledgling settlement and was then destroyed during the Battle of York, in the War of 1812. However, it was quickly rebuilt to protect the town of York from future raids. The site is now home to Canada's largest collection of buildings from the period, allowing visitors a glimpse back into history. Visit in summer for the best experience, when you'll see special events and exhibits, including reenactors in military uniforms of the time. Entry costs about $14 for adults.
Location: 250 Fort York Blvd, Toronto, ON M5V 3K9, Canada
Open: Daily from 10am to 5pm (closes at 4pm on weekdays in winter)
Phone: +1 416-392-6907
photo by OldYorkGuy (CC BY-SA 3.0) modified
Watch the sunset from CN Tower
Enjoy dinner with a view at the 360 Restaurant
CN Tower is undoubtedly the most iconic structure on the Toronto skyline and, at 553.3 metres, is among the tallest free-standing structures in the world. Enjoying the view from the top is one of the essential things to do in Toronto - you can't really say you've seen the city until you've seen it from the 346-metre-high LookOut Level! Glass-fronted elevators carry you up there for views right across the city and the nearby Lake Ontario. There's even a section with a glass floor, so the views also go straight down, too. It's undoubtedly the best place to enjoy the sunset, but you can make it even more romantic by booking a table at the revolving 360 Restaurant.
Location: 301 Front St W, Toronto, ON M5V 2T6, Canada
Open: Daily from 8.30am to 11pm
Phone: +1 416-868-6937
photo by Larry Koester (CC BY 2.0) modified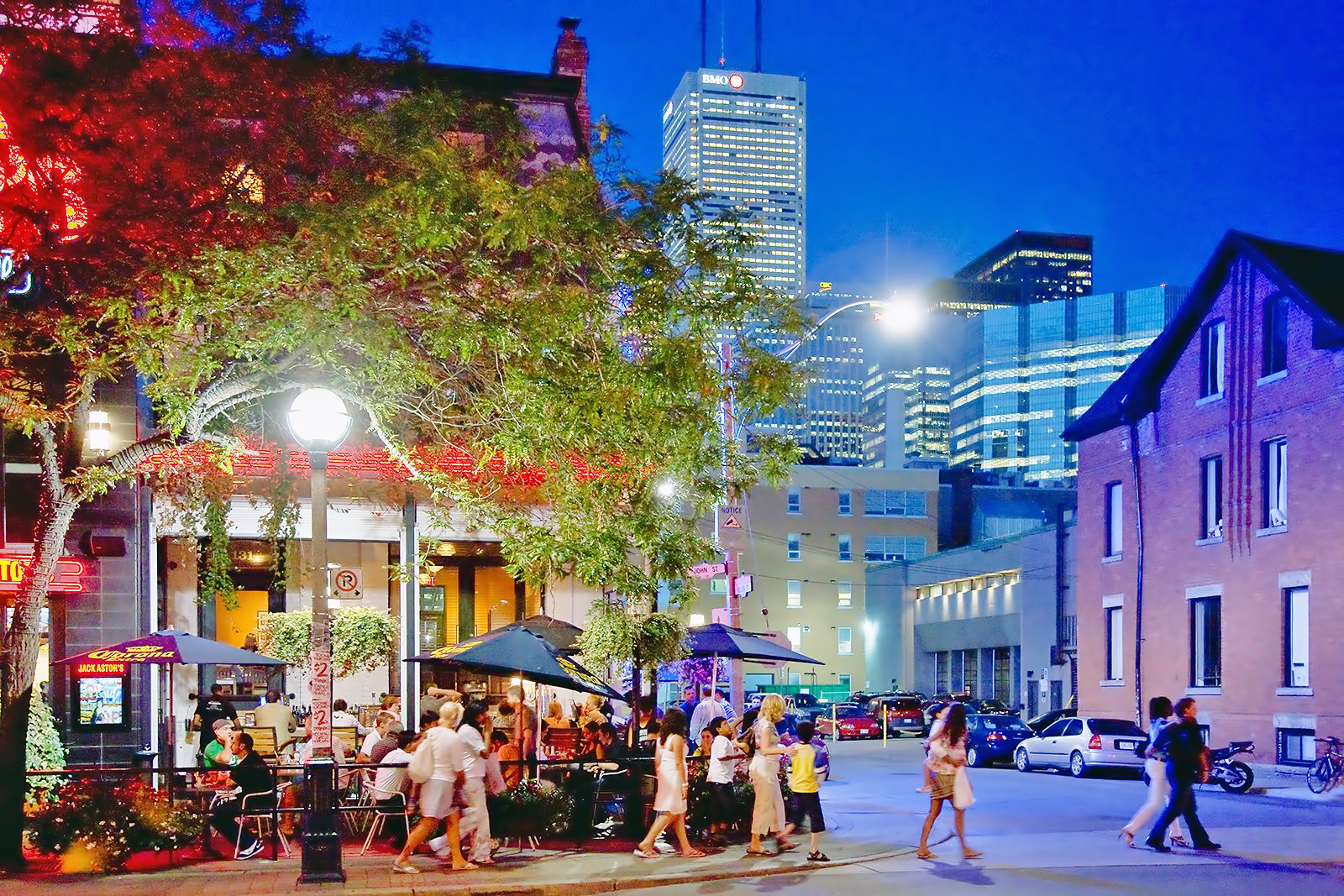 Party in the Entertainment District
Dining, drinking, dancing and improv comedy
The Entertainment District is exactly what it sounds like – an area of Old Toronto which is packed with bars, clubs and theatres. Its extremely popular, for its size, making it one of the liveliest party places in the world. Highlights include Bar Hop on King Street– a gastropub with an easy-going atmosphere and dozens of craft beers on tap. If you're looking for a more upbeat evening, head to The Fifth Social Club on Richmond Street for fun and dancing. Alternatively, The Second City Toronto on Mercer Street does nightly improv and sketch comedy shows.