10 Best Things to Do in Zadar
What is Zadar Most Famous For?
Zadar is a historic destination on the Dalmatian coast that combines an abundance of Roman and medieval remains with innovative modern architectural projects. While the city prospered during the 17th and 18th centuries as part of a wealthy maritime republic, its many old churches and palaces have now been repurposed into unorthodox art galleries, lively bars and cheerful cafés.
The coastal setting means plenty of charming sea views, with the idyllic islands of Dugi Otok accessible via a short boat ride from Zadar's mainland. And with fewer crowds than cities like Dubrovnik and Split, you can enjoy historic sites, cosy restaurants, and a laidback café culture in peace. Here are some of the reasons you should plan your next holiday in Zadar.
What are the best things to do in Zadar?
1
People's Square
The centre of public life in Zadar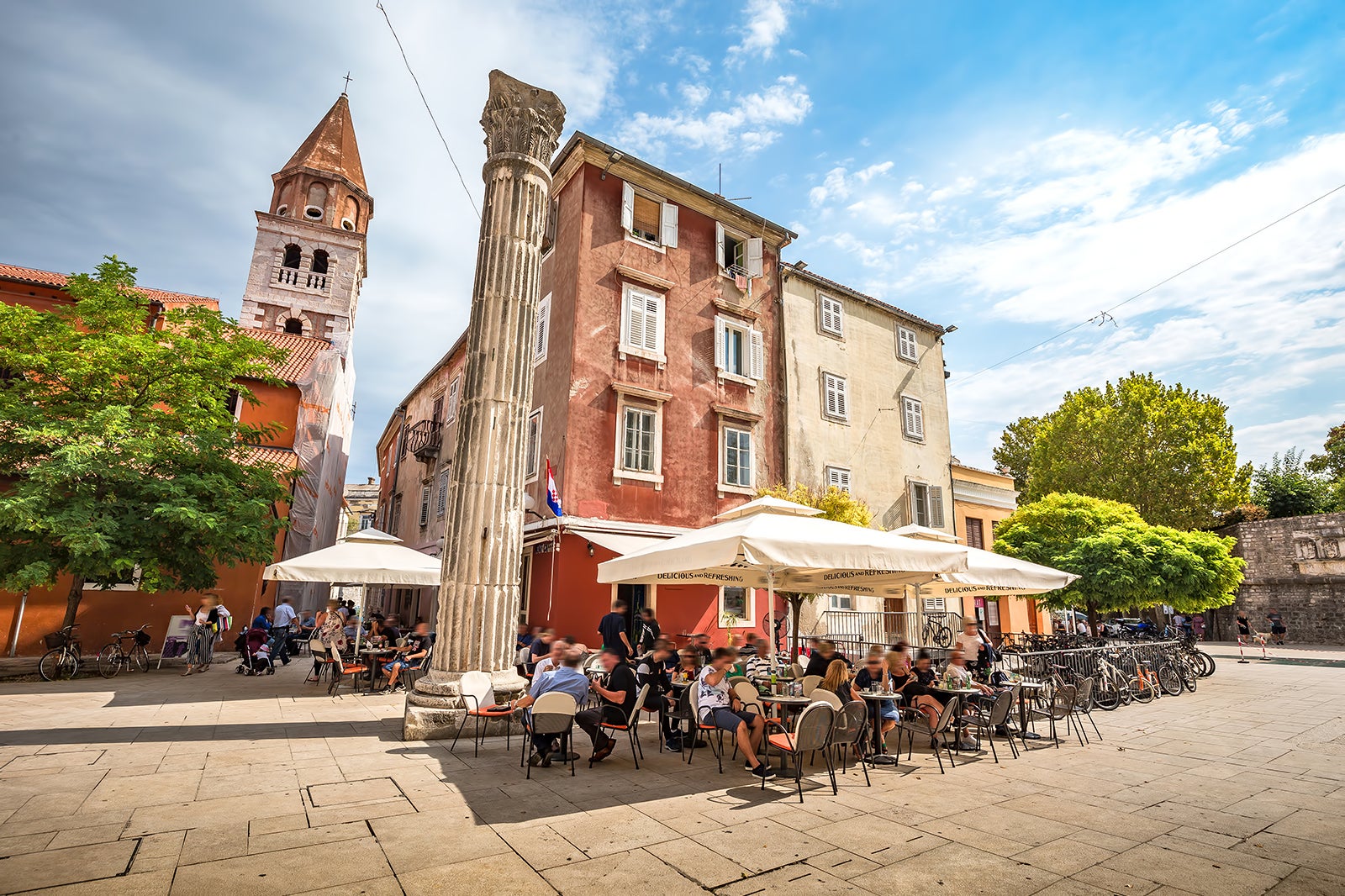 Zadar's central square is essentially an outdoor museum, where you can find historic buildings like the 11th-century Church of St Lawrence and the 16th-century Clock Tower. Located on the south side of the square, the City Loggia once housed the courthouse and council chambers, but now serves as an exhibition space for international photographers and contemporary Croatian artists.
The People's Square is a great spot to experience Zadar's relaxed café culture. Bustling restaurants and coffee shops have lots of comfortable outdoor seating and serve delicious pastries like mađarica (layer cake) or fritule (Croatian doughnut). If all that sightseeing has made you hungry, grab the opportunity to rest your feet and enjoy the city view.
Location: Narodni trg, 23000, Zadar, Croatia
2
Sea Organ and Greeting to the Sun
An art installation by Croatian designer Nikola Bašić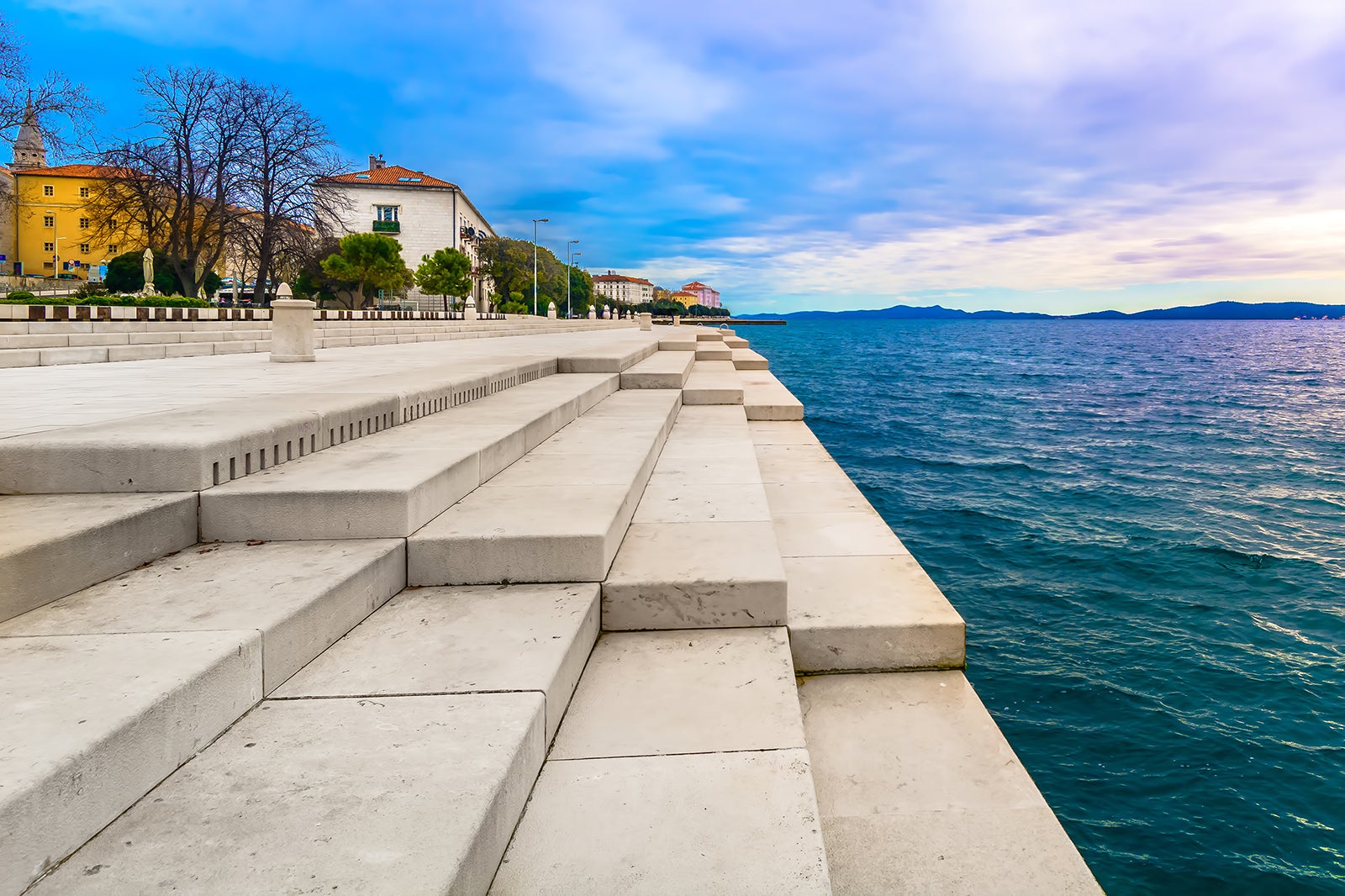 At first glance, the Sea Organ installation looks like a series of steps leading into the ocean – it's actually a huge musical instrument designed by Nikola Bašić. There are hollow tubes underneath the marble steps that make music when the waves pass through them, creating a harmonica effect. During sunny weather, locals like to sunbathe on the steps or splash about in the shallow waters.
A few metres up the promenade, you'll find another work by Bašić called Greeting to the Sun. A huge disc of 300 solar panels set into the floor soaks up the sun's rays during the day. It plays a complicated pattern of coloured lights across the floor at night. There are also smaller discs scattered across the plaza, which represent the solar system.
Location: Obala kralja Petra Krešimira IV, 23000, Zadar, Croatia
3
Museum of Illusions Zadar
Incredible hall of optical illusions popular with kids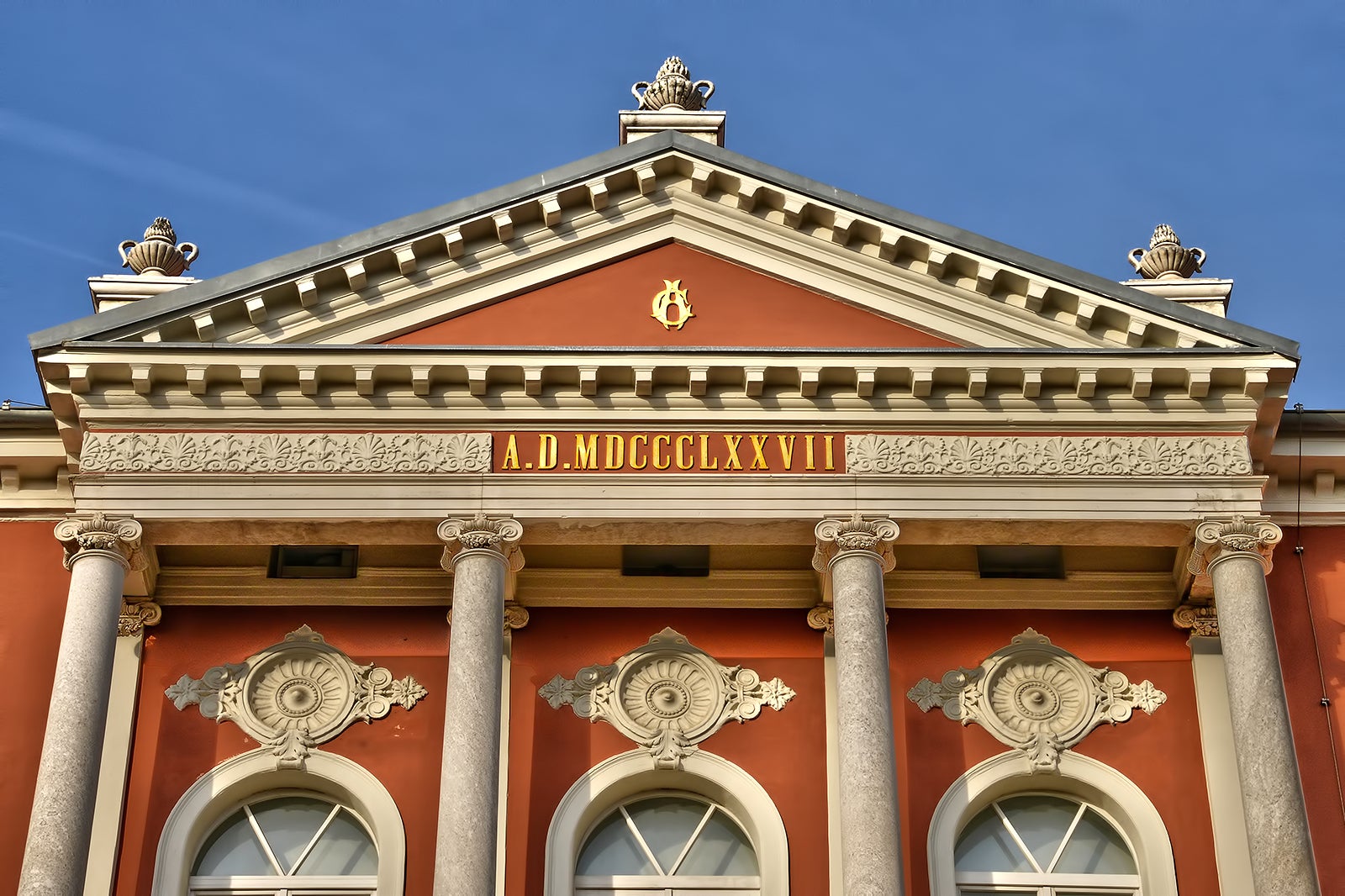 The Museum of Illusions will give your brain a workout with its games, puzzles and mind-bending illusions. The Rotating Room and Vortex Tunnel challenge your balance and physical skills, while the puzzle-solving and logic tasks test your reasoning. There's also a huge mirrored room, an infinity room, holograms and interactive exhibits.
Don't miss the skewed perception rooms, where you appear to hang upside down from the ceiling or walk on the walls. You'll definitely want to have your camera with you to capture some fun and wacky photos.
Location: Poljana Zemaljskog Odbora 2, 23000, Zadar, Croatia
Open: Daily from 10am to 4pm
Phone: +385 (0)23 316 803
4
Telascica Nature Park
A peaceful retreat a short boat ride from Zadar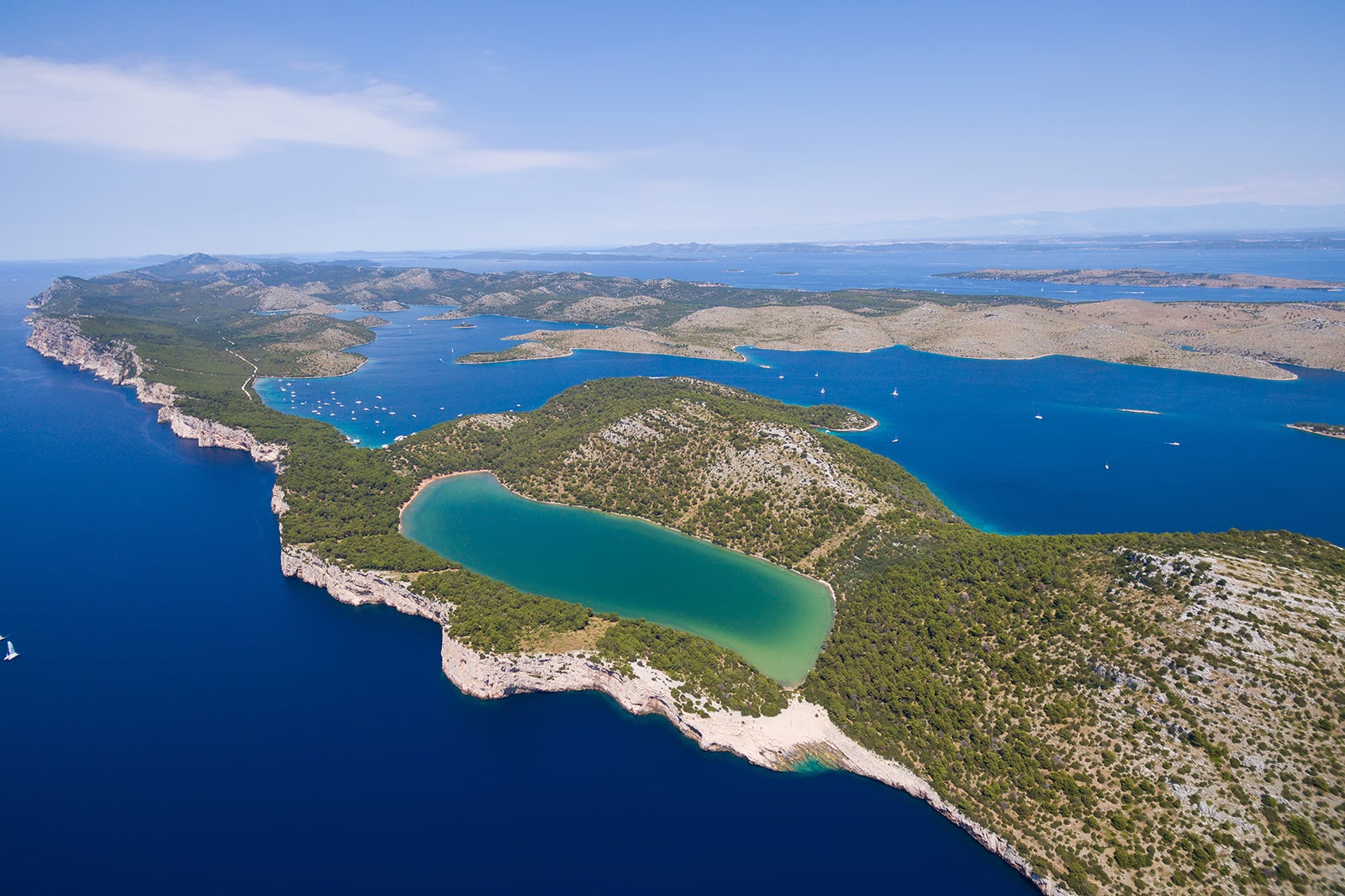 Escape from civilisation at Telascica Nature Park, a sheltered natural harbour in the Adriatic. The area is uninhabited, though there are long-eared bats, tree frogs and peregrine falcons to keep you company. The island is made up of oak forests, olive groves and vineyards, while the water's edge is lined with steep cliffs and peaceful coves.
Next to the bay is a large saltwater lake where you can swim or snorkel. There are also lots of hiking and biking trails to enjoy at Telascica Nature Park. The best views of the saltwater lake and ocean are from the top of the island's 166-metre-high cliffs. Boats for the park leave from the Harbour of Zadar every day during summer.
Location: 23281, Sali, Croatia
5
Church of St. Mary
A spectacular collection of exquisite Byzantine artefacts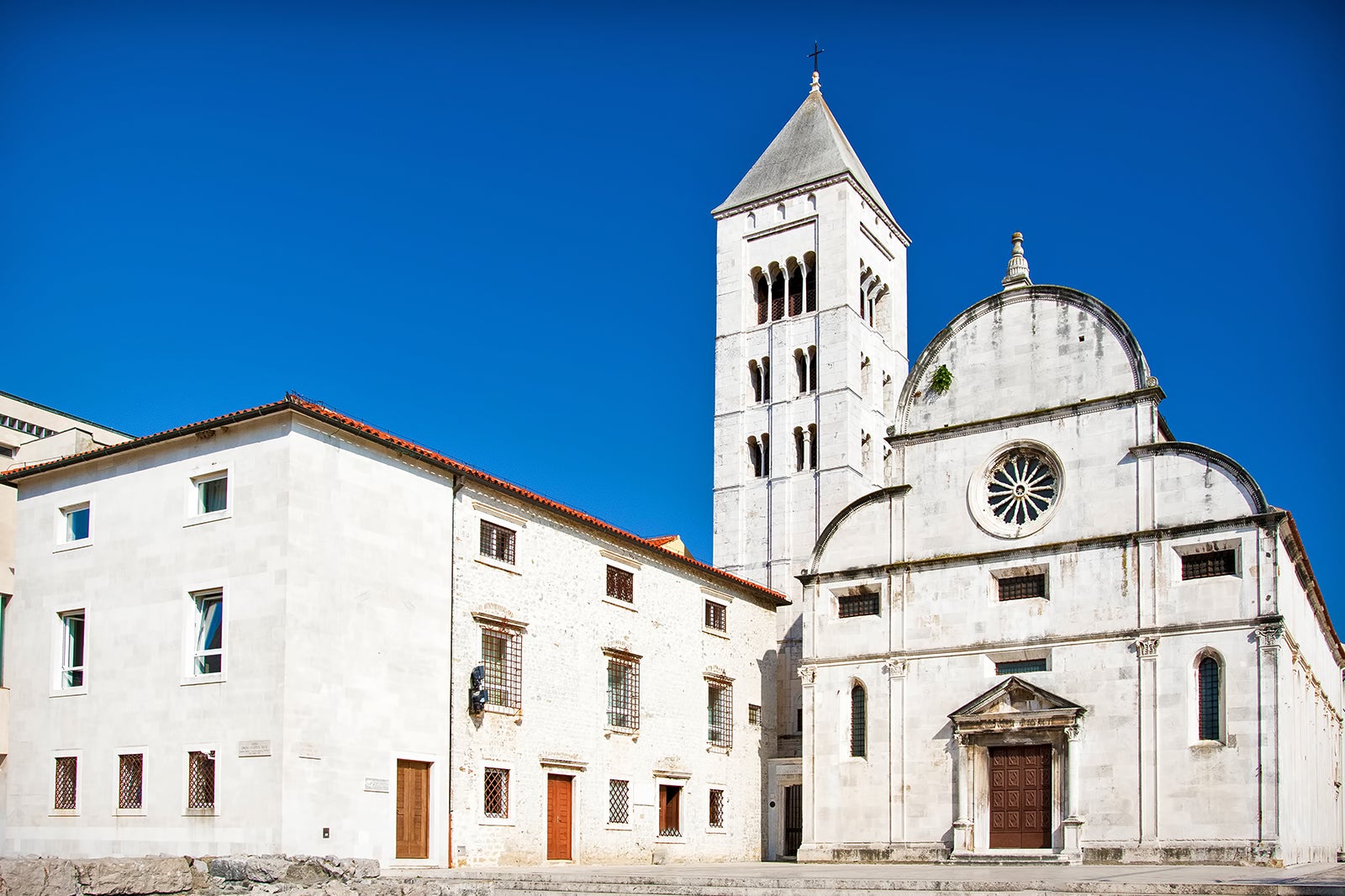 The Church of St. Mary, which dates back to 1066, is one of Zadar's most impressive religious buildings. It has a restored 11th-century bell tower and the elaborate Baroque interior contains the remains of early Romanesque frescoes. The centre of the Benedictine monastery has a charming cloistered garden.
The real attraction of St Mary's Church is a museum called the Permanent Exhibition of Religious Art. Founded in 1972, one of its most impressive exhibitions is called The Gold and Silver of Zadar. It covers 2 floors of ecclesiastical artefacts, such as gold and silver reliquaries, as well as Venetian religious art from the 16th century. Its centrepiece is a reconstruction of the former chapel of St Nediljica.
Location: Madijevaca ul. 10, 23000, Zadar, Croatia
Open: Monday–Saturday from 10am to 1pm and from 5pm to 7pm, Sundays from 10am to 1pm (hours vary by season)
Phone: +385 (0)23 250 496
6
Take a traditional rowboat to the mainland
Enjoy views of Zadar's historical landmarks from the waters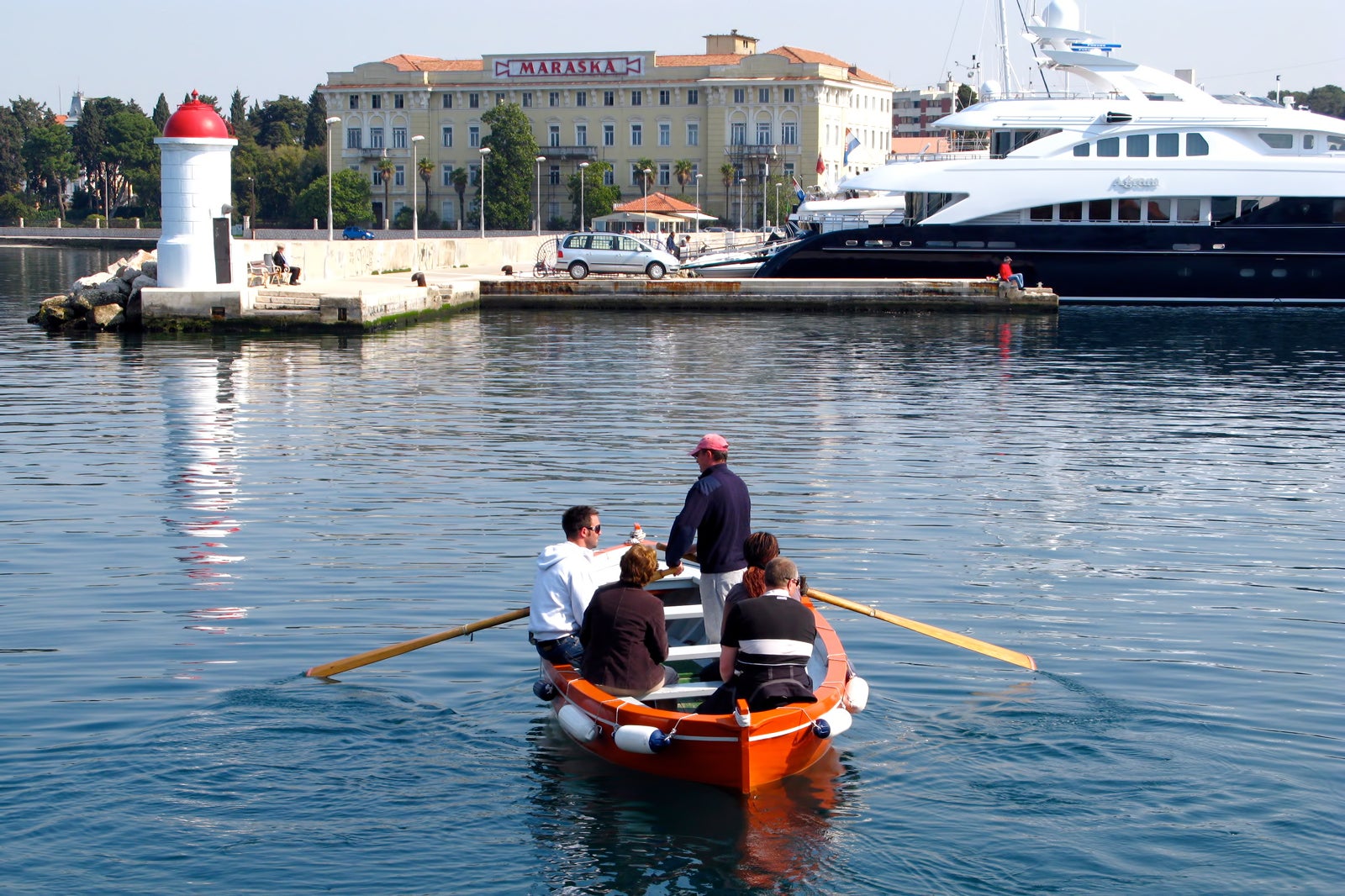 Rowboats have been ferrying passengers between Zadar Old Town and the rest of the city across the bay for over 800 years. The boatmen, or barkajoli, are part of a long tradition that has been passed down from father to son. Bobbing around the harbour, you can spot these small wooden boats by their bright orange colour.
Rowboats don't have a fixed schedule – just look out for one waiting by the waterfront and hop in. Each ride takes around 10 minutes, giving you a chance to admire charming views of the Old Town. Most boatmen collect their fee before you disembark the boat, which costs around 5 Croatian Kuna for a one-way ride.
Location: Liburnska obala 6, 23000, Zadar, Croatia
photo by Joadl (CC BY-SA 3.0) modified
7
Gates of Zadar
Ancient defences that protected the city from Ottoman pirates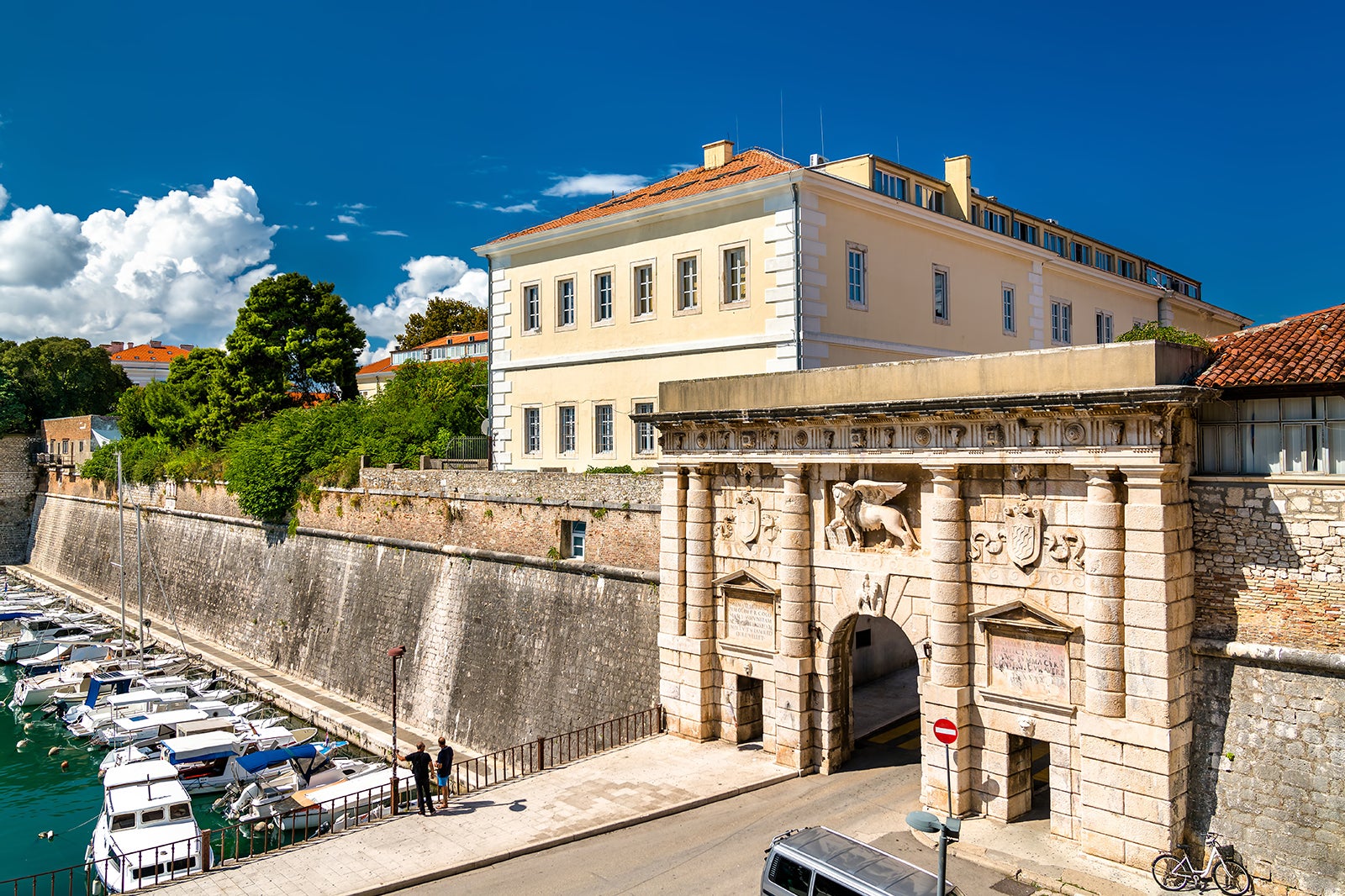 Most of Zadar's city walls and fortifications date back the 16th century, when the city was part of the wealthy and influential Republic of Venice. Today, parts of the remains have become public parks with walking trails. Once the main entrance to Zadar, the Land Gate is the city's elaborate and impressive fortification.
Another must-see is the Sea Gate, which has the remnants of an ancient Roman triumphal arch and the medieval pedestrian passage of St. Demetrius Gate. The former Forte Fortress has been converted into the Vladimir Nazor Park, where you can explore winding pathways surrounded by fragrant flowers. Climb up to the terrace at the top of the Captain's Tower for panoramic views of Zadar.
Location: Trg pet bunara 1, 23000, Zadar, Croatia
8
Pašticada
A beef stew recipe passed down through generations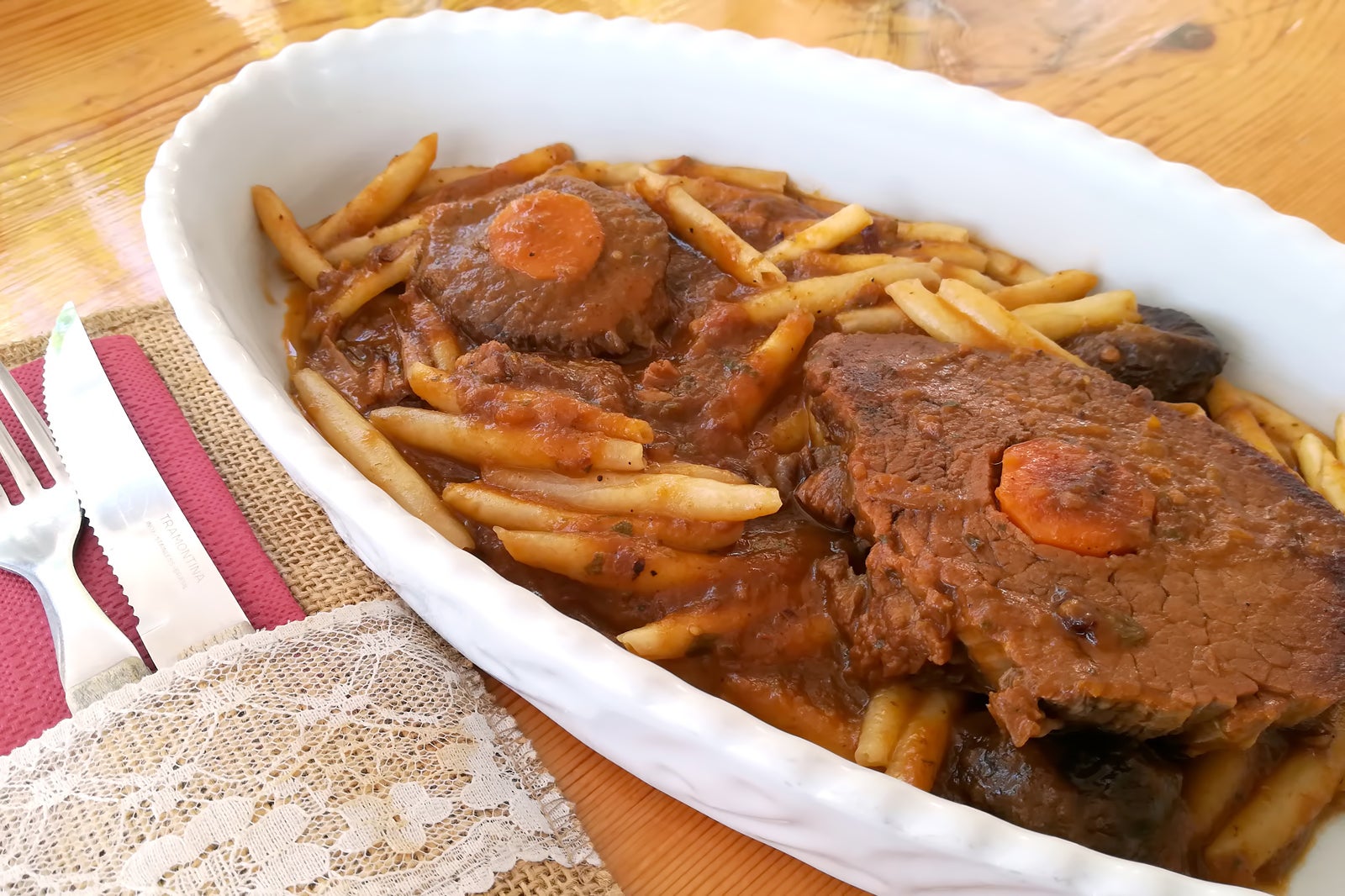 A classic dish of the Dalmatian coast, pašticada is a traditional beef stew that's slow-cooked with red wine and served with potato gnocchi. Recipes vary by town, but the meat is usually stuffed with garlic cloves and marinated overnight before being flavoured with rosemary, sage, thyme and dried fruit. The dish has a long history in Croatia – the earliest recorded recipe dates to the 15th century.
The pašticada at Pet Bunara is made with local organic produce and seasonal ingredients. Bon Appetit is a restaurant on the waterfront that also has pašticada on the menu. If you're looking for a cosy restaurant popular with locals, head to Proto Food&More and try their traditional preparation.
photo by Popo le Chien (CC0 1.0) modified
9
Market Zadar
A vibrant open-air food market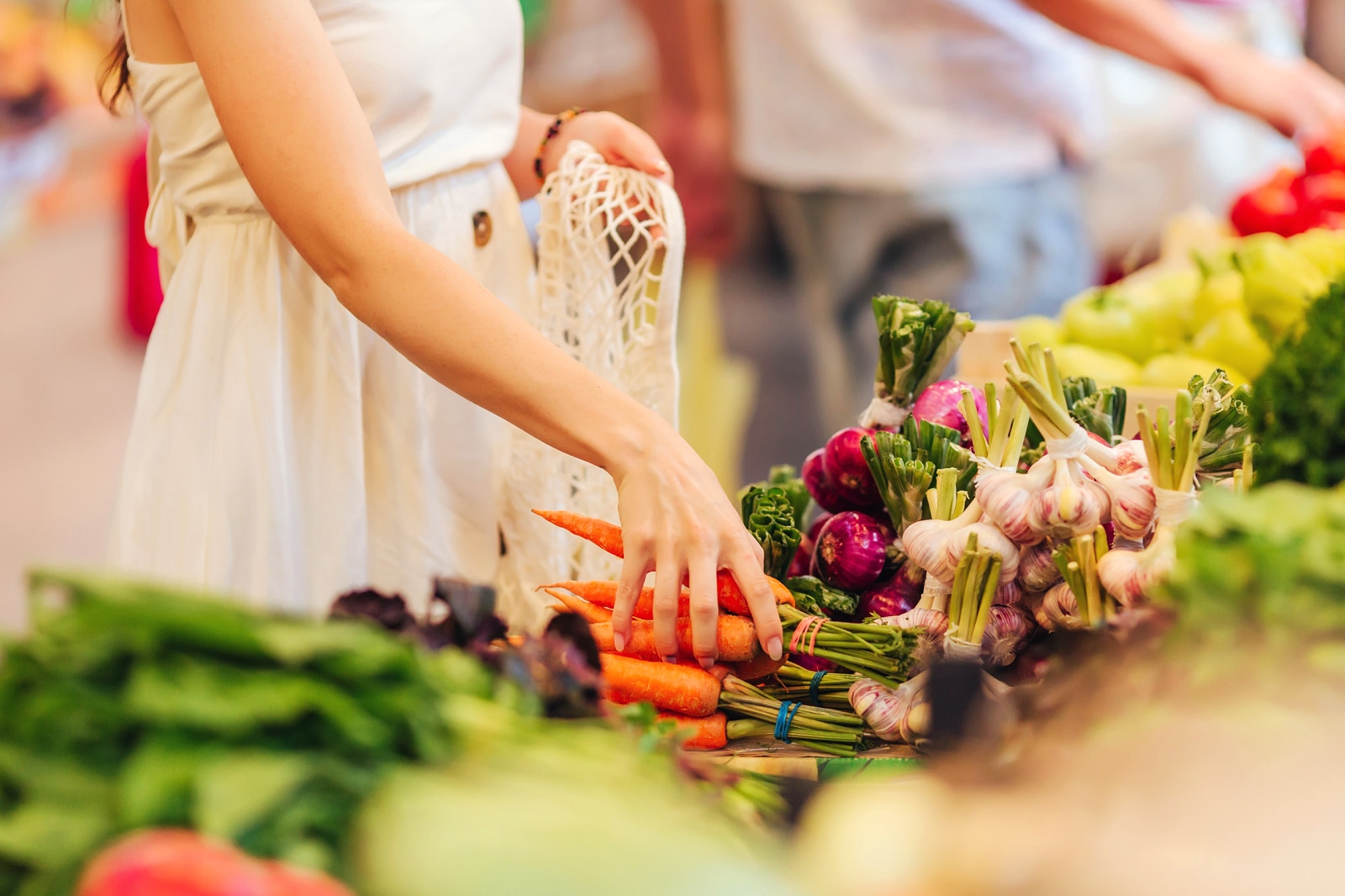 Market Zadar has been the city's centre of trade since the Middle Ages, though it only moved to its current location after World War II. All fruit, vegetables and herbs on sale are freshly harvested from nearby farms, with local vendors offer homemade cheese and olive oil that arguably tastes better than what you'd find in shops or supermarkets.
Look out for bottles of rakija, a Croatian fruit brandy that's flavoured with honey, walnuts or anise. Market Zadar's fish section has a wide range of seafood freshly supplied from the Adriatic Sea every morning. Stallholders are always happy to banter with travellers, so put your bargaining skills to the test.
Location: Ul. pod bedemom, 23000, Zadar, Croatia
Open: Monday–Saturday from 7am to 3pm (closed on Sundays)
Phone: +385 (0)23 254 600
10
Watch the sunset at a waterfront bar
Delicious drinks enhanced by incredible sunset views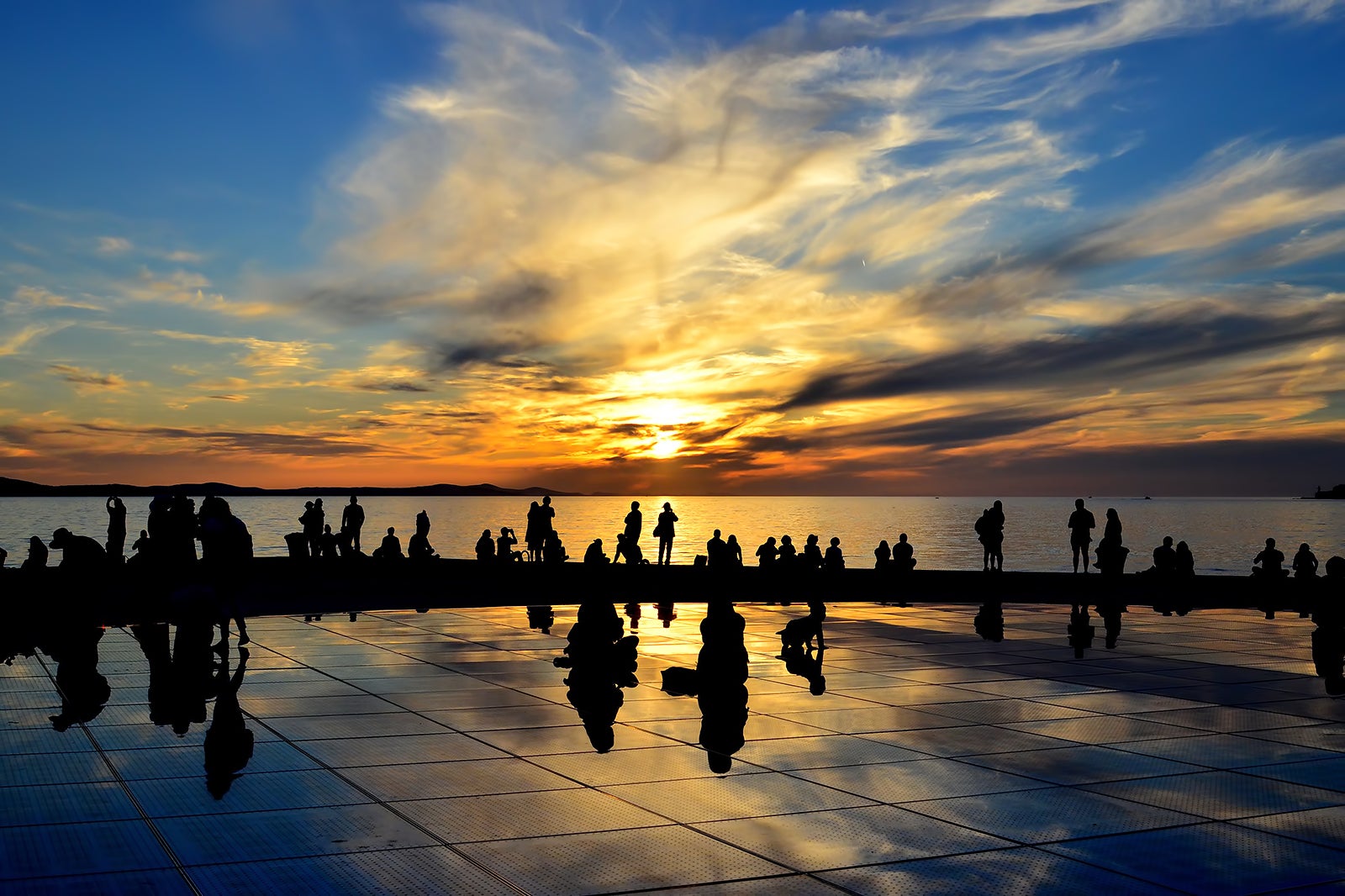 After a day of exploring Zadar's historical landmarks, you can unwind with a drink at one of the bars along the Riva waterfront, located on the western side of the Old Town. Caffe Bar Riva has a lovely terrace overlooking the harbour.
A little further along the promenade, Café Brazil offers a beautiful garden in the embankment with sea views, along with a wide selection of drinks – try their delicious mimosas. For something a little livelier, Rio Bar specialises in craft cocktails, with musicians playing rock, blues and disco every night.
Back to top