10 Things to Do in Copenhagen with Kids
Best Family-Friendly Places in Copenhagen
This guide of things to do in Copenhagen with kids showcases the city's beautiful gardens, amusement parks, and museums with interesting workshops. One of the most sustainable cities in Europe, Copenhagen residents practise hyggae, a holistic lifestyle that focuses on friendliness and community. You often catch locals spending time with their families in parks and playgrounds, as well as enjoying healthy Nordic cuisine together.
Summertime in Copenhagen often attracts huge crowds with outdoor activities, festivals and concerts but, even in the depths of winter, you still get to enjoy loads of fun. From Europe's largest aquarium to an interactive museum of Denmark's most famous fairy-tale author, check out the best family-friendly places in Copenhagen.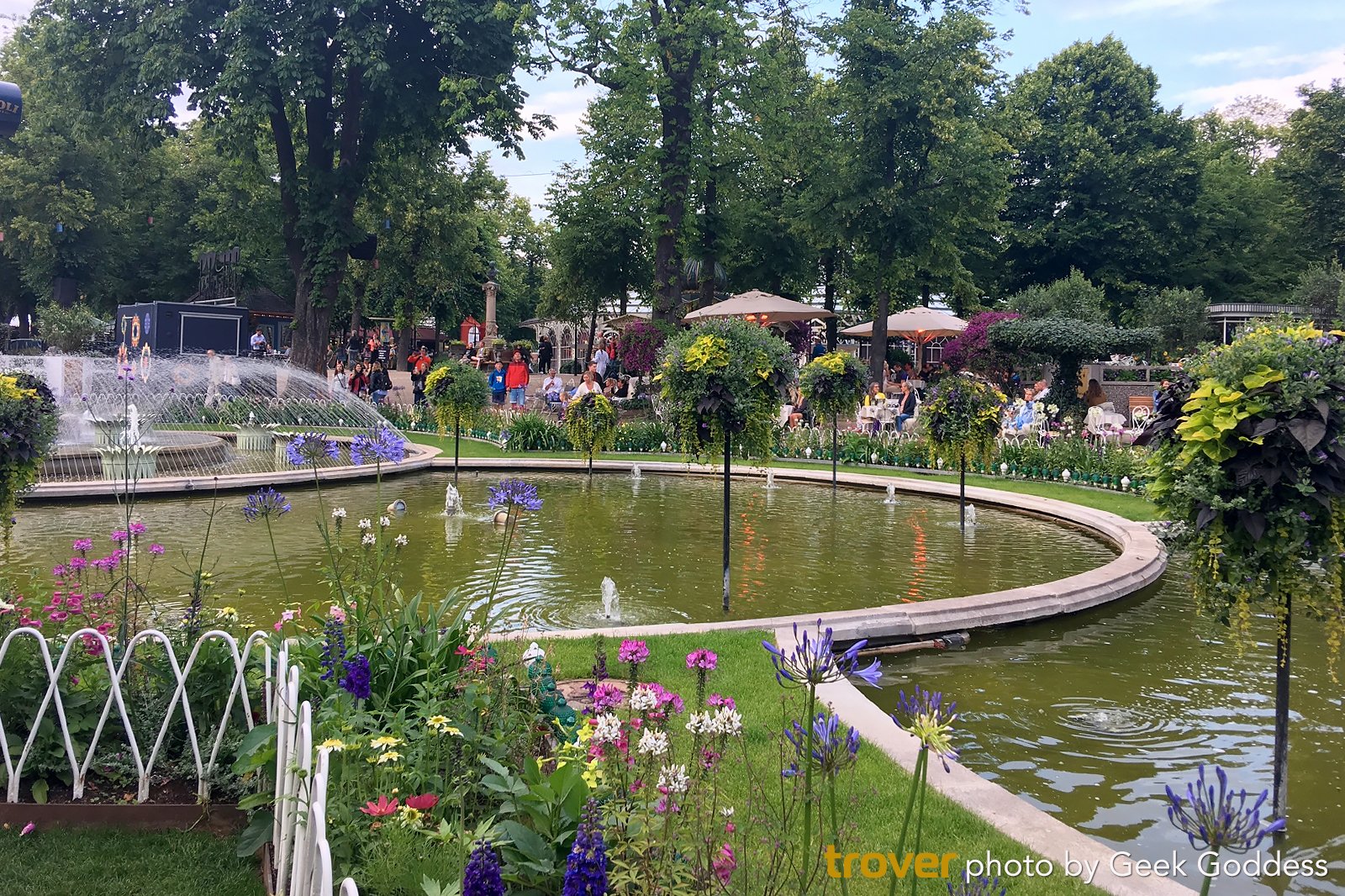 Tivoli Gardens
Ride one of the world's oldest running wooden rollercoasters
Tivoli Gardens Park, located in Vesterbrogade, is one of the oldest theme parks in Europe. Offering a variety of thrill rides, playhouses, and live shows, this Copenhagen landmark attracts visitors of all ages. A historical ride here is the Rutschebanen, a wooden rollercoaster dating back to 1914. Fatamorgana is a 45-metre-tall tower featuring mini bumper cars, fast-paced rides, and gondolas. Admission to Tivoli Gardens is priced at around 120 kr and 75 kr for children (3 – 7 years old). During the summer, tickets on Fridays after 7pm cost 175 kr and 100 kr, respectively.
Location: Vesterbrogade 3, 1630 København V, Denmark
Open: Hours vary by season
Phone: +45 3315 1001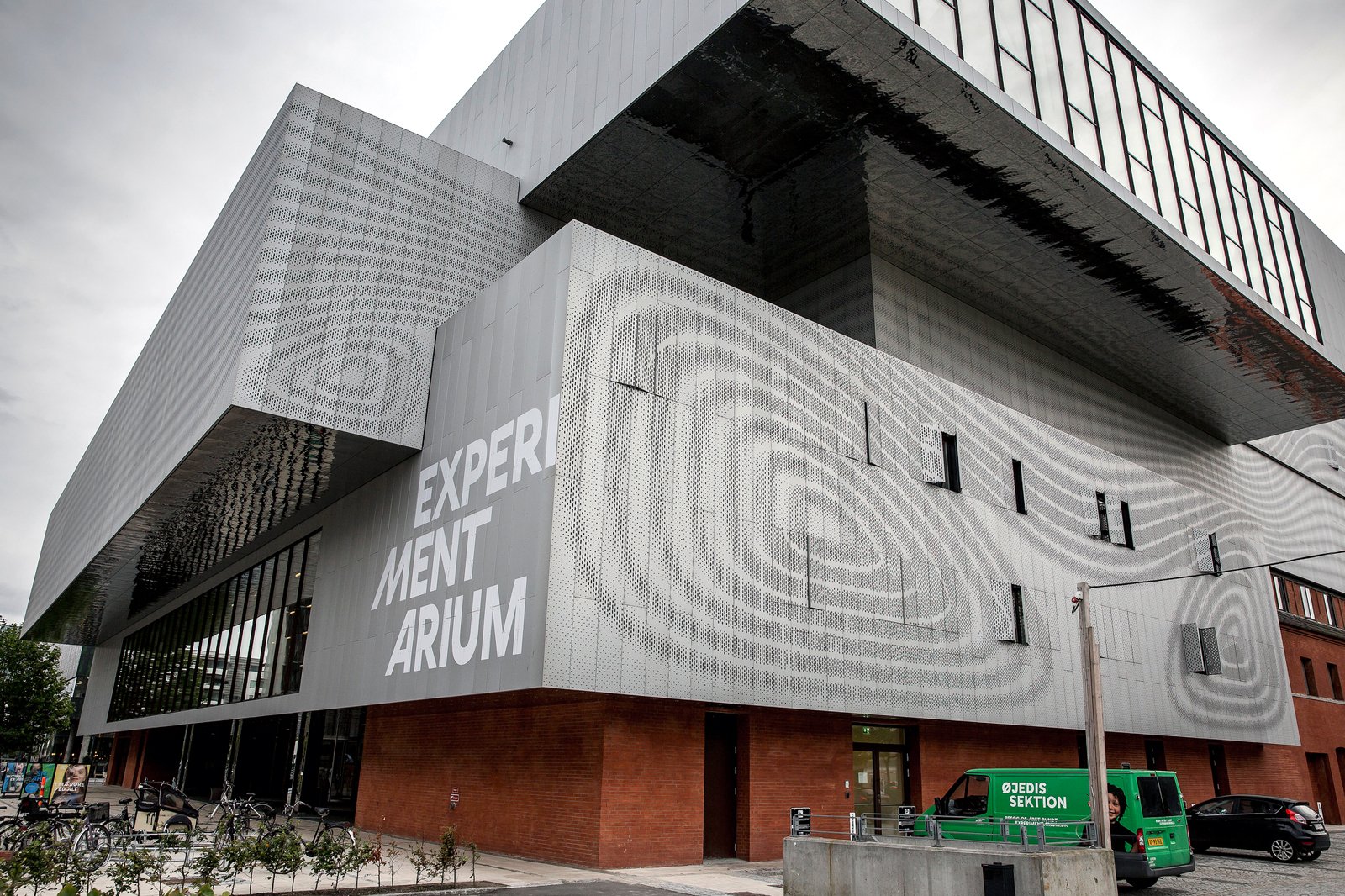 Experimentarium
Create gigantic soap bubbles in the Bubblearium
Experimentarium is a science museum for visitors looking to learn about science and technology through hands-on workshops. It features over a dozen exhibits, with themes ranging from human senses and circus artists to energy sources and light. Children get to enjoy hours of making bubbles of various sizes and shapes in the Bubblearium hall or tackling mathematical problems at the Puzzler. Experimentarium also hosts science demonstrations throughout the day, providing hours of entertainment for visitors of all ages.
Location: Tuborg Havnevej 7, 2900 Hellerup, Denmark
Open: Monday–Thursday from 9.30am to 5pm, Friday–Sunday 9.30am to 7pm
Phone: +45 3927 3333
photo by News Oresund (CC BY 2.0) modified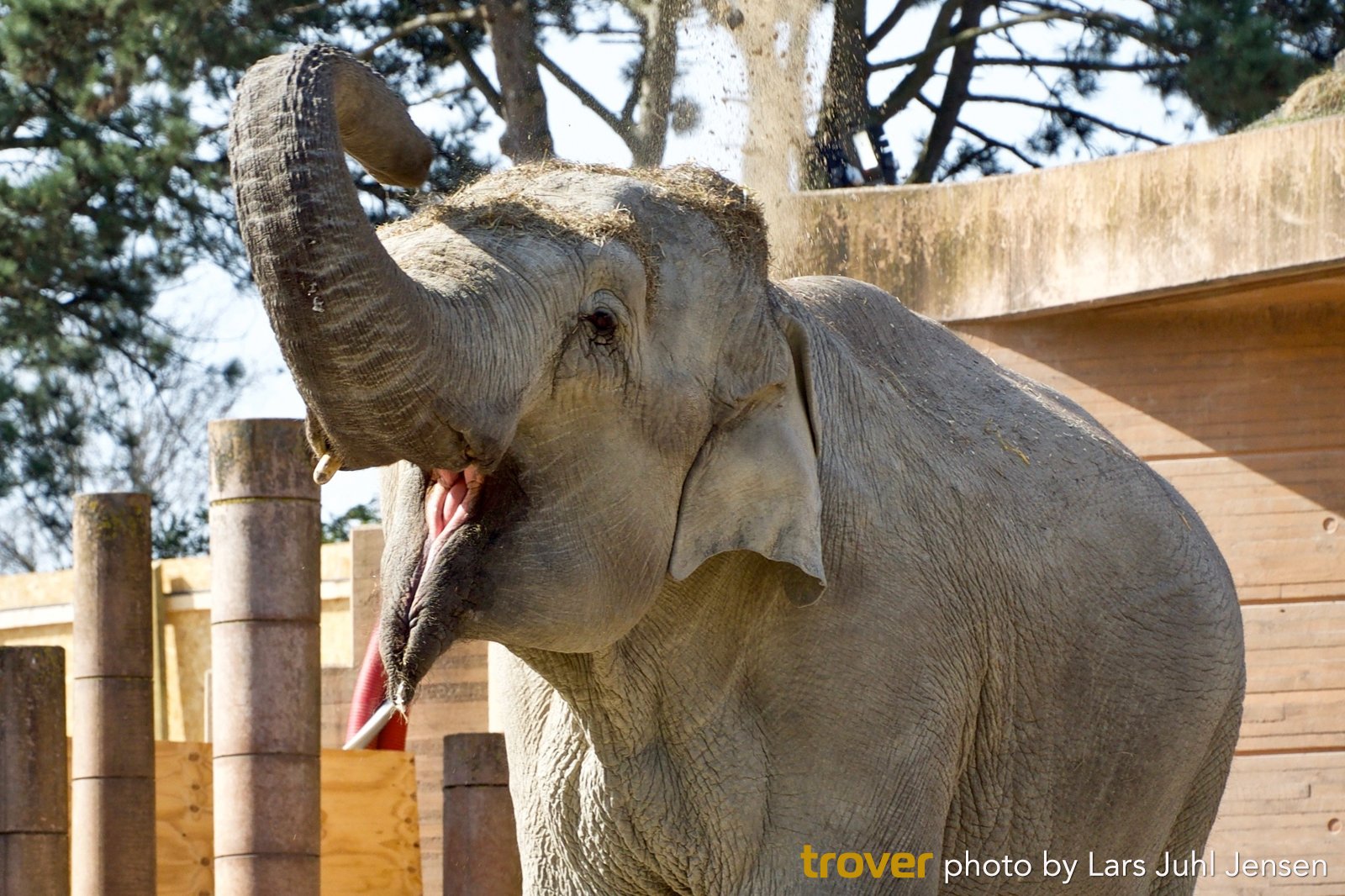 Copenhagen Zoo
Learn how to be a zookeeper for a day
Copenhagen Zoo is home to over 4,000 animals from 230 species, all of which are kept in enclosures resembling their natural habitat. There's a 1,500 sq m rainforest landscape, where you get to see exotic reptiles and birds from various parts of the world. The Children's Zoo is home to friendly animals such as African dwarf goats, farm animals, and horses. Every Wednesday, you get to help out at Copenhagen Zoo by becoming a zookeeper for the day. Duties include training a camel, feeding elephants, and cleaning the children's zoo. This costs 4,500 kr per person, which includes admission to the zoo, zookeeper activities, lunch, and coffee.
Location: Roskildevej 32, 2000 Frederiksberg, Denmark
Open: Hours vary by season
Phone: +45 72 200 200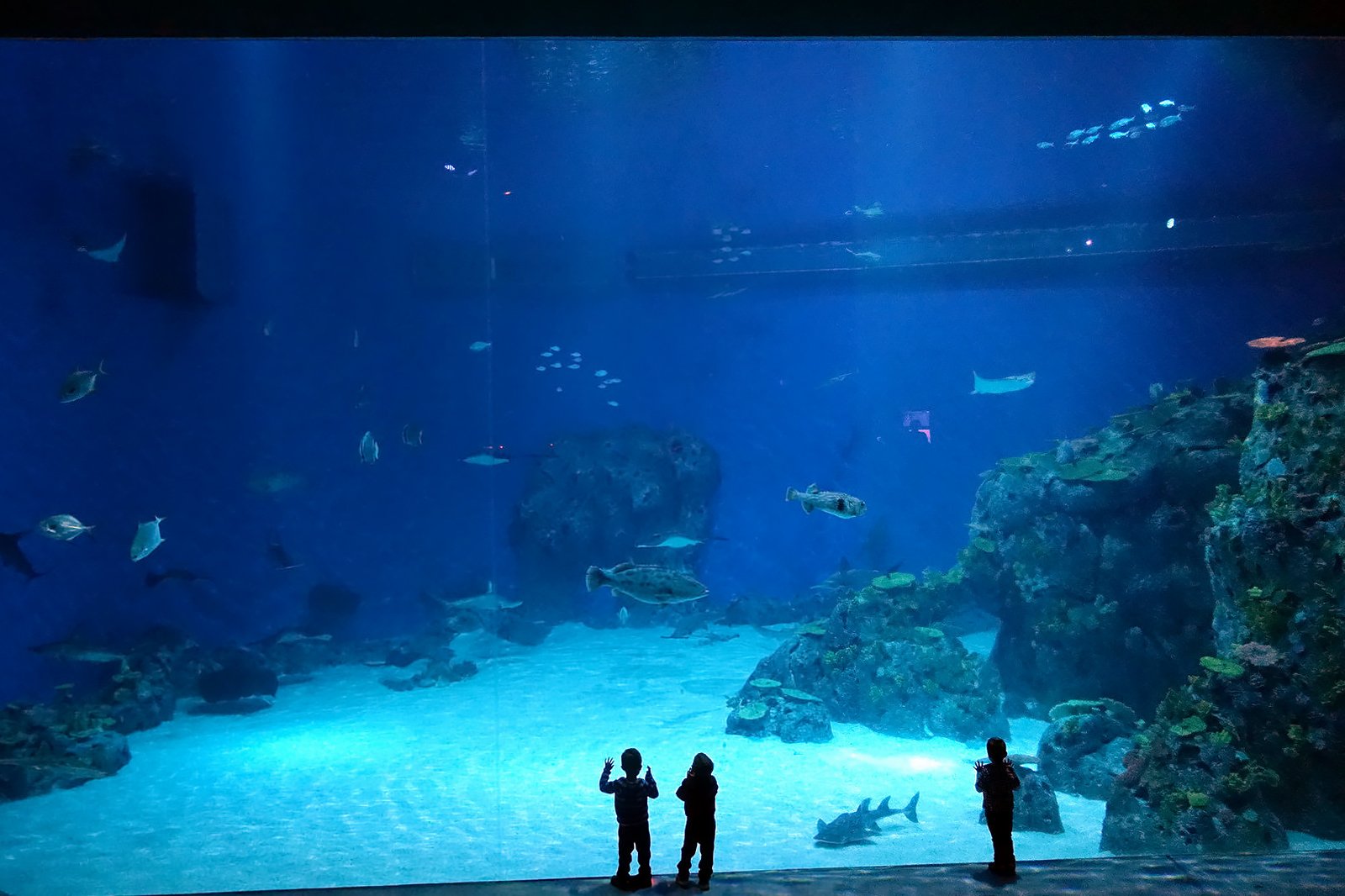 National Aquarium Denmark
Get up close with the aquarium's resident sea otters
The National Aquarium Denmark is one of the largest marine centres in Northern Europe, featuring more than 50 aquariums filled with thousands of exotic animals. The Ocean Tank is arguably the largest in the museum, and houses various species of sharks, barracudas, sting rays, and eels. Every first Monday of the month, certified divers get to enjoy some time in the Ocean Tank for about 1,995 kr. The aquarium also offers keeper talks, where a friendly staff member shares interesting facts about the resident sea otters.
Location: Jacob Fortlingsvej 1, 2770 Kastrup, Denmark
Open: Monday from 10am to 9pm, Tuesday – Sunday from 10am to 5pm
Phone: +45 4422 2244
Couples
Families
Photo
Single
Group
photo by Kostas Limitsios (CC BY 2.0) modified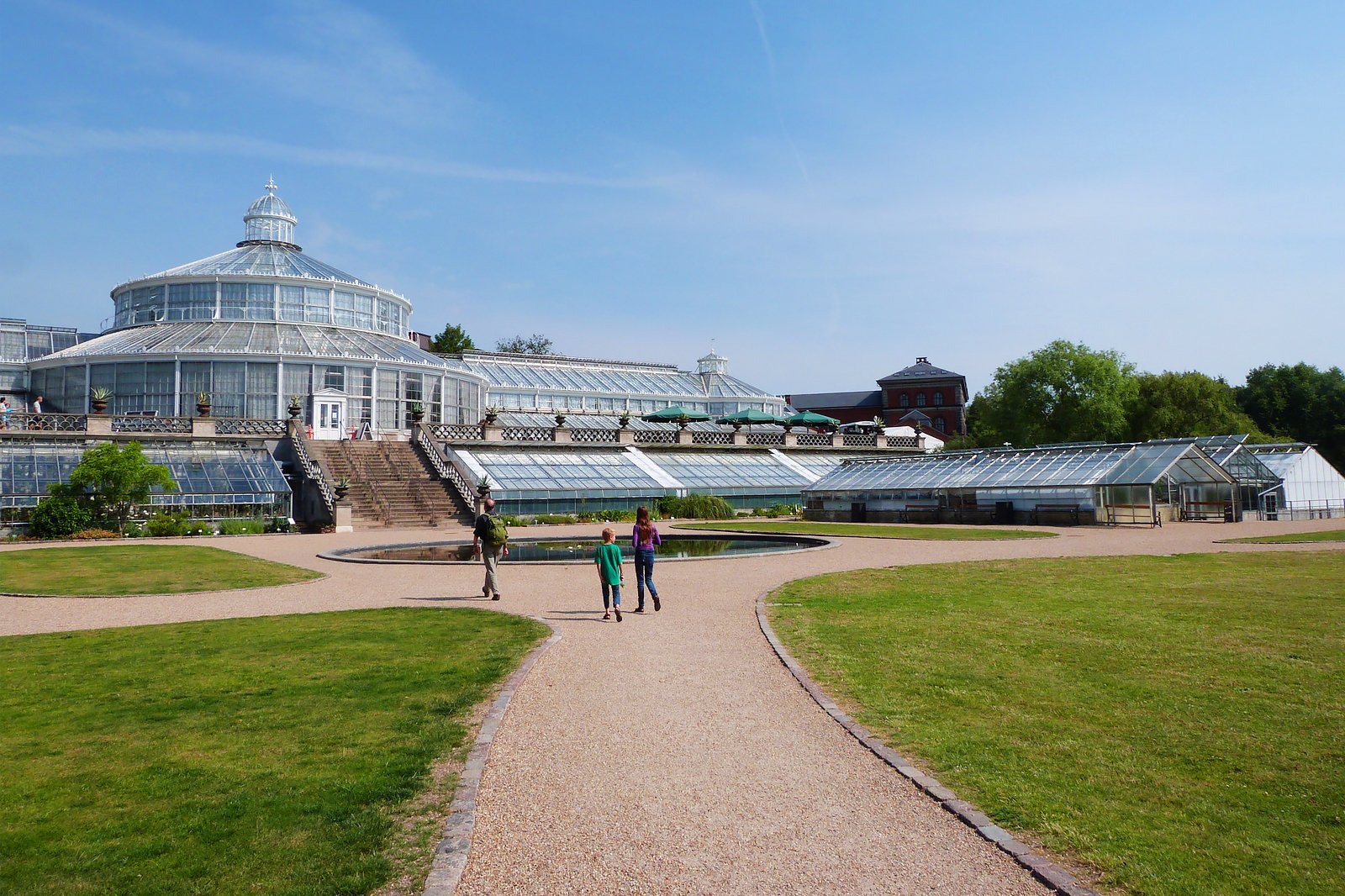 Copenhagen Botanical Garden
Enjoy views of Copenhagen from the top of Observatory Hill
Copenhagen's Botanical Garden is home to over 13,000 plant species from the tropics, Artic, and Europe's mountainous regions. There are over 25 greenhouses within the garden, the oldest of which is the Palm House. Built 1874, the conservatory has a 16-metre-tall lookout point that's accessible via a spiral stairway. Copenhagen's Botanical Garden is free to enter all year round, but you should plan your visit carefully as the greenhouses are only open at certain hours.
Location: Gothersgade 128, 1123 Copenhagen, Denmark
Open: October–March: Tuesday–Sunday from 10am to 3.30pm, April–September: Tuesday–Sunday from 10am to 5pm (closed on Mondays all year round)
Phone: +45 3532 2222
photo by Max Handelsman (CC BY-SA 2.0) modified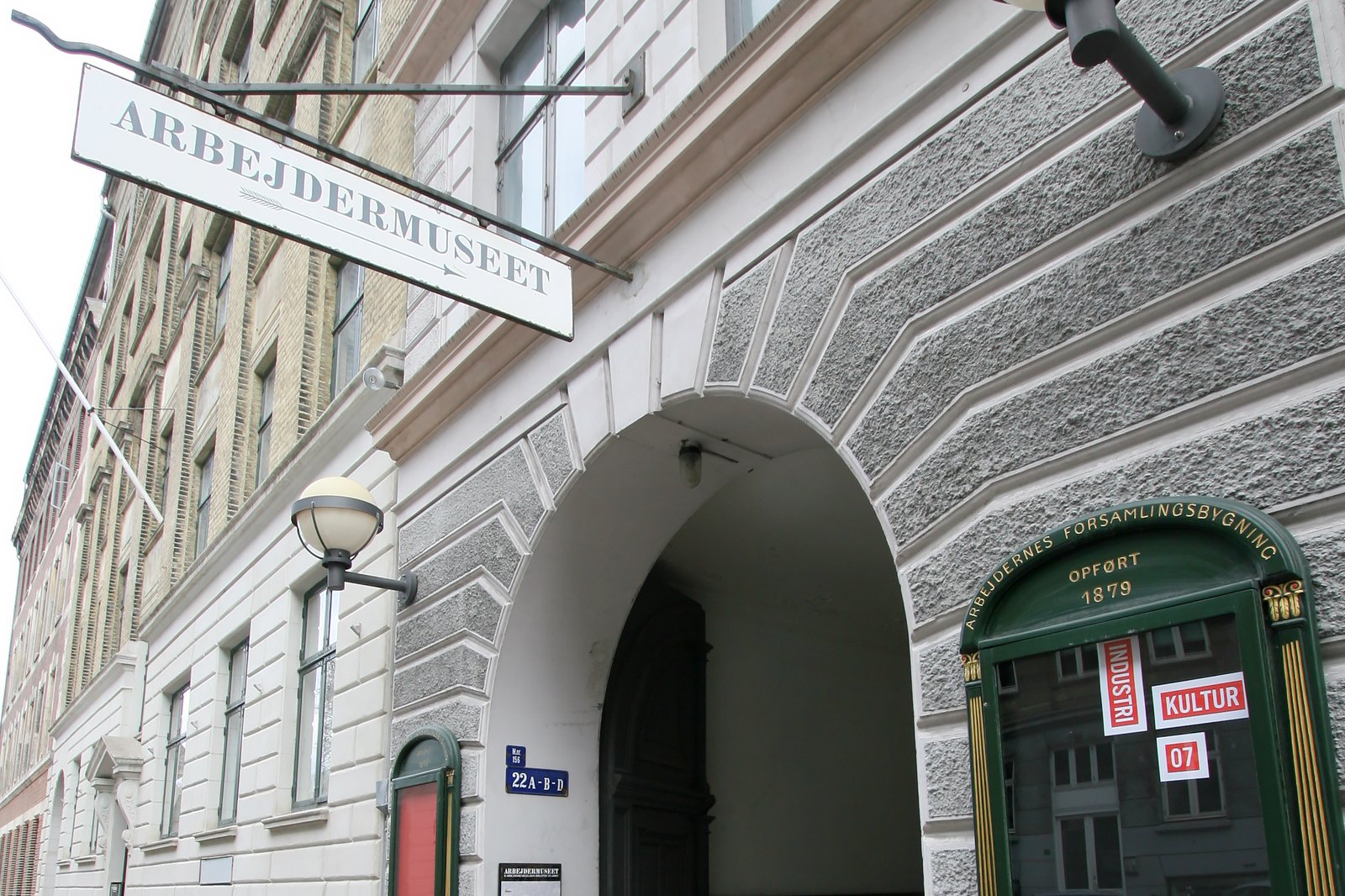 The Workers Museum
Experience everyday life in Denmark during the 1950s
The Workers Museum features galleries and workshops detailing the lives of Denmark's working class. The museum occupies the historical Workers' Assembly Building, which dates back to 1879. One of its most popular exhibits is the Kids' Workers Museum, where children get to try their hand at activities such as sorting out bottles at a brewery, playing in a 1930s apartment, and packing up groceries. Entrance to the Workers Museum costs around 75 kr for adults, 55 kr for visitors between 18 and 25 years old and is free for kids.
Location: 22 Rømersgade København K, 1362 København, Denmark
Open: Monday – Tuesday and Thursday – Sunday from 10am to 4pm, Wednesday from 10am to 7pm
Phone: +45 3393 2575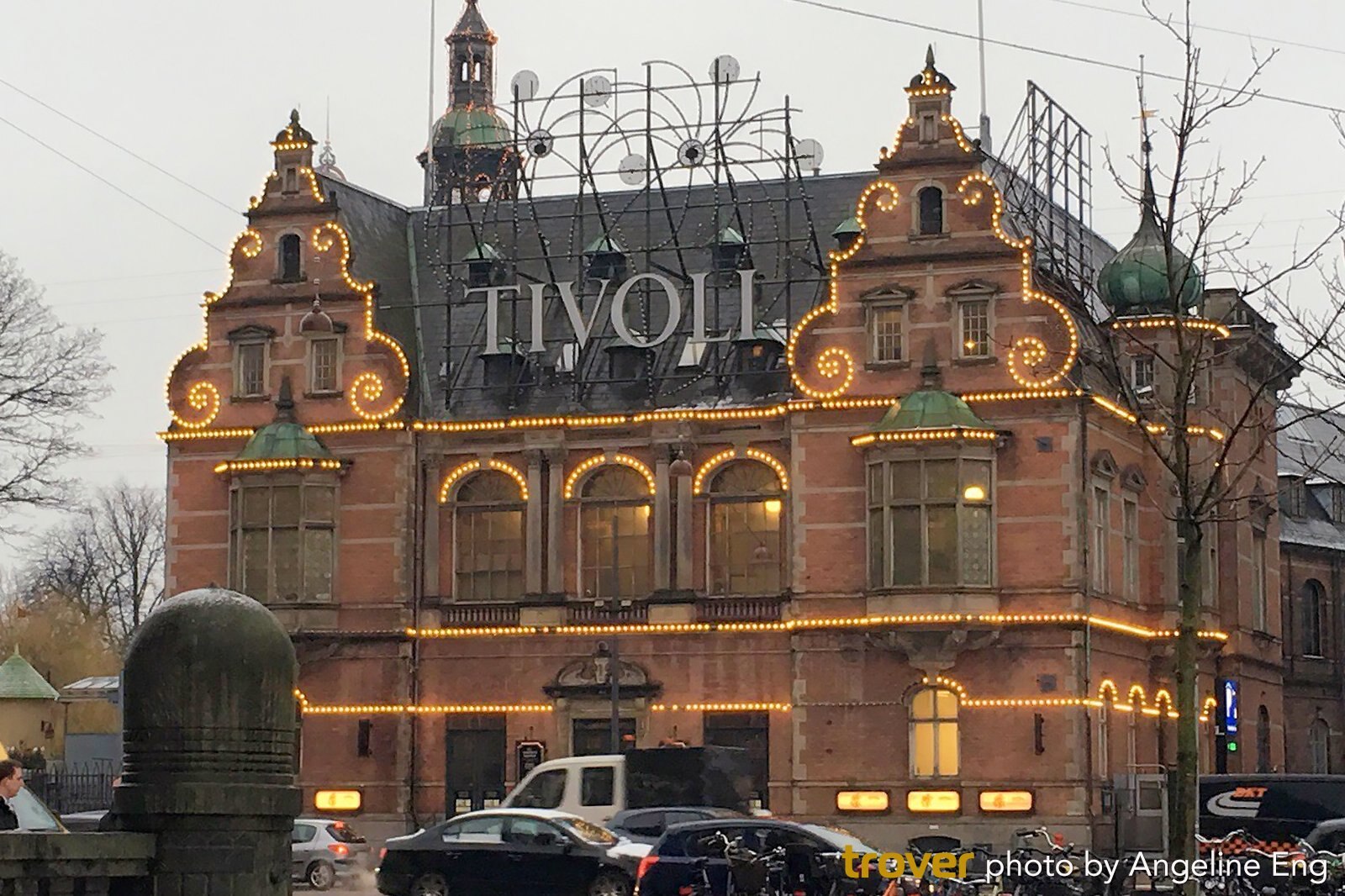 H.C. Andersen Fairy-Tale House
Check out models of the author's famous characters
The H.C. Andersen Fairy-Tale House at Copenhagen's Ripley's Believe It Or Not Museum is where you get to see many newspaper articles, publications, and personal belongings of the author, including a handwritten manuscript. There are interactive displays of book characters that light up and provide narrations in Danish, English, and German. Young visitors get to hear stories of The Little Mermaid, The Emperor´s New Clothes, and The Princess and the Pea during their visit. Admission to H.C. Andersen Fairy-Tale House is priced at 60 kr per adult and 40 kr per child.
Location: 57 Rådhuspladsen, 1550 Copenhagen V, Denmark
Open: June 15–August 31: daily from 10am to 10pm. The rest of the year: Sunday–Thursday from 10am to 6pm, Friday–Saturday from 10am to 8pm
Phone: +45 3332 3131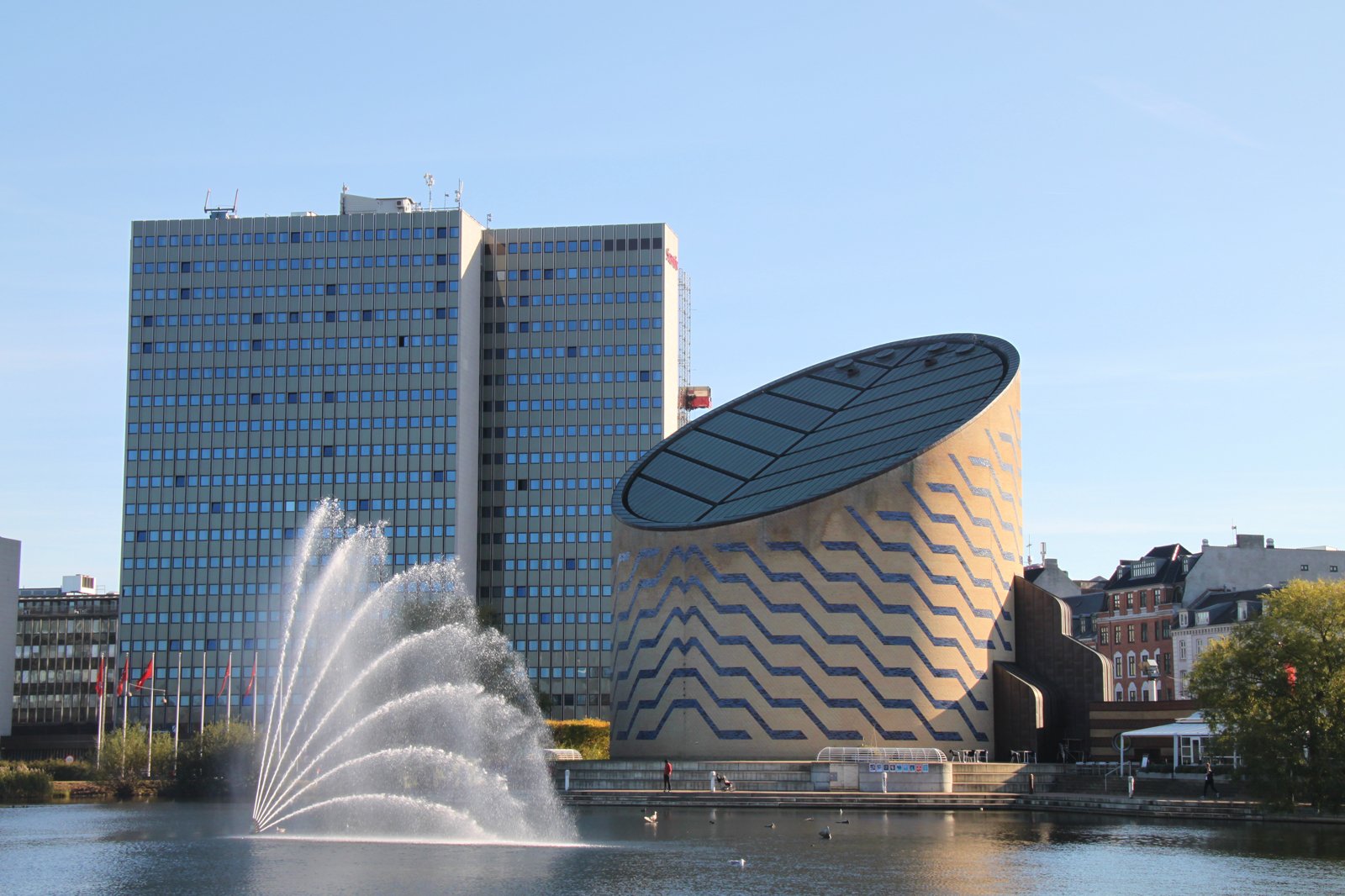 Tycho Brahe Planetarium
Watch 3D movies in the Dome Theatre
Tycho Brahe Planetarium is an innovative science centre where visitors can enjoy movie screenings and exhibitions on space. The Space Theatre features a 1,000 sq m dome screen that showcases 3D films on the universe, prehistoric times, and sea life. The movies are narrated in Danish, but headphones with English narration are available for 20 kr. Made in Space is a permanent exhibition within Tycho Brahe Planetarium, which displays an authentic moon rock that was extracted during the Apollo 17 mission. It weighs 207g, making it one of world's largest pieces moon rock on display.
Location: Gl. Kongevej 10, 1610 Copenhagen V, Denmark
Open: Monday from 12pm to 7.10pm, Tuesday – Sunday from 9.30am to 7.10pm
Phone: +45 3312 1224
photo by Tim Bartel (CC BY-SA 2.0) modified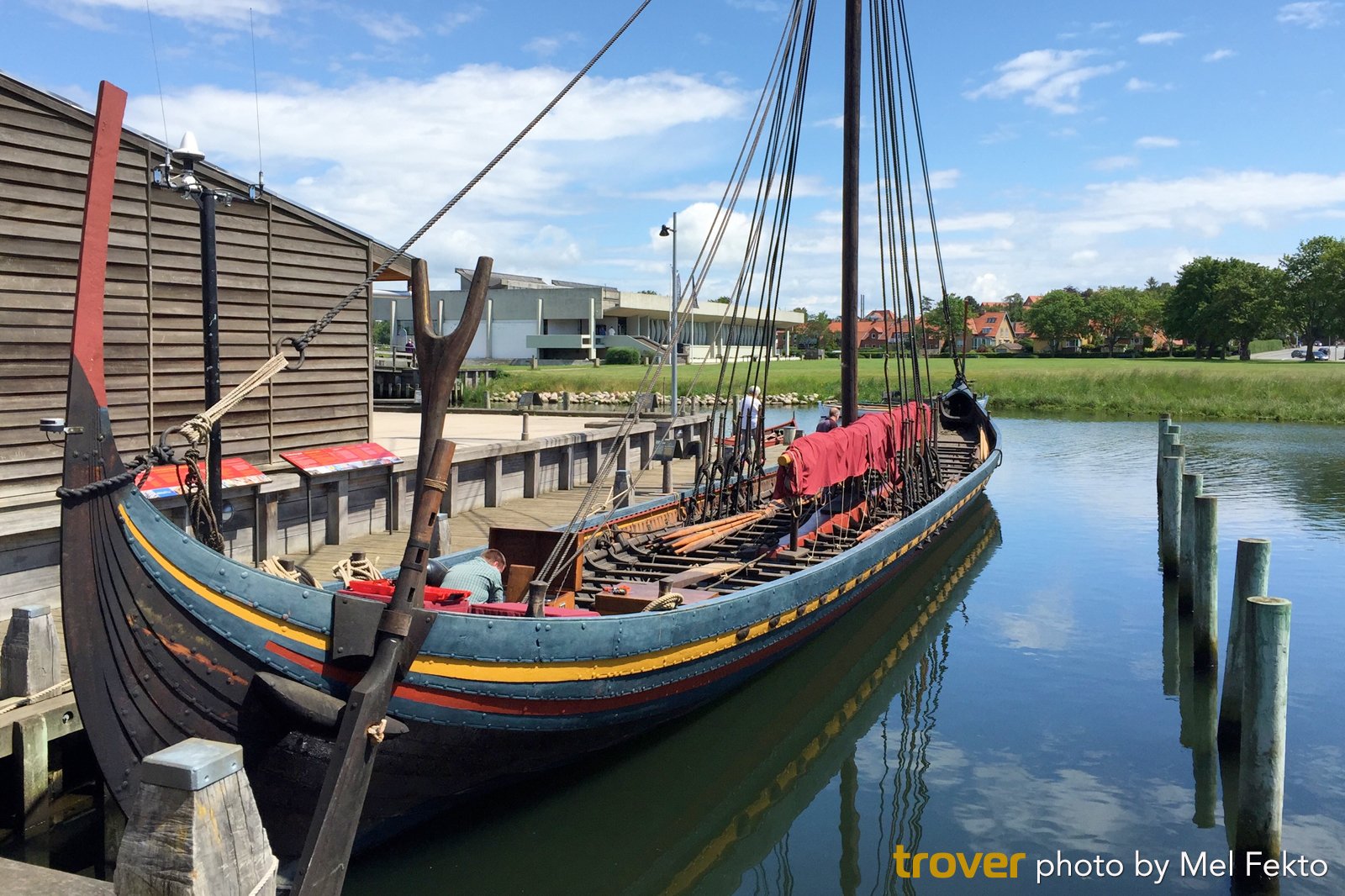 Viking Ship Museum
Set sail on a Viking ship in the summer
The Viking Ship Museum, located at Roskilde Harbour, gives you a glimpse into the life of Vikings in Denmark. The Viking Ship Hall displays 5 authentic Skuldelev ships dating back to the 11th century. The museum's boat collection has over 35 vessels, including traditional Nordic boats, kayaks, and several reconstructed Viking ships. Free guided tours are available in selected days and holidays. From 1st May to 30th September, the Viking Ship Museum offers hour-long sailing trips on a reconstructed Viking ship.
Location: Vindeboder 12, 4000 Roskilde, Denmark
Open: Daily from 10am to 5pm
Phone: +45 4630 0200
Families
History
Photo
Group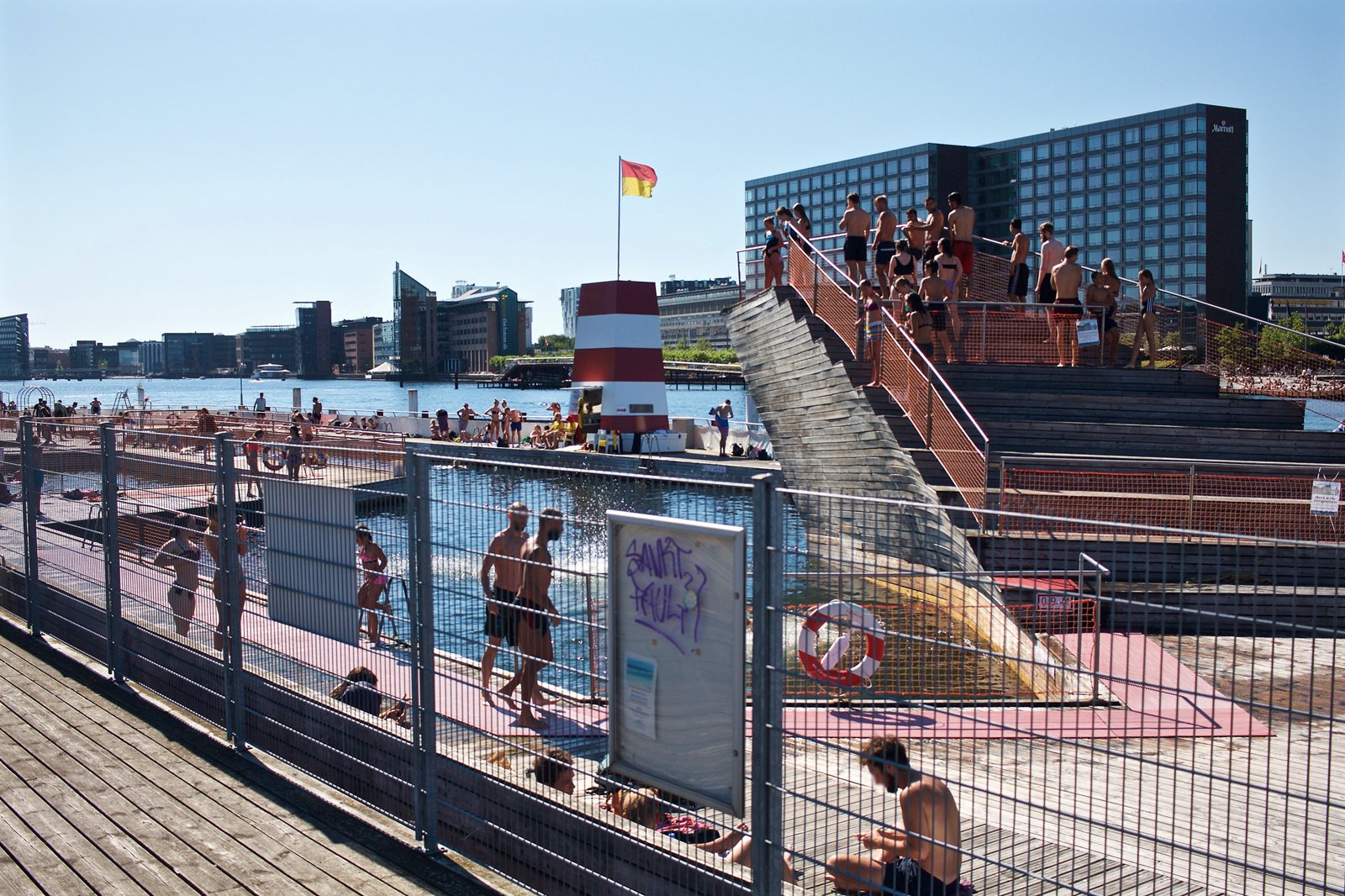 Islands Brygge Harbour Bath
Go for a midday swim at this open-air swimming complex
The Islands Brygge Harbour Bath features an expansive sundeck, 5 outdoor pools and 3 diving towers overlooking Copenhagen's waterfront Havneparken. This open-air swimming centre stretches from Langebro in the north to Bryggebroen in the south, offering beautiful views of the city's historical landmarks. Swimming right in the centre of downtown Copenhagen is an excellent way to cool off in the swelter of a Scandinavian summer.
Location: Islands Brygge 14, 2300 Copenhagen S, Denmark
Couples
Families
Budget
Single
photo by Naotake Murayama (CC BY 2.0) modified