10 Best Things to Do in the Lake District
What is the Lake District Famous For?
The Lake District is one of England's most mountainous regions, and home to the nation's tallest peak and largest lake. In addition to its 16 lakes, the region is covered in stunning greenery over summer, but it's also beautiful throughout the year.
Visit in autumn to see dazzling colours of red and yellow, or plan a holiday for the winter months, when the mountains of Lake District are blanketed with snow. There are also plenty of historical tours, stunning vista views, museums, unique shopping experiences, and stargazing opportunities, making the Lake District a prominent tourist hotspot in England.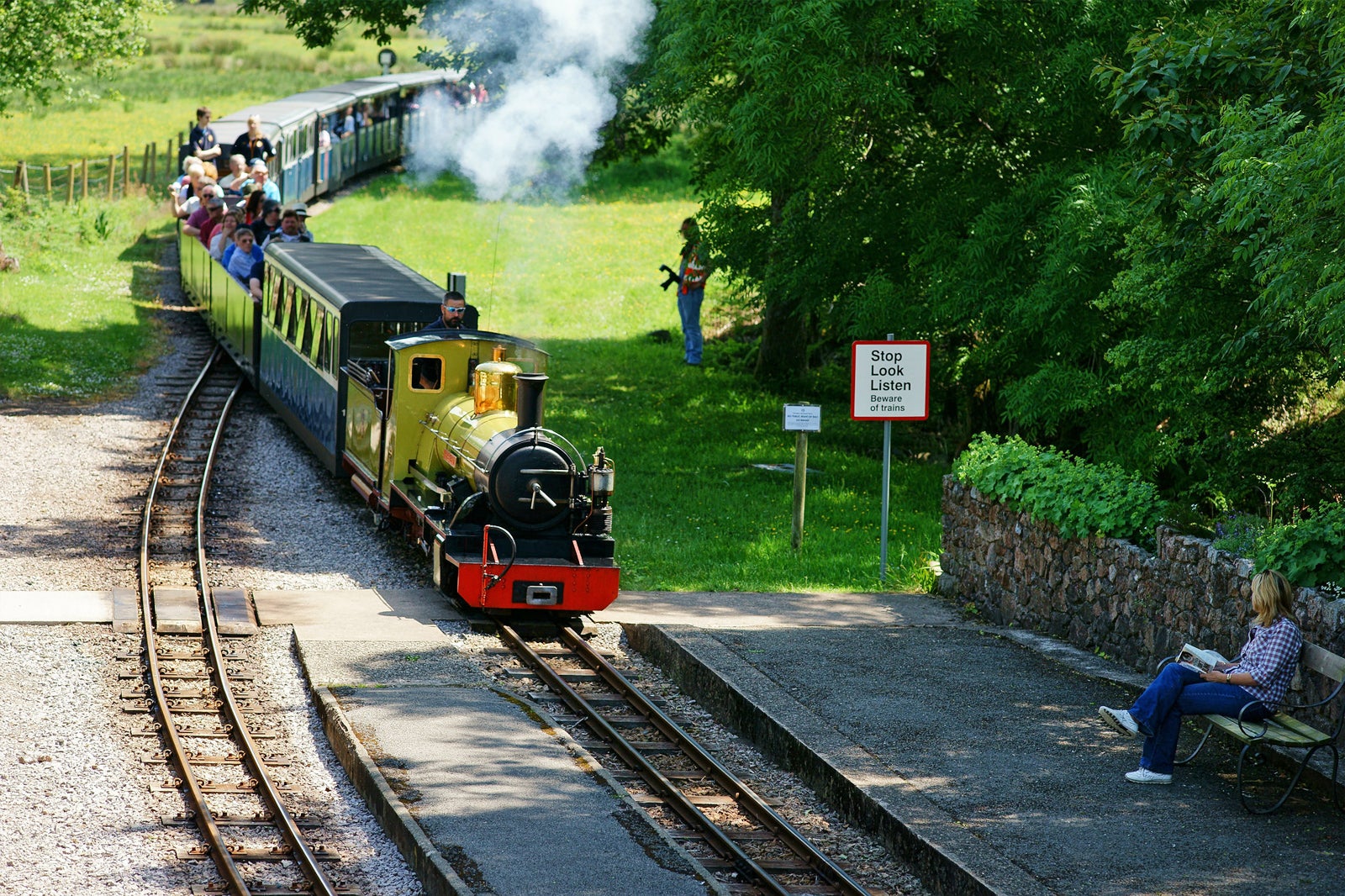 Start the day at Ravenglass
Board a miniature steam train from the district's only coastal town
Ravenglass is a pretty village that lies on the Lake District coast, home to maritime museums, a natural harbour, a Roman bathhouse, and the nearby 13th-century Muncaster Castle. However, its most popular tourist attraction is its railway tours, which run 7 miles from Ravenglass to Eskdale. During your trip on a miniature heritage steam train, you'll see scenic hills, an estuary, and the spectacular Scafell range (England's highest mountains).
Initially opened to transport iron ore in 1875, the railway line now carries over 120,000 passengers per year. Trains depart from Ravenglass around every 20 minutes throughout the day during peak season, and all-day return tickets cost around £12.50.
Location: Ravenglass & Eskdale Railway, Ravenglass, CA18 1SW, UK
Open: Daily from 8.30am to 6.40pm
Phone: +44 (0)1229 717171
photo by Peter Trimming (CC BY 2.0) modified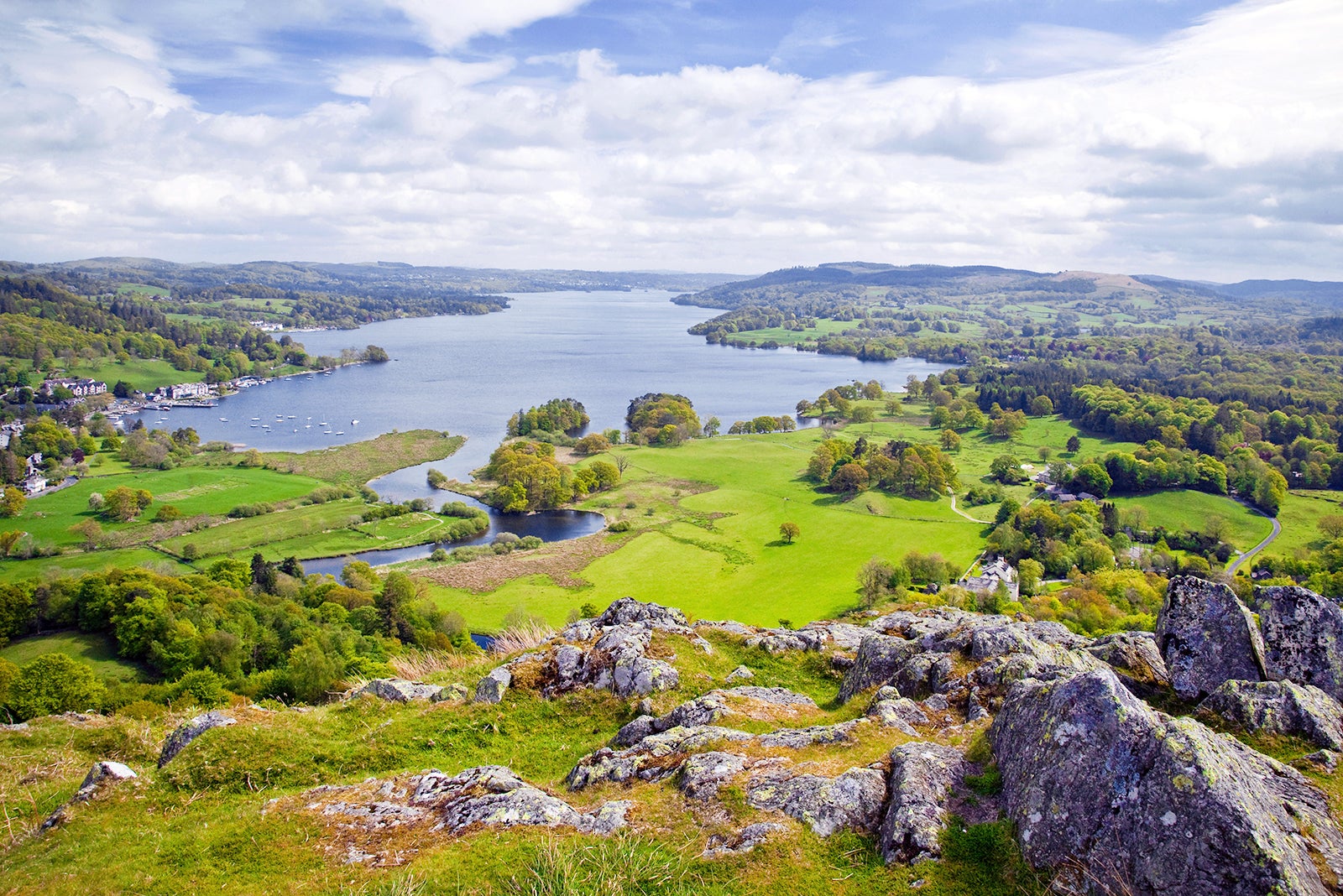 Sail on Lake Windermere
England's largest natural lake
Lake Windermere covers an area of nearly 15.5 sq km, making it the largest natural body of water in the nation. You can view the lake from dozens of hilltop and waterfront bars, cafés and restaurants, or you can traverse its many trails by foot, bicycle and even Segway. The best sights are from the lake itself, which you can enjoy by renting a row or self-drive boat.
Boat rentals are available in Waterhead, Low Wood, Brockhole, and Bowness. If you enjoy fishing, there are tours offering the chance to catch native fish like salmon, perch, and arctic charr. You can take the entire family on a 1-hour sailing trip for around £30, and first-time sailors will receive adequate safety training.
Location: Lake Windermere
Phone: +44 (0)1539 442 753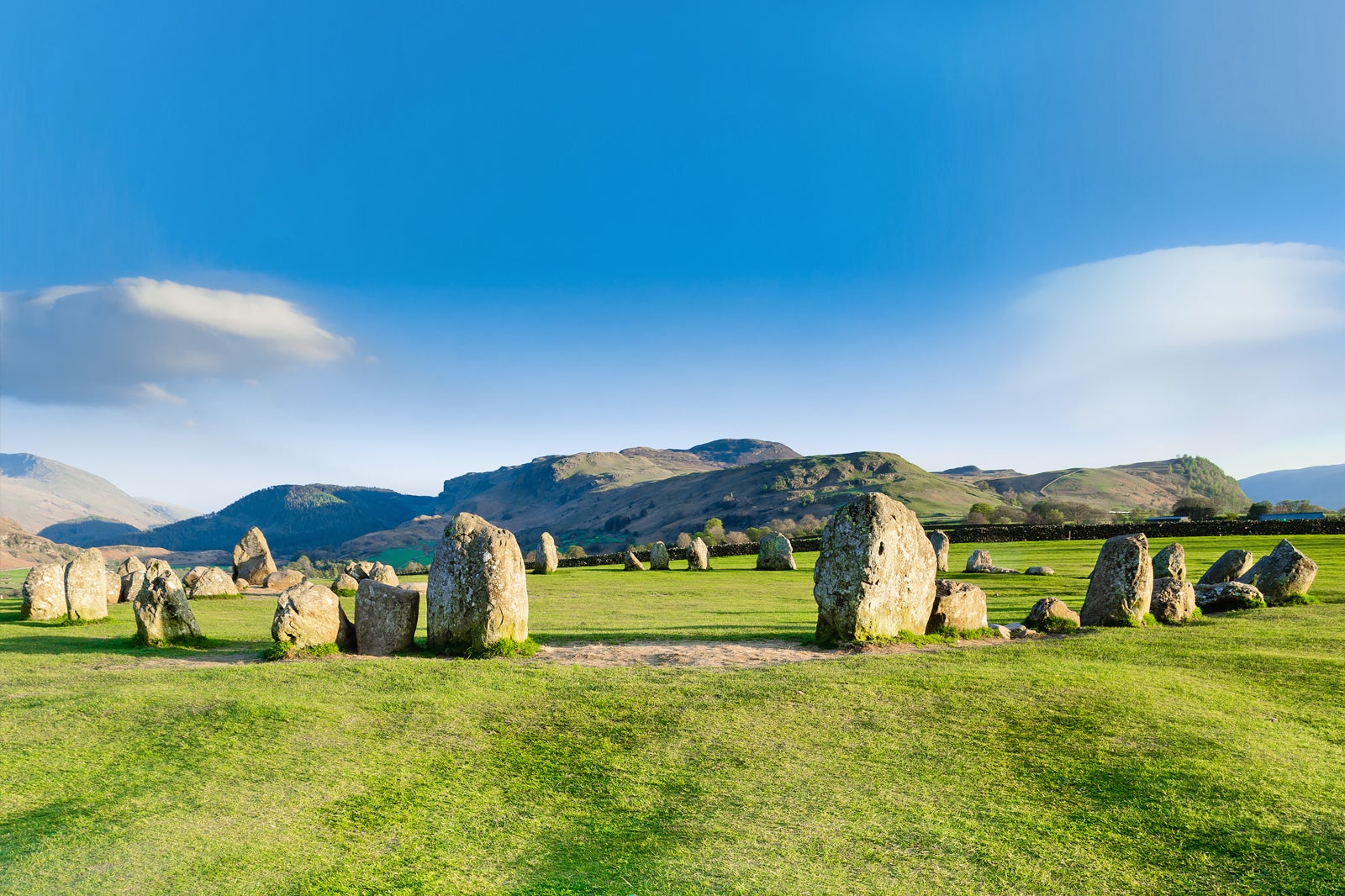 Must-See: Castlerigg Stone Circle
This ancient stone circle predates Stonehenge
The Castlerigg Stone Circle is a UNESCO World Heritage site dating back to the Neolithic period. This unique landmark is about 1.6 miles east of Keswick, a historic market town between the Skiddaw Mountain and Derwentwater Lake. Archaeologists believe the circle was built as part of a megalithic tradition around 3,200 BC, making it one of the oldest stone circles in Britain and possibly Europe.
From this ancient monument, you can relish sights of some of the Lake District's highest peaks. It's about a 35-minute walk to the site from the town of Keswick. Because the Castlerigg Stone Circle has a solar alignment, the best time to visit is during the summer solstice.
Location: Castle Ln, Underskiddaw, Keswick CA12 4RN, UK
Phone: +44 (0)3703 331 181
History
Photo
Budget
Unusual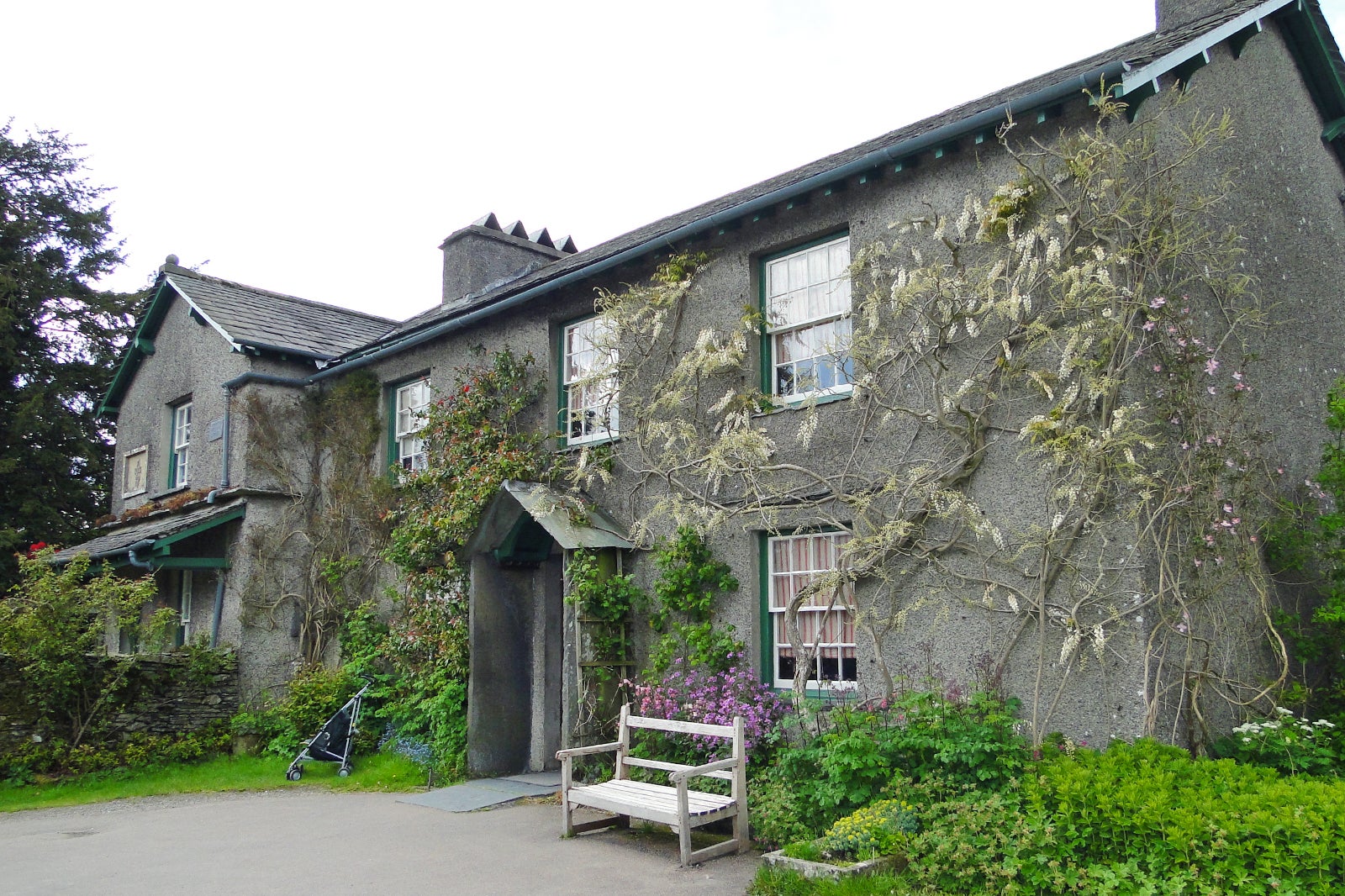 Visit Beatrix Potter's home
The Hilltop farmhouse inspired many of this renowned author's novels
The Lake District has provided a home to many famous poets, authors and novelists, most notably Beatrix Potter, the world-renowned author of children's books who wrote classics including The Tale of Peter Rabbit. Potter once lived in the village of Near Sawrey in a 17th-century farmhouse, which is open for public tours thanks to the late author's own will. Most of the interior remains unchanged since the author's residency.
You can get to the Hilltop farmhouse by car, but the most fun way to get there is to take a ferry across Windermere for about 50p and then traverse the scenic 2-mile trail that leads to this iconic landmark.
Location: Near Sawrey, Ambleside LA22 0LF, UK
Open: Daily from 10am to 4.30pm
Phone: +44 (0)1539 436 269
photo by Richerman (CC BY-SA 3.0) modified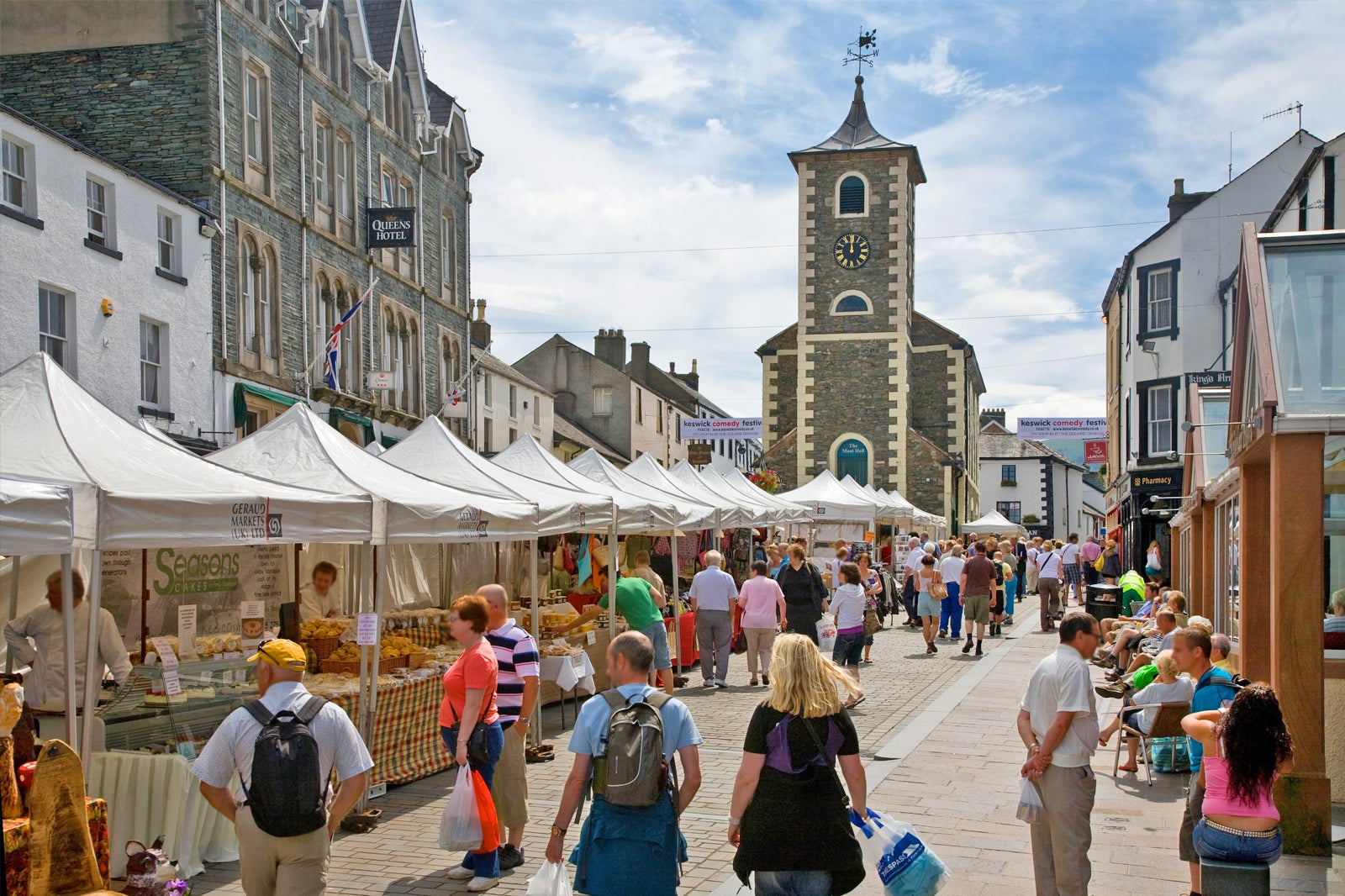 Shop at Keswick's outdoor markets
Stock up on boutique items, souvenirs and local produce
Keswick Market is one of the best places to soak up the local culture and stock up on arts and crafts, takeaway bites and local produce. This award-winning outdoor market is open every Thursday and Saturday, and has been running for over 740 years.
In almost every village in the Lake District, you'll find boutique stores, designer brands and souvenirs. Other notable weekly markets are held in towns such as Barrow-in-Furness (Monday), Penrith (Tuesday), Ambleside (Wednesday), and Egremont (Friday).
Location: Market Square, Keswick, CA12 5JR, UK
Open: Thursday and Saturday from 8am to 4.30pm (Closed on Thursdays in January)
photo by User:Diliff (CC BY-SA 3.0) modified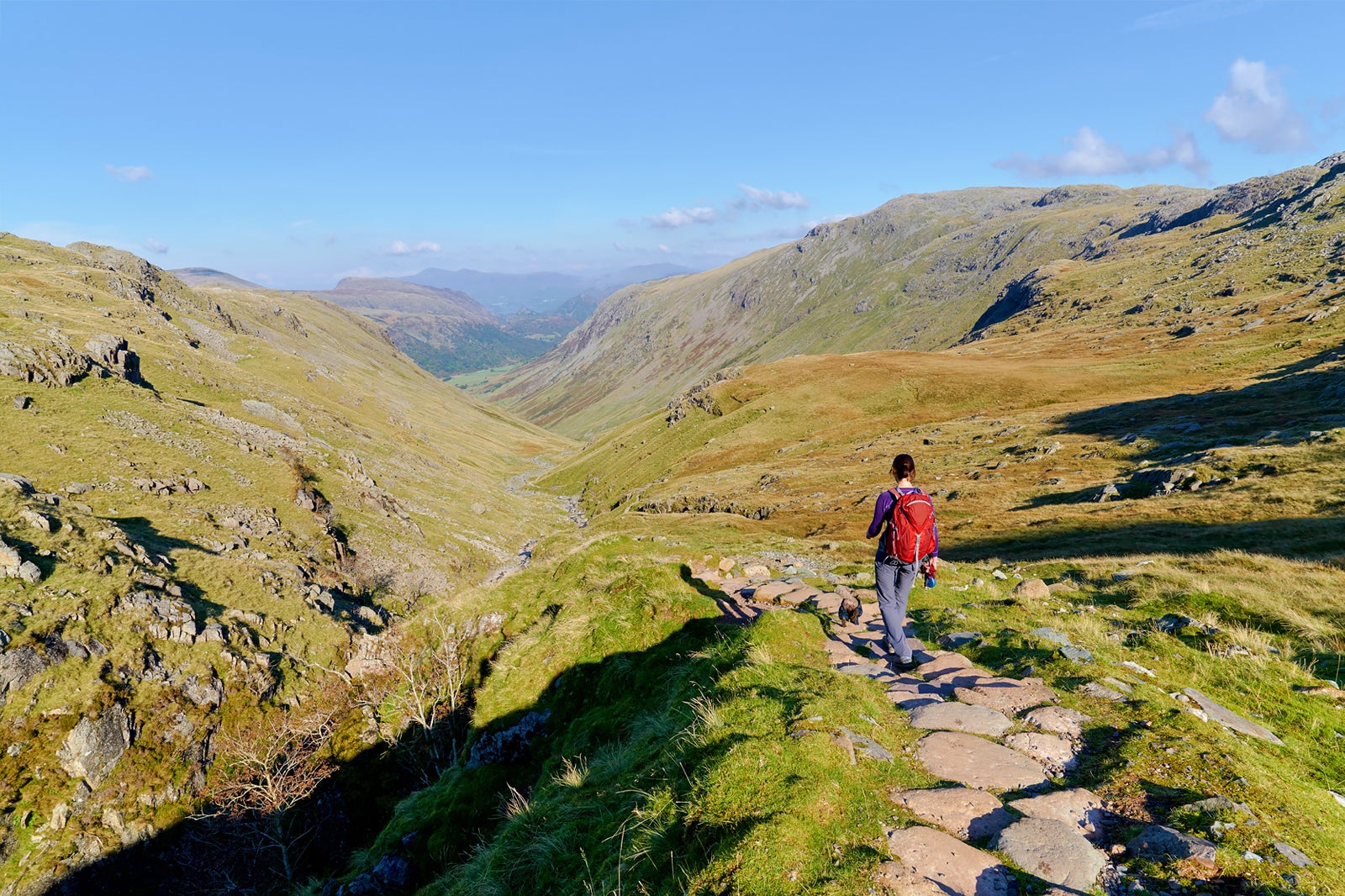 Climb Scafell Pike
Hike to the highest point in England
Scafell Pike stands at 978 metres, making it the highest peak in England. There's no denying that climbing the mountain is physically enduring, but you'll be rewarded with panoramic views of the entire Lake District when you reach the summit. Trails to the top of the mountain start from Langdale, Borrowdale and Eskdale, but the easiest way to ascend the Pike is to begin at Wasdale.
Expect to hike for up to 4 hours to reach the top of Scafell Pike from Wasdale, during which you'll cover over 5.5 miles of spectacular scenery. Remember to check the weather forecast and wear appropriate gear (especially footwear) before embarking on this daring but gratifying journey.
Location: Scafell Pike, Lake District National Park, UK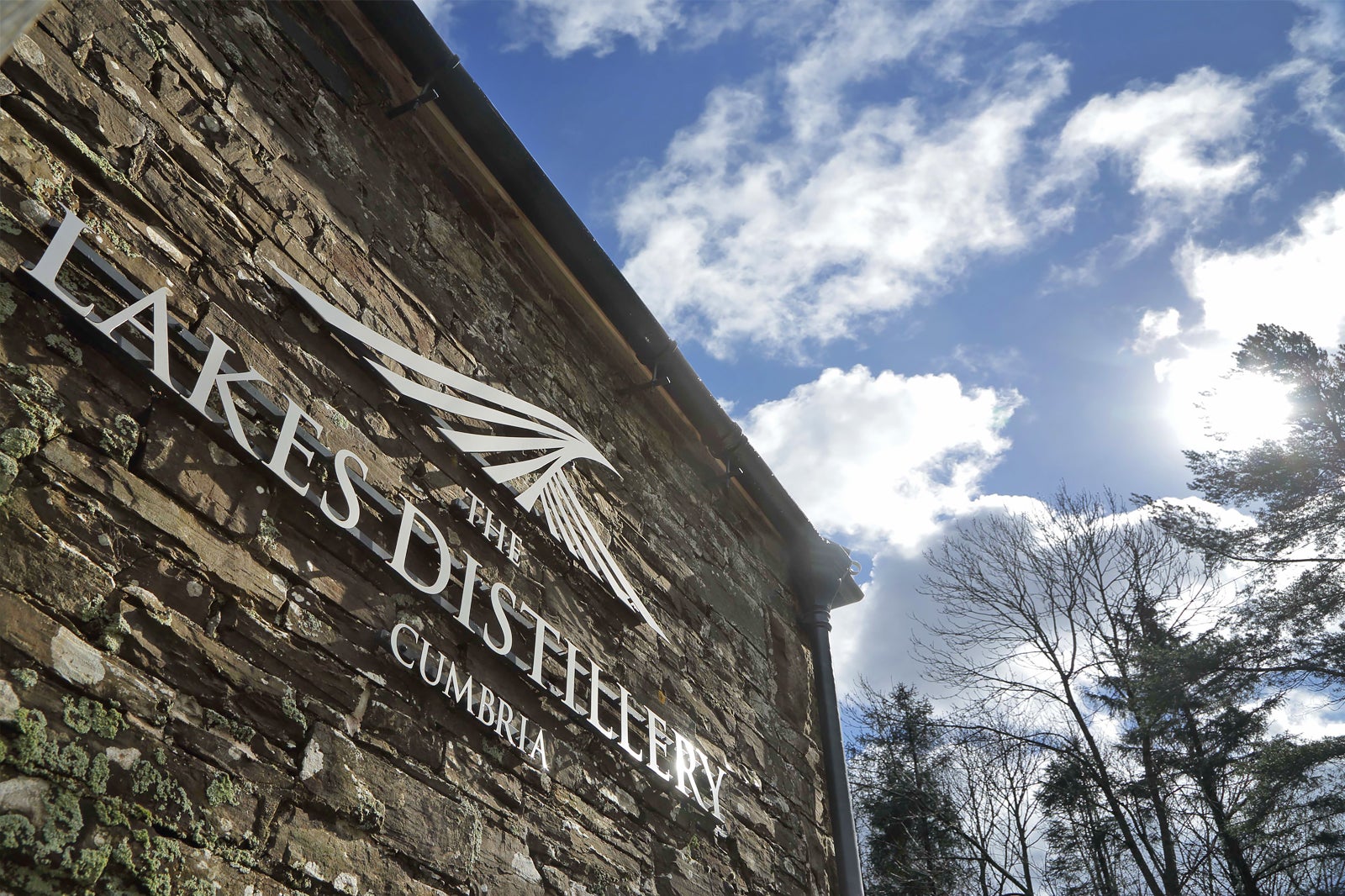 Tour the Lakes Distillery
Taste local whiskey, gin and vodka
The Lake District is draped in history, but it also boasts a wealth of new and trendy hotspots that are well worth a visit, one of them being the Lakes Distillery. Here, you can learn how spirits including gin, vodka and whiskey are made from local produce before sampling a few shots for yourself. Tours run daily, and you can meet their in-house alpacas on weekends.
Following the tour, you might want to stock up on a few bottles of these authentically local treats to take home. You can also soak up some of the alcohol from the tour by dining at its on-site restaurant, which serves traditional British pub grub.
Location: Cockermouth CA13 9SJ, UK
Open: Daily from 10am to 10pm
Phone: +44 (0)1768 788 850
photo by Lakesdistillery (CC BY-SA 4.0) modified
Fine dining in Cartmel
Eat traditional dishes in the district's Michelin-starred restaurants
The Lake District is home to several Michelin-starred restaurants, 2 of which (Rogan & Co and L'Enclume) are run by Simon Rogan in the village of Cartmel, which lies on the southern edge of the Lake District National Park. Within the park itself, you can dine in style at Forest Side in Grasmere and the Gilpin Hotel in Windermere.
You can expect to pay over £150 for the 10-course taster menus offered at the restaurants above, but with the county being home to Grasmere gingerbread, the Cumberland sausage and the Cartmel sticky toffee pudding, it's well worth trying a range of dishes. If you just want to try one dish, you can pay around £18 to £30 for a main course at Rogan & Co.
photo by Joe Saunders (CC BY-SA 2.0) modified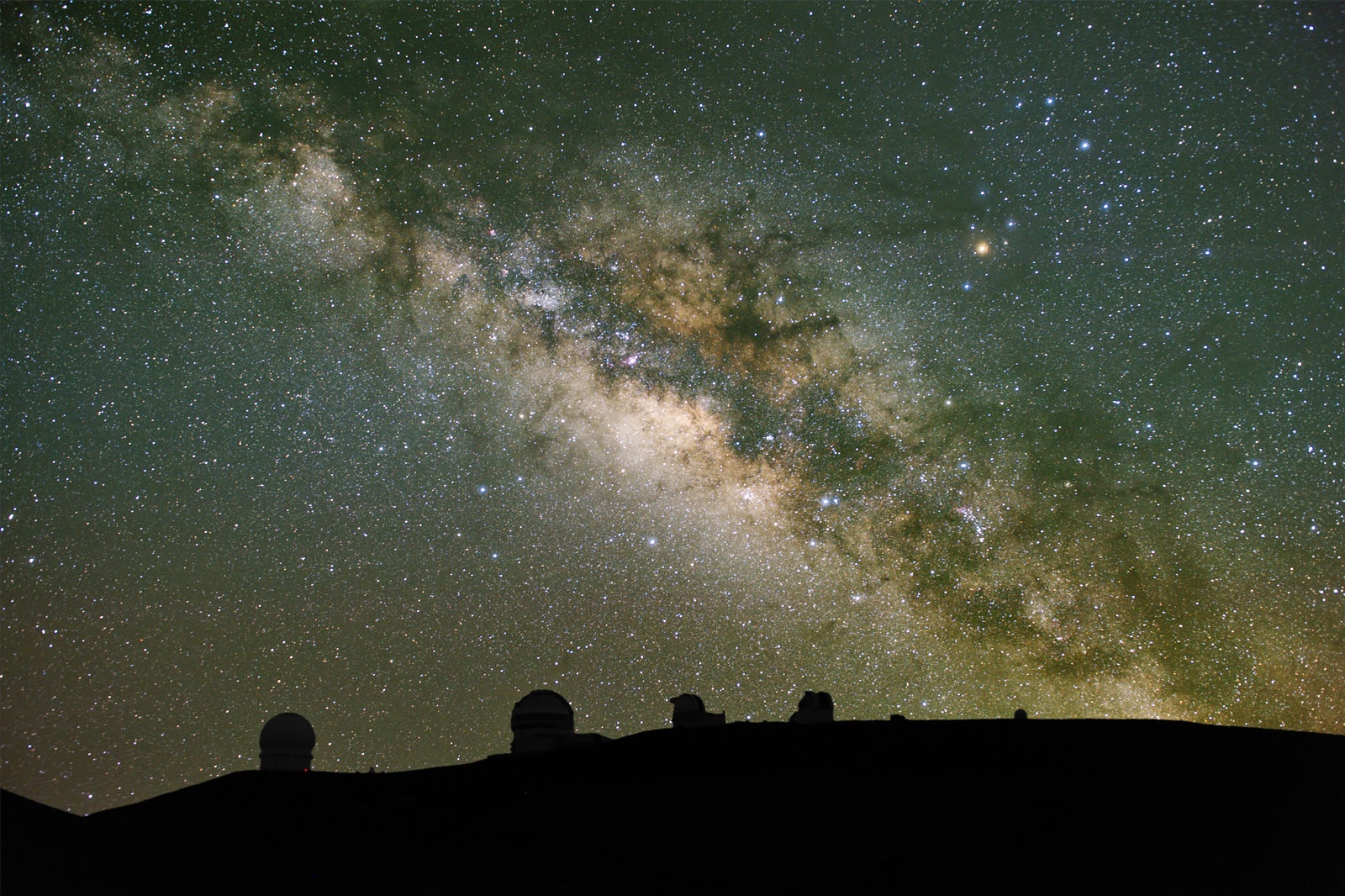 Head to Low Gillerthwaite Field Centre
Observe the Milky Way after sunset
The Low Gillerthwaite field offers spectacular views of the Milky Way on a clear night thanks to having a very low level of light pollution. Said to be the least inhabited valley in England, it's one of the few places in England that has been officially named a Dark Sky Discovery Site, and the local tourist centre offers telescope tours and stargazing events.
We recommend checking the evening weather forecast before booking a trip to the Low Gillerthwaite Field Centre – overcast skies will spoil your view of the stars. All profits generated by the Low Gillerthwaite Field Centre are donated to charity. Opening times can vary depending on the weather and season, so call in advance before visiting the centre.
Location: Ennerdale, Cleator, CA23 3AX, UK
Phone: +44 (0)1946 861229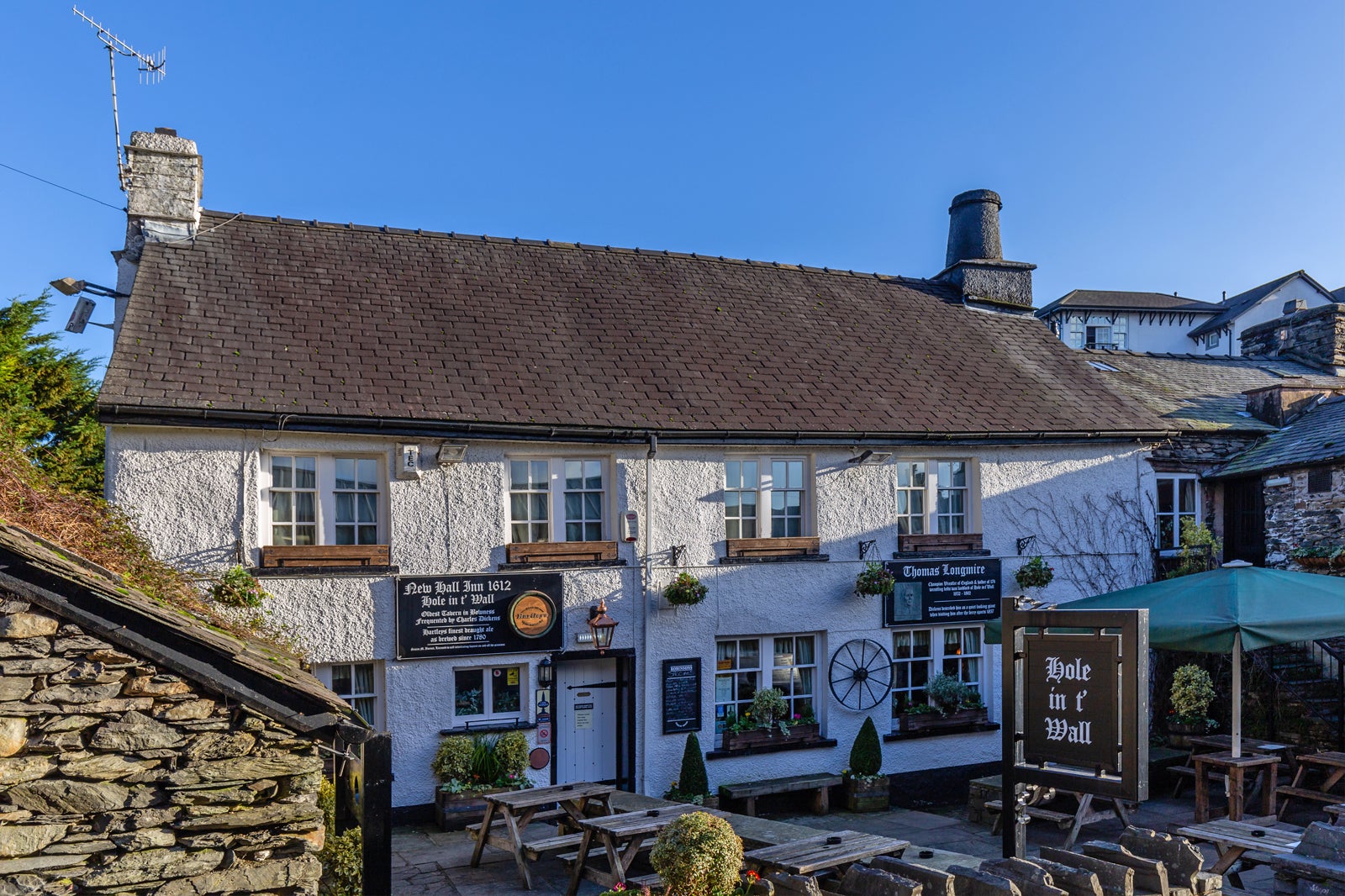 End the day at a traditional pub
Enjoy locally brewed craft beers and ales by the lake
There's no shortage of traditional pubs surrounding the lakes of the Lake District National Park. You'll find some of the oldest pubs in the towns surrounding Lake Windermere, which serve local craft ales and lagers, as well as a range of traditional English dishes.
Located in Bowness, one the longest-established pubs in the Lake District is the Hole in t'Wall, which dates back to 1612. Besides the heating and electricity, the décor of this charming pub remains largely unchanged.
Location: Robinson Pl, Bowness-on-Windermere, Windermere LA23 3DH, UK
Open: Monday–Thursday from 11am to 11pm, Friday–Saturday 11am to 11.30pm, Sunday from noon to 11pm.
Phone: +44 (0)1539 443 488
photo by Michal Klajban (CC BY-SA 4.0) modified