10 Best Places to Go Shopping in Hong Kong
What to Buy and Where to Shop in Hong Kong
Shopping in Hong Kong is one of the city's must-dos. There's something for every season and style somewhere in this dense metropolis and with a bit of in-depth knowledge you can track down pretty much any article you'd like to buy. Have a look at what we consider to be the best places to go shopping in Hong Kong, so you can pinpoint that elusive bargain or exclusive must-have item.
Designer shops and exclusive labels are relatively easy to locate here and lots of visitors fly in to restock and update their wardrobe, as well as to shop for silk products and Chinese artwork at affordable prices. If you're a short-term visitor, you can save even more money when shopping in Hong Kong's shopping malls because you can receive your tax back if you show your passport.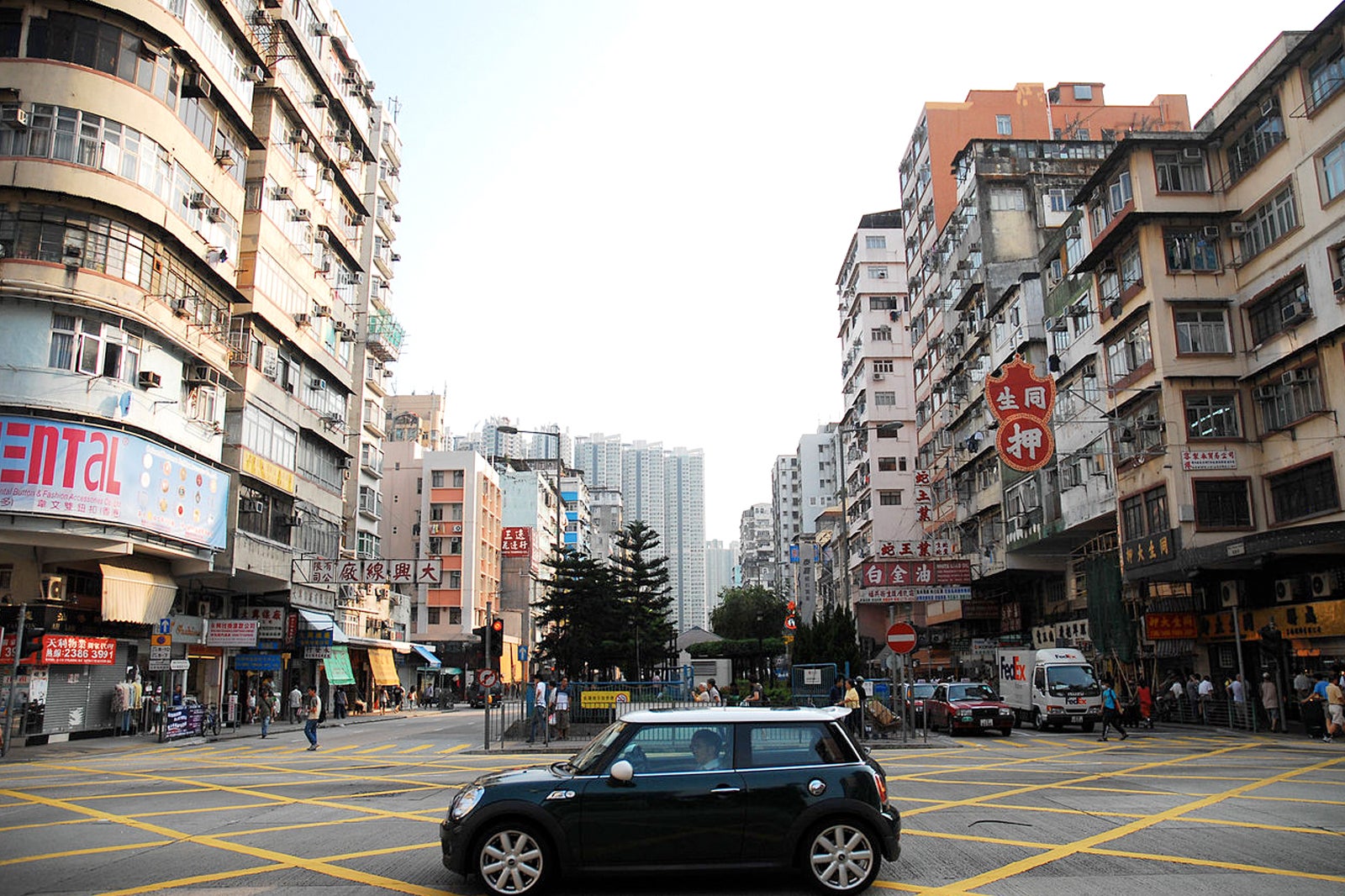 Kowloon is easily one of the main places to go for shoppers in Hong Kong. You can find busy and fascinating street markets in the Yau Ma Tei and Mong Kok areas, at the far end of Nathan Road. The northern part of the road is the place to go if you are bargain hunting – Ladies Market (11am to 11.30pm) and Jade Market (Monday–Saturday from 11am to 5.45pm) are among Kowloon's most popular shopping venues.
Location: Kowloon, Hong Kong
photo by Mstyslav Chernov (CC BY-SA 3.0) modified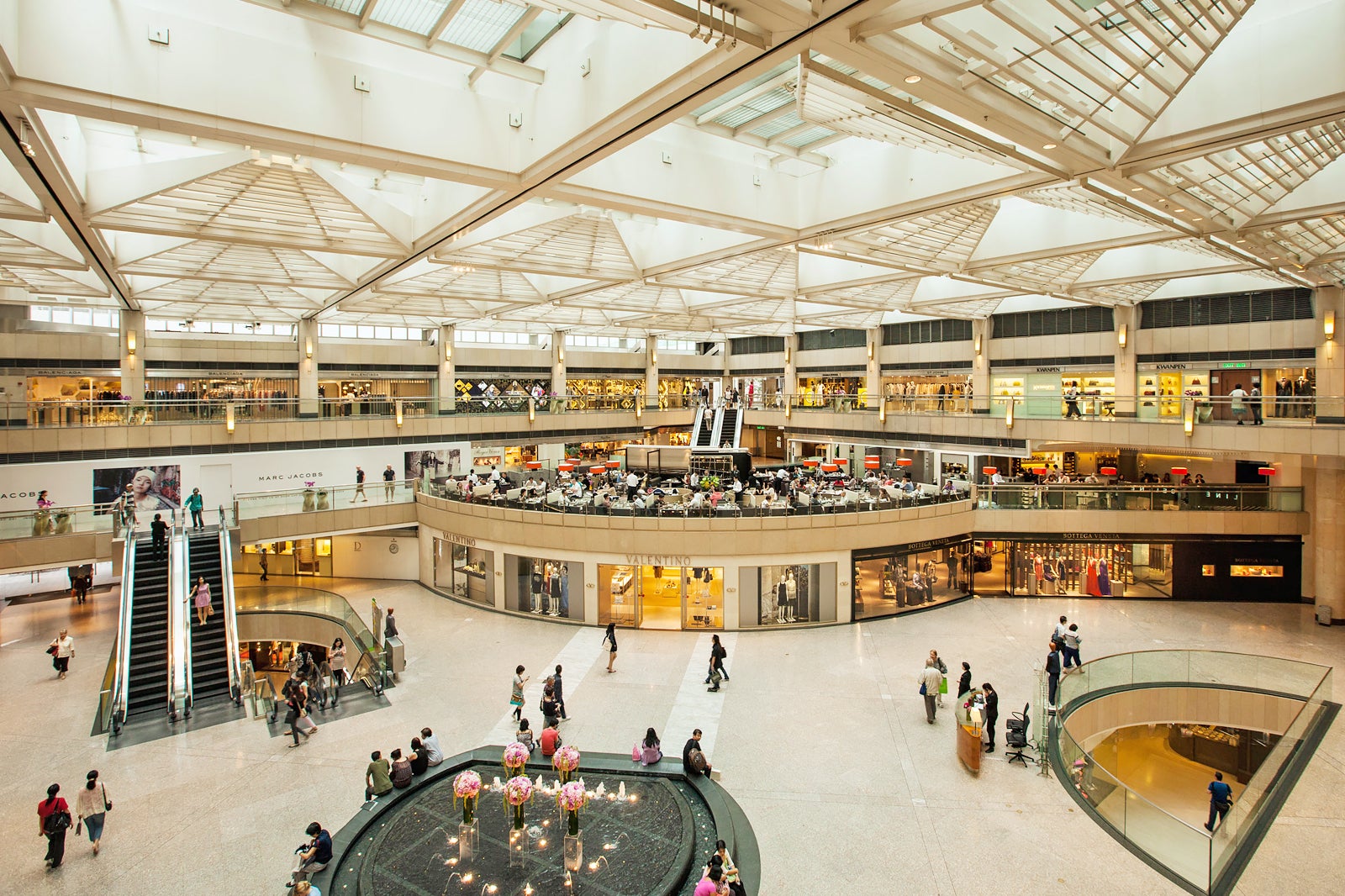 Landmark Hong Kong
Hong Kong Island
The Landmark Hong Kong is an upmarket shopping mall with over 200 chic designer brands, many of which are rarely showcased elsewhere in Asia. Prestigious names include Stella McCartney, Alexander McQueen, and Burberry, as well as accessories by Coach, Hermes, and Dior.
The mall is within walking distance of Lan Kwai Fong, Hong Kong Park, and Hong Kong Zoological & Botanical Gardens.
Location: 15 Queen's Road Central, Central, Hong Kong Island, Hong Kong
Open: Daily from 10am to 10pm
Phone: +852 2500 0555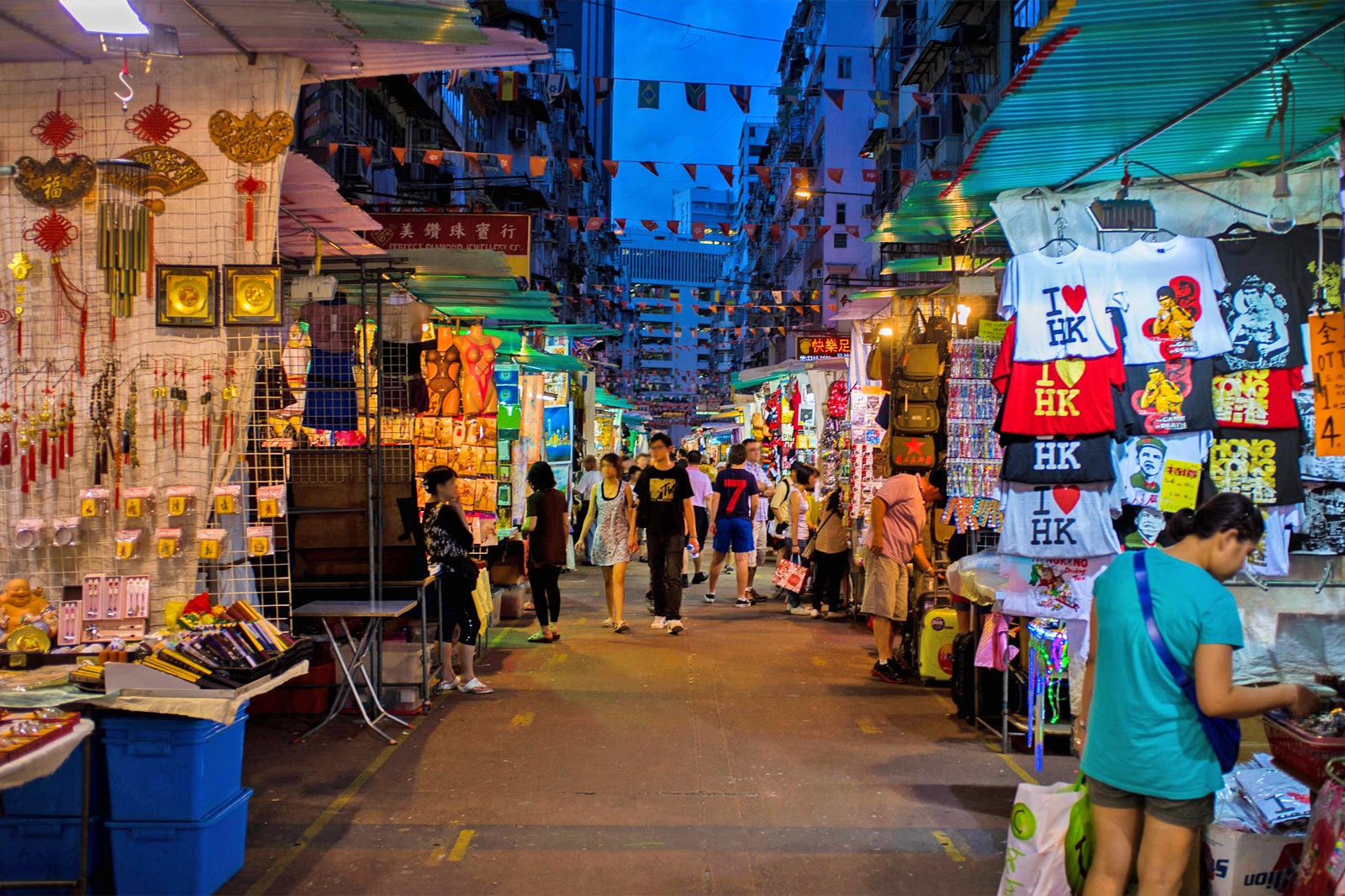 Temple Street Night Market
Kowloon
Temple Street Night Market is the place to go in Kowloon for cheap clothes, delicious street food, and souvenirs. One of Hong Kong's liveliest flea markets, you'll find many fortune-tellers and herbalists and, on the odd occasion, some free open-air Cantonese opera. Any marked prices should be taken as suggestions alone, as this is definitely the place to bargain.
Location: Temple Street, Jordan, Kowloon, Hong Kong
Open: Daily from 5pm to 11pm
photo by severin.stalder (CC BY-SA 3.0) modified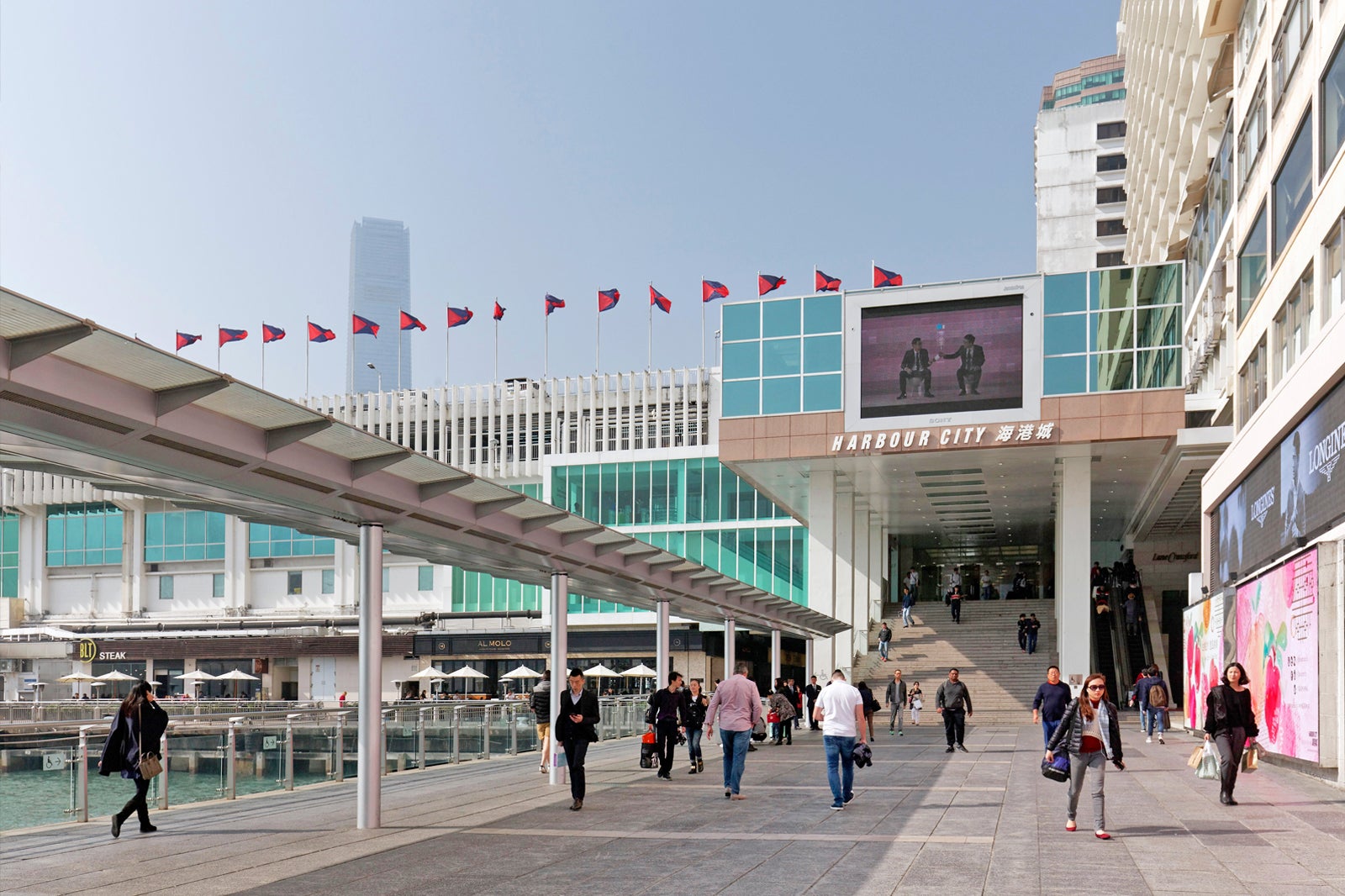 Harbour City at Tsim Sha Tsui has over 700 stores and entertainment outlets spread across 5 areas: Ocean Terminal, Marco Polo Hong Kong Hotel Arcade, Ocean Centre, Star Annex, and Gateway Arcade.
There are over 50 dining options, ranging from fast food outlets and coffee bars, to casual bistros and upmarket restaurants. Visit the 5th floor Ocean Terminal Deck for spectacular views of Hong Kong's Victoria Harbour and the South China Sea.
Location: 3–27 Canton Road, Tsim Sha Tsui, Kowloon, Hong Kong
Open: Daily from 10am to 10pm
Phone: +852 2118 8666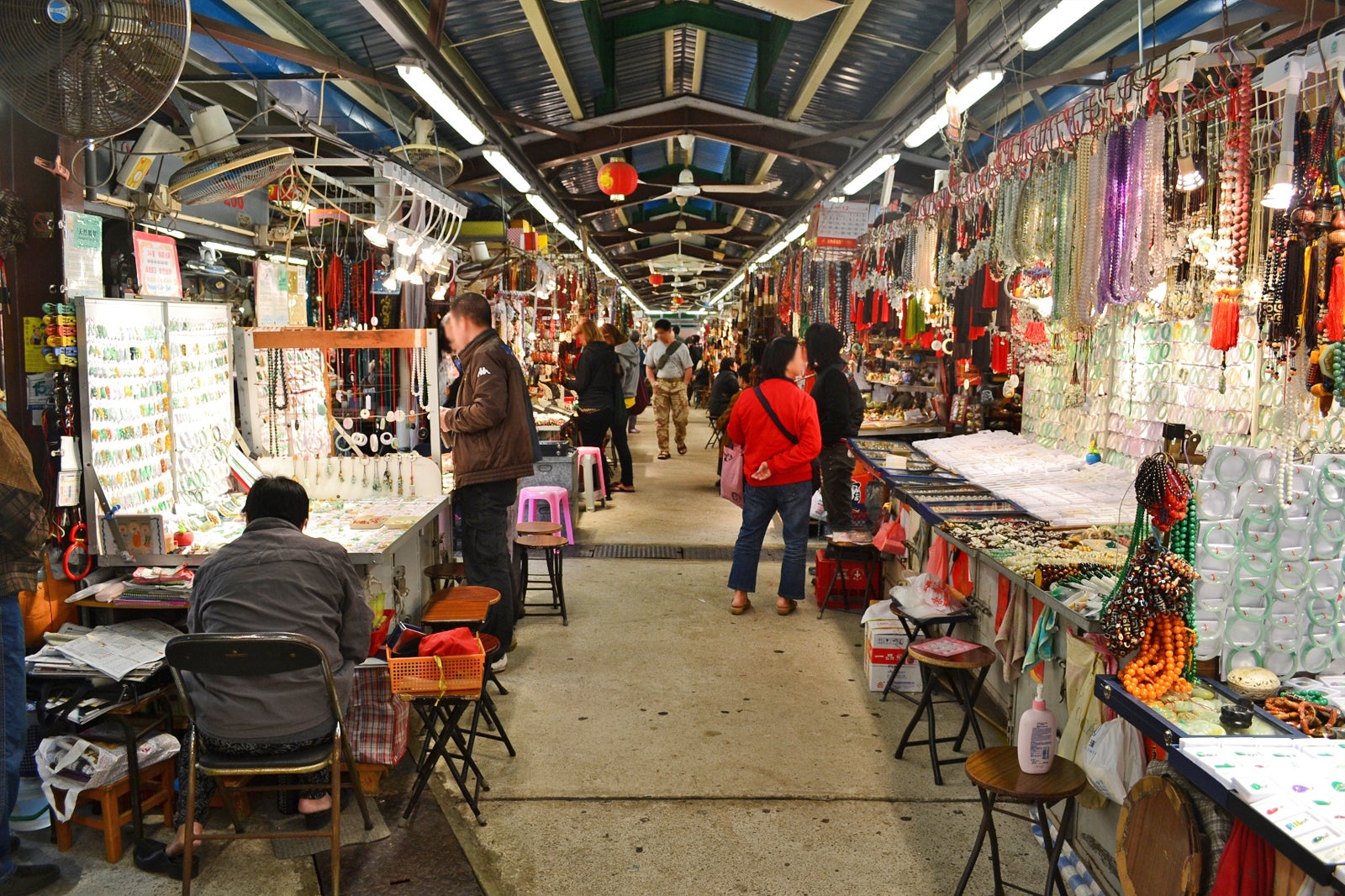 Jade Market is a jewellery wholesale and retail street in Kowloon, about 450 metres southwest of the MTR Yau Ma Tei Station. Expect to find local jewellers selling precious stones, pearls, and jade of all shapes and sizes.
High-quality jade from the permanent shops usually carries a certificate indicating its grade. The entrance is at the junction of Canton Road and Jordan Road – look out for a 3-tonne jade stone next to the maps of the market.
Location: Junction of Kansu Street and Battery Street, Yau Ma Tei, Kowloon, Hong Kong
Open: Monday–Saturday from 11am to 5.45pm (closed on Sundays)
photo by David Boté Estrada (CC BY-SA 2.0) modified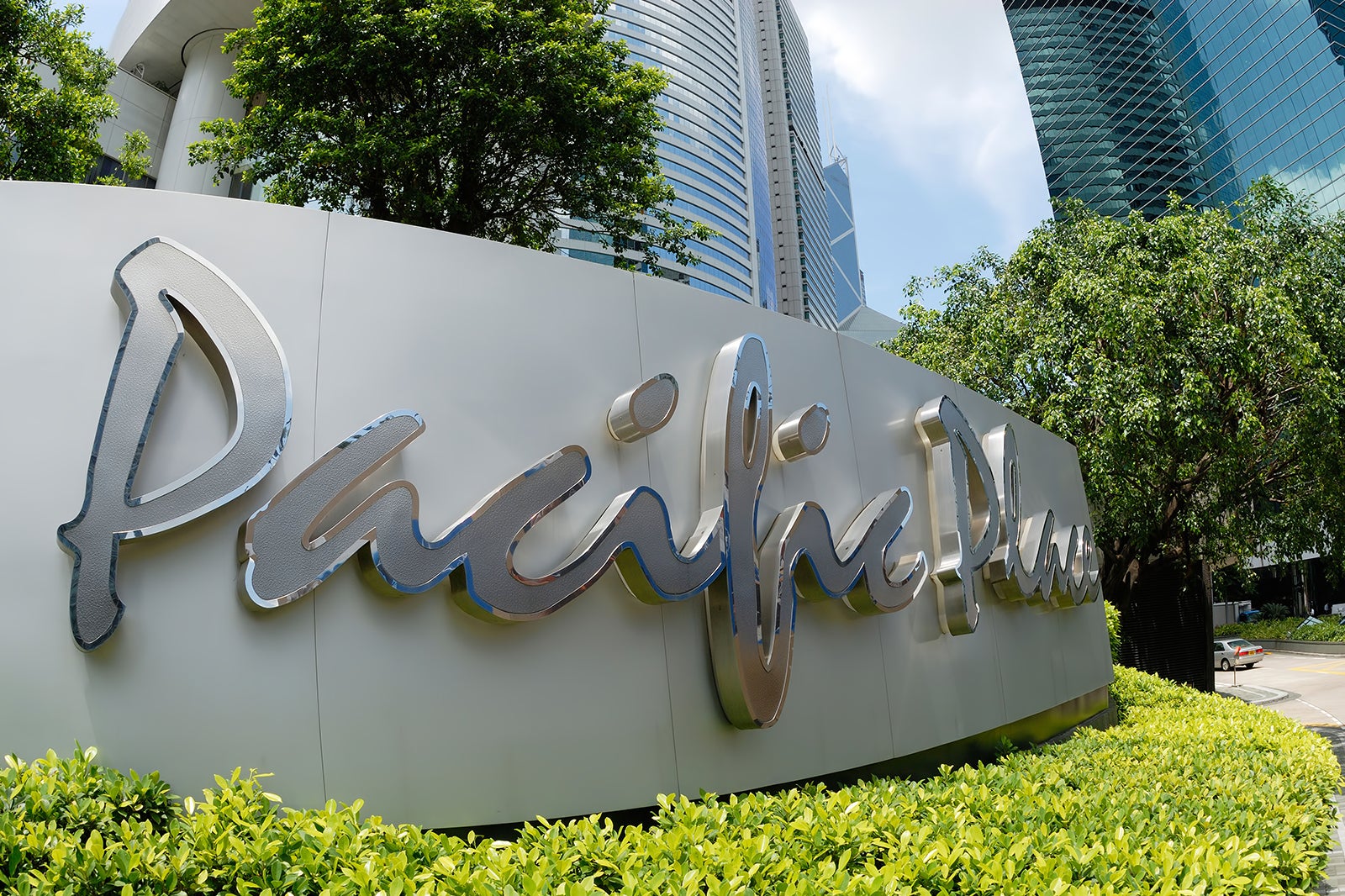 Pacific Place
Hong Kong Island
Pacific Place has around 200 exclusive fashion outlets and 3 department stores. Thanks to its high location, you'll get to enjoy views of iconic landmarks such as The Peak, Hong Kong Park, and Central Piers.
Familiar names include Brooks Brothers, Balmain, and Shanghai Tang, as well as fine jewellers such as Chopard and Cartier. You can catch the latest films at its luxurious onsite cinema, which offers stadium-style seating and a private lounge.
Location: 88 Queensway, Admiralty, Hong Kong Island, Hong Kong
Open: Daily from 10am to 10pm
Phone: +852 2844 8988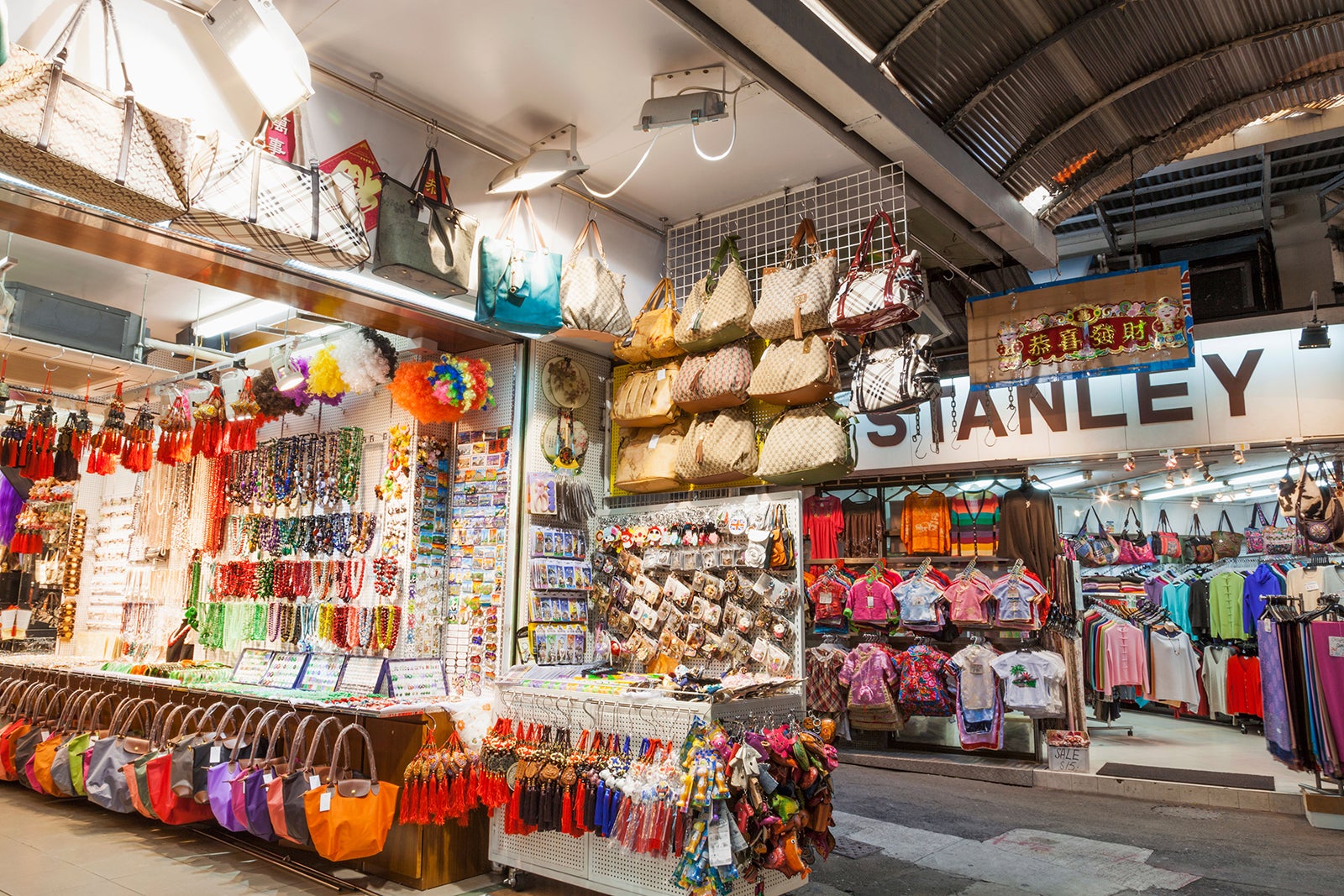 Stanley Market
Hong Kong Island
Stanley Market is often packed with inexpensive treasures, including bamboo bird cages, paper lanterns, and Chinese ornaments. You'll also find Chinese silk and linen on display, some of which are crafted into bags, tablecloths, and clothes.
While the market mostly attracts tourists, you'll notice frequenting the eateries along Stanley Village's breezy waterfront, where you can enjoy authentic Cantonese cuisine with ocean views.
Location: Stanley Municipal Services Building, 6 Stanley Market Rd, Stanley, Hong Kong
Open: Daily from 10am to 7pm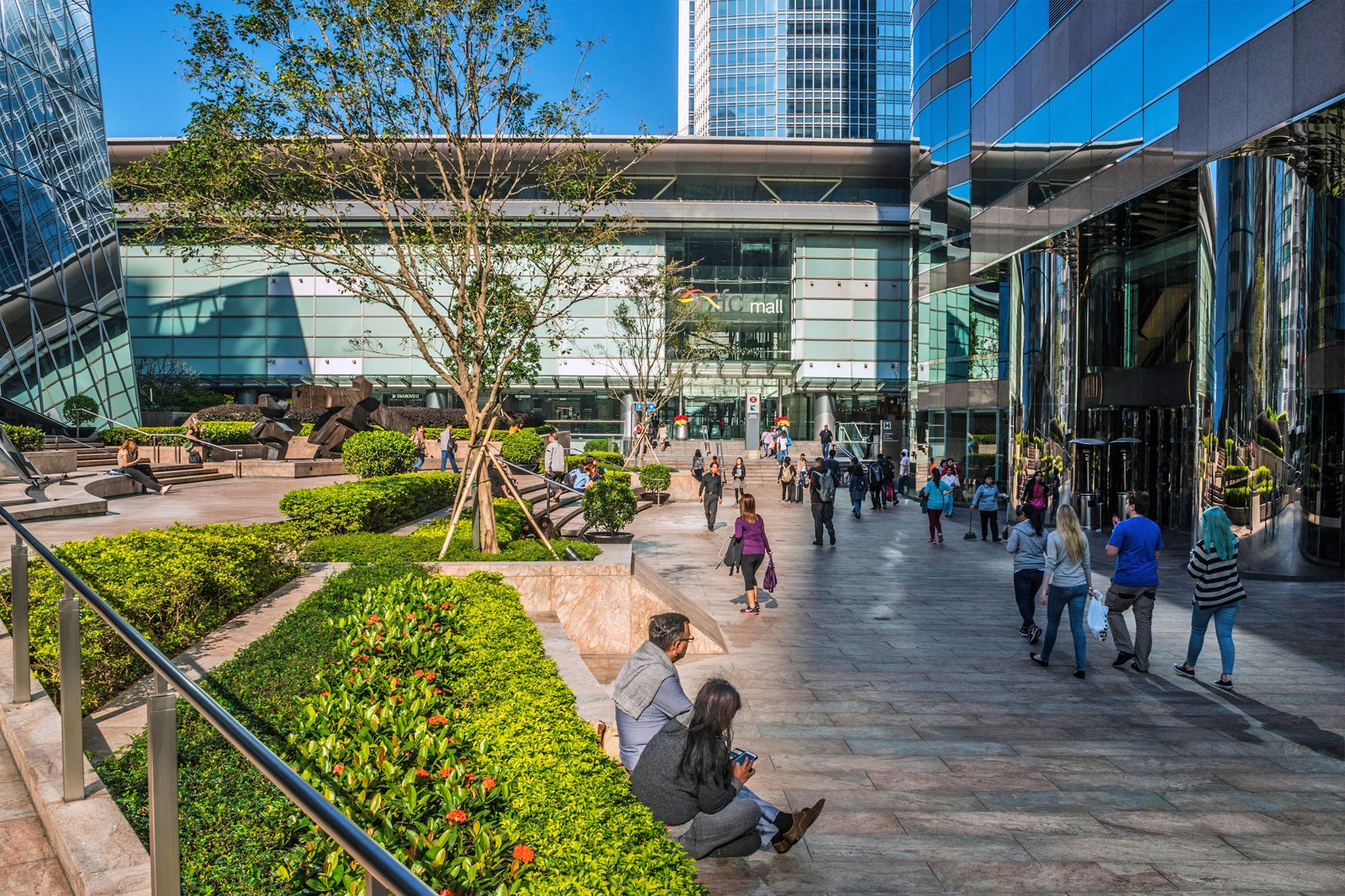 IFC Mall Hong Kong, located above Hong Kong Station in Central, is part of a multi-complex, which includes 2 office towers, a luxury suite-apartment building, and a 5-star hotel.
This shopping mall offers an extensive selection of mid-range and luxury stores, mixed together with some fantastic restaurants. There's also a rooftop terrace, where you can bring your own food and enjoy the superb views.
Location: 8 Finance Street, Central, Hong Kong
Open: Daily from 10am to 10pm
Phone: +852 2295 3308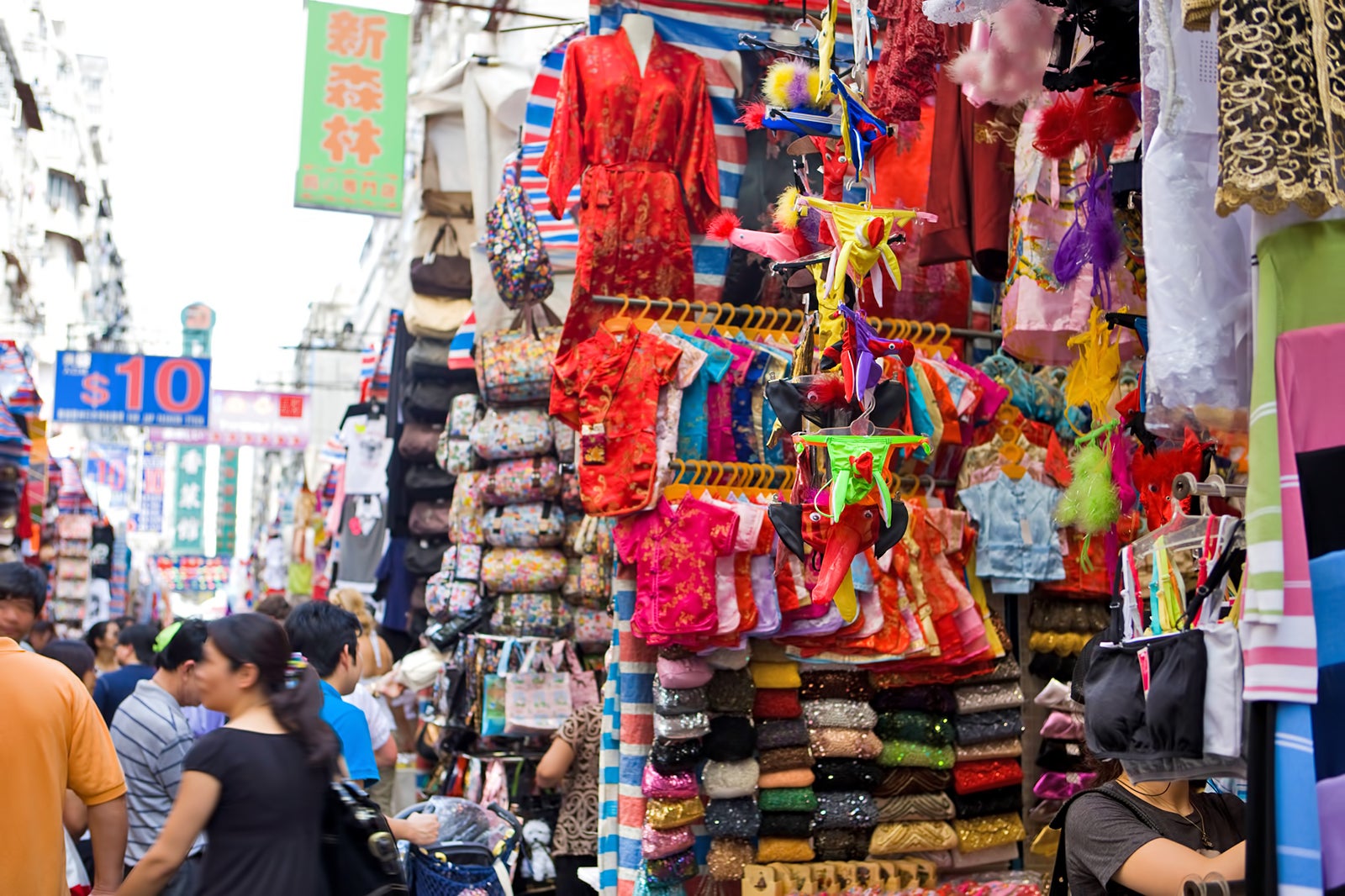 Ladies Market is an all-day fashion market in the Mongkok district of Kowloon. As the name suggests, the market caters to a female crowd, with dozens of stalls selling clothes, handbags, and shoes.
Bargaining is a must at Ladies Market, as prices are always inflated. Along the way, there are street food stalls and local snacks to try.
Location: Tung Choi Street, Mong Kok, Hong Kong
Open: Daily from 11am to 11.30pm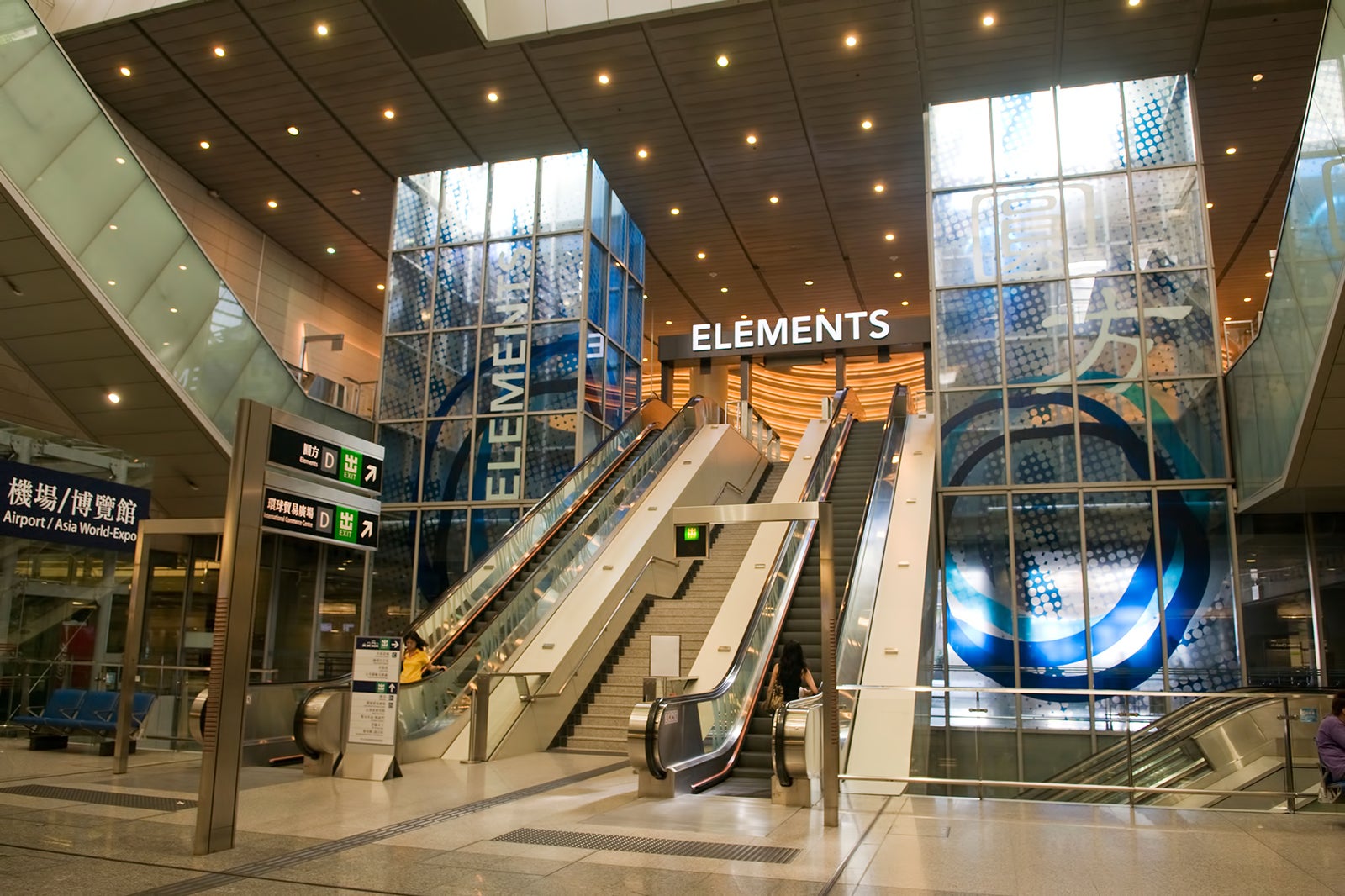 Elements Hong Kong, located above Kowloon MTR Station, offers a fantastic range of sought after brands, a good selection of dining options, an ice rink and a 1,600 capacity cinema.
The mall has 5 zones with visual displays themed around the Chinese elements, such as decadent fountains, ornate wooden carvings, sleek metal designs, and grand rock sculptures.
Location: 1 Austin Rd W, Tsim Sha Tsui, Kowloon, Hong Kong
Open: Daily from 10am to 9pm
Phone: +852 2735 5234