10 Things to Do in Hong Kong on a Small Budget
Holidays in Hong Kong Don't Have to Be Expensive
Exploring Hong Kong on a small budget is very possible, despite the city's reputation as an expensive modern city with seemingly endless luxury dining and shopping opportunities. The thing to remember when living cheap in Hong Kong is that it's often the little extras that cost the most money. A scenic bus tour is rarely free, but you can easily head out on foot and soak up the atmosphere of old Hong Kong for next to nothing.
Look out for lots of tourist perks while at the airport – tram tickets, free SIM cards and city maps are often available in the arrivals hall. Check out this handy guide on free things to do in Hong Kong so that you can make the most of your holiday, spending next to nothing while doing so.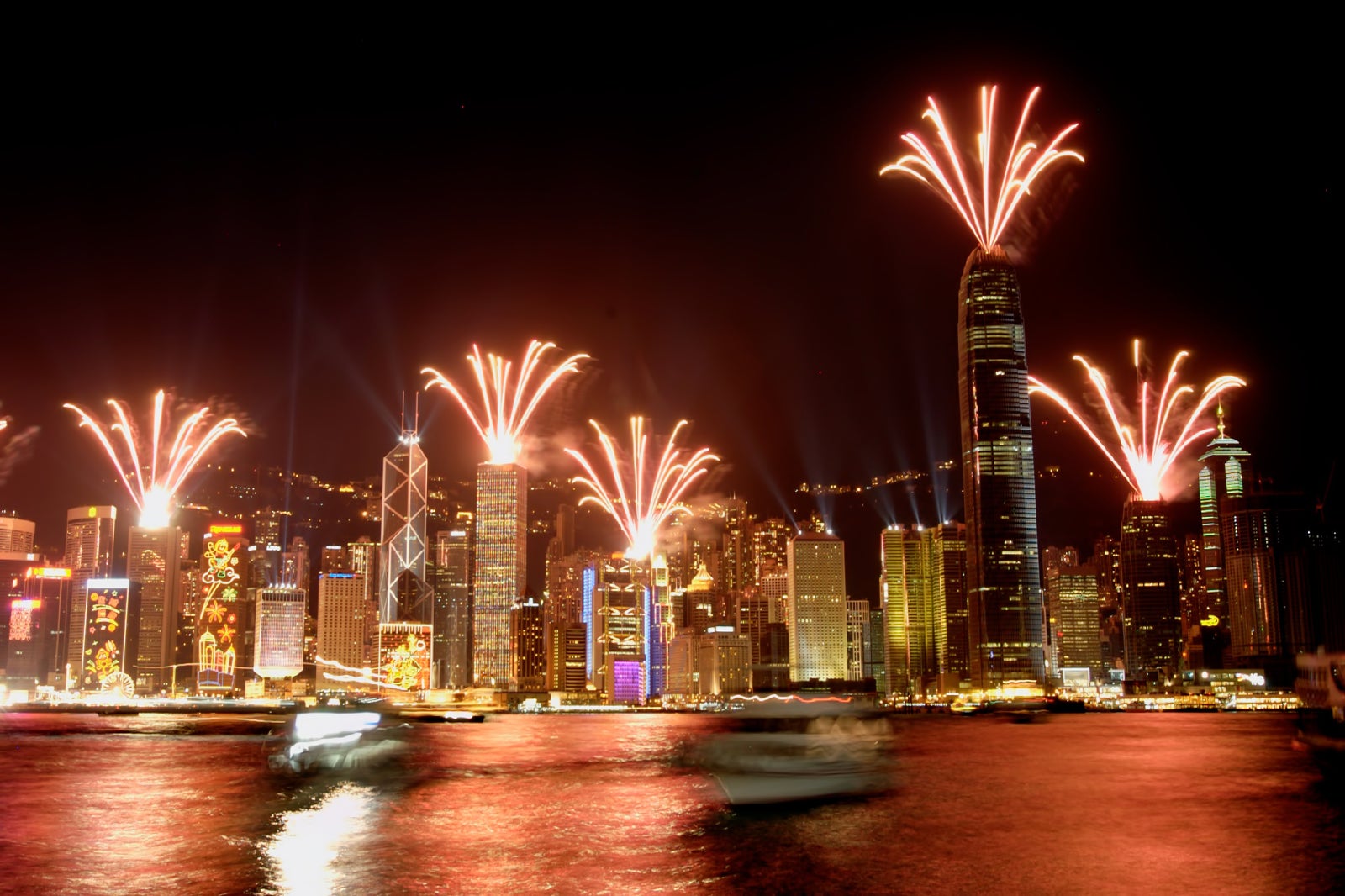 Couples
Families
Photo
Nightlife
Budget
Symphony of Lights Hong Kong is a classic performance that everyone must see at least once. Every night, this impressive spectacle combines interactive lights of 45 key buildings on Hong Kong Island and Kowloon with musical scores by the Hong Kong Philharmonic Orchestra. The Symphony of Lights showcases the vibrancy and glamorous night vista of Victoria Harbour, creating an all-round vision of coloured lights, laser beams and searchlights. It lasts around 10–15 minutes and is best seen from the Avenue of Stars promenade on Kowloon, or from one of Hong Kong's many rooftop bars.
Read more
Location: Victoria Harbour, 18 Harcourt Rd, Admiralty, Hong Kong
Open: Daily from 8 pm to 8.10 pm
photo by Kroot (CC BY-SA 3.0) modified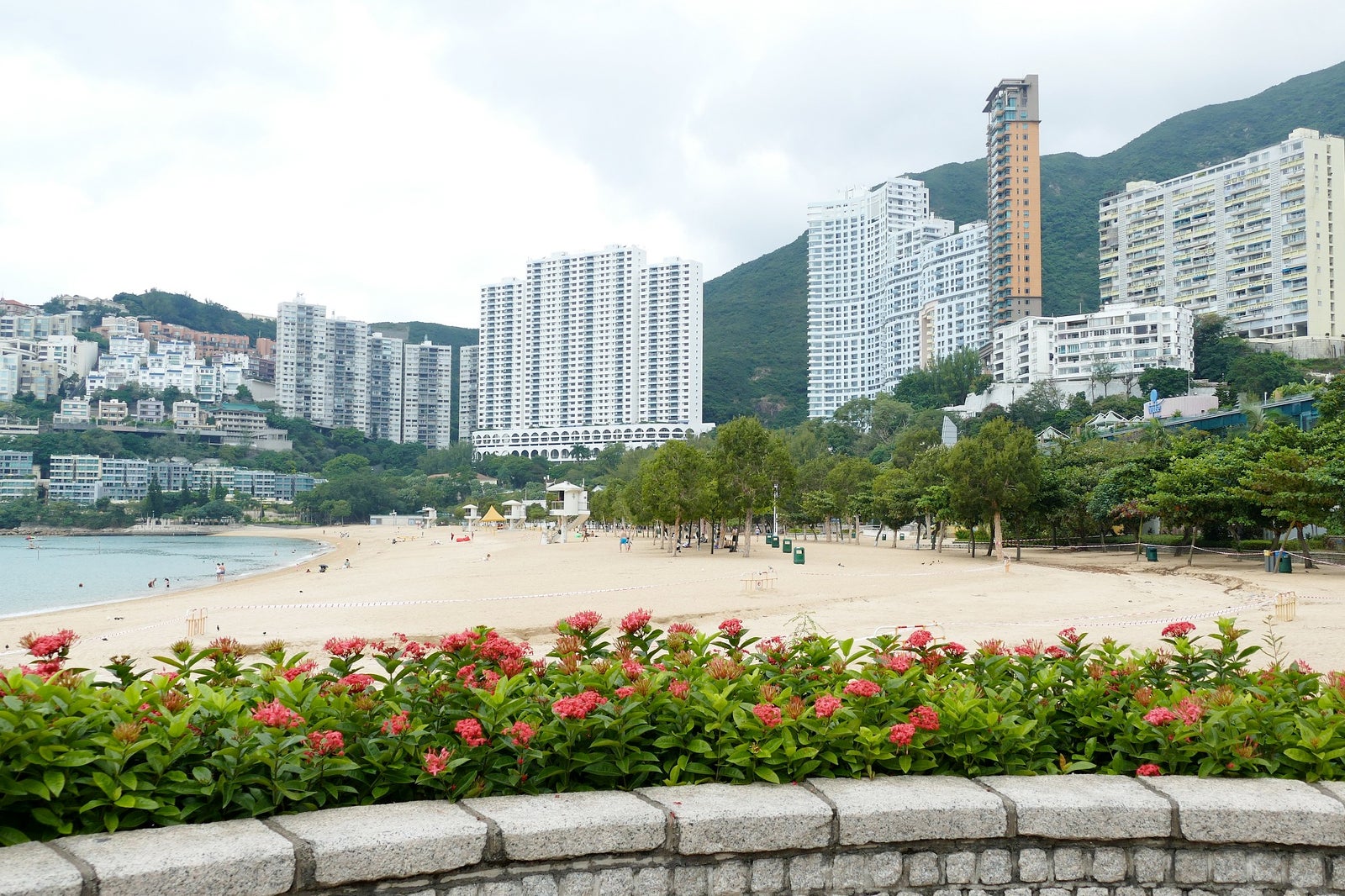 There are well over 50 beautiful beaches to enjoy in Hong Kong and its surrounding islands. Whether you are looking for big waves for surfing, a secluded camping spot or family friendly weekend escapes, there's a beach in Hong Kong that suits your preference. As for getting there, plenty of buses and boats run daily from central areas and won't cost you more than a few dollars.
3
Walking tour around historical Hong Kong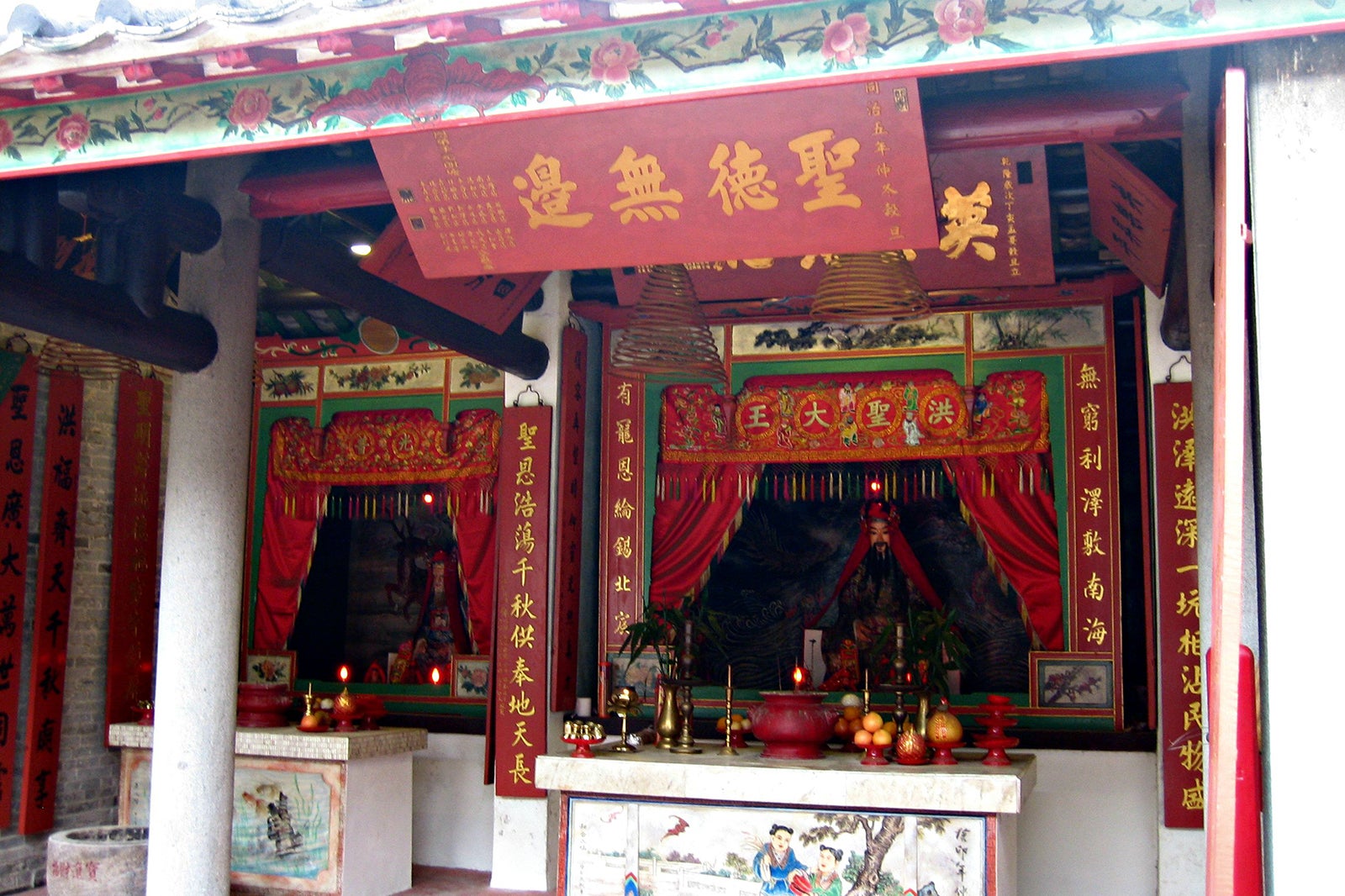 Comfortable shoes and clothes will be needed, but for immersing yourself in a new city, nothing beats taking to the streets armed only with a map (or smartphone) and a sense of adventure. Developed by the Hong Kong Tourism Board, there are several official Hong Kong Walks. You can choose to tour around Mong Kok, visit local markets and night markets, learn about the colonial edifices in Central and Sheung Wan, or take the Ping Shan Heritage Trail in the New Territories.
photo by Prince Roy (CC BY 2.0) modified
4
Enjoy the skyline from a free viewpoint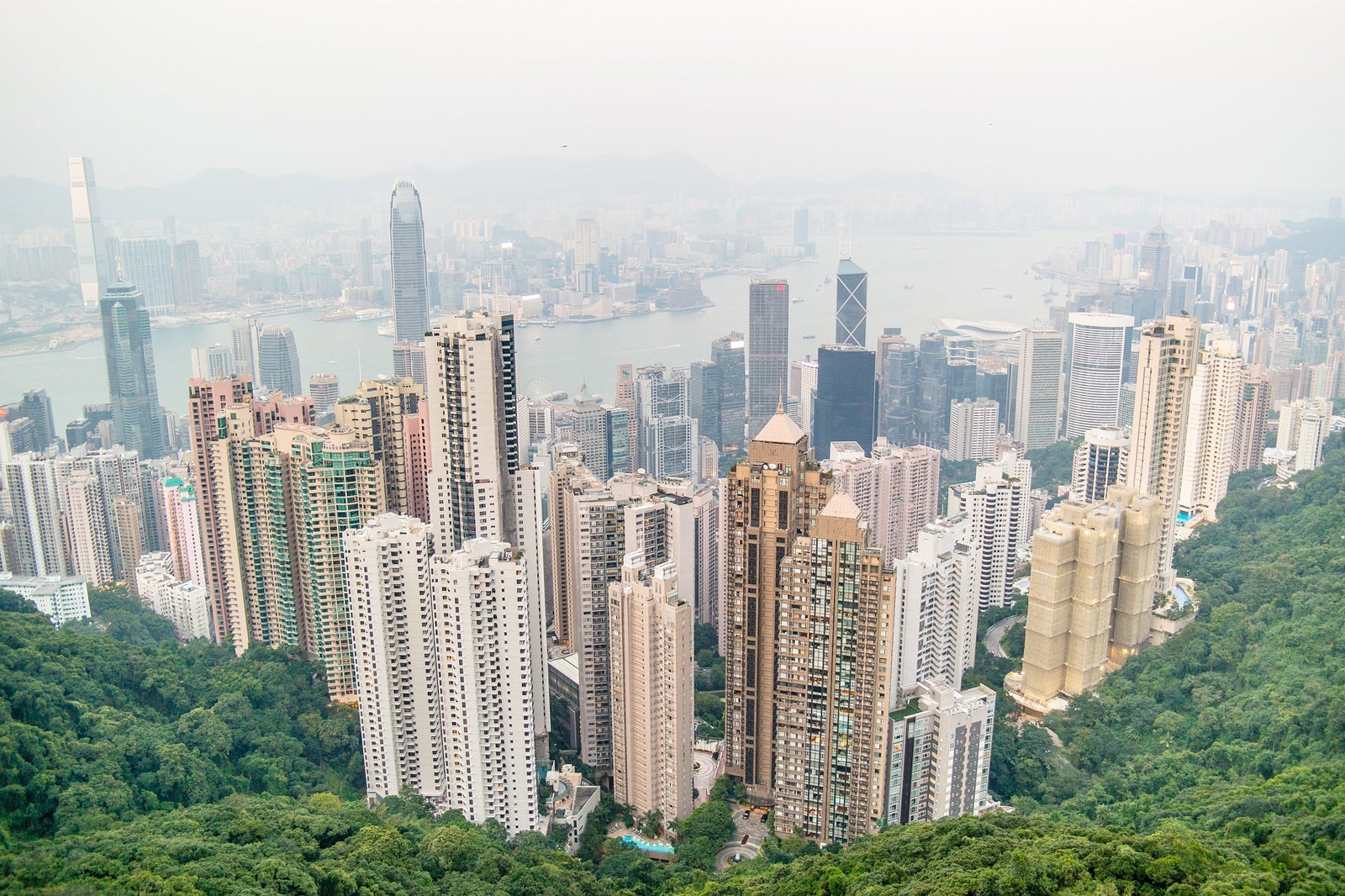 Spending a night at one of Hong Kong's best rooftop bars can set you back hundreds of dollars (absolutely worth it, if you can afford it). But enjoying the iconic cityscape of Hong Kong's northern shore doesn't have to cost a single cent. There are plenty of skyscrapers, shopping malls and mountain viewpoints that offer similarly stunning views for free.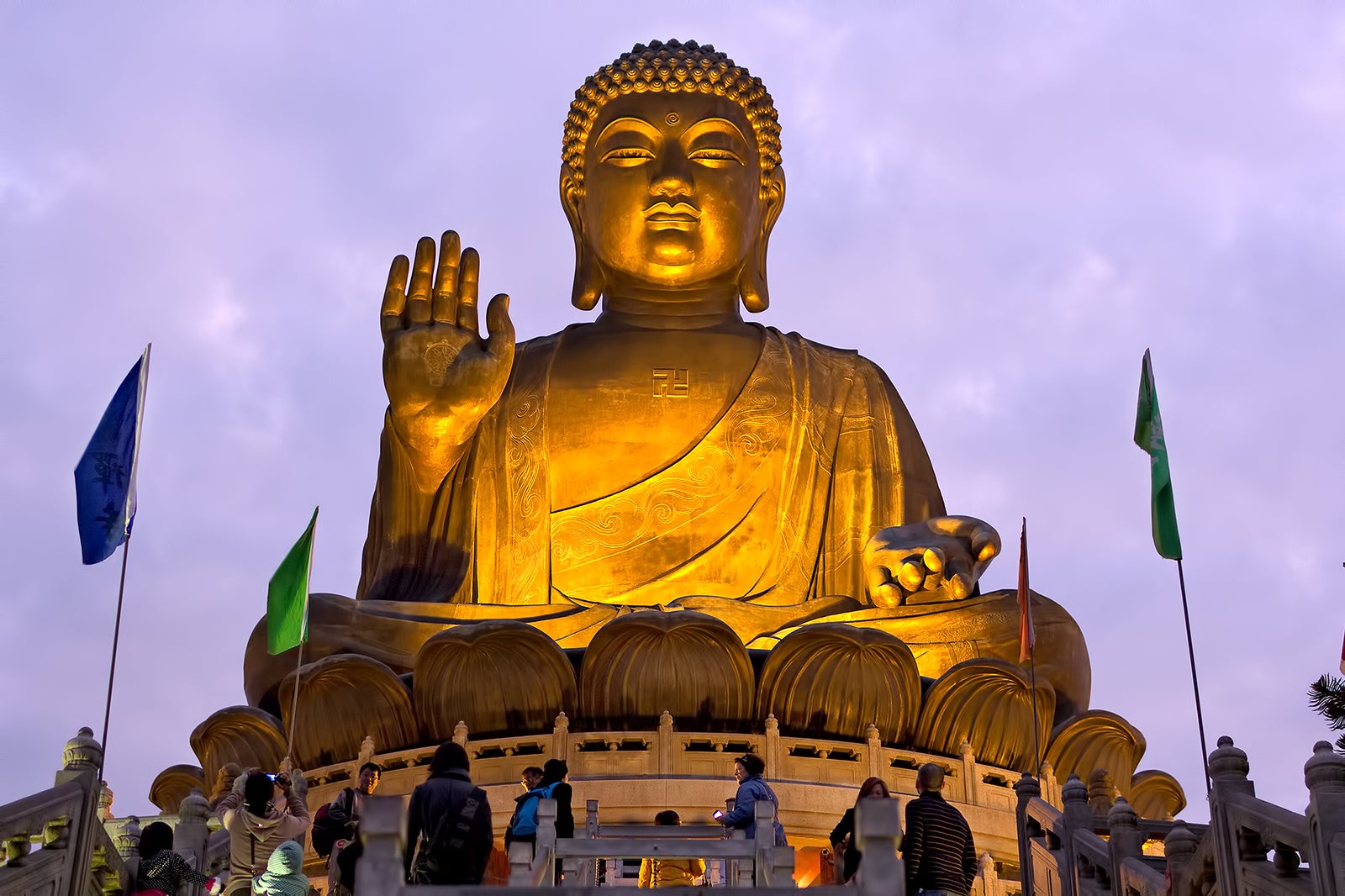 The Big Buddha (Tian Tan Buddha) is a 34-metre-tall bronze structure depicting Buddha sitting on a lotus platform. Located on the Ngong Ping Plateau, it's the centrepiece of the Po Lin Monastery. There are several interesting attractions to enjoy, including a tea plantation, a country walk called 'The Wisdom Path' and meditation retreats. You'll have to pay for a ferry ride to Lantau Island from Hong Kong, but entrance to the monastery is free.
Read more
Location: Po Lin Monastery, Ngong Ping Plateau, Tung Chung Town, Lantau Island, Hong Kong
Open: Daily from 8 am to 6 pm
photo by travelwayoflife (CC BY-SA 2.0) modified
6
Watch kung fu demonstrations in Kowloon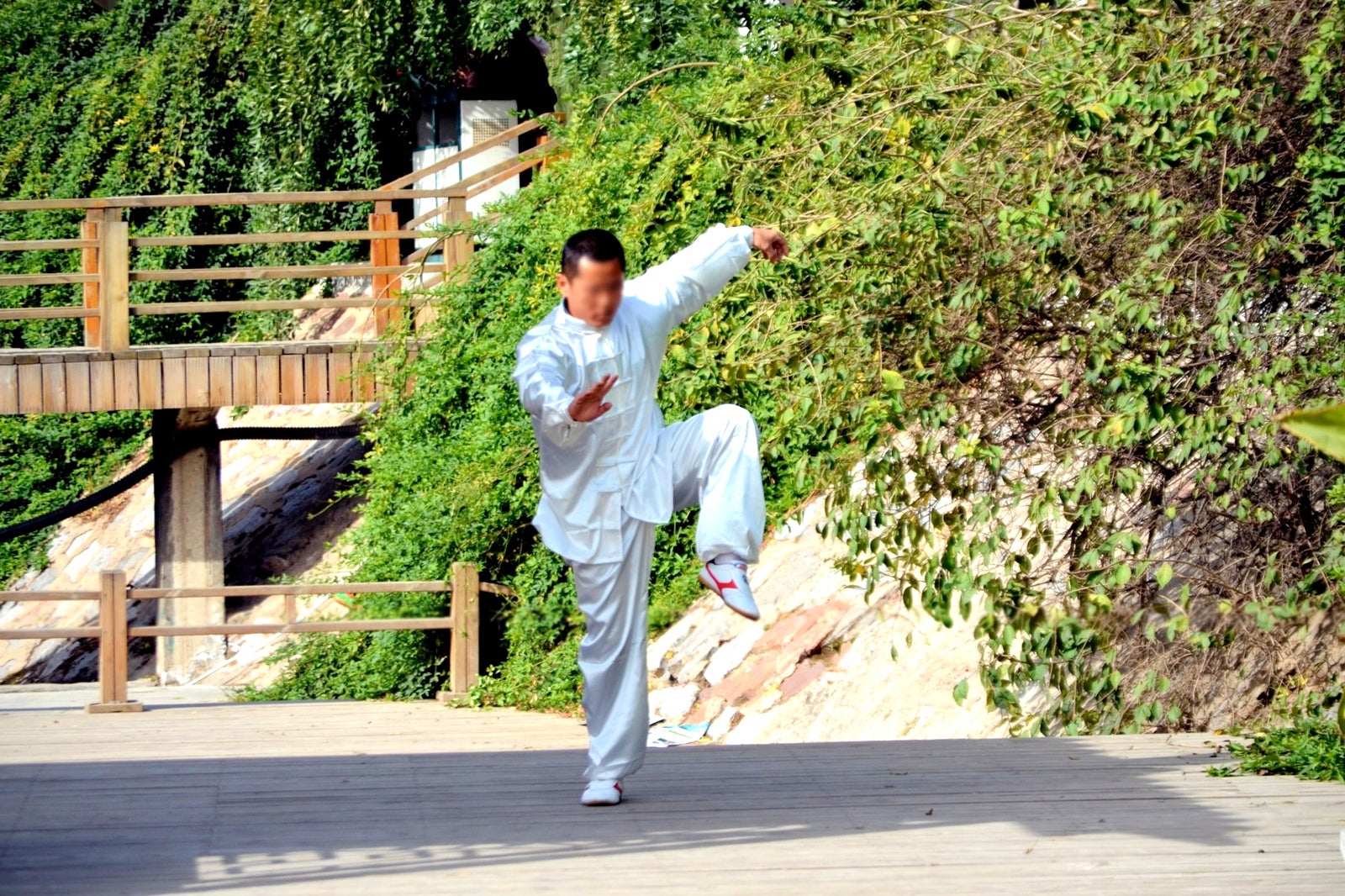 Hong Kong's parks and gardens offer many cheap or free activities to enjoy, but our favourite takes place every Sunday when you can enjoy 2 hours of classic kung fu action in Kowloon Park. It's a little bit touristy, meaning this isn't as technical as authentic martial arts, but you'll see some impressive displays of dexterity and even lion dances on special occasions.
Location: Kowloon Park, Tsim Sha Tsui, Kowloon, Hong Kong
Open: Sunday from 2.30 pm to 4.30 pm
7
Visit museums on Wednesdays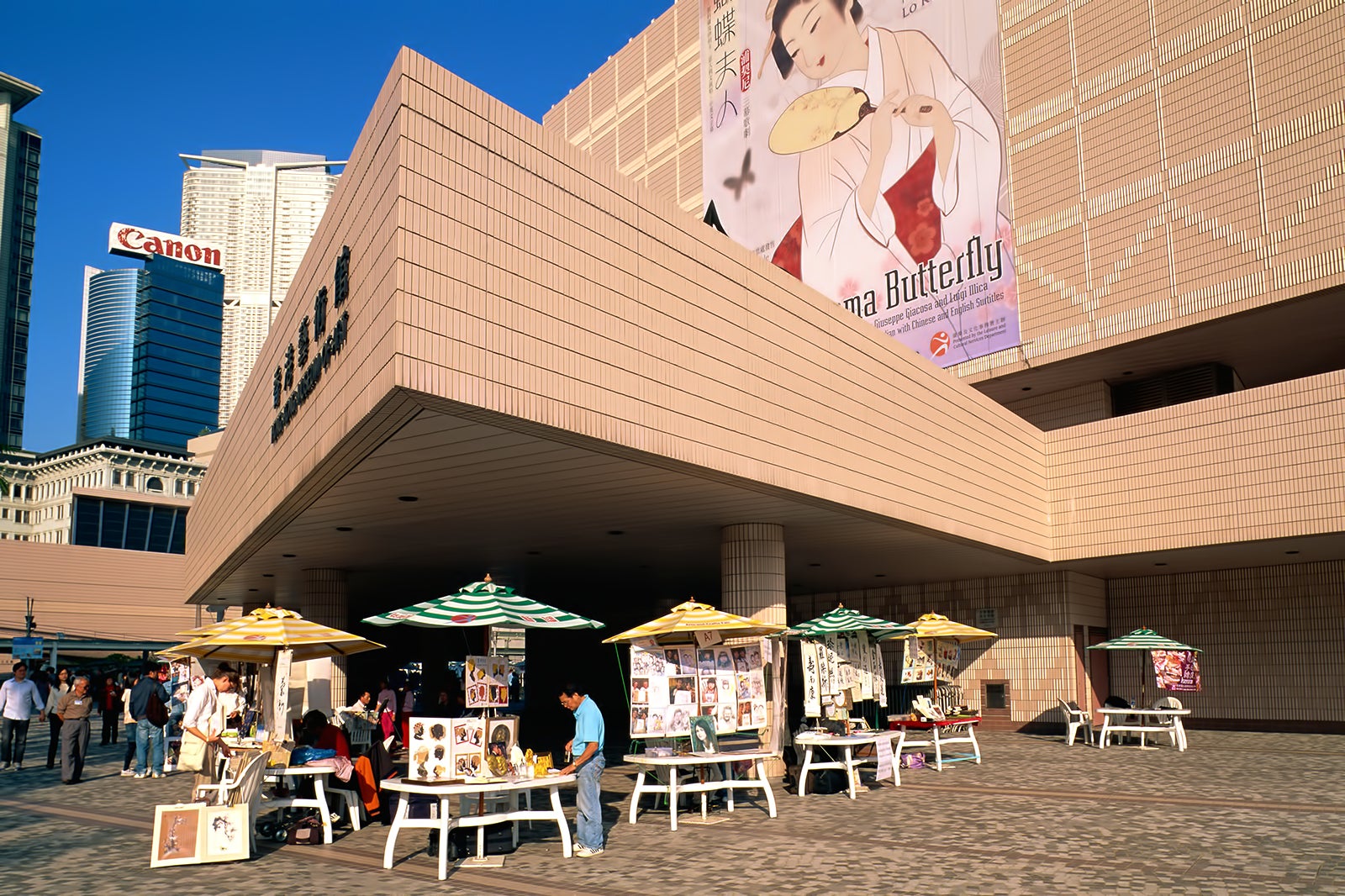 Hong Kong has some fabulous museums and you can enjoy many of them for free every Wednesday. The list of venues includes some of Hong Kong's finest museums, such as the Hong Kong Museum of Art, Hong Kong Science Museum, Hong Kong Space Museum and Dr Sun Yat-sen Museum. It is worth noting that some museums, such as the Hong Kong Visual Arts Centre, are free to enter every day.
8
Tai chi class in Kowloon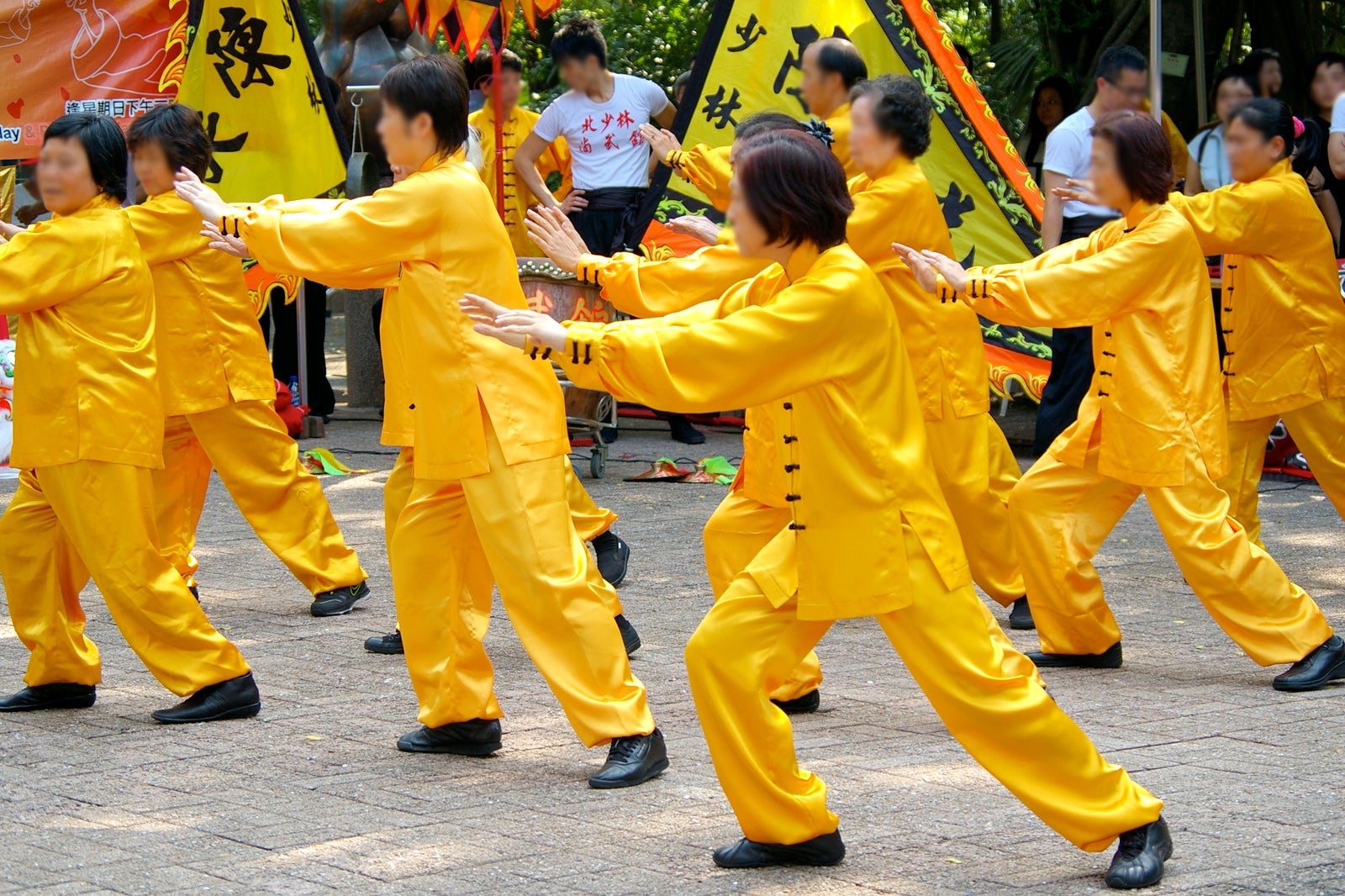 A free activity that takes place around several Hong Kong parks every morning is tai chi, an ancient Chinese art form incorporating low impact martial art and meditation. There are many free classes starting just after sunrise in many centrally-located spots, including Kowloon Park. Feel free to take part, although it's still enjoyable just to watch from the sidelines and listen to the early morning birdsong.
Location: Kowloon Park, Tsim Sha Tsui, Kowloon, Hong Kong
Open: Daily from 7 am to 8 am
photo by Jakub Hałun (CC BY-SA 4.0) modified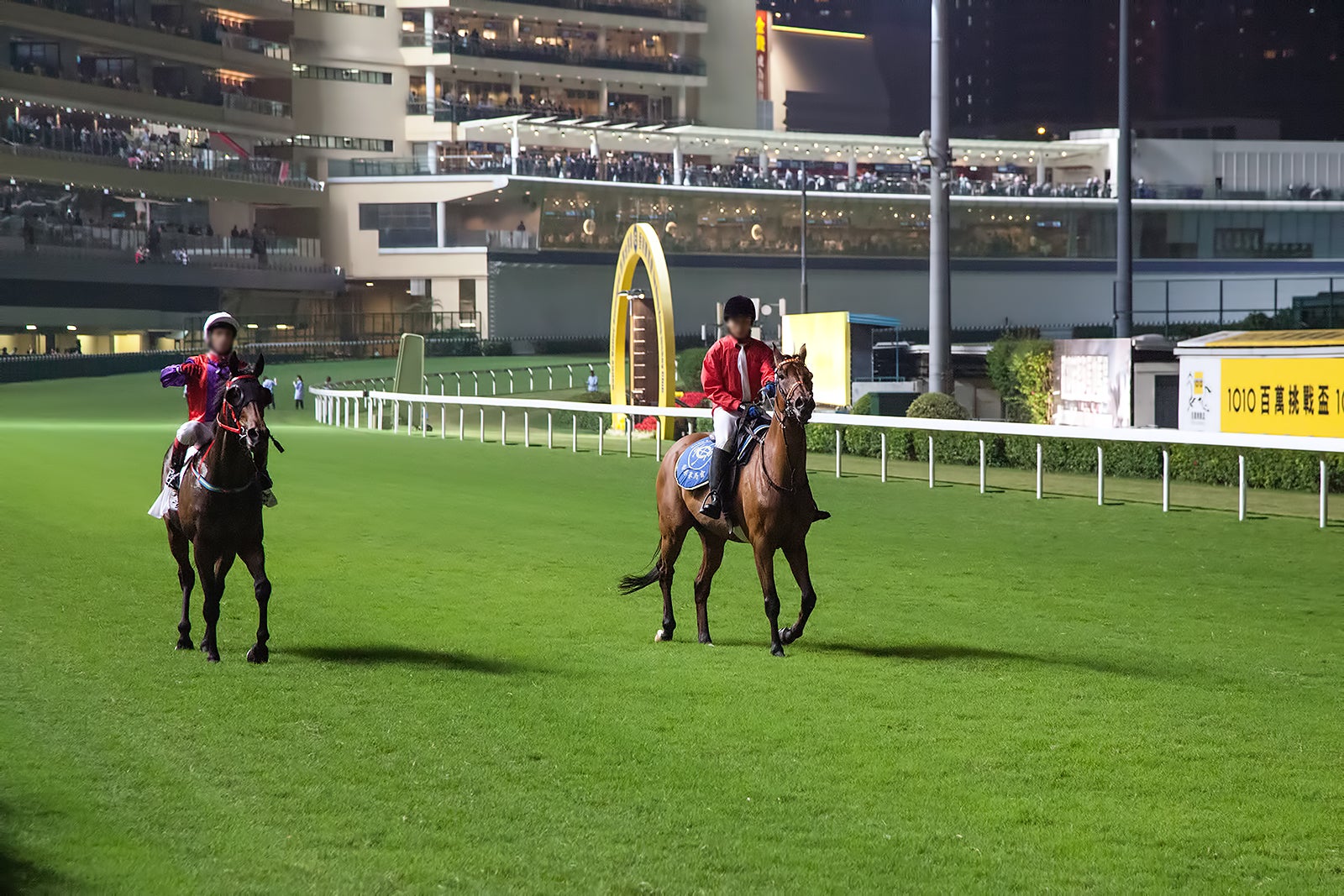 Happy Valley Racecourse has long been Hong Kong's premier horseracing track. It's a great place to go and enjoy superb horseracing while soaking up some genuine Hong Kong culture. Tickets for the race course are HK$10, which will get you access to all public areas including the stand, betting hall and restaurants. Note that only visitors above 18 years old are allowed to enter the racecourse.
Read more
Location: 2 Sports Road, Happy Valley, Hong Kong Island, Hong Kong
Open: September–June: Wednesday and Saturday–Sunday from 5.15 pm to 10 pm
Phone: +852 2895 1523
photo by Tom Page (CC BY-SA 2.0) modified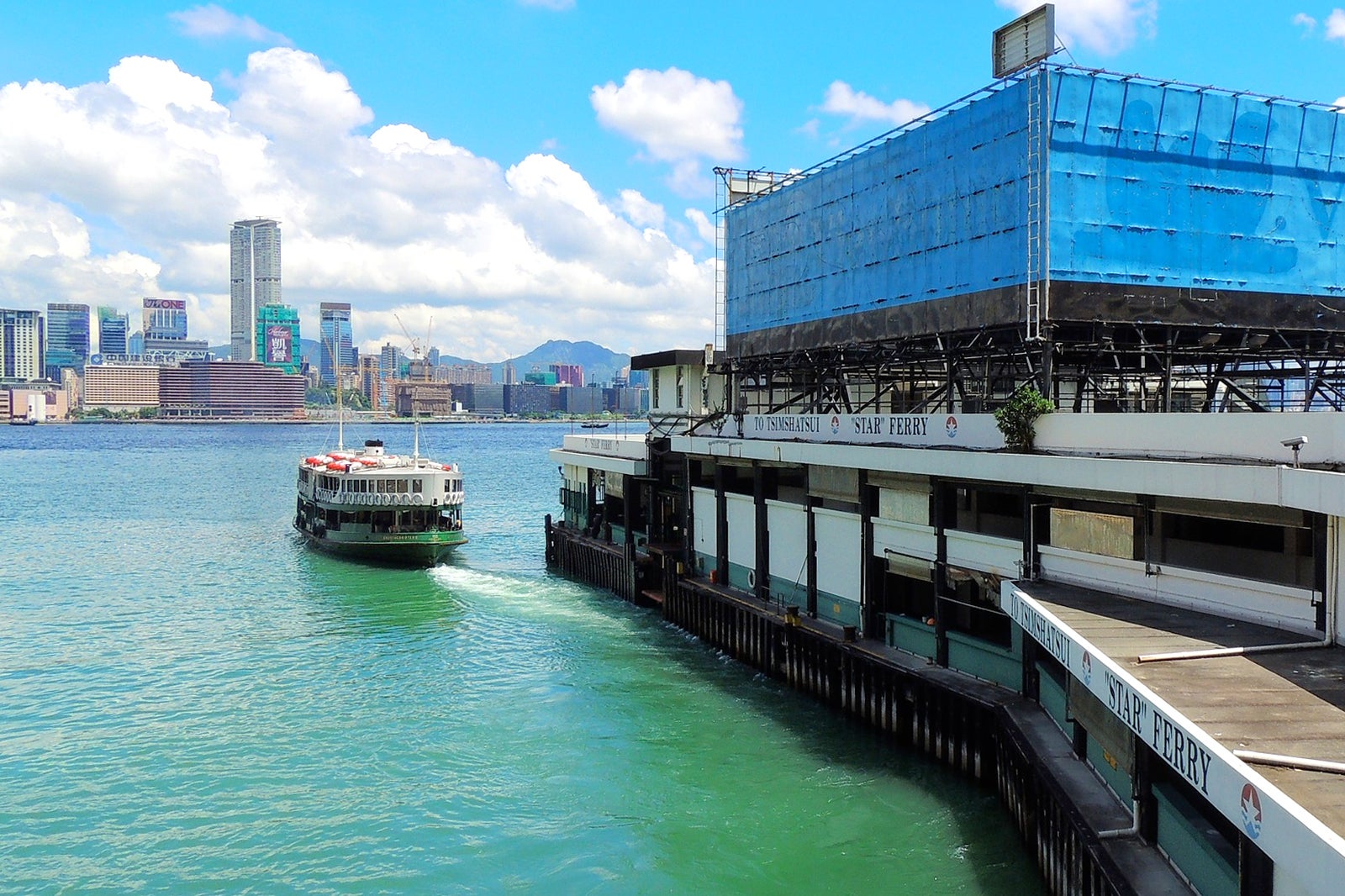 There is no real need to take the Star Ferry across Victoria Harbour, but it lets you enjoy a sense of the living history that's still present in Hong Kong. Since 1898, ferries been shuttling busily between Hong Kong Island and Kowloon. Fares for Star Ferry start from HK$2.70 (HK$3.70 on weekends) per adult and HK$1.60 (HK$2.20 on weekends) per child aged 3 to 12.
Location: Star Ferry Pier, Tsim Sha Tsui, Kowloon, Hong Kong
Phone: +852 2367 7065