4 Things You Should Buy in Hong Kong
What to Buy and Where to Shop in Hong Kong
Hong Kong is one of Asia's premier shopping destinations. From antiques, electronics and furniture, to sportswear, exquisite jewellery and designer handbags, just about everything under the sun can be found at the city's many shopping malls and retail streets.
Bargaining for the right price is all part of the fun of shopping in Hong Kong, especially if you're shopping at a local market. Hong Kong also has outlet malls just outside the city centre – you can find designer brands offering discounts of up to 70% off original prices, though products are usually from previous seasons. Check out this guide for ideas on what to buy and where to shop in Hong Kong.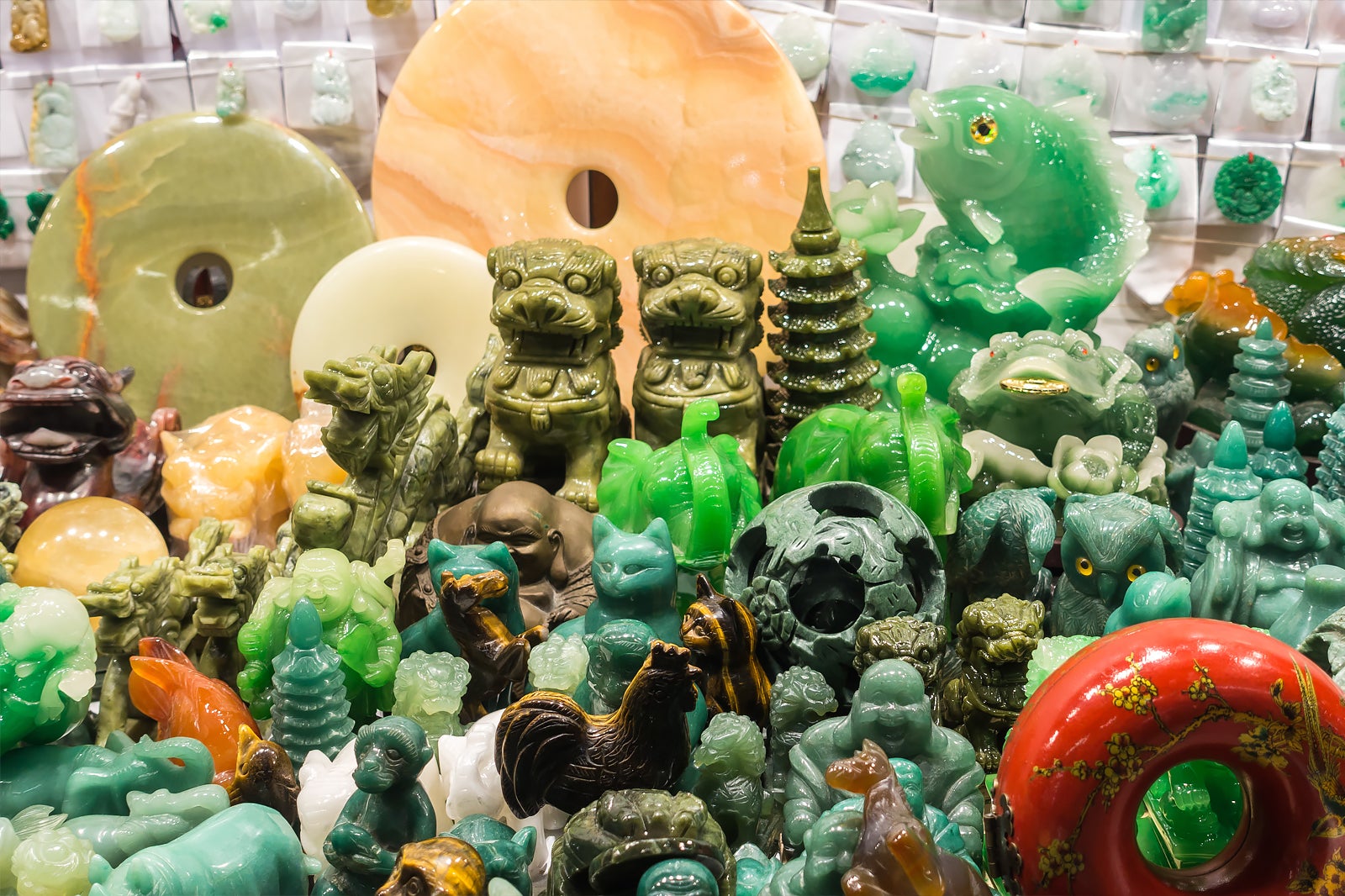 Head over to Hollywood Road in Central, where you'll find Chinese antiques shops and galleries showcasing Asian art. Jade Market is one of Hong Kong's oldest markets – it has rows of vendors selling gemstones like jade, which is believed to bring good luck to its owner. Most shopping malls carry embroidered Chinese-style dresses and local food products like teas, herbs, and Chinese medicine.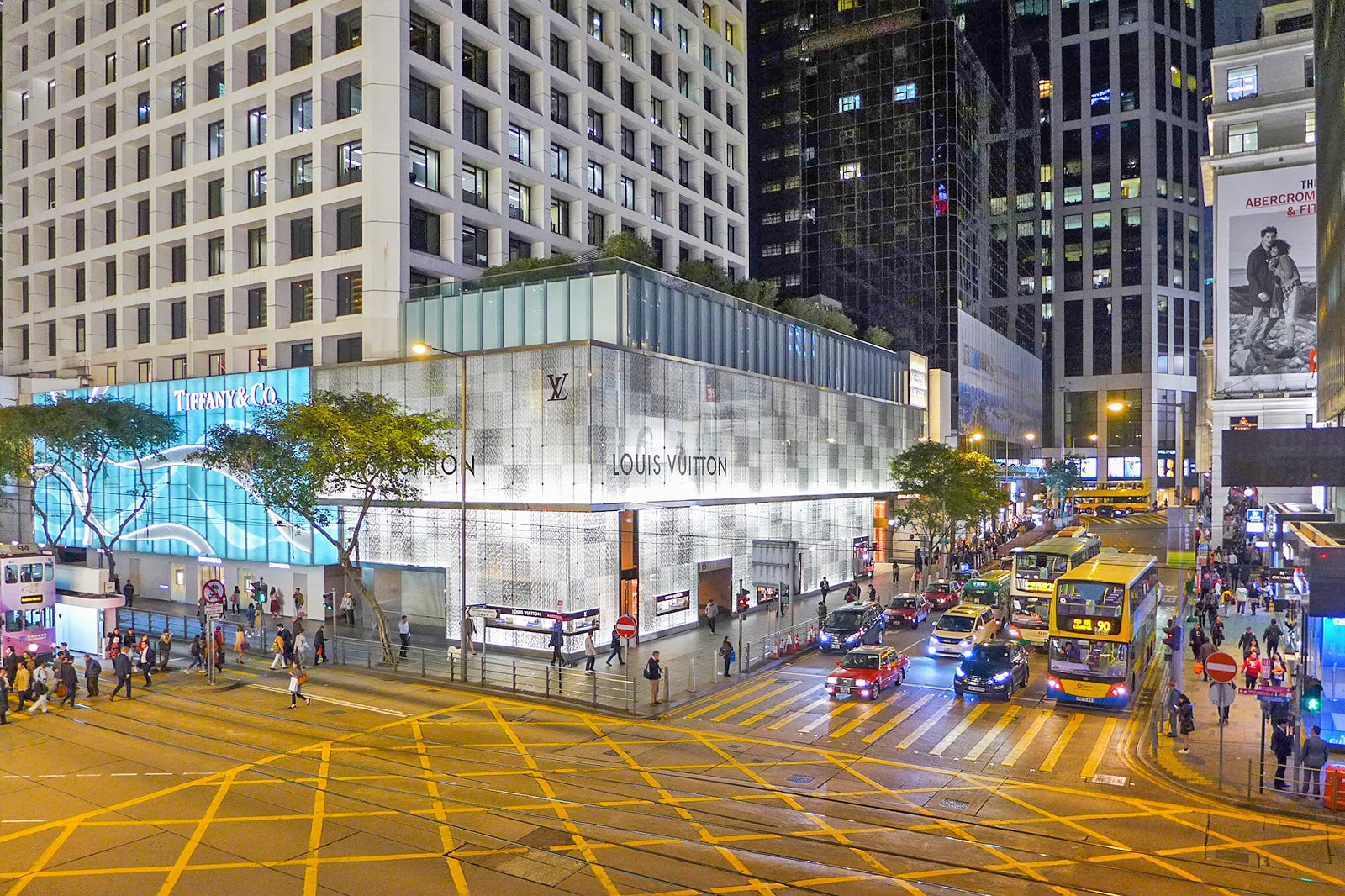 For designer style, look no further than the city's luxury malls like The Landmark in Central, Times Square in Causeway Bay, and Pacific Place in Admiralty. Imported brands such as Chanel, Louis Vuitton, and Prada have outlets in almost every major shopping centre in Hong Kong.
photo by Wpcpey (CC BY-SA 4.0) modified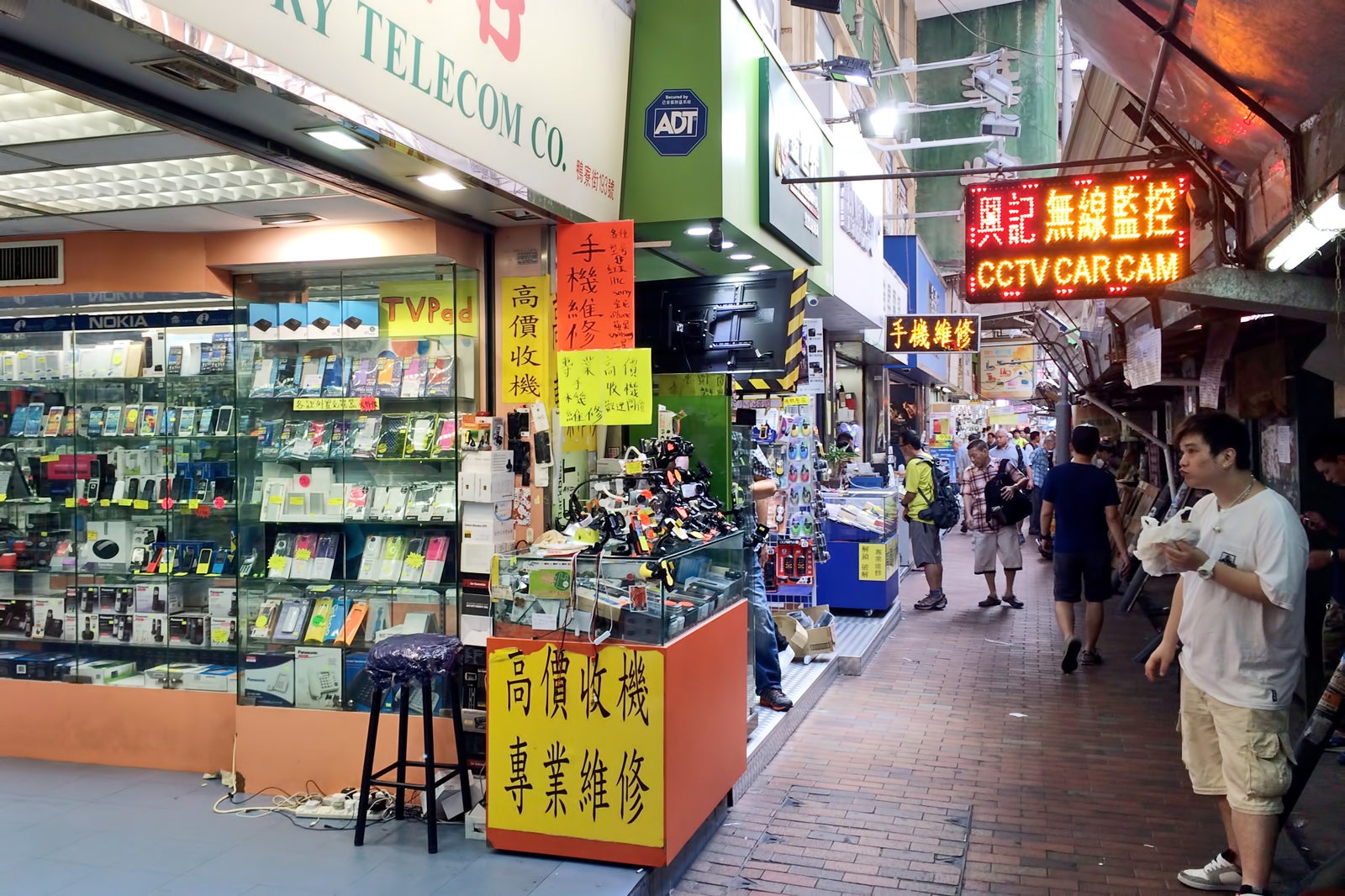 Electronics in Hong Kong can be rather affordable, especially if you're shopping at Apliu Street Market. Located in Kowloon, this local shopping street specialises in cheap and preloved electronics, including laptops, TVs, computers, tablets, and radios. Do be careful when purchasing electrical items that come with warranties – make sure you can get an international guarantee if possible. Note that cheap or highly discounted items may not come with any warranty whatsoever.
Location: Apliu Street, Sham Shui Po, Hong Kong
photo by Wing1990hk (CC BY 3.0) modified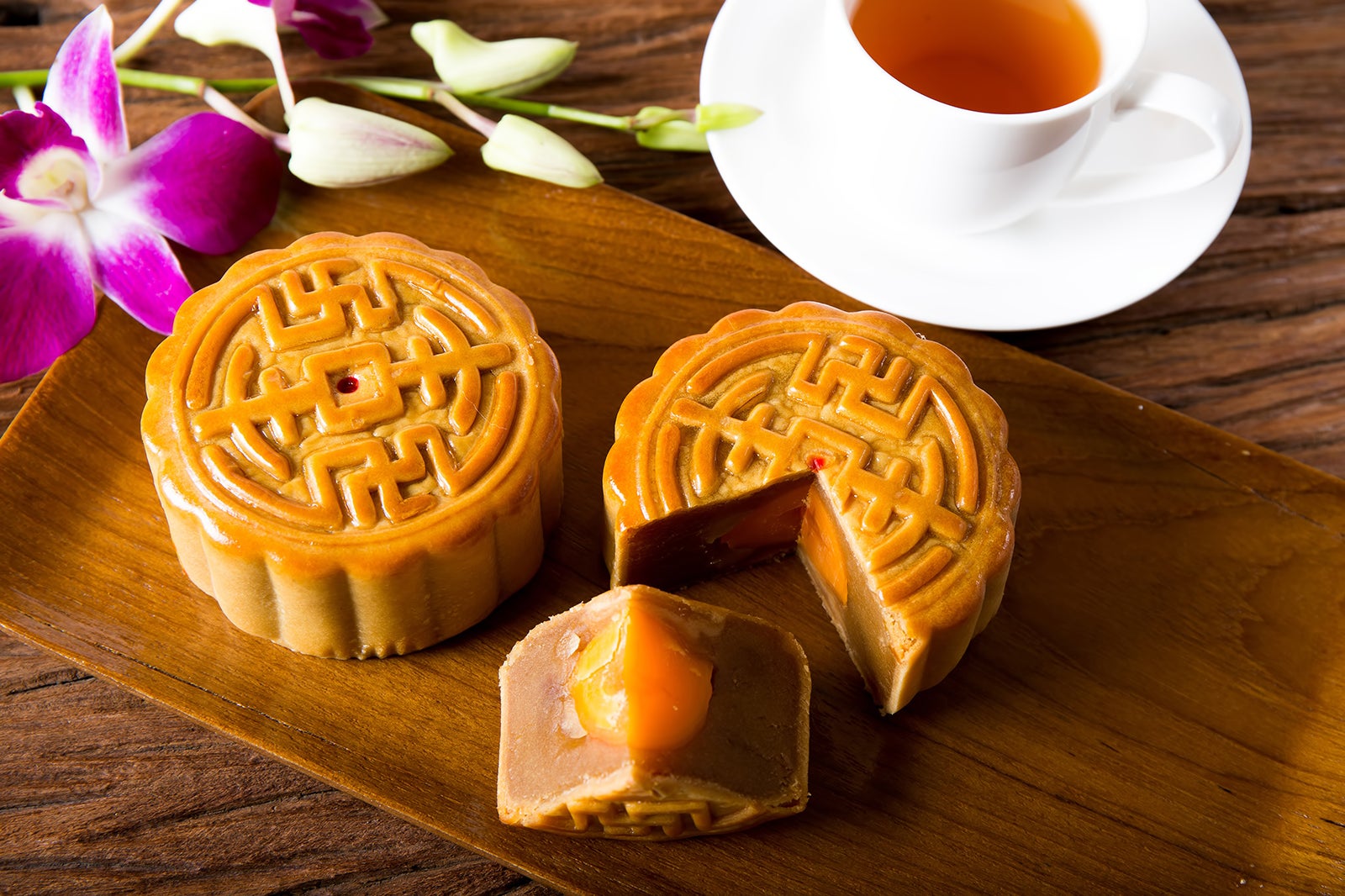 Foodies will find plenty of local bakeries in the districts of Mong Kok, Tsim Sha Tsui, and Wan Chai. If you've ever had a sweet egg tart for breakfast at a dim sum spot in Hong Kong, you'll be glad to know that these pastry shops often prepare this local dessert from scratch. Some of Hong Kong's top Chinese bakeries include Door Door Bakery, Ming Wah, and Tai Cheung.