10 Most Instagrammable Places in Reykjavik
Photos of Reykjavik You Can Brag to Your Friends About
Reykjavik attracts photographers, amateurs and professionals alike, with breathtaking examples of Nordic architecture and unique sculptures that dot the city centre. The Icelandic capital overlooks a serene bay and is backed by snow-capped mountain ranges – head outside the city to catch sights of the famous northern lights dancing in the night sky.
Whether you're equipped with a standard smartphone or a DSLR with top-notch lenses, you'll be sure to return with breathtaking photos after visiting Reykjavik's most photographed spots.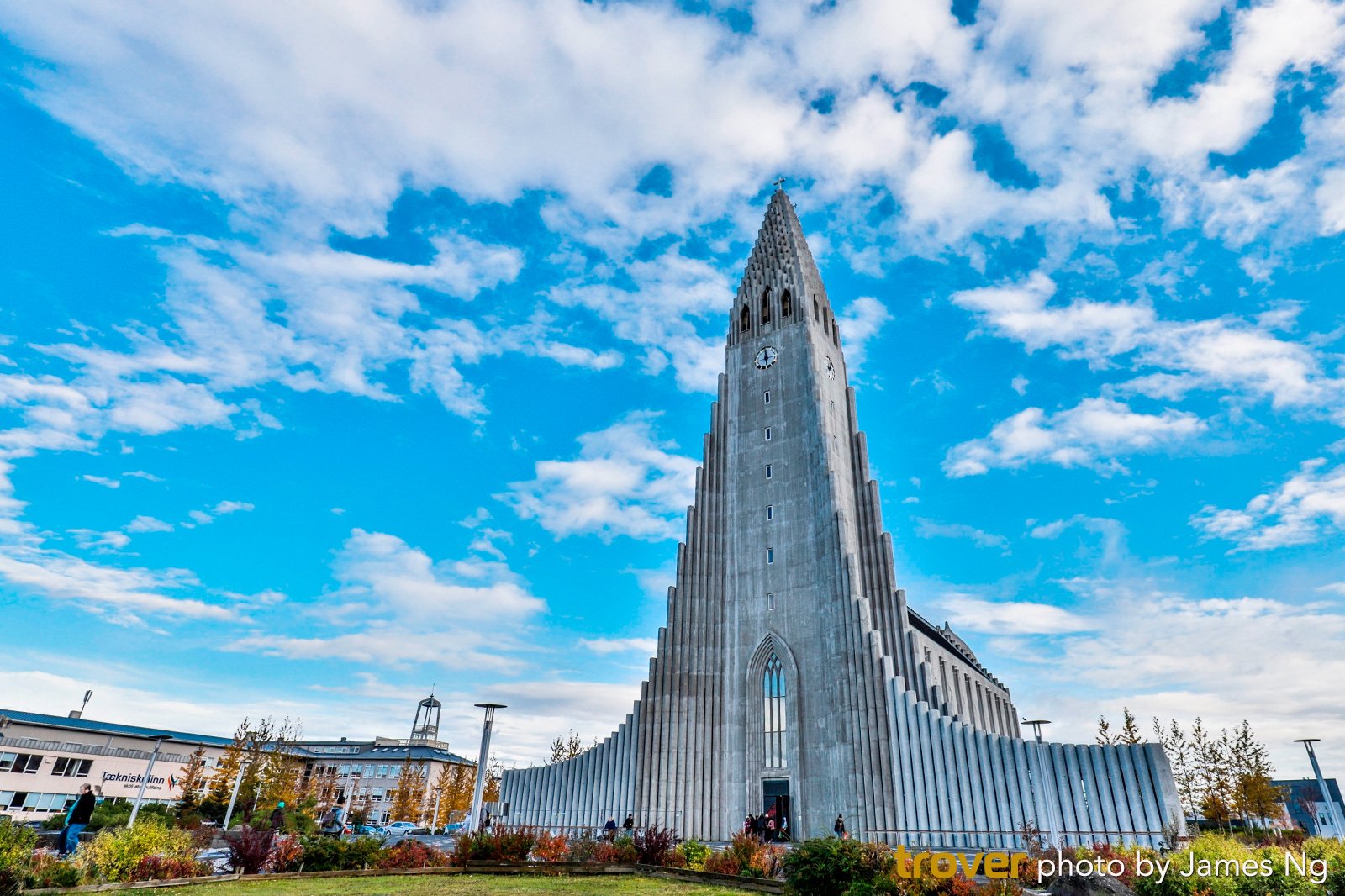 Hallgrímskirkja stands out with its expressionist design, which resembles the glaciers and mountains dominating the Icelandic landscape. You can climb the bell tower of this church for panoramic shots of Reykjavík.
Location: Hallgrímstorg 1 101 Reykjavik, Iceland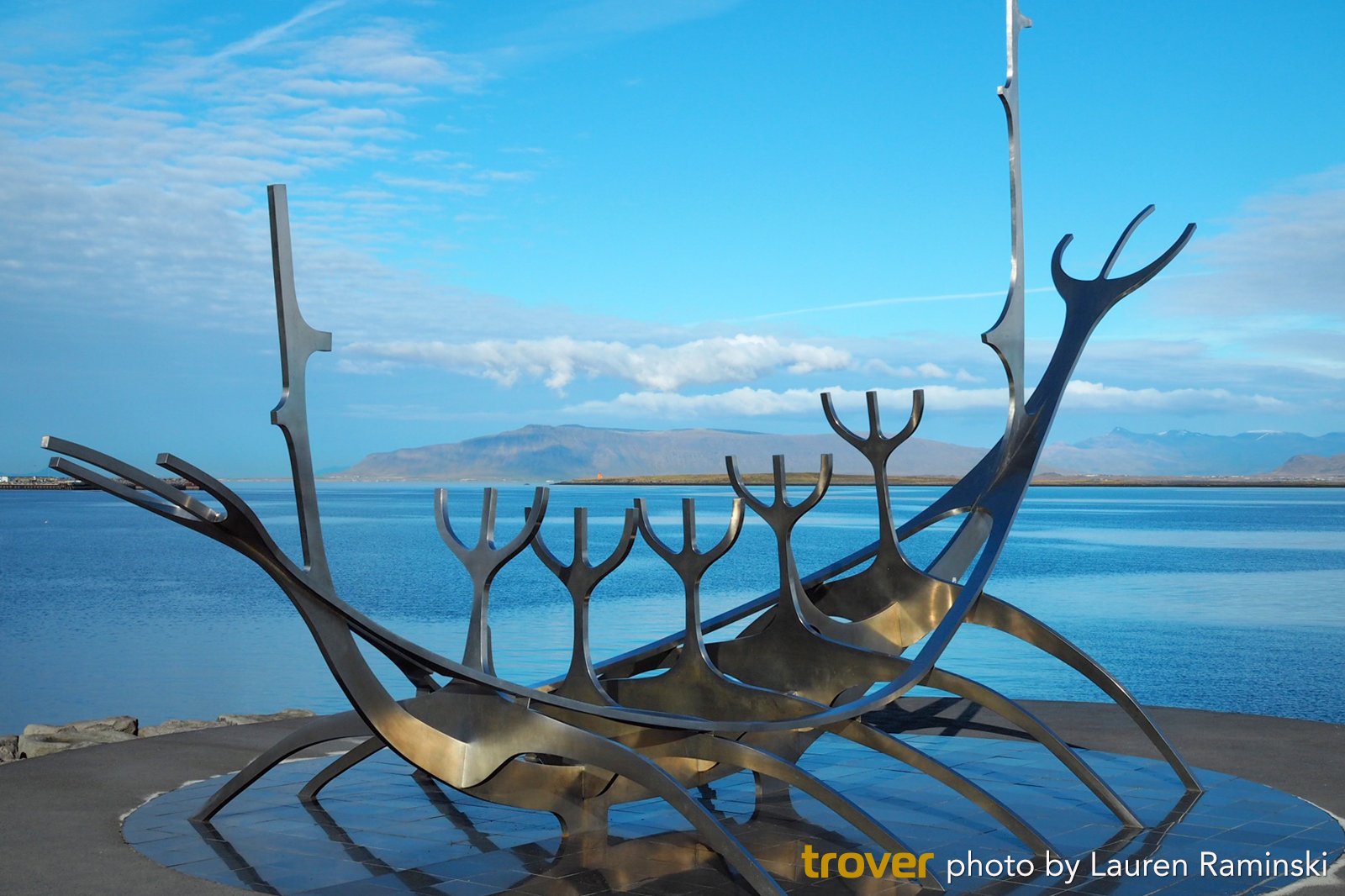 A stainless-steel sculpture by Jón Gunnar Árnason, Reykjavik's Sun Voyager sits on a seaside promenade facing Faxaflói Bay and Mount Esja – a perfect backdrop for sunset photography.
Location: Rekagrandi 14, 101 Reykjavik, Iceland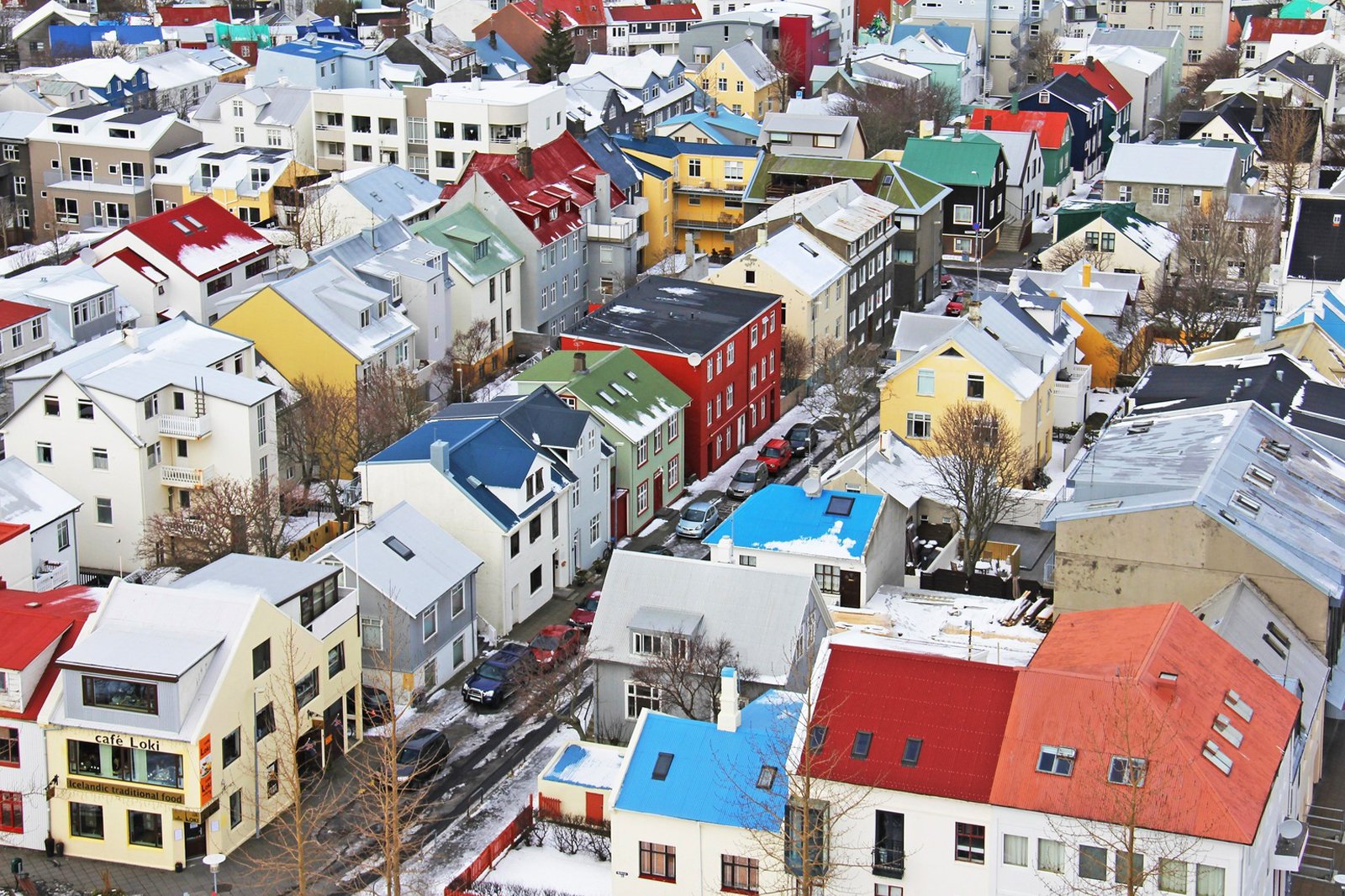 Njarðargata's Nordic houses
Njarðargata is a quaint street where you can find rows of colourful buildings standing out against the blue sky. Go for a self-guided walking tour to see these Nordic-style facades in dozens of shades, from red, yellow and grey, to pink, white and grey.
Location: Njarðargata, Reykjavik, Iceland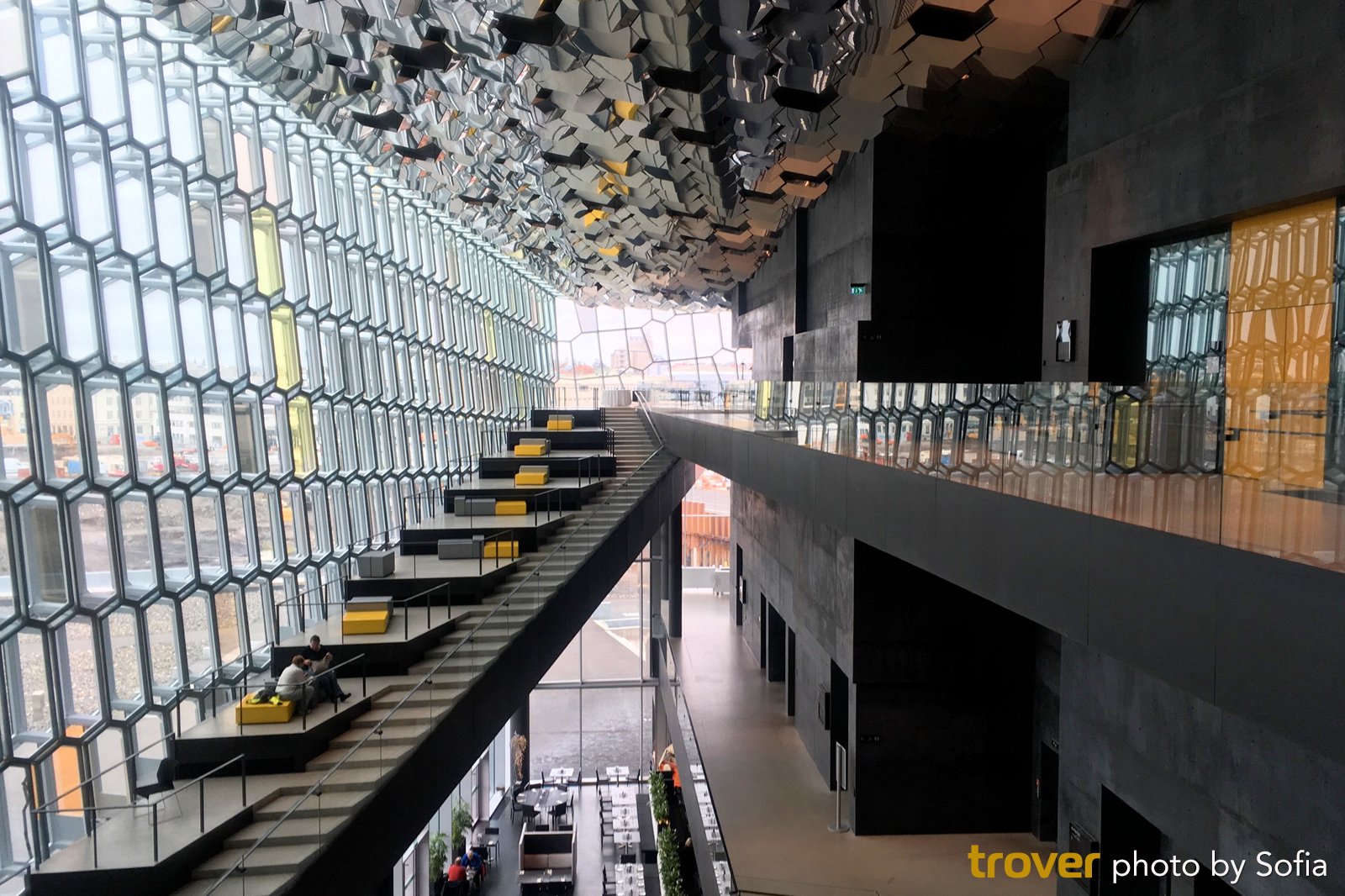 The Harpa concert hall looks like a prop in a science fiction movie. Located at Reykjavík's Old Harbour, the building's facade features geometric-shaped glass panels in various colours. The best time to shoot photos is during the day – Harpa produces a mirror-like effect when reflected against the calm waters of Faxaflói Bay.
Location: Austurbakki 2, 101 Reykjavik, Iceland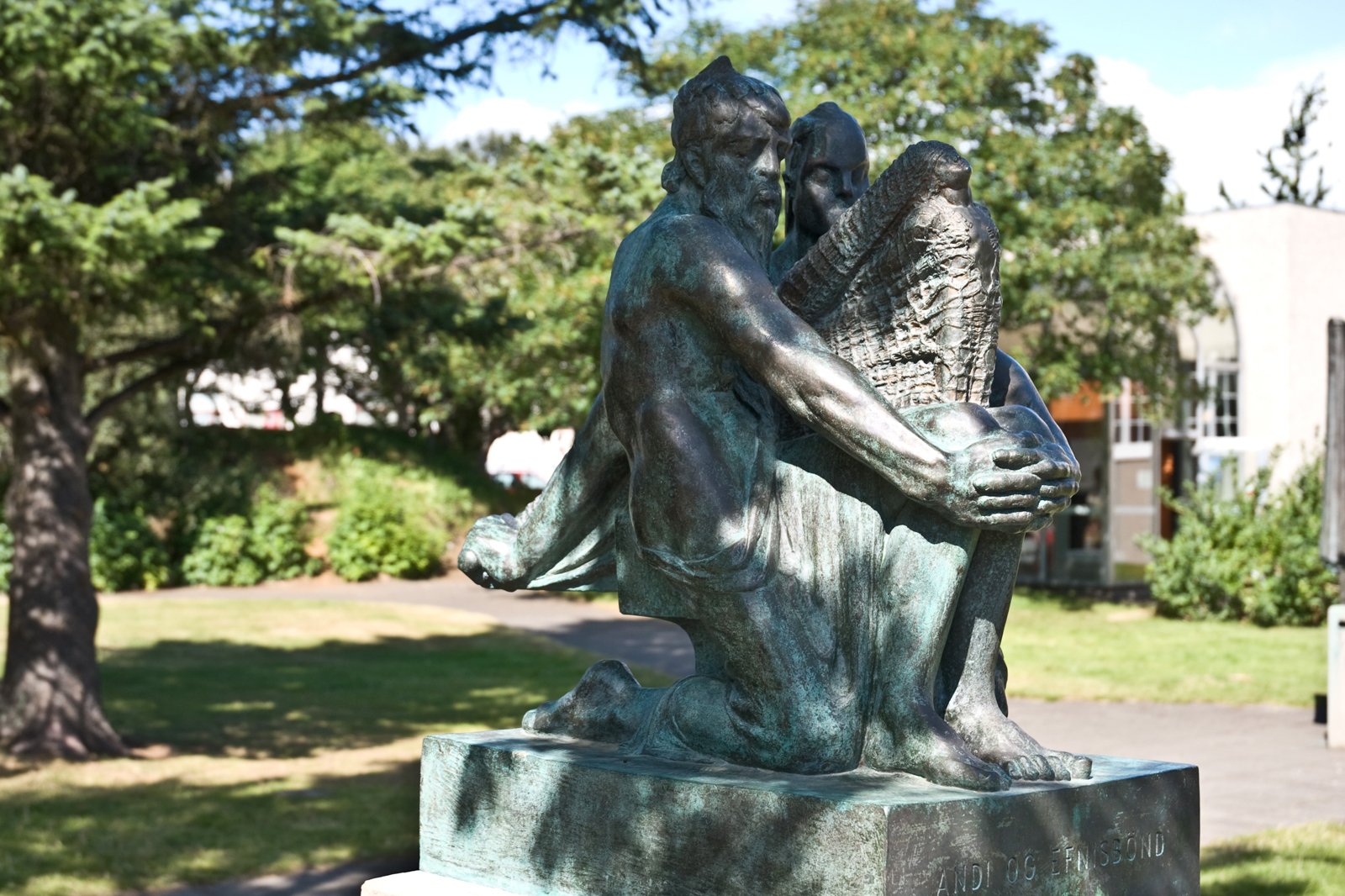 Einar Jónsson Sculpture Garden
This free garden in Reykjavik features 16 bronze sculptures by Einar Jónsson, one of Iceland's pioneer sculptors. He's known for incorporating Nordic mythology in his sculptures – must-sees include The King of Atlantis and Thor Wrestling with Age.
Location: Eiríksgata, 101 Reykjavik, Iceland
photo by Thomas Quine (CC BY-SA 2.0) modified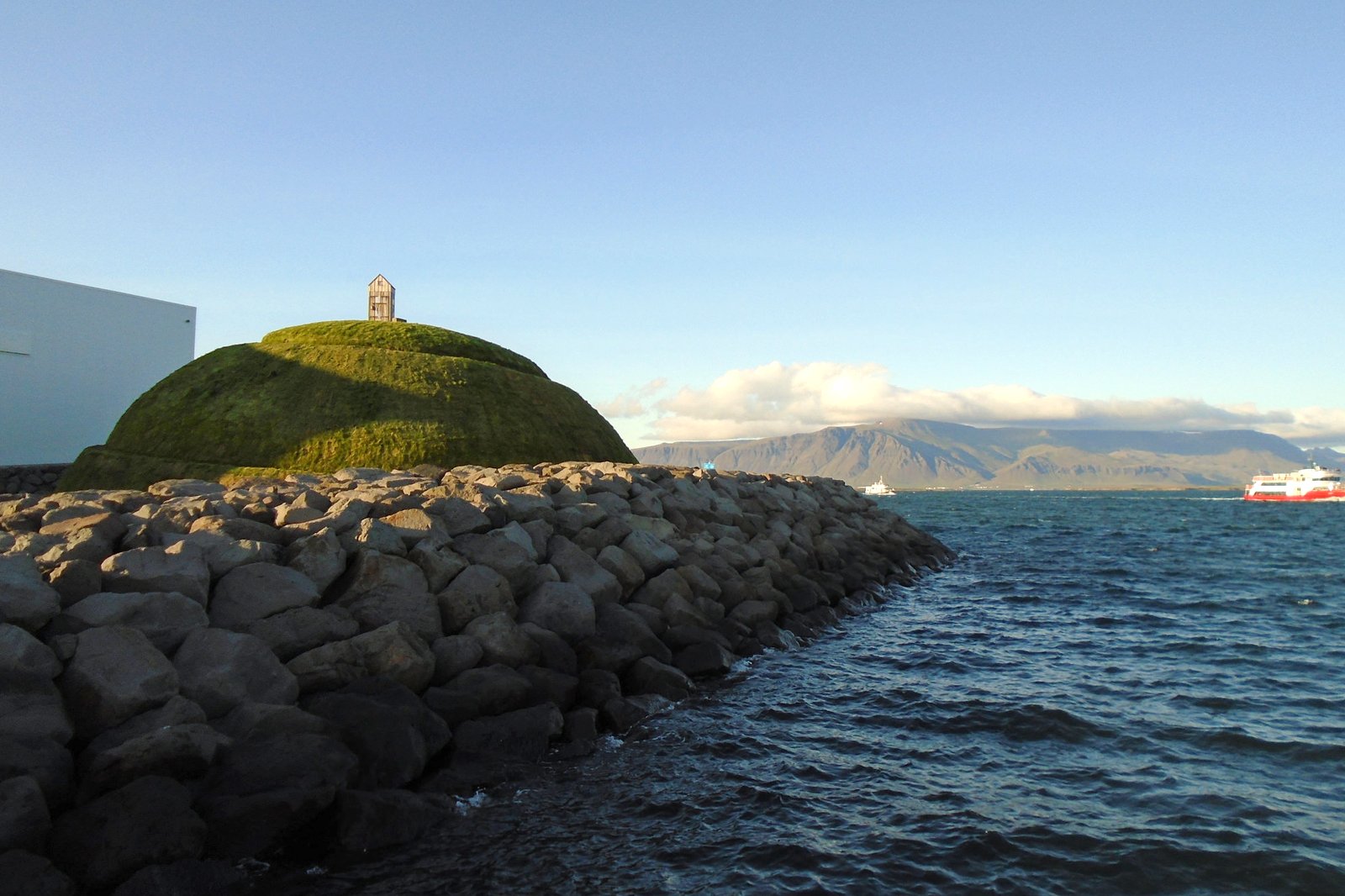 Þúfa (The Hillside) is the work of Icelandic artist, Ólöf Nordal. It's actually a manmade hill standing at 8 metres in height, with a spiral pathway that leads to a small, wooden shack at the hilltop. Þúfa is also a good spot for shooting photos of Faxaflói Bay and Reykjavik's surrounding mountains.
Location: Norðurslóð, 101 Reykjavik, Iceland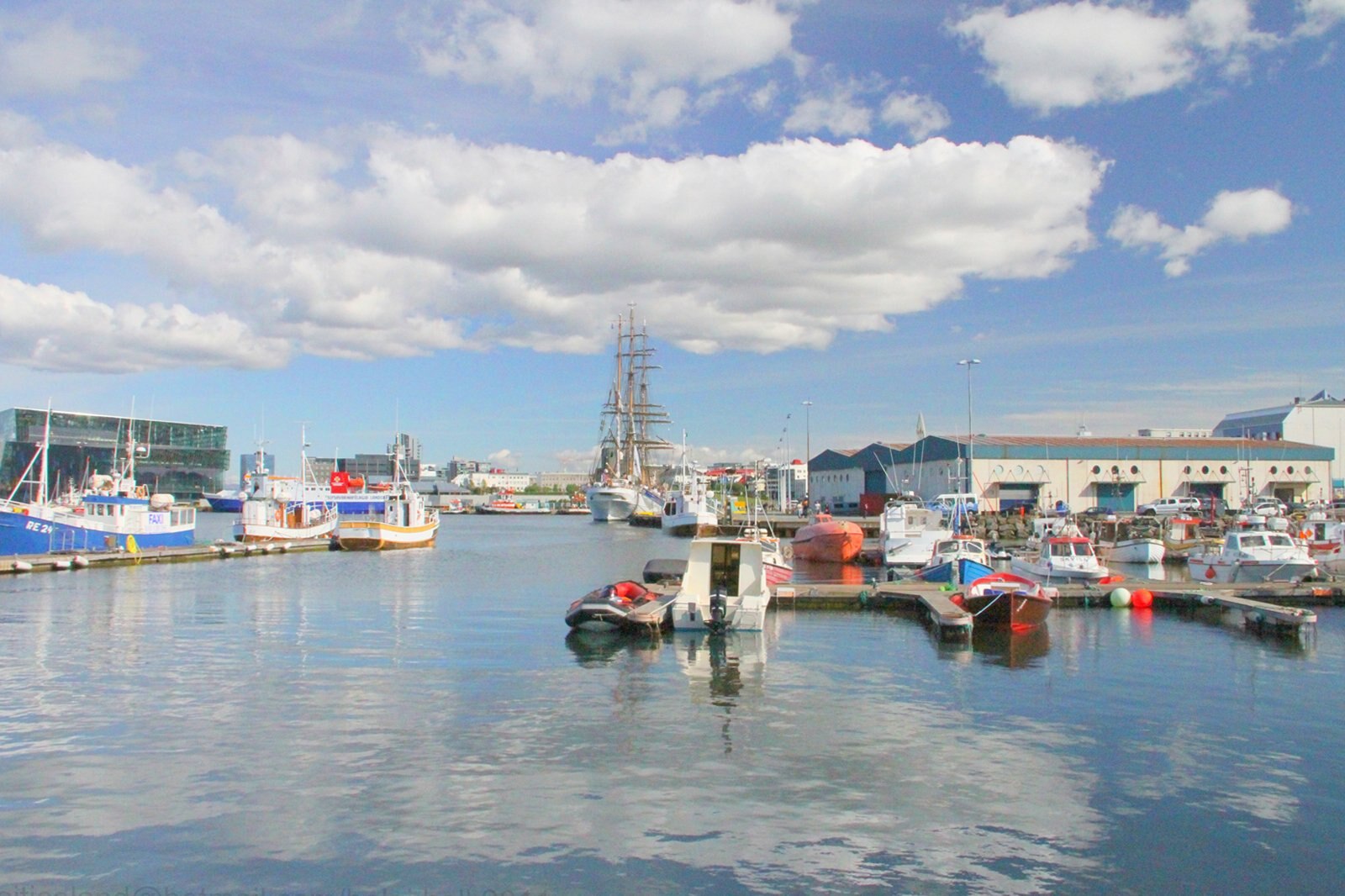 The Reykjavik Old Harbour is popular for street life photography as you'll often see the locals going about their daily routine. The scenery alone feels nostalgic, with traditional yet colourful shops, restaurants and docked ships lining the waterfront.
Location: Grandagarður, 101 Reykjavik, Iceland
photo by Helgi Halldórsson (CC BY-SA 2.0) modified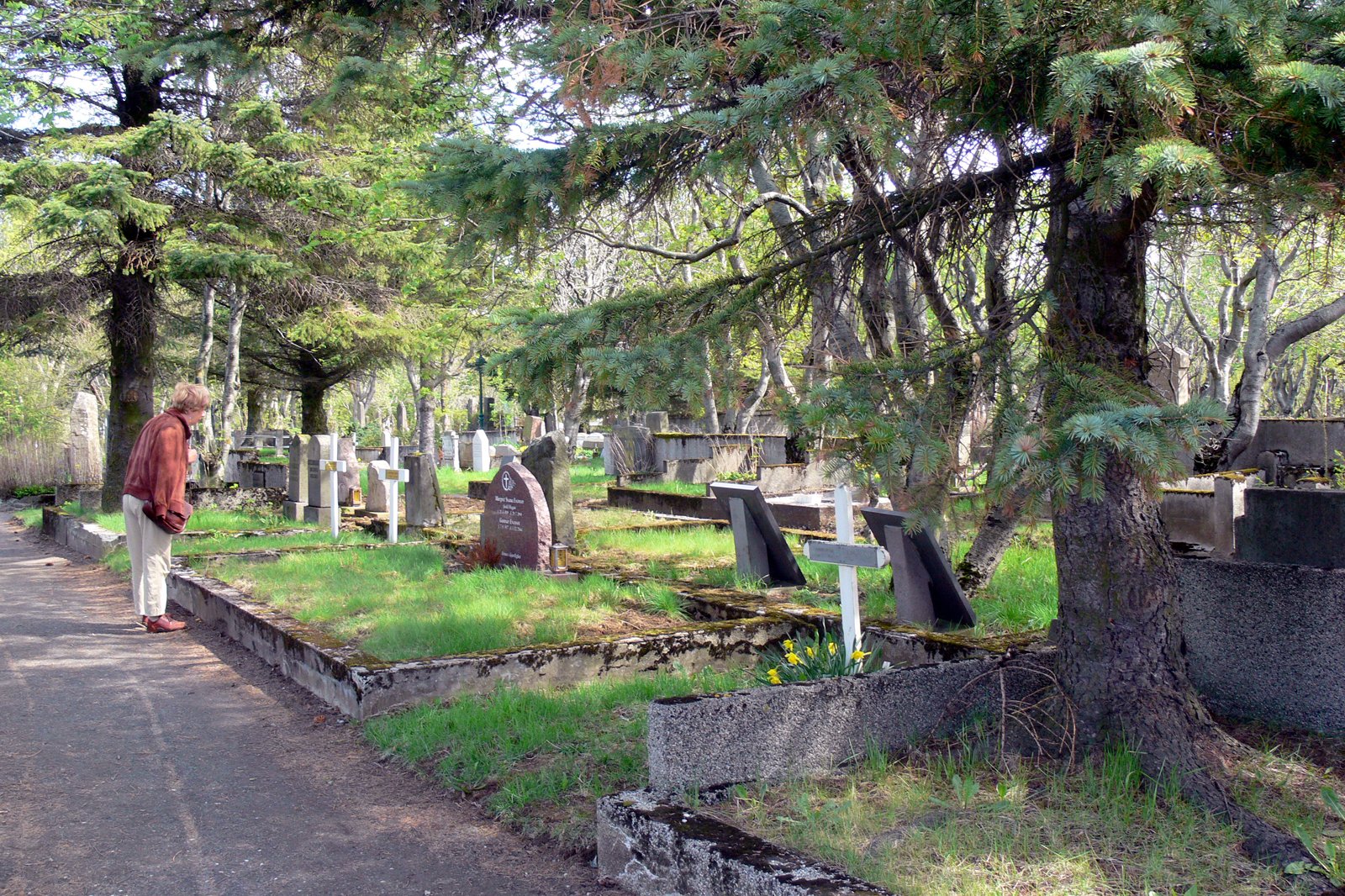 This cemetery is the oldest in Iceland, and features dozens of tombstones dating back to the 19th-century. Fans of the macabre may be drawn to its eerie surroundings of moss-covered graves and bare trees.
Location: Suðurgata, 101 Reykjavik, Iceland
photo by Christian Bickel fingalo (CC BY-SA 2.0) modified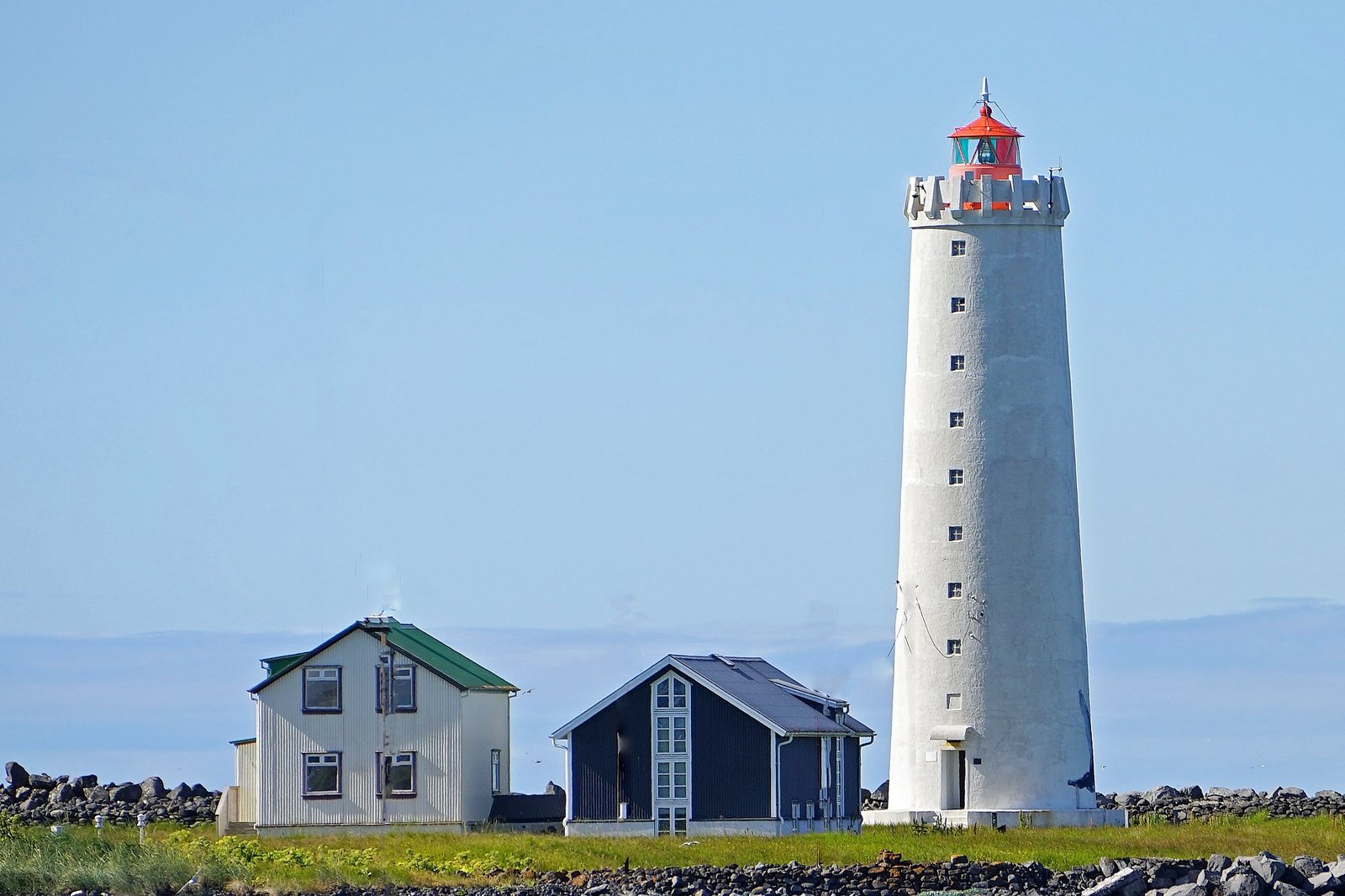 Drive 5 km west of central Reykjavik to Grotta Lighthouse, where locals claim to have one of the city's best viewpoints for the northern lights (in winter) and the midnight sun (in summer). The lighthouse itself is an Instagram-worthy shot – it sits on an island that's accessible during low tide.
Location: Grótta Island Lighthouse, Iceland, Seltjarnarnes, Iceland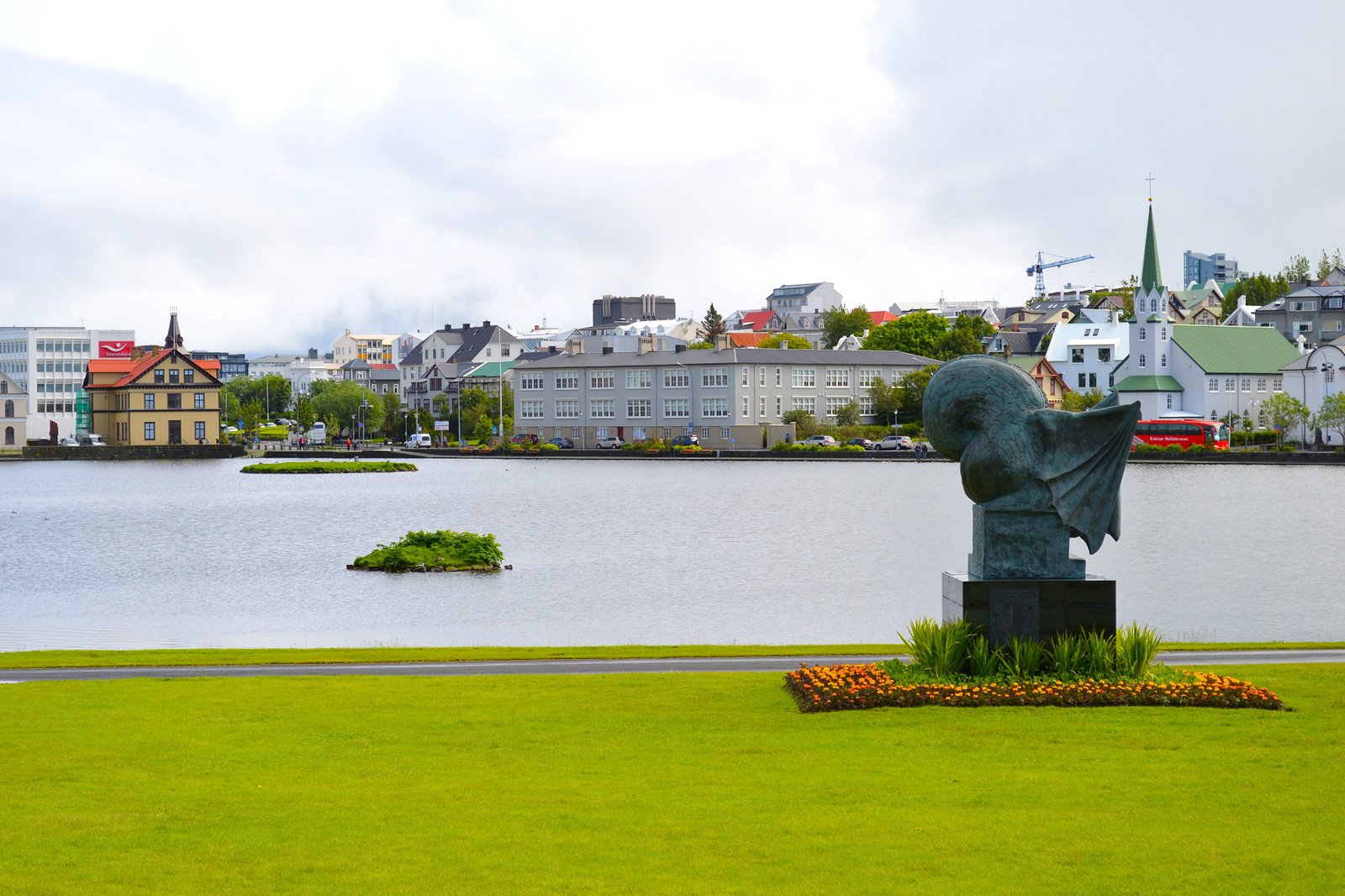 For photographers, Tjörnin is like a mirror against Reykjavík's quaint buildings – the pond's eastern bank is lined with colourful houses and landmarks such as the Fríkirkjan í Reykjavík Church and the National Gallery of Iceland.
Location: Tjörnin, Reykjavíkurtjörn, 101 Reykjavík
photo by Philippa (CC BY-SA 2.0) modified