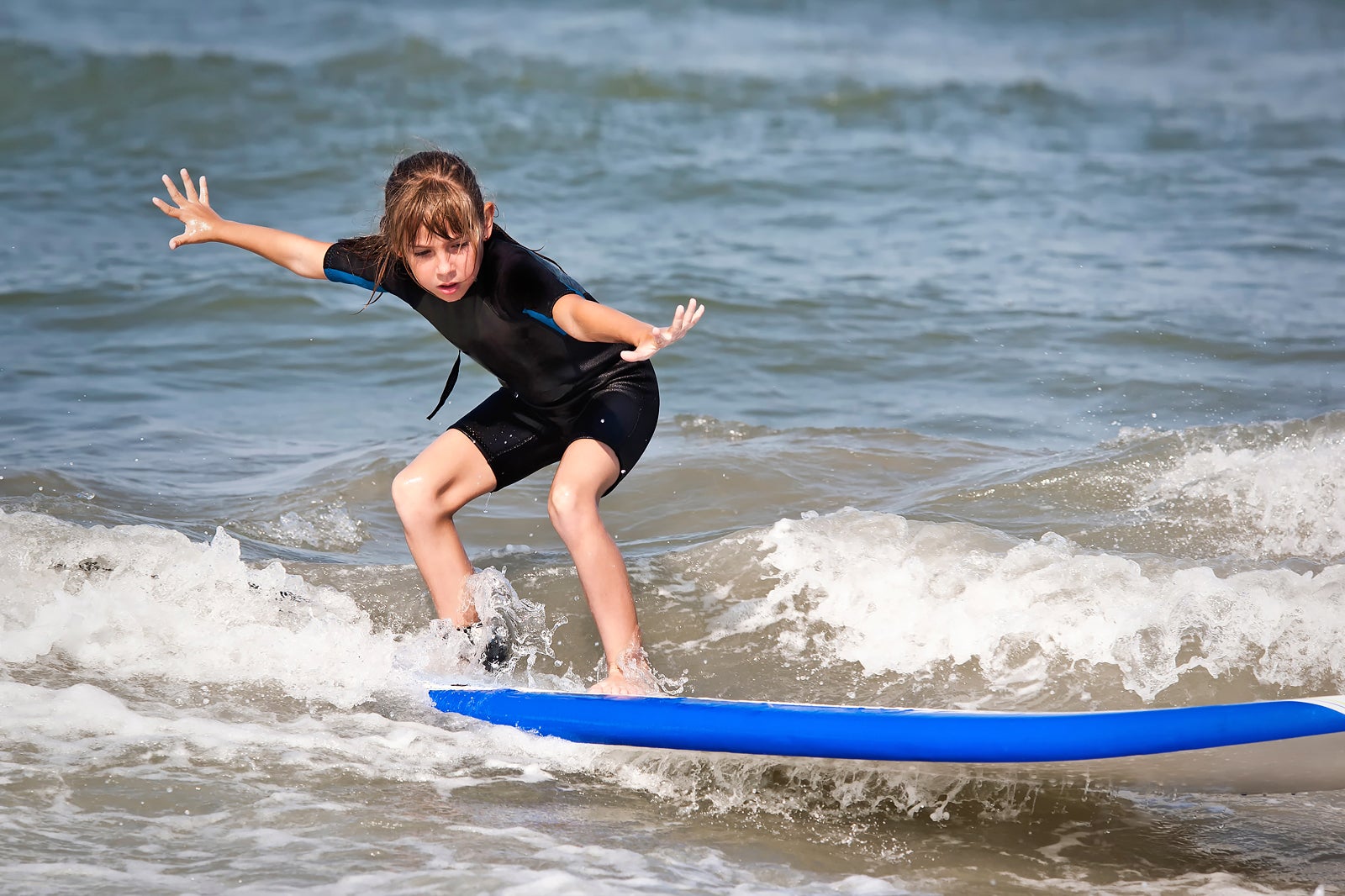 3 Best Surf Schools in Bali
Where To Learn Surfing In Bali
The best surf schools in Bali take full advantage of the fact that the island is well known as a great wave-riding destination. Bali's surf spots have become favourites for surfers of varying skill and experience, and some may find a trip to the island incomplete without trying out the waves.
Beginners may find the sea slightly intimidating due to the pro dominated waves, but it only takes a few lessons to get the hang of surfing. Along Bali's sandy southwestern coast, and the likes of Kuta, Legian and up north to Canggu, there are beach breaks that provide ideal spots for those just starting with surfing. You'll also find a good choice of first-class surf schools to help you get up on the board and feel the thrill of surfing.
1
Odysseys Surf School
Kuta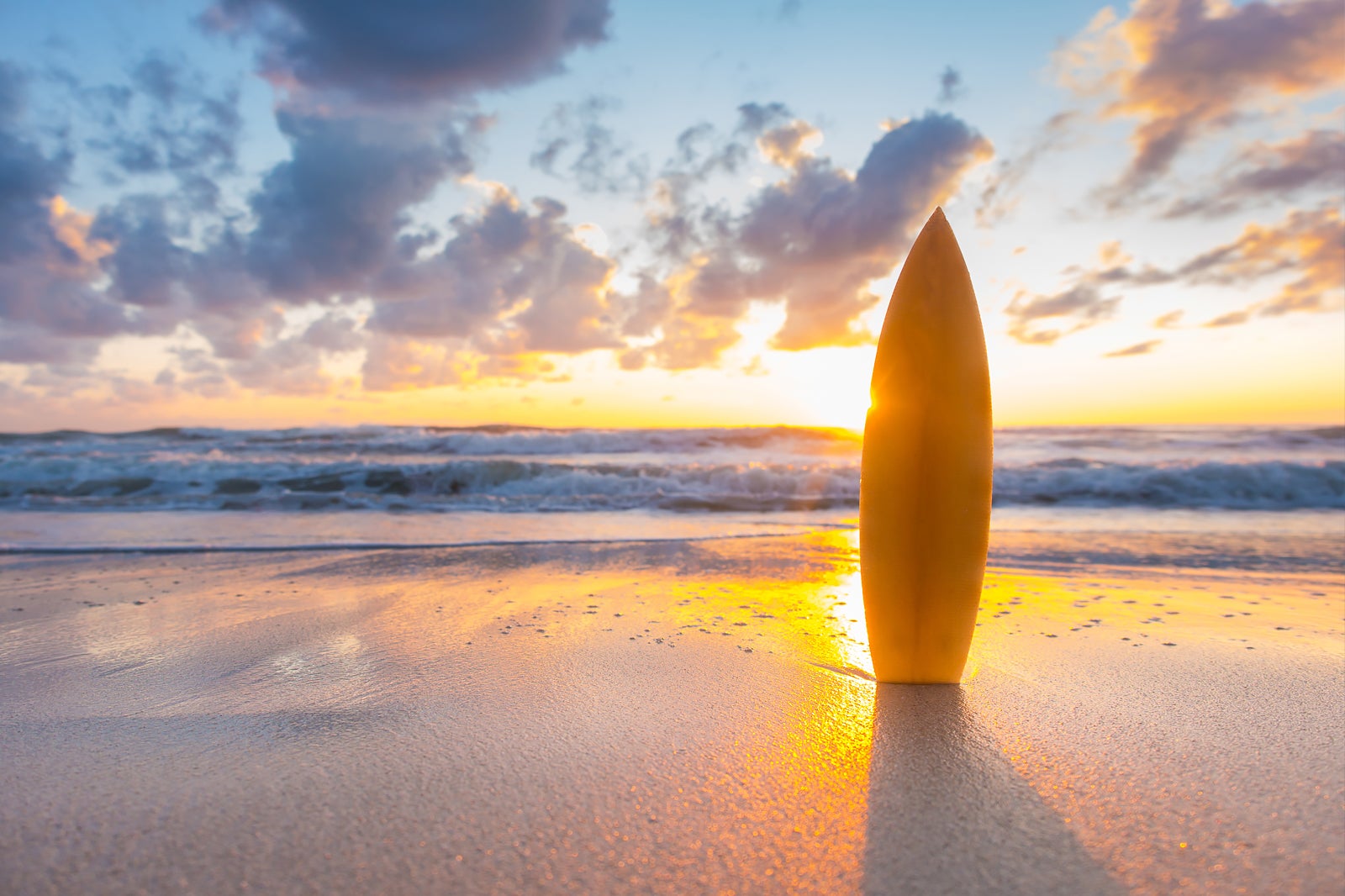 Odysseys Surf School has been around since 2003, with its headquarters right at the front of the Mercure Kuta Hotel's arcade on Kuta Beach. It provides an open, fun, and friendly learning environment for beginners, with a team of experienced instructors who are determined to get you standing on your board within your first few lessons.
Your first lesson gives you handy hints in selecting the right board for you, and the basic know-how of body and board positioning, along with basic manoeuvres. Supported by Oakley and the Academy of Surfing Professionals Australia, Odysseys offers both group and private surfing lessons, as well as a special class for kids. Its arsenal of rash guards, helmets and foam-lined boards in different sizes help you learn to ride the waves quickly and safely.
Location: Mercure Hotel Arcade, Jalan Pantai Kuta, Kuta, Badung, Bali 80361, Indonesia
Open: Daily from 8am to 9pm
Phone: +62 (0)361 764 442
2
Rip Curl School of Surf
Legian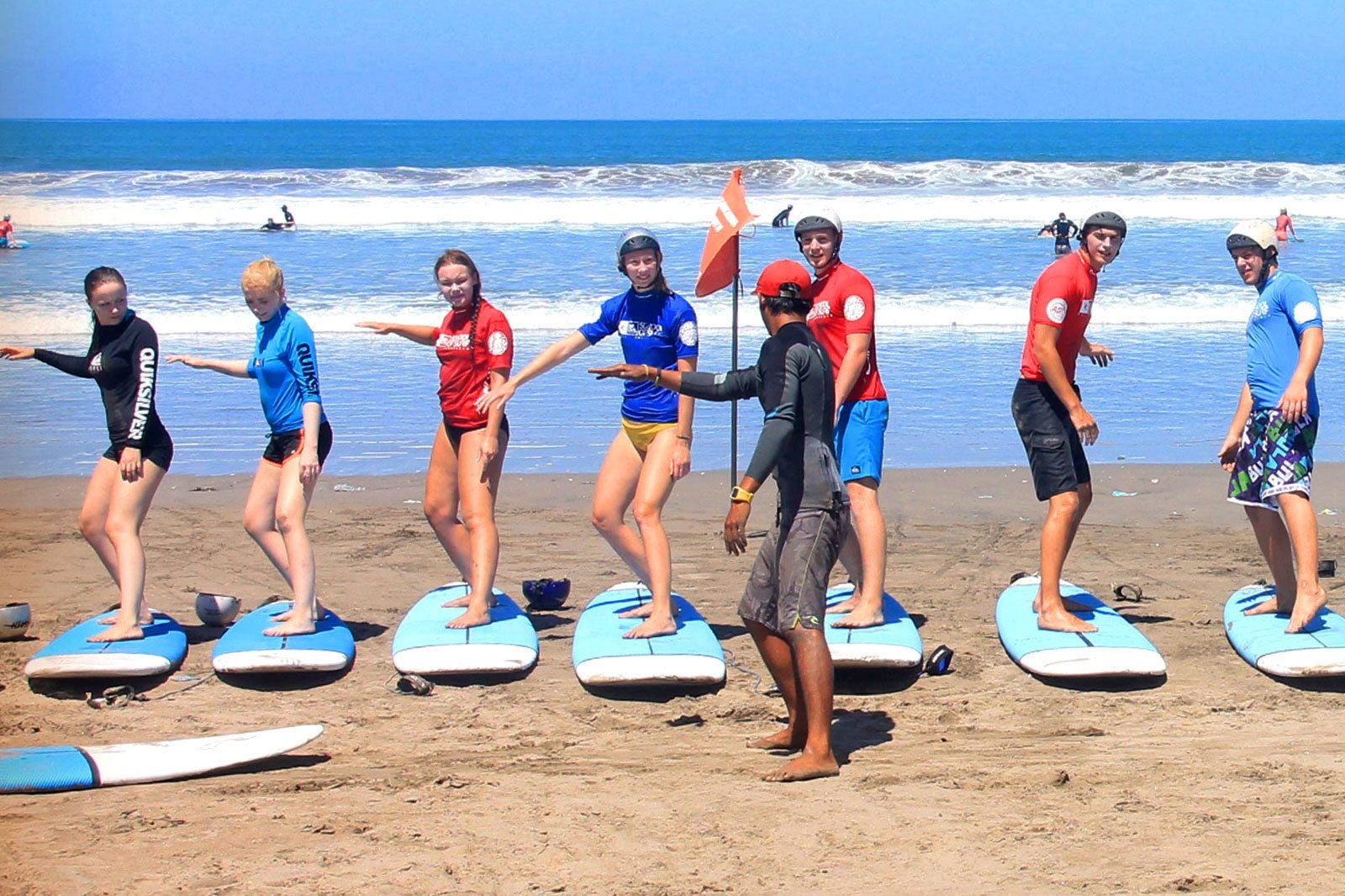 One of the leading surf brands, Rip Curl set up a base for its surf school in Legian in 1998. These shores are not as crowded as Kuta, providing you with slightly better conditions for learning. After around 4 hours of guidance from Rip Curl's experienced team of instructors, you'll have a clearer understanding of the techniques, the form, the best positioning on the board and, most importantly, how to find your way on the waves.
Safety is a top priority for the instructors and they provide the latest range of Rip Curl's top gear for the purpose. Other than surfing, they also teach kitesurfing, wakeboarding, stand-up paddleboarding and windsurfing. Rash shirts, board shorts, booties for reef surfing, wetsuits (on request), and helmets, as well as impact vests for kite, wake and windsurfing sessions are all are provided. You can have fun with the soft boards after the course to hone your newly acquired skills.
Location: Jalan Arjuna, Legian, Badung, Bali 80361, Indonesia
Open: Daily from 7am to 5pm
Phone: +62 (0)361 735 858
3
Pro Surf School Bali
Kuta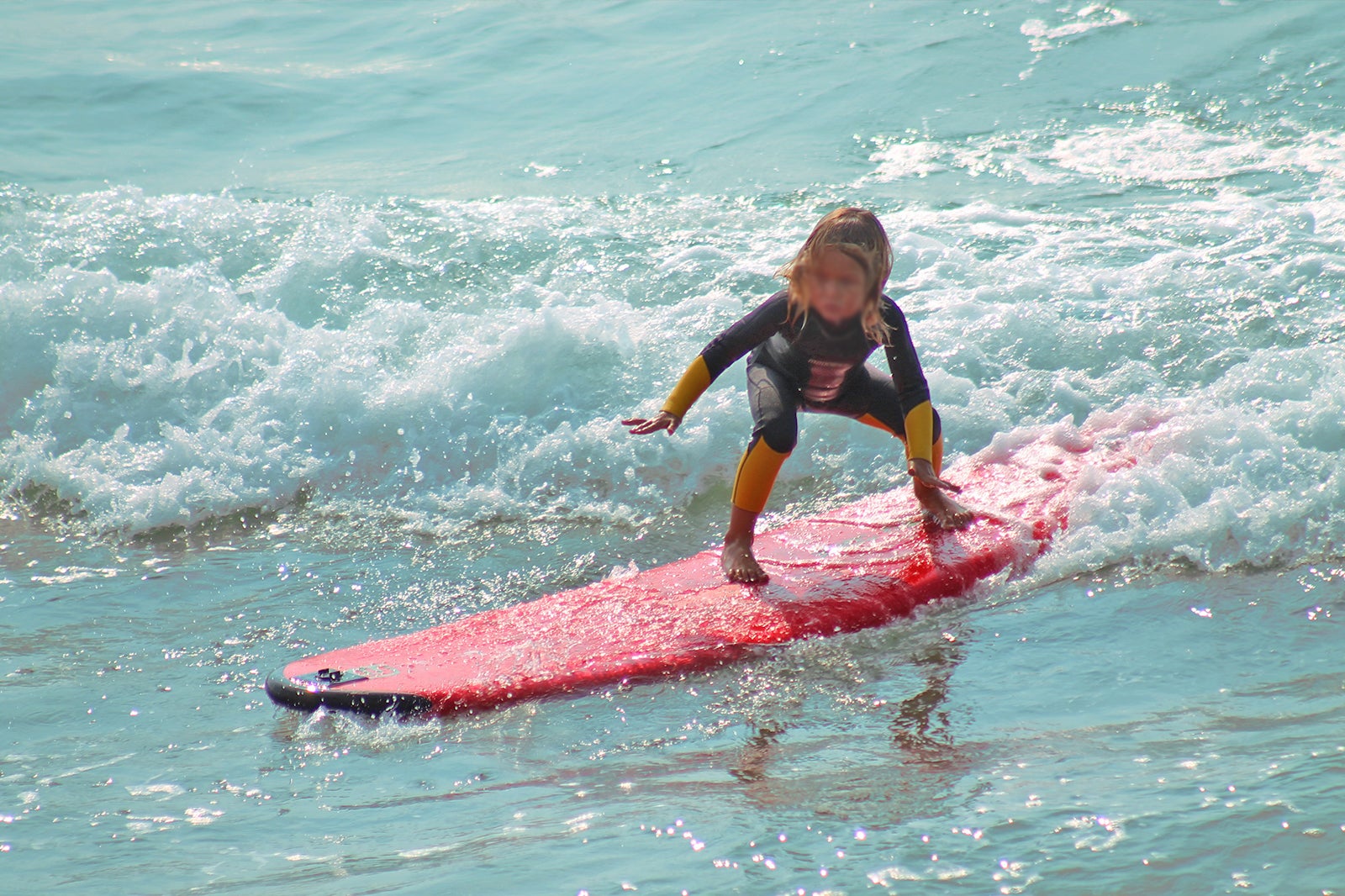 Pro surfer Frank Faust set up Pro Surf School Bali with a friendly attitude and sociable atmosphere, and his students have formed long-lasting friendships with his team of instructors. The school maintains its personal touch in learning to surf through 6 levels of courses. You learn the basic theories of surfing in the onsite swimming pool. Its beachfront location in Kuta adds to the convenience of getting out on the waves.
The school's boards and surf gear are renewed annually, so you get the best training boards equipped with rubber fins to maximise safety on every go. Fibreglass and epoxy boards are thrown in as you move up to more advanced classes. Pro Surf also provides luxury accommodation, a beach lounge bar and restaurant, where monthly pool parties and barbecue nights take place.
Location: Alam Kulkul Boutique Resort, Jalan Pantai Kuta, Legian, Kuta, Badung, Bali 80361, Indonesia
Open: Daily from 7am to 5pm
Phone: +62 (0)361 751 200
Back to top