Kelingking Beach is a secluded and scenic beach in the village of Bunga Mekar on the southwestern coast of Nusa Penida Island. One of its most popular landmarks is a plant-covered limestone headland, with massive waves crashing against it. This unique formation resembles the shape of a T-Rex's head, so Kelingking is often called the T-Rex Bay of Bali.
Kelingking Beach in Nusa Penida - one of the highlights of 24 Best Things to Do on the Nusa Islands (Read all about Bali here)
Discovering Kelingking Beach
Enjoying the view and taking photos from a purpose-built platform would be good enough for most, but many adventurous travellers opt to down to the hidden beach. You can get to the secluded beach via a rugged 400-metre hike during low tide. It's a rather steep descend that requires a bit of rock-climbing, especially on the way back up. Over the years, past visitors have placed rocks and bamboos to aid future hikers.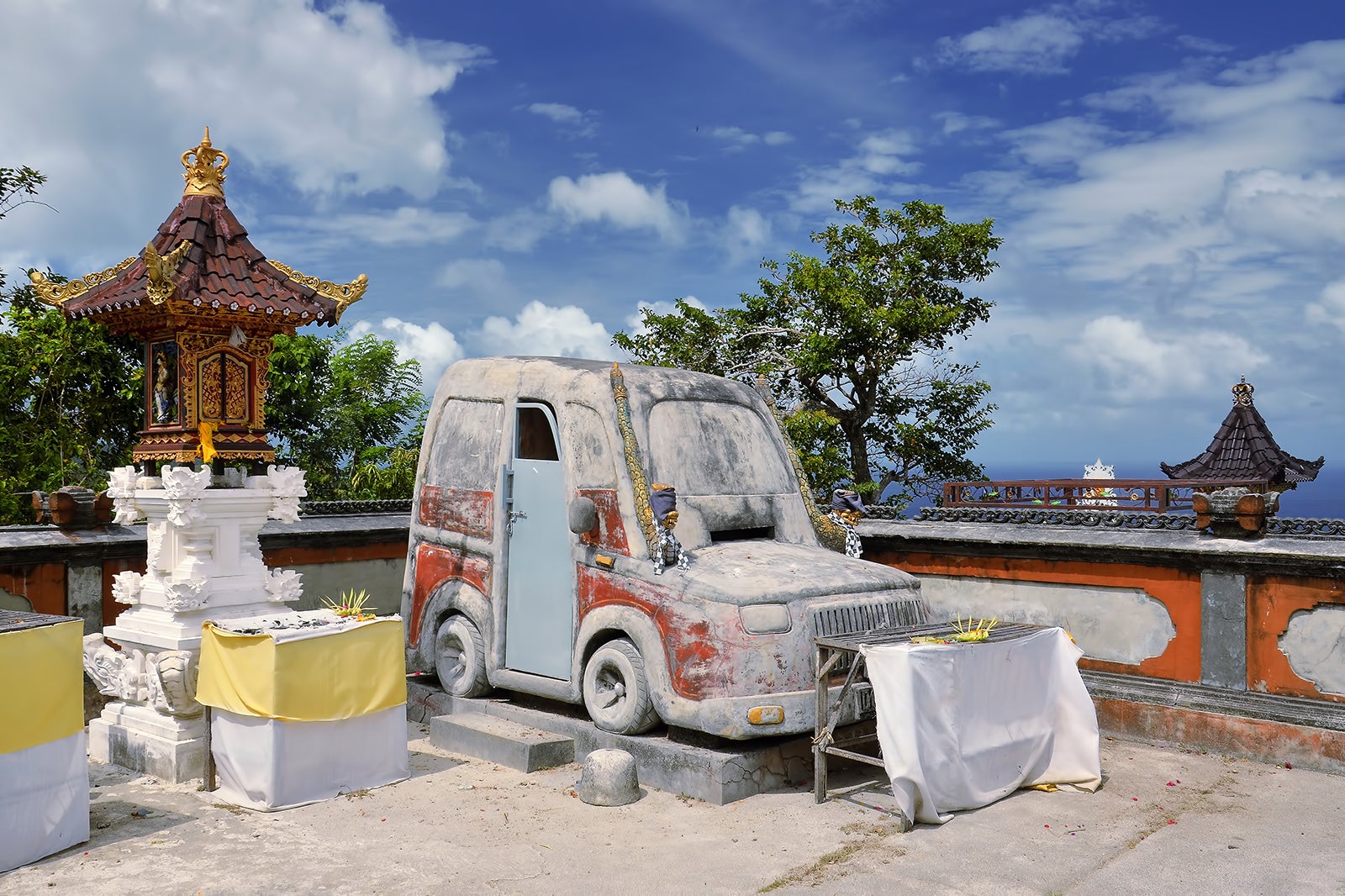 Once you've reached the hidden beach, you'll often have it all to yourself most of the time. Swimming is possible, though it depends on tide conditions. Undercurrents can be strong and lifeguards don't patrol the beach.
Bring your camera and a good pair of shoes, as well as plenty of drinking water on the descent. You can combine your visit to Kelingking Beach with Pura Paluang Temple, which is about 650 metres east. It's one of the most unique temples in Bali as it has shrines in the shape of cars.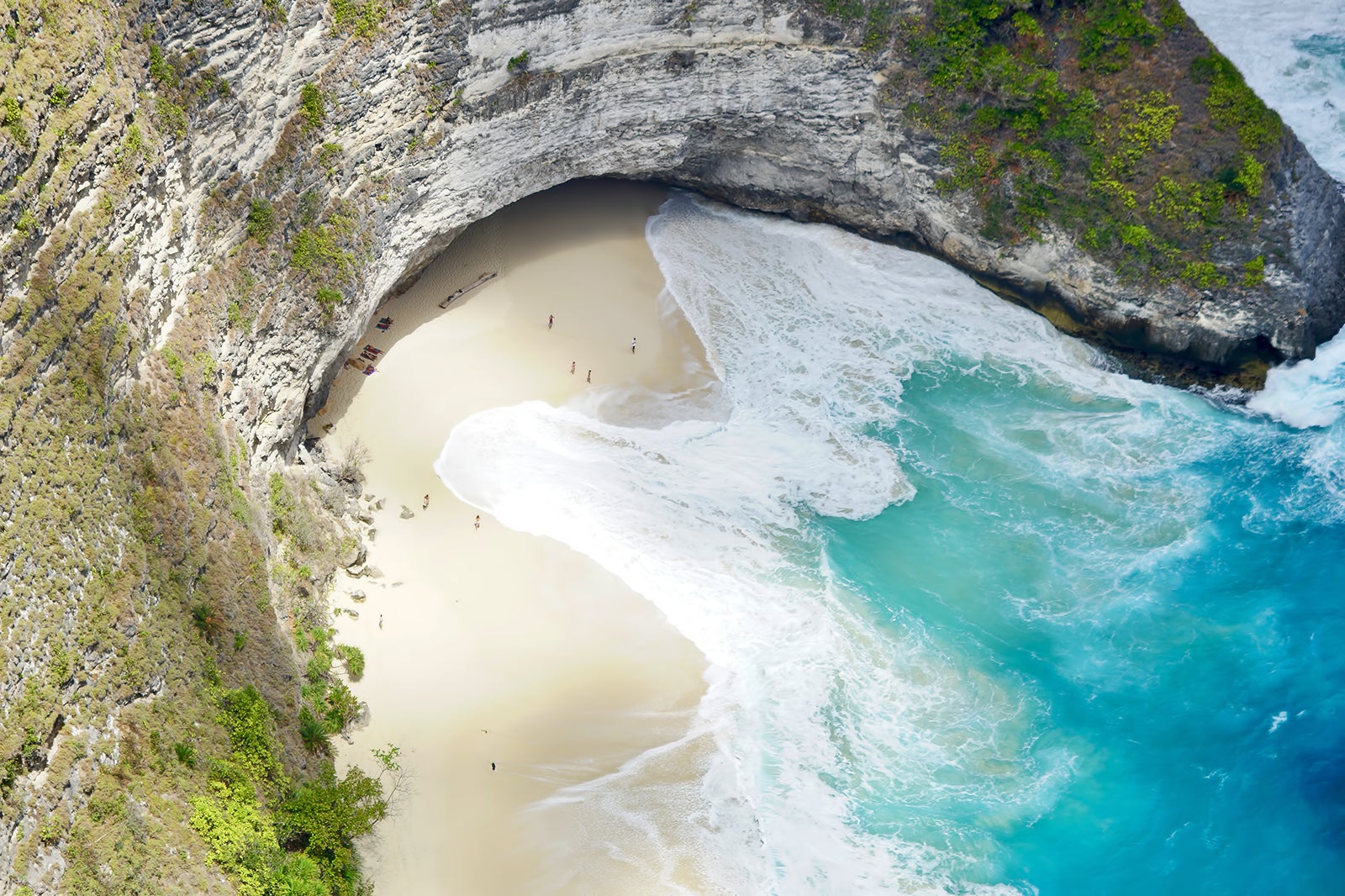 Kelingking Beach in Nusa Penida
Location: Bunga Mekar, Nusa Penida, Klungkung, Bali 80771, Indonesia
Back to top