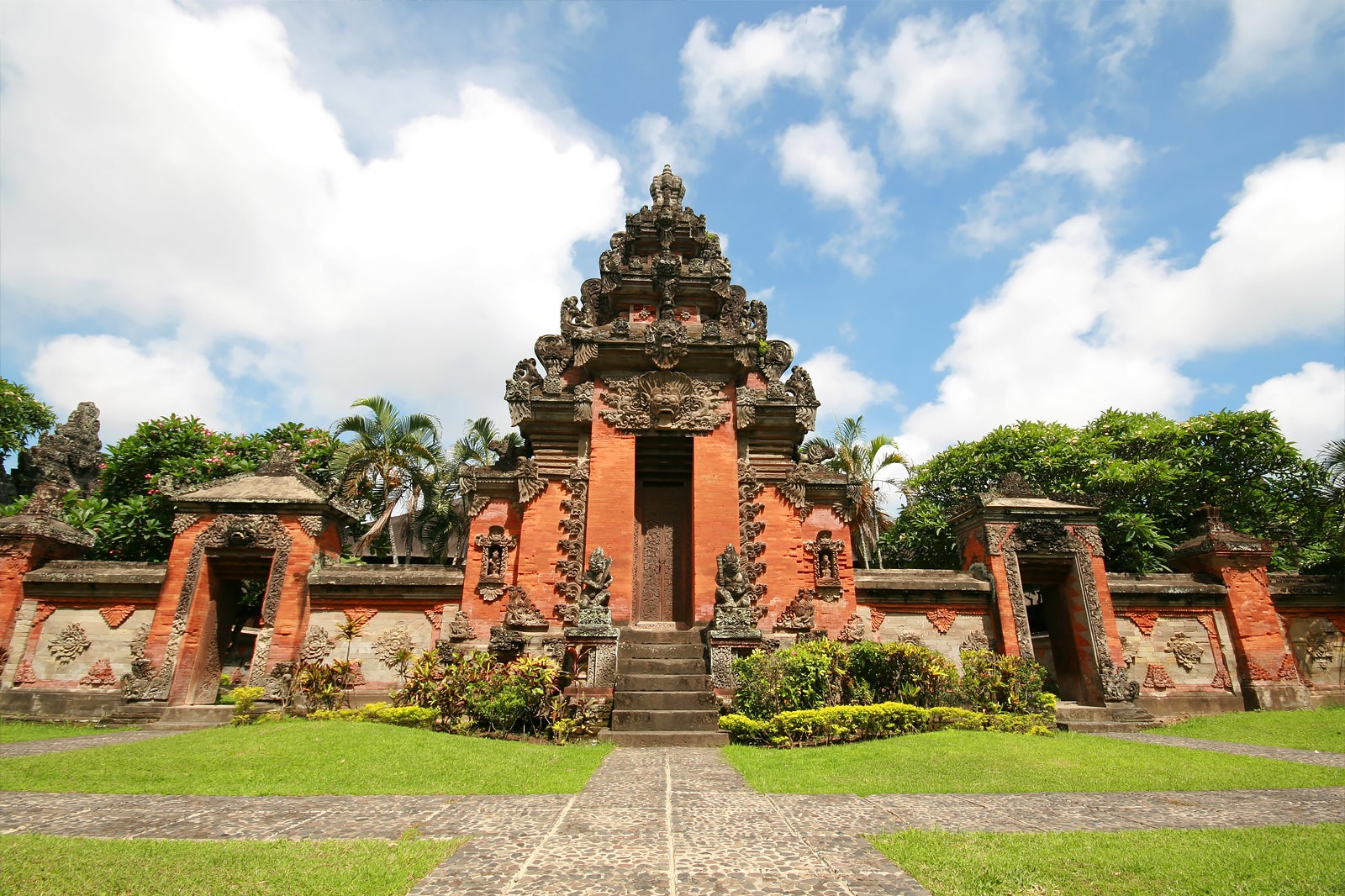 Museum Negeri Propinsi Bali is Bali's provincial public museum. Often called Bali Museum for short, it's a central landmark often highlighted on city tours to the provincial capital, Denpasar. It's the island's oldest and largest museum and houses over 10,000 exhibits in separate pavilions. The pavilions' architectural stylings pay homage to Balinese heritage, with stone carvings, bas reliefs and tropical gardens dominating the exteriors.
The museum flanks the Pura Jagatnatha Temple and the Puputan Badung square. It's certainly a place to head to while visiting Denpasar, where you can enjoy insightful introductions to Balinese arts and history for an hour or 2, then continue with a stroll to the square or a visit to the temple, next door.
Museum Negeri Propinsi Bali - one of the highlights of 16 Best Things to Do in Denpasar and 15 Great Museums in Bali (Read all about Bali here)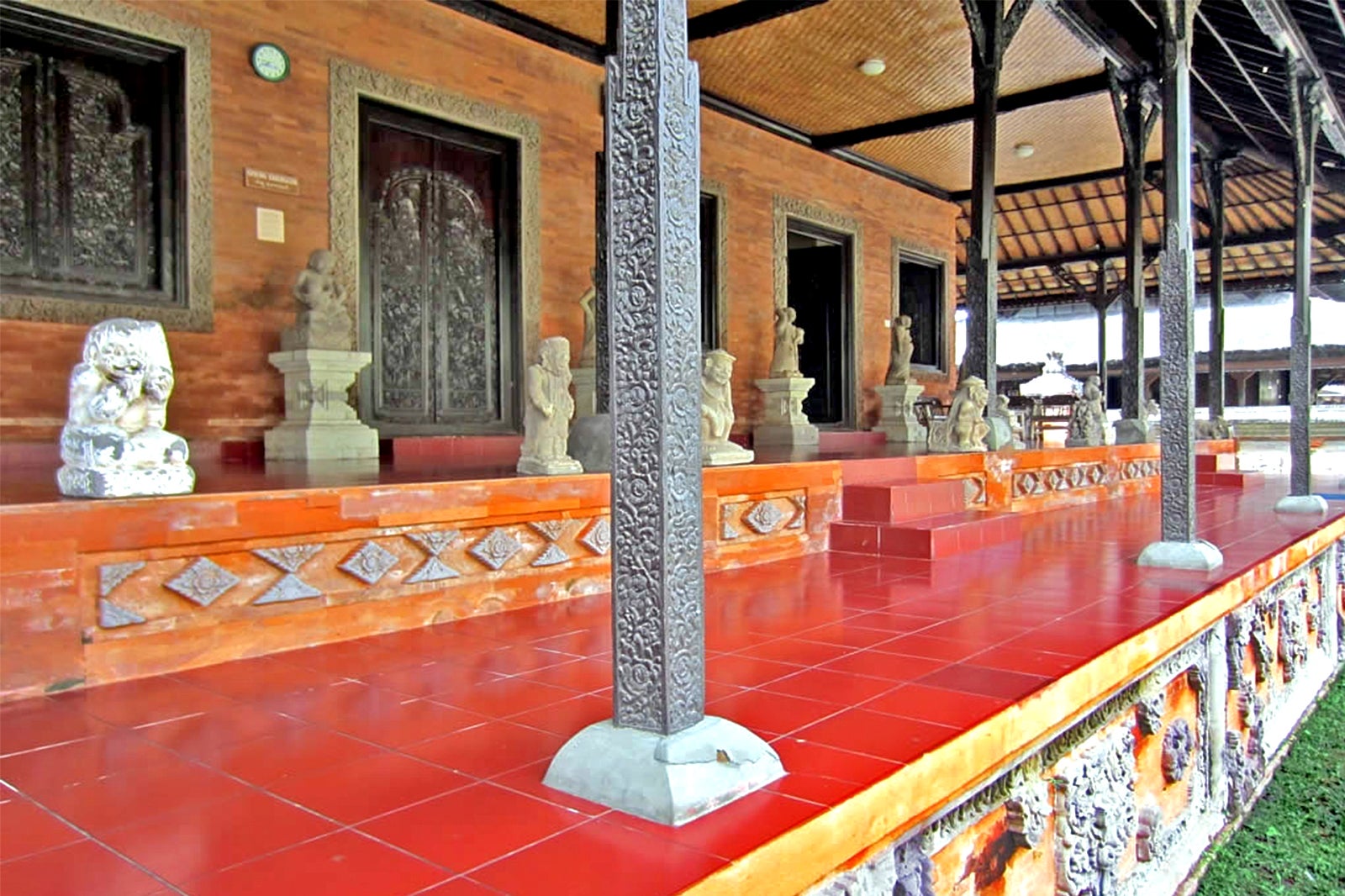 Visiting Museum Negeri Propinsi Bali
The museum is divided into 3 sections, namely an outer courtyard, a jaba tengah middle courtyard, and the jeroan or main section where most of the pavilions are. The 3 pavilions are named Tabanan, Karangasem, and Buleleng, after Bali's 3 largest regencies. Inside of each are collections of traditional paintings, religious artefacts and agricultural tools that offer a lot for kids and adults to look at and talk about.
Vast collections of ethnographic displays range from classical Kamasan-style paintings hailing from the Klungkung regency in East Bali to archaeological finds such as ancient statues and inscriptions. There are also weapons dating back to the Bronze Age in Bali, as well as pre-Hindu-era ritual items and more contemporary items such as wayang kulit shadow puppets, theatrical masks, old textiles, costumes and musical instruments.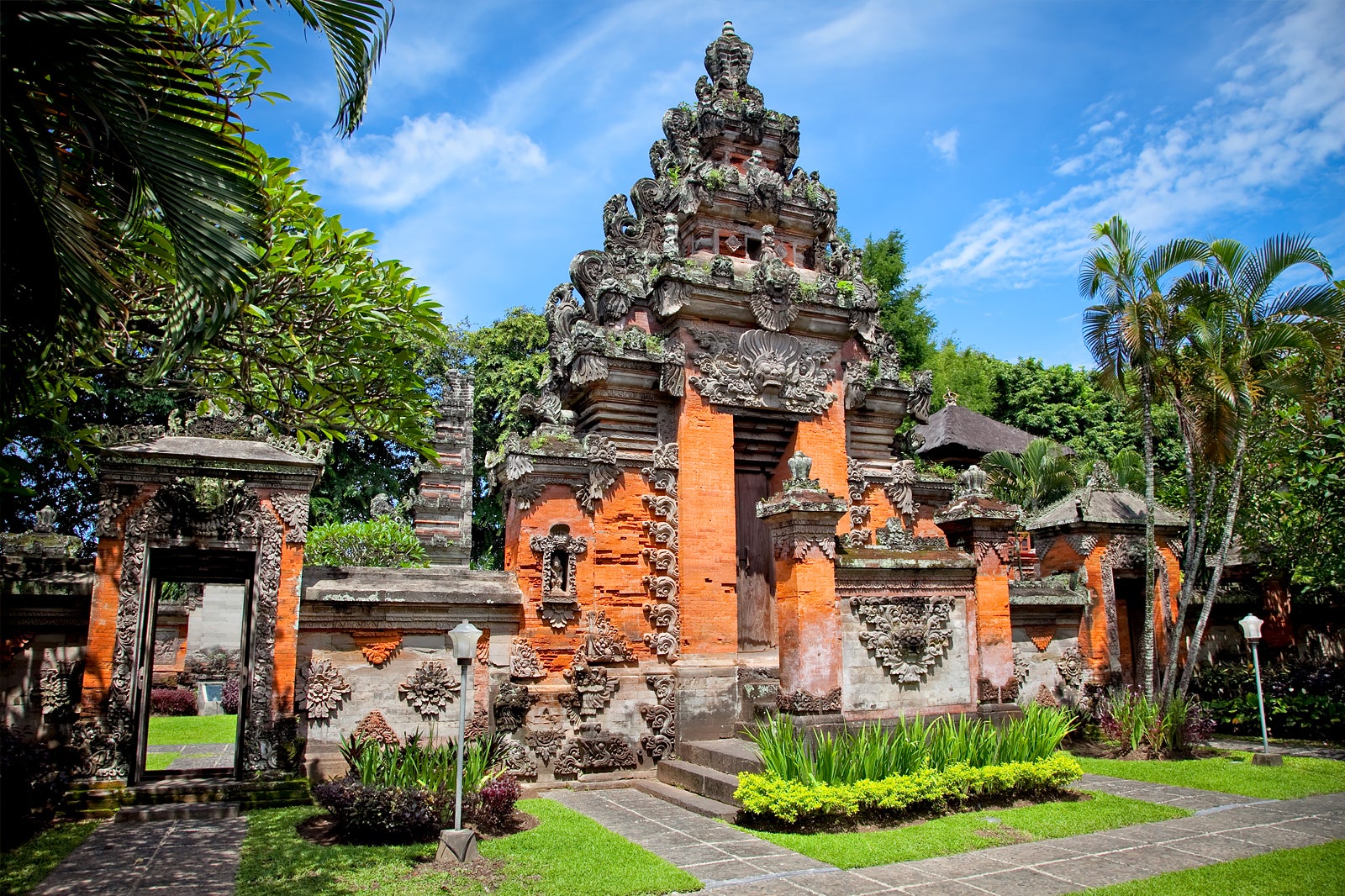 Museum Negeri Propinsi Bali
Location: Jalan Mayor Wisnu No.1, Dangin Puri, Denpasar, Bali 80232, Indonesia
Open: Saturday–Thursday from 8am to 4pm, Fridays from 8am to 1pm
Phone: +62 (0)361 222680
Back to top