Pantai Atuh Beach is a remote beach on the south-eastern coast of Nusa Penida. It's flanked by magnificent green cliffs, with surrounding limestone rock formations adding to its seclusion.
Dotting the coast are 4 rocky outcrops called Batu Melawang, Batu Abah, Batu Paon, and Bukit Jineng. Due to its remote location, the beach welcomes very few visitors so you'll probably have the entire shore to yourself.
Pantai Atuh Beach in Bali - one of the highlights of 24 Best Things to Do on the Nusa Islands (Read all about Bali here)
Pantai Atuh Beach highlights
Bukit Jineng is one of the most striking outcrops at Pantai Atuh Beach. It's also called Batu Bolong ('hollow rock' in Indonesian) due to its arch-like formation jutting out of the sea. The white-sand beach is accessible via a purpose-built stairway. If you're up for a hike, you can attempt the narrow tracks along a rugged cliff face.
The descent to the beach takes about 30 minutes, but the view is worth the effort, especially if you're a beach lover. Visit Pantai Atuh Beach at low tide to see rock pools with exotic marine life. Swimming isn't advisable due to strong currents and lack of lifeguards on the beach.
Pantai Atuh Beach is around 28 km southeast of Toya Pakeh Harbour, and the easiest way to get there is by motorcycle. There are plenty of bike rental shops near the main harbour of Nusa Penida.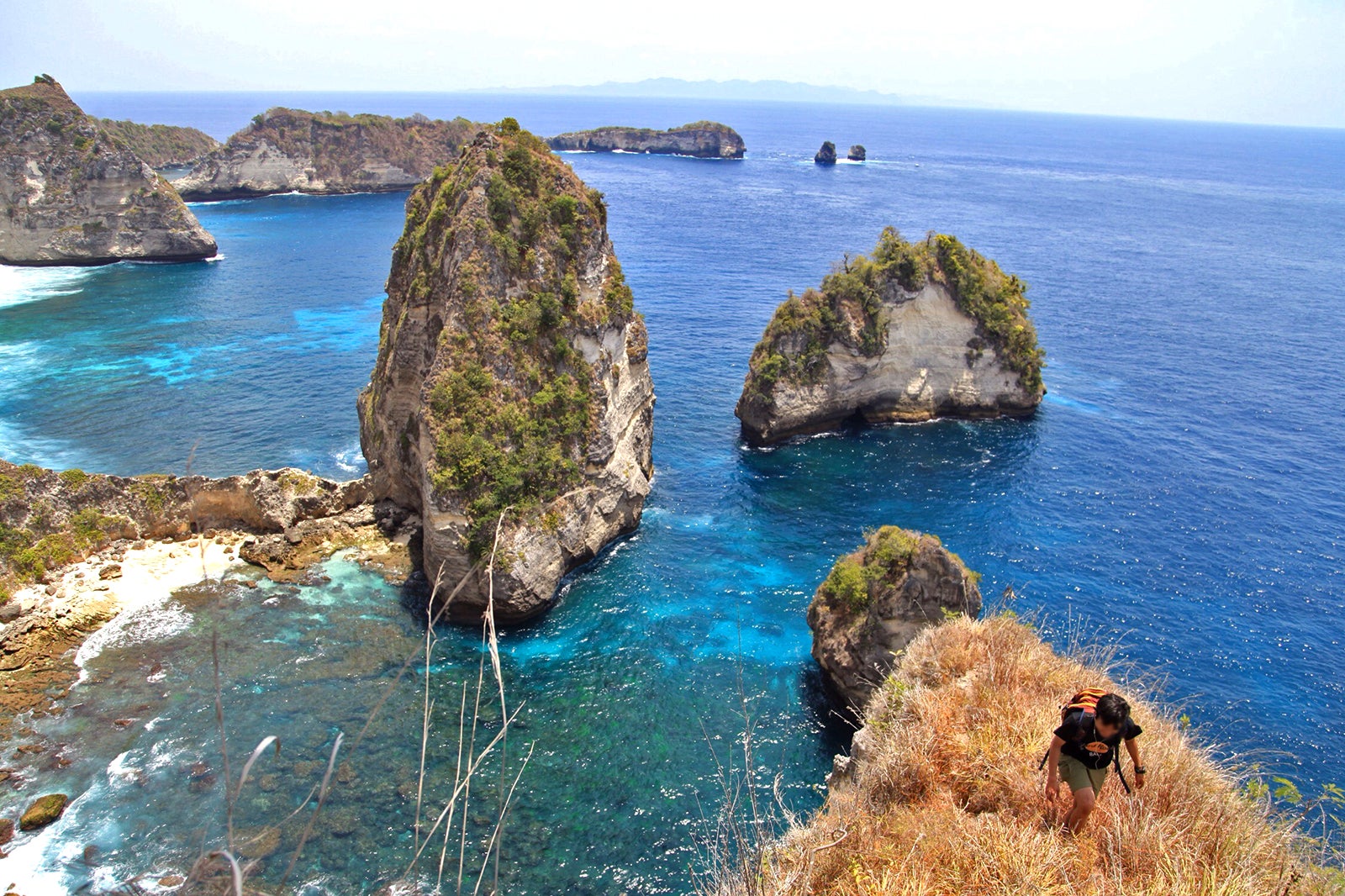 Pantai Atuh Beach in Bali
Location: Pejukutan, Nusapenida, Klungkung, Bali 80771, Indonesia
Back to top