10 Places to Visit Famous Dubliners
Explore Dublin Off the Beaten Track
From those who fought and died for Irish independence to writers and musicians known the world over, Dublin has always honoured its famous sons. Book a Dublin hotel and meet the people who made it great with this guide to top 10 places to visit famous Dubliners.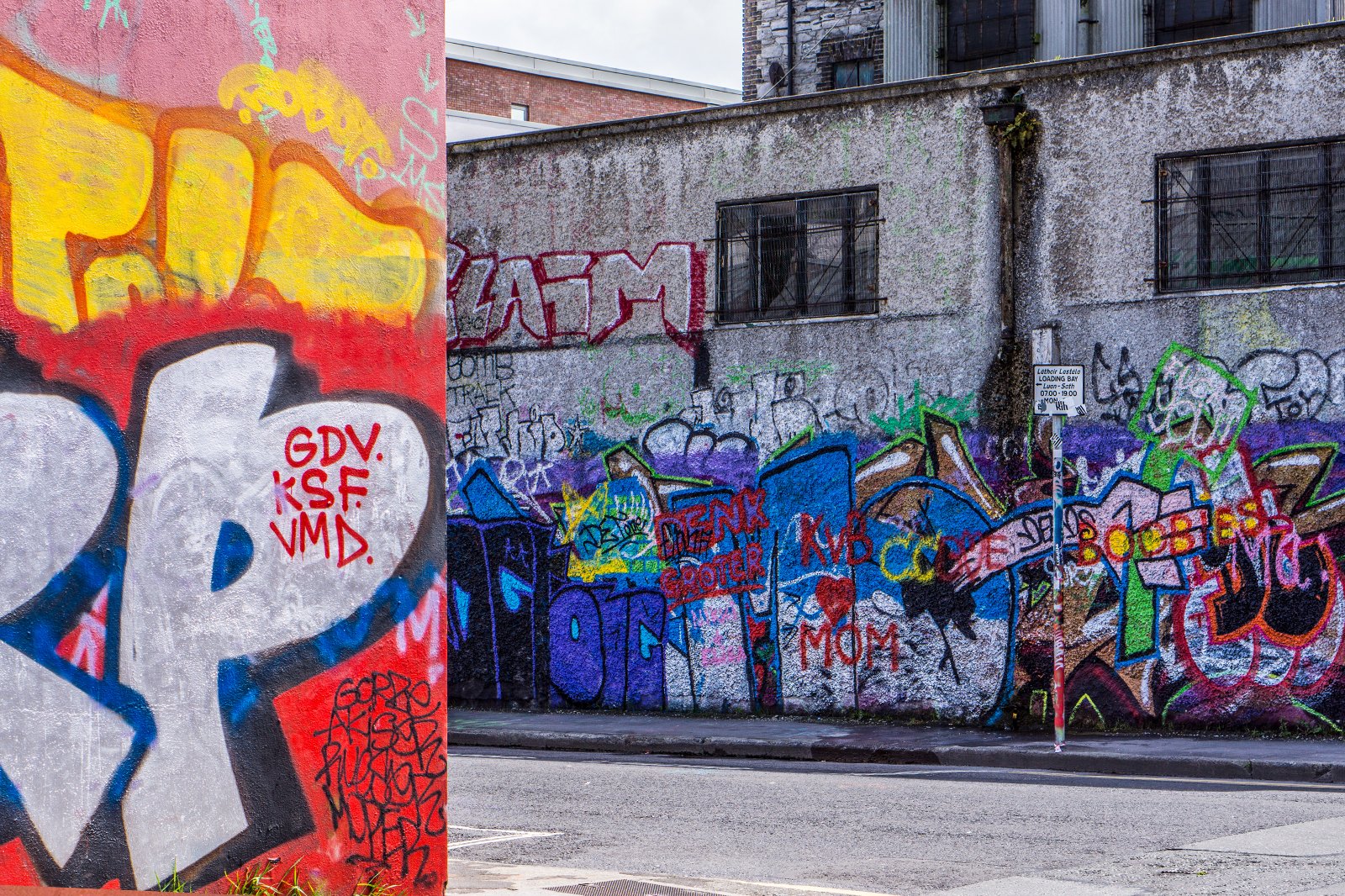 Fans of Ireland's biggest band might want to make a pilgrimage to the site of their former studio at 4 Windmill Lane. The entire street is covered with graffiti left by fans in a riot of colour and messages of devotion.
Location: Windmill Lane, Dublin 2, Ireland
photo by William Murphy (CC BY-SA 2.0) modified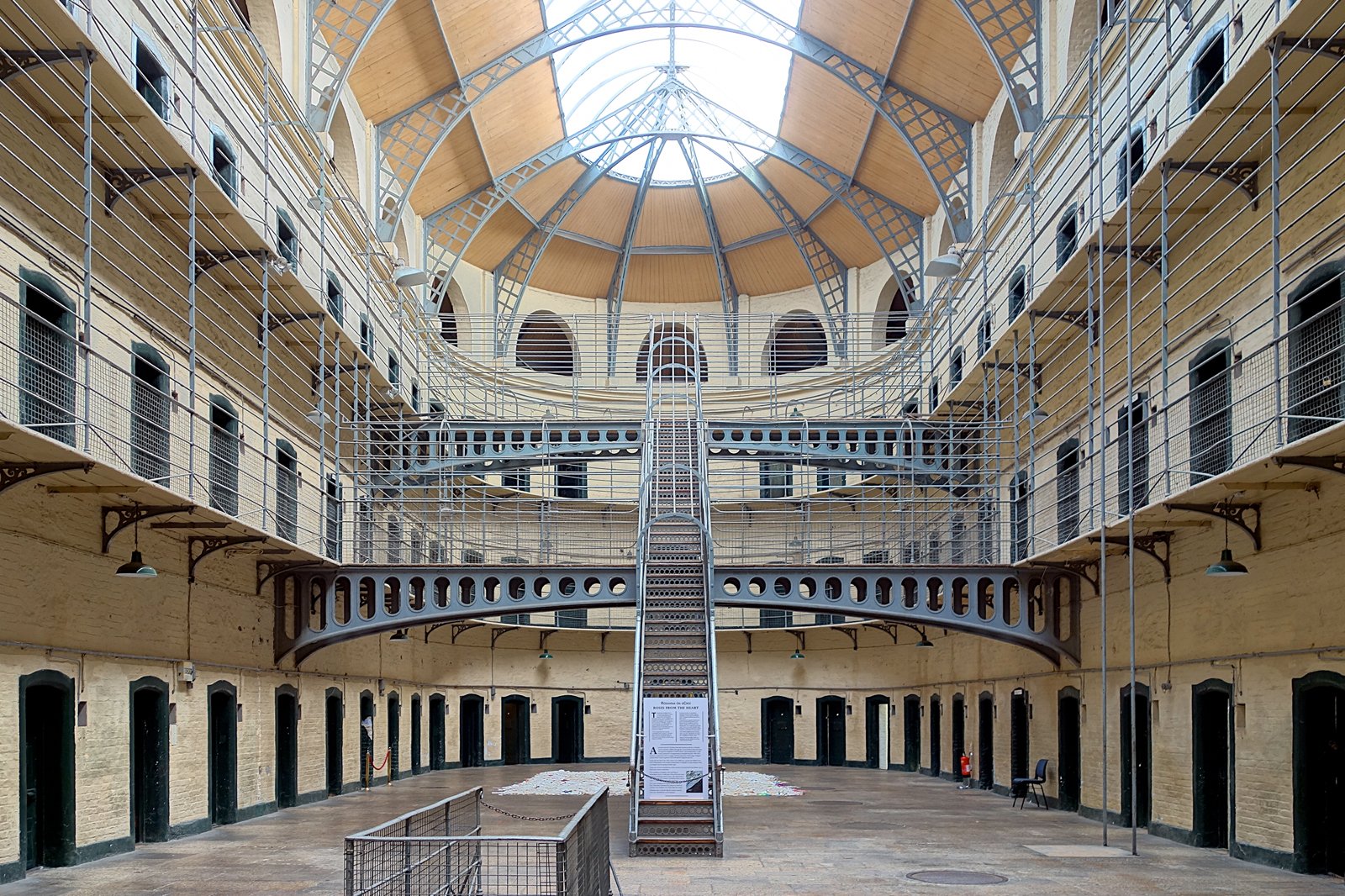 Kilmainham Gaol for Padraig Pearse
Kilmainham Gaol was the grim final abode of Padraig Pearse, the political activist who read the Irish Proclamation of Freedom on the steps of the General Post Office during the Easter Rising in 1916. Take a moving guided tour of the cells where Padraig and his comrades were held before their execution.
Location: Inchicore Rd, Kilmainham, Dublin 8, D08 RK28, Ireland
Open: Daily from 9.30am to 5.30pm (extended hours apply in summer and spring)
Phone: +353 (0)1 453 5984
photo by Velvet (CC BY-SA 3.0) modified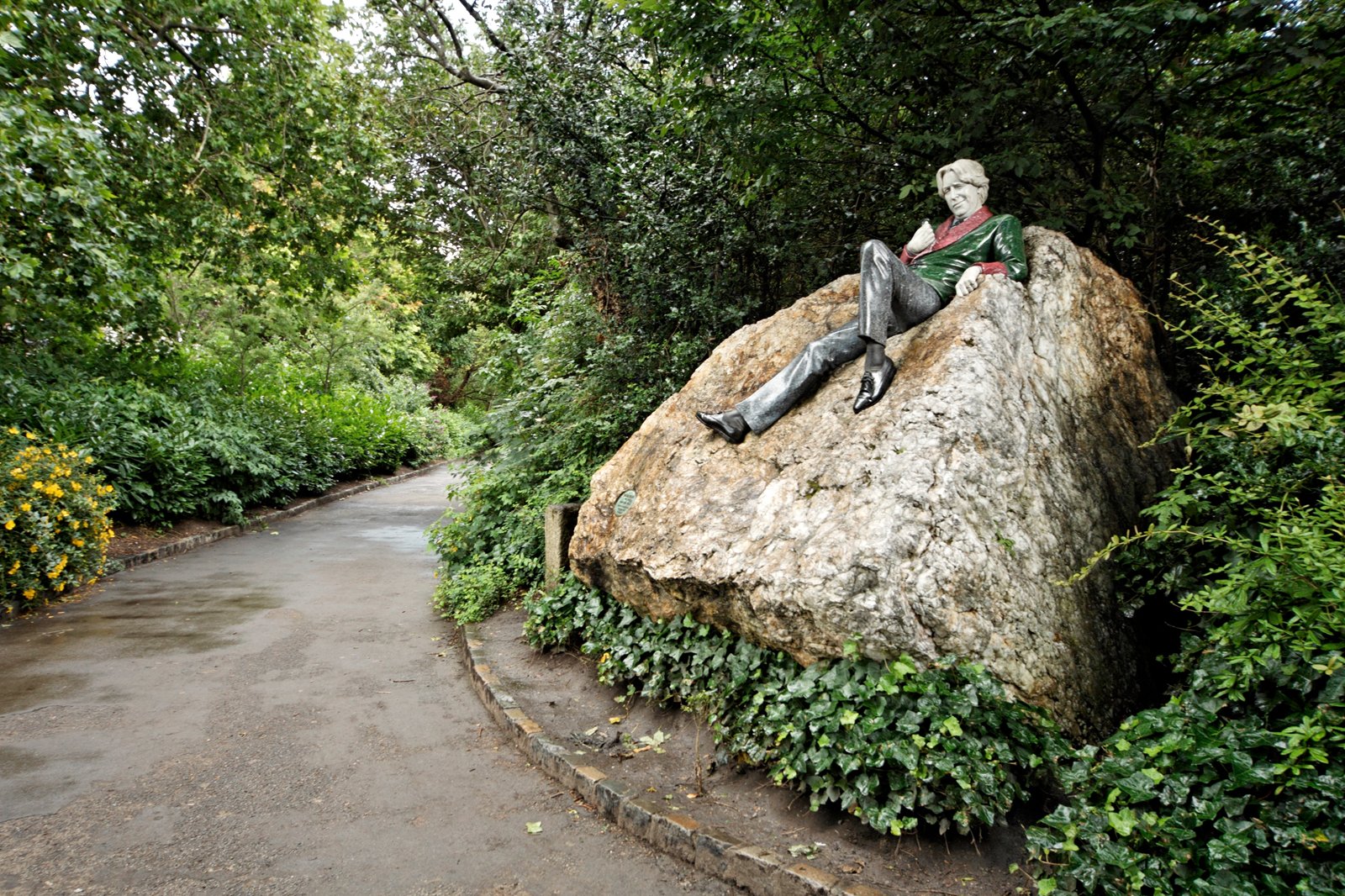 Merrion Square Park for Oscar Wilde
Inside Merrion Square Park, the striking life-size sculpture of writer Oscar Wilde is made from coloured local stone. The writer lounges on a rock, as though gazing wistfully at his nearby birthplace, the restored Number One Merrion Square.
Location: Merrion Square Park, Dublin 2, Ireland
Open: Daily from 10am to 8.30pm
Couples
Families
Photo
Budget
photo by William Murphy (CC BY-SA 2.0) modified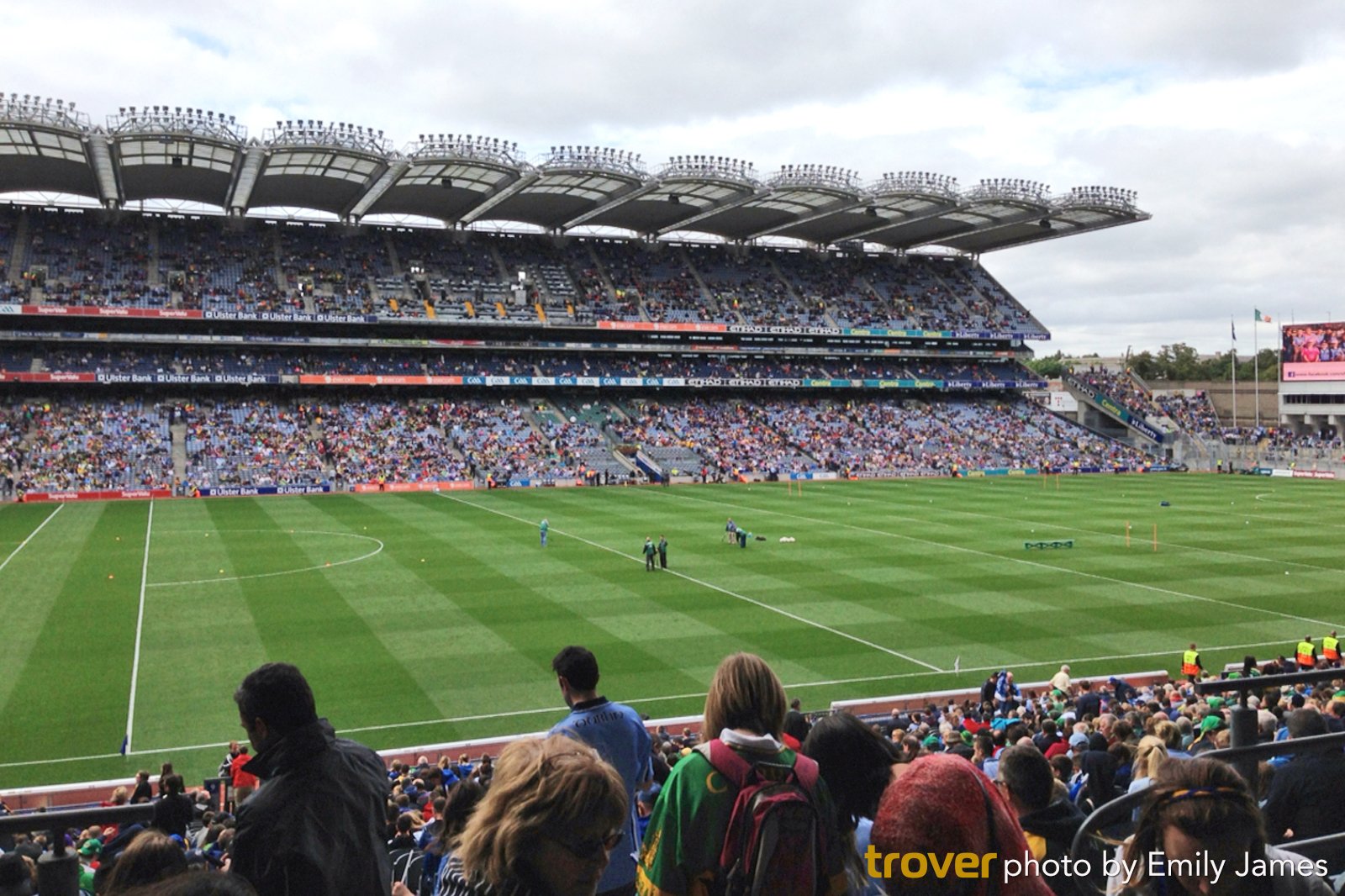 Croke Park for sporting heroes
Join the 80,000-strong crowd to cheer on the heroes of the 'Dubs', at Croke Park. The main sports are high-octane hurling, claimed to be the world's fastest field sport, and Gaelic football.
Location: Jones' Rd, Drumcondra, Dublin 3, Ireland
Phone: +353 (0)1 819 2300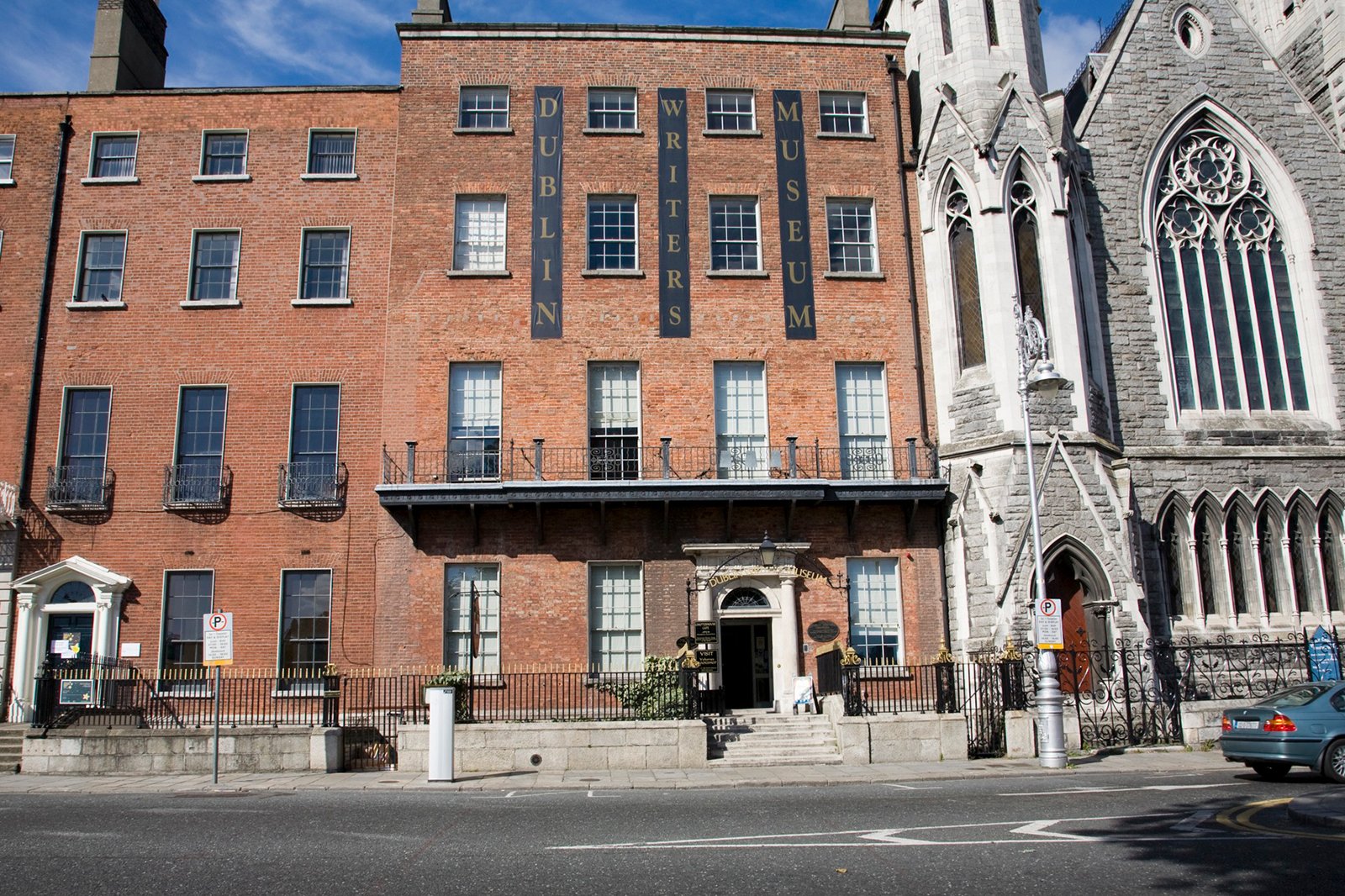 Dublin Writers Museum for Samuel Beckett
Literary types will be spoilt for choice at this museum dedicated to 300 years of great Dublin writers. Memorabilia includes early editions of Beckett's Waiting for Godot.
Location: 18 Parnell Square N, Rotunda, Dublin, D01 T3V8, Ireland
Open: 2 Jan – 21 Dec, Monday–Saturday from 9.45am to 4.45pm, Sunday from 11am to 4.30pm
Phone: +353 (0)1 872 2077
photo by William Murphy (CC BY-SA 2.0) modified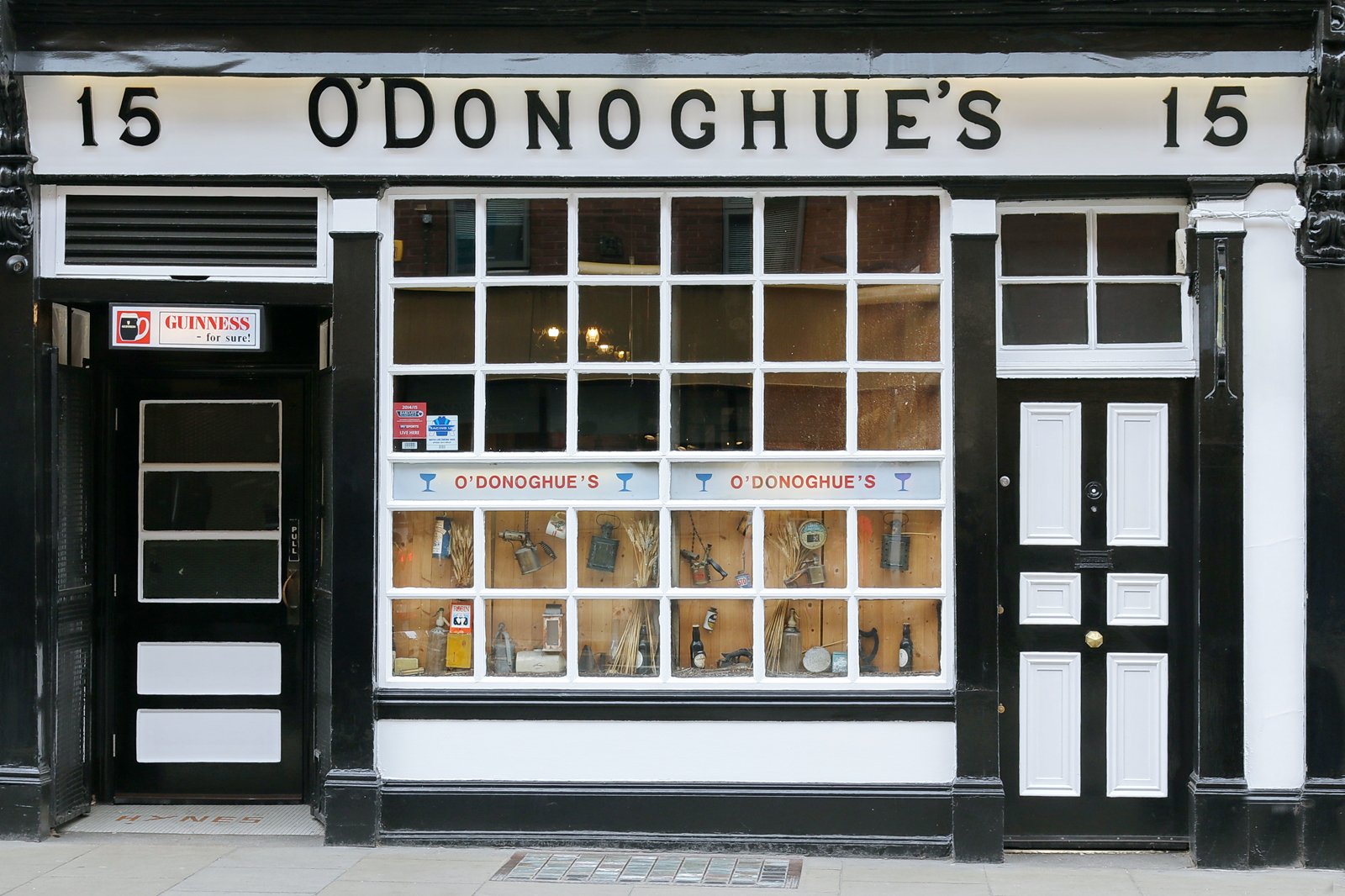 O'Donoghues for the Dubliners
Spend an evening in the pub where folk band the Dubliners made their name. Photos of great music stars of the past line the walls and local musicians turn up for impromptu traditional music sessions.
Location: 15 Merrion Row, Dublin, Ireland
Open: Sunday from 11am to 12am, Monday–Thursday from 10am to 12am, Friday–Saturday from 10am to 1am
Phone: +353 (0)1 660 7194
photo by Robert Linsdell (CC BY 2.0) modified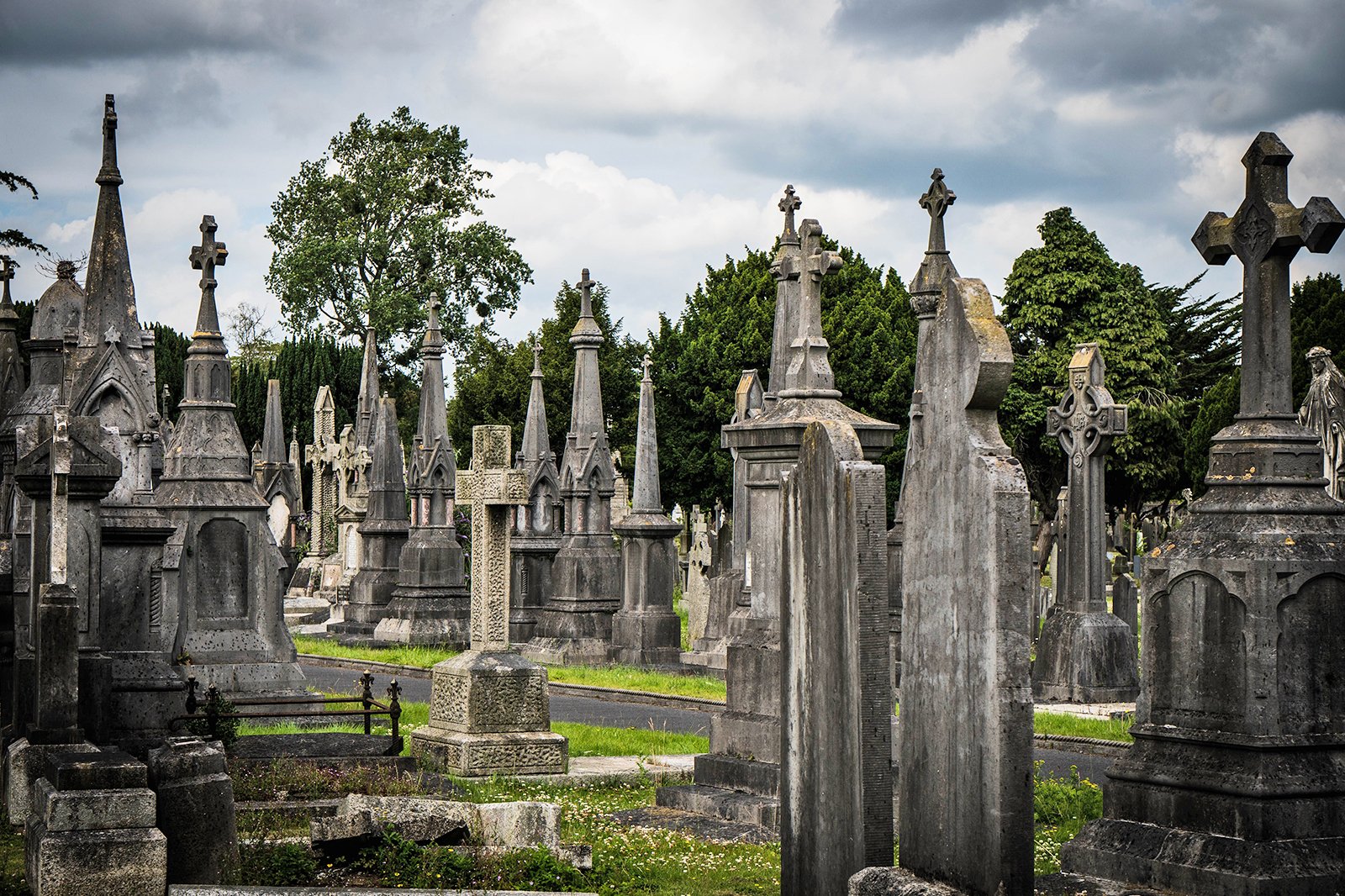 Glasnevin Cemetery for Michael Collins
There are around 1.5 million bodies lying in Glasnevin Cemetery, of rich and poor, hunger strikers and presidents. But it is the grave of Michael Collins, who was central to the struggle for Irish independence, that most people come to visit. More than 85 years after he died, his grave is still covered with fresh flowers.
Location: Finglas Rd, Botanic, Dublin, D11 PA00, Ireland
Open: Daily from 8am to 6pm
Phone: +353 (0)1 882 6550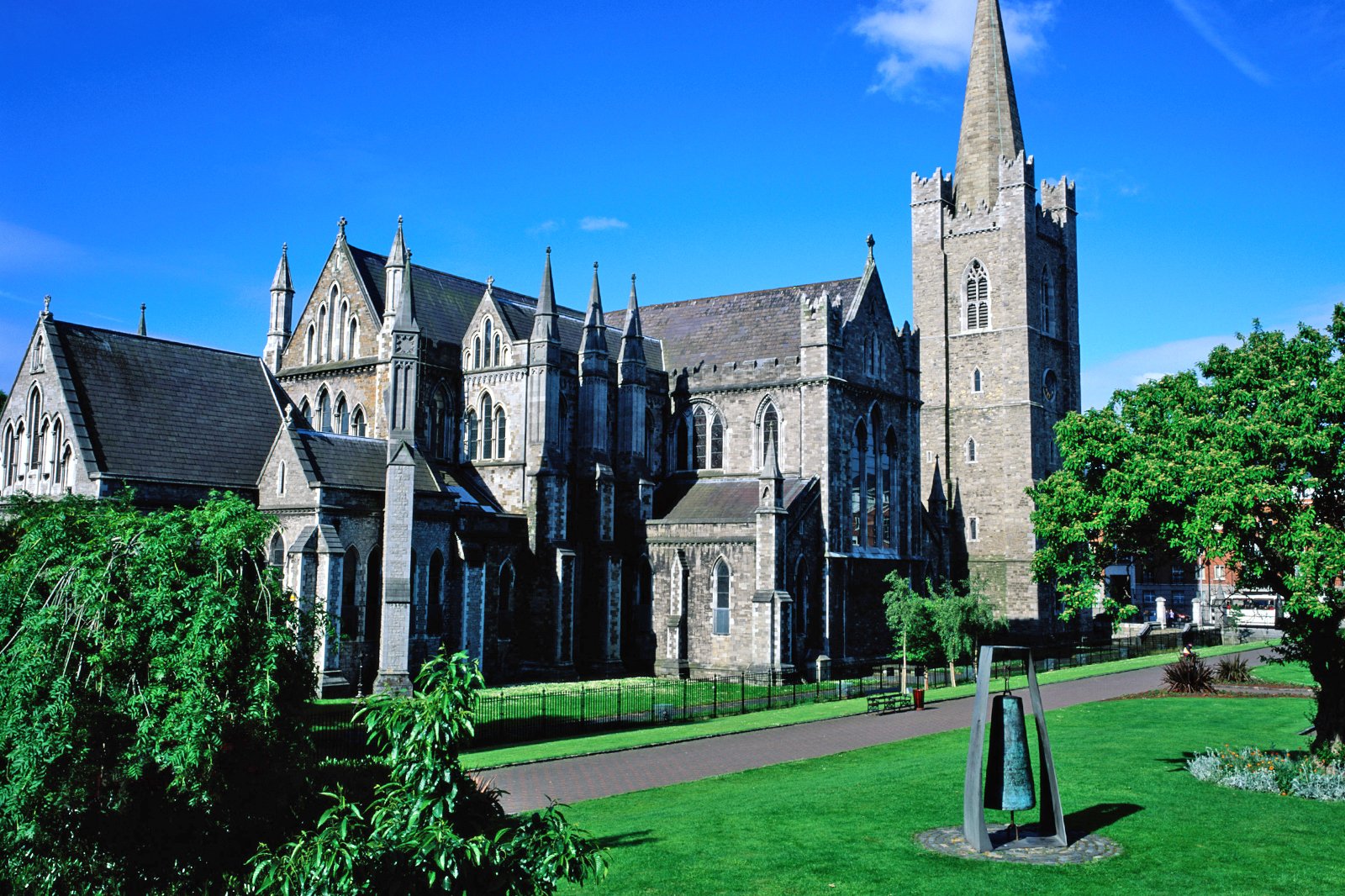 Marsh's Library & St Patrick's Cathedral for Jonathan Swift
The author of Gulliver's Travels was also dean of St Patrick's Cathedral, where he was buried standing up. After a visit to his place of rest, head for the library, established in 1701, to see the desk where he wrote his world famous novel.
Location: St Patrick's Close, Wood Quay, Dublin 8, Ireland
Phone: +353 (0)1 453 9472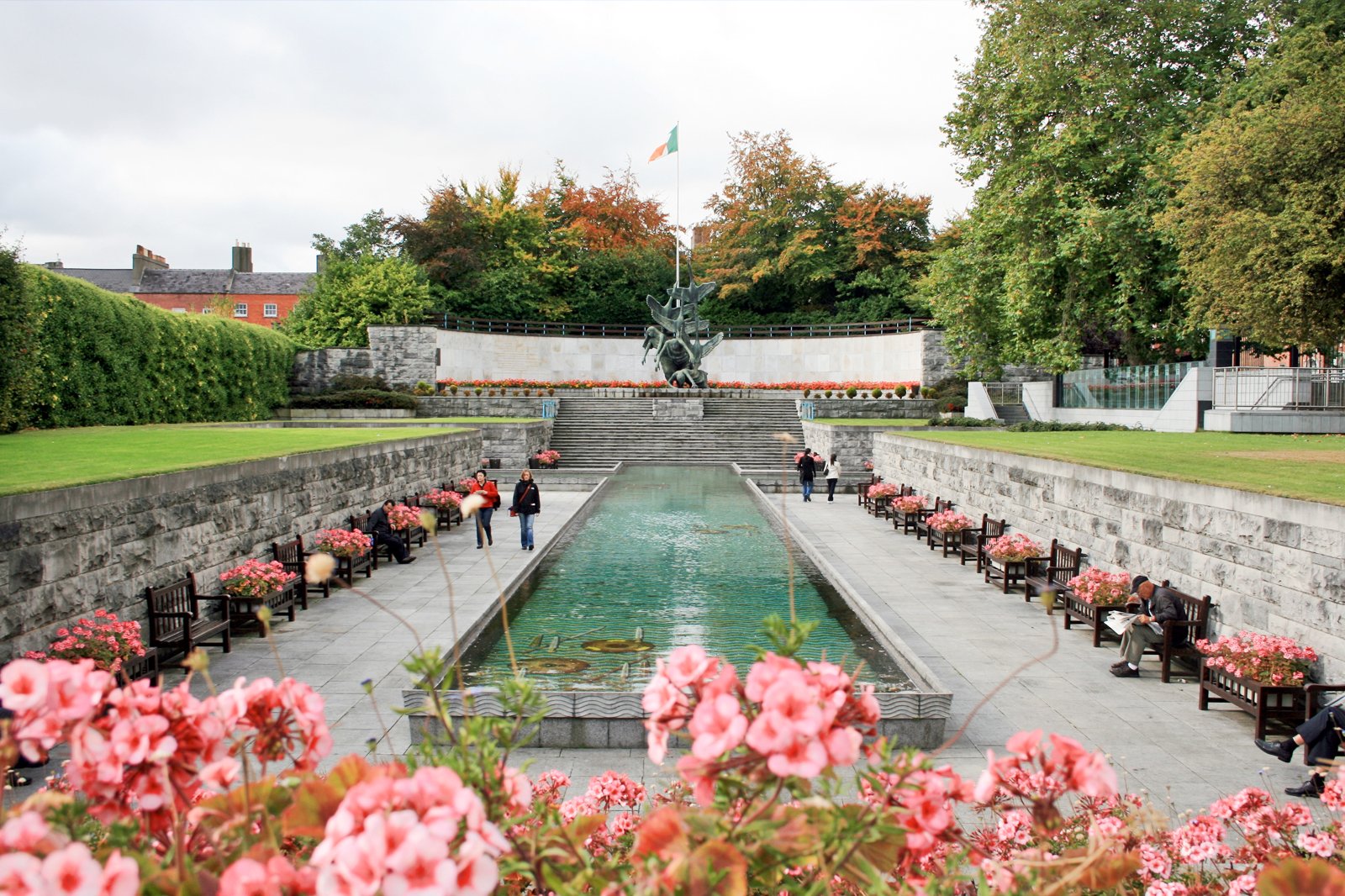 Garden of Remembrance for the heroes of Irish independence
A peaceful enclave off busy O'Connell Street, the garden's focal point is Oisin Kelly's huge sculpture of birds in flight, symbolising freedom. With a huge water feature in the shape of a cross, the garden commemorates those who died in the Easter Rising and the struggle for Irish freedom.
Location: Parnell Square E, Rotunda, Dublin 1, Ireland
Open: April–September from 8.30am to 6pm, October–March from 9.30am to 4pm
Phone: +353 (0)1 821 3021
photo by Sir James (CC BY-SA 3.0) modified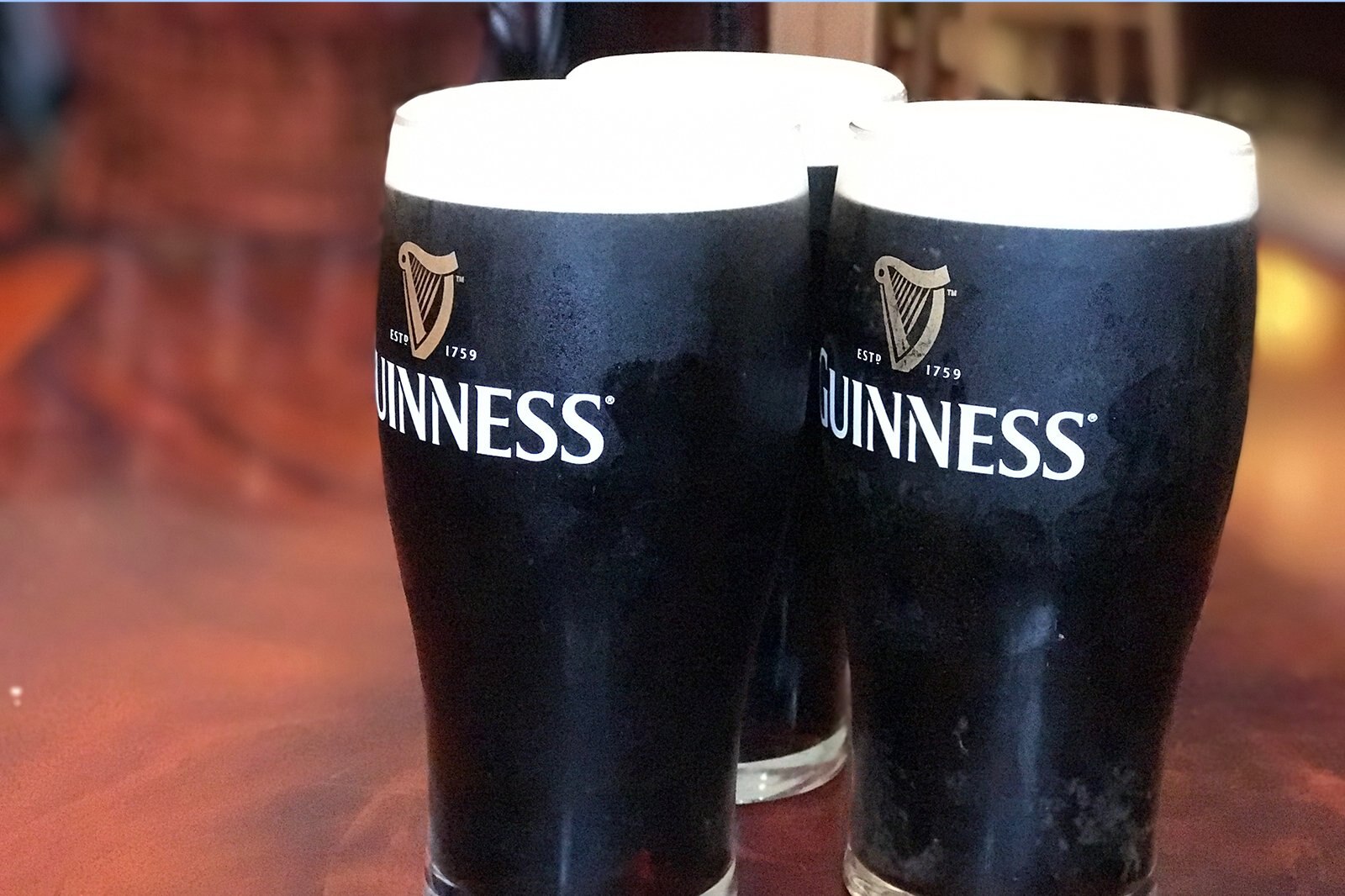 Davy Byrne's for Leopold Bloom
In James Joyce's epic novel Ulysses, our hero Leopold Bloom eats a gorgonzola sandwich while sipping Burgundy in Davy Byrnes, a bar which the author himself frequented. On Bloomsday (16 June), Edwardian-clad actors re-enact the Joycean character's day, which of course includes his cheese-and-wine feast.
Location: 21 Duke St, Dublin, Ireland
Phone: +353 (0)1 677 5217
History
Photo
Food
Nightlife