10 Best Things to Do in Jesolo
What is Jesolo Most Famous For?
Jesolo is where you can experience the quaint and relaxing Veneto countryside by the River Sile, very much in contrast to the neighbouring Lido di Jesolo and its summer crowds. While both towns are famous for their cycling routes, most of the scenic paths traverse Jesolo, or Jesolo Paese as the locals call it, through to the Venetian Lagoon.
Within a half-hour's drive east from Venice's Marco Polo Airport, the quiet town of Jesolo has a few cool attractions to offer, along with some shopping and nightlife options. With this list of the top things to do in Jesolo, you can hang around the town or take a detour to the more popular coast.
What are the best things to do in Jesolo?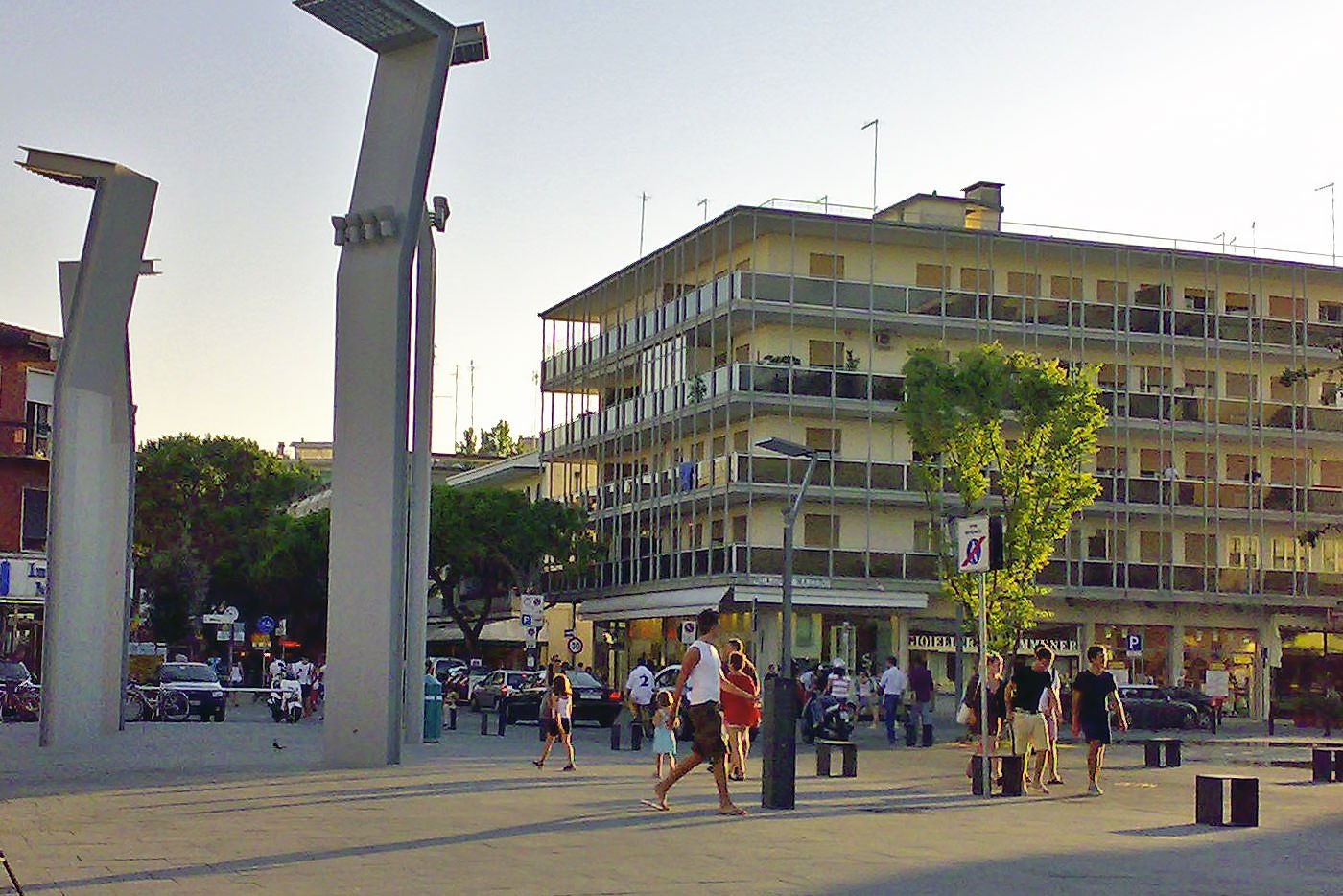 Start the day at Piazza Mazzini
The heart of the action in Lido di Jesolo
The central square of Lido di Jesolo has a lot going on, especially in summer. Spacious and flat, both halves of the square are usually abuzz with pedestrians, while the street that runs through the middle bears only light traffic. Small kids will love chasing the dancing water at the fountain in the northern half, and you can choose from the many cafés and restaurants around the piazza to sip coffee and people-watch. The towering building of the Maxim Disco overlooks the southern half, and just a short walk around it is the beach.
Location: Piazza Giuseppe Mazzini, Lido di Jesolo, Italy
Open: 24 hours
Phone: +39 (0)340 975 0509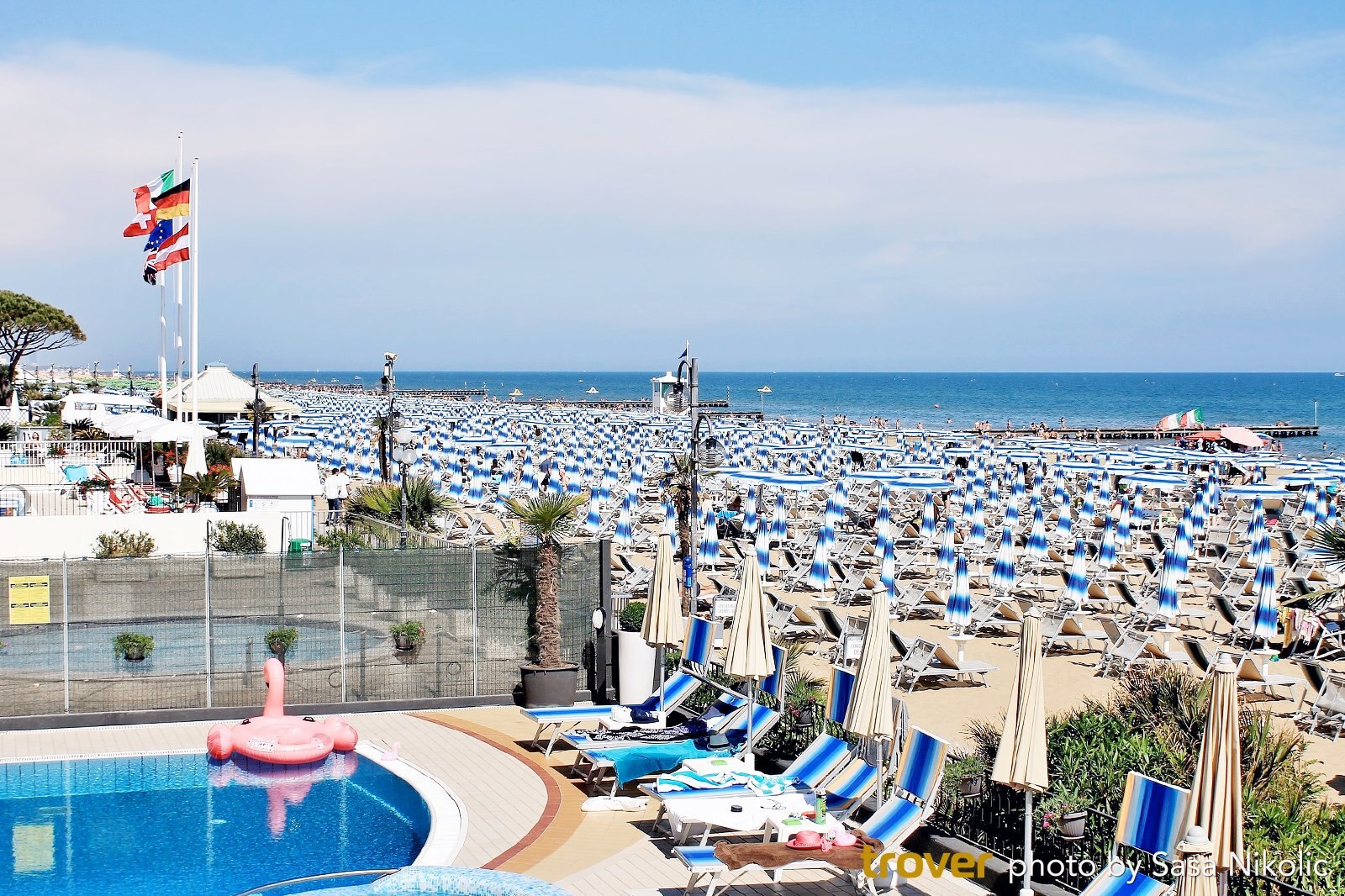 Hit the beach at Lido di Jesolo
A beach resort town for sun, sea, and surf
The coastal town of Lido di Jesolo features a 15 km stretch of golden sand, bordered by the azure waters of the Adriatic. The beach is divided into many different sections, where you can bask, play and dine. Families with kids have plenty to do here, with well-developed recreational spots such as theme parks and aquariums. However, its main draw lies in the many different sections of serviced beaches, each with neatly arranged loungers and parasols, as well as onsite recreation and dining options.
Location: Via Bafile, 30016 Lido di Jesolo VE, Italy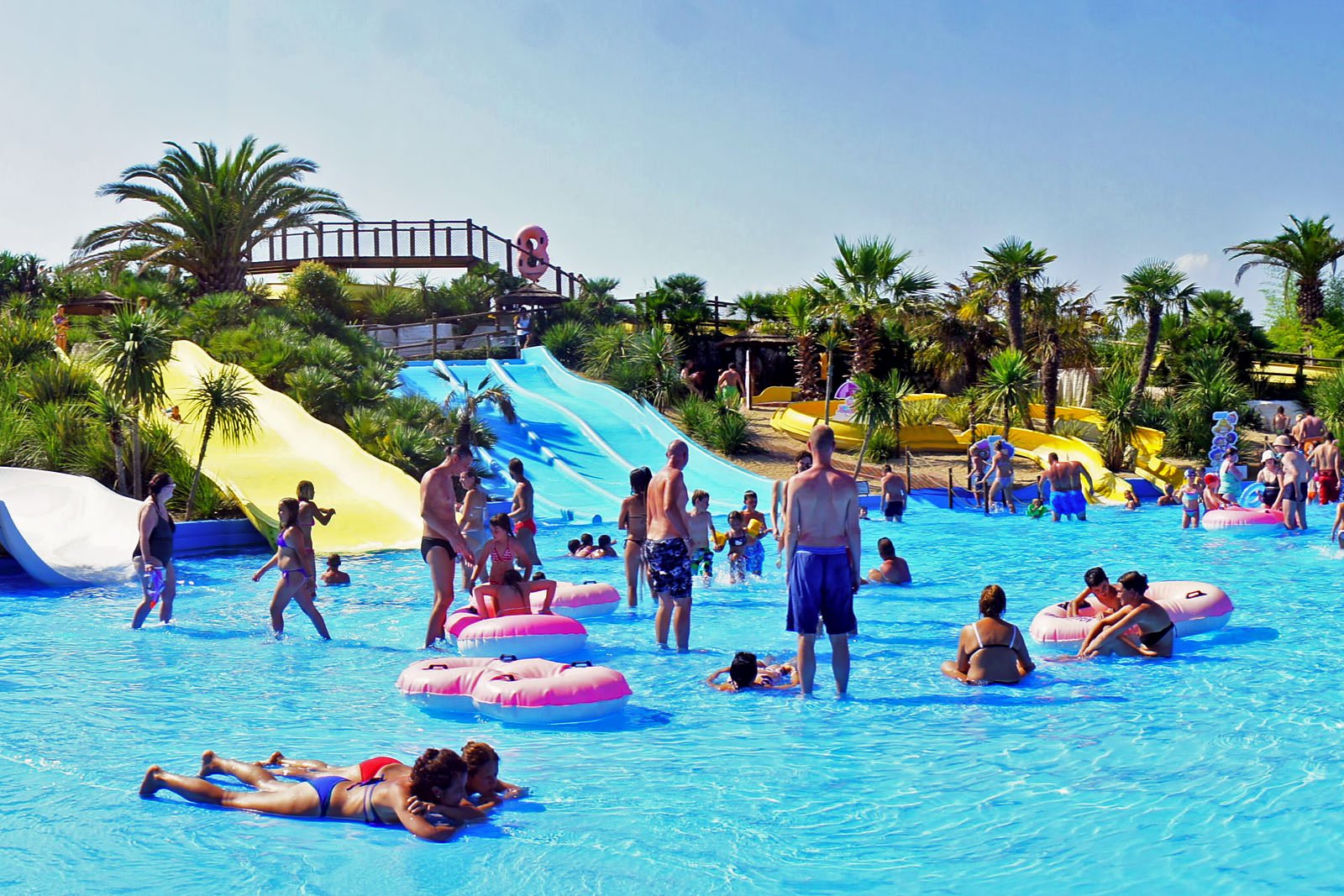 Take the kids to Aqualandia
Have a fun splashing time
Jesolo may mostly be about spending time on the Adriatic coast, but you can have a wet and thrilling time with family at this grand waterpark. Aqualandia has it all. For around €32 for adults and €28 for kids, you can spend a whole day splashing in Caribbean-themed pools and zooming down over a dozen exhilarating slides. Younger kids can enjoy a series of pirate and Peter Pan-themed shows, while serious thrill-seekers can go for the extreme rides such as the Captain Spacemaker, or try bungee jumping.
Location: Via Michelangelo Buonarroti, 15, Lido di Jesolo, Italy
Open: Daily from 10am to 6pm
Phone: +39 (0)421 371648
photo by Konrad Wąsik (CC BY 3.0) modified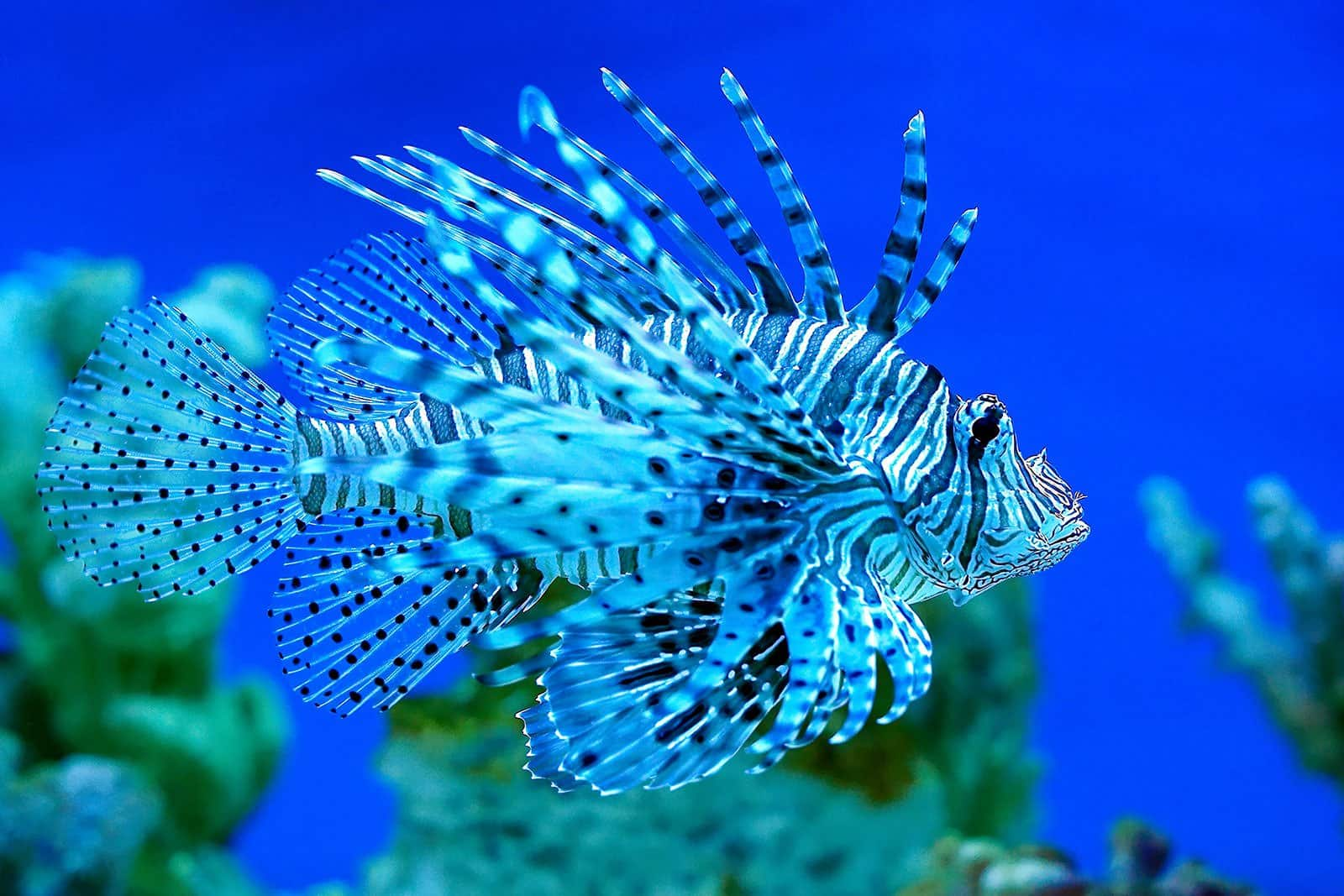 Must-See: Sea Life Jesolo
Pet a starfish in touch pool
Take your kids for some educational fun at one of Jesolo's great marine parks. Sea Life Aquarium is part of Laguna Shopping on Piazza Venezia. It features over 30 tanks filled with over a hundred-species, big and small, from rays and sharks to leafy seahorses. Most kids will be thrilled at the opportunity to pet a starfish at the touch pools. Tickets are around €16.50 for adults and €13 for kids under 10. Sea Life is within a 10-minute walk from Tropicarium, another marine park in Jesolo.
Location: Piazza Venezia, 28/29, 30016 Lido di Jesolo VE, Italy
Open: Daily from 10am to 6pm
Phone: +39 (0)421 381787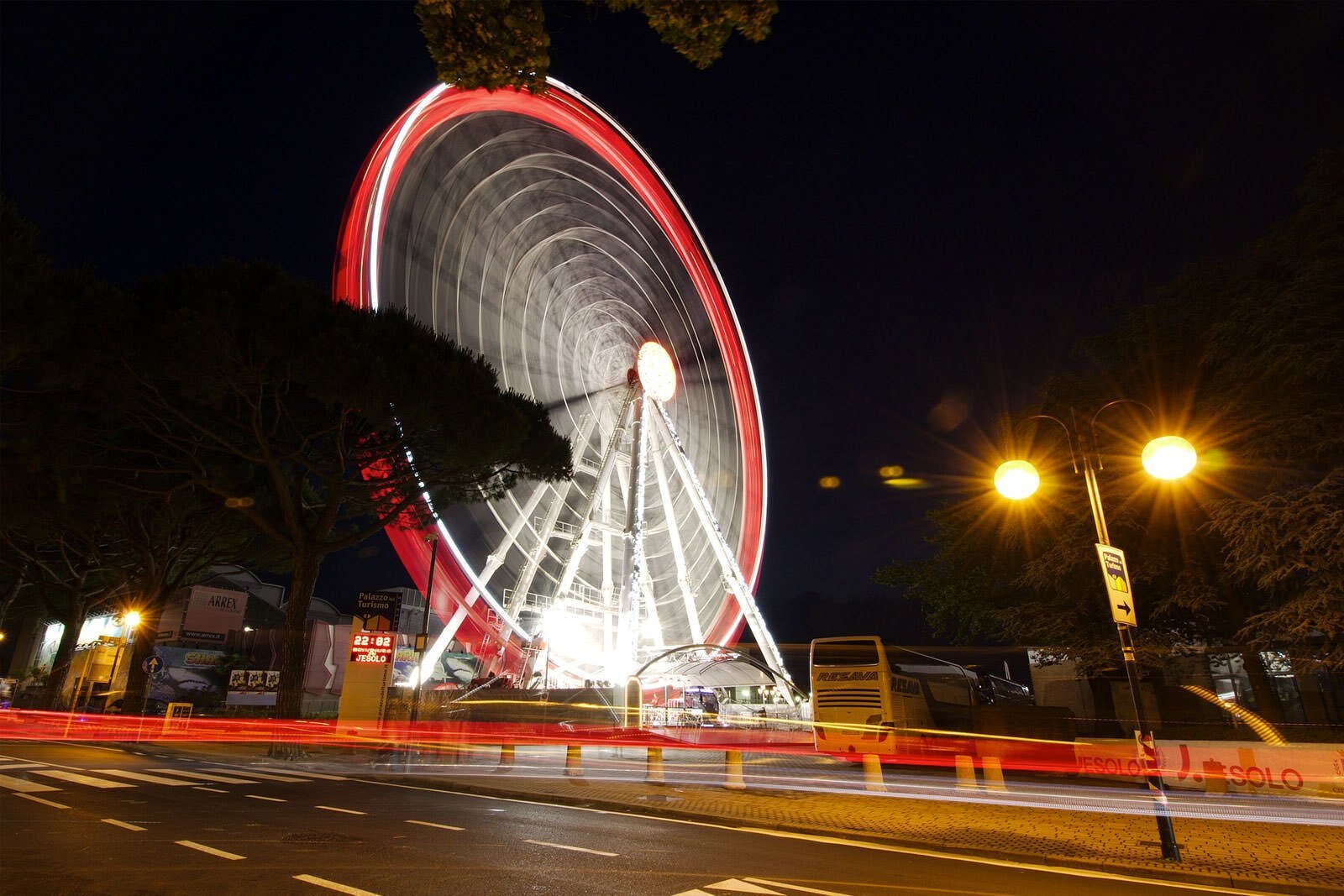 Ride the Wheel of Venice
For birds' eye views over the city and Adriatic Sea
This Ferris wheel takes you on a steady ride high up to view the whole cityscape (and seascape) of Jesolo from a birds' eye view. The cabins are air-conditioned to keep you comfortable – a perk that justifies the price (from €10 per person). However, unlike most other giant Ferris wheels, the Wheel of Venice takes you around three times. The wheel opens until late, and romantic couples can enjoy a sunset or evening ride. However, the views are obviously more impressive when the sun's still up.
Location: Piazza Brescia, 11, Lido di Jesolo, Italy
Open: Daily from 5pm to 12am
Phone: +39 (0)366 214 7832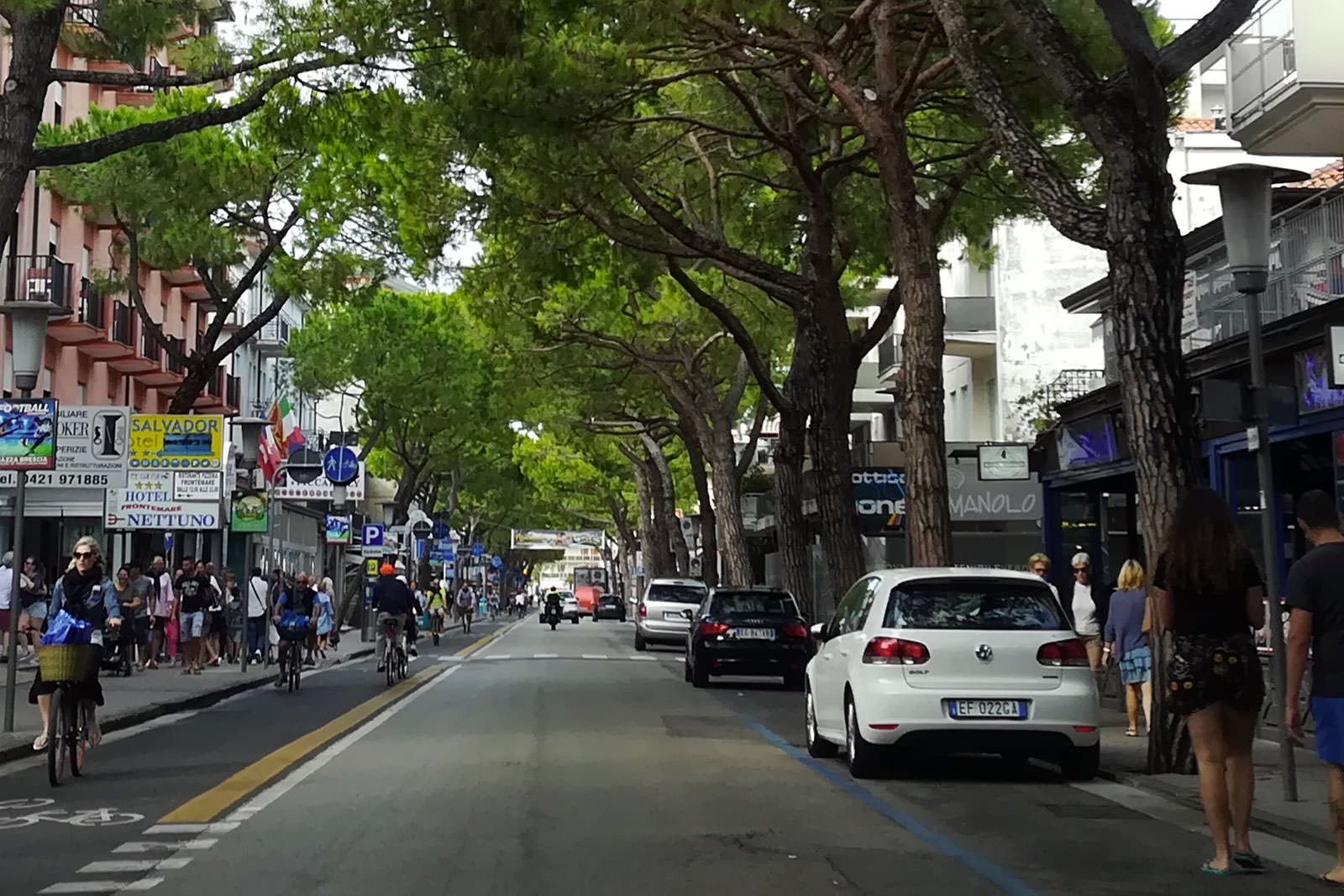 Shop along Via Bafile
Jesolo's boutique-lined walking street
Start your walk along one of Jesolo's great walking streets from the beautiful flower park of Piazza Casa Bianca. The wide and well-paved walkways will then lead you along the shop-lined street of Via Bafile. There's a bit of everything, from Italian fashion and jewellery boutiques to small shops selling homeware and flip-flops. In between, there are a few hotels as well as pizzerias and small ice cream shops that serve as great pitstops throughout your walk. You can also take a slight detour from Via Bafile at Piazza Brescia, towards the big Laguna Shopping Centre.
Location: Via Bafile, Lido di Jesolo, Italy
Open: (most shops) Monday – Saturday from 10am to 12.30pm and 3.30pm and 7.30pm
photo by SIG SG 510 (CC0 1.0) modified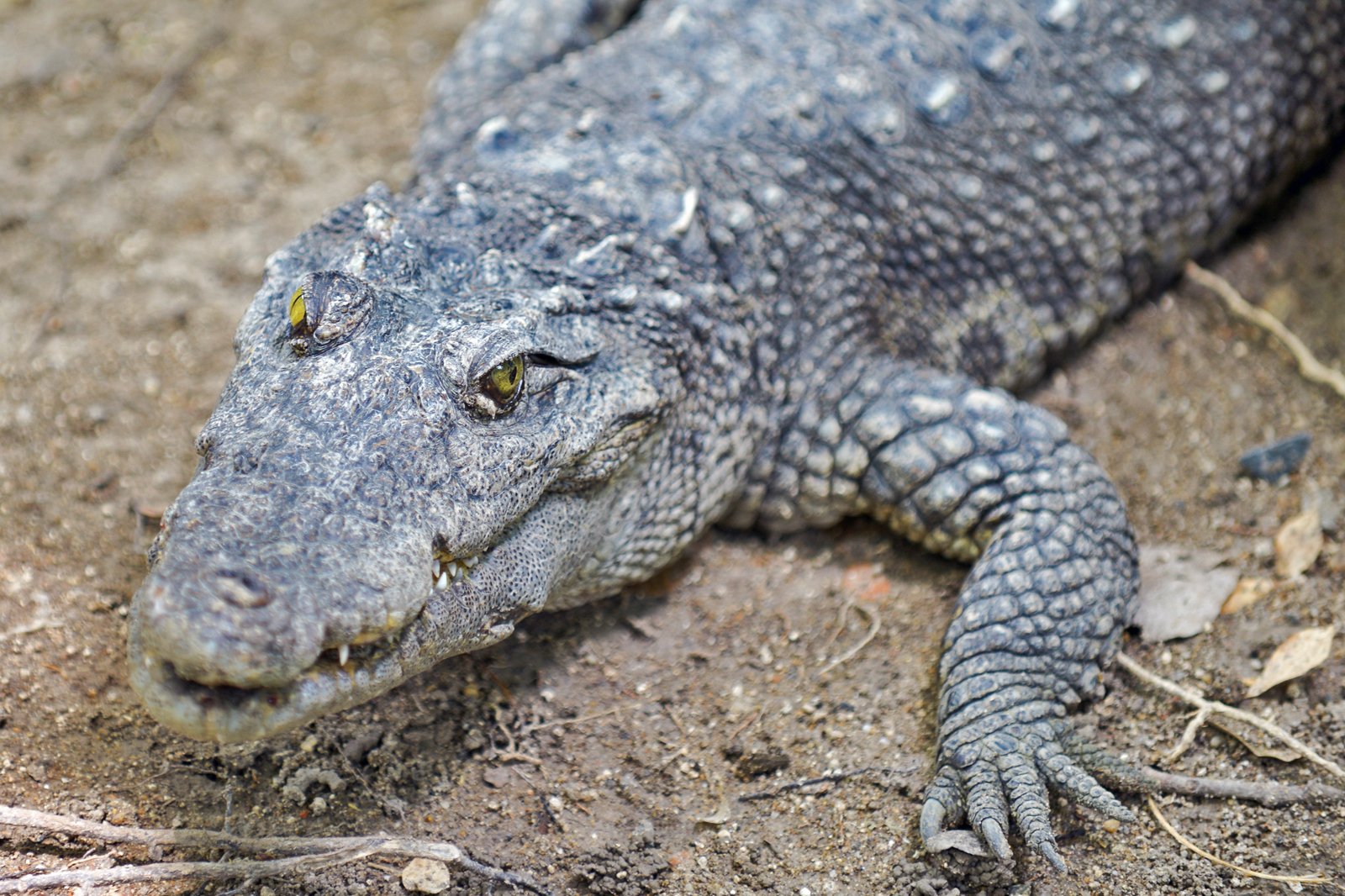 See crocodiles at Tropicarium Park
Look out for the sea lions putting on a show
Besides featuring aquariums and marine life like Sea Life Aquarium nearby, Jesolo's Tropicarium is slightly bigger, as it also features other different sections that showcase crocodiles, penguins, and amphibians. Their predator showcase has crocodiles and sharks. In the main and largest section of the park, you'll find aquatic and terrestrial turtles, Madagascan chameleons, geckos, iguanas, snakes, and frogs. There is also a butterfly garden where you can see nature's artistry perched on leaves and aflutter. Tickets are around €12 per person.
Location: Via Aquileia, 123, 30016 Lido di Jesolo, Jesolo VE, Italy
Open: Daily from 10am to 6pm (extended in the summer)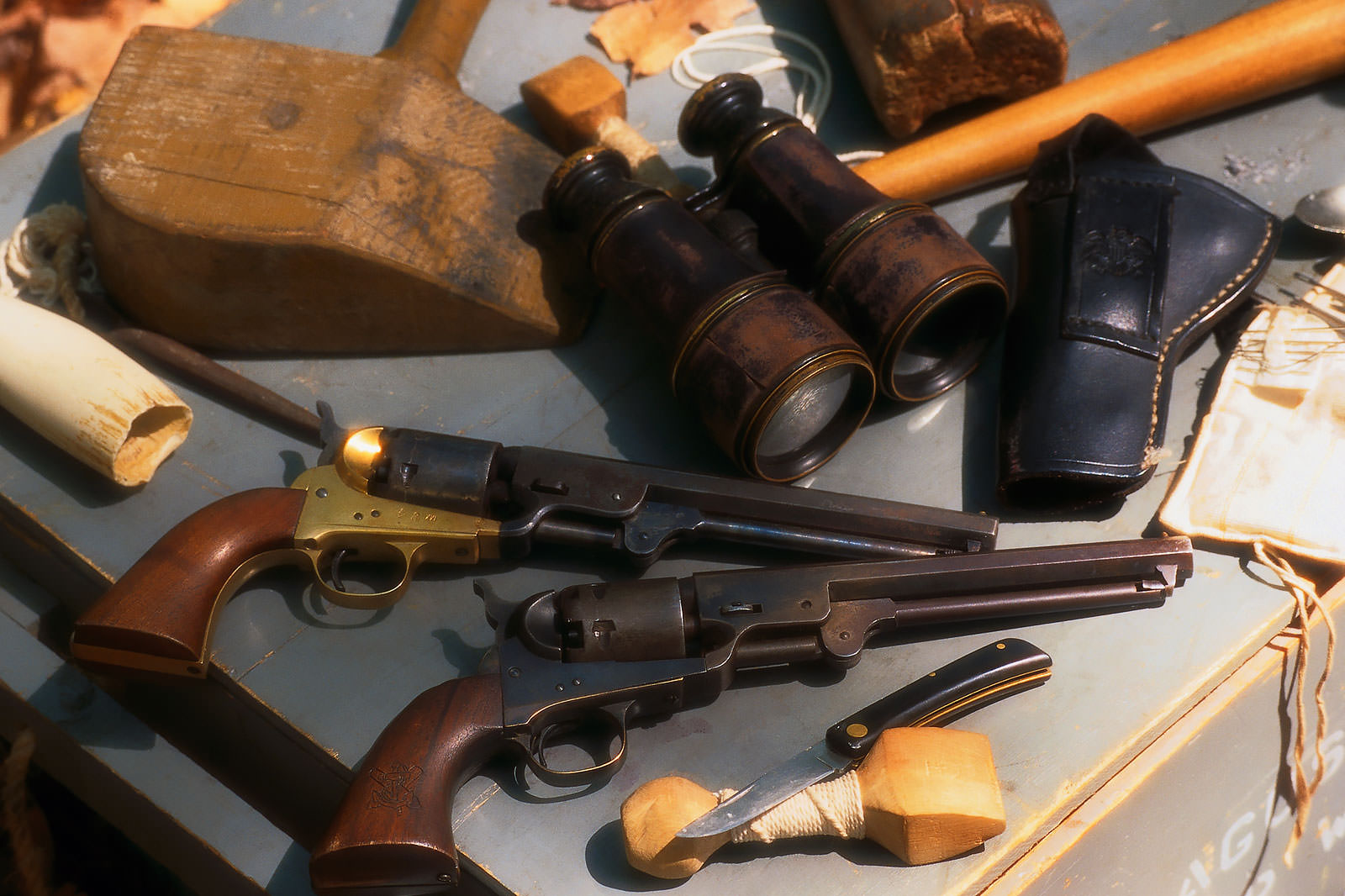 Find a Cold War-era tank at Vidotto Military Museum
A humble house that's big on wartime history
The Museo Storico Militare "Vidotto" (Vidotto Military Museum) houses a private collection of war memorabilia spanning WWI to peacekeeping times. It also has historical items relating to Italy's police and armed forces. It's around 1.5km south of the city centre along Via Nazario Sauro. Family run, the museum's collection has been passionately gathered over generations and include military tools, weaponry, infantry uniforms – there's even a full-size M60 Patton battle tank and an Agusta AB204 chopper parked out on its yard. Tickets are around €7.
Location: Via Roma Destra, 131, Jesolo, Venice, Italy
Open: June–August: daily from 10am to 12.30pm and from 4pm to 7.30pm. Other months based on appointment.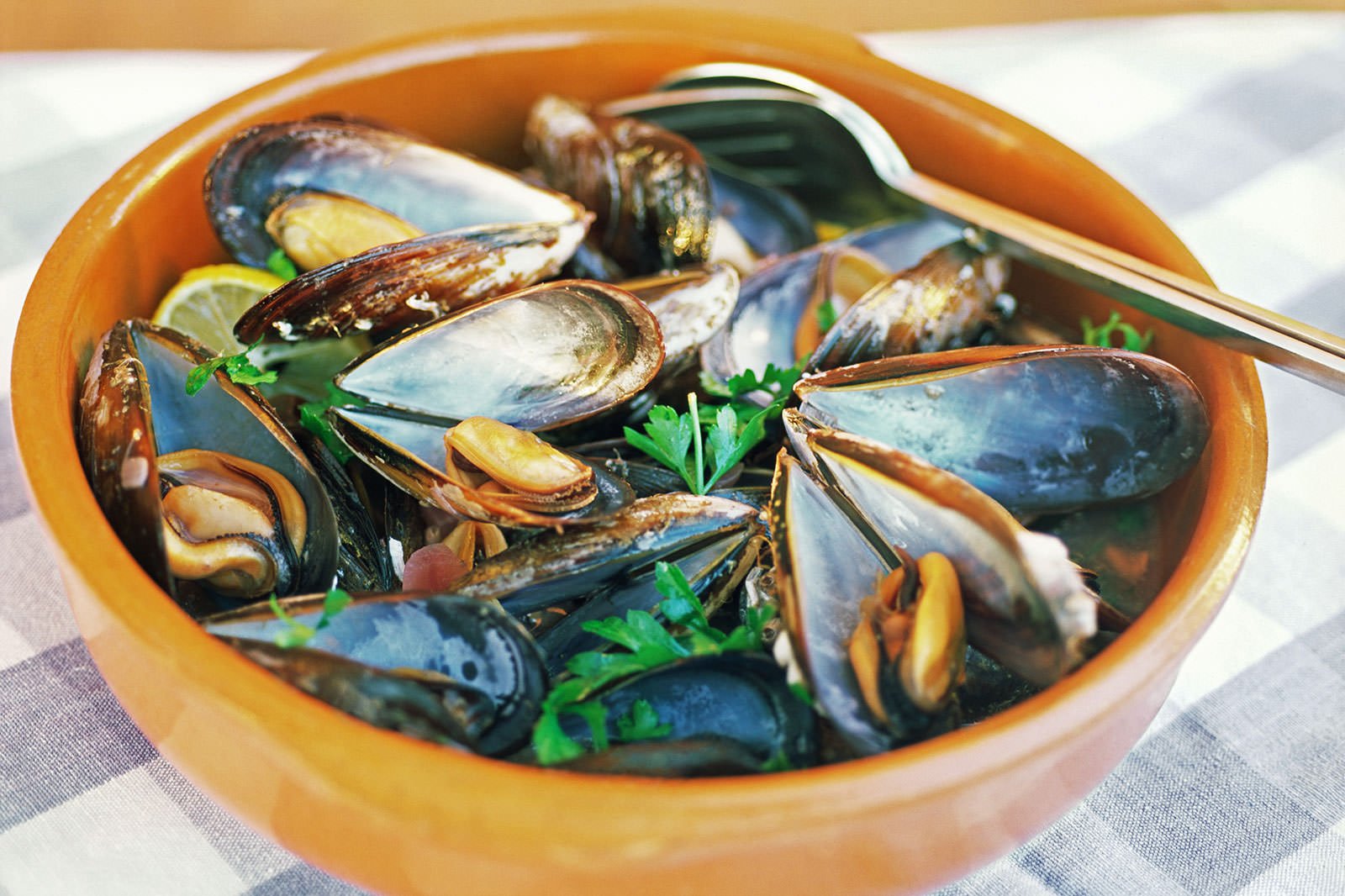 Enjoy seafood at Ristorante Tortuga
The best seafood in town
While it's not right on Jesolo's seaside, Ristorante Tortuga serves great dishes using the freshest ingredients from the sea, receiving various local awards for its fish specialties over the years. You can choose a seat indoors or out on its awning-covered terrace for breezes and views over Piazza Nicolo Tommaseo. Besides offering a wide choice of seafood dishes like ricette cozze e vongole alla marinara (marinara mussels and clams), you can also check out their extensive pizza menu with a seafood twist, like their frutti di mare seafood pizza.
Location: Piazza Nicolò Tommaseo, 15, Lido di Jesolo, Italy
Open: Wednesday – Monday from 11.30am to 2.30pm and from 7pm to 10.30pm
Phone: +39 (0)421 93319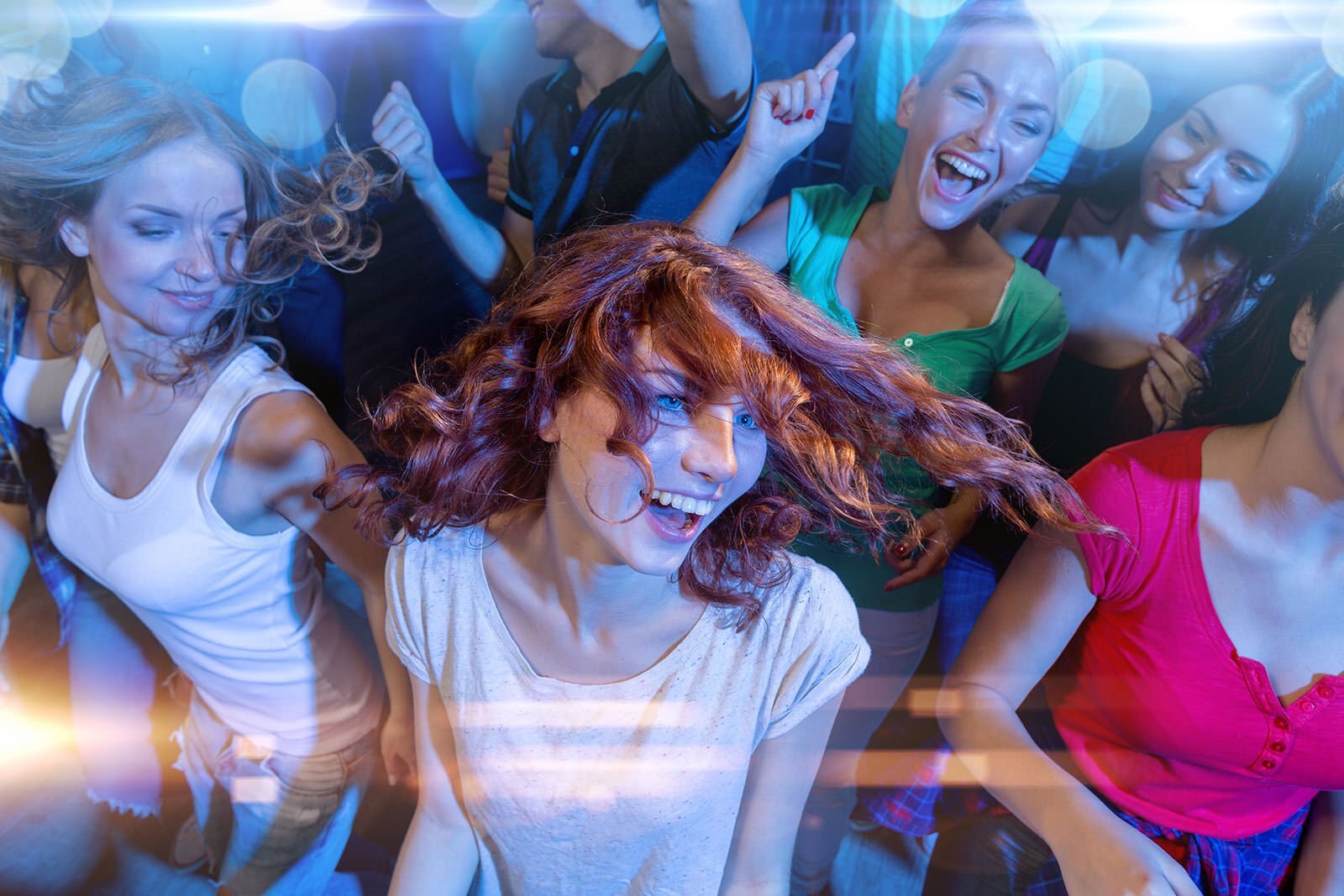 End the day partying at Marina Club
Fuel up at its well-stocked bar and dance the night away in Jesolo
An integral part of Jesolo's nightlife scene, the Marina Club is a lone events and party house in the countryside near Jesolo's western end. Inside, you'll discover elegantly furnished rooms and lounging spaces, all great for mingling and meet-ups. You'll need to come in your most stylish gear to match the refined and glamourous feel of this place. The bar's fully stocked with tall racks of Italian wines. Themed parties range from "back to the '70s" to disco nights featuring the coast's best DJs on the turntables, with the crowd often overflowing into the gardens outside.
Location: Via Roma Destra, 120b, Jesolo, Italy
Open: Friday – Sunday from 8pm to 4am
Phone: +39 (0)421 370645