10 Best Things to Do with Kids in Lagos
Fun Places in Lagos to Take Your Family
Lagos has a relaxed, easy-going vibe with plenty of things to do with kids of all ages. The city maintains its historical charm but provides all the modern amenities to entertain everyone in the family. Plus, the dramatic scenery, sheltered beaches and turquoise waters dotting its coastline attract beachgoers, young and old.
Even so, family activities don't exist exclusively at the beach in Lagos. This charming western Algarve town is filled with adventures for older kids and quirky activities for the youngsters. The whole family can partake in fun-filled competitions, learn about Portuguese culture, discover wildlife, sail the high seas and much more. With plenty of fun places in Lagos to take your family, the city will treat you to a wonderful getaway.
1
Hit the kid-friendly beaches in Lagos
Sunbathe on golden sands while the kids swim in calm waters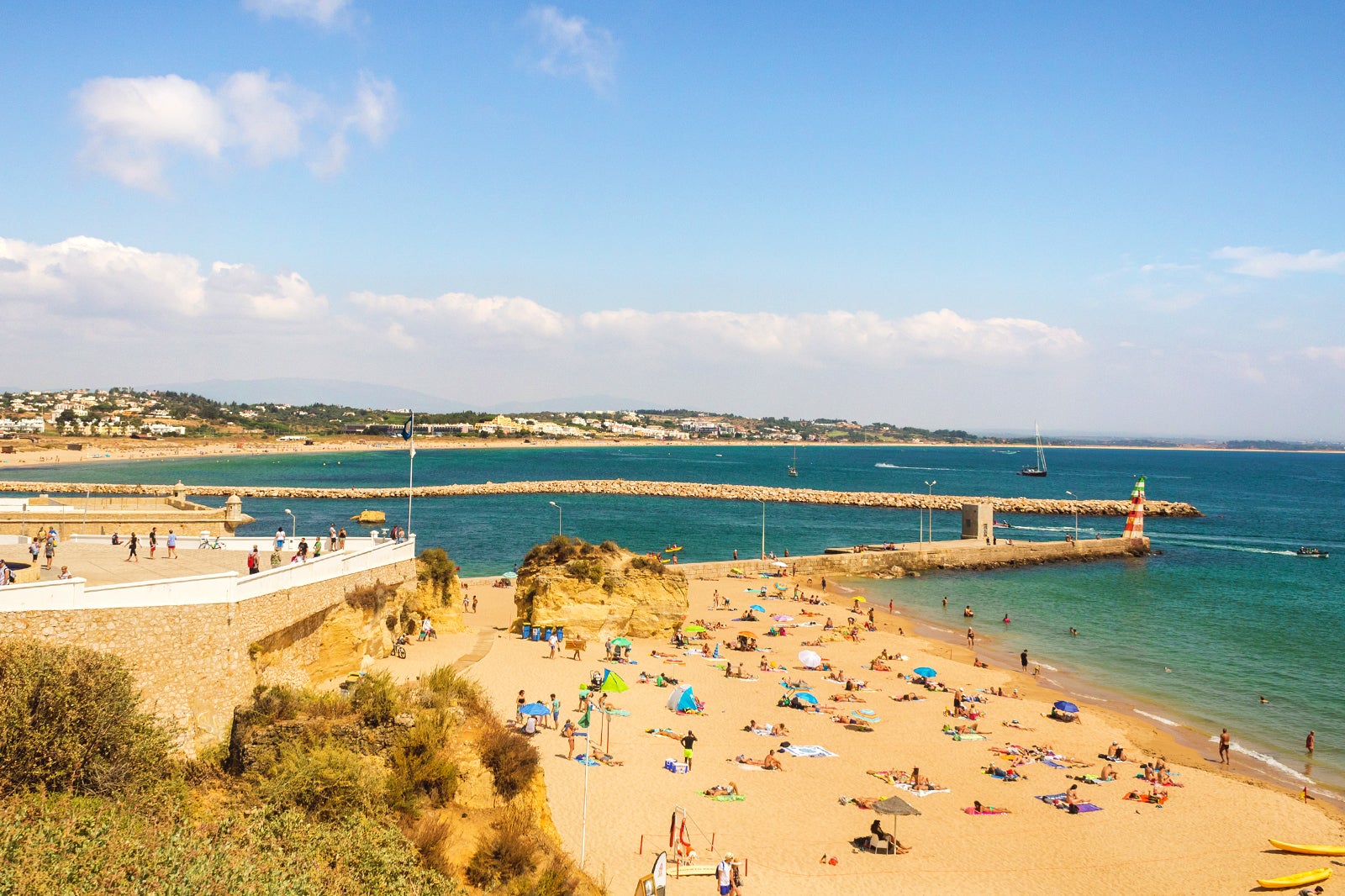 Lagos and its collection of sheltered beaches with silky sands and tranquil waters make it a delightful kid-friendly beach destination. Several picturesque beaches are within easy walking distance of Lagos Centre and are great for families with kids.
Praia da Batata is the closest beach but can get quite crowded during the summer. With a sweeping 4-km coastline, Meia Praia gives the family plenty of space to bask in the sunshine or go for a swim. Praia do Camilo is situated in a secluded setting between rugged limestone cliffs and the calm waters are beneficial for children. Praia da Dona Ana is renowned for its postcard-worthy scenery but also has extensive facilities such as shops, eateries and showers.
2
Sail the Algarve by catamaran
A fun-filled day with diving and snorkelling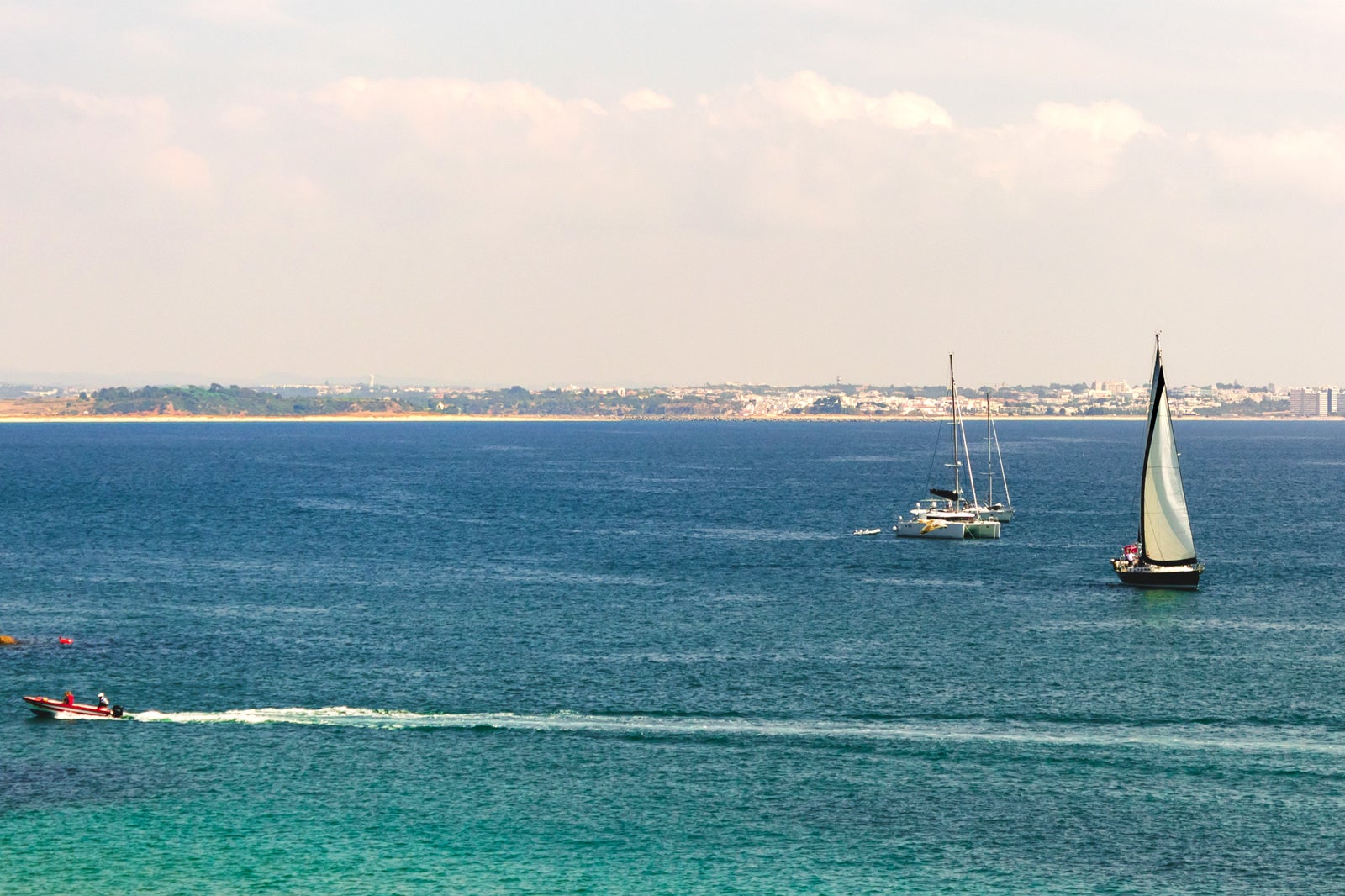 Lagos's splendid coastal features are best enjoyed by joining a catamaran sailing trip. It's a relaxing way to feel the soothing breeze and discover the stunning landscapes. There's lots of space on board for the whole family and the steady cruise allows you to take in more of the scenery.
Catamarans typically come with equipment for stand-up paddling (SUP), though some may also include a water trampoline. Sailing tours include stops for diving, swimming and snorkelling to explore the depths of the sea. Crystalline waters, immense rock formations and enchanting grottos highlight the areas of the Algarve your family will see on a sailing trip.
3
Lagos Tourist Train
Stop at the most scenic viewpoints in town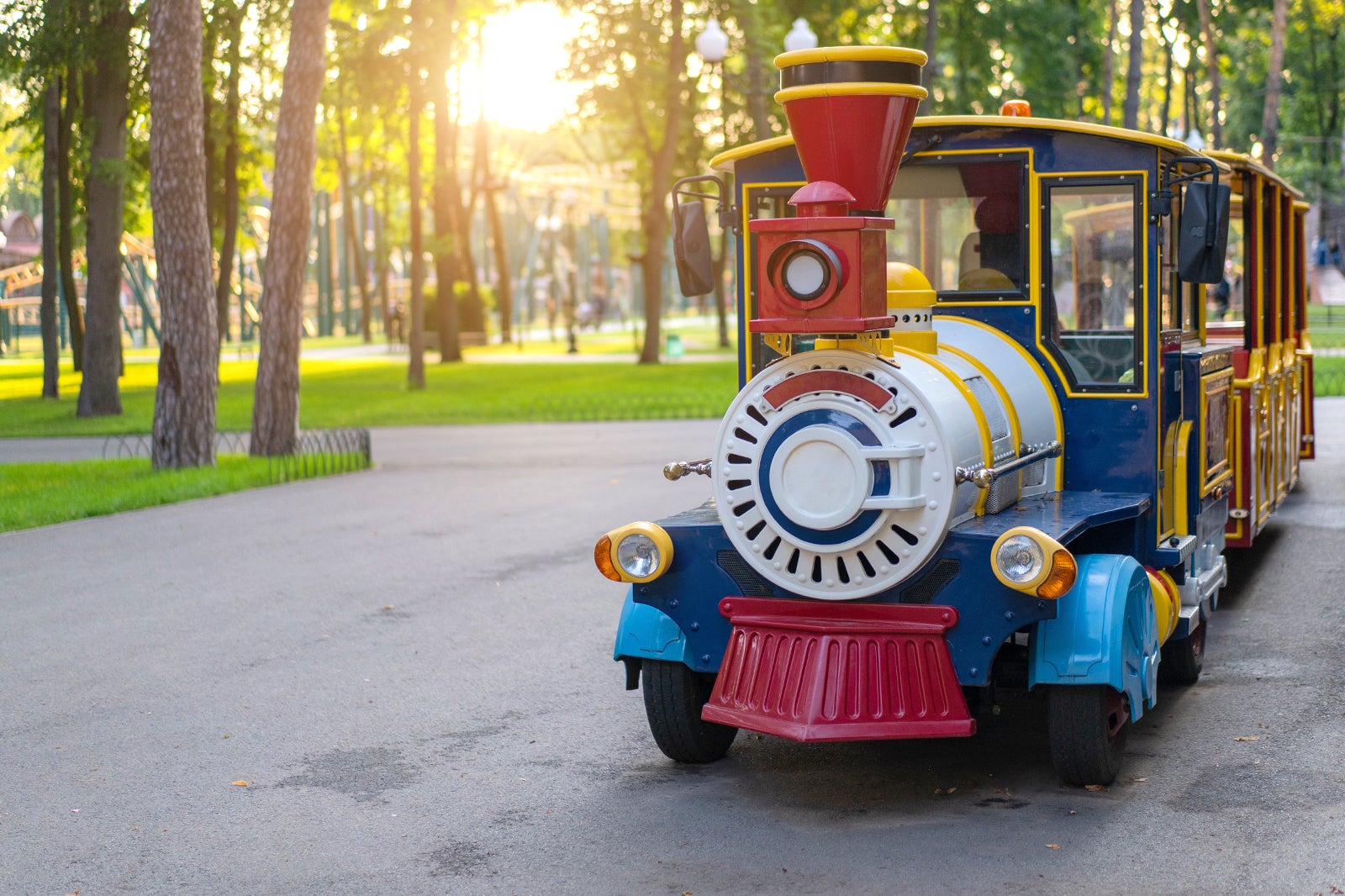 The Lagos Tourist Train lets you explore some the most iconic spots in town. This relaxing 55-minute tour brings you and your family across Lagos, giving you the chance to capture several breathtaking vistas. Ride through the waterfront of Lagos Centre, stop at golden-sand beaches and gaze at limestone cliffs.
The train meets at Lagos Marina and loops around from Praia da Dona Ana and Praia do Camilo. Each ride can accommodate 56 passengers and is wheelchair-accessible to ensure everyone in the family can climb aboard. The audio system relays interesting information of each stop to educate all passengers on the town's historical sites.
Location: 8600-645 Lagos, Portugal
Open: Daily from 9.45 am to 10 pm (until 7 pm in October–June)
4
Parque Aventura Lagos
Take to the exciting high ropes with the kids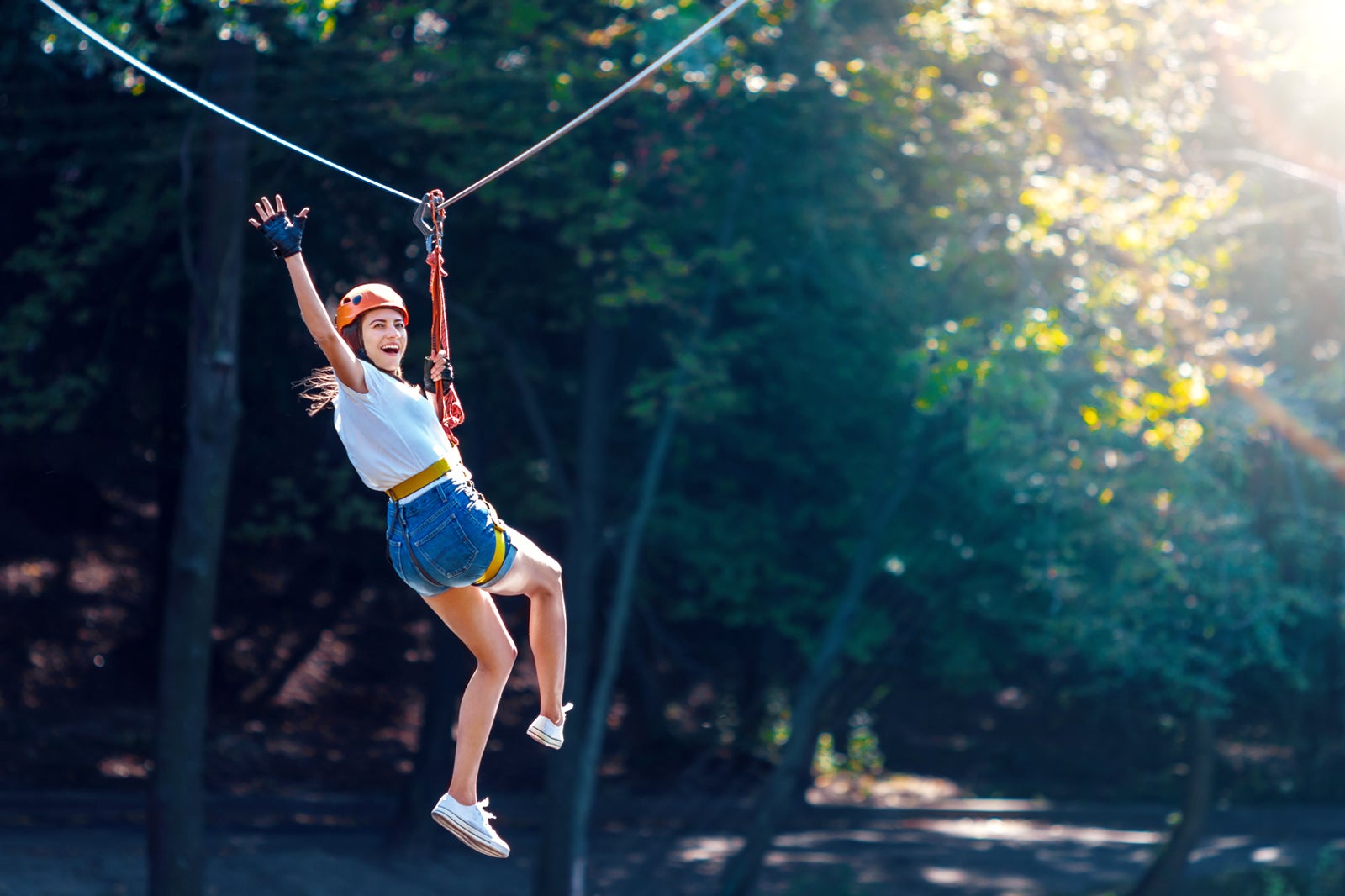 A visit to Parque Aventura Lagos will satisfy the adventurous spirit of families, especially those with aspiring daredevils. The park is only a 5-minute drive from the Lagos Marina, and its canopy provides a series of rope courses high in the treetops with a variety of obstacles. Be prepared for bridges, nets and other tricky barriers. Parents and kids can choose the 'Curious', 'Adventurous' or 'Fearless' levels after completing a safety introduction.
Parque Aventura Lagos also offers paintball inside a forest filled with obstacles to utilise against your opponent. All equipment is included, and kids must be at least 10 years of age to play. There is no food available, so pack a lunch for the family to enjoy at the park's picnic tables.
Location: Rua Sophia de Melo Breyner Andresen, 8600-302 Lagos, Portugal
Open: Hours vary by season
Phone: +351 911 020 042
5
Go on a dolphin-watching cruise
Meet the friendly sea creatures in their natural habitat
The western coast of the Algarve has a large dolphin population and sea captains know exactly where to take the family on a dolphin-watching cruise in the area. Cruise the open waters of the Atlantic on a high-speed boat and quickly reach the areas where dolphins tend to mingle. These jovial, intelligent creatures capture the fascination of children and it is a delight to see them in the wild. Don't be surprised to see dolphins swimming alongside your vessel before reaching the watching area at sea.
The boat crew is professional and knowledgeable to ensure the most comfortable experience for your family. Routes always vary depending on dolphin behaviour patterns, and you may embark on either a catamaran or rigid inflatable boats (RIB).
6
Lagos Ciência Viva Centre
Pique your kids' imaginations with hands-on scientific exhibits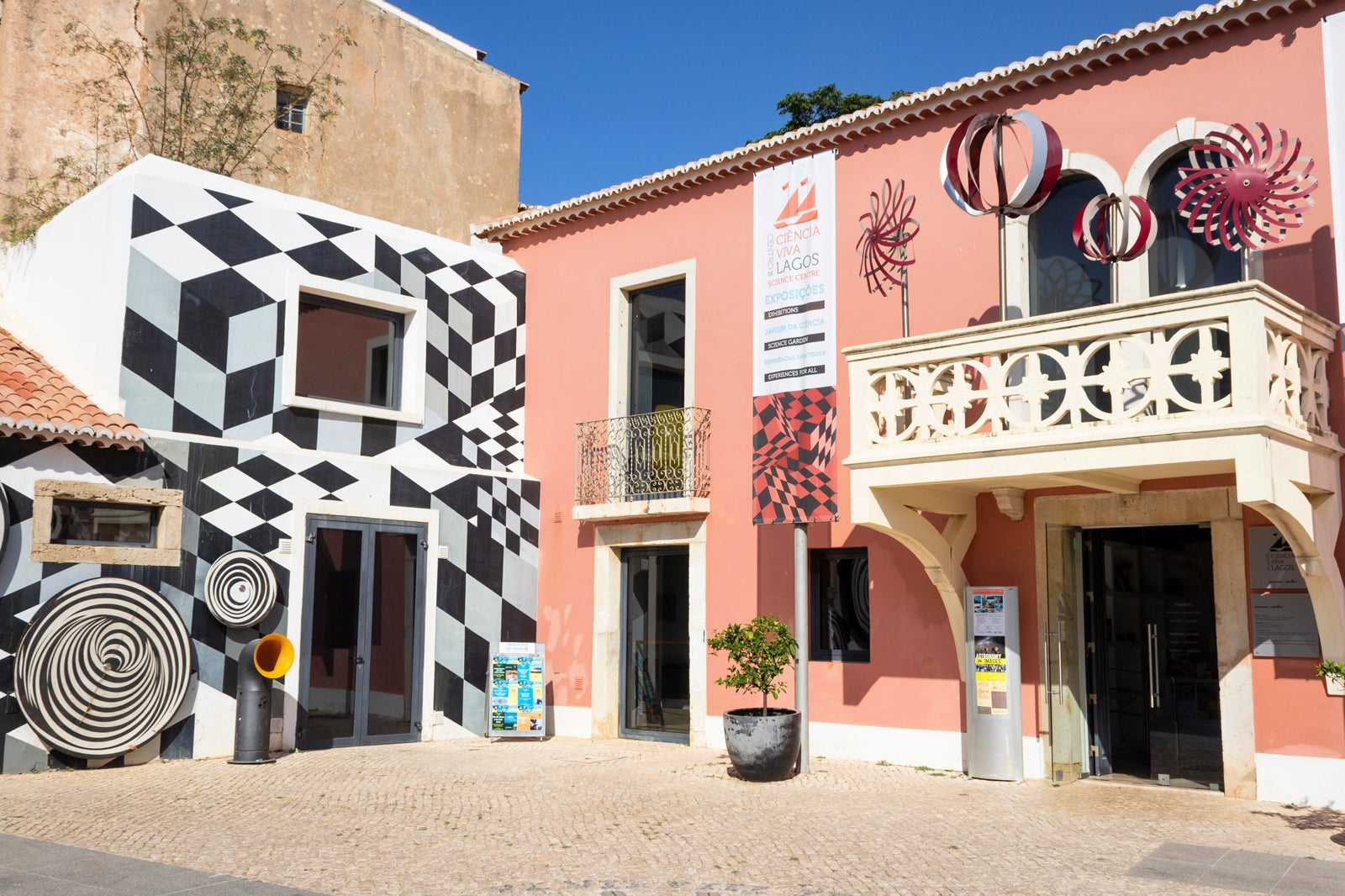 The Lagos Ciência Viva Centre aspires to teach children about the universe through wildly imaginative exhibits. Parents can join the fun as the science centre offers educational and interactive activities for all age groups. The centre's primary mission is discovery and the staff blends science and technology to teach the history of Portuguese navigation.
From Astrolabe to GPS is the centre's main exhibition, with a hands-on approach puts you in the shoes of a Portuguese explorer. The family can work together to complete typical tasks onboard a vessel that's sailing the unchartered waters. Other activities include an outdoor playground for the youngest members of the family and guided visits to the geologic and palaeontological sites.
Location: R. Dr. Faria e Silva 34, 8600-734 Lagos, Portugal
Open: Tuesday–Sunday from 10 am to 6 pm (closed on Mondays)
Phone: +351 282 770 000
7
Lagos Zoo
Discover 150 species and participate in animal feedings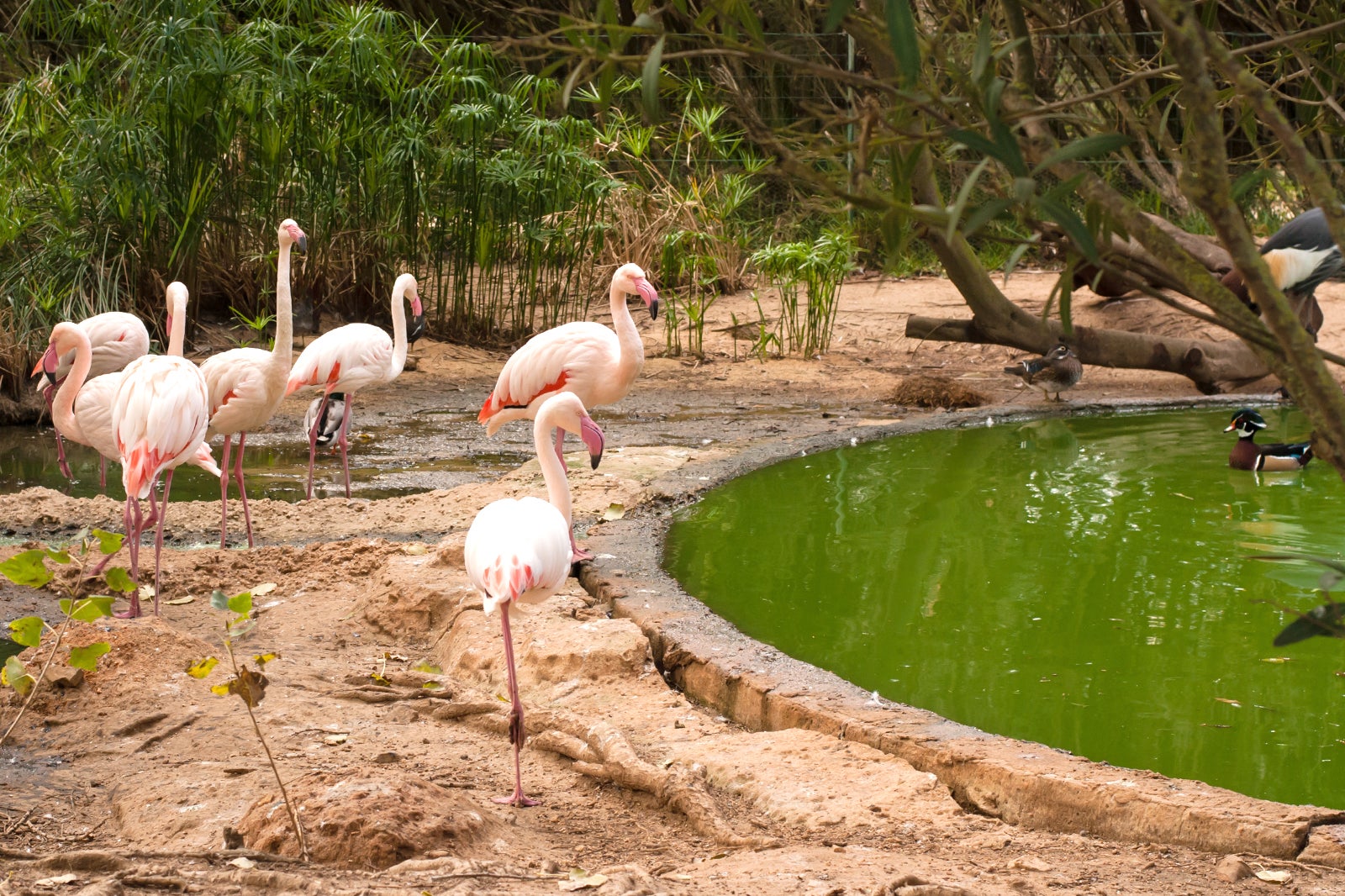 Lagos Zoo greets your family with hundreds of adorable animals and radiant plant species. It's roughly a 15-minute drive from Lagos Centre, easily reached by taxi or public transport. The staff is committed to the conservation and protection of each species while educating the general public.
You can see mammals, birds, reptiles, fish and amphibians from 5 continents. Wander Lagos Zoo to find emus, chimpanzees, bobcats, boa constrictors, and tortoises. The interactive animal feedings allow everyone in the family to receive a friendly introduction to several fascinating creatures. Give your kids the chance to meet penguins, lemurs, otters, pelicans and inquire about other possible feedings.
Location: Medronhal-Quinta Figueiras 8600-013 Barão de São João, Lagos, Portugal
Open: Daily from 10 am to 5 pm (until 7 pm in April–September)
Phone: +351 282 680 100
8
Pro Putting Garden
18 holes of whacky mini-golf fun
Pro Putting Garden welcomes golfers of all ages and abilities for practice or friendly competition in Lagos. Just a 5-minute walk from Lagos Centre, it's easily accessible by foot or car. Onsite parking is available for families arriving a farther distance from the complex.
Family members who take their game seriously can tee off at the adult course, which has a state-of-the-art grass surface. The children's course is filled with shenanigans that'll keep things interesting Each course at Pro Putting Garden is immaculately maintained to ensure a realistic golfing experience. Watch out for hidden surprises and don't be shy to ask the sociable staff for tips on how to conquer each hole.
Location: R. José Afonso 23, 8600-315 Lagos, Portugal
Open: Daily from 10 am to 5 pm
Phone: +351 282 789 342
9
Wake Salinas
For a fun wakeboarding day out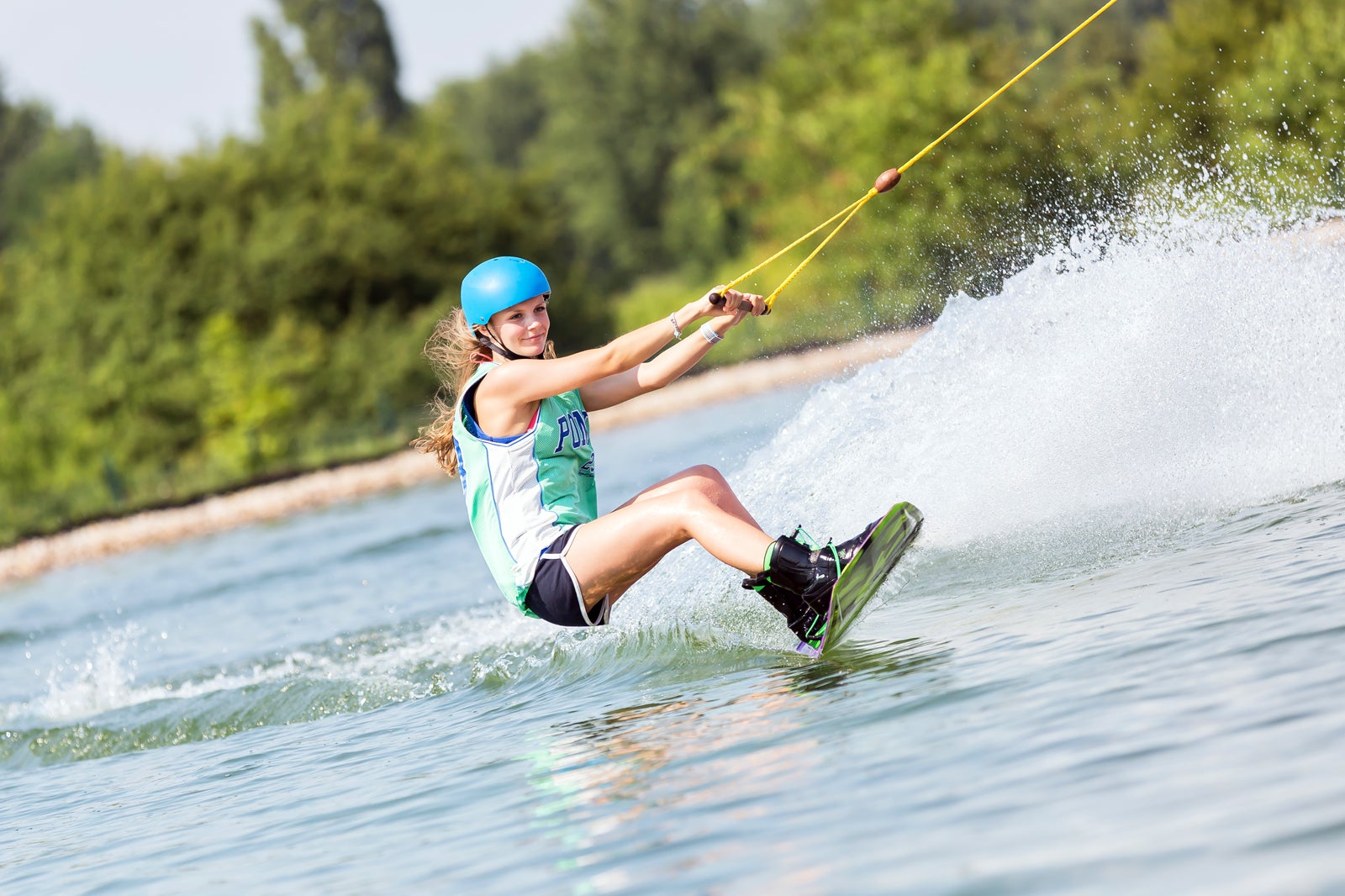 Wake Salinas proves that you don't have to take your family to the beach for aquatic fun in Lagos. The inland cable park is within a 5-minute drive north of Lagos Marina. The only facility of its kind in the Algarve, this wakeboarding centre is suited for all levels and anyone in the family can catch big air in the water.
The 2.0 system is beneficial for kids just beginning the sport and detailed instruction ensures them safe experience. There are professional wakeboarding coaches to help your kids improve and practice their newfound talents. With the advanced cable system, the entire family can practice insane tricks or take off from various obstacles in the water.
Location: R. de São Pedro, 8600-302 Lagos, Portugal
Open: Tuesday–Sunday from 10 am to 7 pm (closed on Mondays)
Phone: +351 913 428 710
10
Portuguese Discoveries Wax Museum
Marvel at wax figurines portraying Portuguese historical characters
The Portuguese Discoveries Wax Museum is a unique way to learn about Portugal's most enigmatic figures. There are around 22 lifelike wax figures placed under the spotlight to entertain and educate museum visitors. Meet Portuguese monarchs, explorers and knights that shaped the world and watch how the staff brings them to life.
Enter the age of Portuguese exploration by delving into 16 scenarios that are presented in an engaging show. All the characters are dressed in the fashion of the era they lived. Witness the Battle of Aljubarrota, Vasco da Gama's arrival in India, the voyages of Henry the Navigator, and many other exploration stories.
Location: Urb. Marina de Lagos Edf. Astrolábio Portugal, 8600-315 Lagos, Portugal
Open: April–June and September: Tuesday–Sunday from 10 am to 6 pm (closed on Mondays). July–August: daily from 10 am to 7 pm. October–March: Tuesday–Sunday from 10 am to 5 pm (closed on Mondays).
Phone: +351 282 039 650
Back to top