10 Best Markets and Shopping Streets in Porto
Where to Shop in Porto… and What to Buy
Porto provides a wealth of shopping opportunities within the stunning architecture of its metropolitan area. Portugal's second largest city has lots to offer visitors to the north of the country and is well known for its historical sites and rich local culture.
Whether you're in the market for a new pair of shoes, or simply want to sample the delicious local food, there are a wide range of traditional markets and modern malls to explore. You'll find a vast array of goods on offer here, everything from prestigious brand name fashions to artisanal cheeses all with peerless opportunities for people watching. With a mix of the modern and historical, Porto offers fertile ground for the bargain hunter and luxury-seeker alike.
1
Rua de Santa Catarina
The first stop for serious shoppers passing through Porto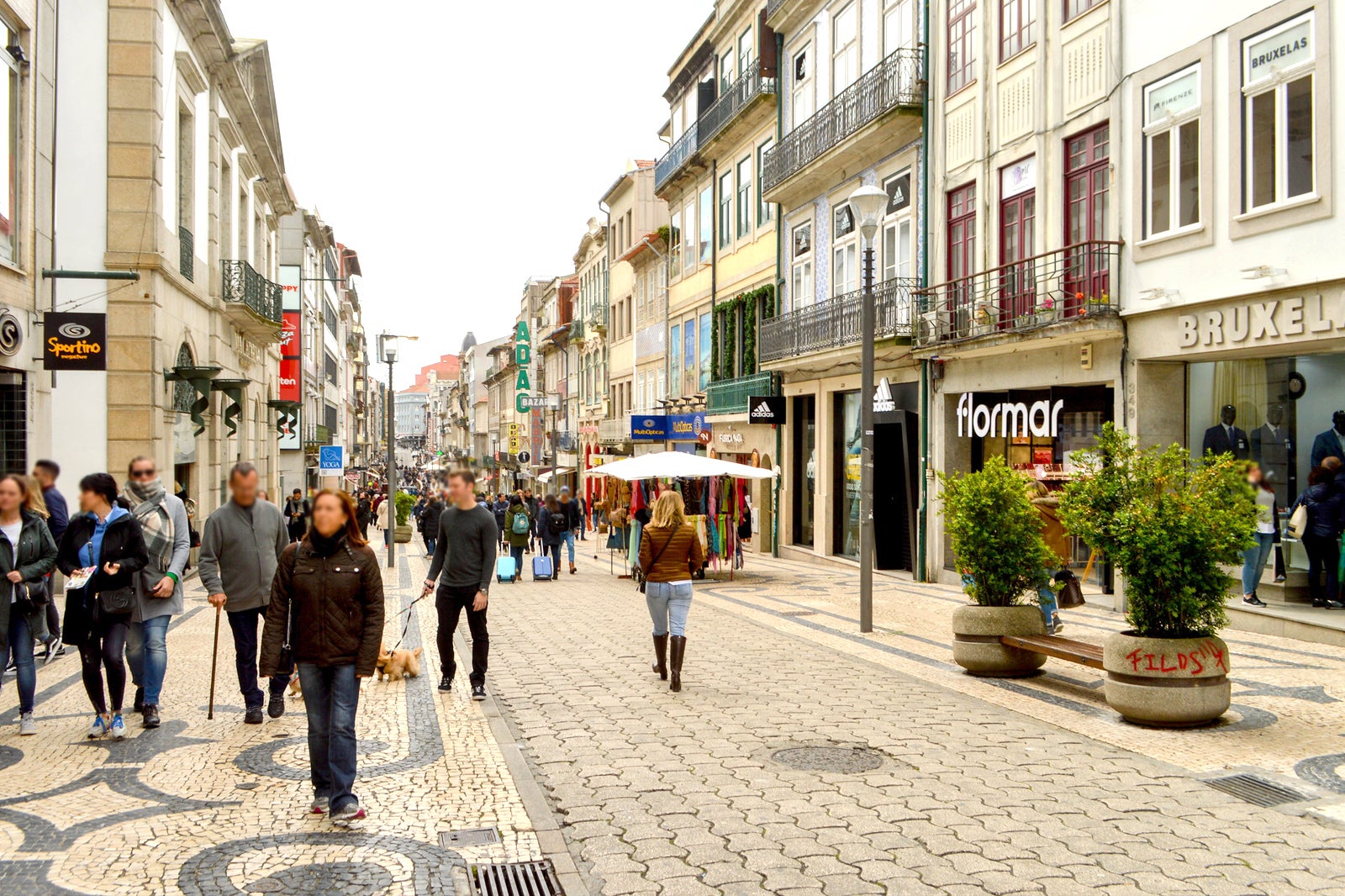 Rua de Santa Catarina is Porto's main shopping thoroughfare and often the first port of call for serious shoppers visiting the city. This pedestrian street runs for 1.5 km from Praça da Batalha in the city centre and includes many points of interest along the way, such as the beautiful Majestic Café and the Church of San Antonio de los Congregados.
You'll find many international retailers here, including H&M, Zara, and Promod, as well as lots of street vendors and characterful boutiques on the numerous side streets that run off the main drag. Rua de Santa Catarina is a good starting point for your shopping adventures while in Porto, with other shopping hotspots Mercado do Bolhão and Centro Comercial Via Catarina nearby. You'll also find many attractive cafés to grab a coffee in and indulge in some people watching while you enjoy the surrounding architecture.
photo by Francisco Anzola (CC BY 2.0) modified
2
Centro Comercial Via Catarina
All the choice and convenience of the modern shopping experience
The Via Catarina Shopping Centre has over 80 shops spread over its 4 floors, and is conveniently located in Porto's oldest commercial centre, Rua de Santa Catarina.
You'll find all the usual shopping suspects you'd expect to find in a modern mall. From the ubiquitous Americana of McDonald's and Levi's, to more Portuguese offerings such as Sabores do Porto, where you can indulge your cravings for coffee and cake, and Worten for all things electrical. If it's a meal you're after, you'll find a vast selection of restaurants on the 4th floor of the shopping centre. You'll find everything from pastelarias to pizza, and fast food to fine dining. For the fashion orientated, the 2nd and 3rd floors house the majority of the clothing shops. Tiffosi's offers a selection of jeans for women and men, while Zippy stocks a wide selection of clothes for children, from infants to preteens.
Location: Rua de Santa Catarina 312 a 350, 4000-443 Porto, Portugal
Open: Daily from 10 am to 9 pm
Phone: +351 22 207 5600
photo by Antonio da Silva Martins (CC BY-SA 2.0) modified
3
Avenida da Boavista
Wide-ranging shopping options amid some of the city's most impressive architecture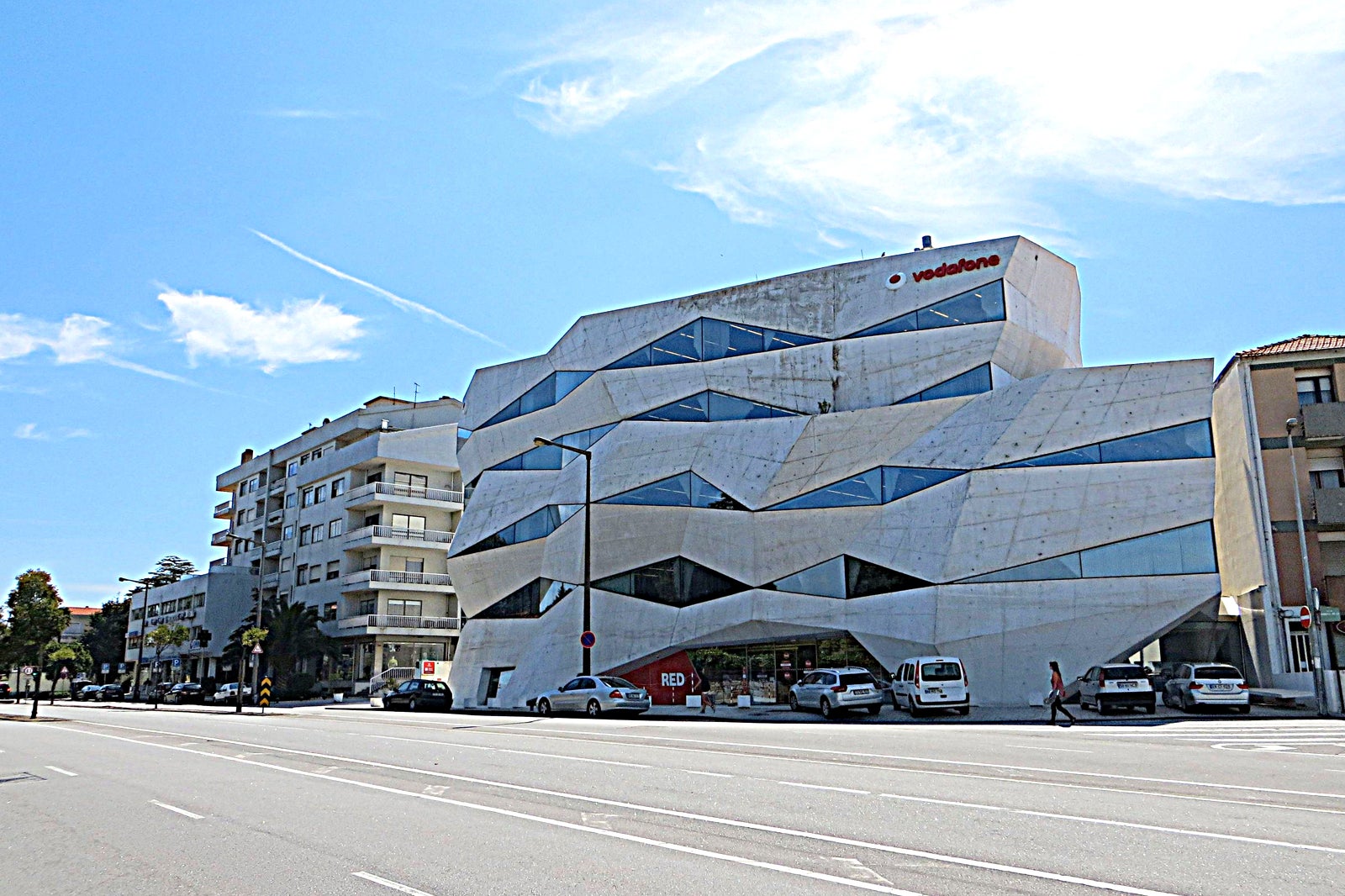 Avenida da Boavista, Porto's longest avenue, extends around 5.5 km and contains many of the main attractions the city has to offer. As well as landmarks such as Fundação Serralves and Parque da Cidade, you'll find a wealth of high-end designer brands such as Dolce & Gabbana and Versace amid the impressive architecture.
This avenue affords you a visual timeline of the city, offering, as it does, a mix of the old and the new. Renowned as the cultural and economic heart of Porto, you'll find here a rich variety of shopping centres, independent shops, prestigious stores, hotels, housing, and office buildings in styles dating from the avenue's founding in 1850 to the modern day. If you like to unwind after a long day's shopping with some nighttime entertainment, the area also plays host to a diverse array of nightlife options.
4
Mercado do Bolhão
A vibrant market that teems with life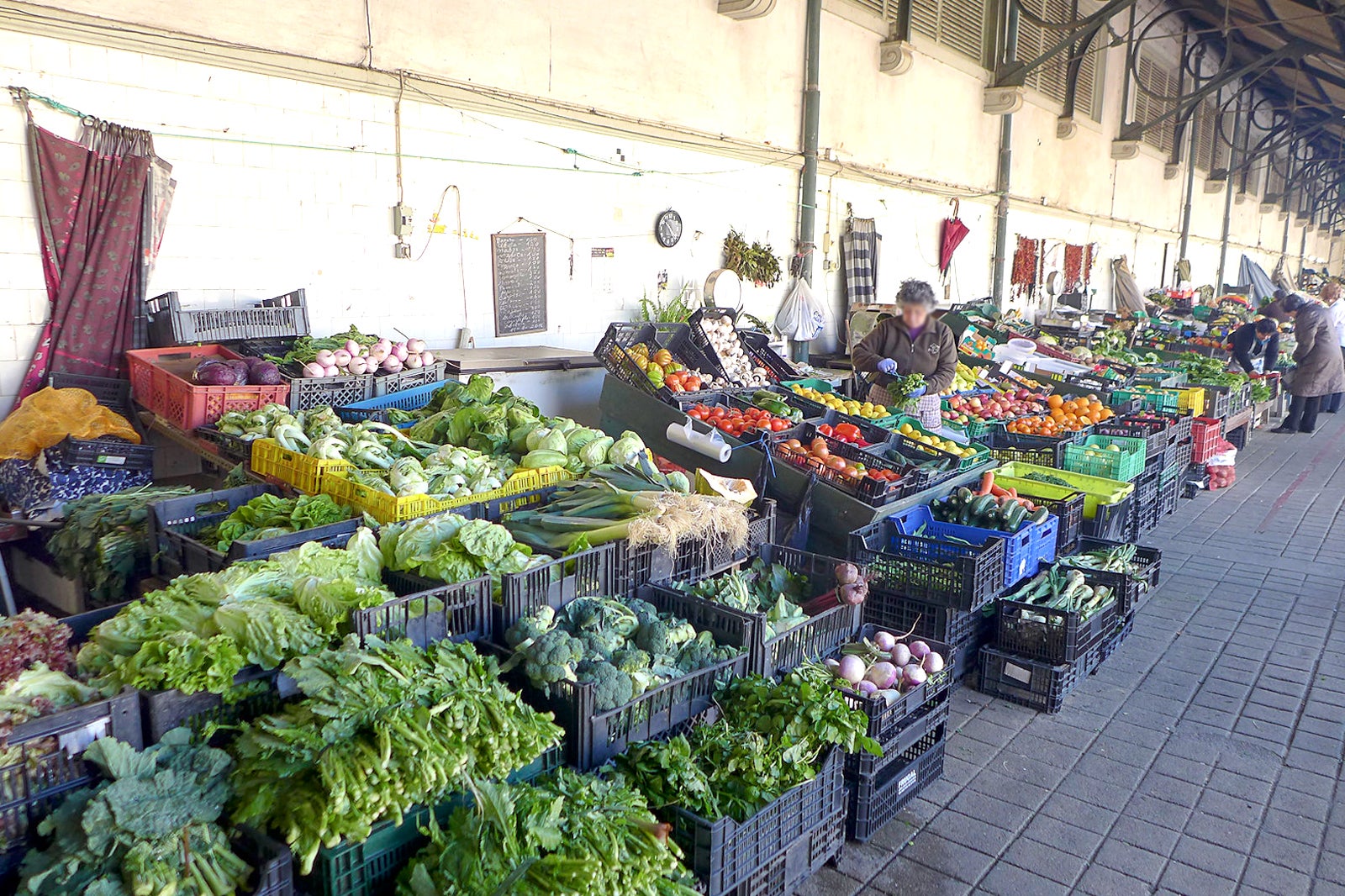 One of the most popular markets in Porto, the vibrant Bolhão Market should be on the itinerary of any serious Porto-based shopping spree. While you will find plenty of the ubiquitous souvenir shops here, the treasure trove of fresh fruit, vegetables, meat and other products more than justifies a visit.
Even if you are not in the market for fresh produce, the feast of sensory delights makes the trip worthwhile. Over several floors built around a central courtyard, you'll find a public market that is teeming with life and colours; sounds and smells. It's occasionally rundown appearance only adds to the authentic atmosphere of this landmark Porto institution. And, with its central location, Mercado do Bolhão is easily reached via public transport too.
Location: R. Formosa, 4000-214 Porto, Portugal
Open: Monday–Friday from 8 am to 8 pm, Saturday from 8 am to 6 pm (closed on Sundays and public holidays)
Phone: +351 22 332 6024
photo by mmmmngai@rogers.com (CC BY-SA 2.0) modified
5
Vandoma Fleamarket
An eclectic flea market by the banks of the Douro River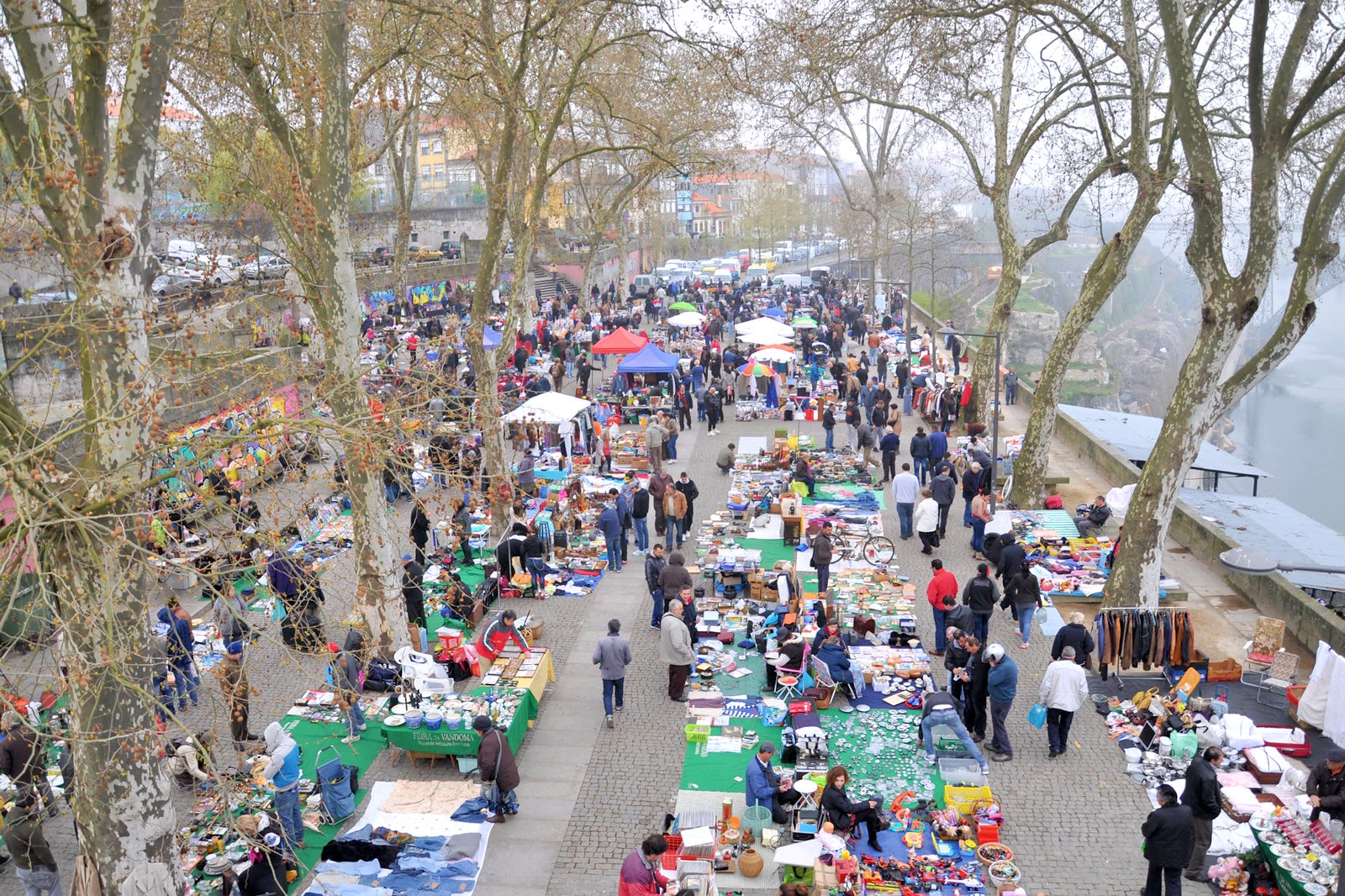 The origins of Feira da Vandoma flea market lie in the 1970s when local students gathered to sell off their used clothes and old books. The tradition continues today and here you will find a broad range of secondhand goods, everything from cutlery and old vinyl to stamp collections and electrical appliances.
Located not far from Porto's Sé Catedral and in one of the city's most picturesque neighbourhoods, the market is a convenient 10-minute walk from Estádio do Dragão subway station. You can also head down to the nearby Douro River to enjoy the views over lunch after a hard morning's bargaining. If you happen to be in town for the São João festival on 23rd June each year, this is a good spot to enjoy a few beers and some dancing and general merrymaking.
Location: Av. 25 de Abril, Porto, Portugal
Open: Saturday from 8 am to 1 pm
photo by Laszlo Daroczy (CC BY 2.0) modified
6
The Urban Market
A contemporary market showcasing the best of all things Porto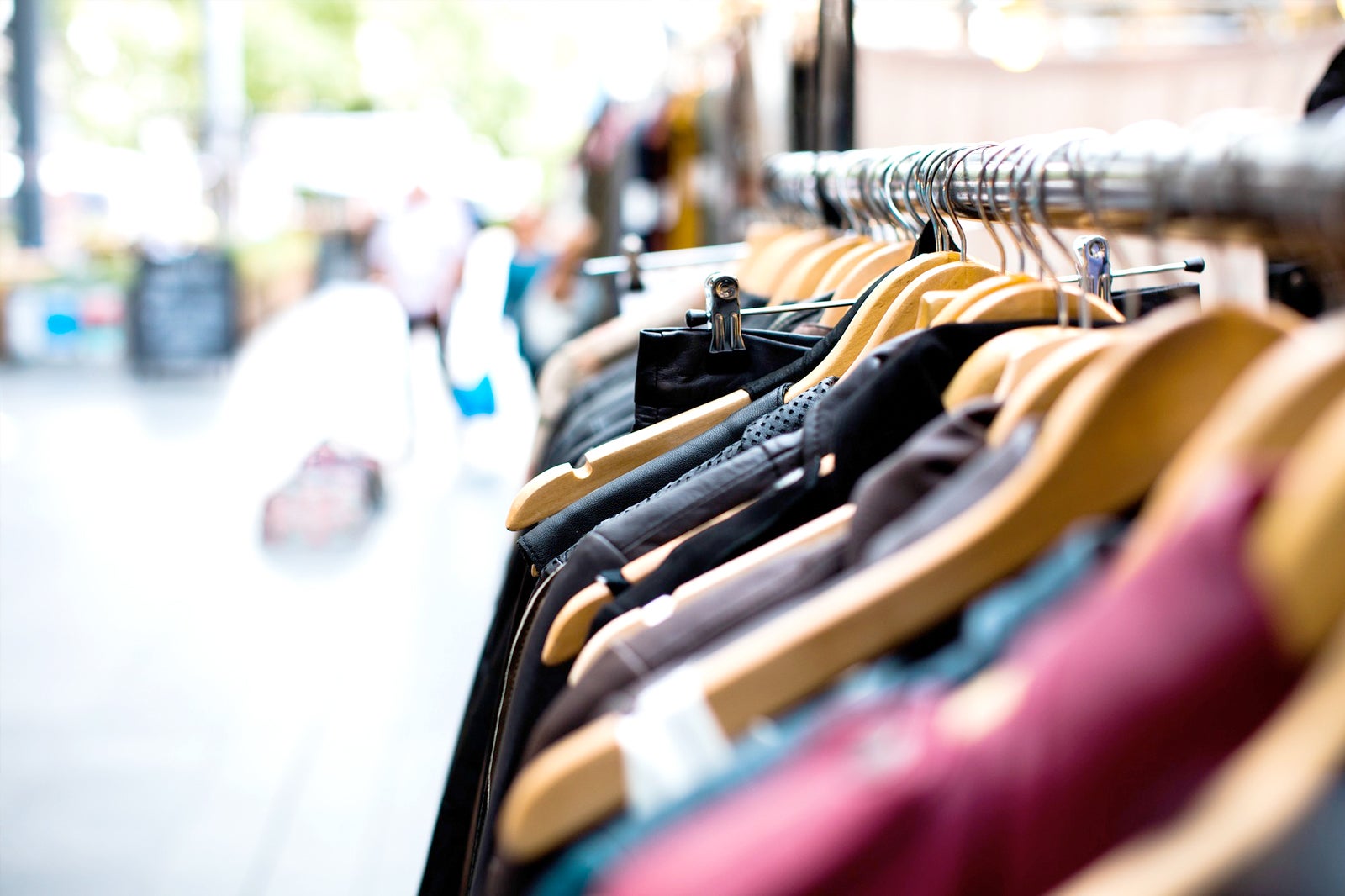 If you're looking for a market with a more contemporary feel, at the Urban Market you'll find clothing, home decor, and jewellery with a decidedly modern edge. This is more of an event than what we traditionally think of when we hear the word 'market'. The intention of the organisers, Portugal Lovers, is to bring together entrepreneurs and artists to showcase and promote all things Porto. You'll find a diverse range of goods and services available; from music related offerings to hairstylists and regional food products.
You'll have to check ahead for location though, as the market is nomadic in nature and utilises several locations throughout the city. Best to check ahead on social media for dates and locations if you fancy a browse while you're in town.
7
Mercado Beira Rio
A riverside food market to satisfy the biggest of appetites
The independent food stalls at the Beira Rio Market have plenty to offer visitors with an appetite. You'll find everything here, from delicious artisanal ice creams to roast suckling pigs, and you can wash it all down with a selection of locally produced wines and port too.
Located across the river from the city proper in Vila Nova de Gaia, this indoor market is situated in a converted warehouse on the riverfront. Frequented by tourists, prices can get a little higher here, but the communal tables offer opportunities for social dining and a chance to mix with others while in town.
Location: Av. de Ramos Pinto 148, 4400-261 Vila Nova de Gaia, Portugal
Open: Daily from 6 am to 11 pm
8
Mercado Porto Belo
A small, quirky market with a distinctly hipster vibe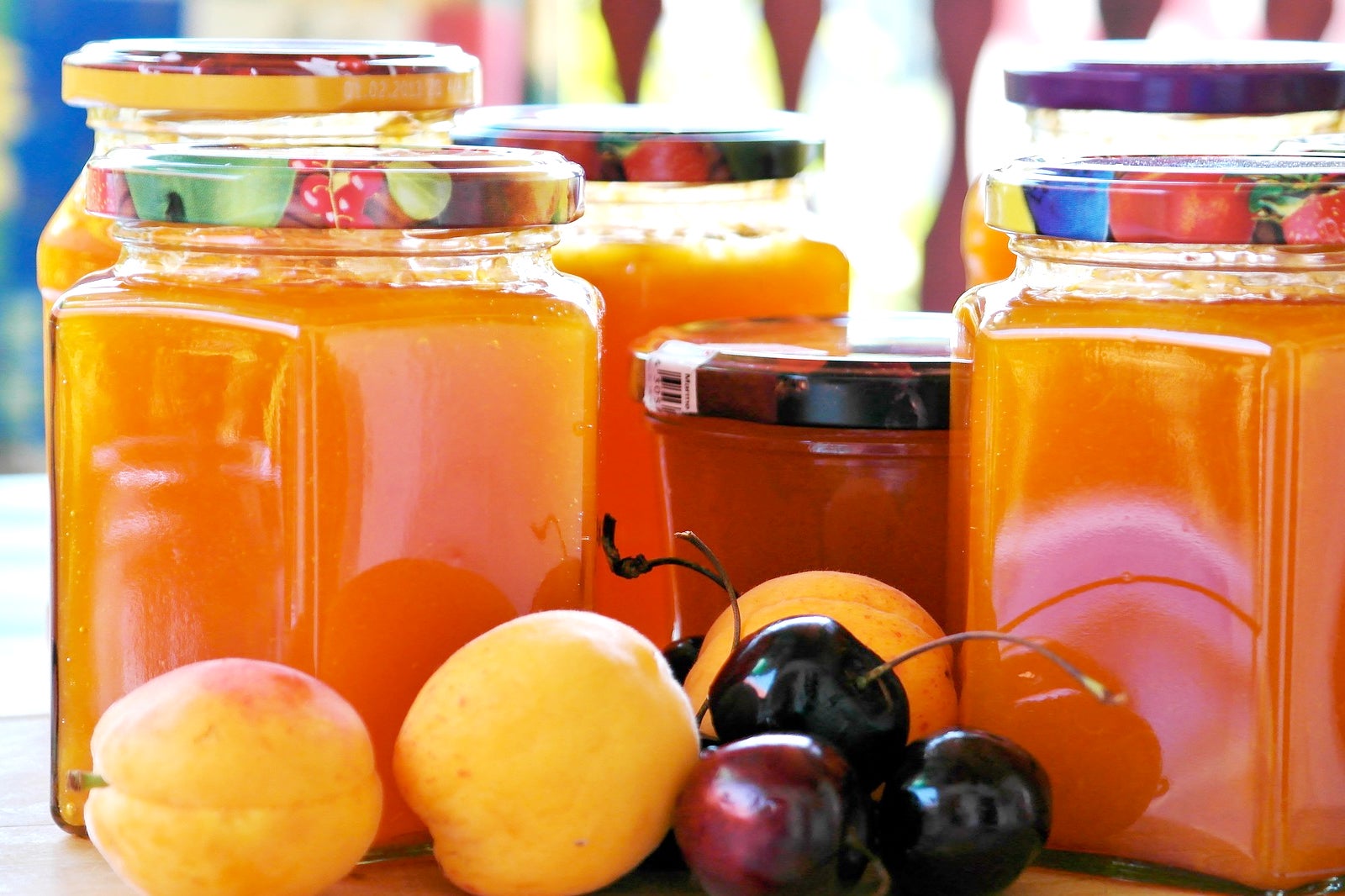 Equal parts flea market, food stalls, art, and quirky goods, Porto Belo Market draws its inspiration from the similarly named Portobello Market in London. Though much smaller than its English muse, this compact market does draw decent crowds with its hipster vibes.
Located a 10-minute walk from São Bento train station, Porto Belo Market is not far from some of the city's main attractions such as Clérigos tower. Among the antiques and vinyl records, you'll find organic goodies such as homemade jams, olive oil, and soaps. If you prefer to just enjoy the sights and sounds, you'll discover superb people-watching vantage points and some chill music in Praça Carlos Alberto's central square.
Location: Praça de Carlos Alberto, 4050-157 Porto, Portugal
Open: Saturdays only from 10 am to 7 pm
9
Mercado Bom Sucesso
Where fresh produce meets cultural performances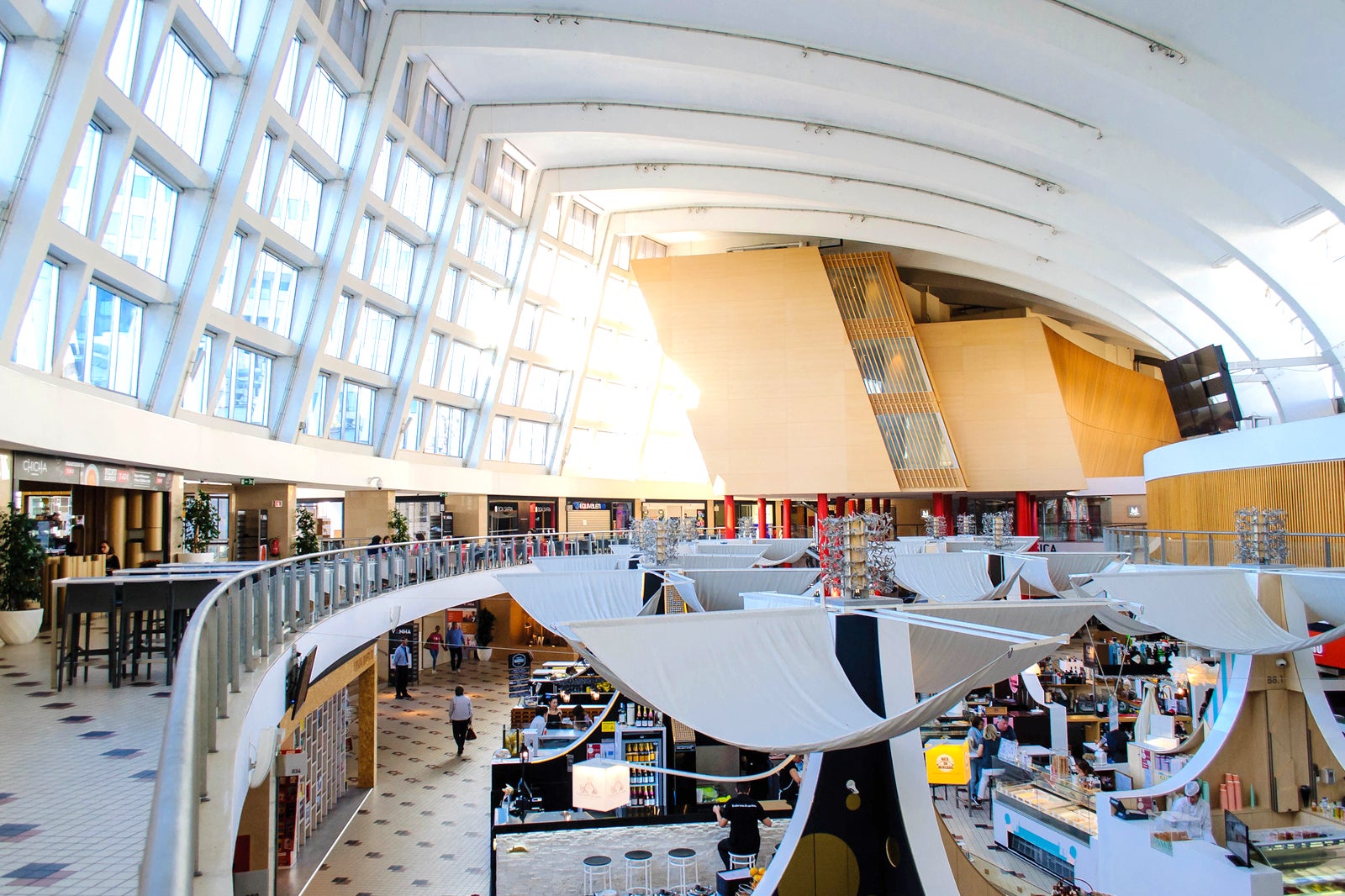 Rich in gastronomic offerings, Bom Sucesso Market hosts the best of Porto's culinary offerings. Fresh produce in the form of fruits, vegetables, flowers, fish, and meat abound, creating sensory delights for the eye, nose, and mouth. You'll find plenty of ready-to-eat options here too in the form of handmade chocolates, pastries, and cheeses. If you have a thirst to quench, don't worry, you can choose from a variety of Portuguese wines, port, and freshly made fruit juices.
Located an easy 5-minute walk from Casa da Música subway station, Mercado Bom Sucesso also hosts cultural activities such as exhibitions, theatrical and dance performances, as well as cookery workshops catering to the diverse crowds of local and foreign visitors.
Location: Praça Bom Sucesso 74-90, 4150-145 Porto, Portugal
Open: Sunday–Thursday from 10 am to 11 pm, Friday–Saturday from 10 am to 12 pm
Phone: +351 22 605 6610
photo by Frédérique Voisin-Demery (CC BY 2.0) modified
10
Mercadinho do Clérigos
A characterful market brimming with antiques and quirky one-offs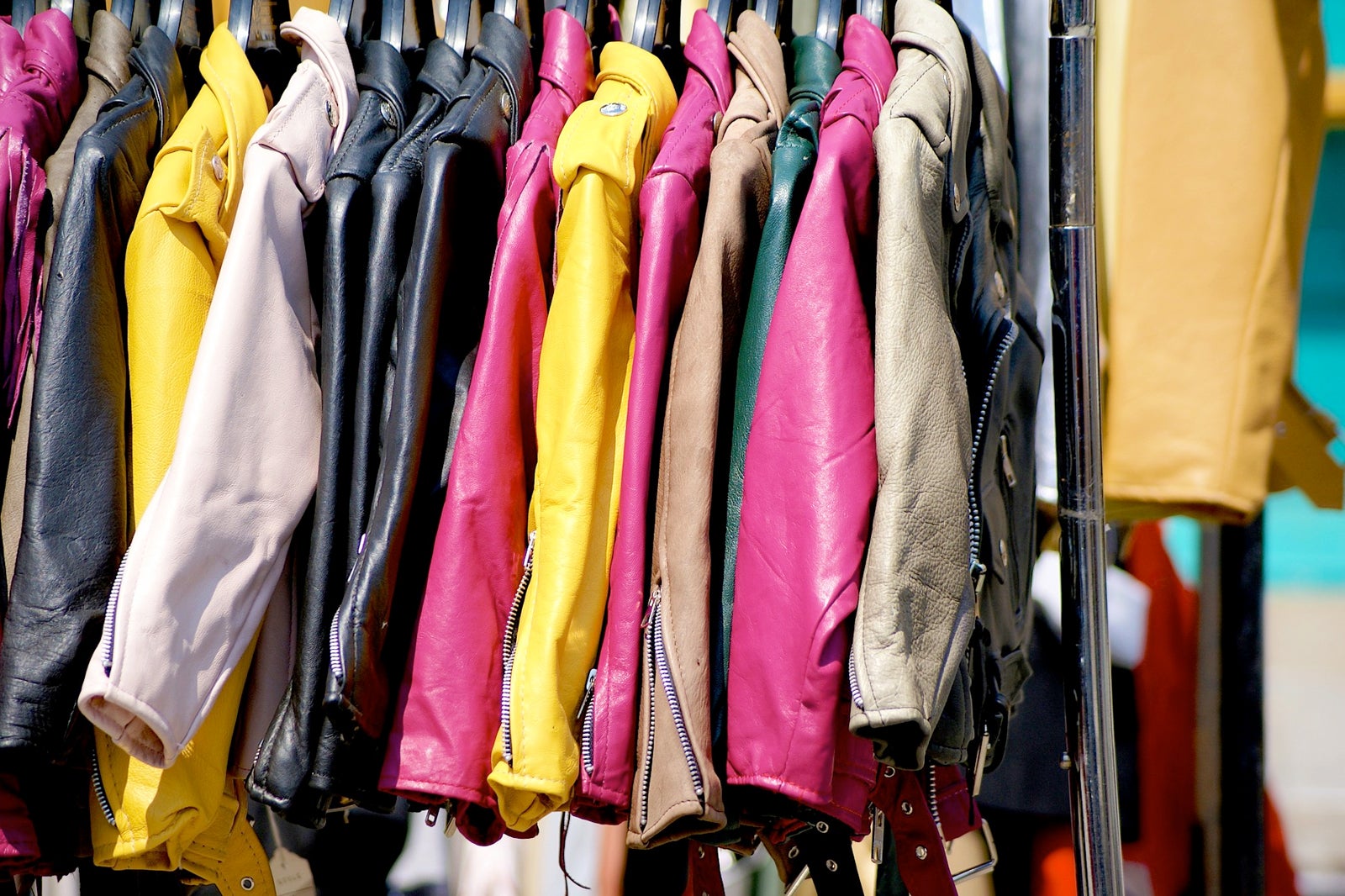 Clérigos Market is a regular flea market that plays host to all kinds of antiques and quirky one-off items. You'll find lots of variety here, from vintage clothes and accessories to children's toys and handbags. If you're looking to pick up a unique souvenir of your stay in Porto, this may well be fertile ground to begin your search. As well as the antiques, you'll also find several stalls dedicated to local handicrafts and delicacies, so you can fill your belly as you stuff your shopping bags.
This bustling street market usually sets up on the first and last Saturdays of the month. You can find more details on the organiser's Facebook page. Located around 10 minutes' walk from São Bento station – next to Clérigos Tower and Church – this market even has alternative arrangements for rainy days when it relocates indoors to the aptly named Plano B on Cândido dos Reis.
Location: Rua Cândido dos Reis, Porto, Portugal 4050
Open: Usually first and last Saturdays of the month from 10 am to 8 pm