10 Best Things to Do in Serbia
What is Serbia Most Famous For?
Serbia offers a vibrant mix of untouched scenery, ancient history and unique natural wonders. From the eclectic energy of Belgrade to the serene spa towns of Sokobanja and Vrnjačka Banja, this Eastern European country has a long and chequered past and still retains a distinctly old-world feel, though that doesn't make it an undeveloped backwater.
For the history buffs, the water babies, sun worshippers and all-night partygoers, Serbia is jam-packed with undiscovered spots and attractions just waiting to satisfy your travel thirst and fill up your social media feed. We've picked out some of the star attractions to get your planning started.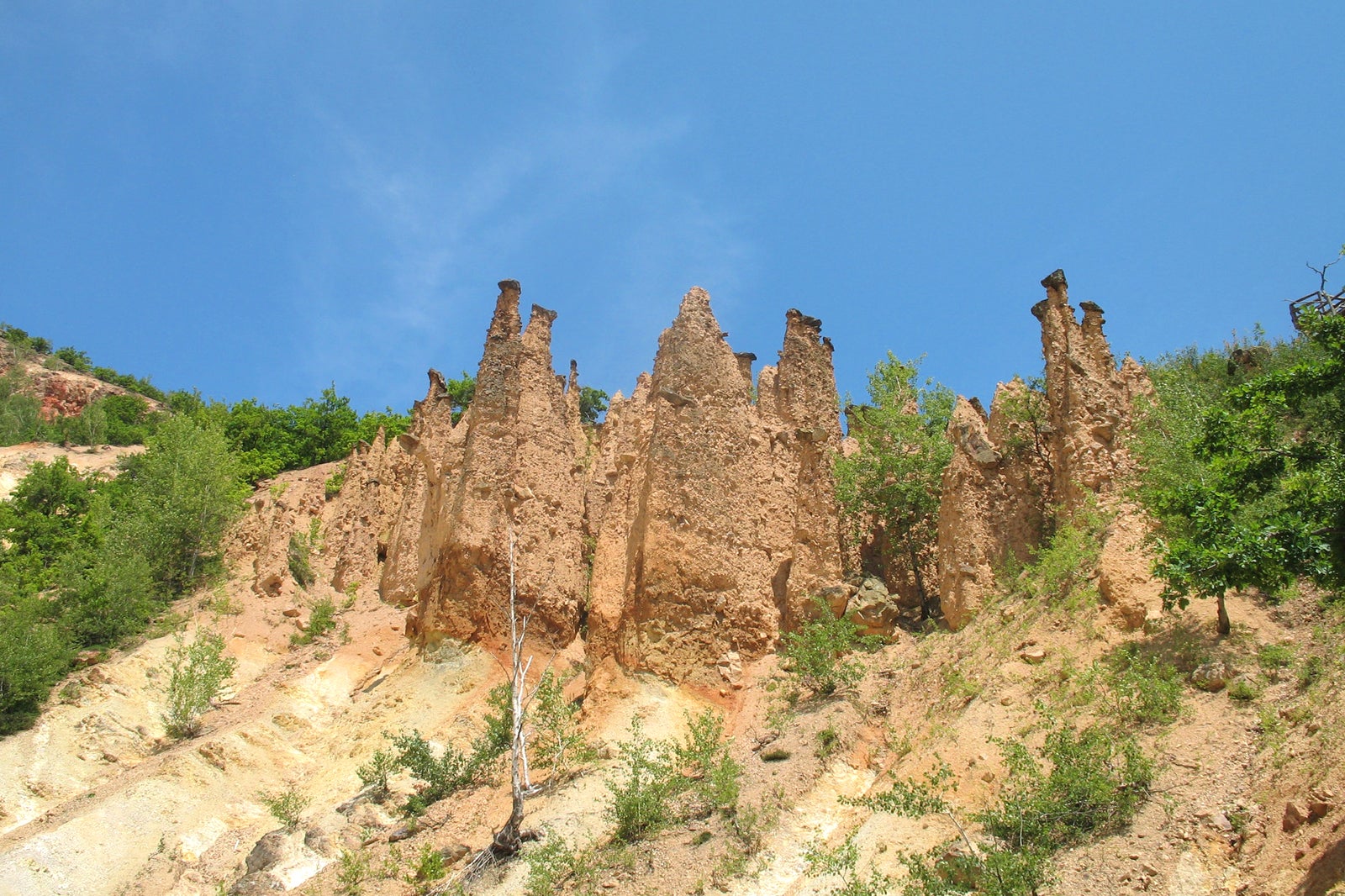 Devil's Town
See the weird and wonderful natural sculptures
Located on Mount Radan, the rare geomorphological site of Devil's Town is a popular spot for anyone seeking a little Serbian mystery. At 700 metres above sea level and nestled between 2 ravines, legend has it that the 200 natural stone sculptures making up this sinister town are actually a group of terrified wedding guests.
To get to this sinister site, you'll need to be prepared for a steep climb. It's also surrounded by lush forests. If you feel like getting your hike on, follow the 'path of health' from Prolom Banja, stretching 9 km across the Prolom mountain. It'll take around 2 and a half hours to reach this natural phenomenon. Chilling, yes. A must-do on Serbian travels? Absolutely.
Location: Bez ulice, Djake 18430, Serbia
History
Photo
Budget
Adventure
Unusual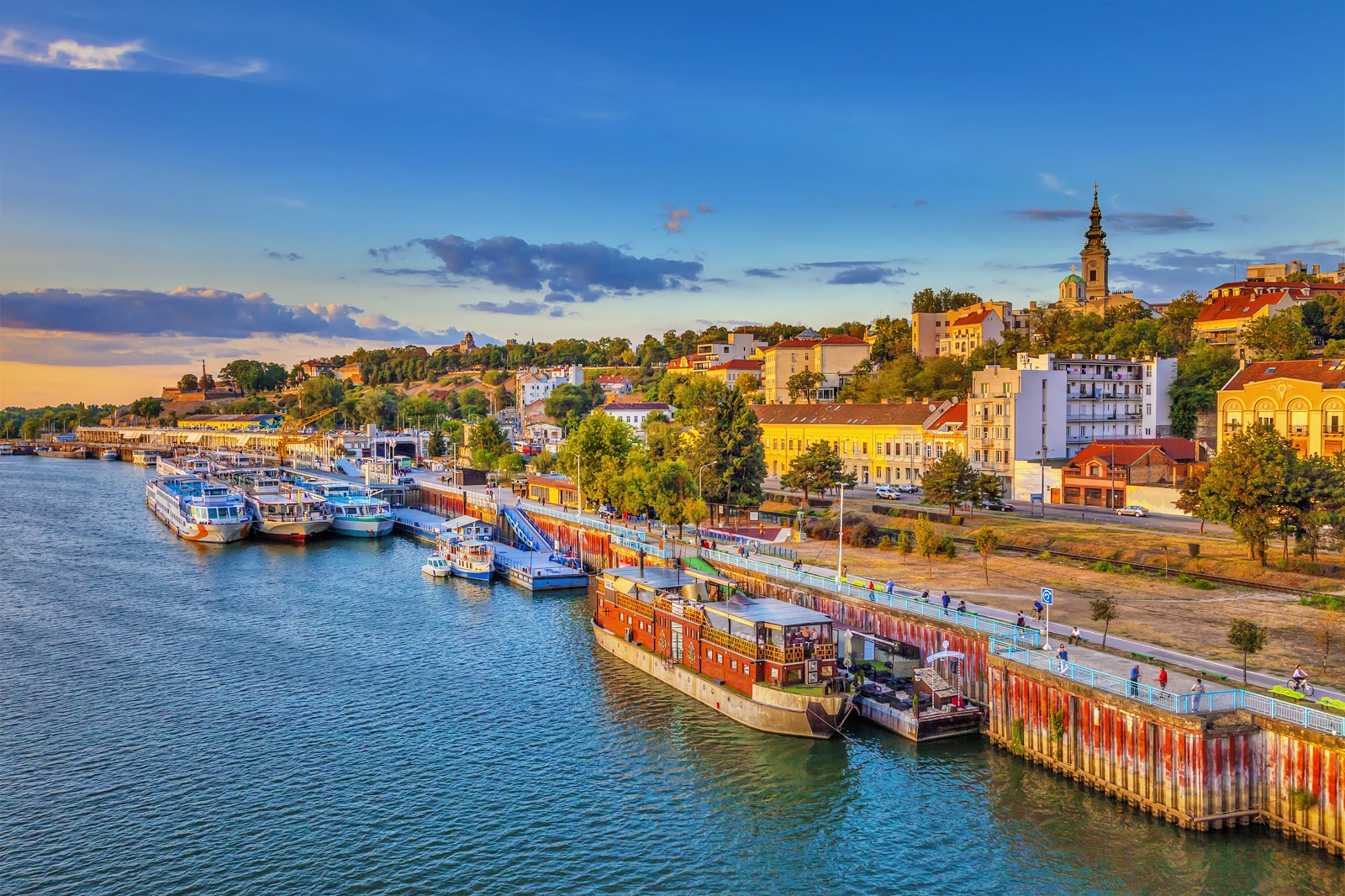 Belgrade
Take in the city's ancient architecture over a hot coffee
As the colourful capital of Serbia, Belgrade offers up a mix of art, culture and culinary treats for everyone to enjoy. From impressive 19th-century buildings like the Kalemegdan Fortress to bold street art and relaxing hotspots such as the Belgrade Waterfront, you'll be able to uncover something new around every electric corner of a city that's flanked by the Danube and the Sava rivers.
The beauty of Belgrade lies in its ability to take you from ancient architecture to a vibrant café culture in an instant. As soon as the Serbian sun starts to set, there's a whole variety of neighbourhoods to stroll through, from the streets of Savamala to the dozens of bars and restaurants in Dorćol.
Couples
History
Photo
Nightlife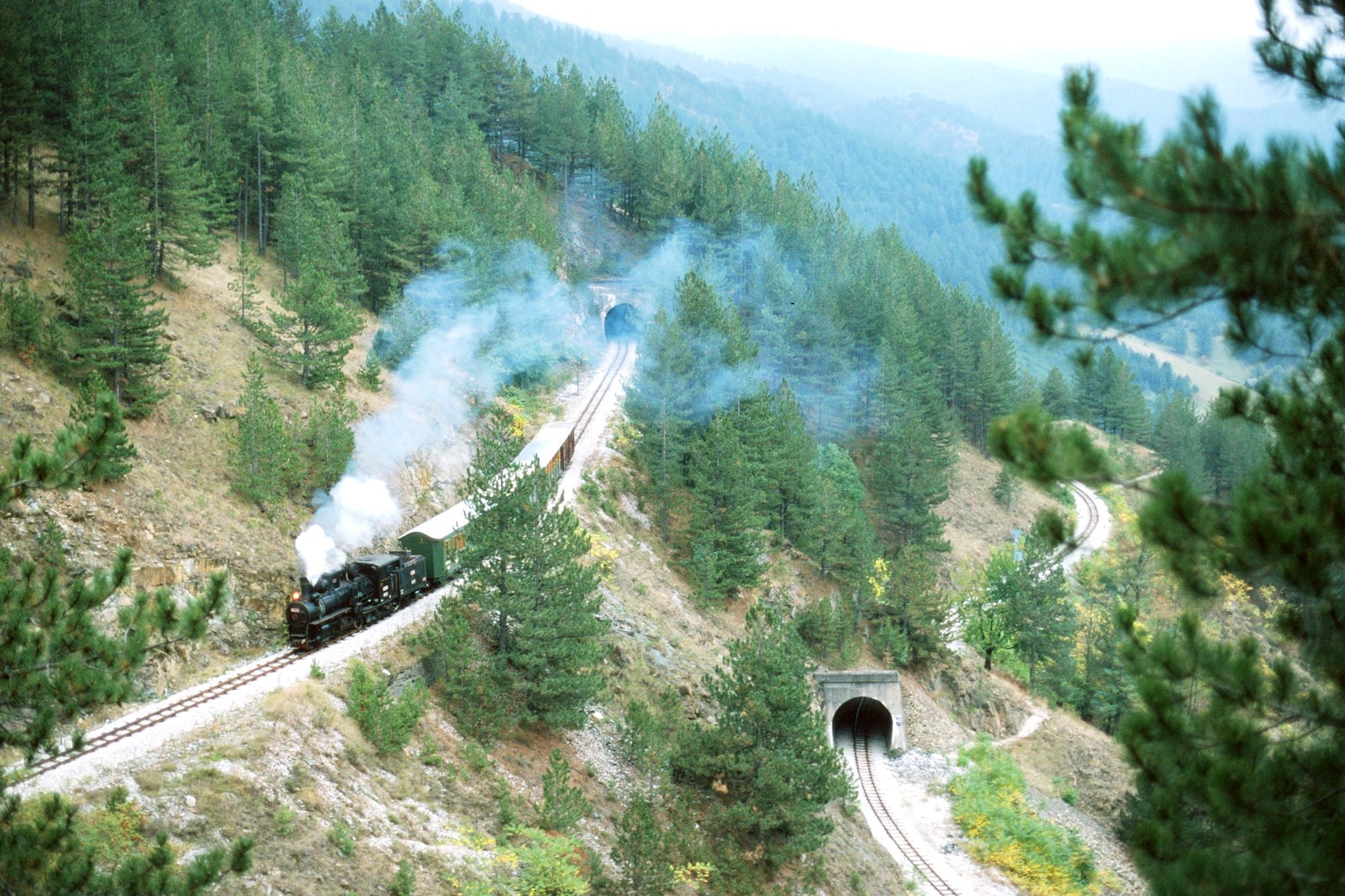 Drvengrad and Šargan Eight
See rustic Serbia in the Mokra Gora valley
For a charming Serbian travel experience, make your way to the Šargan Eight heritage railway in the Mokra Gora valley and take a distinctively scenic journey. This railway features a figure-8 loop that passes through 22 tunnels and crosses 10 bridges from Mokra Gora to Šargan-Vitasi.
Upon alighting, the idyllic hamlet of Drvengrad is just 2 km away in the Mokra Gora valley. It's also known as 'Timber Town'. If you think the village looks a little like a movie set, that's because that was its original intention. Built as a film set by local director Emir Kusturica for the film Life is a Miracle, it's now an ethnic open-air museum with a focus on the arts.
Location: Mokra Gora, Serbia
photo by Herbert Ortner (CC BY-SA 2.0) modified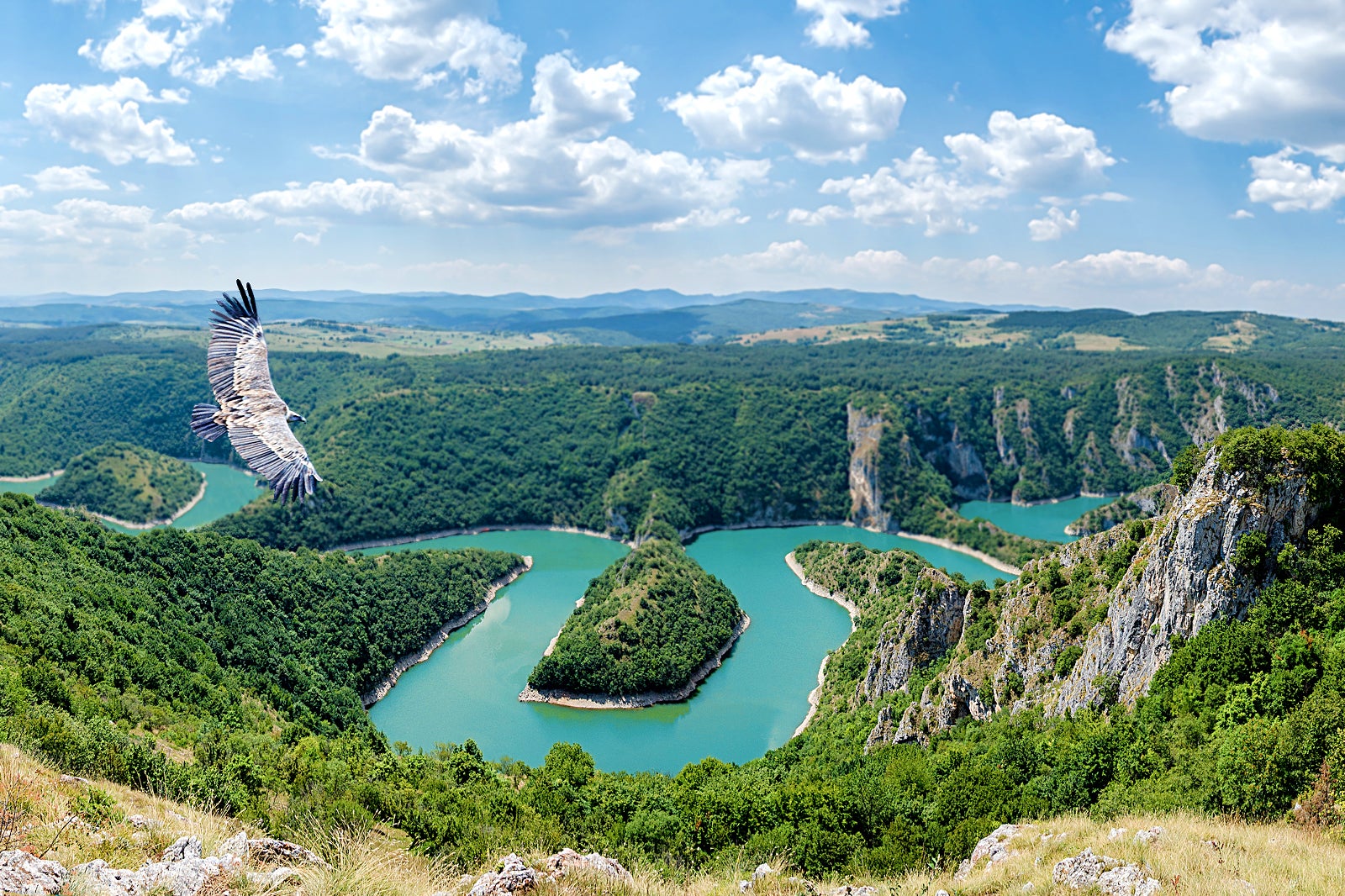 Uvac Special Nature Reserve
Explore the great lakes and caves
If nature and wildlife are at the top of your Serbian to-do list, head to the town of Nova Varoš to soak up the splendour of Uvac Special Nature Reserve. Situated in south-western Serbia, this protected area is known for its abundant birdlife, most notably the griffon vulture – the reserve's treasured symbol.
With crystal-clear waters, Uvac Lake, Zlatar Lake and Radoinja Lake come together for memorable views and picturesque photo opportunities. The reserve also hosts the largest cave complex in Serbia – you can go underground and enjoy a moment of unspoilt nature while uncovering the charms of the colourful canyon. The best way to explore such surroundings is by boat – you can travel through all parts of Uvac.
Location: Brace Spasic бб, Čačak 32000, Serbia
photo by Sasapokimica (CC BY-SA 4.0) modified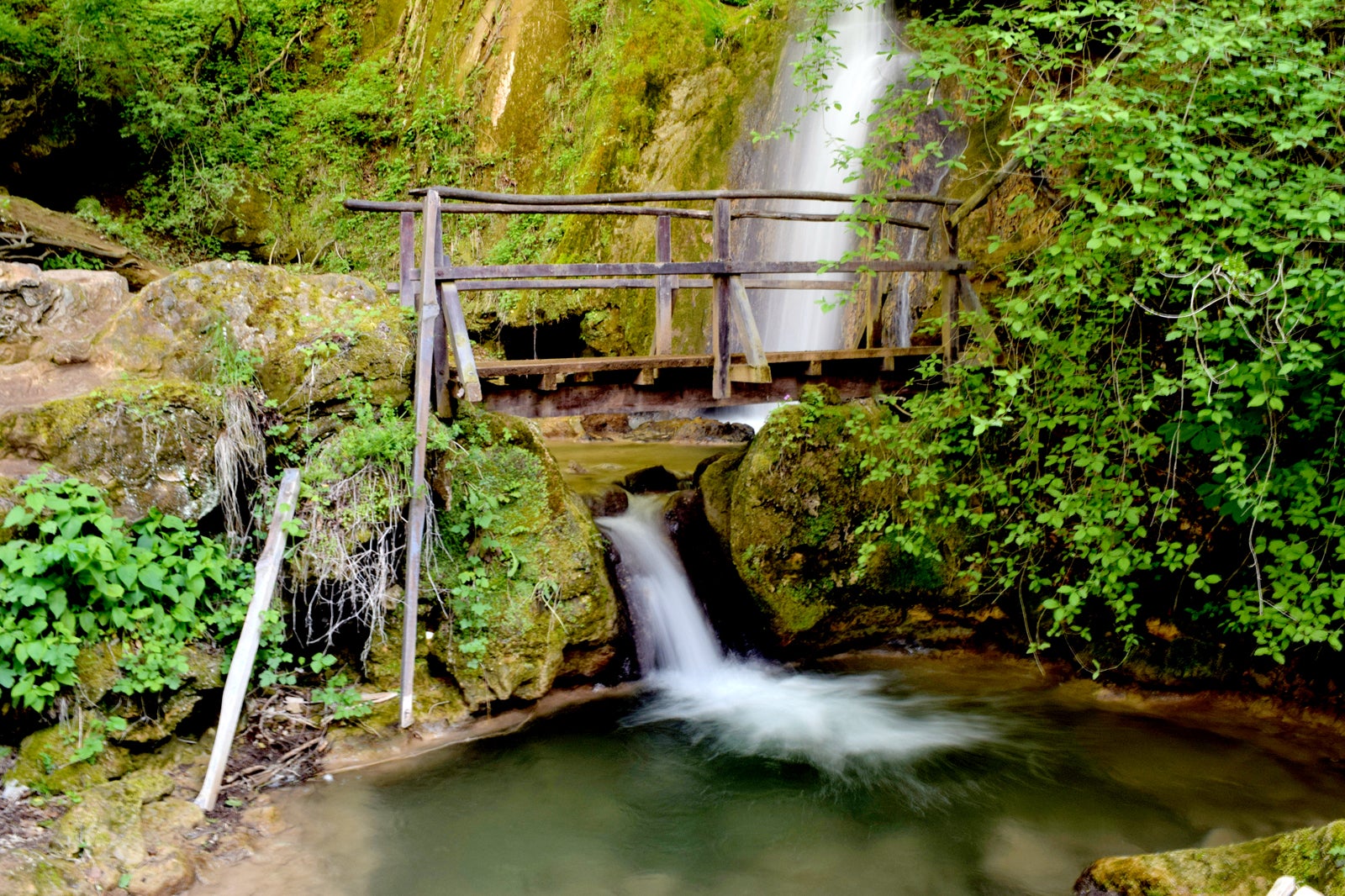 Sokobanja
Take a dip in one of Serbia's best spas
Sokobanja is one of the most popular spa resorts in Serbia, sitting snugly between 2 mountains. You'll be able to breathe in the fresh air as you admire its prime position on the slopes of Mount Ozren. Sit back and admire the quaint surroundings of the River Moravica, the rippling Bovan lake and the largest waterfall in all of Serbia, Ripaljka.
If you fancy a little action, Sokobanja also offers hiking trails, exploratory cave tours and there are various sporting activities such as tennis, basketball and a spot of fishing for those so inclined. It's also a hotspot for cultural and art events, such as Prva harmonika Srbije (First Accordion of Serbia) and Banjsko kulturno leto (Spa Cultural Summer).
photo by Ivana OK (CC BY-SA 4.0) modified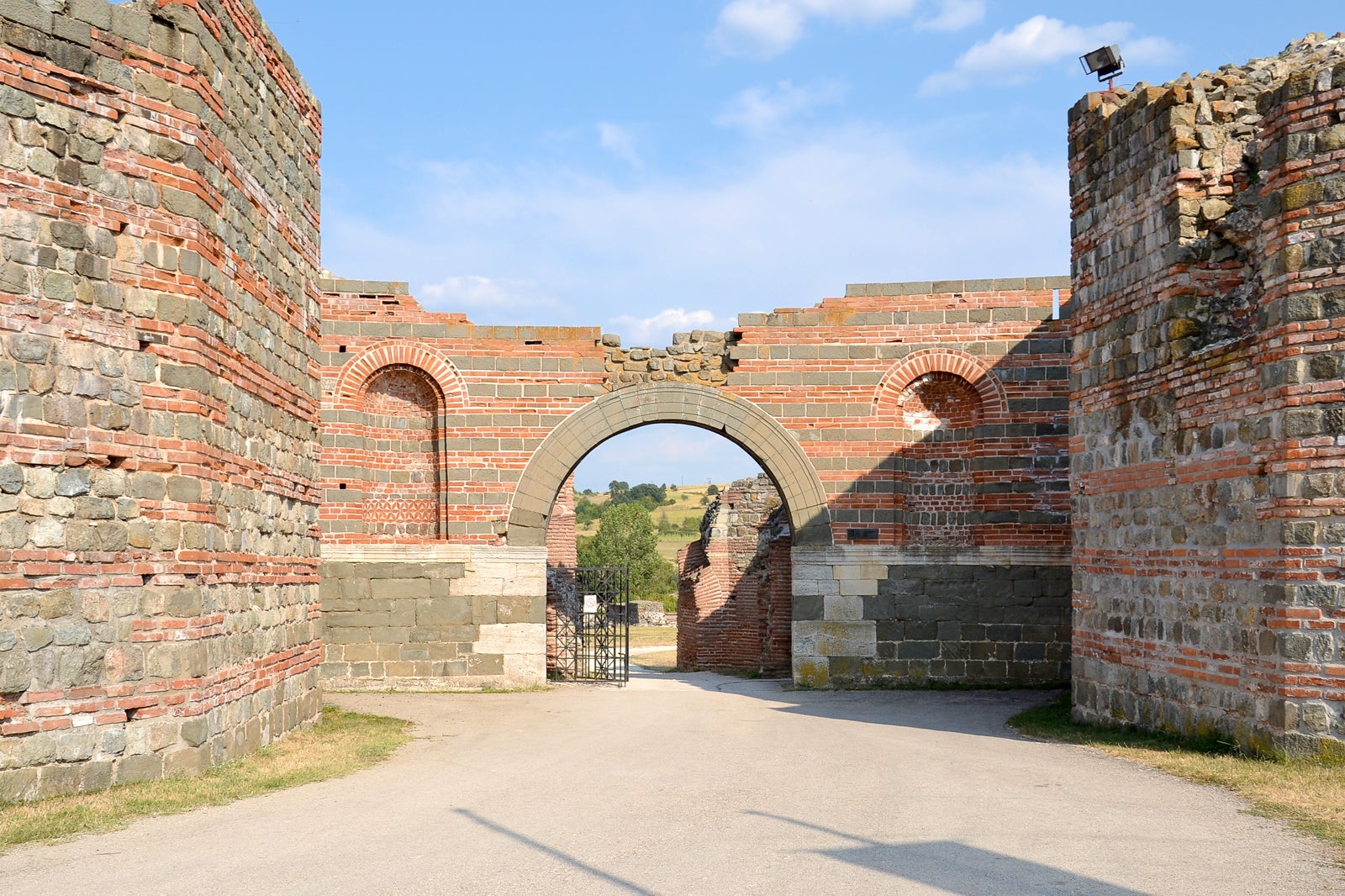 Gamzigrad-Romuliana
Discover the remains of an Ancient Roman palace
Head south of the Danube River to the ruins of Gamzigrad-Romuliana, near the city of Zaječar, to see a fascinating UNESCO World Heritage site. This late Roman imperial palace and memorial complex has impressive fortifications and temples to explore (for a small fee), as well as hot springs and even a tetrapylon (cubic Ancient Roman monument). For an extra fee, you can check out the museum of perfectly preserved structures.
Previously known as Felix Romuliana in the late 3rd and early 4th centuries, it's easy to stumble across – as long as you look out for the road signs – as it's situated just a few kilometres away from the main road.
Location: Gamzigrad, Serbia
photo by Pudelek (CC BY-SA 3.0) modified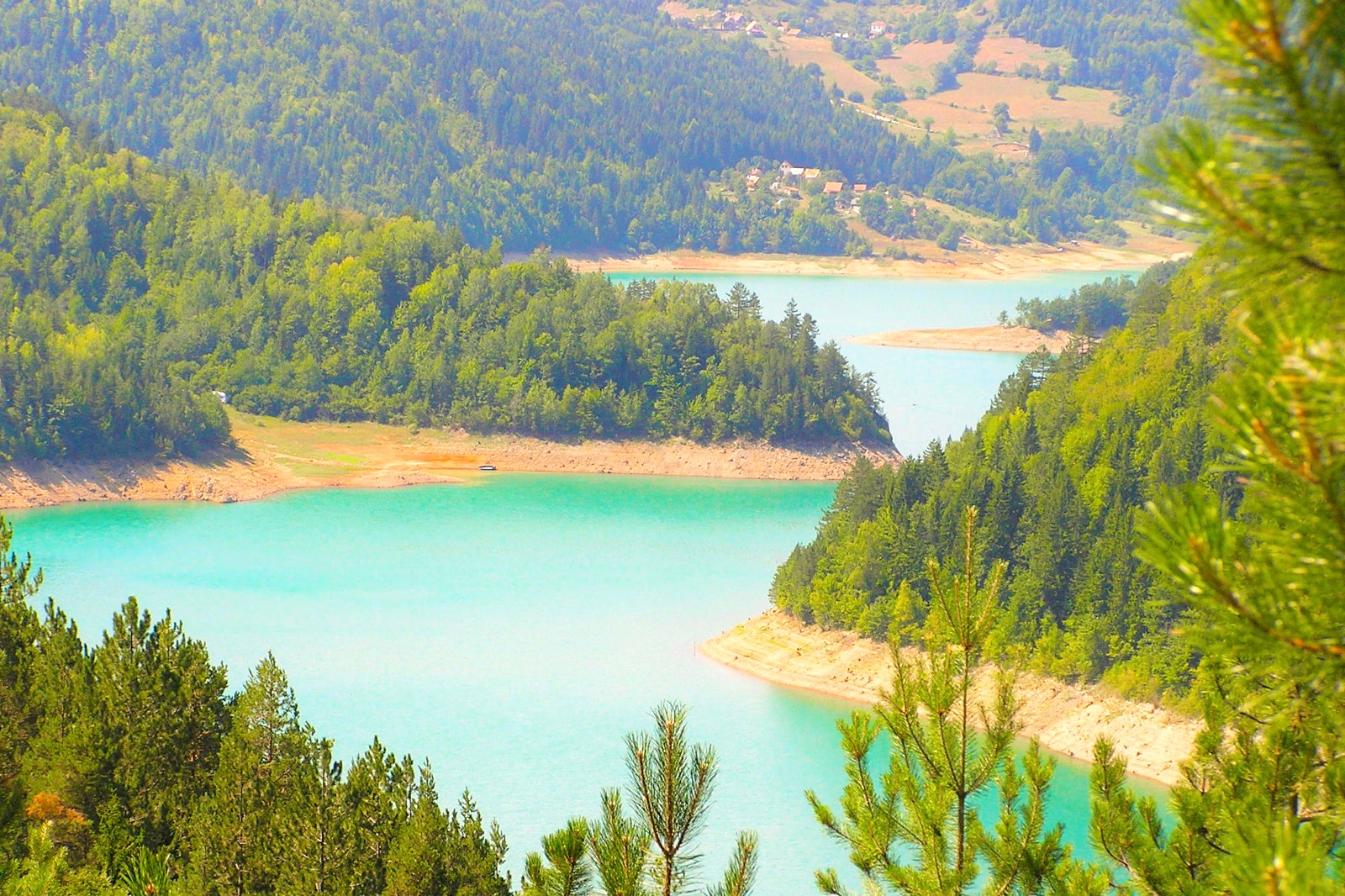 Tara National Park
Enjoy outdoor activities and stunning scenery
The verdant landscape and eye-catching ravines of Tara are the jewels in Serbia's scenic crown. Flowing proudly through its forested slopes is the dramatic Drina River canyon – one of the most alluring waterways in Serbia. And that's not all that water babies can rejoice over. Tara's 2 lakes – Perućac and Zaovine – are both ideal for kayaking and a spot of swimming.
Don your walking boots and follow the signs to the Banjska Stena summit. After a brisk 30-minute hike, pick up your camera for some perfect snaps to make your friends and followers jealous. Go in the winter months if you prefer snow-capped mountains. If you visit in September, you'll get to explore this peaceful oasis at its shining best.
Location: Tara, Mokra Gora, Serbia
photo by Bojana Stulic (CC BY-SA 4.0) modified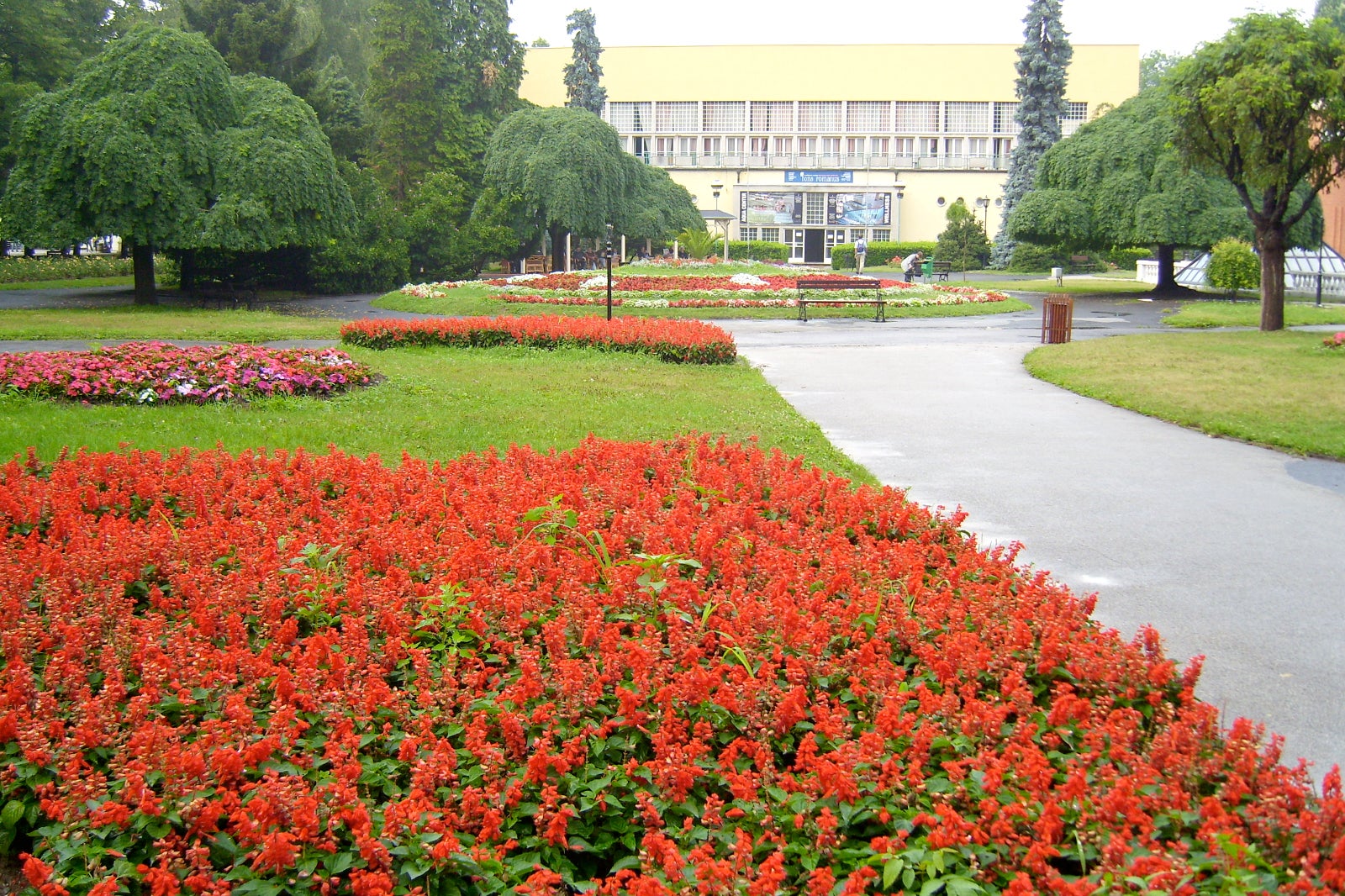 Vrnjačka Banja
Lock in your love on Most Ljubavi
Serbia's not short of spa towns to unwind in, but Vrnjačka Banja is one of the more peaceful as it's hidden away from the bustle of the bigger cities. Dip into lush green parks, cultural centres and natural sulphur springs before setting foot in the vast ornamental Japanese Garden. Exuding tranquillity, Vrnjačka Banja lets you uncover something magical around every winding path, from the artificial lake to the whimsical waterfall.
If you're exploring the serenity of Vrnjačka Banja with a loved one, be sure to pick up a lock to secure on the bridge of love – Most Ljubavi. It's actually said to be the place where this now-popular tradition started.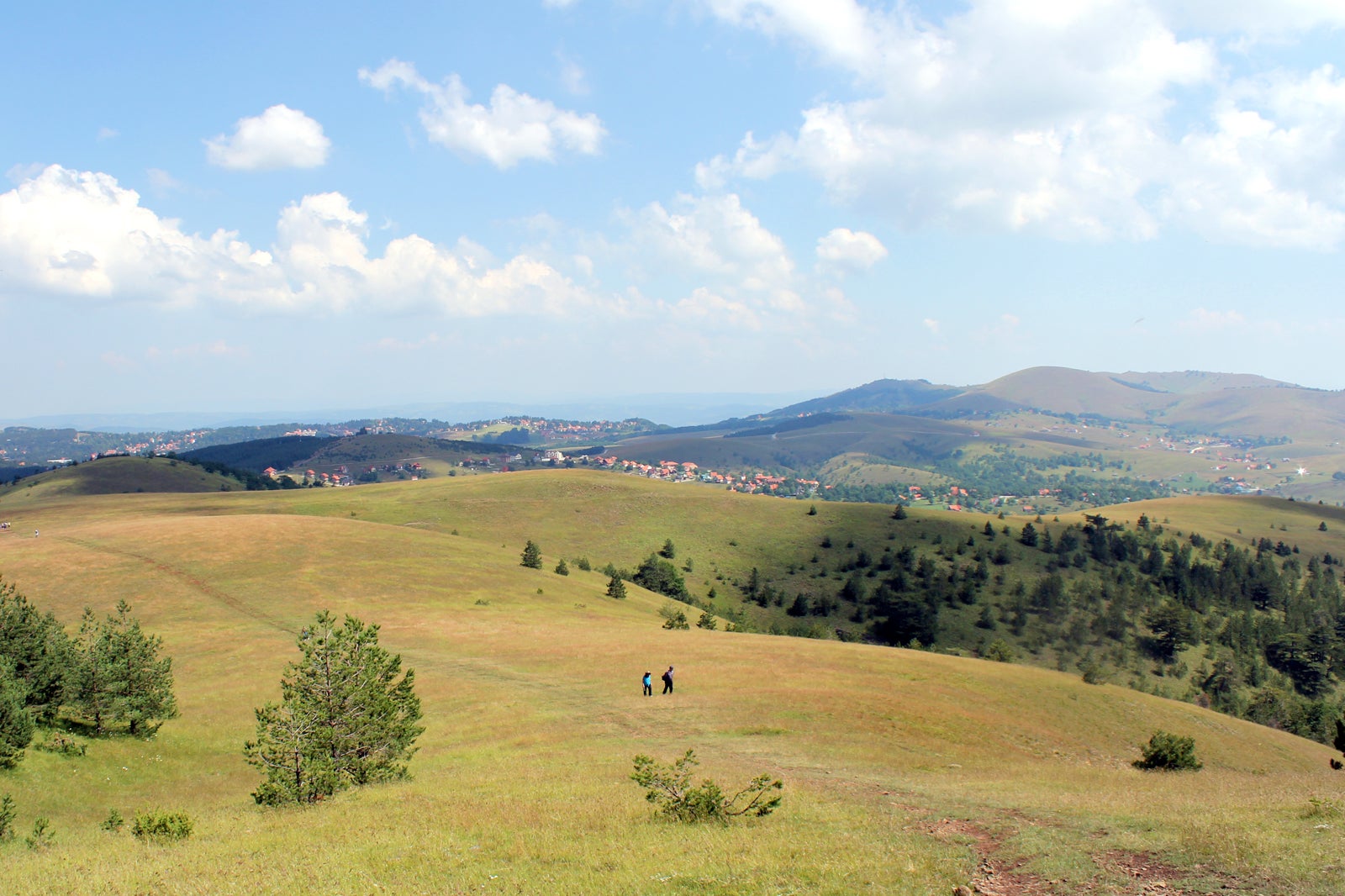 Zlatibor
Get away to one of Serbia's favourite mountain escapes
As one of the most popular mountain centres in all of Serbia, Zlatibor sits around 1,000 metres above sea level and offers a consistently mild climate all year round. From the glimmering Veliki Rzav River and mineral-rich springs to the dramatic canyons showing off what they've got on the southern mountain slopes, this destination welcomes anglers and spa worshippers with its breathtaking landscape.
Thanks to its natural assets, Zlatibor is a top destination for rural, sport and health tourism as well as playing host to unique events every year. These include The Trumpet Festival and exhibitions of traditional folk art in the summertime. It also treats those looking for some more extreme activities in the colder winter months.
photo by Andris Malygin (CC BY 3.0) modified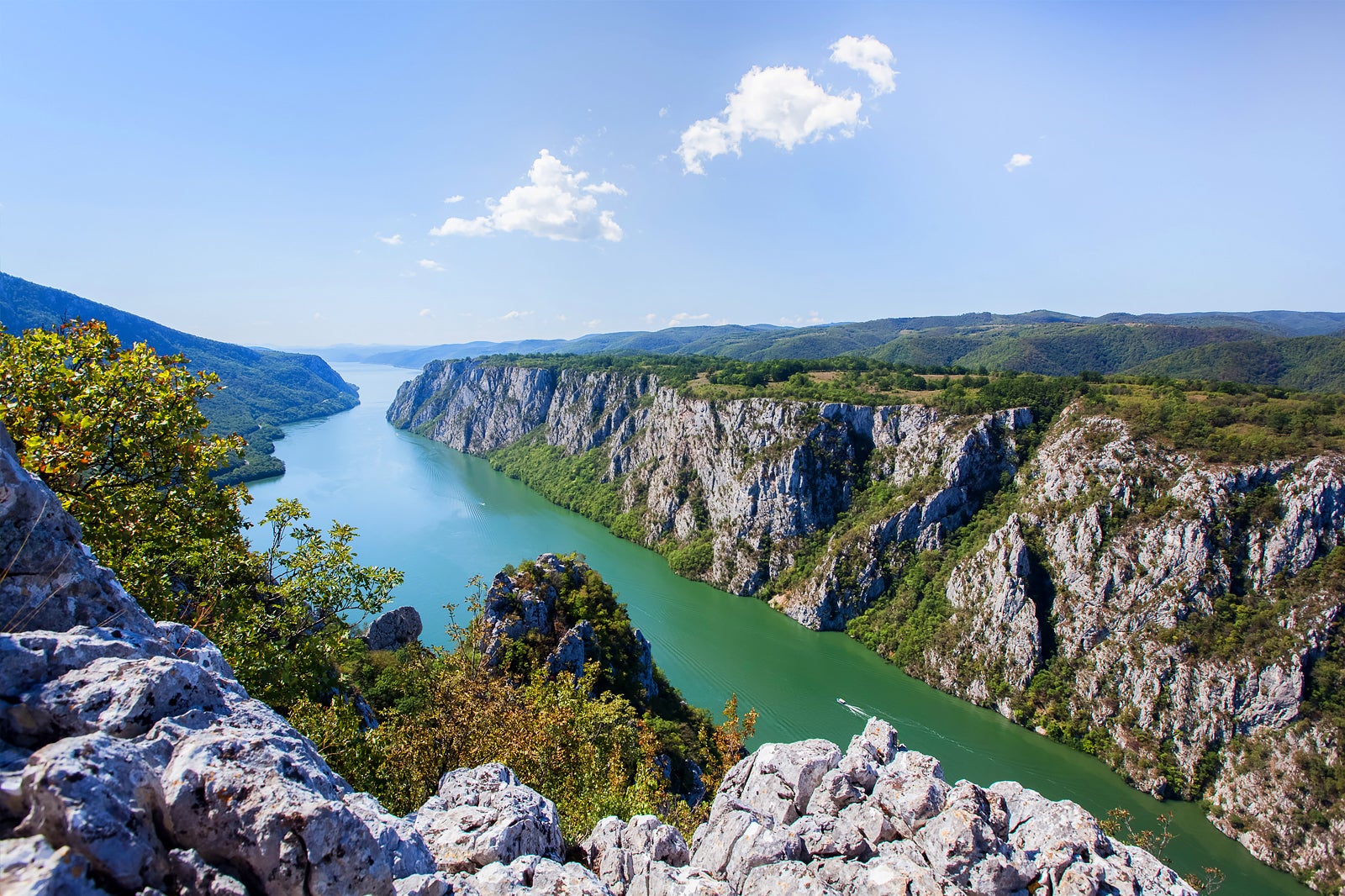 Djerdap National Park
See the striking Golubac Fortress
Djerdap National Park offers something for almost every type of wanderer into its scenic fold. There are curious cultural treasures you can discover throughout. The park flanks the River Danube and stretches out from the glimmering Golubac Fortress to the dam in Novi Sip. Be sure to stop at Lepenski Vir – a prehistoric archaeological site – and Kapetan Mišin Breg, which overlooks the Đerdap gorge.
The untouched terrain of the park and its local historical heritage create an ideal spot for climbers and hikers, and there are plenty of eateries to check out once you've worked up an appetite. Pull up a chair on the outdoor terrace at Zlatna Ribica to really capture the seaside feel.
Location: Boljetin, Serbia