3 Best Places to Go Shopping in Geylang and Joo Chiat
Where to Shop and What to Buy in Geylang and Joo Chiat
East of the central area of Singapore, Geylang Serai has been the centre of the Malay community since the mid-19th century. 'Geylang' means 'mill or factory' named after the many processing plants in the old days. Today, you can browse around the markets and shops there selling wares catering to the needs of the Muslim community. During the Ramadan month of fasting, the district is turned into a colourful fairyland of lights and bustling festive stalls.
Across the road is the Joo Chiat area. Formerly a coconut plantation, Joo Chiat was developed by a wealthy Chinese businessman in the early 1900s and subsequently, became popular with the rich Straits Chinese who built homes in the area. This precinct is known for its interesting architecture. Katong, just south, is renowned for its historical appeal, with fine architectural elements rooted in the Peranakan or Straits Chinese culture.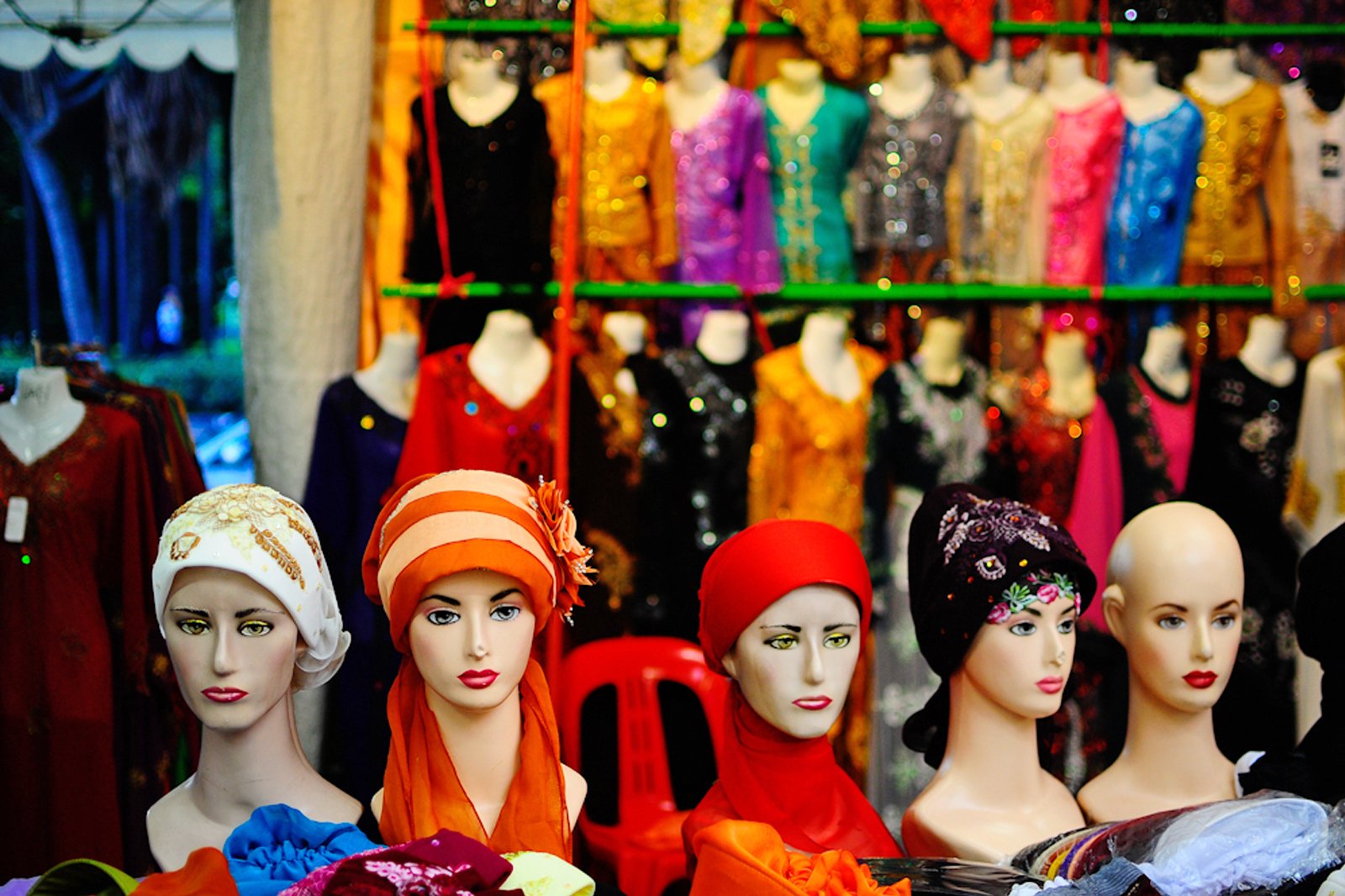 A visit to the Geylang Serai Market is an intriguing experience. There are shops and stalls displaying a miscellany of items from handicrafts, rugs, rattan, fabrics Malay attire to spices, herbs, seasonal tropical fruits and more.
Jostle with the local crowds as they go about their daily shopping and trading chores whilst you sip a cup of the local 'teh tarik' or pulled tea. Meander through the narrow lanes off Geylang Road for a glimpse of everyday life.
Location: 1 Geylang Serai, Singapore 402001, Singapore
Open: Monday–Friday from 6 am to 9 pm, Saturday–Sunday from 6 am to 10 pm (Wednesdays open 24 hours)
photo by mohd jusri (CC BY 2.0) modified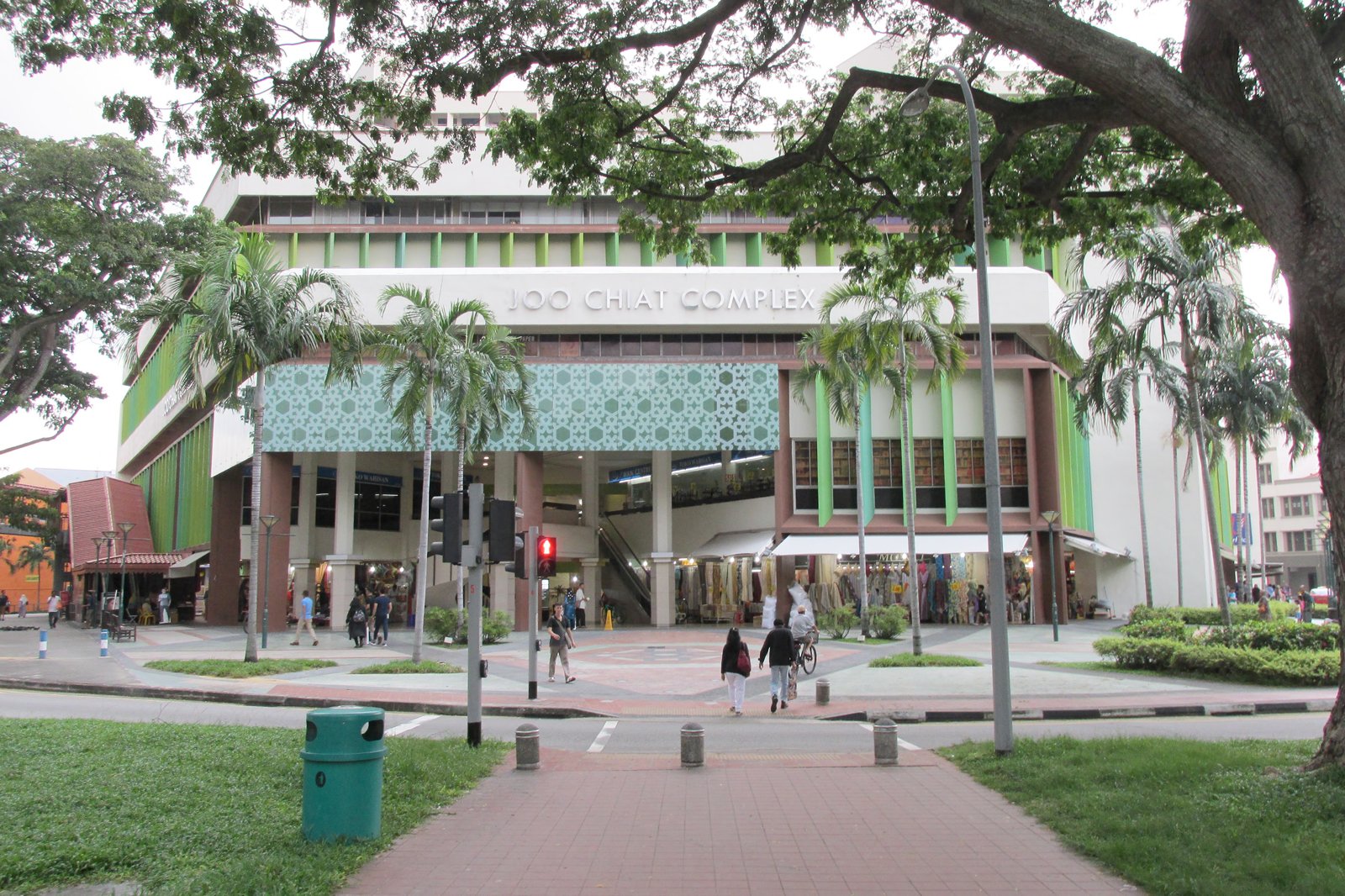 The Joo Chiat Complex is a multi-storey complex that offers a broad variety of home furnishings, housewares, jewellery, as well as Malay traditional costumes, textiles, and bridal services.
Besides the good mix of heritage Malay, Chinese, and Indonesian products on offer for shopaholics, foodies are well treated to at the complex thanks to the various cultural foods available.
Location: 1 Joo Chiat Road, Singapore 420001, Singapore
Open: Daily from 9.30 am to 9 pm
photo by Orderinchaos (CC BY-SA 4.0) modified
3
Katong - East Coast Road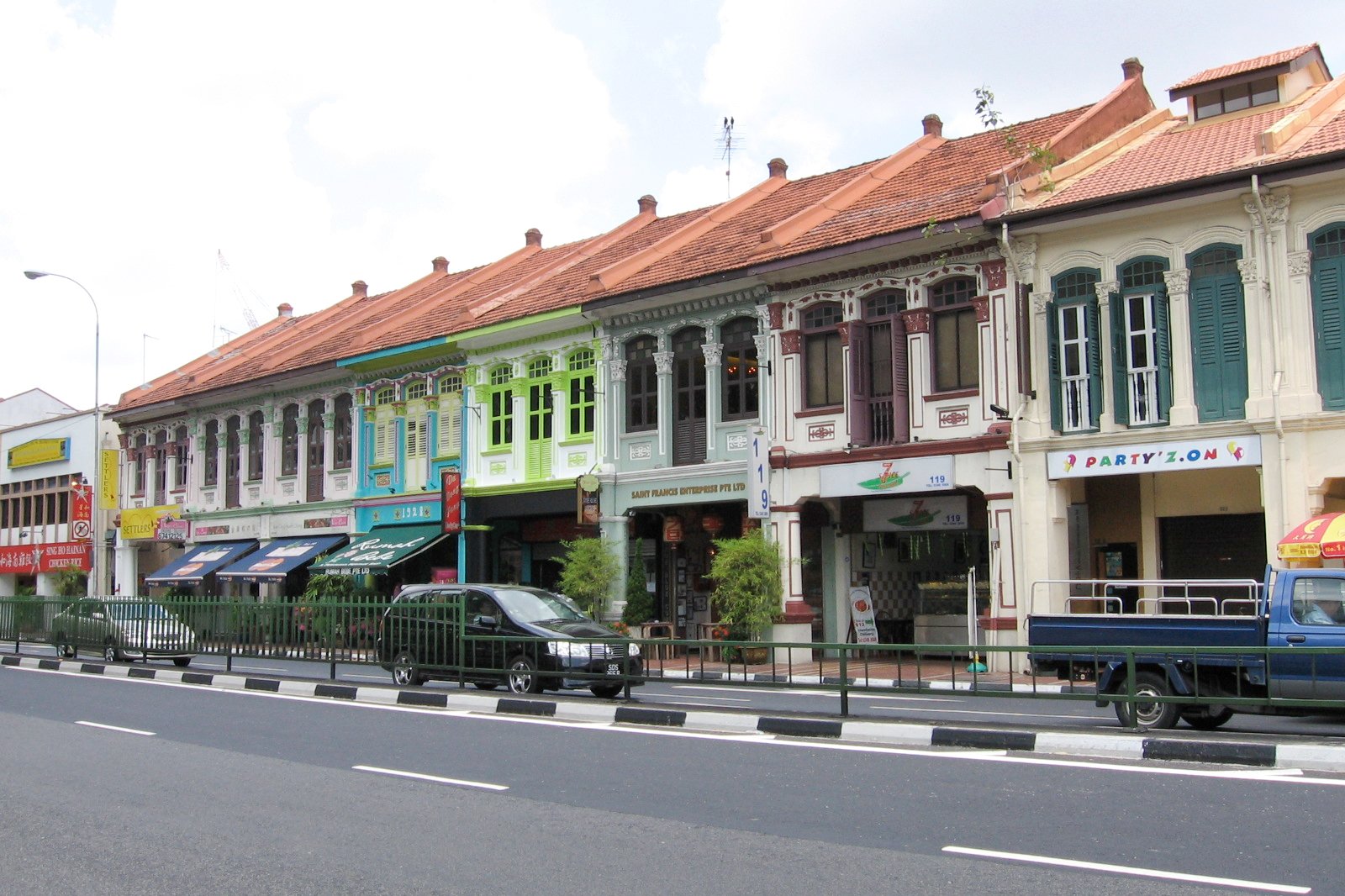 In view of its rich Peranakan or the Straits Chinese heritage, strolling along East Coast Road is a delight. Besides absorbing the architectural legacy, visitors will be enthralled by a proliferation of eateries, shops and other local businesses.
Shops worth a visit here are Rumah Bebe for its Nonya kebayas, beaded slippers and accessories and the Katong Antique House, a 25-year-old shop filled with antiques, wedding costumes, crockery and furniture.
Location: East Coast Rd, Singapore 428803, Singapore
Back to top