Jurong Bird Park is one of Singapore's great family attractions, situated on Jurong Hill. It is also the largest bird park in the world, featuring 8,000 birds of more than 600 species. Founded in 1971 and managed by Wildlife Reserves Singapore, Jurong Bird Park was first initiated by Dr Goh Keng Swee, then Minister for Finance, with the prime objective of providing an exclusive leisure zone for the residents of Jurong – little more an industrial area at that time.
Little did Dr Goh know that the park would turn out to be a world-renowned attraction, catering to more than 900,000 visitors per year. In fact, there are many tourists who now visit Singapore solely to visit this open-concept park and its rare bird ensemble.
Jurong Bird Park in Singapore - one of the highlights of 18 Best Singapore Parks and Natural Spaces (Read all about Singapore here)
Spread over an area of about 202,000 sq m, Jurong Bird Park is truly a haven for birdwatching aficionados, with a slew of specialities such as the African Waterfall Aviary, the Jungle Jewels Flight Aviary, the Lory Loft and the Southeast Asian Birds Aviary.
The African Waterfall Aviary – the largest walk-in aviary – is reminiscent of an African rainforest. It stands out not only for its exotic array of birds such as black-masked birds, shoebills and saddle-billed storks but also as the site of the world's tallest manmade waterfall.
A journey through the exhilarating Jungle Jewels Flight Aviary with its unique bird specialities, such as red-crested cardinals and yellow hooded blackbirds, enables you to get a glance of a South American rainforest. Speaking of Lory Loft, it's the largest of its kind in the world, and here you'll come across more than 1,000 free-flying, beautiful lories. Further, the Southeast Asian Birds Aviary boasts of more than 250 species of birds in their natural environment.
The park is noteworthy for its exhibits. The Hornbills and Toucans Exhibit is home to a huge assortment of Southeast Asian hornbills as well as South American toucans. Parrot Paradise is where you'll be enthralled to find over 90 varieties of parrots. Pelican Cove is a must-visit section to view different species of pelicans. Royal Ramble houses endangered crowned pigeons. Swan Lake has an array of swans including mute swans and black-necked swans. World of Darkness holds the distinction of being the first nocturnal birdhouse in Asia. Additionally, there is an area in the park specifically set for Birds of Paradise.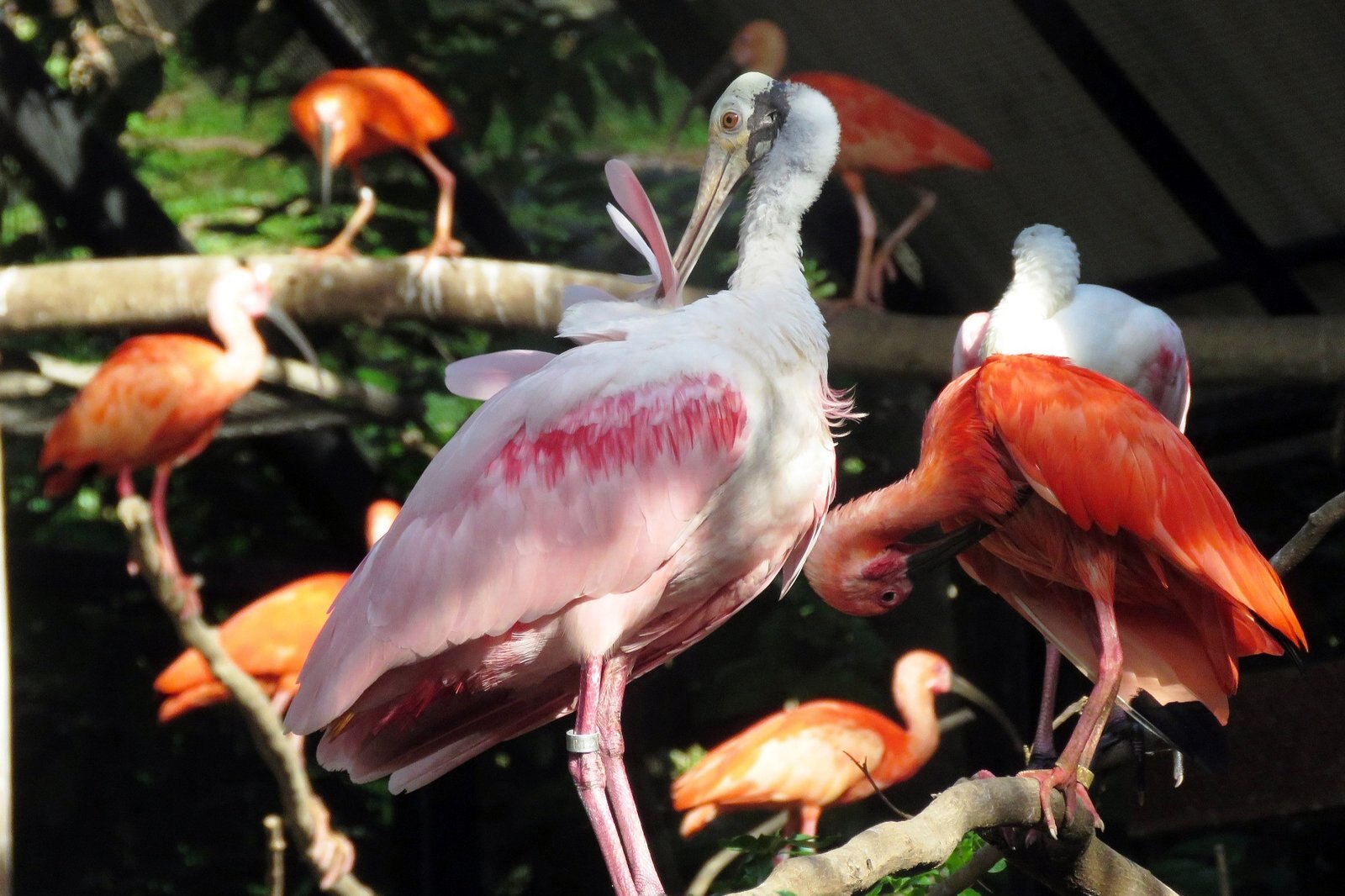 Beyond birdwatching, a trip to Jurong Bird Park is both a fun and learning experience with highlights such as Penguin Coast – a climate-controlled area whose inhabitants include jackass penguins and rockhoppers, Heliconia Repository – an attractive area filled with blooming Heliconia tropical flowers, Birdz of Play – a bird-themed fun land and Bird Discovery Centre that showcases interesting displays in the avian world. Above all, don't miss out the entertaining shows conducted at the park, like Lunch with Parrots, King of the Skies and Birds n' Buddies Show.
Jurong Bird Park is on the western slope of Jurong Hill in Western Singapore. To reach the park, take bus number 194 or 251 that departs from Boon Lay Bus Interchange, after getting off at Boon Lay MRT Station in Jurong. Entry to the park is from S$30 for adults and S$20 for kids aged between 3 and 12 years.
Jurong Bird Park in Singapore
Location: 2 Jurong Hill, 628925, Singapore
Open: Daily from 8.30am to 6pm
Phone: +65 6269 3411
Back to top