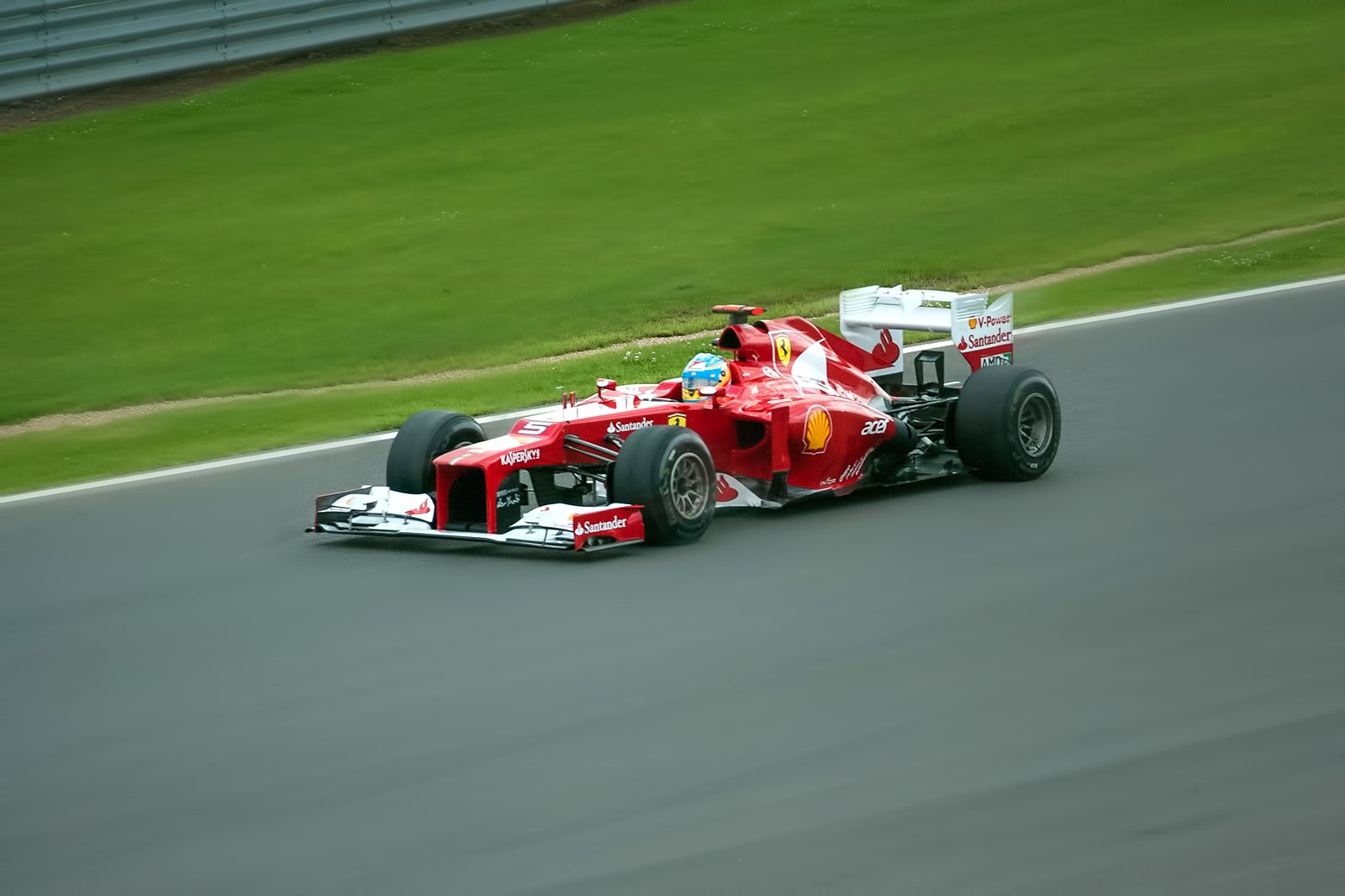 Singapore Grand Prix is the only F1 race that's held at night. The seasonal GP also regularly presents a cool mix of top music performances and enhanced on-track action, with this year's usually set to be bigger and better than last year's race extravaganzas. Top names in motorsports and music rock the Marina Bay Street Circuit each season, maximising on the entertainment value for fans of Formula One.
Singapore Grand Prix's main grandstands are at City Hall, Stamford, Connaught, Padang, Esplanade Waterfront, Esplanade Steps Premier, Raffles, Marina Bay, Singapore Flyer, Pit, and Turns.
Singapore Grand Prix - one of the highlights of 16 Best Things to Do in Marina Bay (Read all about Singapore here)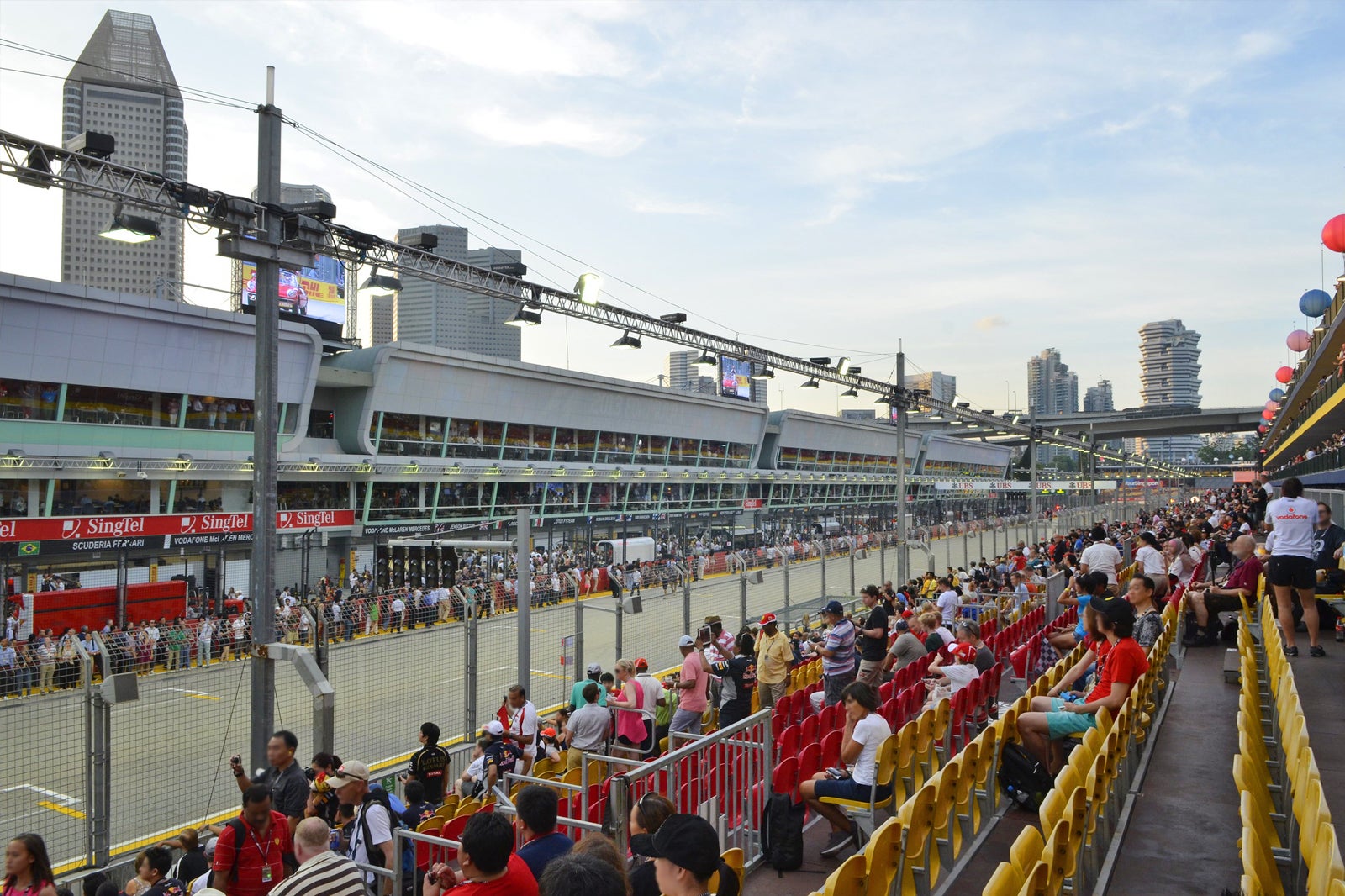 Singapore Grand Prix's roots go as far back as 1961, when it was known as the Orient Year Grand Prix. A year later, it was named Malaysia Grand Prix, before being changed to Singapore Grand Prix in 1965 when the republic gained its independence.
In November 2007, Singapore telecommunications company SingTel announced its sponsorship of the event, leading to the first Formula One SingTel Singapore Grand Prix in 2008, a resurrection of the races after more than 30 decades of absence in the international motorsports' arena.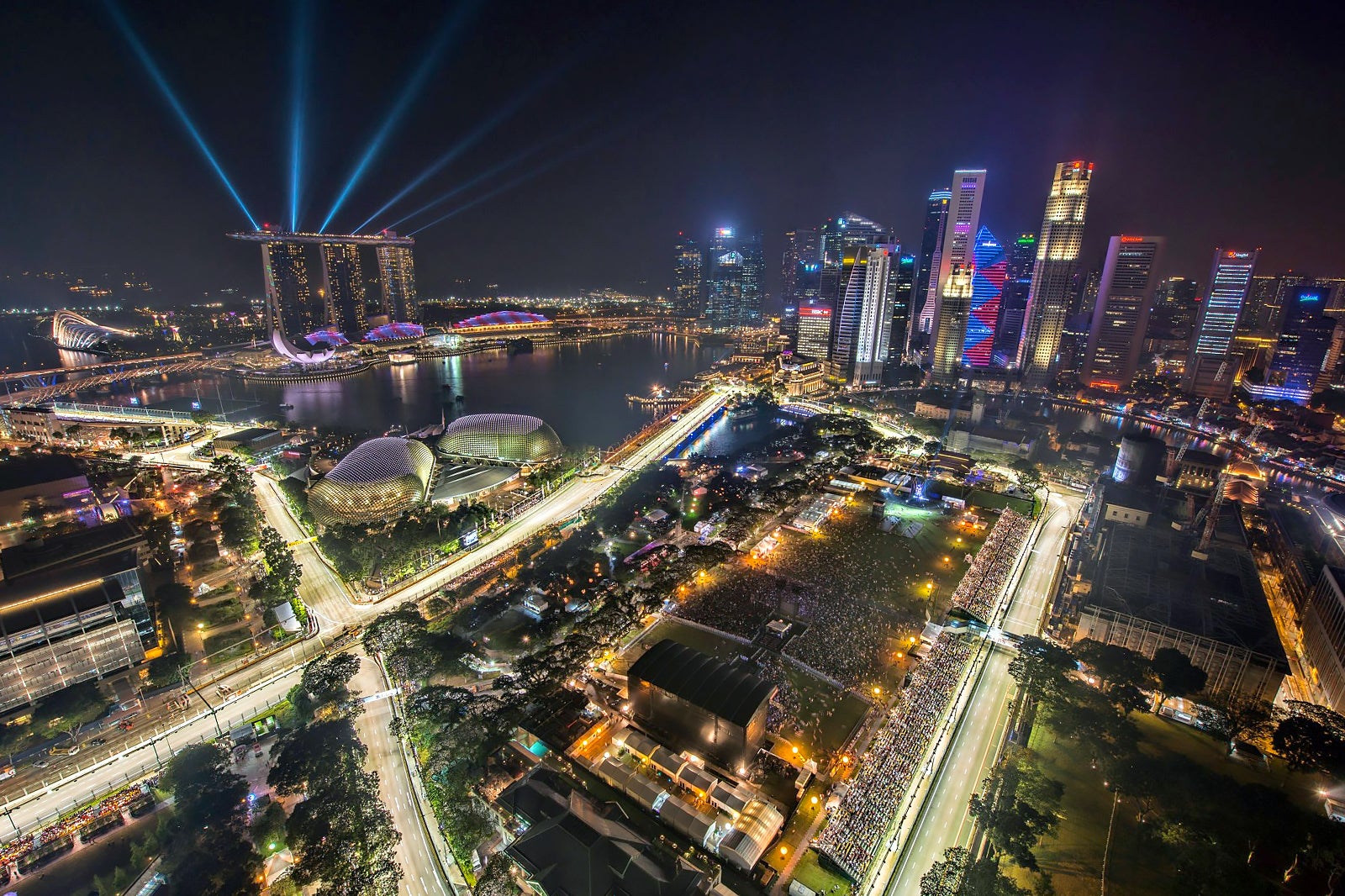 Marina Bay Street Circuit - The Heart of The F1 Action
Also known as the Singapore Street Circuit, the Marina Bay Street Circuit is Singapore's street-based F1 circuit around the city state's bay area. Measuring 5.1 km long with 23 turns, the picturesque harbourside location has been compared to the likes of Monaco's and Valencia's circuits.
The track starts from an empty plot of land just off Republic Boulevard and runs underneath the Benjamin Sheares Bridge right through to Republic Boulevard and on to Raffles Boulevard. It then proceeds along Nicoll Highway, Stamford Road, Saint Andrew's Road, and on to the Anderson Bridge, before turning left into Esplanade Drive right through to the starting point via the Singapore Flyer.
As one of the few anti-clockwise circuits in F1 racing, the whole Marina Bay Street Circuit is brilliantly illuminated using 108 power cables connecting 12 twin-power generators to 1,600 light projectors. Another unique feature of the Singapore street circuit is that between turns number 18 and 19, the racetrack goes underneath a section of the grandstand at The Float.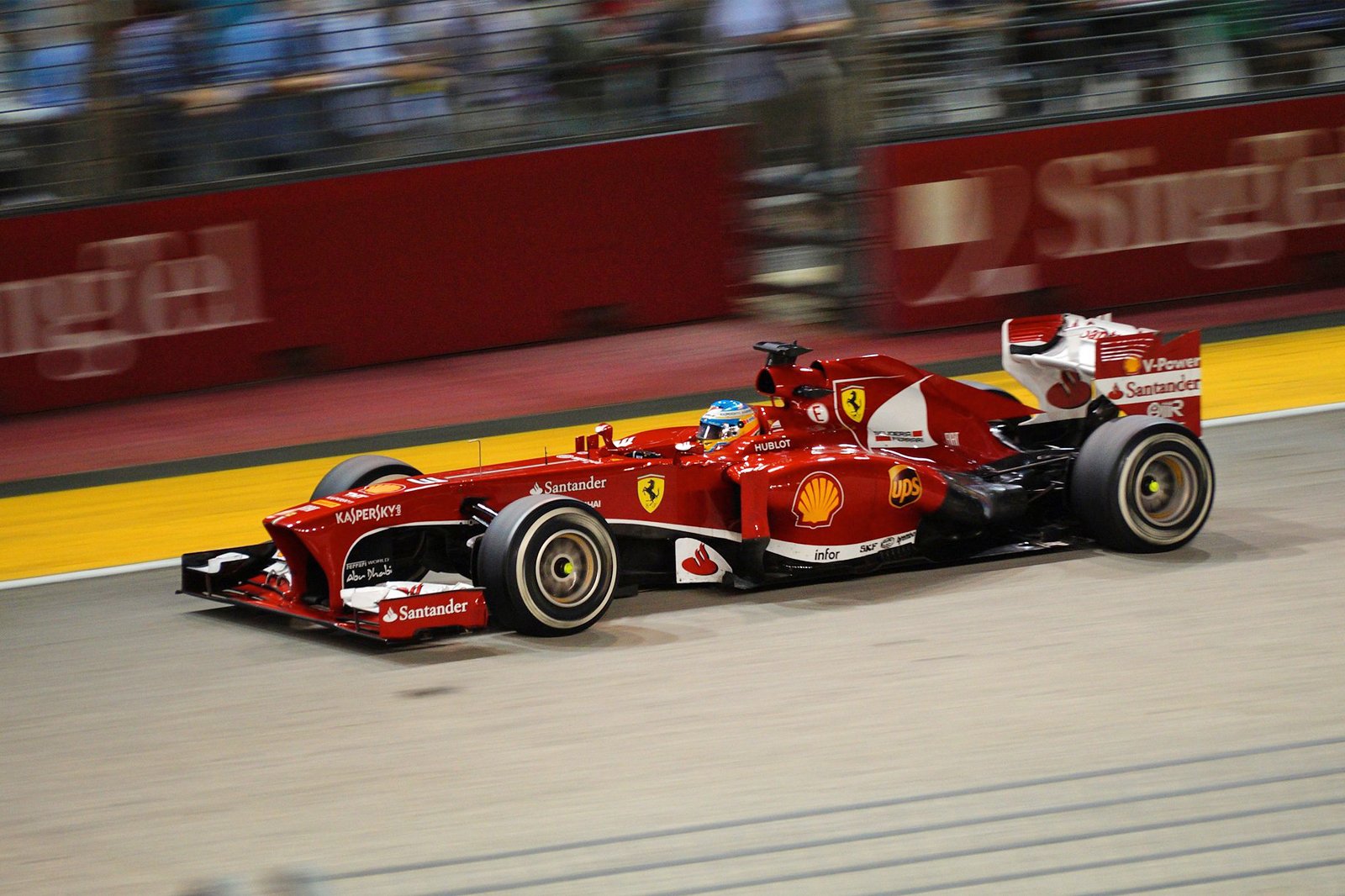 Singapore Grand Prix
Location: Marina Bay Street Circuit, Pit Building, 1 Republic Boulevard, Singapore 038975, Singapore
Phone: +65 6738 6738
Back to top