9 Best Things to Do with Kids in Busan
Where are the Fun Places in Busan to Take Your Family?
There are plenty of things to with kids in Busan, thanks to the city's many family-friendly parks and museums. Busan Citizens Park is a space where Busan locals frequent for picnics, sports and leisure activities. Horseback riding is available at LetsRun Park Busan-Gyeongnam, and if your kids are on a break from school, check out some of the science-oriented facilities that are geared toward children.
Busan is a city surrounded by natural beauty. Taking a ride on the Songdo Marine Cable Car for panoramic views of the ocean is a great sightseeing option for the whole family. Check out our guide to fun places to take your family in Busan.
1
Korea National Maritime Museum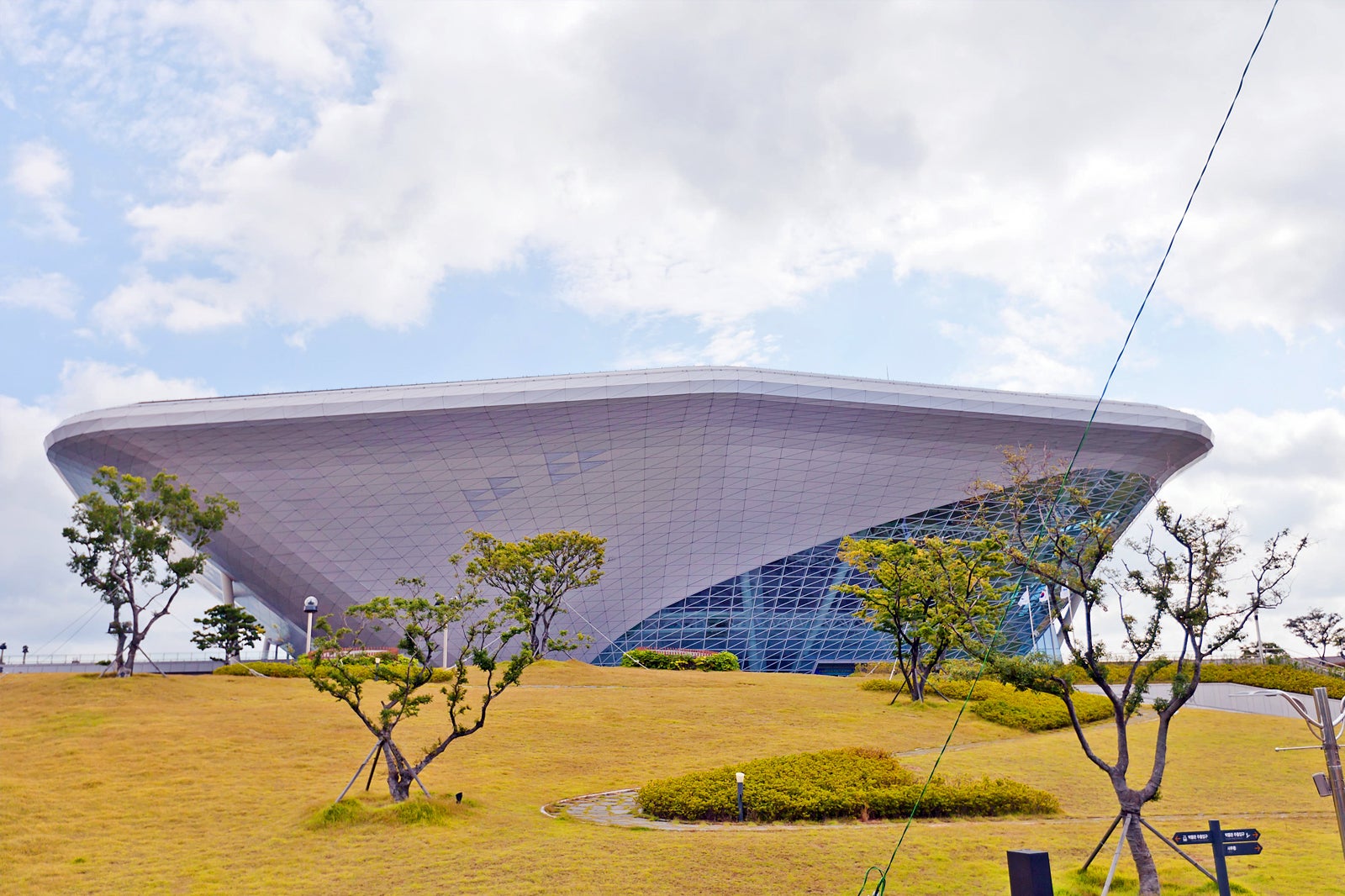 The 4-storey Korea National Maritime Museum has an aquarium on the 2md floor, with a transparent tunnel filled with tropical marine life. There are various permanent exhibitions, as well as a rooftop observatory and playground, making the museum an ideal place for children of all ages. Adults seeking refuge can relax at the 4th-floor lounge for some coffee while looking out over the sea. The Korea National Maritime Museum is highly recommended if you're looking for a spot that your whole family can enjoy.
Location: 45 Haeyang-ro 301 beon-gil, Yeongdo-gu, Busan, South Korea
Open: Tuesday–Friday from 9 am to 6 pm, Saturday–Sunday from 9 am to 7 pm (closed on Mondays)
Phone: +82 (0)51-309-1900
2
Busan National Science Museum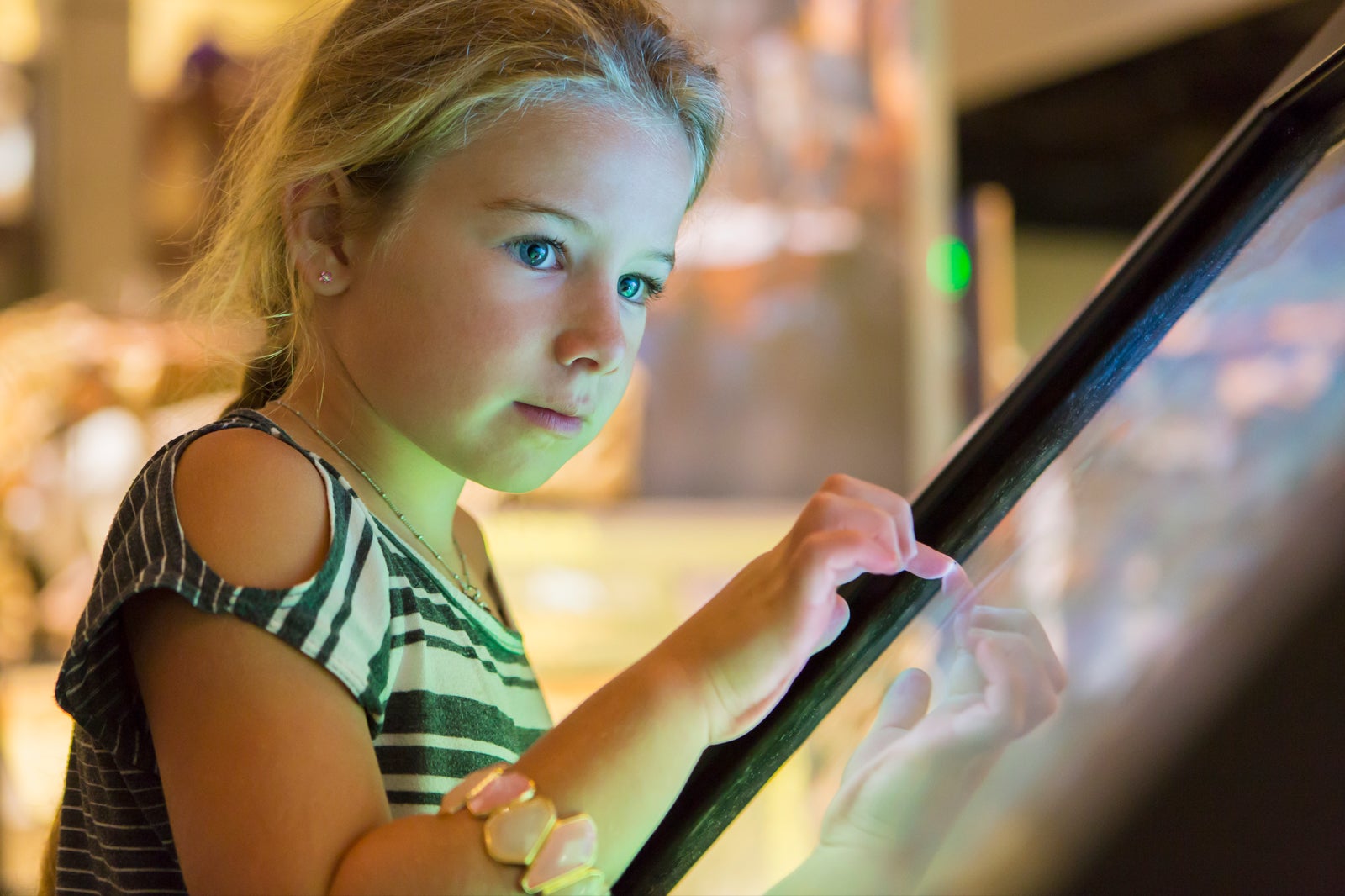 The various facilities of the Busan National Science Museum have set admission times and limit the number of admissions to provide a pleasant experience for everyone. It's a good idea to check the available times before heading out. Each facility in the museum stimulates children's curiosity through colours and shapes, providing kids with the opportunity to learn scientific principles while engaging in fun activities. The museum is suitable for young children to middle school students.
Location: Busan National Science Museum, 59 Dongbusan Gwangwang6-ro, Gijang-eup, Gijang-gun, Busan, South Korea
Open: Tuesday–Sunday from 9.30 am to 5.30 pm (closed on Mondays)
Phone: +82 (0)51-750-2300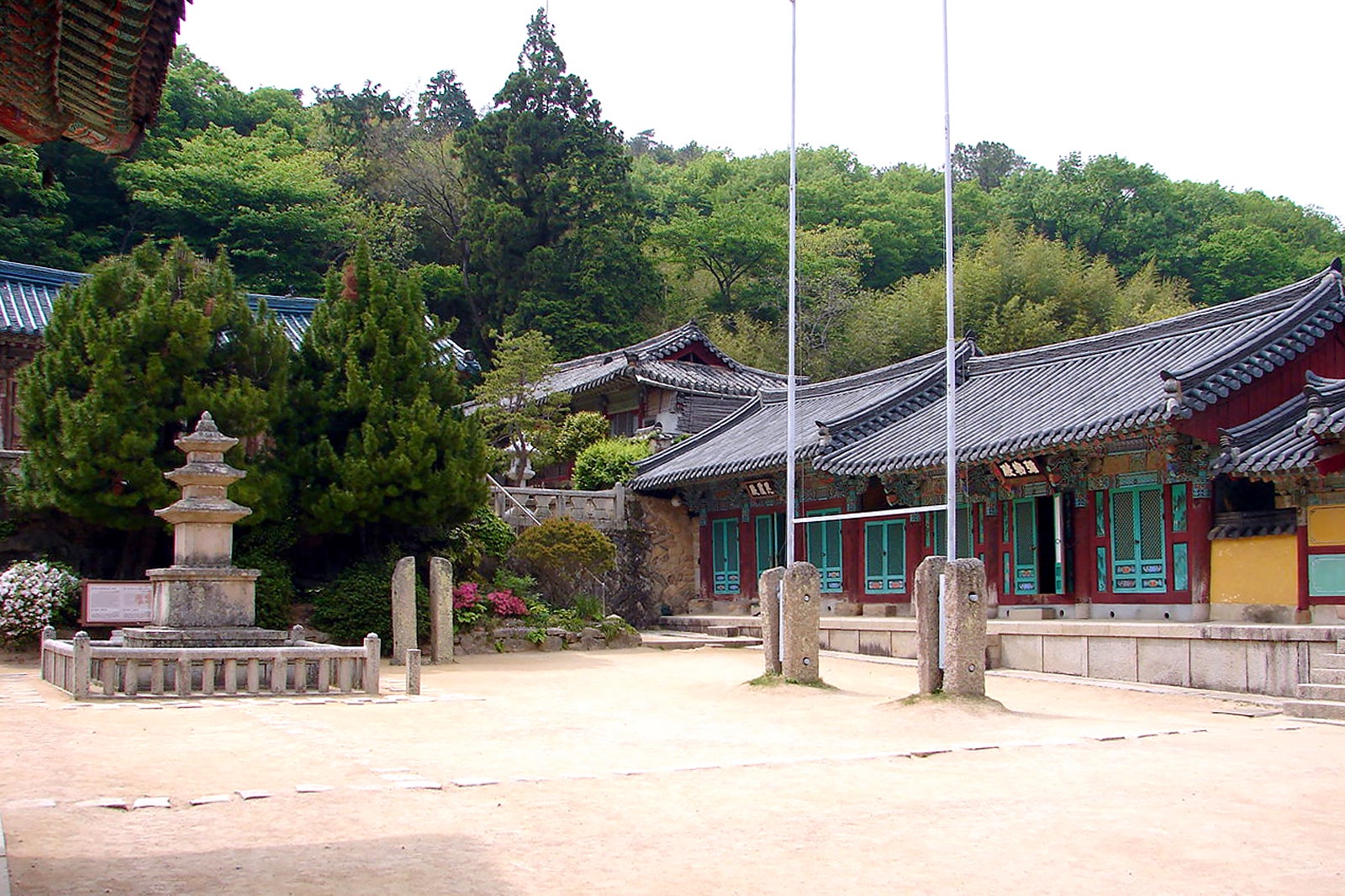 Couples
Families
History
Group
Beomeosa is a temple that offers a calm and cosy experience, despite its significant size. The stairway along a large forest is especially famous for its beauty. The 9th-century Iljumun Gate is a three-storey pagoda surrounded by lovely wisterias that have been designated as a natural monument.
The temple is home to about 6,000 wisterias – it's said to be home to the largest wisteria colony in Korea. The temple grounds are beautiful in every season, and its calming atmosphere is recommended for anyone seeking a quiet sanctuary.
Location: Beomeosa, 250 Beomeosa-ro, Geumjeong-gu, Busan, South Korea
Phone: +82 (0)51-508-3122
photo by Steve46814 (CC BY-SA 3.0) modified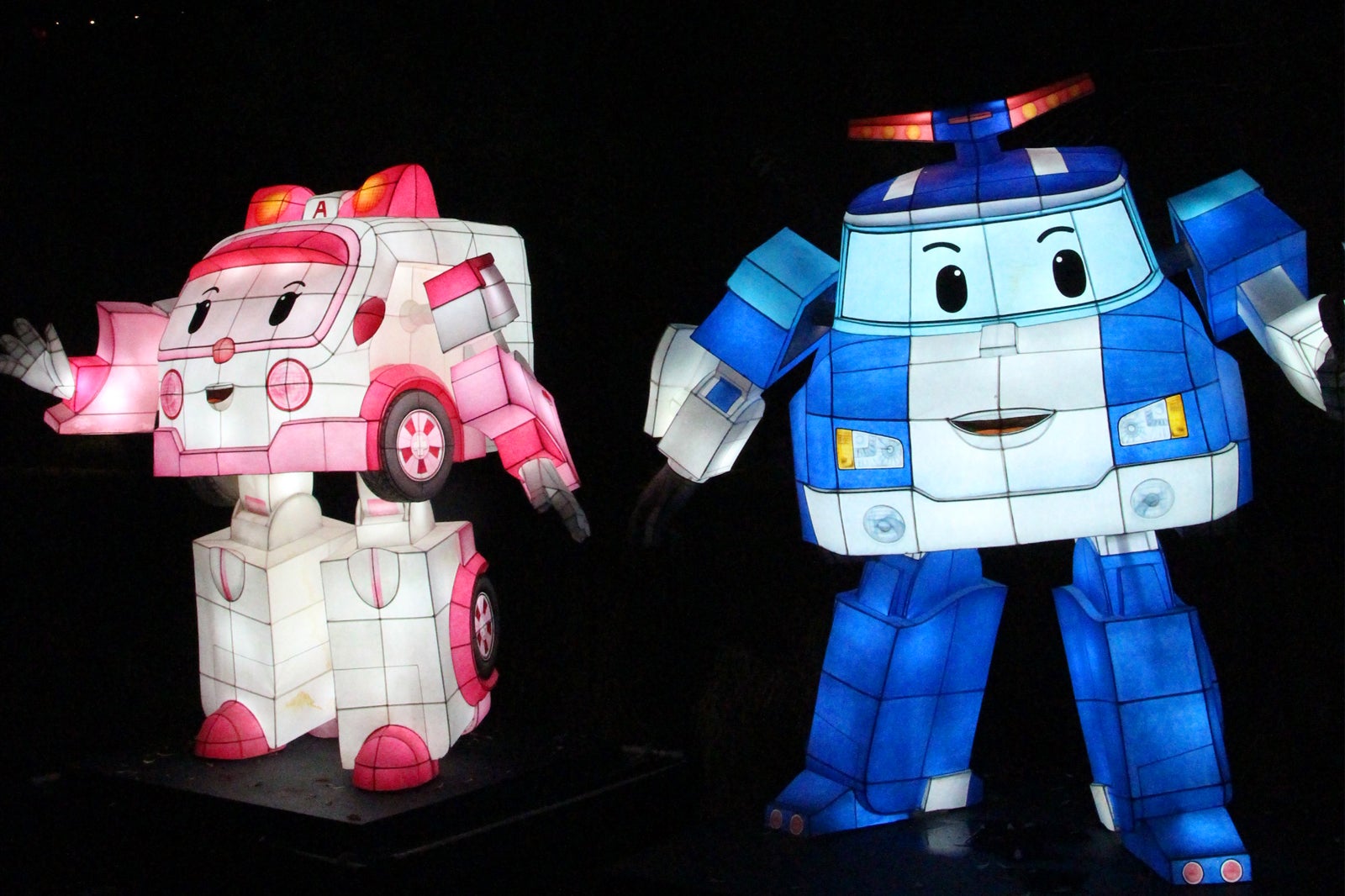 Couples
Families
Photo
Group
The Busan Toy Museum displays a variety of toys in 1 place to bring joy to children and adults alike. It is closed on weekends and holidays, so you will need to be vigilant in your scheduling. Hall 1 has a professional and educational theme, while Hall 2 features exhibitions geared towards fun and interesting toys. Check out the contents of the exhibitions in advance for a more convenient viewing experience.
Location: 99 Suyeong-ro 196 beon-gil, Nam-gu, Busan, South Korea
Open: Monday–Friday from 1 pm to 5 pm (closed on Saturdays and Sundays)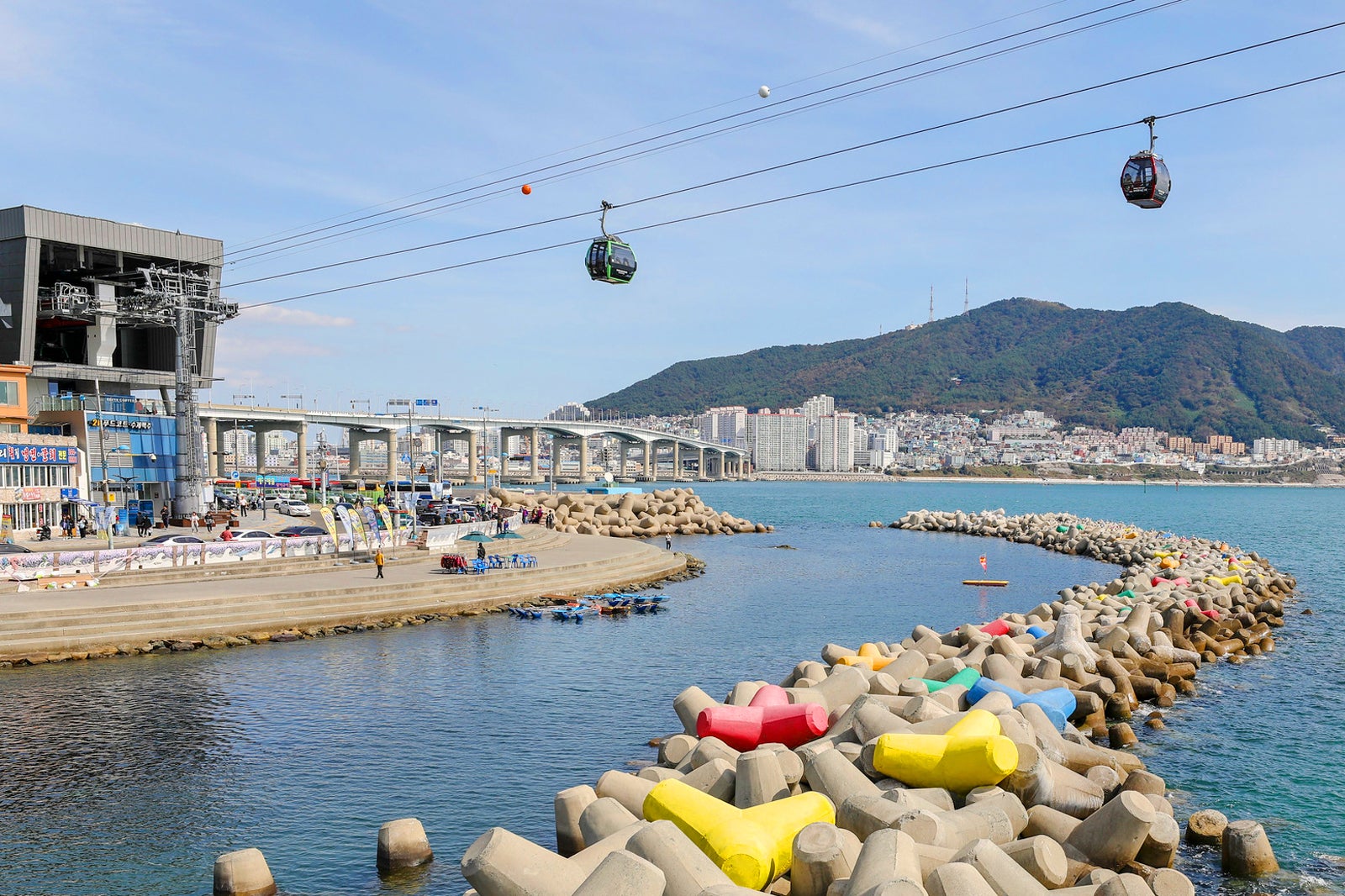 Couples
Families
Photo
Adventure
Group
If the dizzying ride of a typical cable car isn't enough for you, then check out Songdo Marine Cable Car, which adds to the thrill with transparent floors in their cable cars. The views from within will have you in disbelief and wondering if you've been transported to another world. The ride ends at Amnam Park, where children can stare in awe at large-scale dinosaur sculptures.
Location: 171 Songdohaebyeon-ro, Seo-gu, Busan, South Korea
Open: Sunday–Thursday from 9 am to 9.30 pm, Friday–Saturday from 9 am to 10 pm
Phone: +82 (0)51-247-9900
photo by bryan... (CC BY-SA 2.0) modified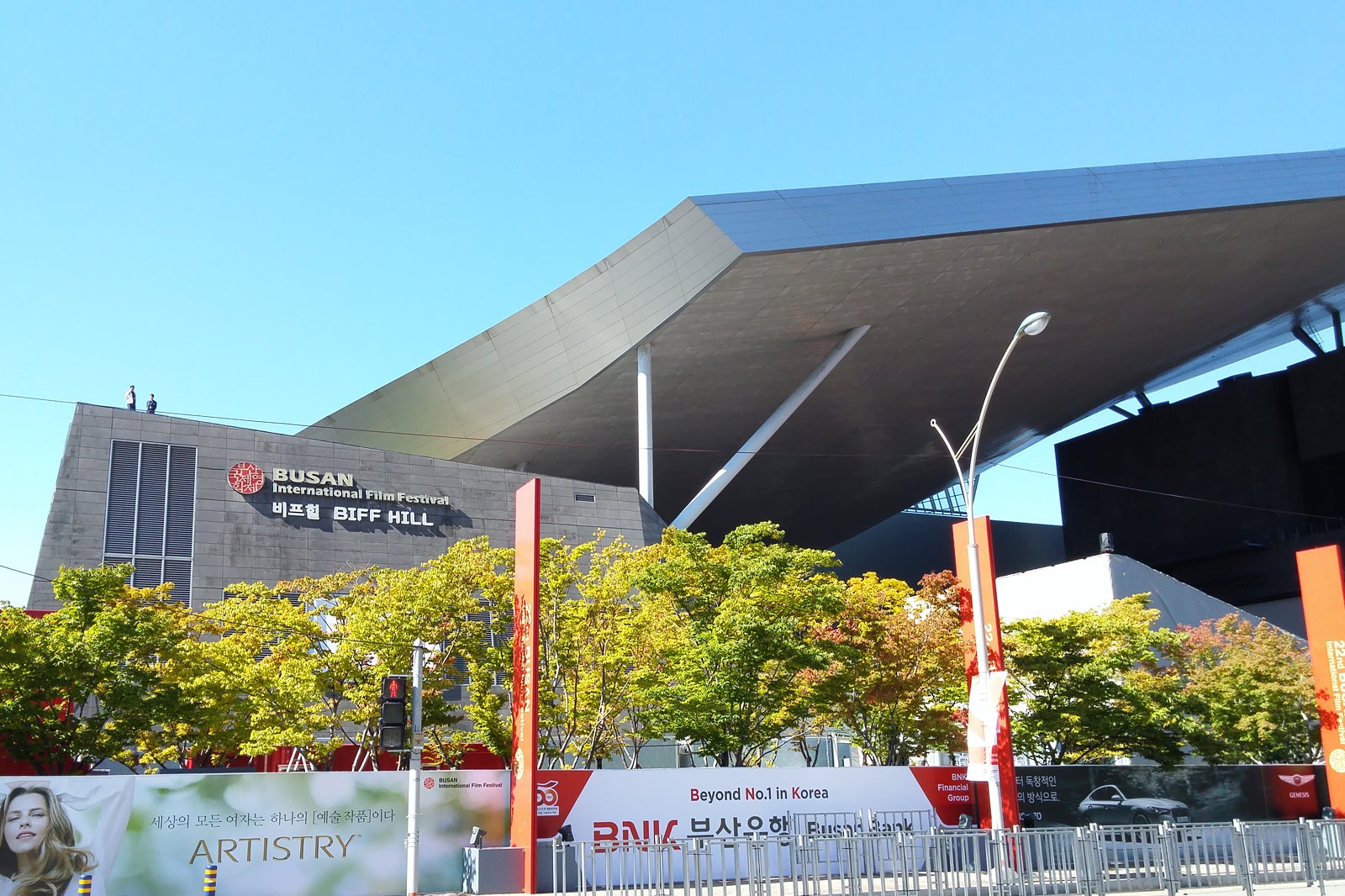 An outing to the Busan Cinema Center will reward you with views of unique buildings and cinema-related sculptures. Children can run freely in the huge square in front of the building. The grounds are well maintained, making walks with strollers a breeze. There's also a cinema library within the complex that's open for free. If you time your visit with the annual Busan International Film Festival, you just might run into a famous face or two.
Location: Busan Cinema Center, 120 Suyeonggangbyeon-daero, Haeundae-gu, Busan, South Korea
Phone: +82 (0)51-780-6000
photo by Christian Bolz (CC BY-SA 4.0) modified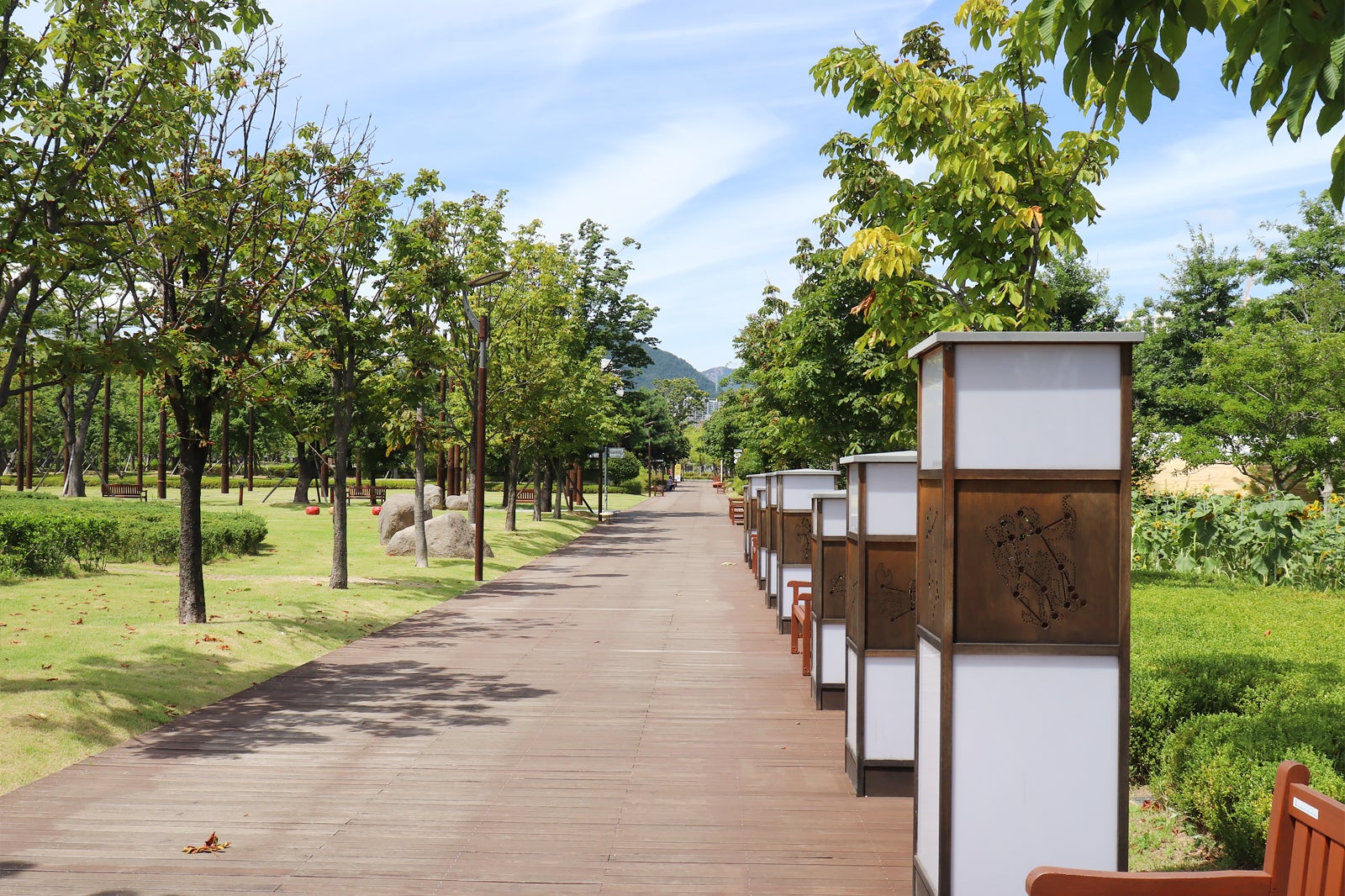 Couples
Families
Budget
Group
The grassy area in Busan Citizens Park, nicknamed Busan Central Park, is about the size of 6 football pitches alone. The southern side near Mirror Pond and the artificial waterfall is close enough to the busy western side, making meals convenient while on a picnic. American troops were stationed here during the Japanese occupation period, so you can catch traces of history while you're exploring the park.
Location: 195-1 Yeonji-dong, Busanjin-gu, Busan, South Korea
Open: Daily from 5 am to midnight
8
LetsRun Park Busan-Gyeongnam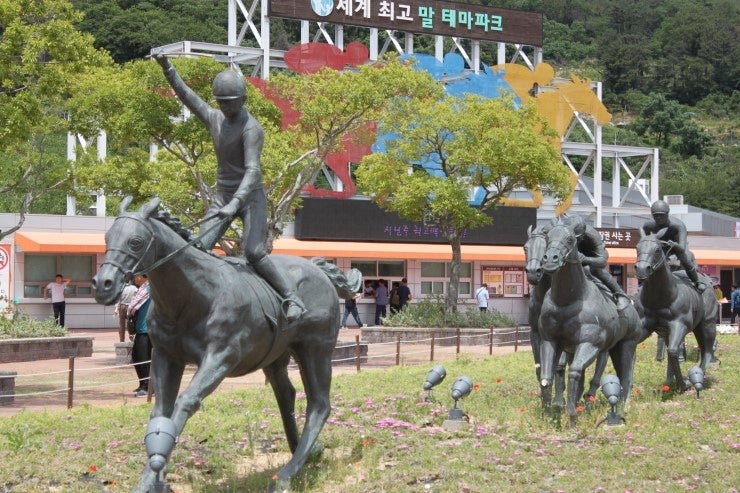 LetsRun Park hosts horse racing events on the weekends, but anyone aged 6 and above can enjoy a horseback ride every day. If equestrian-themed outing interests you, check out LetsRun Park for horse-related activities, including feeding sessions. There are many children-oriented facilities such as Toma Village and all-season sledging. If you bring a picnic blanket, you can sit virtually anywhere and enjoy some snacks.
Location: LetsRun Park Busan-Gyeongnam, 929 Garak-daero, Gangseo-gu, Busan, South Korea
Open: Daily from 5 am to 8 pm
photo by gimhae4you (CC BY 2.0) modified
LG Science Hall is generally only open for group tours, but free viewing is available by advanced booking during school breaks. It's well maintained and offers a comfortable experience. You can make a reservation up to 2 weeks before your tour, so check their website for more information. Children can experience cutting-edge technology from various fields, making LG Science Hall a great educational stop. Your children are guaranteed to be satisfied, so you won't regret the 2-week waiting time.
Location: 165 Saessak-ro, Busanjin-gu, Busan, South Korea
Open: Monday–Friday from 9 am to 6 pm, Saturday from 9 am to 5 pm (closed on Sundays)
Back to top