7 Best Places to Go Shopping in Daejeon
Where to Shop in Daejeon and What to Buy?
Daejeon, located in the centre of South Korea, is home to many commercial districts rich in history. The best places to shop are near Daejeon Station and Jungangno. They're full of traditional markets, shopping malls and underground shopping malls that cater to people of all ages.
In contrast, the new downtown areas of Dunsan-dong and Gung-dong have lots of shopping areas specifically targeting younger crowds. Here are some of the best, most unique shopping areas in Daejeon.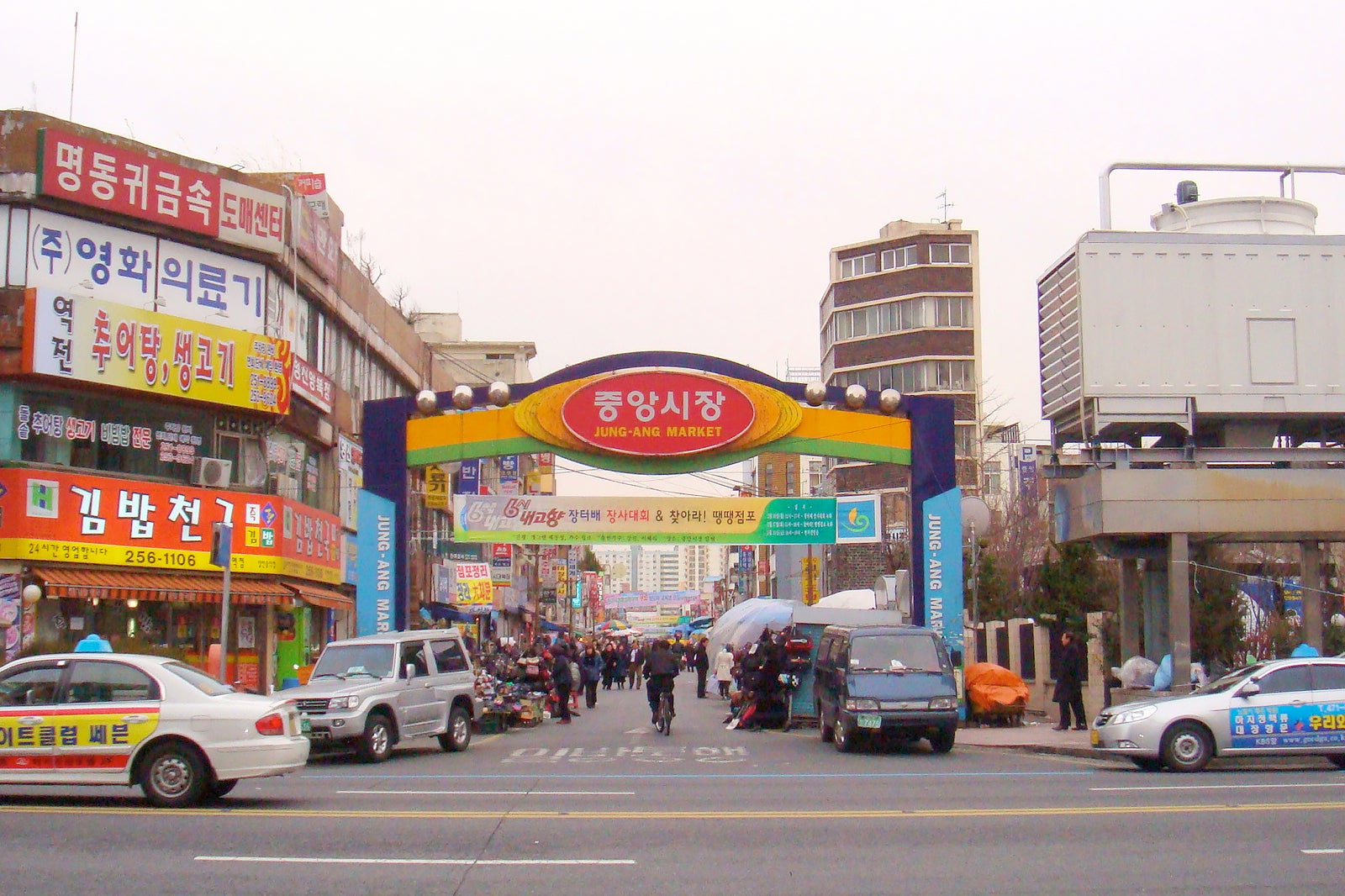 Couples
Shoppers
Single
Group
Jungang Market (lit. Central Market) is a traditional market that symbolises Daejeon. Located directly across from Daejeon Station, Jungang Market is the largest traditional market in the central region. Several smaller markets such as the Central General Market and Central Wholesale Market are joined together to form one huge market.
The market is divided into categories such as Dried Fish Street, Tool Street, Hanbok Fashion Street and so on, making shopping for everything from agricultural products to household goods a breeze. Food Alley is famous for the dumplings, fried chicken, blood sausages (soondae), knife-cut noodles (kal-guksu) and more. Since the market's right in front of Daejeon Station, it's great for stopping by before or after catching a train.
Location: 1-3 Jung-dong, Dong-gu, Daejeon, South Korea
Open: Daily from 9 am to 6 pm
Phone: +82 (0)42-256-0845
photo by ryuch (CC BY-SA 3.0) modified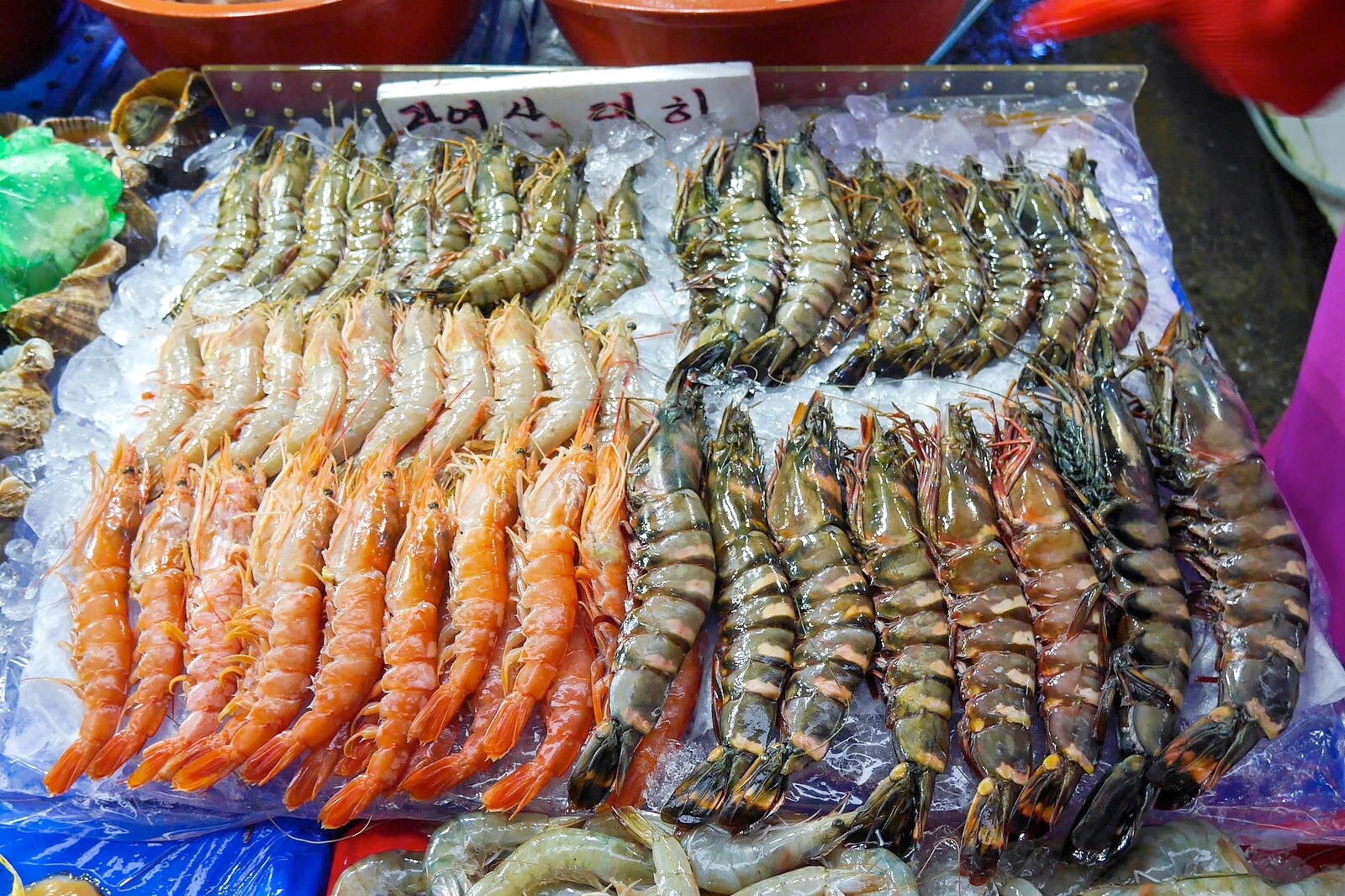 Couples
Shoppers
Single
Group
Along with Jungang Market in Jung-gu, Doma Big Market in Seo-gu is a leading traditional market in Daejeon. As the name suggests, it's big in scale and sells a variety of goods, from agricultural and marine products to daily necessities. There are many old-fashioned clothing shops in the market and in the nearby alleys, where you can shop for unique clothes at low prices.
Plus, should you get hungry while shopping, there are plenty of options for staple foods typically found in traditional markets, such as knife-cut noodles (kal-guksu), pig trotters (jokbal), deep-fried pork cutlets (tonkatsu) and more.
Location: 4-4 Doma-dong, Seo-gu, Daejeon, South Korea
Open: Daily from 11.30 am to 9 pm
Phone: +82 (0)42-536-7964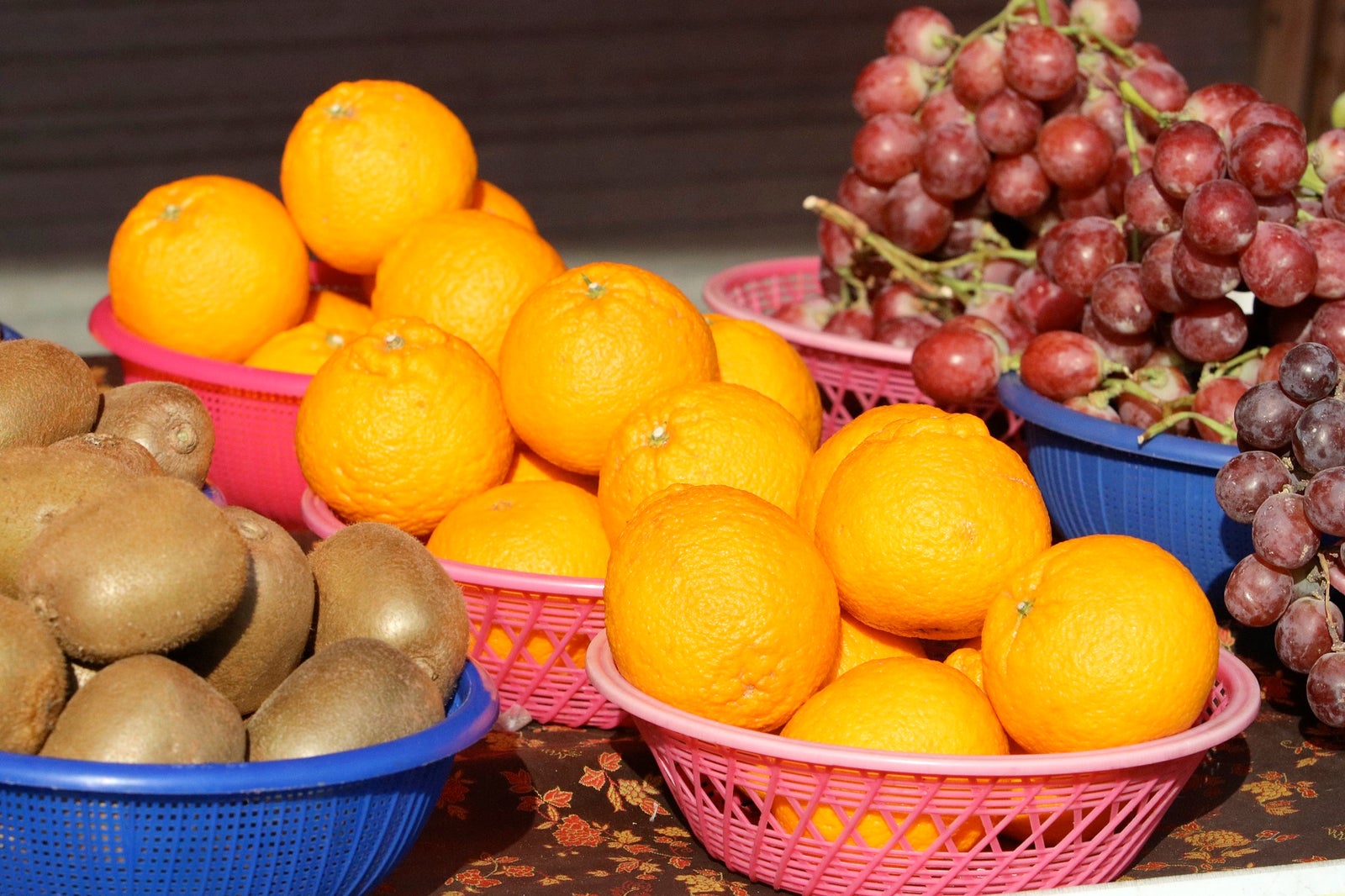 Couples
Shoppers
Single
Group
If you want to experience a 5-day market in Daejeon, visit Yuseong 5-Day Market. Yuseong 5-Day Market is a historic market that dates back to 1916. Located in Jangdae-dong, near Guam Station on the Daejeon Metro, Yuseong 5-Day Market is open on dates ending in a 4 or 9. Fish, vegetables, side dishes, clothing, medicinal materials, tableware, livestock and other goods can be found whenever the market is open.
It's also common to see lots of elderly women selling home-grown vegetables and medicinal materials. As is the case with other traditional markets, you can find plenty of foods like acorn jelly and rice (mukbap), banquet noodles (janchi-guksu), various types of soup and rice (gukbap), and much more.
Location: 24, Yuseong-daero 730beon-gil, Yuseong-gu, Daejeon, South Korea
4
Euneungjeongi Culture Street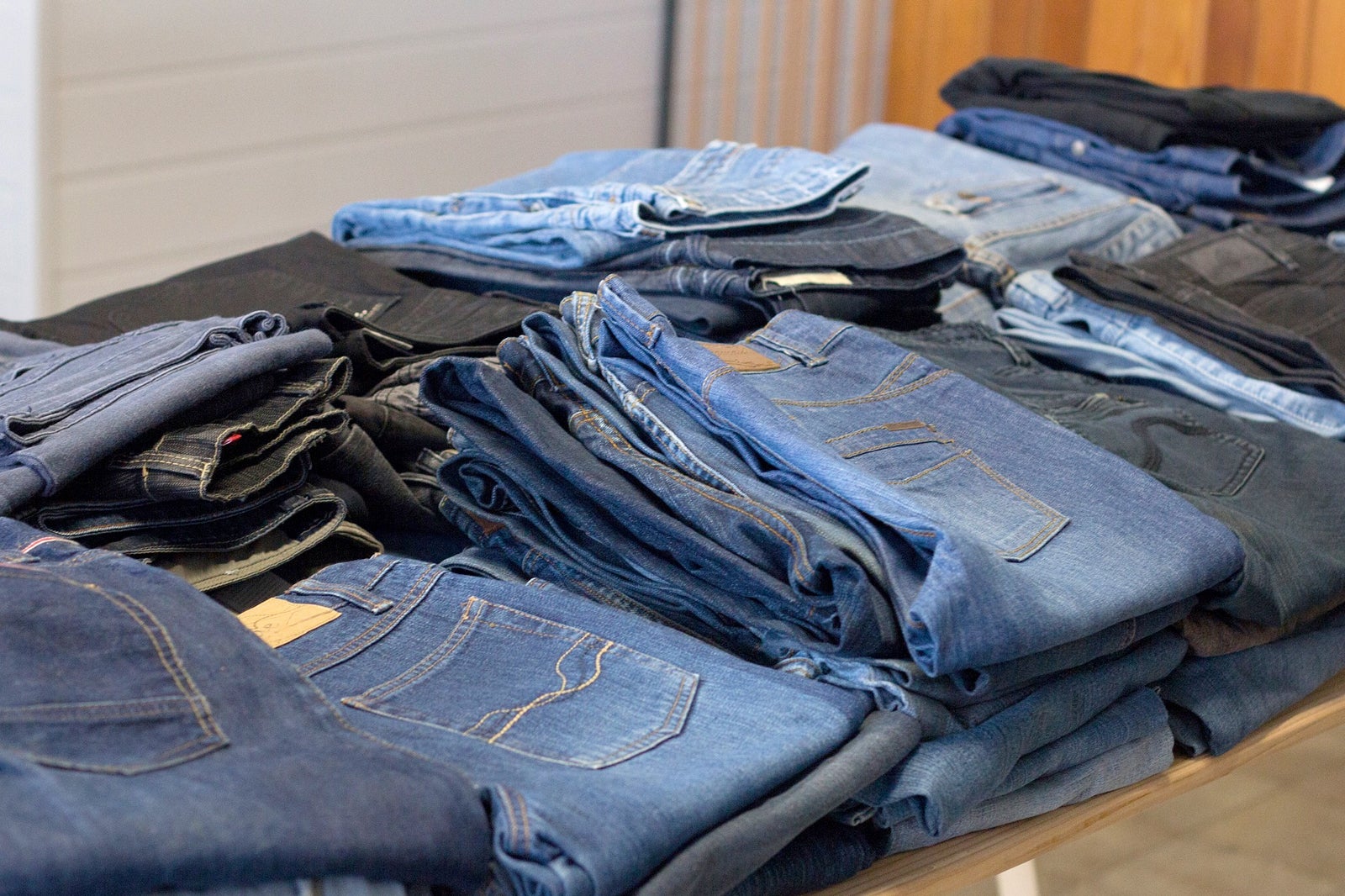 Couples
Shoppers
Single
Group
Located in the centre of Jungang-ro in Eunhaeng-dong, Euneungjeongi Culture Street is often compared to the bustling shopping district of Myeong-dong in Seoul. Eunhaeng-dong was the administrative and commercial centre of Daejeon before the development of new urban centres such as Dunsan and Yuseong. It got the name Culture Street because there are many shops related to culture and the arts such as art galleries, performance halls, exhibition halls and antique shops.
Usually packed with younger crowds, this area is home to an endless list of shops, brand shops, cafes and restaurants, making it an ideal place to enjoy great food while shopping. The middle of this vehicle-free street is Skyroad, a large LED video arcade, providing visitors with a unique attraction.
Location: 170, Jungang-ro, Jung-gu, Daejeon, South Korea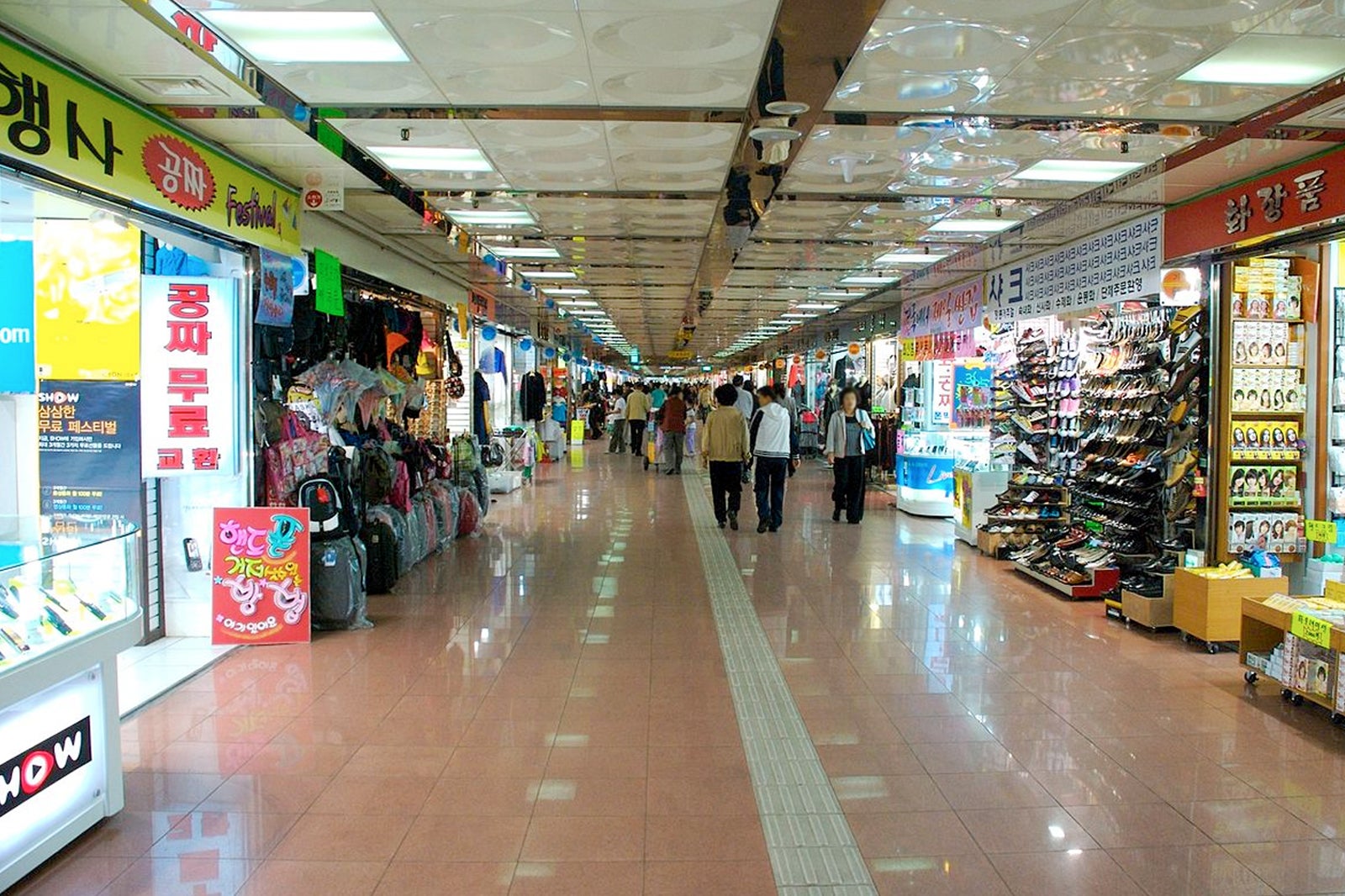 Couples
Shoppers
Single
Group
Daehyun Primall is an underground shopping centre built about 1.2 km below Jungang-ro, that runs from the old Chungcheongnam-do government office to Mokcheok Bridge. It is the largest underground shopping centre in the central district and home to more than 600 shops divided into four zones. This place is famous for having everything you could possibly ever shop for, such as clothes, cosmetics, bags, accessories, shoes, snacks and so on.
It's always crowded with young shoppers. As is the case with many other underground shopping centres, you can find lots of non-branded clothing. It connects to Euneungjeongi Culture Street, and Daejeon's famous bakery, Seongsimdang can be found nearby.
Location: 580 Gukchaebosang-ro, Jung-gu, Daegu, South Korea
Open: Daily from 11 am to 10 pm
Phone: +82 (0)53-255-2427
photo by Yoo Chung (CC BY-SA 3.0) modified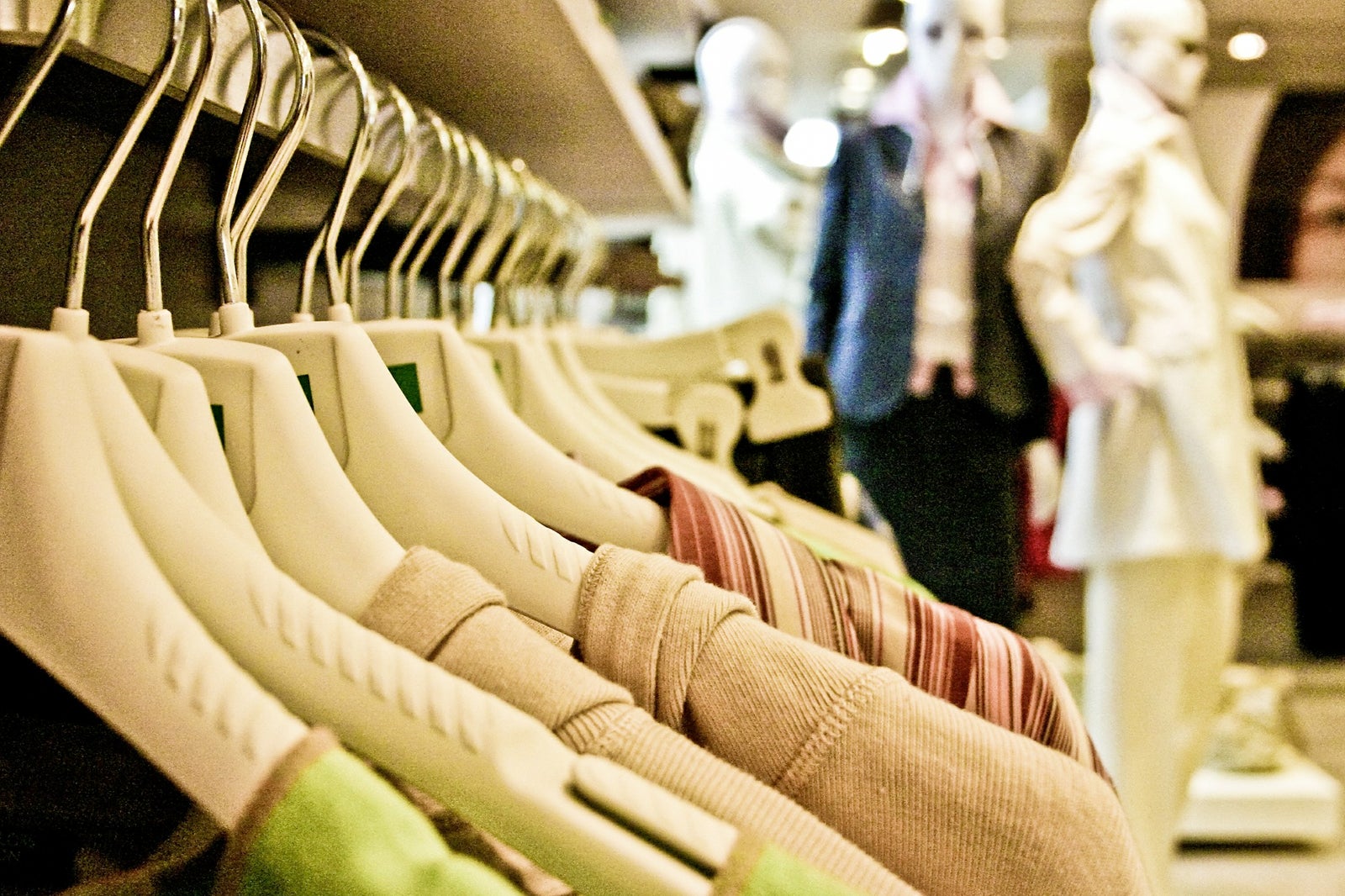 Couples
Shoppers
Single
Group
If you want to see Daejeon's university district, check out Gungdong Rodeo Street/Drive in Yuseong-gu. It's considered to be one of the three major high streets in Daejeon, along with Eunhaeng-dong in Jung-gu and Dunsan-dong in Seo-gu. Thanks to crowds of students from Chungnam National University and KAIST, the street is always bustling with activity. There are plenty of shops specialising in cosmetics, accessories, shoes, glasses and clothing.
You'll also find many cafes, restaurants, pubs, and karaokes targeting people in their 20s and 30s and there are even some Indian and Vietnamese restaurants. The prices here are low due to the nature of being a campus town, so it's recommended for young couples looking to do a bit of shopping on a date.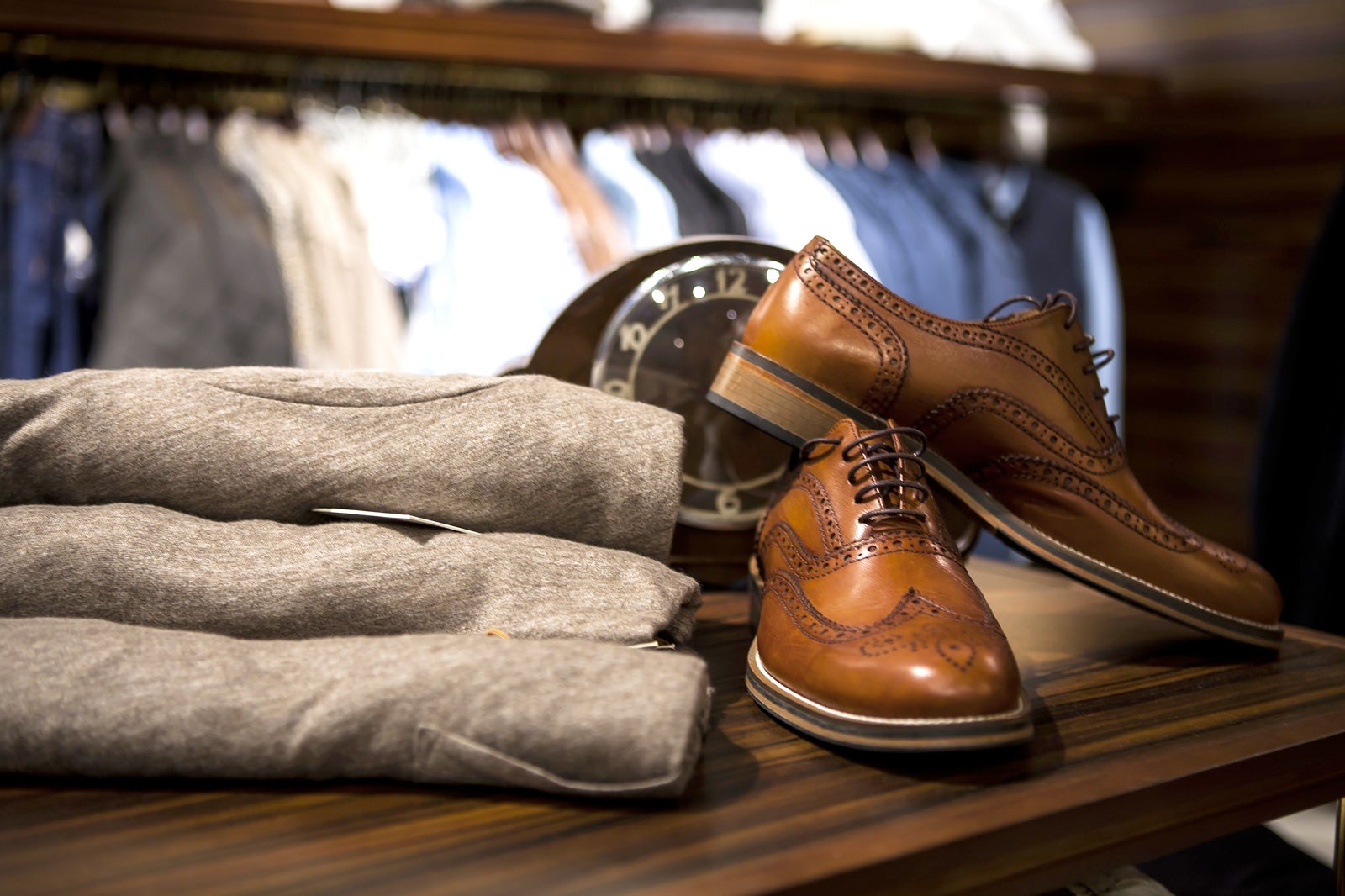 Couples
Shoppers
Single
Group
Moda Outlet is in a relatively remote location, which could be considered a plus if you fancy a bit of a drive. There are plenty of brand shops for clothing, shoes, underwear, sportswear and children's wear, and you can expect savings of 30–80% all year round.
The shops are generally quite spacious, making Moda Outlet a suitable location for a day of family shopping. There's even a large supermarket nearby if you need to cover most of your shopping needs in one go.
Location: 5 Daejeong-ro, Yuseong-gu, Daejeon, South Korea
Open: Monday–Friday from 10.30 am to 8 pm, Saturday–Sunday from 10 am to 9 pm
Phone: +82 (0)42-546-0363
Back to top