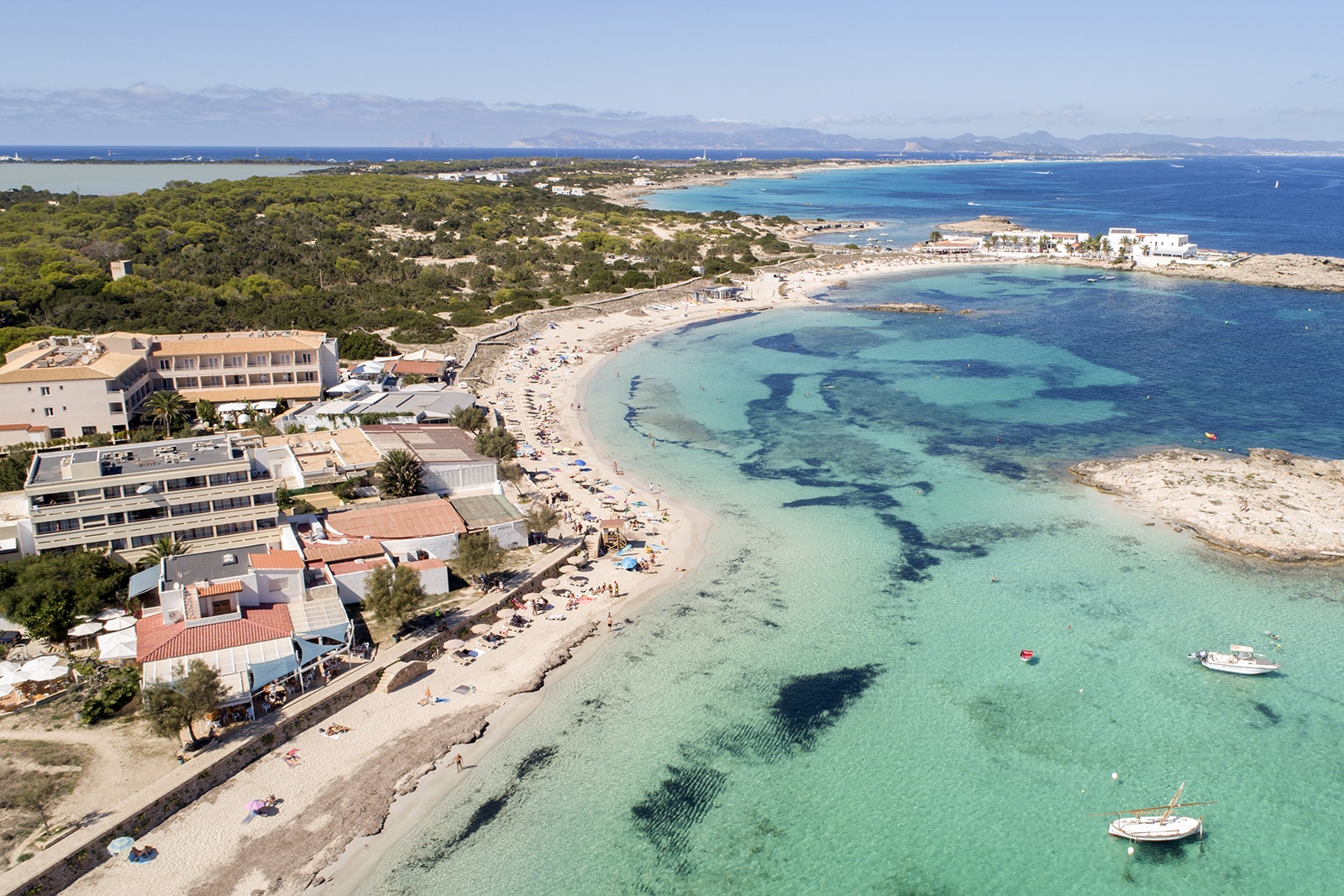 10 Best Things to Do in Formentera
What is Formentera Most Famous For?
The best things to do in Formentera provide you with a quieter and more relaxed sunny Mediterranean beach escape than its neighbouring sister island of Ibiza. A half-hour ferry ride south from the famous party destination, this picture-postcard island instead treats you to pristine beaches and wide views over the island's beautiful and well-preserved nature, with virtually no high-rise buildings in sight.
Despite its hushed and secluded charm, you'll still be able to find modern pleasures in Formentera. Various chiringuito (Spanish bars) serving cocktails and cold drinks dot the coast, and there are romantic dining spots where you can share some magical sunsets with someone special.
What are the best things to do in Formentera?
1
Illetes Beach
Stunning spit of smooth sand in the Mediterranean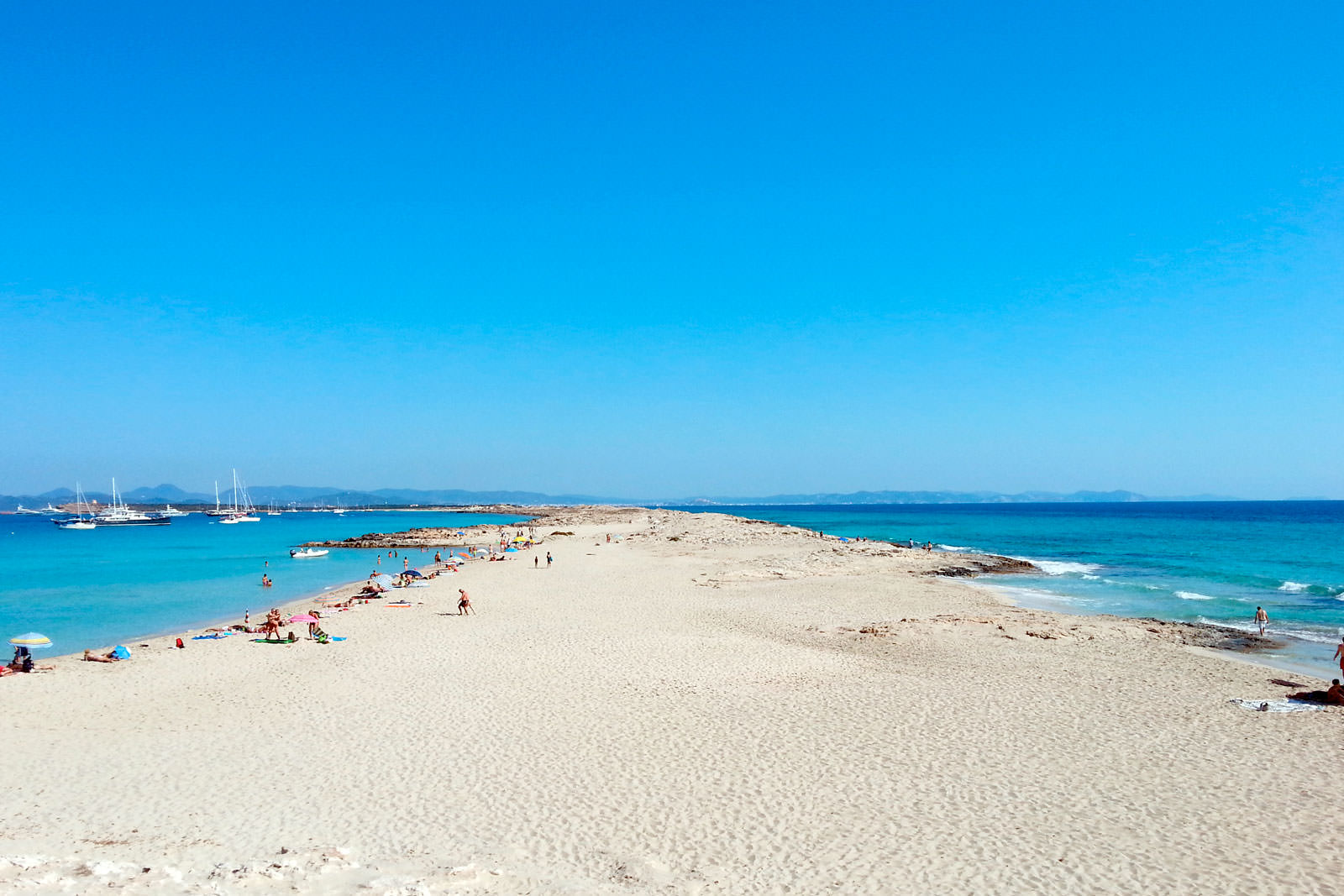 The beautiful Platja de Ses Illetes (Illetes Beach) is on Formentera's northern tip, around a 10-minute ride by Bus No. 3 northeast from the marina. This narrow causeway-like beach has soft white sand, with the irresistibly shallow and calm blue waters of the Mediterranean on both sides. It's part of the Ses Salines Natural Park, and the waters off its coast are home to a protected seagrass and marine ecosystem. Even so, you can enjoy the great beach life right on the coast, with sun loungers and parasols on the sand – rentable from €10 a day (or you can bring your own).
Location: Platja de Ses Illetes, Formentera, Balearic Islands, Spain
2
Torre de sa Punta Prima
Take in stunning seascapes from this 18th-century watchtower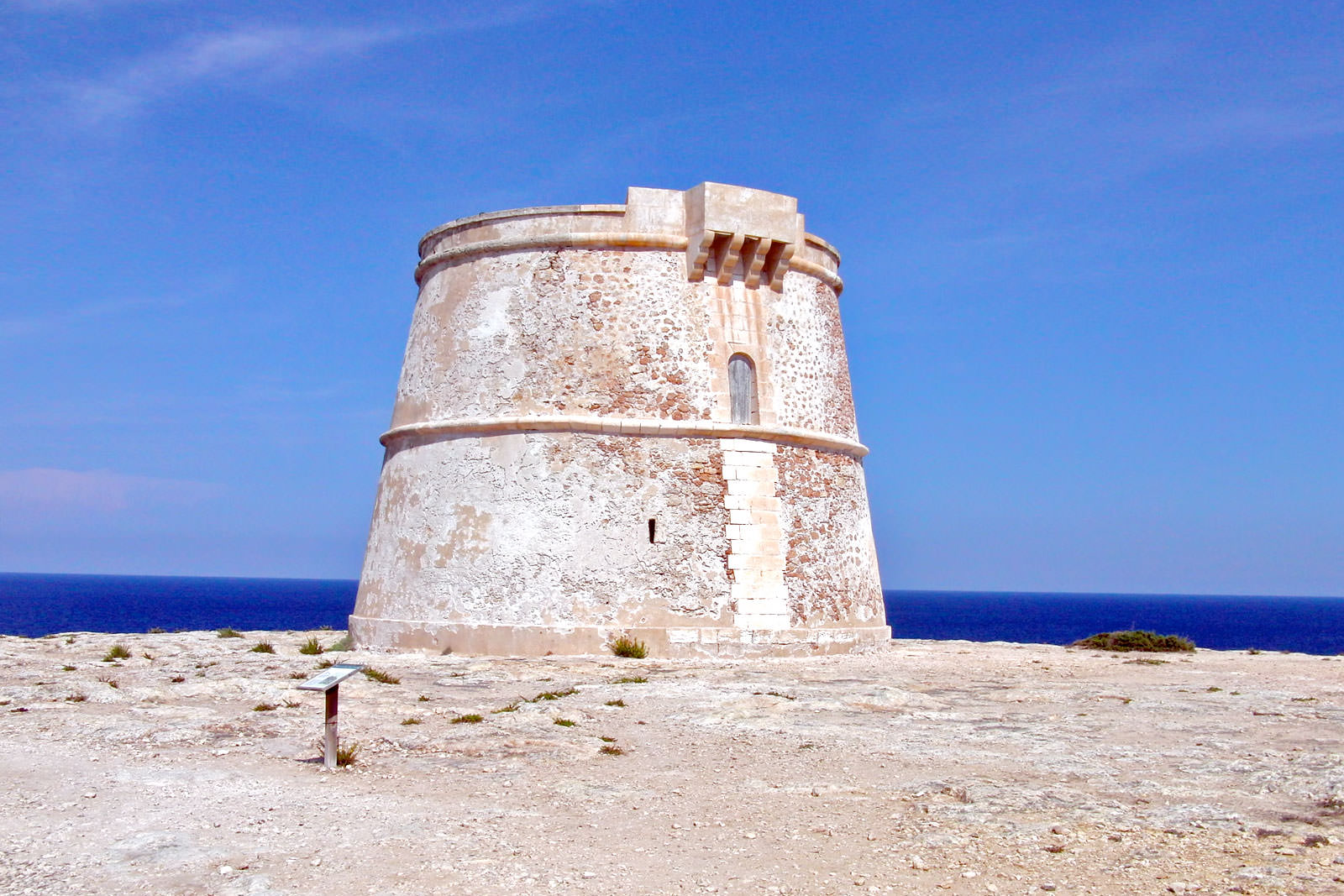 Formentera's varied coastline of rocky cliffs and sandy beaches is dotted with old watchtowers. They hark back to when the island was favoured by pirates, rather than beach-lovers escaping from Ibiza. Part of the Balearic islanders' defence system, overlooking almost every corner of the island, now serves as a unique beach landmark, each offering panoramic views. There are 4 torre (towers), but the most popular are Torre de Punta Prima and Torre de la Gavina near the northern coasts, both within a half-hour bike ride from the marina.
Location: Formentera, Balearic Islands, Spain
photo by JanManu (CC BY-SA 3.0) modified
3
Sant Francesc Xavier Village
Formentera's quaint "capital village"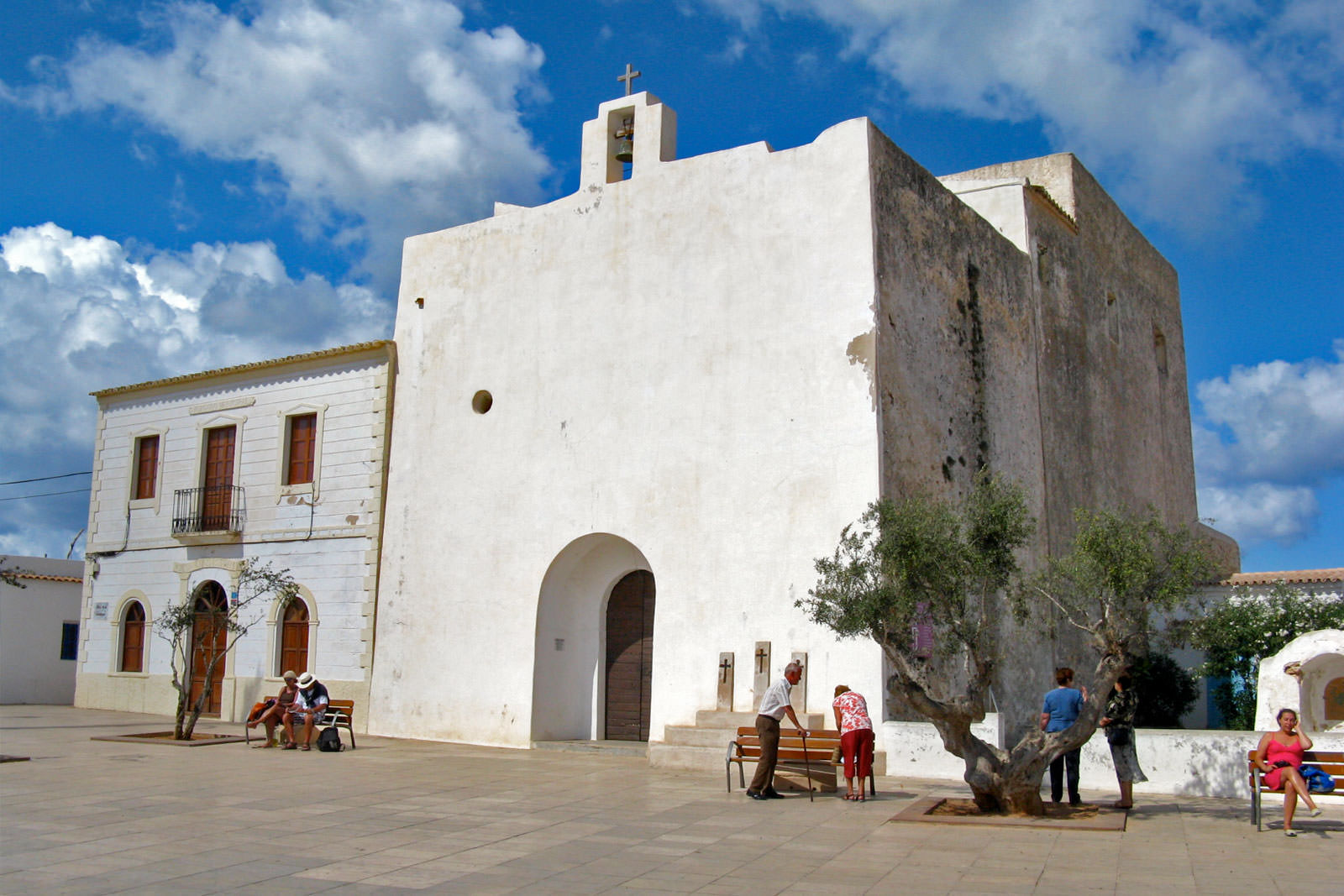 After taking in the soothing Mediterranean vibes of its dreamy beaches, you should enjoy Formentera's cultural hub. You'll find an idyllic and peaceful atmosphere throughout the village's network of quiet avenues and small squares. Streets lined with whitewashed 18th-century buildings take you back in time, especially the castle-like Sant Francesc Xavier church at the heart of the village. There's also the ethnological and cultural centre of Museo de Etnografía de Formentera, where you can learn more about the village customs and the island's history.
Location: Sant Francesc Xavier, Formentera, Balearic Islands, Spain
Open: Museum opens Monday–Friday from 10 am to 2 pm and from 6 pm to 8 pm, and Saturdays from 10 am to 2 pm
photo by Marcin Janeczek (CC BY 3.0) modified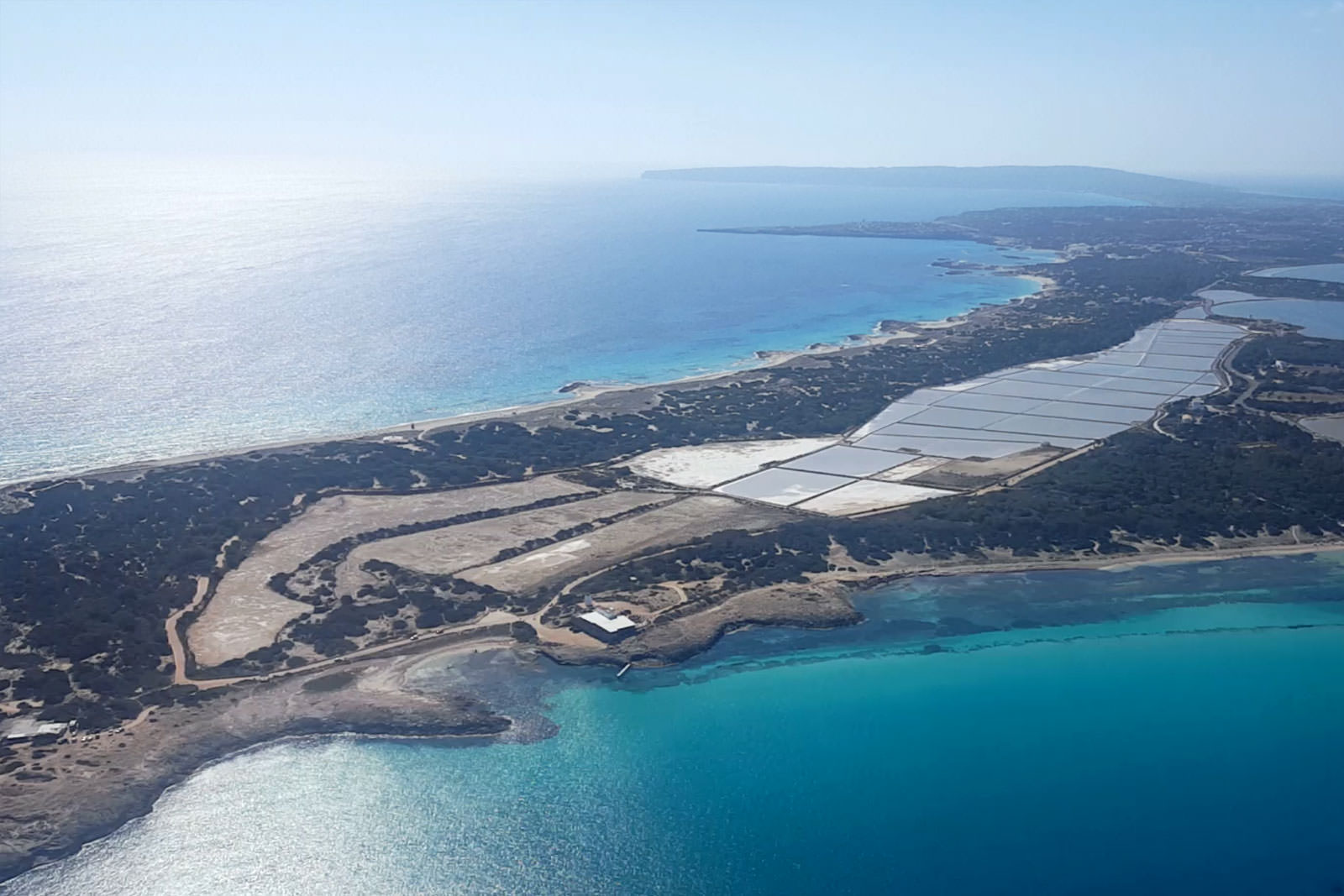 Most of Formentera is a natural park, or might as well be. However, if you head up further north of Illetas Beach to the very tip of the island, you can truly enjoy pristine natural beauty at the Ses Salines Natural Park. It has salt marshes, wetlands and a marine reserve encompassing the channel between Formentera and Ibiza. Most of the area provides nesting grounds for numerous species of birds, including flamingos and peregrines. Enjoy the magical view at dusk, with flocks covering the skies.
Read more
Location: Formentera, Balearic Islands, Spain
Phone: +34 (0)971 3014 60
photo by Formesar (CC BY-SA 4.0) modified
5
Bike around the island
It's mostly flat, and you'll easily discover more breathtaking beaches!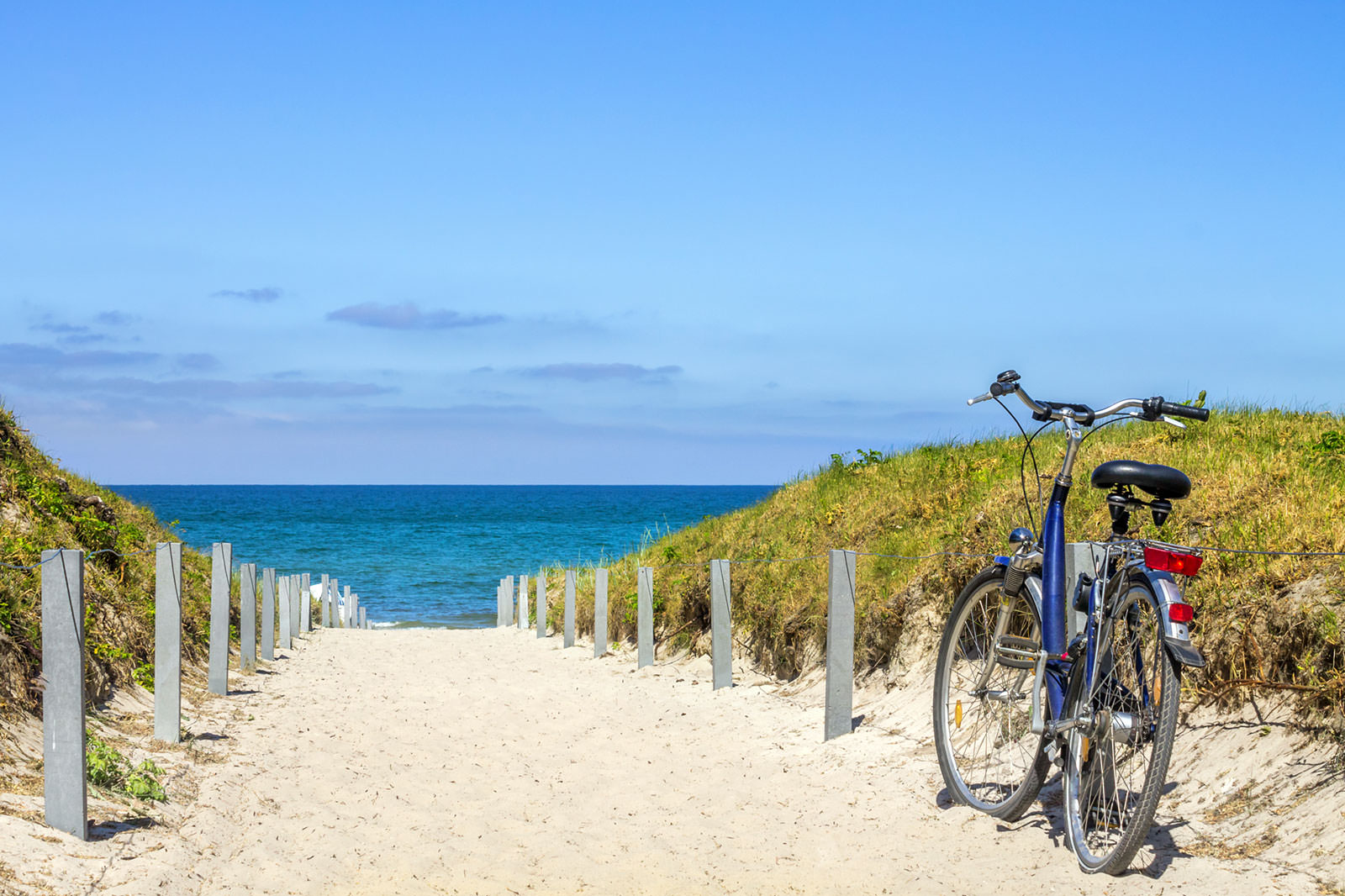 You can rent a mountain bike (or even an e-bike) at the marina, and rentals are easy to find around the island. Prices start from €10 for a day, and you can cover most of Formentera's beautiful beaches in a day or two. Follow the scenic Circuitos Verdes cycling route. West of the marina is Llevant, which connects to Illetas and has similarly smooth white sand. Before discovering other pristine beaches, such as Calo des Mort and Platja de Migjorn on the southern coast, you can traverse southeast to the village of Pilar de la Mola – it's the highest point on the island, offering great views.
Location: Formentera, Balearic Islands, Spain
6
Mercat de La Mola
A hippy art and flea market for bargain hunters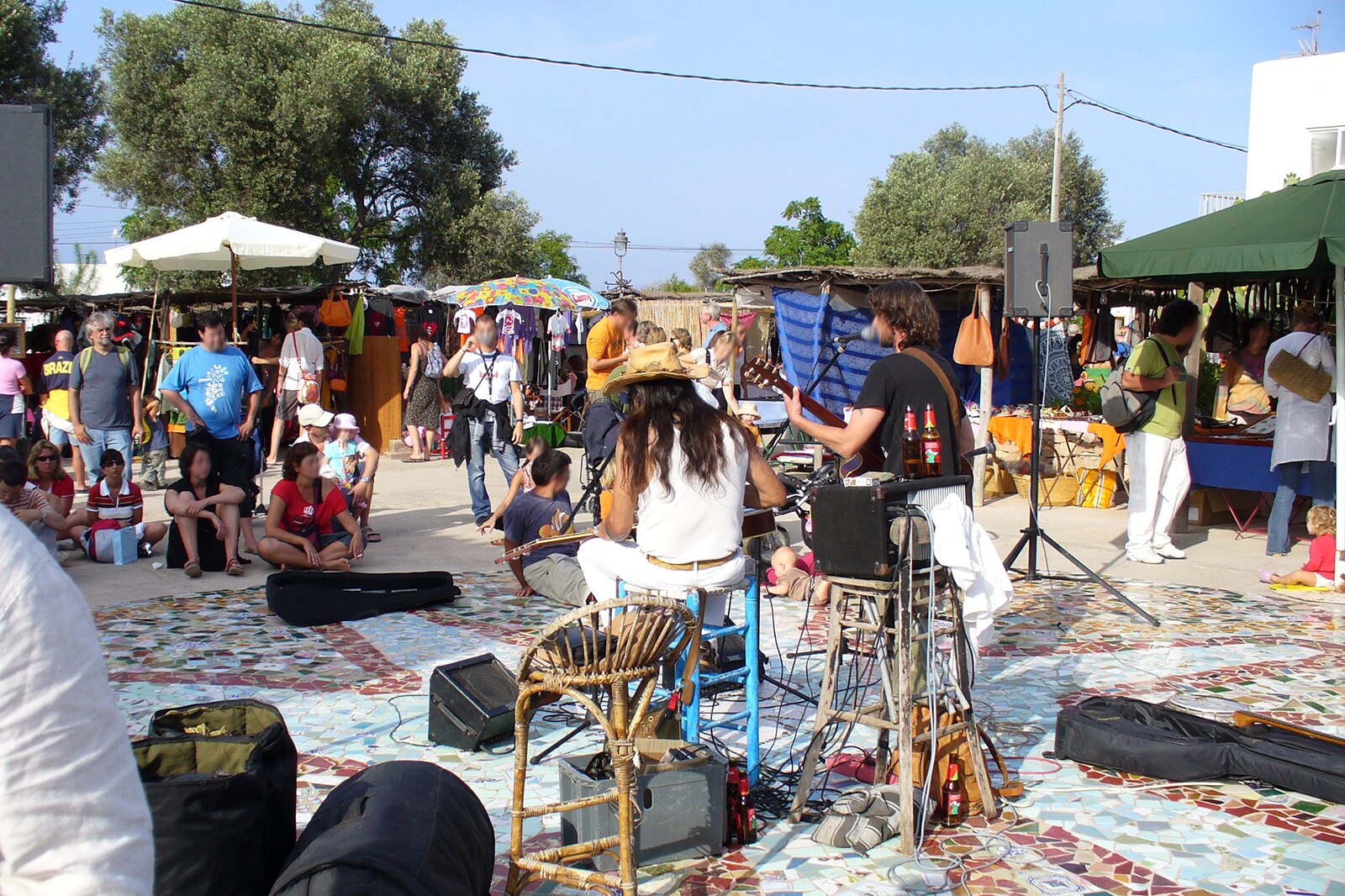 Formentera has several street markets where you can hunt for knick-knacks, fashion and jewellery items. For a unique shopping experience, head down to the village of Pilar de Mola, where you'll find a market that features arts and handicrafts by its 'flower power' community. The Mercat de La Mola and its dedicated Mercat Artesa art market are rather calm and laid-back. There's plenty of colourful stuff to see and even craft booze to try. A live band usually fills the air with good music, to entertain their "brothers and sisters in peace and love".
Location: Avinguda de la Mola, 93, Pilar de la Mola, Formentera, Balearic Islands, Spain
Open: Sunday and Wednesday from 5 pm to 10 pm
7
Far de la Mola
Unique lighthouse with beautiful views
Far de la Mola is a 19th-century lighthouse at the eastern end of the Formentera. At 120 metres above sea level, it offers some of the best views of the island and the Mediterranean Sea.
If you are interested in exploring the area surrounding the lighthouse, you'll want to pack sturdy shoes due to its rather rocky terrain. The easiest way to get there is by car – take the green route 29 if you are driving from Pilar de la Mola.
Location: 07872 El Pilar de la Mola, Balearic Islands, Spain
Open: Thursday–Saturday from 11 am to 2 pm, Wednesday and Sunday from 11 am to 2 pm and from 5 pm to 9 pm (closed on Mondays)
8
La Mola Windmill
A fantastic heritage site in Formentera
Families
History
Photo
Budget
The La Mola Windmill is one of Formentera's 7 wind-powered flour mills, all of which played a crucial role in the island's flour production. In 2019, the windmill was recognised as a cultural interest site by the Consell de Formentera. It's a must-visit if you want to learn about how classic windmills work or just want to see something unique during your holiday.
If you're visiting during summer, you may want to check out the Moli Vell windmill in La Mola as it's the best-preserved windmill among the bunch. Plus, you can enter the windmill to see its many mechanisms. After visiting the windmill, you can take a stroll around the surrounding area to relax and take in the view.
Location: Carrer Ca'n Ferrer, 5204, 07181 Son Ferrer, Formentera, Balearic Islands, Spain
Open: Hours vary by season
Phone: +34 971 32 10 87
9
Museu d'Etnografia de Formentera
Get a glimpse of Formentera's storied past
The Museu d'Etnografia de Formentera lets you revisit history and learn about the people who used to inhabit the village of Sant Francesc Xavier. Inside, you'll find artefacts like tools, utensils, furniture, and clothing that will give you an idea of what daily life had been like in Formentera's past.
The museum also has exhibits that highlight Formentera's specialised crafts, including carpentry, ironworking, breadmaking, winemaking, and shoemaking. You'll also get to discover how the ancient residents used to extract limestone. If you want to get more details about certain exhibitions, it's best to call ahead.
Location: Carrer de Jaume I s/n, 07860 Sant Francesc Xavier, Formentera, Balearic Islands, Spain
Open: Tuesday–Friday from 10 am to 2 pm and from 6 pm to 8 pm, Saturday from 10 am to 2 pm (closed on Sundays and Mondays)
Phone: +34 971 32 26 70
10
Es Pujols
Cold beers in Formentera's nightlife hub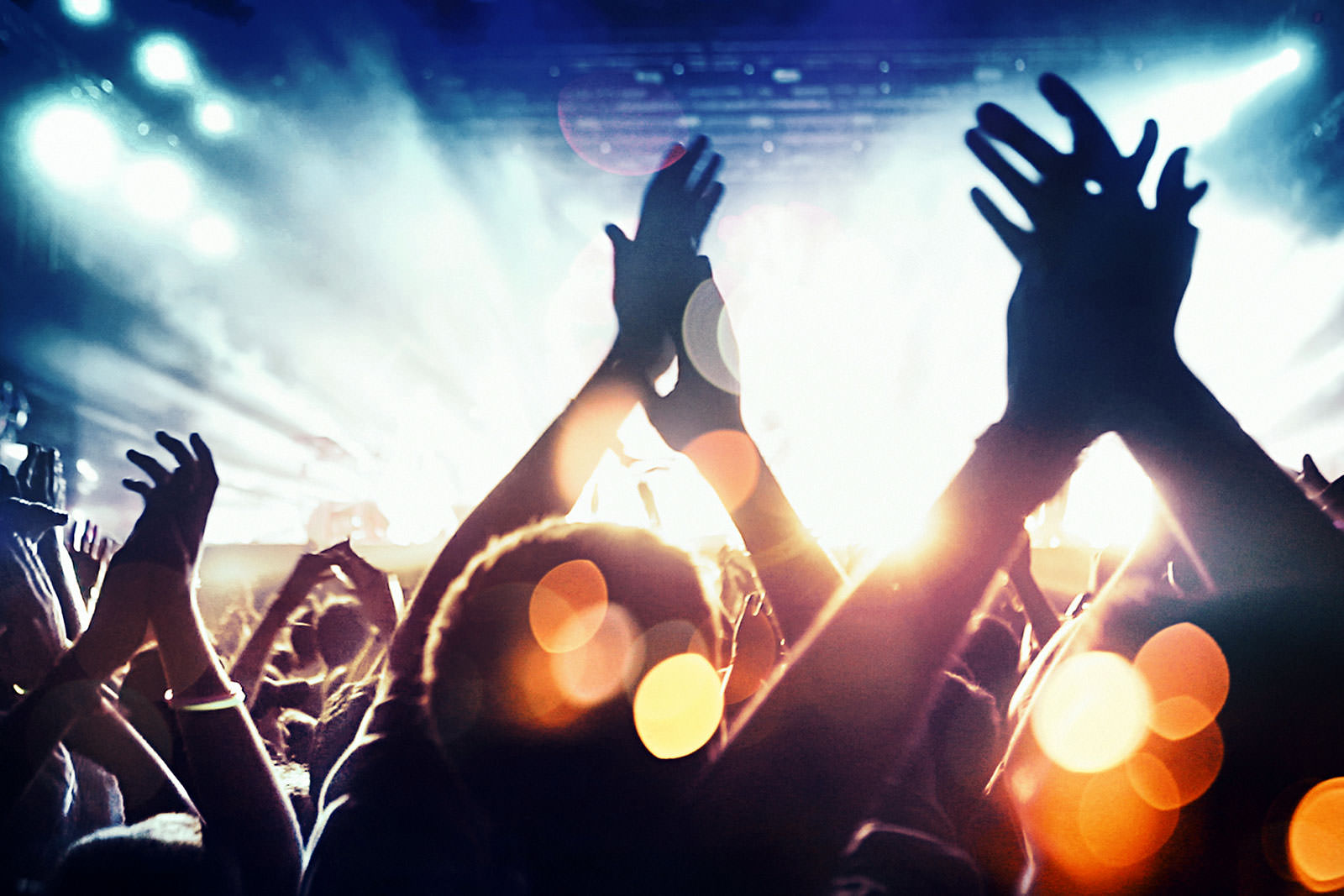 Around a 10-minute drive from the Puerto Formentera marina, Es Pujols is the place to be when it comes to the island's nightlife scene. The village hub has a few interconnecting streets lined with some cheap but good hostels, together with restaurants, shops, and most importantly, bars that come alive during and beyond sunset. For great cocktails, there's Pachanka, whose parties go on well after 4am. Then there's the popular nightclub Bananas & Co, with its open-air terrace bar and dance area. Among the most luxurious disco clubs here is Pineta Club, with sleek lounge spaces, colour-shifting LED-lit interiors, and regular pirate-themed parties.
Location: Puerto Formentera, Polígon de la Marina, Formentera, Balearic Islands, Spain
Open: Most bars open daily from 7 pm until late
Back to top