10 Best Things to Do in Malmo
What is Malmo Most Famous For?
The Swedish coastal city of Malmo attracts many with its combination of medieval and futuristic architecture. The Old Town features cobbled squares that are home to open-air bars, restaurants and cafés, as well as historical buildings dating back to the early 14th century.
Malmo is also known for its modern setting, including a twisting skyscraper and an award-winning library. If you are looking for cultural experiences in Malmo, there are dozens of museums dedicated to art, natural history, and the sea. Check out our guide of things to do in Malmo.
What are the best things to do in Malmo?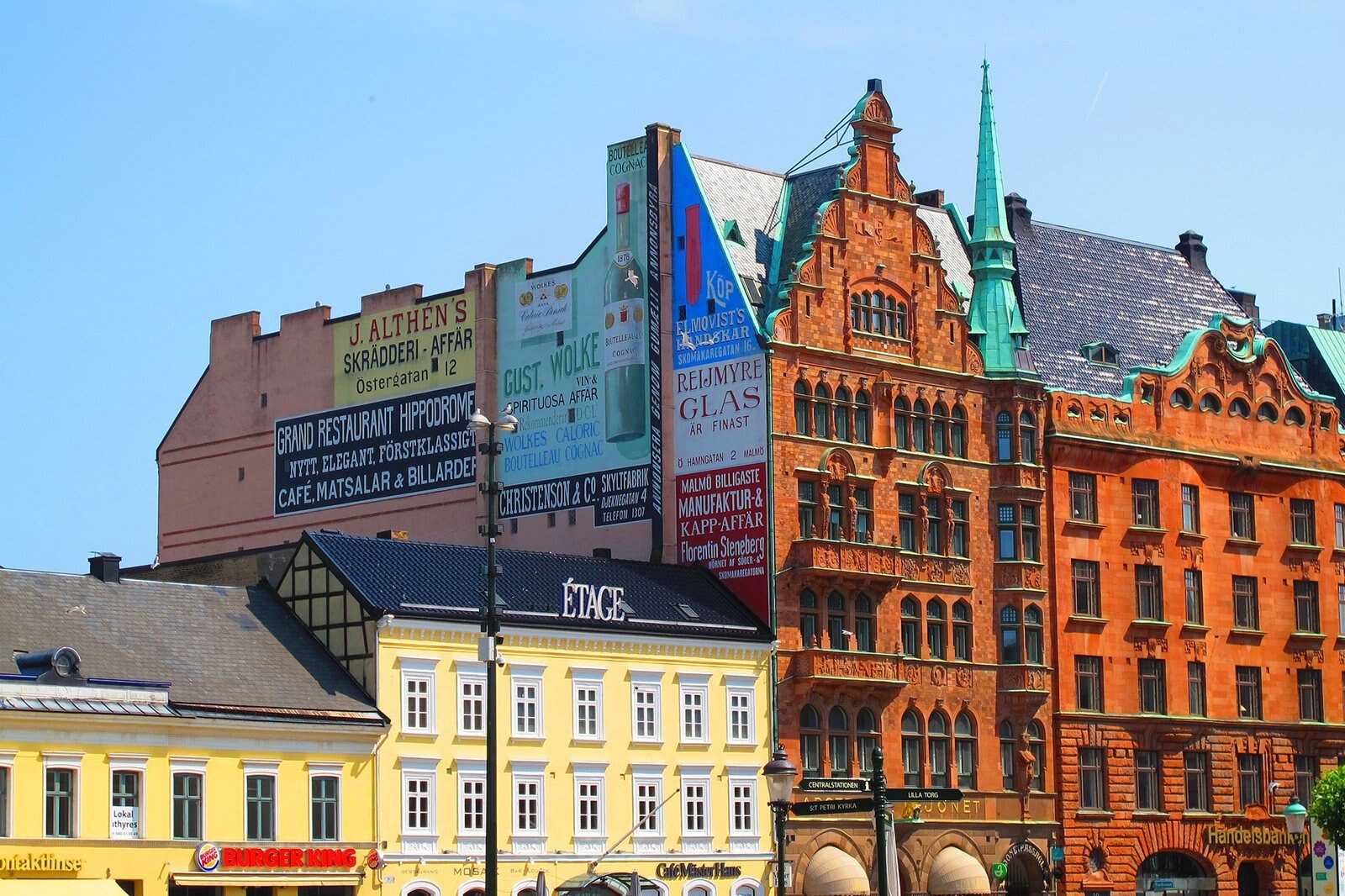 Start the day at Stortorget Square
Join a walking tour of this historic square
Stortorget Square is a good starting point for sightseers in Malmo, as its pedestrian streets are lined with some of the city's oldest buildings. Built in 1540, an equestrian sculpture of King Karl X Gustav stands in the middle of the square. Stortorget Square is also close to important landmarks like Apoteket Lejone (Sweden's oldest pharmacy), the Town Hall of Malmo, and Sankt Petri Kyrka (St. Peter's Church). There are restaurants and cafés nearby, where you can have breakfast before starting your exploration of the city centre.
Location: Stortorget, Malmo, Sweden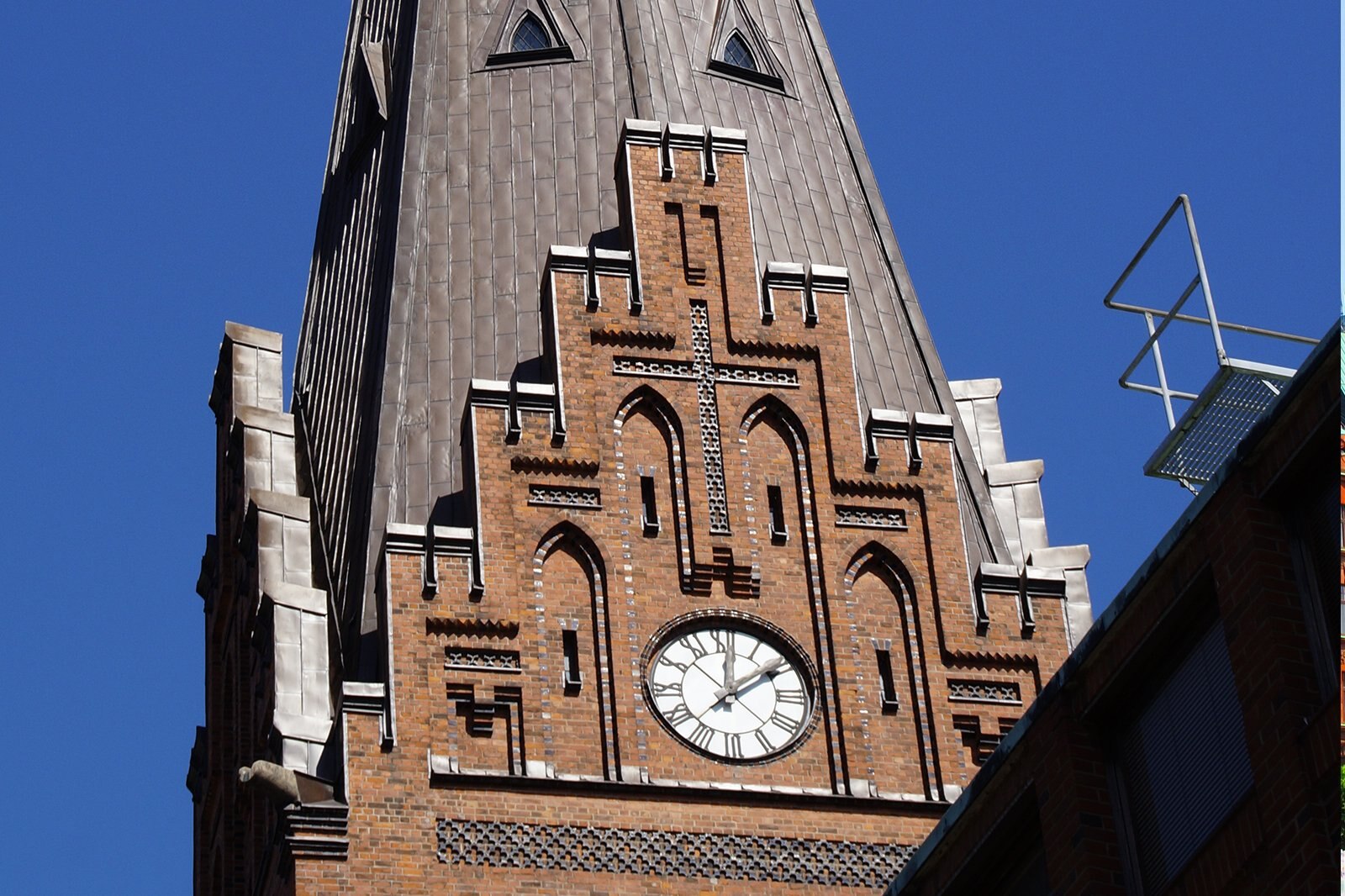 Must-See: St. Peter's Church
Check out medieval wall murals in the Merchant's Chapel
Sankt Petri Kyrka (St. Peter's Church) is an imposing cathedral near Stortorget Square. Built in the early 14th century, it's known for its Brick Gothic exterior and medieval frescoes. The main chapel features a 15-metre-tall wooden altarpiece, which has a carving of the Last Supper in the centre. Even if you're not a religious person, it's worth paying a visit to Sankt Petri Kyrka for its impressive architecture.
Location: Göran Olsgatan 4, 211 22 Malmo, Sweden
Open: Daily from 10am to 6pm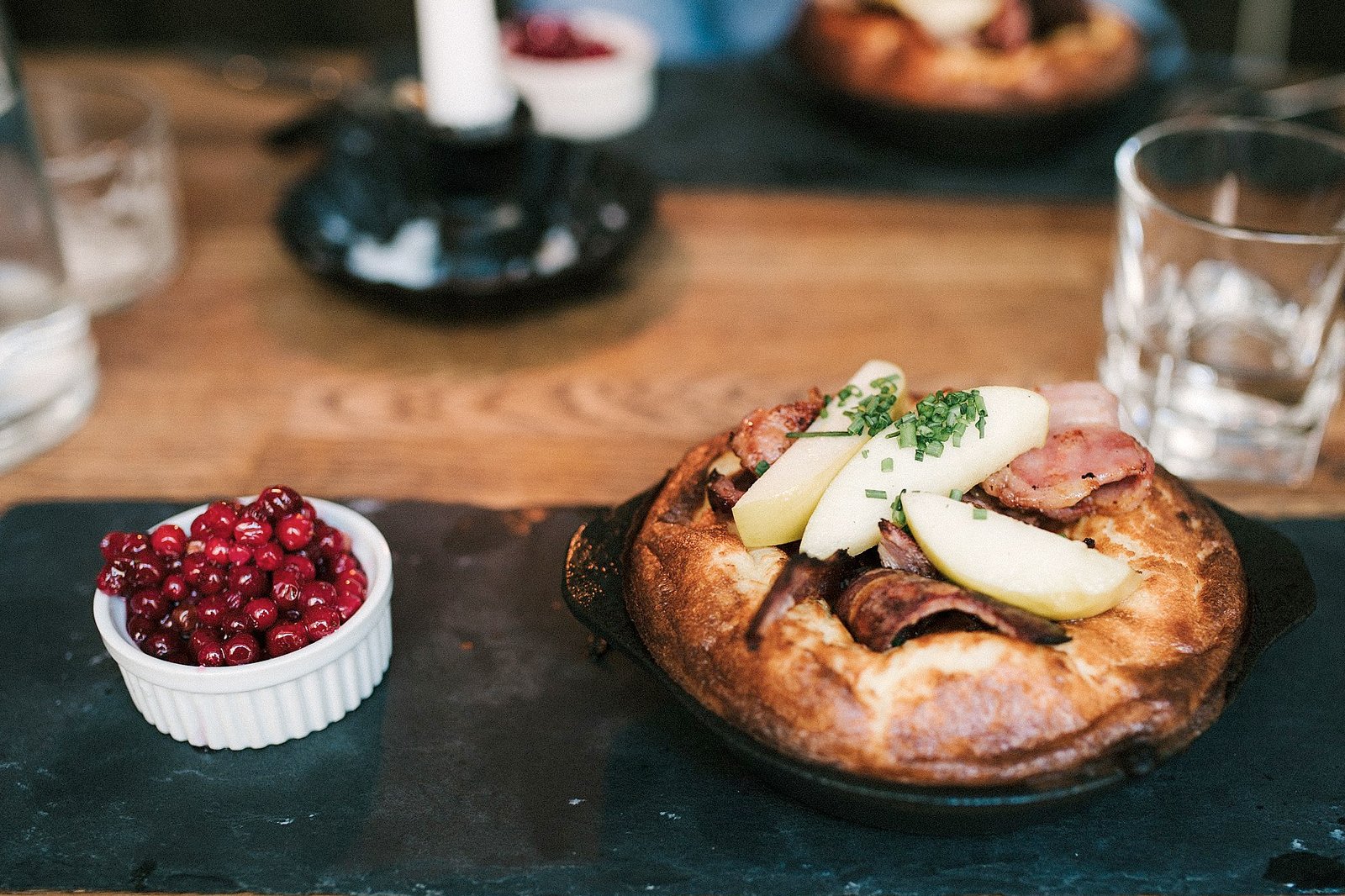 Eat aggakaka
Enjoy this eggy pancake with salted pork and lingonberries
Aggakaka is a classic Malmo dish that originates from Sweden's Scania County. A combination of sweet and savoury flavours, the dish consists of a pancake (made with eggs, flour, and milk) that's topped with fried rimmat sidfläsk (salted pork) and lingonberries. Most restaurants serve aggakaka served straight from the skillet, but you can also enjoy this dish on the go by simply wrapping the entire pancake with your toppings.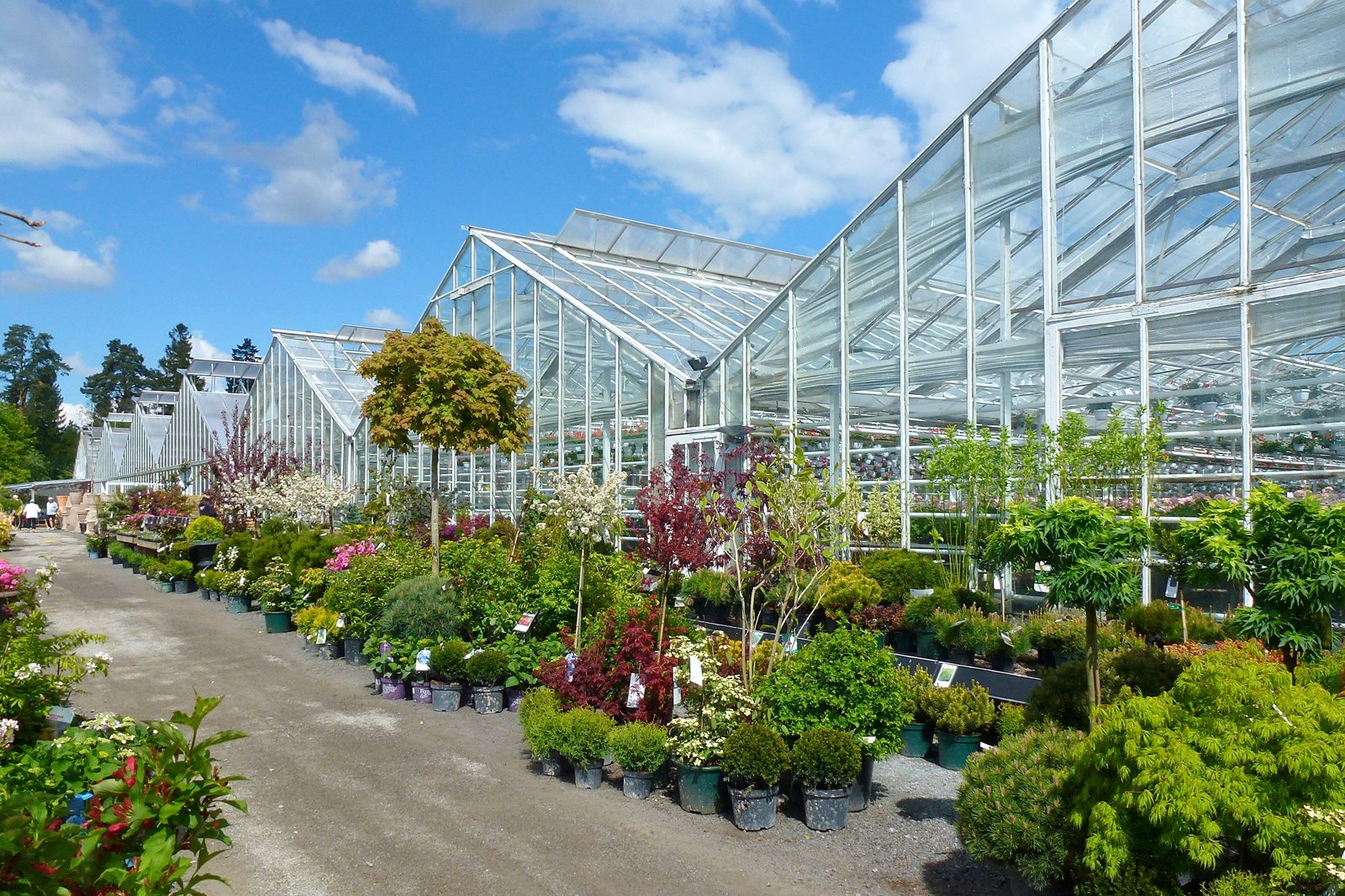 Relax at Slottsträdgården
Enjoy a picnic with views of Malmo Castle
Slottsträdgården is a large botanical park overlooking the historic Malmo Castle. Spanning 210,000 sq m of lush gardens, it's filled with around 500 plant species. The kitchen garden and orchard cultivate local vegetables and fruits such as plums and pears, which you can purchase at the onsite nursery when they're in season. The meadow features park benches overlooking Malmo Castle, making this grassy expanse a popular spot for picnics and fika (coffee break).
Location: Malmöhusvägen 8, 211 18 Malmo, Sweden
Phone: +46 (0)76 890 16 49
photo by Holger.Ellgaard (CC BY-SA 4.0) modified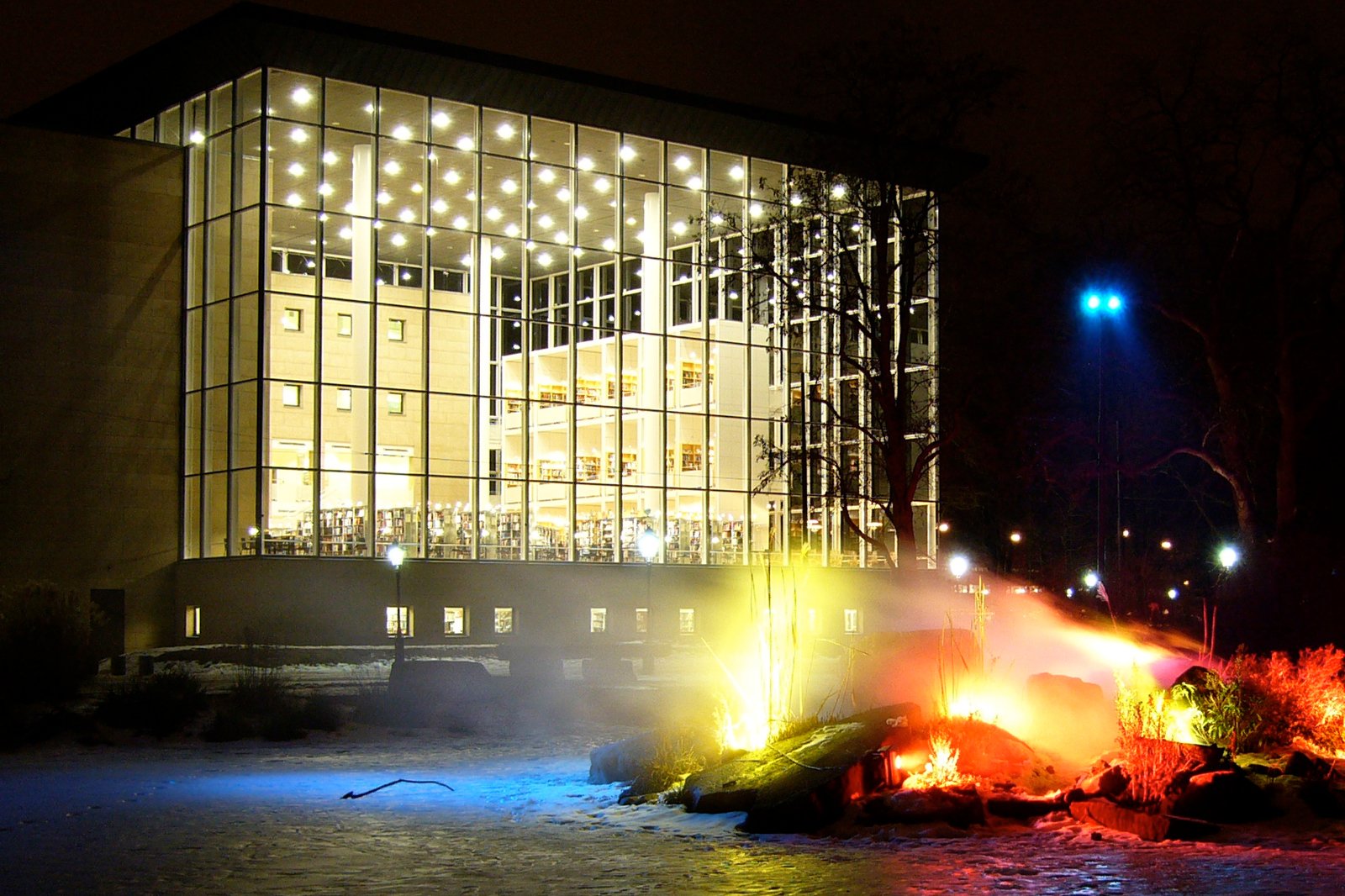 Malmo City Library
Enjoy views of Kungsparken (King's Park)
The Malmo City Library displays over 500,000 materials, including books in different languages, DVDs, and CDs on various topics. It occupies a Renaissance building with a modern architectural design by Danish architect Henning Larsen. It's also called the Calendar of Light as its massive glass façade, which overlooks King's Park (Kungsparken), allows the library to be illuminated with natural light. The Malmo City Library has an onsite café that serves light lunches, pastries, and coffee for those looking to enjoy a fika during their visit.
Location: Kung Oscars väg 11, 211 33 Malmo, Sweden
Open: Monday–Thursday daily from 10am to 8pm, Fridays from 10am to 6pm, Saturday–Sunday from 11am to 5pm
Phone: +46 (0)40-660 85 00
Couples
Families
Photo
Single
photo by Knuckles (CC BY-SA 3.0) modified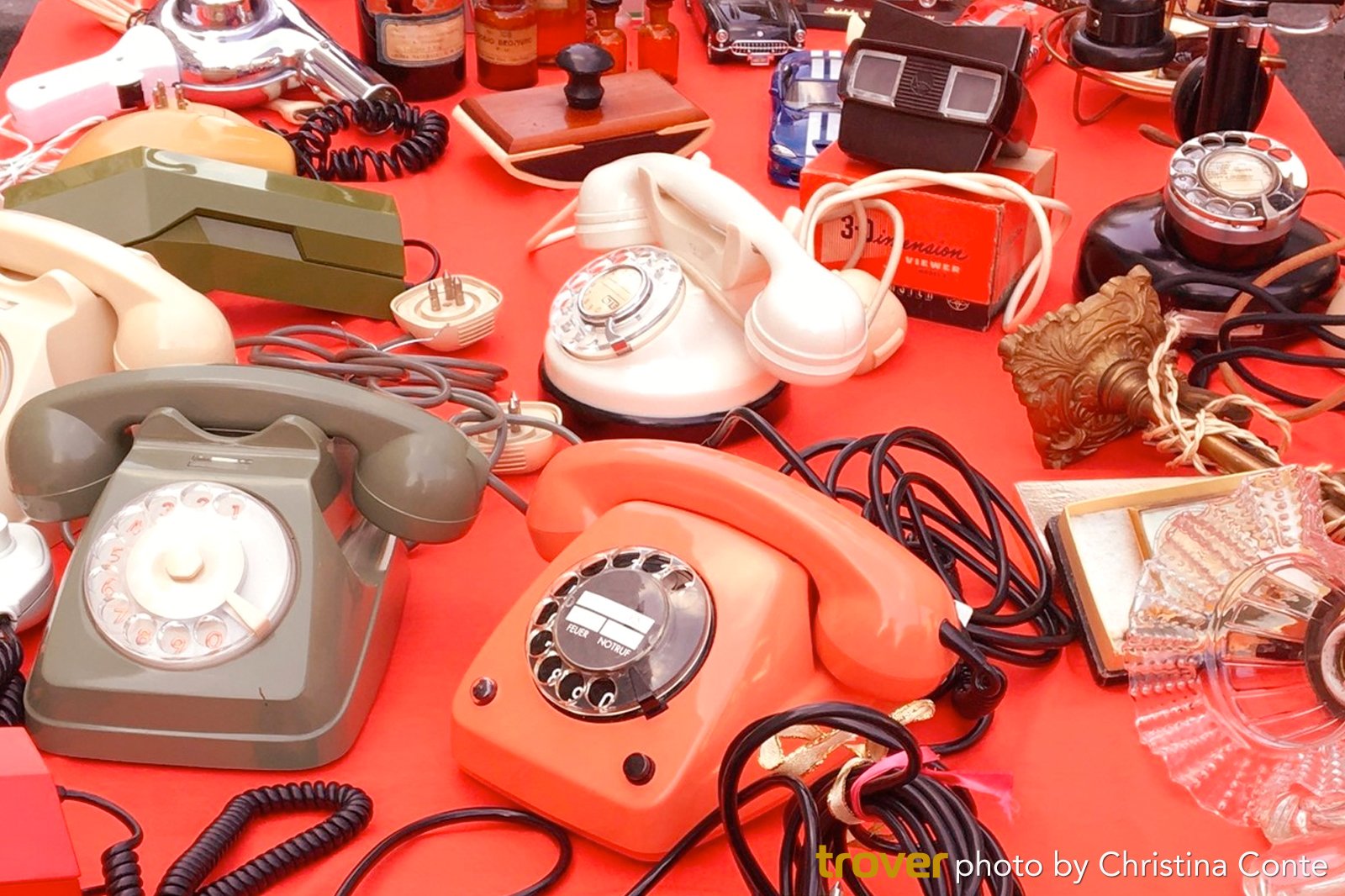 Shop at Trollets Loppis Antikt
Get good bargains at this indoor flea market
Trollets Loppis Antikt is an indoor flea market that sells a variety of rare and vintage items at discounted prices. Located 2 km east of the Modern Art Museum of Malmo, it's where you get to shop for just about anything, including clothes, books, furniture, jewellery, and ceramics. Most of these items come from estates, so you may be able to get your hands on something of high value for a song.
Location: Celsiusgatan 40, 212 14 Malmo, Sweden
Open: Wednesday–Friday from 12pm to 6pm, Saturday–Sunday from 11am to 3pm (closed on Mondays and Tuesdays)
Phone: +46 (0)76 787 86 68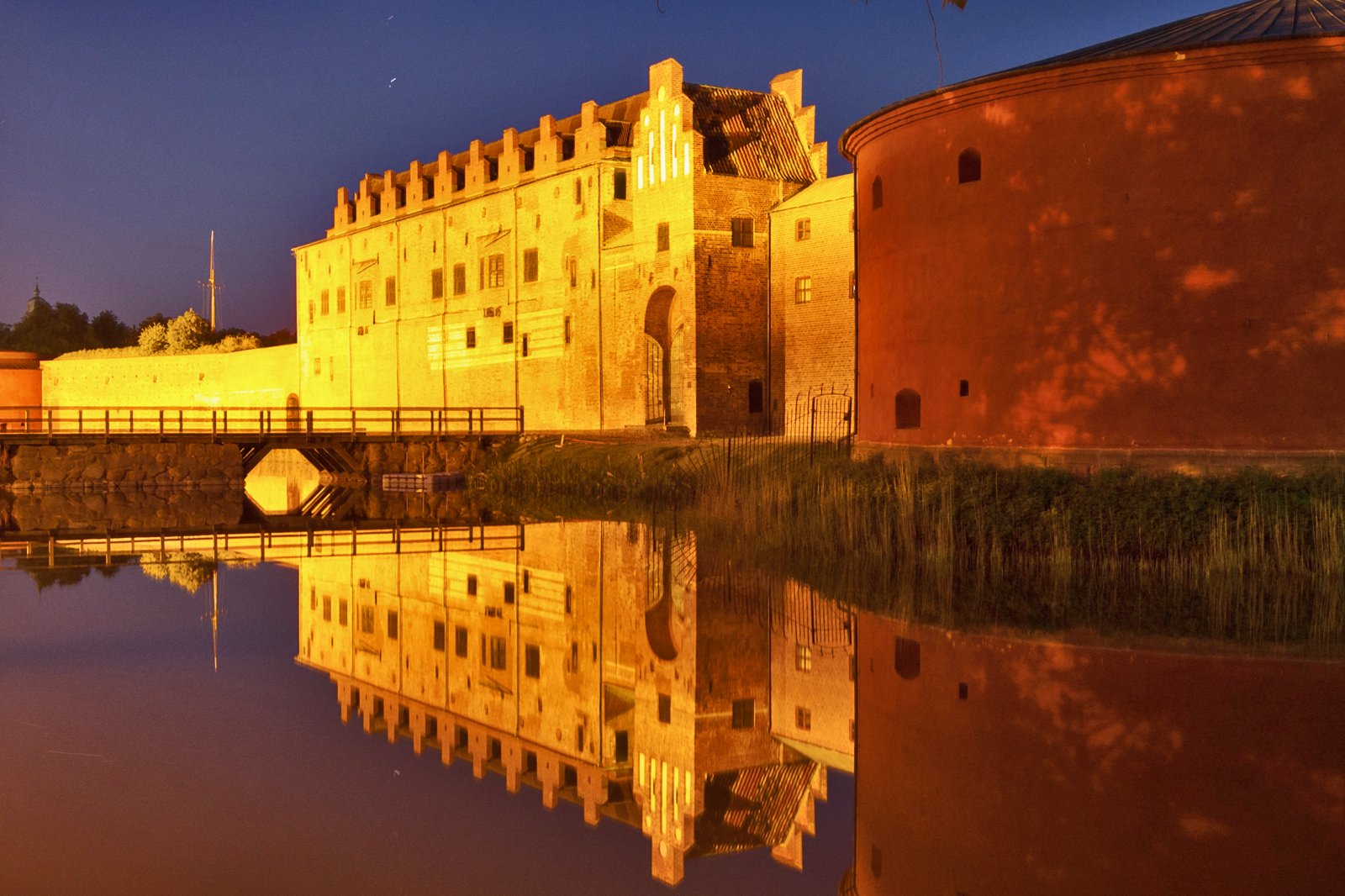 Must-See: Malmo Castle
Check out exhibits on medieval history and World War II
Malmo Castle was built in 1434, and is one of Sweden's oldest surviving Renaissance castles. Surrounded by a moat and lush gardens, the restored fortress houses the Malmo City Museum, Science and Maritime House, and the Natural History Museum, among others. There's also the U3 submarine that was used during the Second World War, which you can explore on your own or by joining a guided tour. Admission to Malmo Castle costs around 40 kr for adults and is free for those younger than 20 years old.
Location: Malmöhusvägen 6, 211 18 Malmo, Sweden
Open: Daily from 10am to 5pm
Phone: +46 (0)40 34 44 37
photo by Francois Polito (CC BY-SA 3.0) modified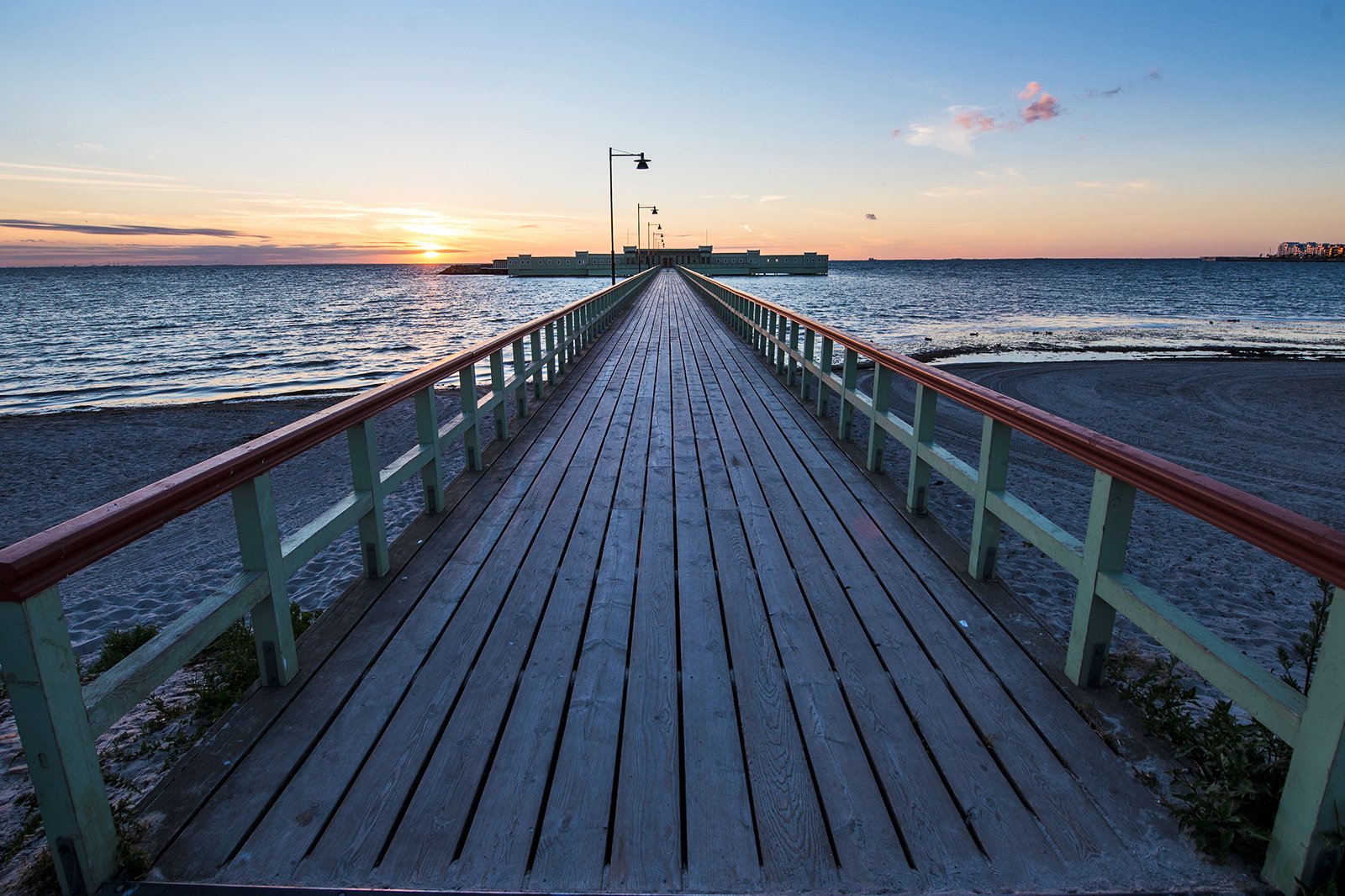 Ribersborgs Kallbadhus
Relax in a wood-fired sauna at this 19th-century bathhouse
Ribersborgs Kallbadhus is a wooden bathhouse located at the end of a pier on Ribersborg Beach. Since 1898, it's where locals enjoy recreational activities all year round. You can swim in the outdoor pools and sunbathe on the beach. The bathhouse has 5 traditional saunas, 1 of which is open to both men and women. Note that swimwear isn't allowed in the saunas, but you can bring towels if you're uncomfortable about being nude with strangers.
Location: Limhamnsvägen, Brygga 1, 217 59 Malmo, Sweden
Open: May–August: Monday–Friday from 9am to 9pm, Saturday–Sunday from 9am to 6pm. September–April: Monday–Friday from 10am to 7pm (open till 8pm on Wednesdays), Saturday–Sunday from 9am to 6pm
Phone: +46 (0)40 26 03 66
Couples
Families
Single
Group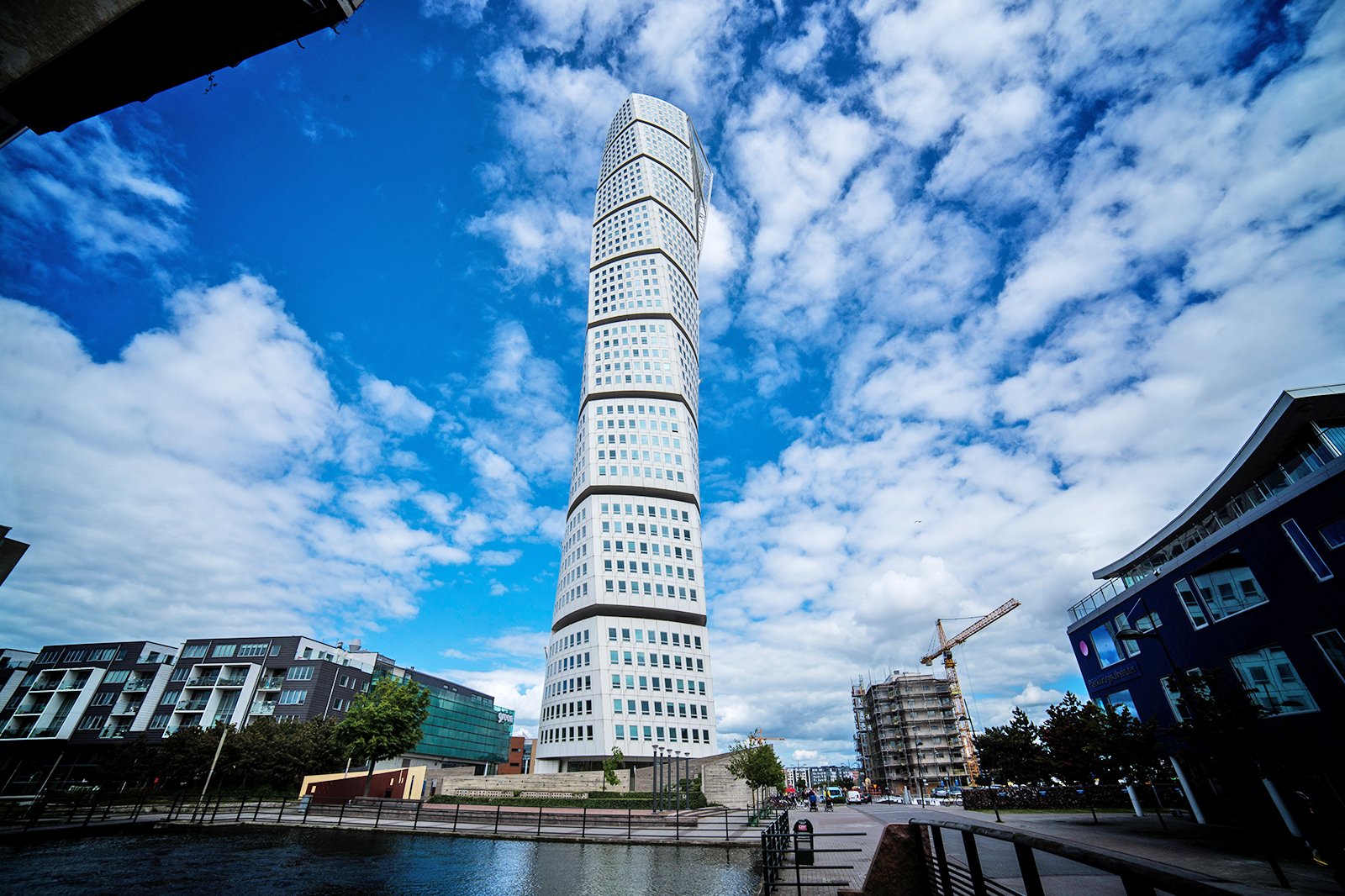 Explore the Western Harbour
Enjoy views of Øresund Bridge and the Turning Torso tower
Västra Hamnen (Western Harbour) is an upscale neighbourhood lined with oceanfront parks, cafés and restaurants. It's known for offering expansive views of Øresund Bridge and the Turning Torso skyscraper. The 190-metre-tall residential tower is one of the tallest structures in Sweden, with its topmost segment twisted 90° clockwise. Västra Hamnen also has a marina and a historic shipyard that manufactures submarines.
Location: Västra Hamnen, Malmo, Sweden
Families
Photo
Budget
Single
Group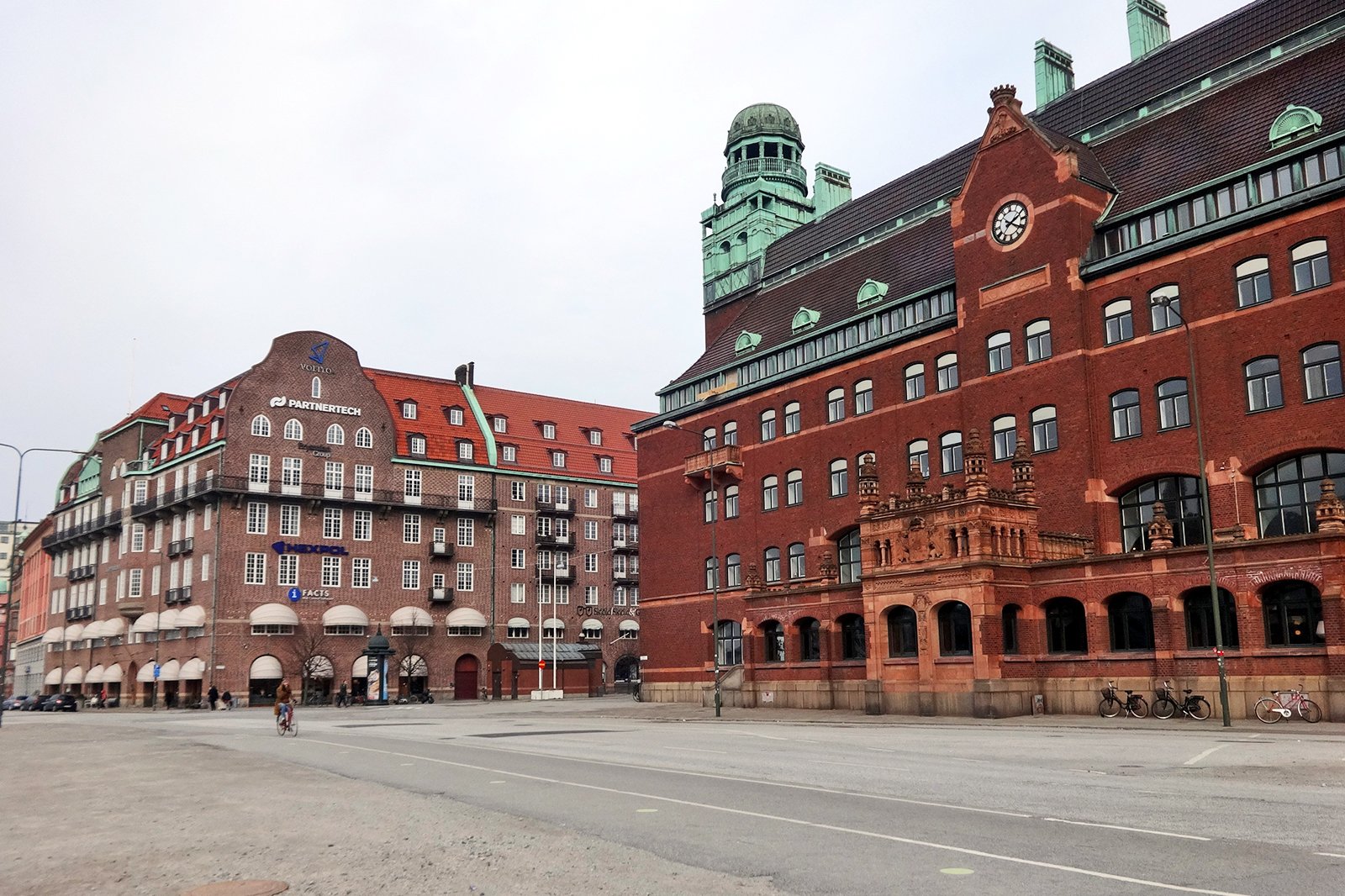 End the day bar-hopping in Lilla Torg
Enjoy the city vibe at Malmo's open-air bars
The cobblestoned square of Lilla Torg is known for its vibrant nightlife scene. There are dozens of bars and restaurants with outdoor seating areas overlooking Malmo's historical buildings. Drumbar is a Scottish pub that attracts a young crowd with live music, while Izakaya Koi is a casual Japanese restaurant that turns into a busy nightclub after 10pm on Fridays and Saturdays.
Location: Lilla Torg, Malmo, Sweden