Bellavita Shopping Mall is rated among the top luxury malls across in Asia, let alone Taipei. It's grand, palatial style is matched only by the extreme high quality of the goods on sale, which include premium sports cars, jewellery and top restaurants.
The 8-storey structure is classically designed, almost resembling Grand Central Station in New York (USA), with its pillars and arches. The interior is similarly impressive, including vaulted glass roofs and marble fixtures. The subtly luxurious style perfectly suits the type of stores which grace its floors.
Bellavita Shopping Mall - one of the highlights of 20 Best Places to Go Shopping in Taipei and 10 Best Shopping Malls in Taipei (Read all about Taipei here)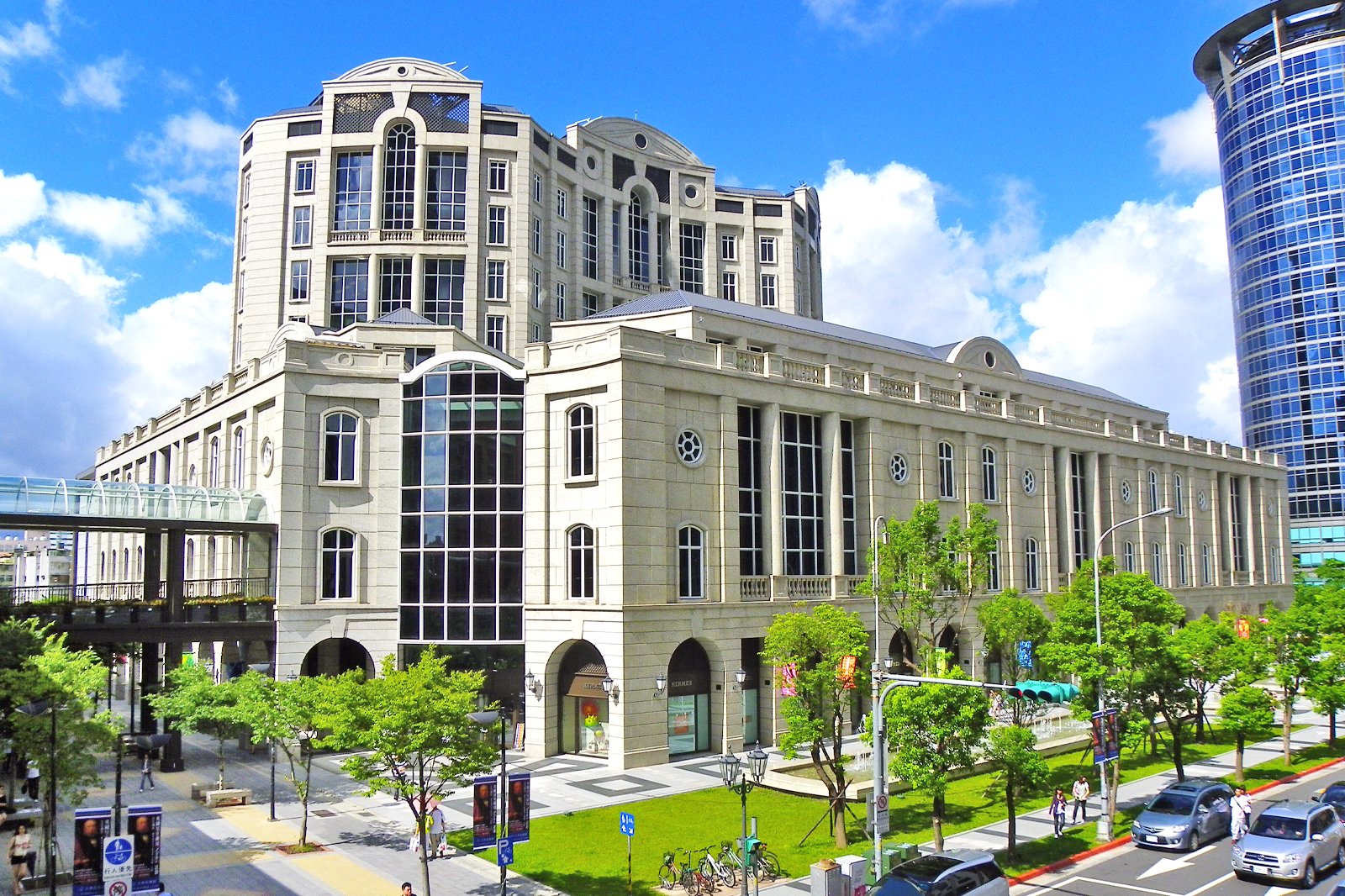 Right at the bottom of Bellavita Shopping Mall, on level B2, is the Gourmet Food Hall, which certainly deserves its name. There aren't many shopping mall food courts that have an oyster bar! The very top floors take it a step further as they are home to some of the very finest food in all of Taipei, including the Japanese cuisine of Ton 28 on 6F and the acclaimed L'Atelier de Joël Robuchon Taipei on 5F.
The floors in between are home to high-class boutique stores as well as well-known international brands such as Vera Wang, Giorgio Armani, Tiffany & Co., and Lamborghini. The focus is on selling a luxury lifestyle, from top-end fashion to amazing furnishings and royally-favoured footwear to jewels fit for a queen. There is also an art gallery on B1, showing contemporary works by rising local stars. Naturally, this level of extravagance does not come cheaply and most of the wares for sale fall strictly in the high to very high price range.
Bellavita Shopping Mall is located in the Xinyi District. It has 2 floors of underground car parking and is a short distance from Exit 3 of the Taipei City Hall MRT Station on the Blue (5) Line.
Bellavita Shopping Mall
Location: No. 28, Songren Road, Xinyi District, Taipei City, Taiwan 110
Open: Daily from 10.30am to 10pm
Phone: +886 (0)2 8729 2771
Back to top